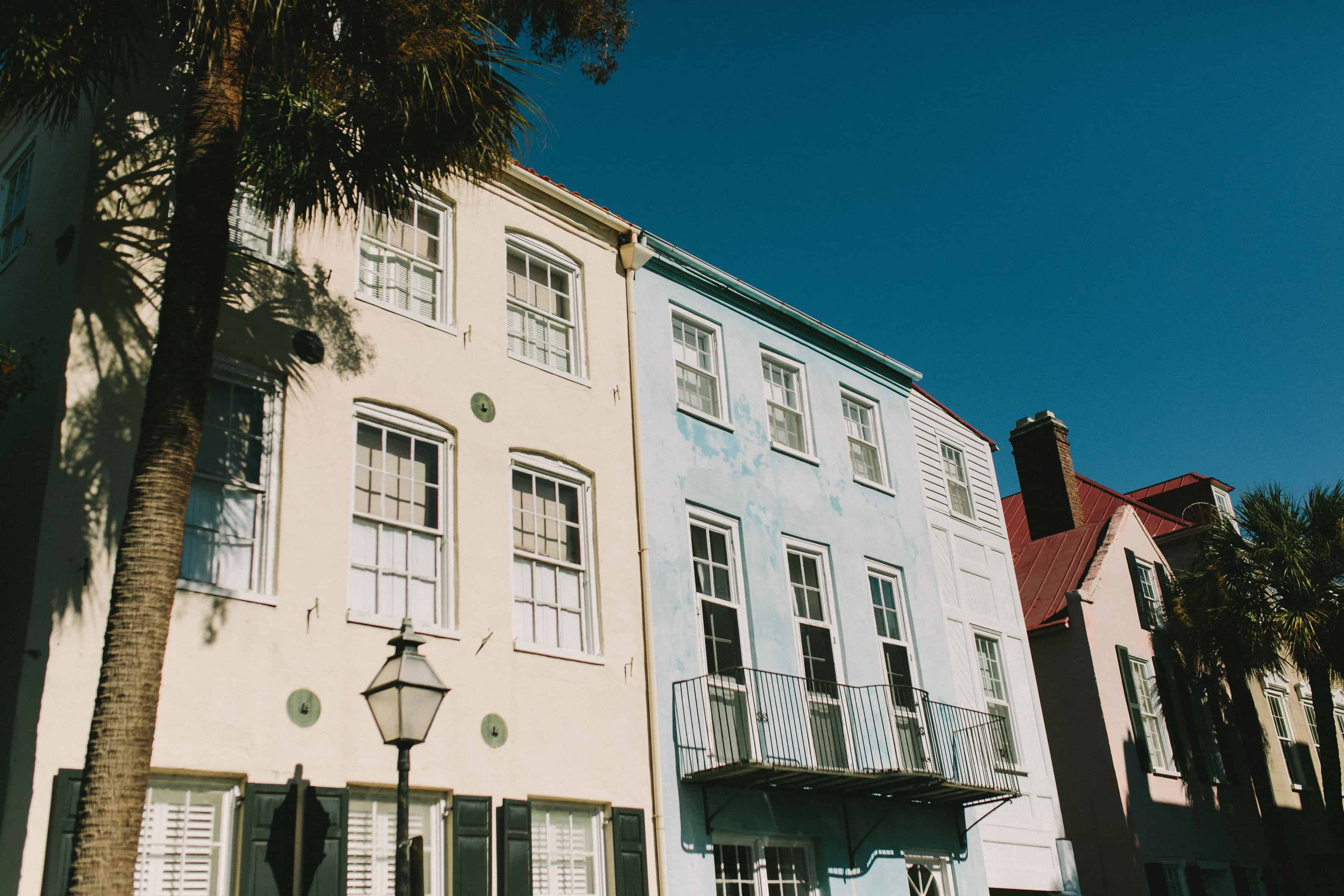 Ahh!!! I can't believe I'm writing this post! I'm so excited! We've always been wanting to visit Charleston and now we finally get to! 
Originally, Justin and I didn't even think we were going to be able to afford a honeymoon. Paying for the wedding has been more than we planned, so we figured a honeymoon was way out of the picture! haha. Well, Justin's parents are super thoughtful and offered to help us out with a honeymoon! Yay! We have no idea where we want to go, but we know we won't be able to do something like that until "off season" for me. Hopefully in February! 🙂
When everyone asks what we're doing for our honeymoon, we tell them that plan and they get all flabbergasted. "You need to escape right after the wedding." "You will treasure that honeymoon right after the wedding forever." "You need to go somewhere fun after the wedding." 
Well… after some talking and saving we decided to take a mini trip to Charleston! See, I'm slightly crazy and the weekend after our own wedding, I'm photographing another wedding in North Carolina. It's okay, though, because I LOVE what I do and wouldn't have it any other way! Plus, my sweet couple is getting married on the beach. Win/win! 🙂 
Since everyone has been encouraging Justin and I to take a mini escape after the wedding, we decided to spend a few days in low country. We'll drive down to Charleston a couple of days after our own wedding and spend a few days there before my sweet couple's wedding. 
EEEE!!! We are so so so EXCITED!!!! I can't wait to explore this fun city with Justin. Plus, we'll be MARRIED!!!! EEEE!!! Our first trip as a married couple! 🙂 
Please tell me ALL OF THE THINGS you love to do there! Tell us where to eat and explore! We can't wait!!! 🙂 
P.S. These GORGEOUS photos are from my super sweet and incredibly talented friend Meredith Sledge! Be sure to check her work out! I'm so thankful she let me borrow her pictures for this post!