My color-lovin' heart LOVED this session with Jamie and Reggie SO MUCH! We met downtown in Richmond and this location was perfect for these two! I feel like it fit their fun-loving personalities so well! 
I enjoyed my time, walking around with them and learning more about their story. These two met when they were working at the same school. They decided to hang out one night, because they hadn't really gotten to know each other before. And what do ya know, they hit it off! 🙂 
I'm so excited to photograph their wedding next month! If it's anything like their engagement session, it's gonna be a blast! I cannot wait! 🙂 
Their outfits + these fun wall colors = awesomeness!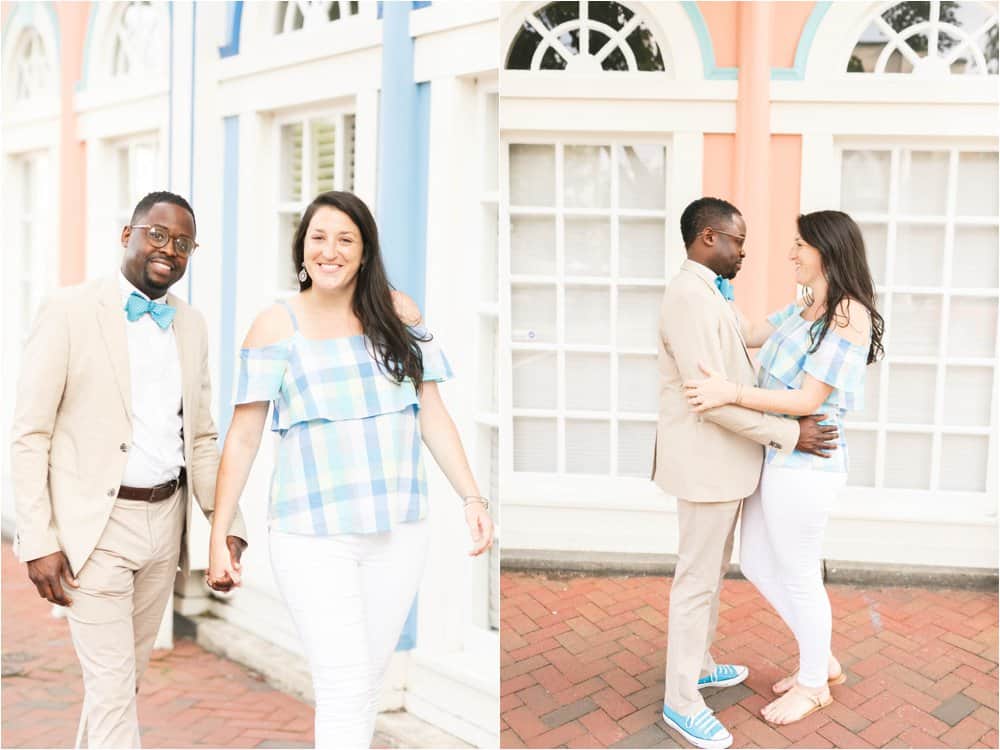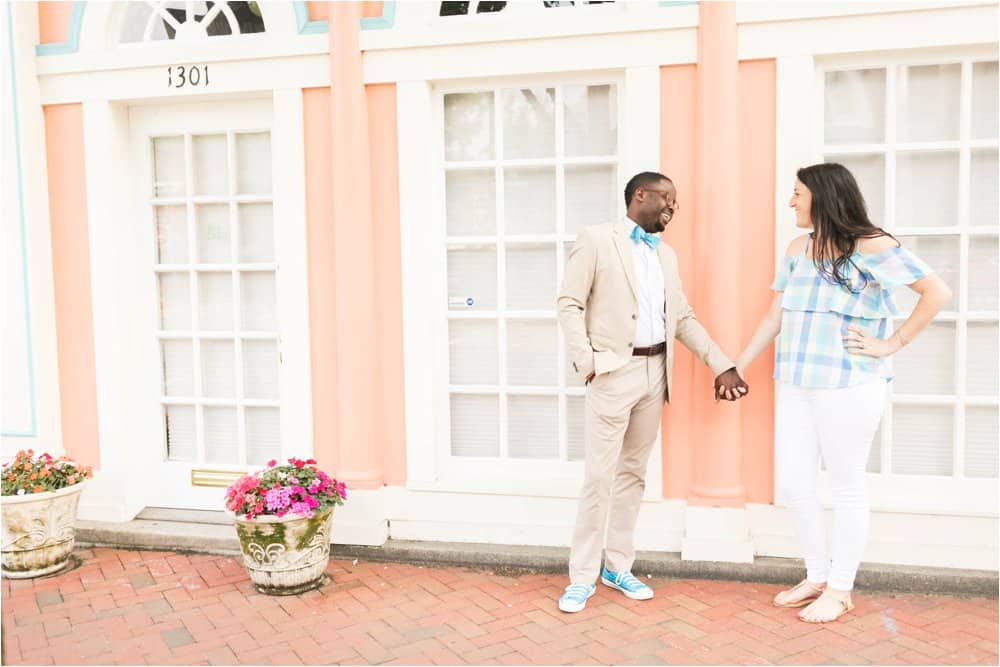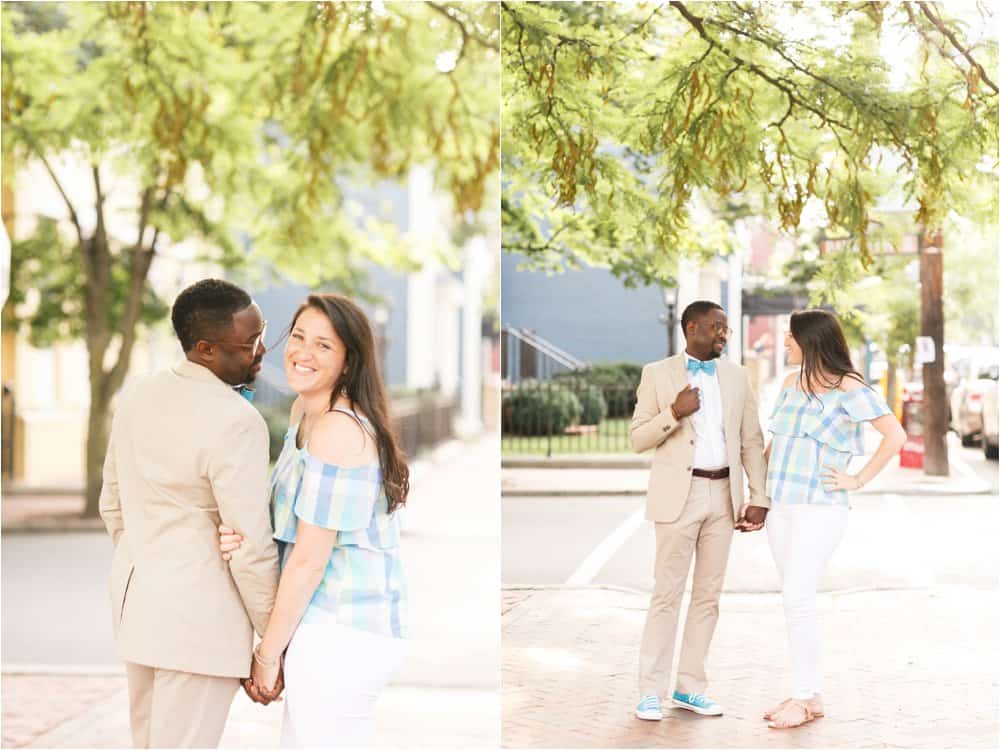 So cute!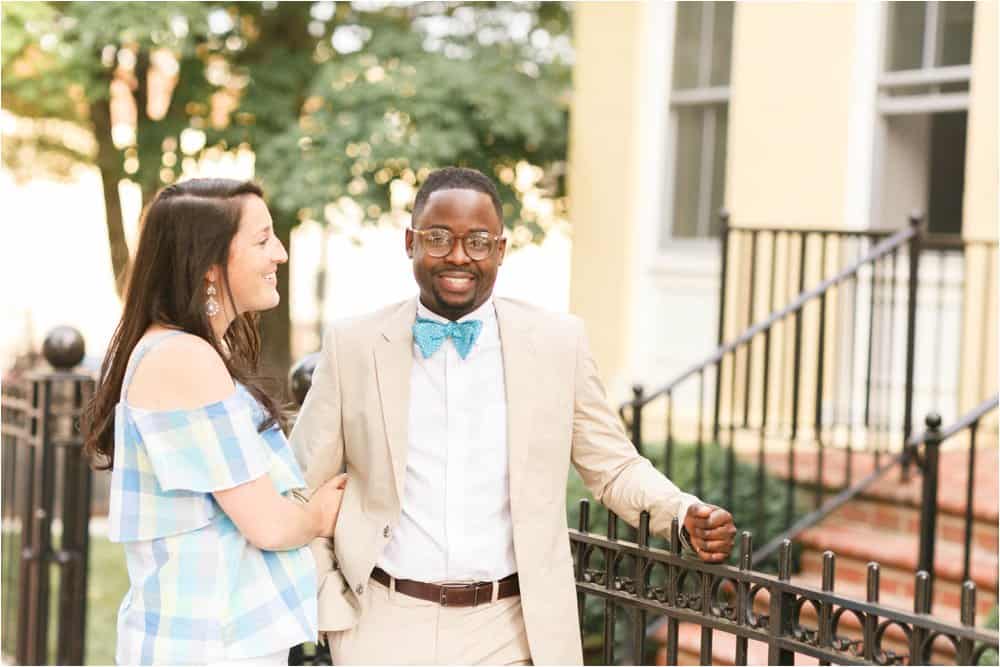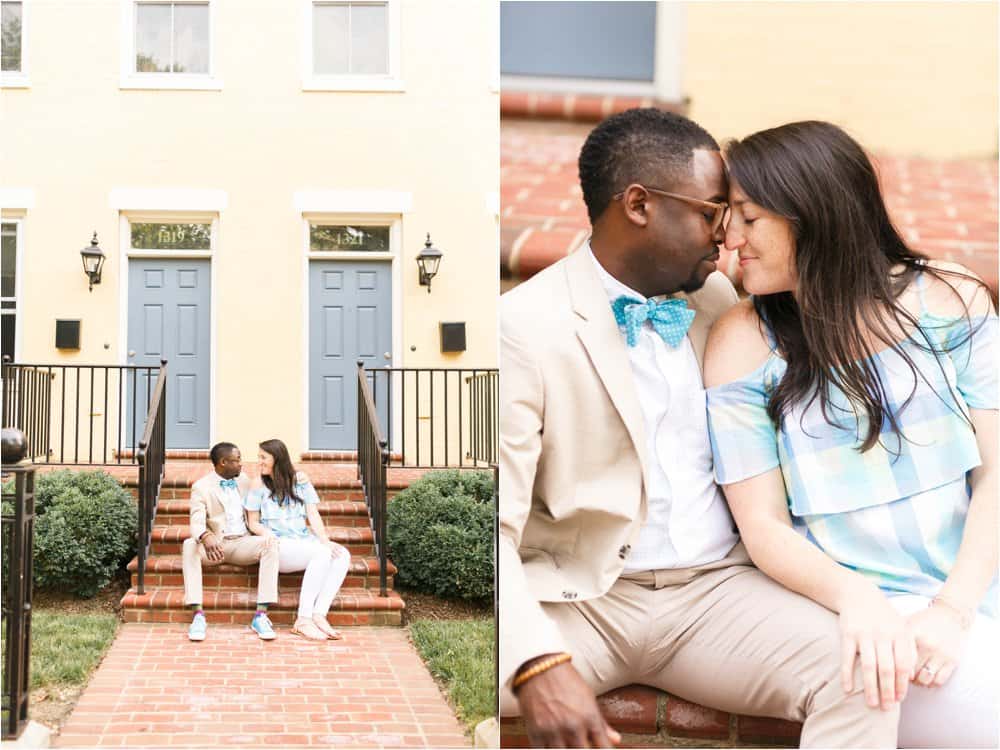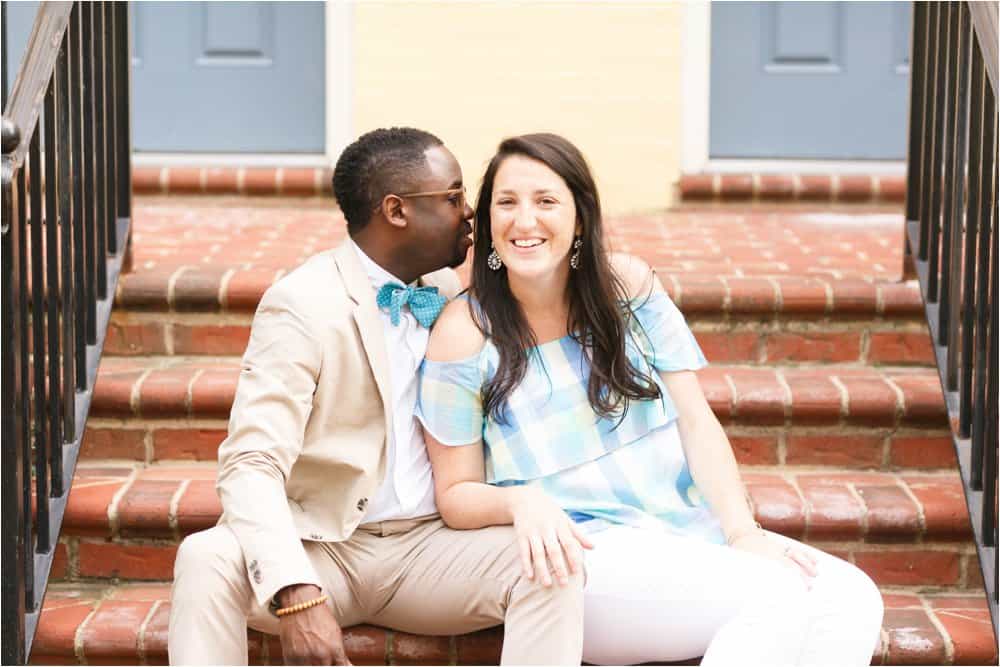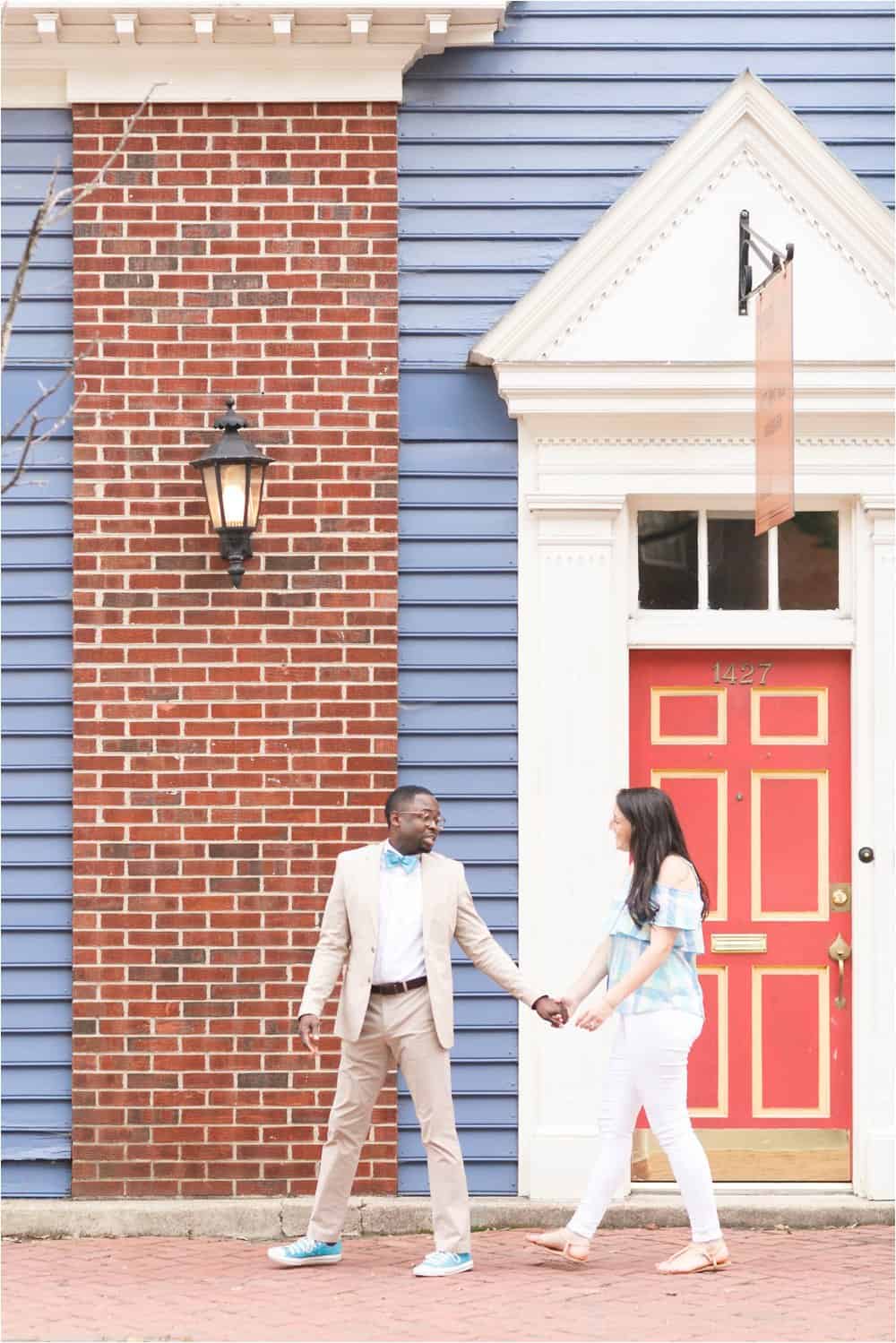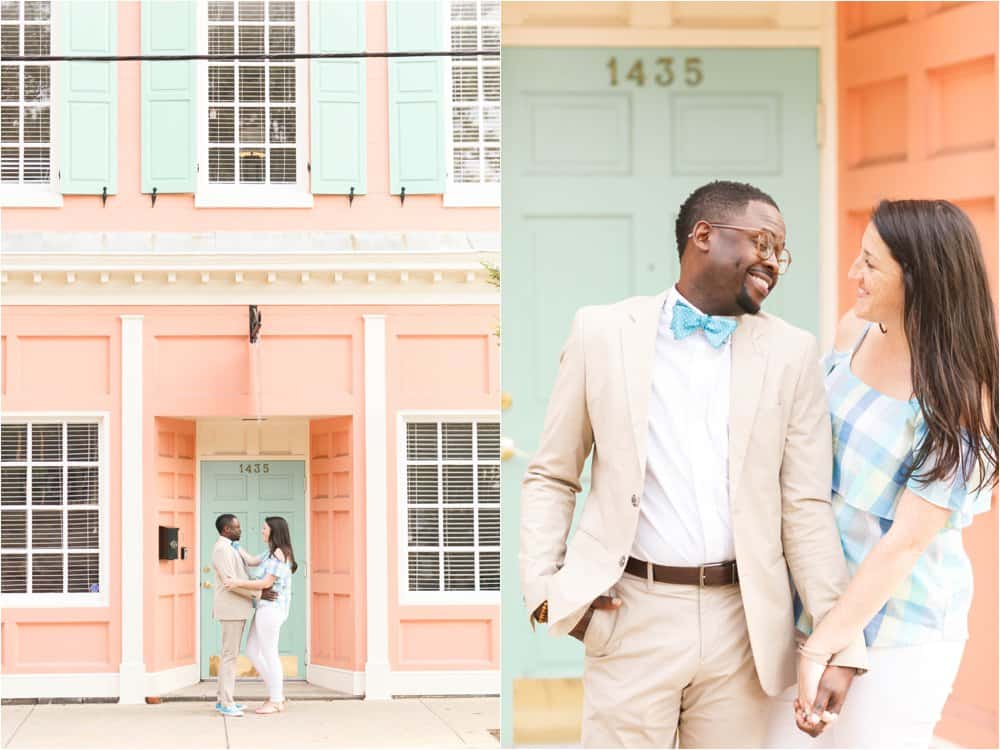 LOVED this little building!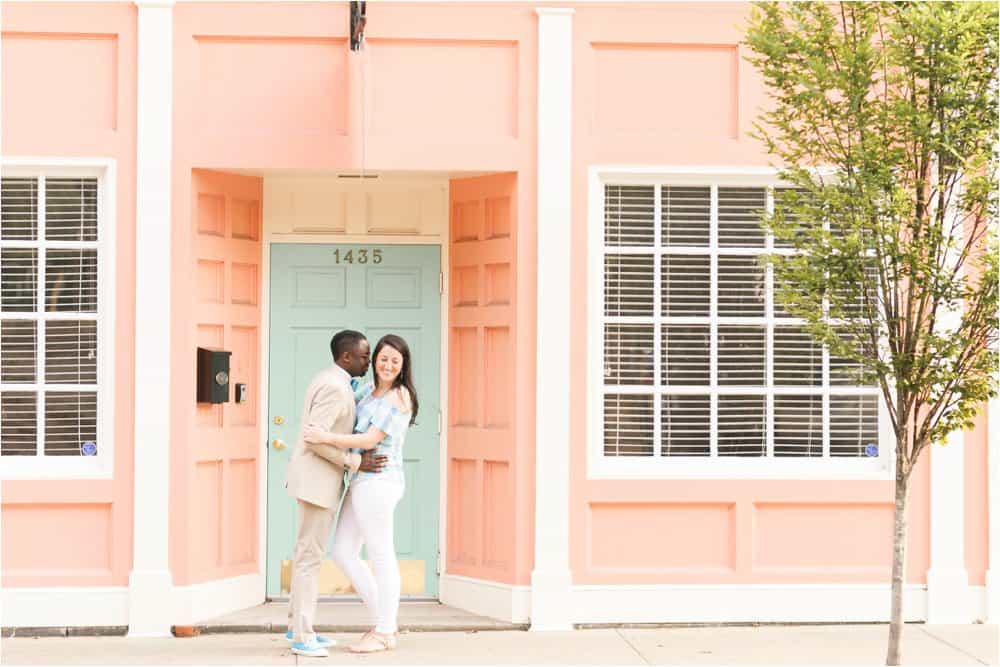 MODEL STATUS!!!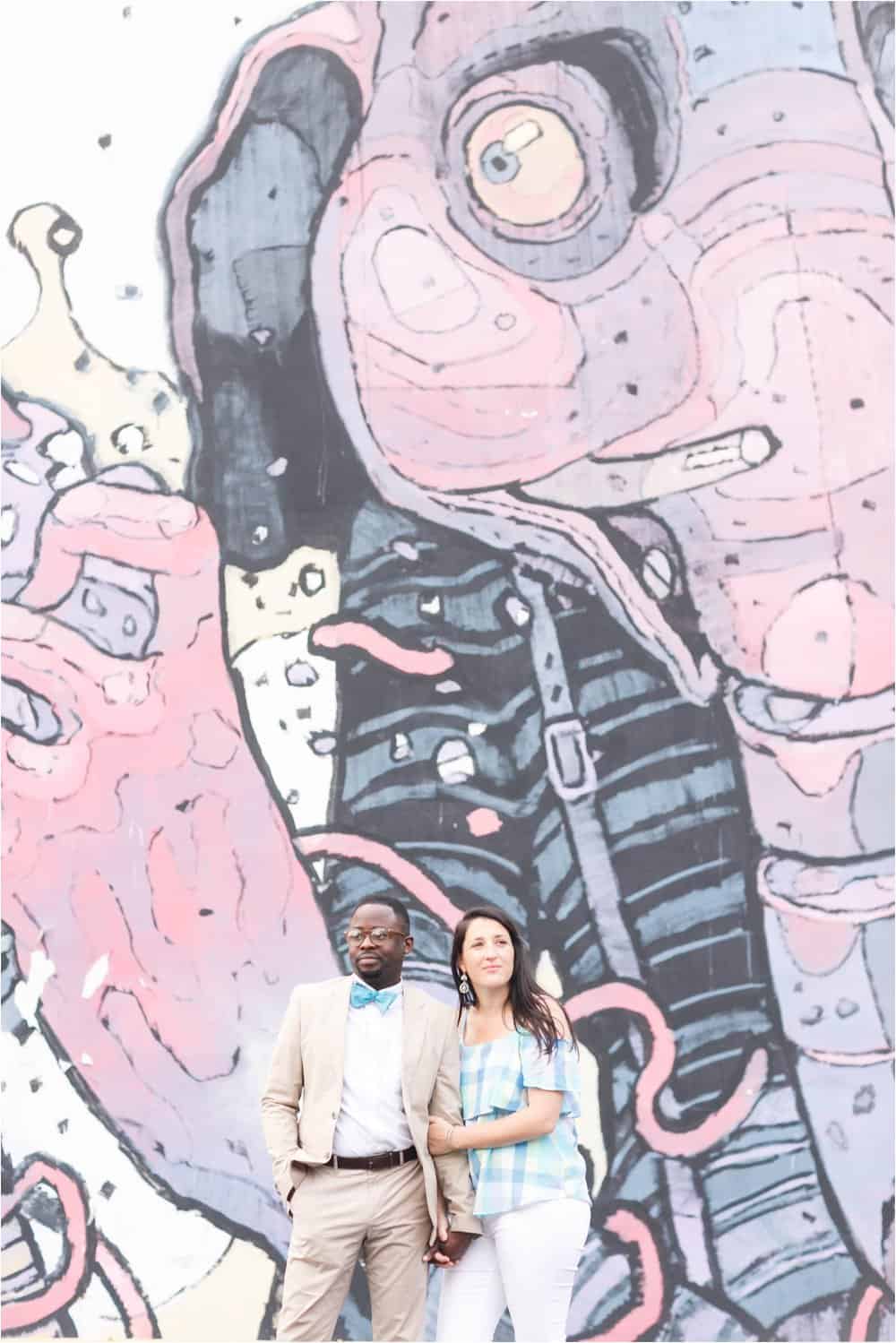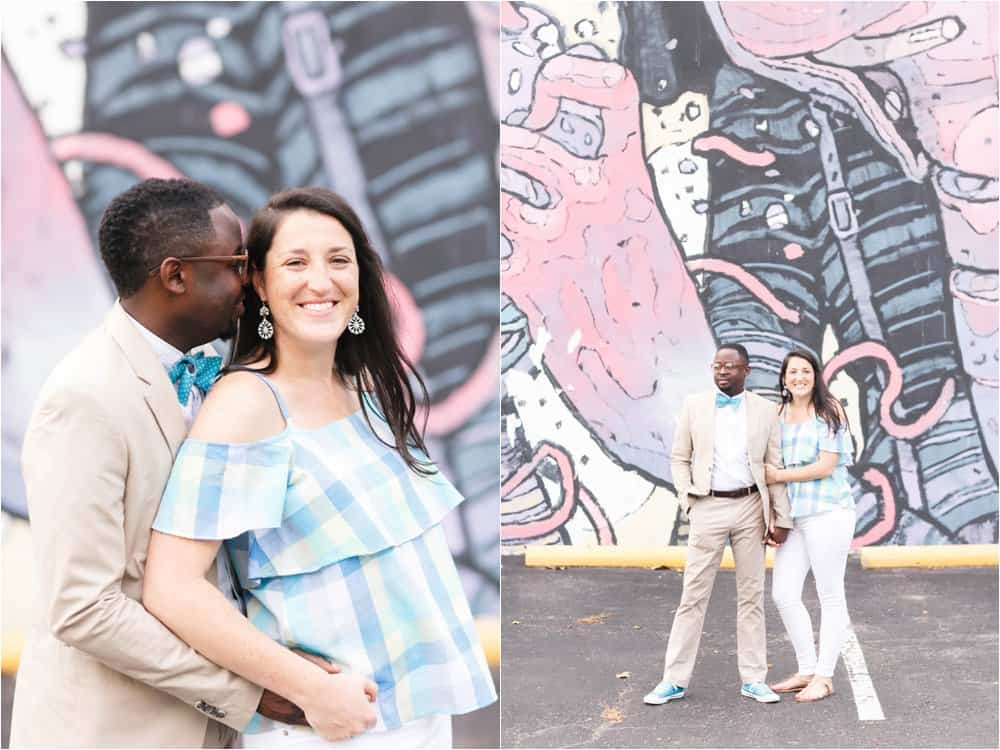 That light!!! <3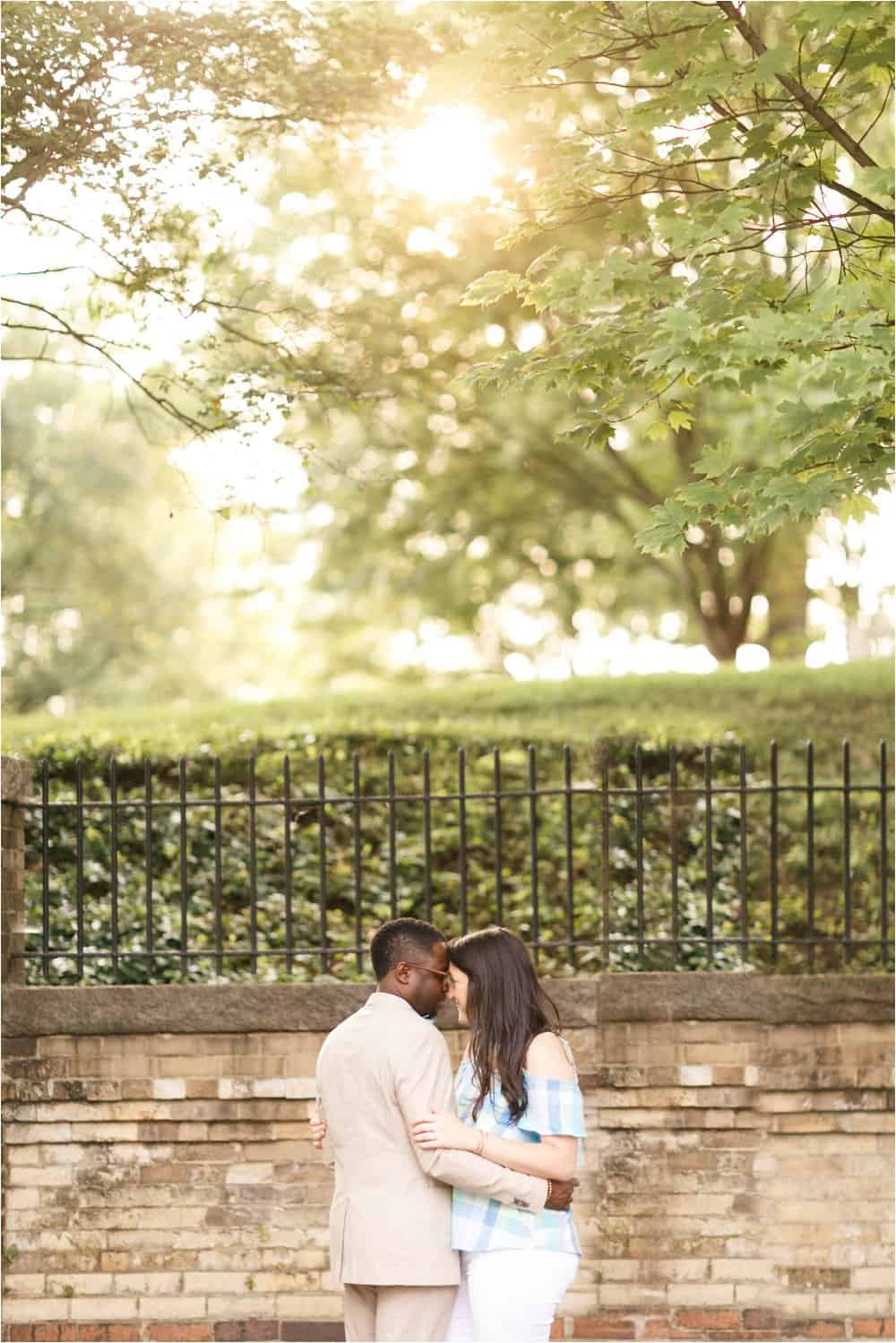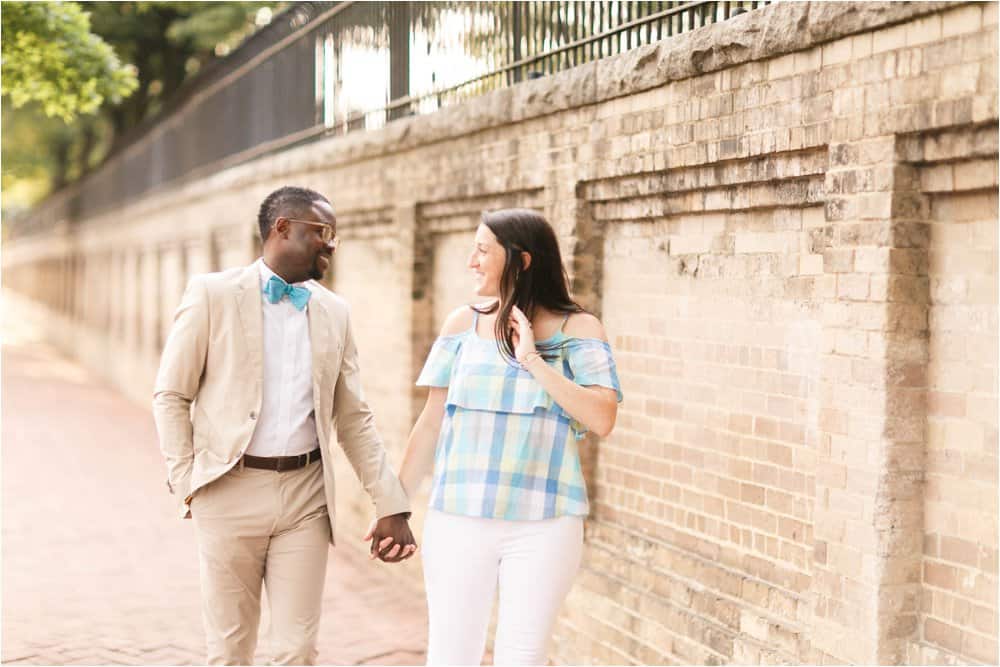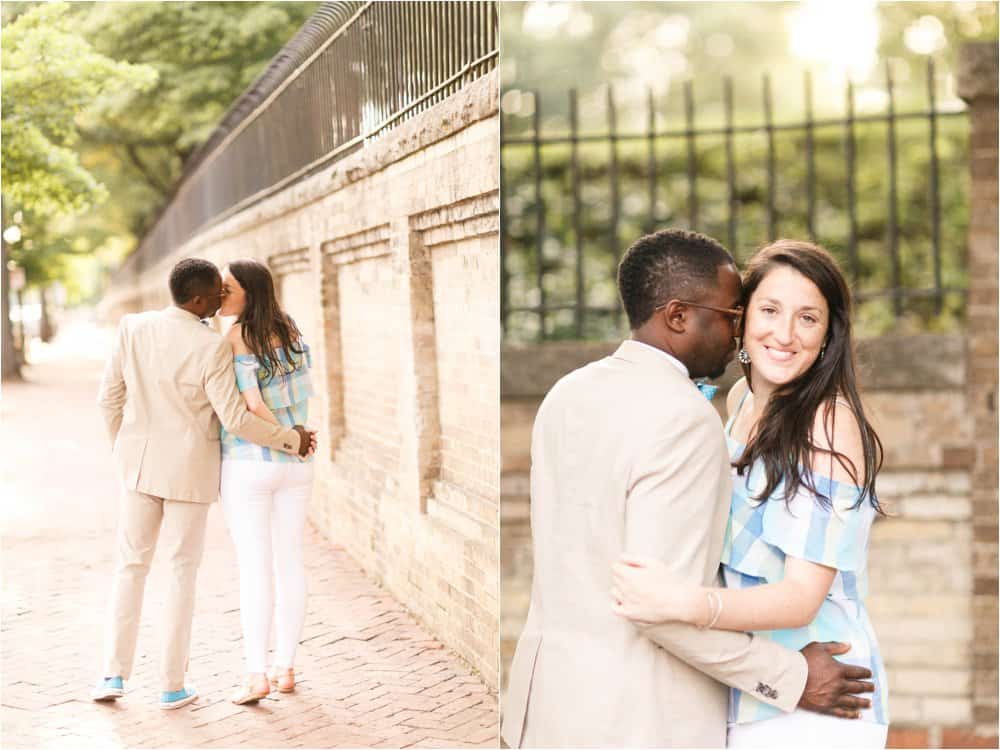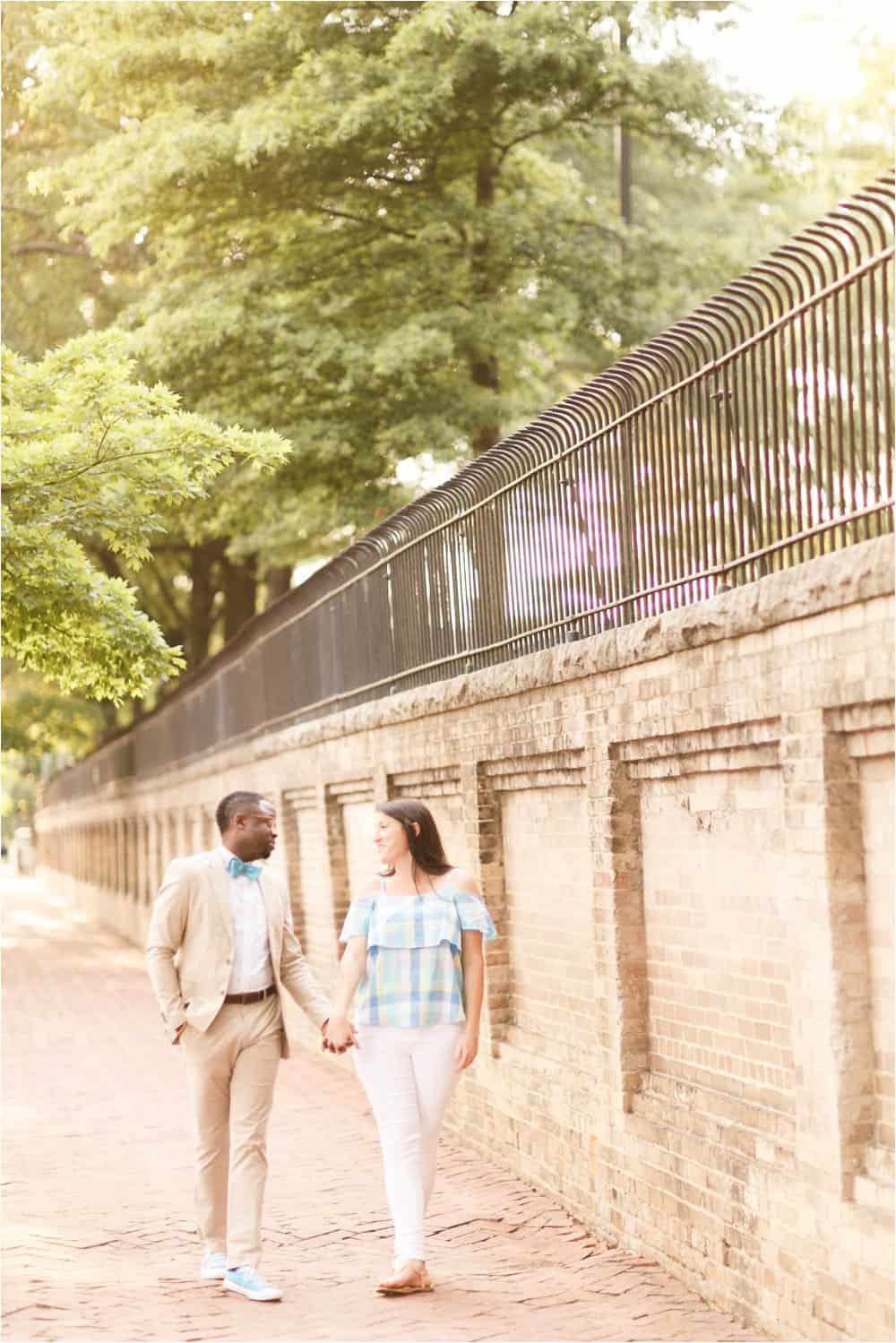 And finally… this building was MADE for them! LOVE IT! 🙂