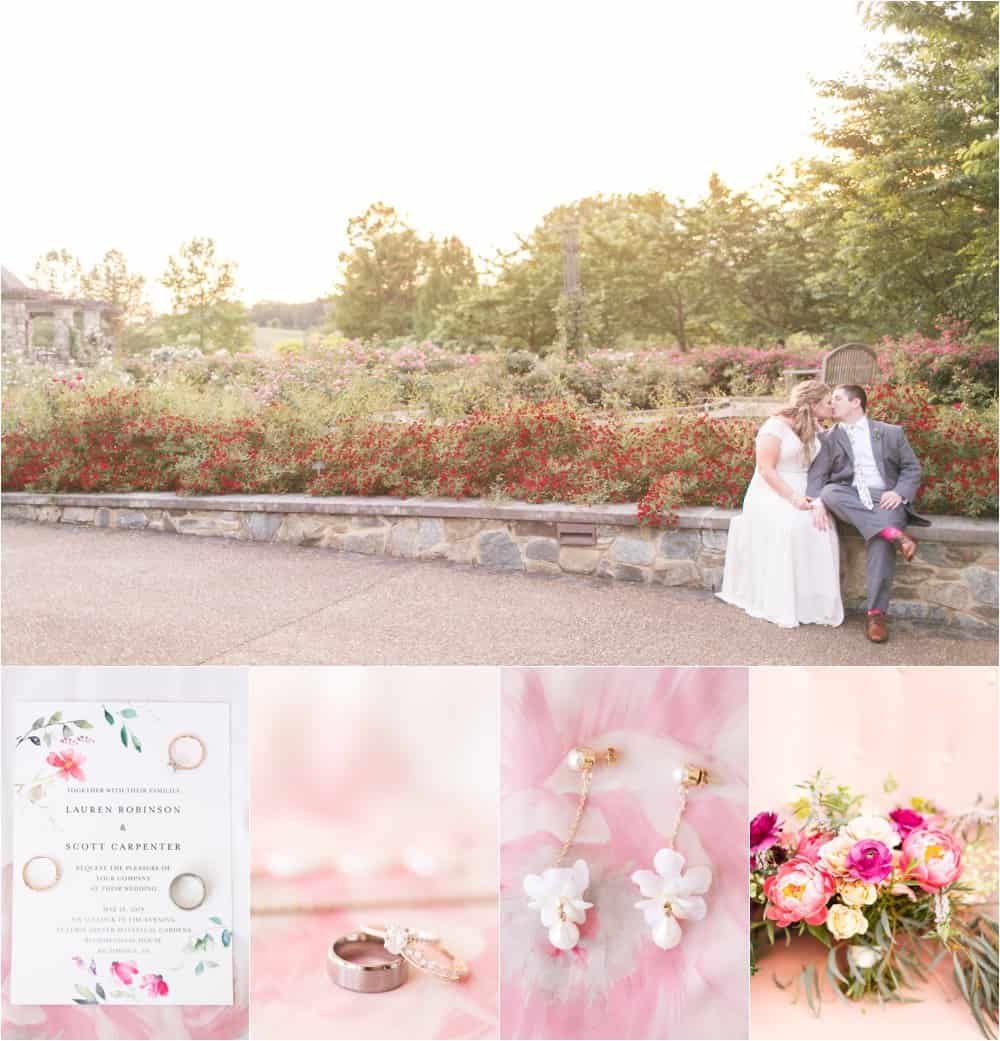 This past Saturday, Lauren and Scott got married at Lewis Ginter Botanical Gardens! Their closest friends and family sat in perfectly mismatched chairs as they watched Lauren being escorted by her mom and dad down an aisle covered in vintage rugs. 
These two are so sweet and genuine! When I arrived to Lauren's getting ready location, she surprised me with a sweet beach bag filled with goodies on her wedding day! Such a sweetheart! She also surprised Scott with a pocket watch as a present because he always calls her his "Wocket in a pocket" since he wishes he could take her with him everywhere! 🙂 SO SWEET! Then he surprised Lauren by serenading her during the first look! Gah! So much goodness!!! 🙂 🙂 🙂 
These two were the best! At the end of their day, Lauren told me how sad she was that their wedding festivities were coming to an end because it meant she wouldn't get to see me as much! I reassured her that we'd have to have puppy play dates and not to worry! I love when my couples become family! 🙂 
Okay, enough blabbering from me! Here are my many many favorites from their big day!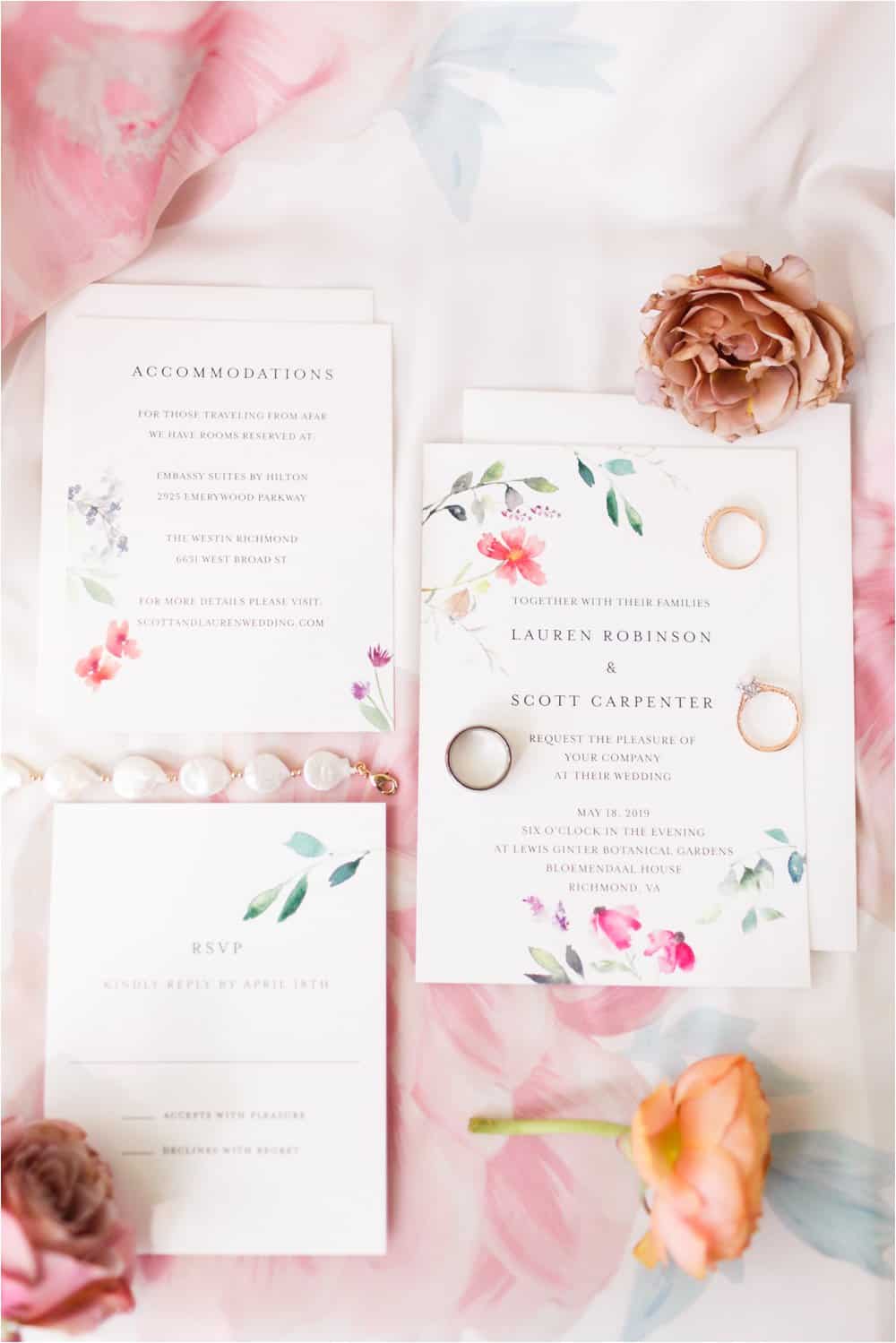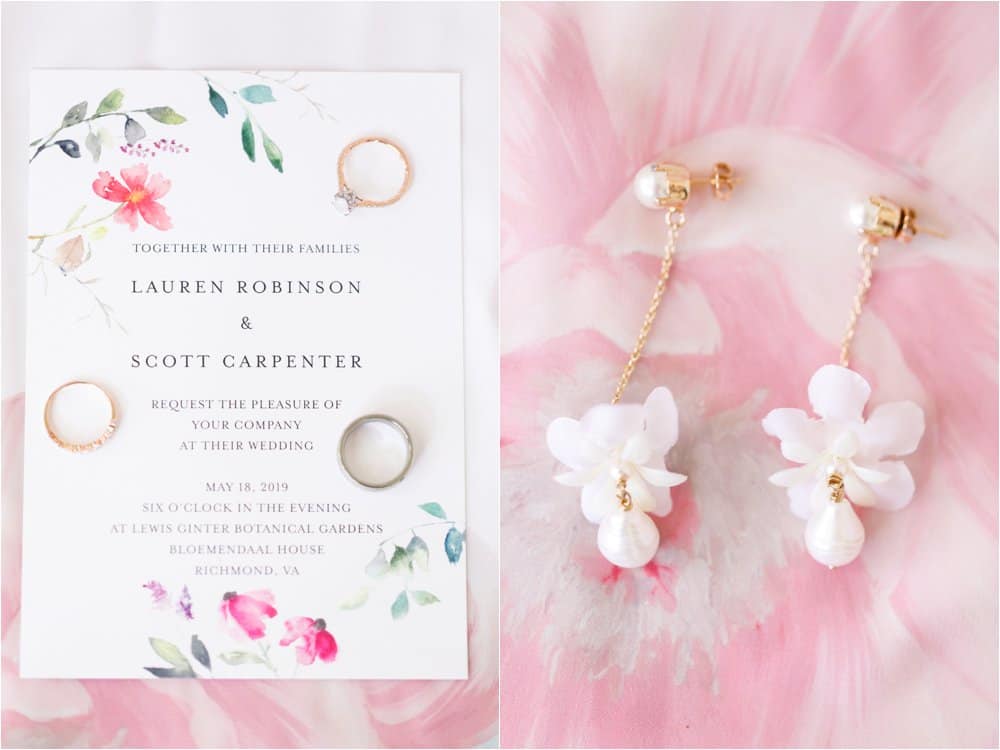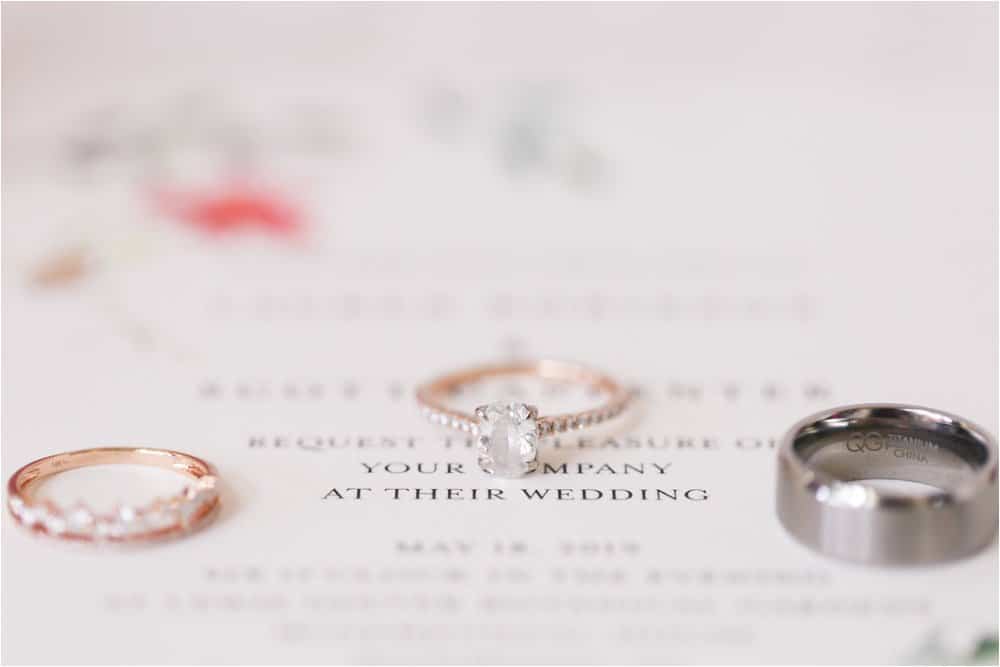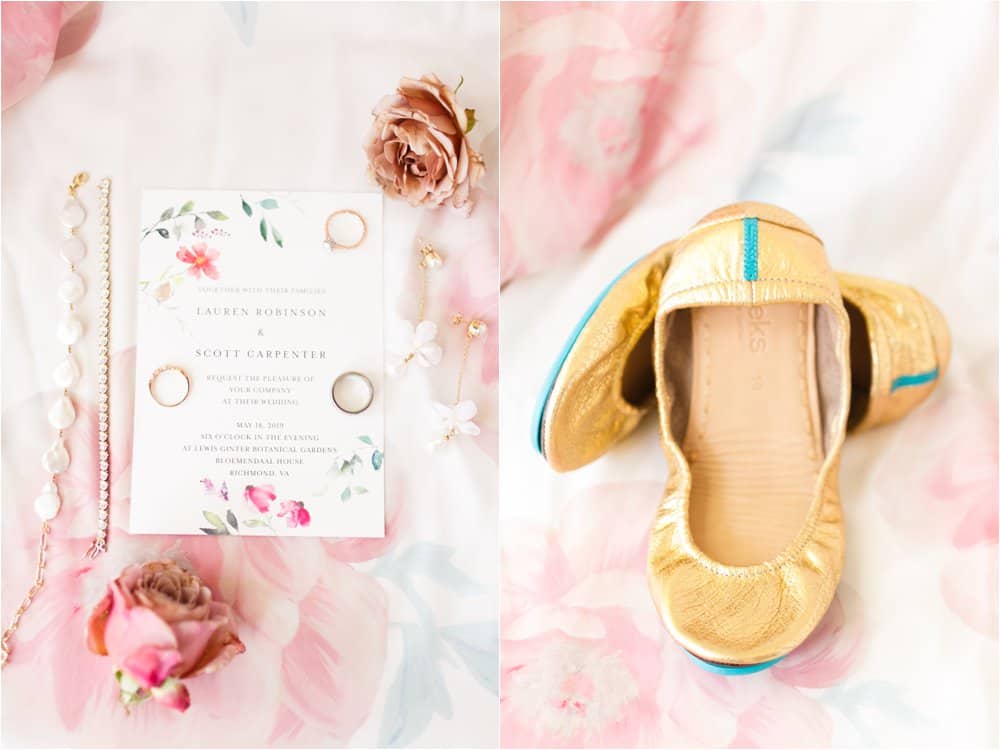 The dogs got dapper for the celebration and wanted to be in a photo too! 🙂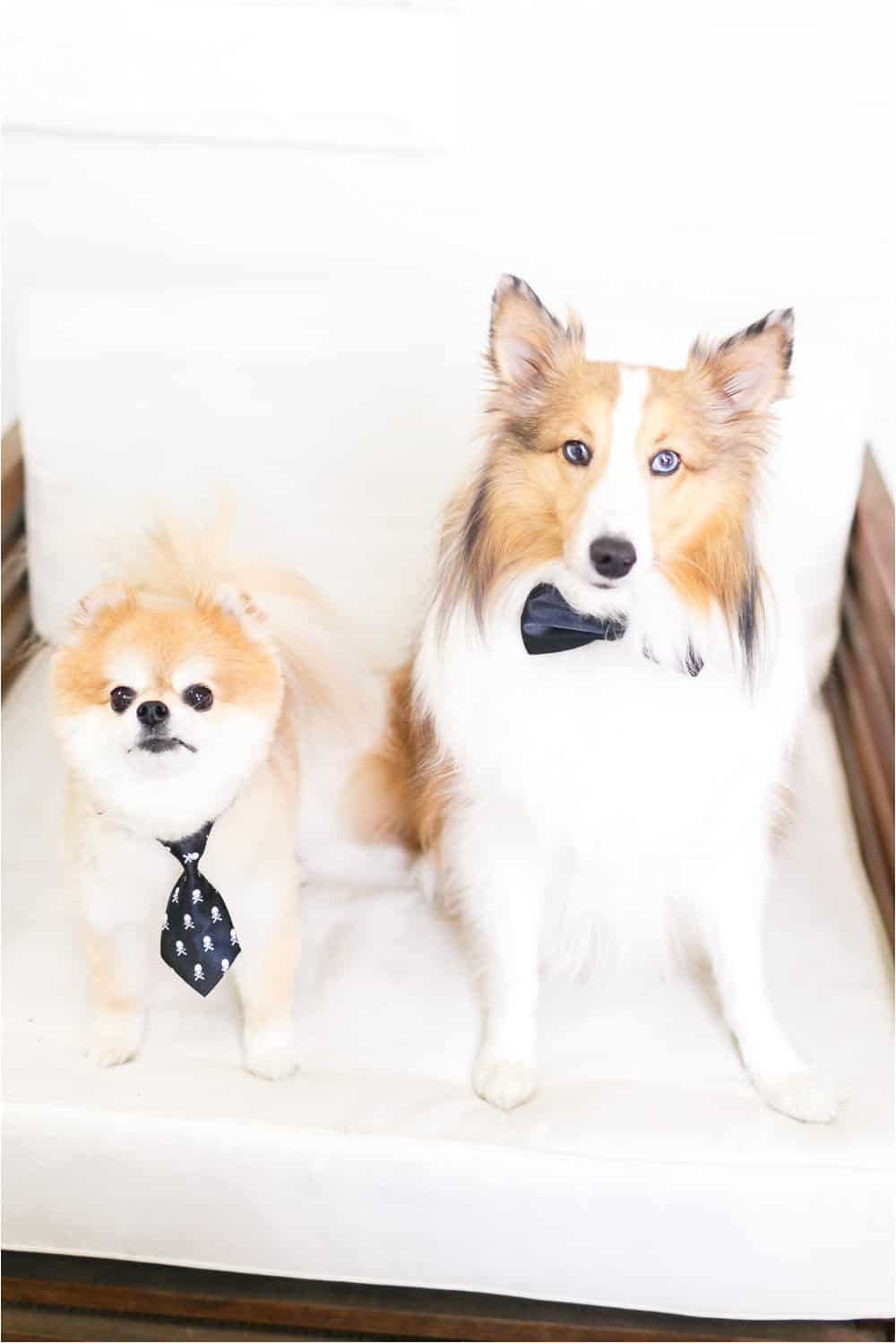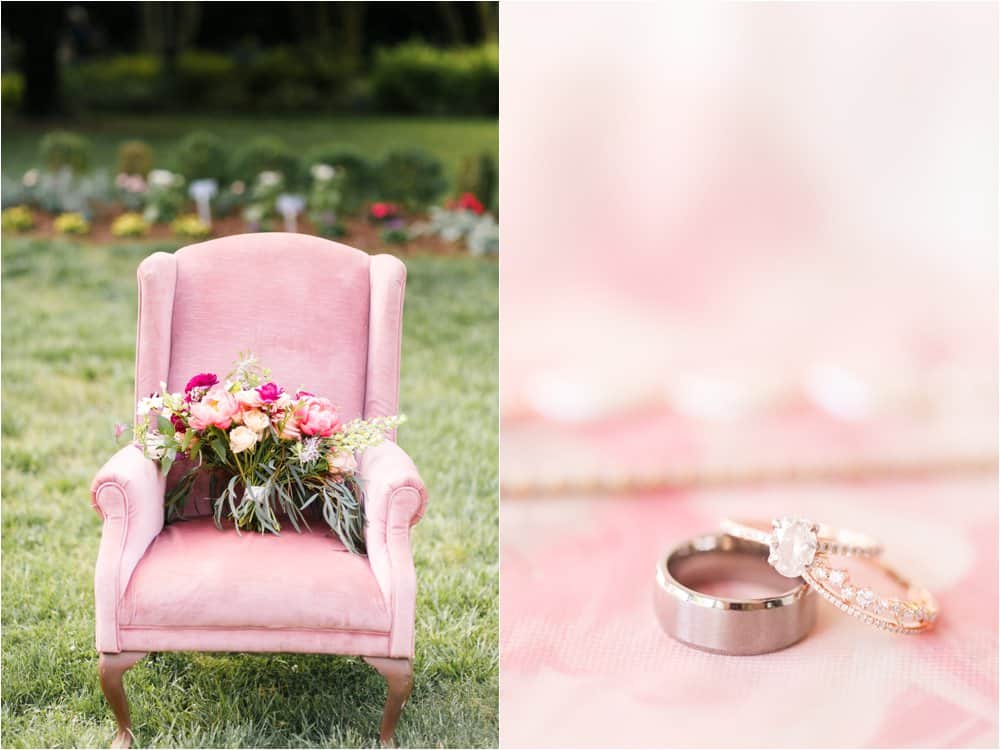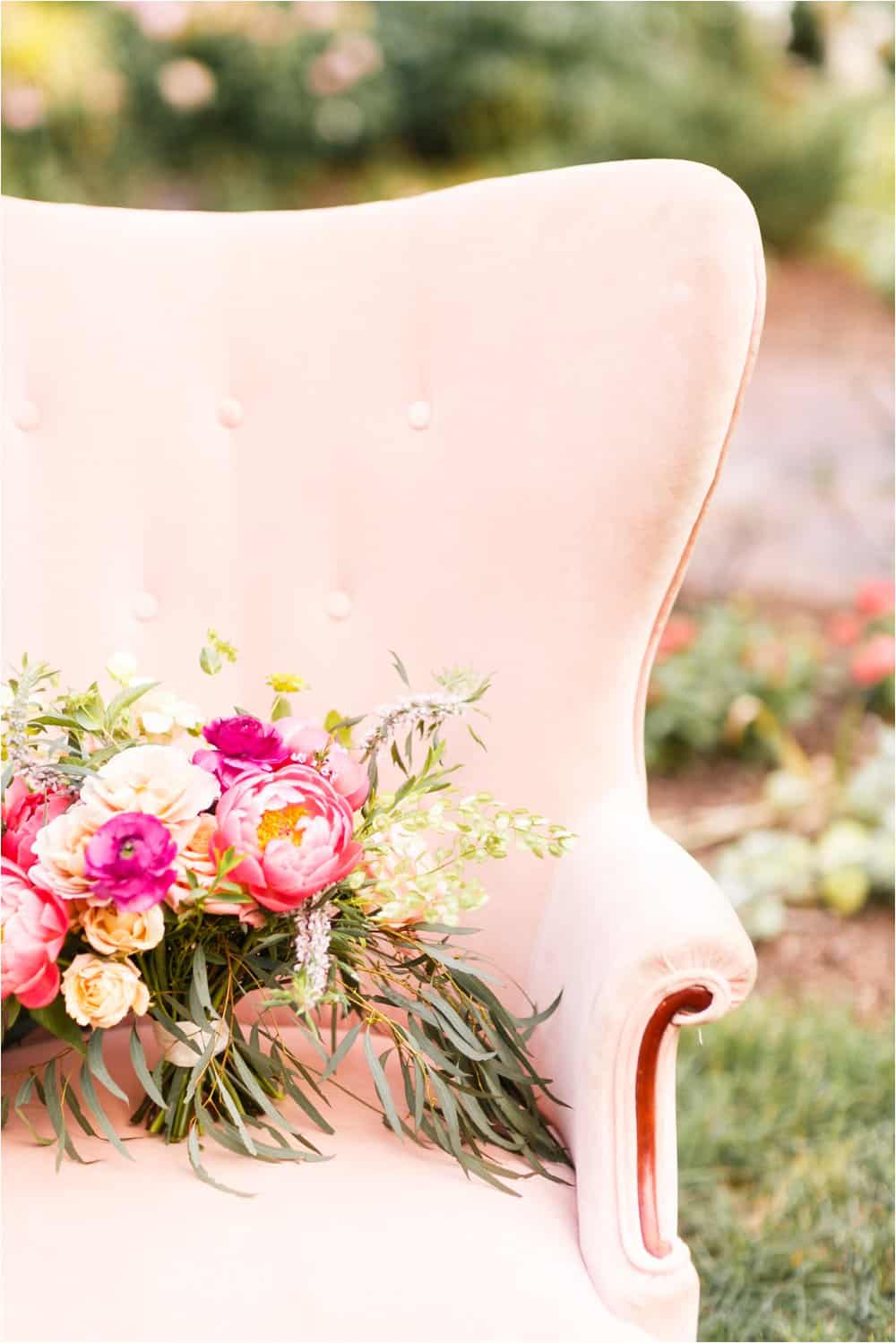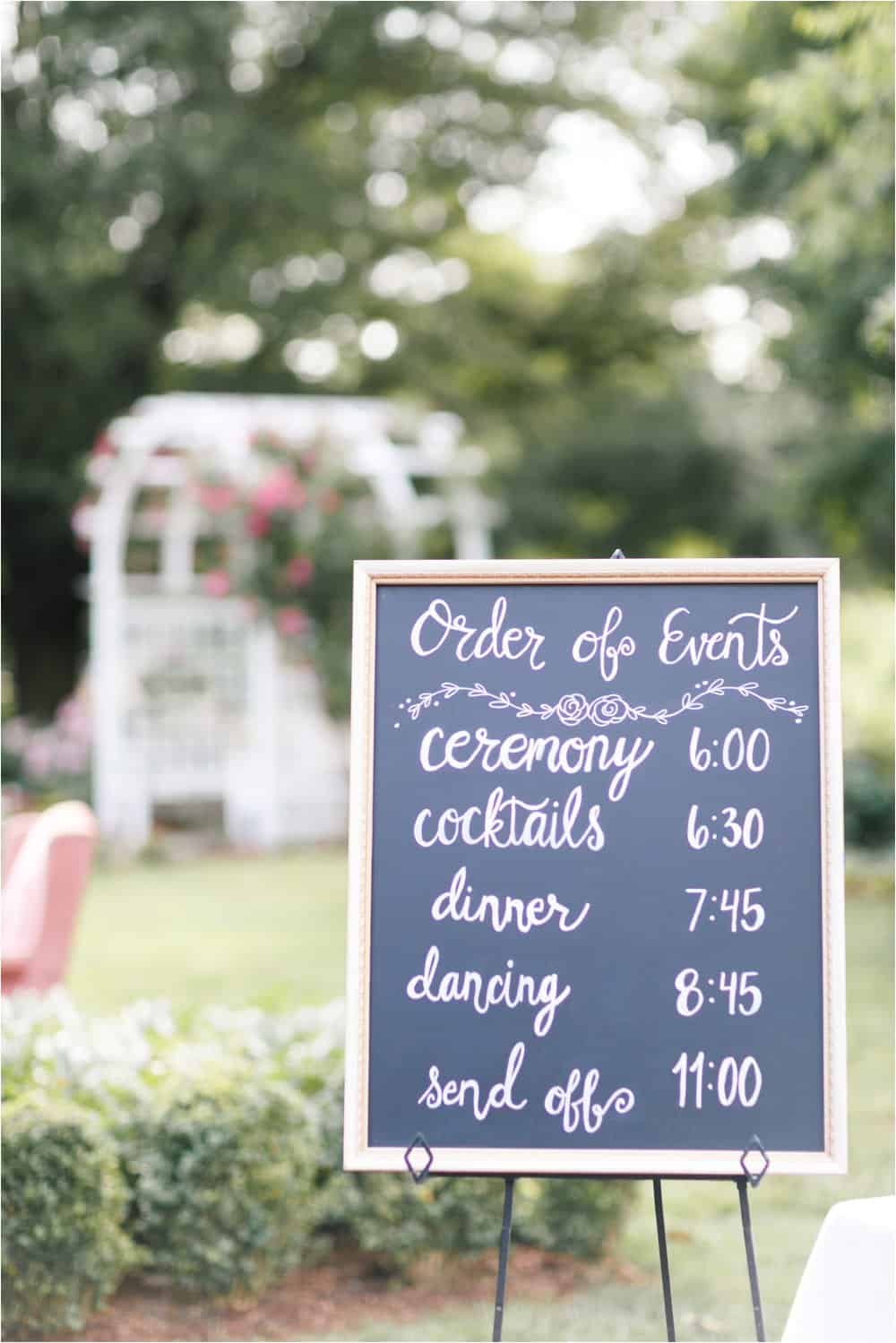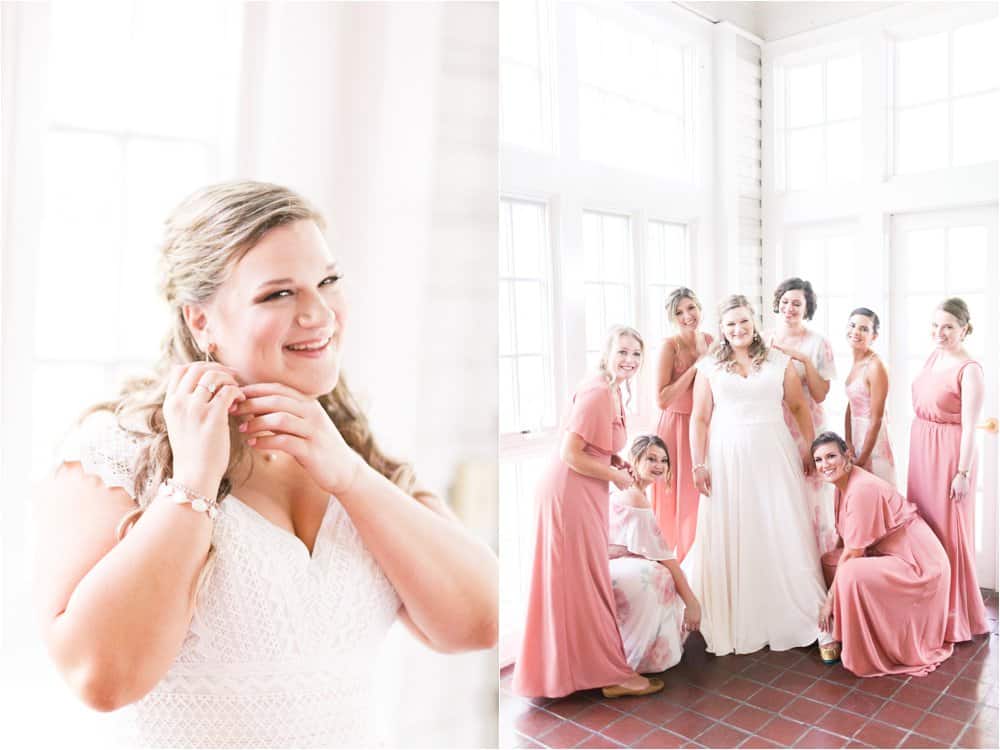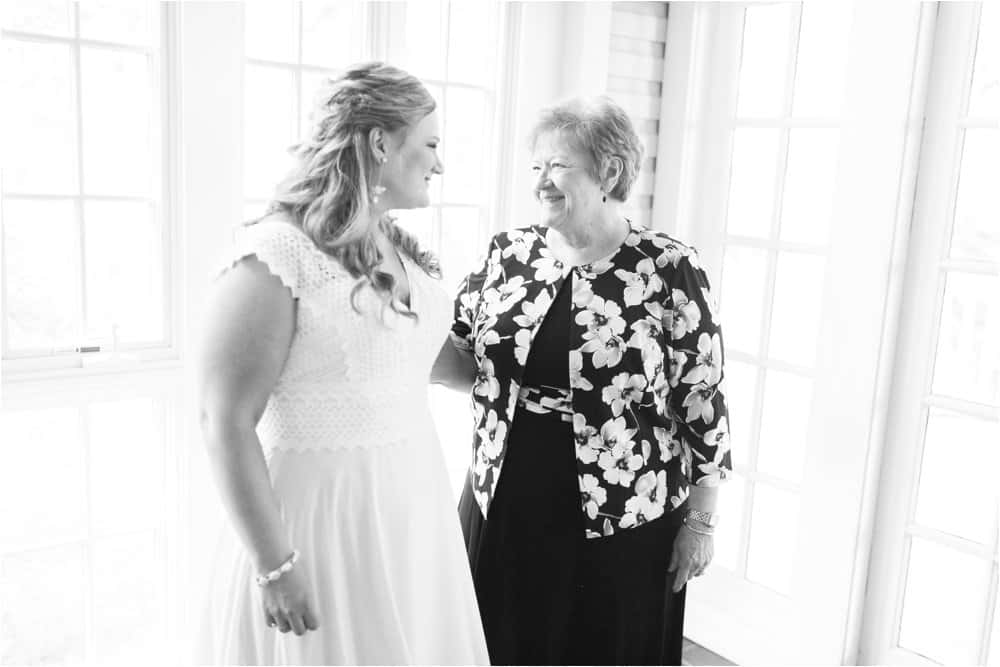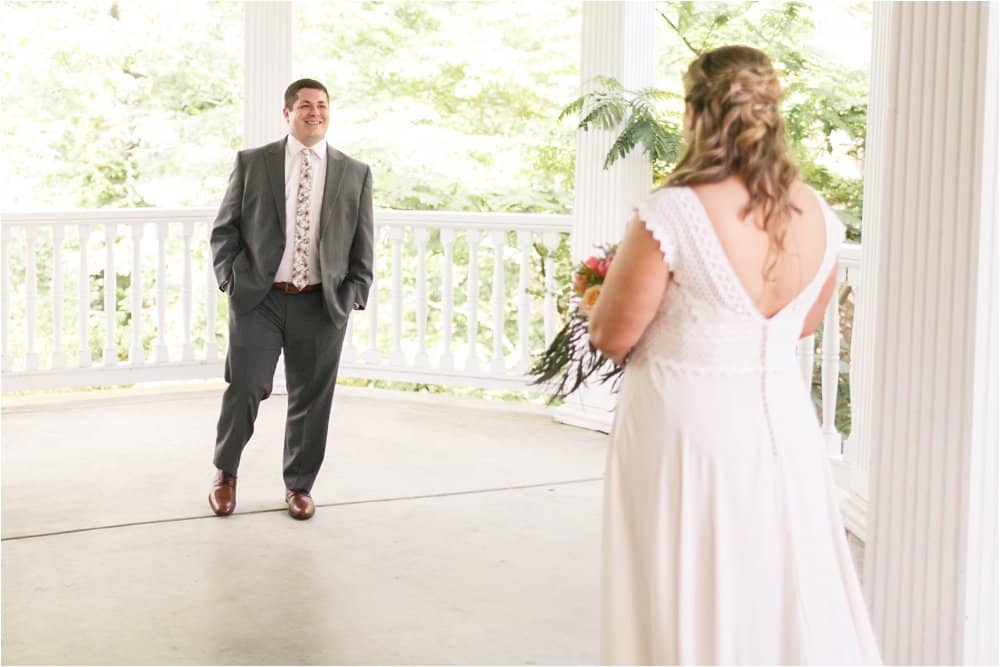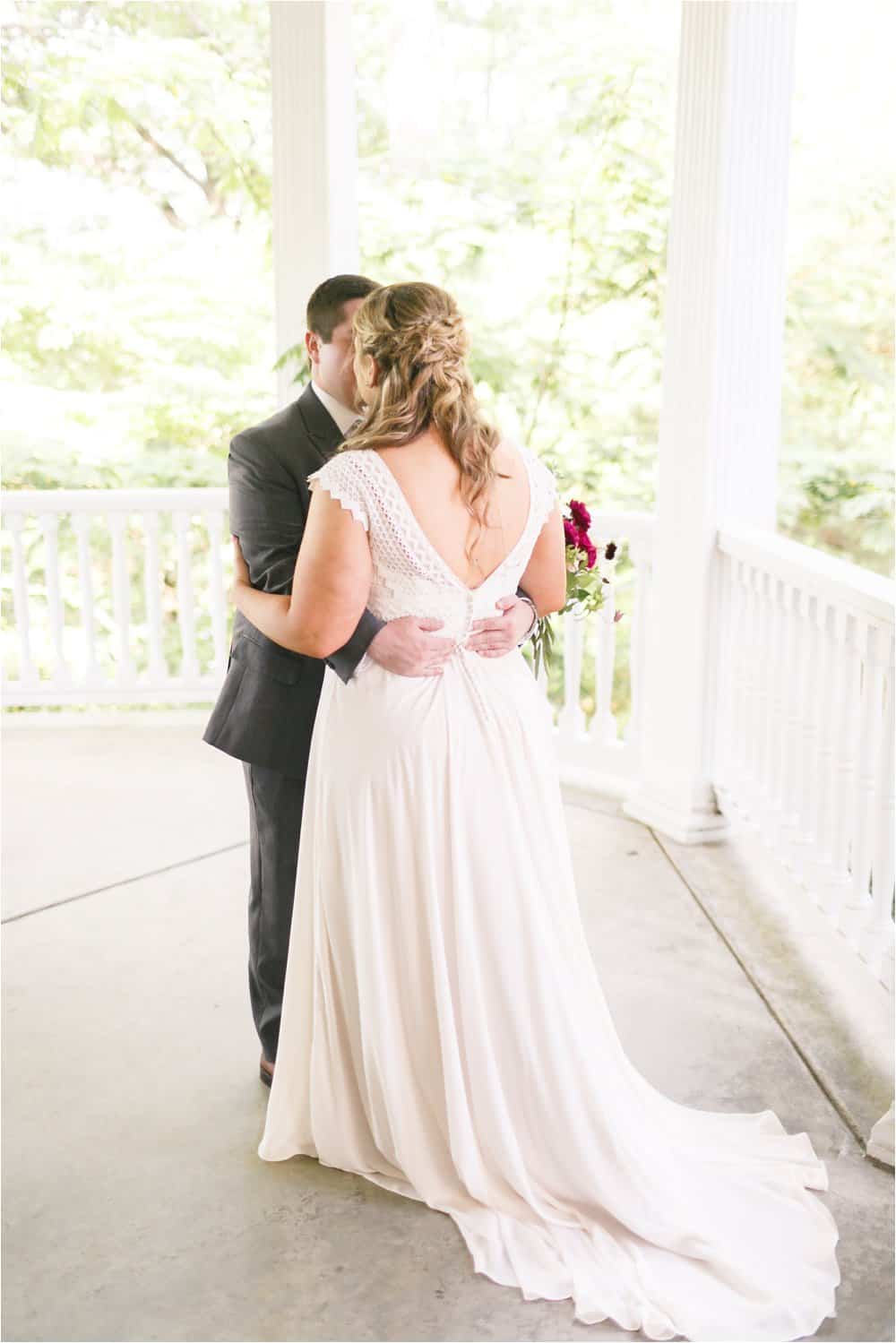 I LOVE how Scott surprised Lauren by singing her this sweet song during their First Look!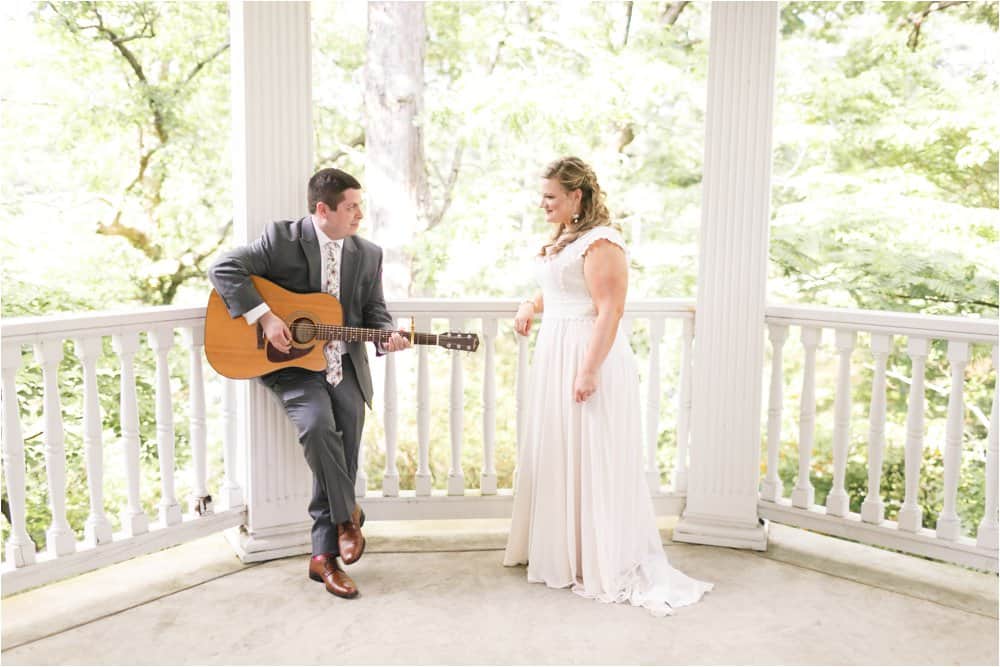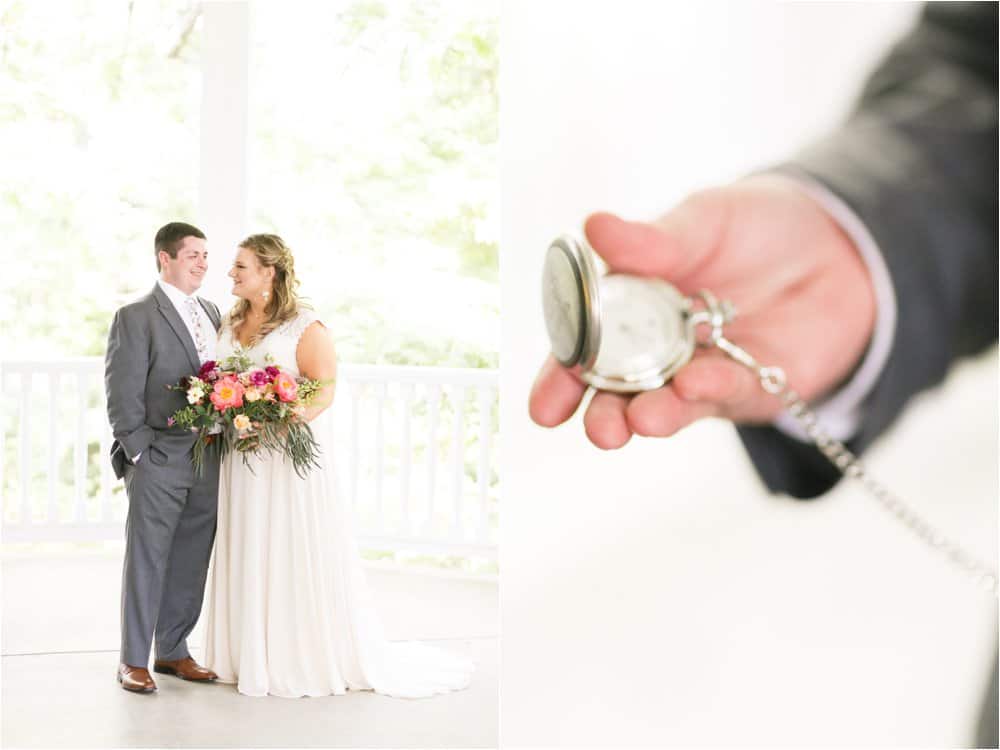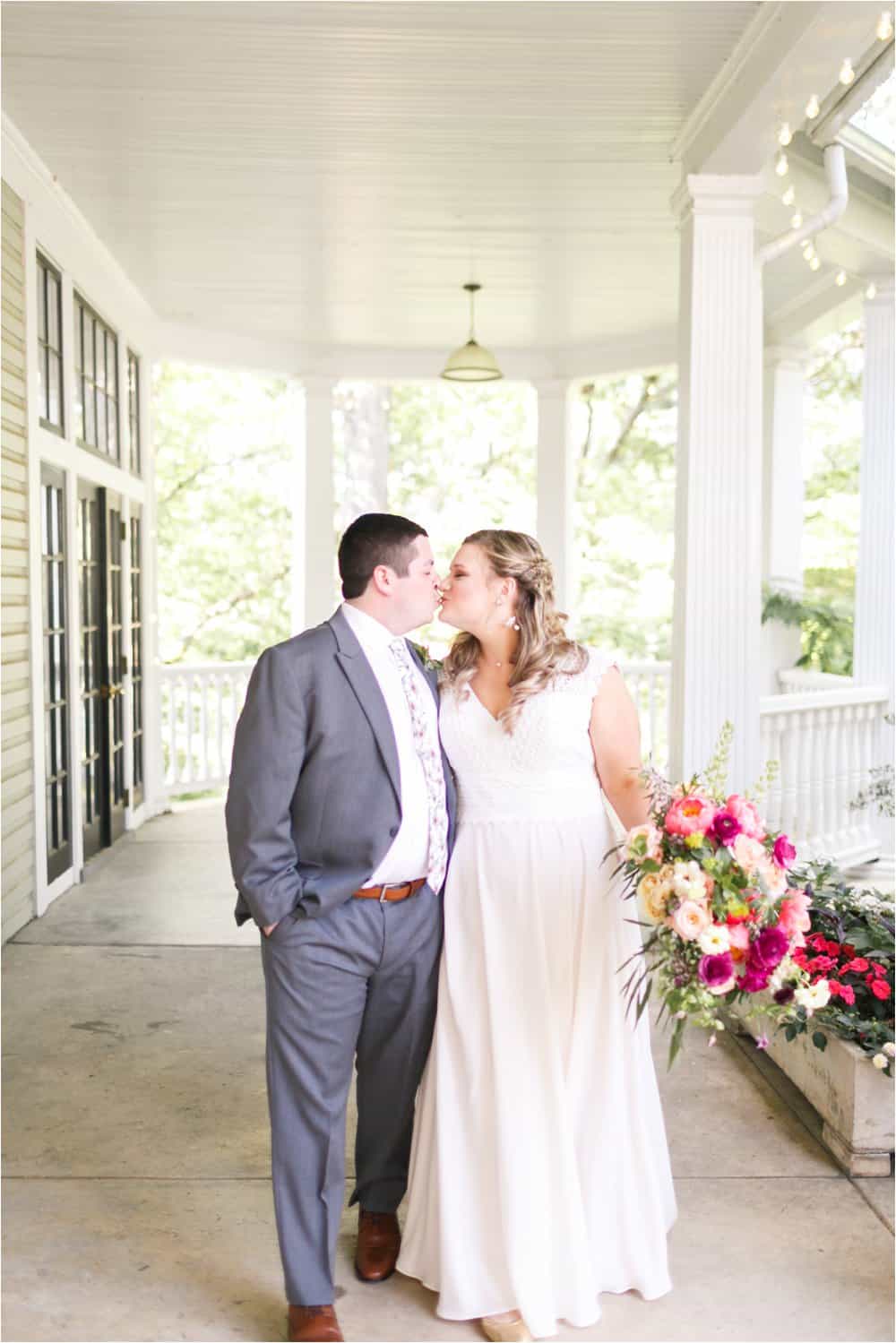 GORGEOUS, GIRL!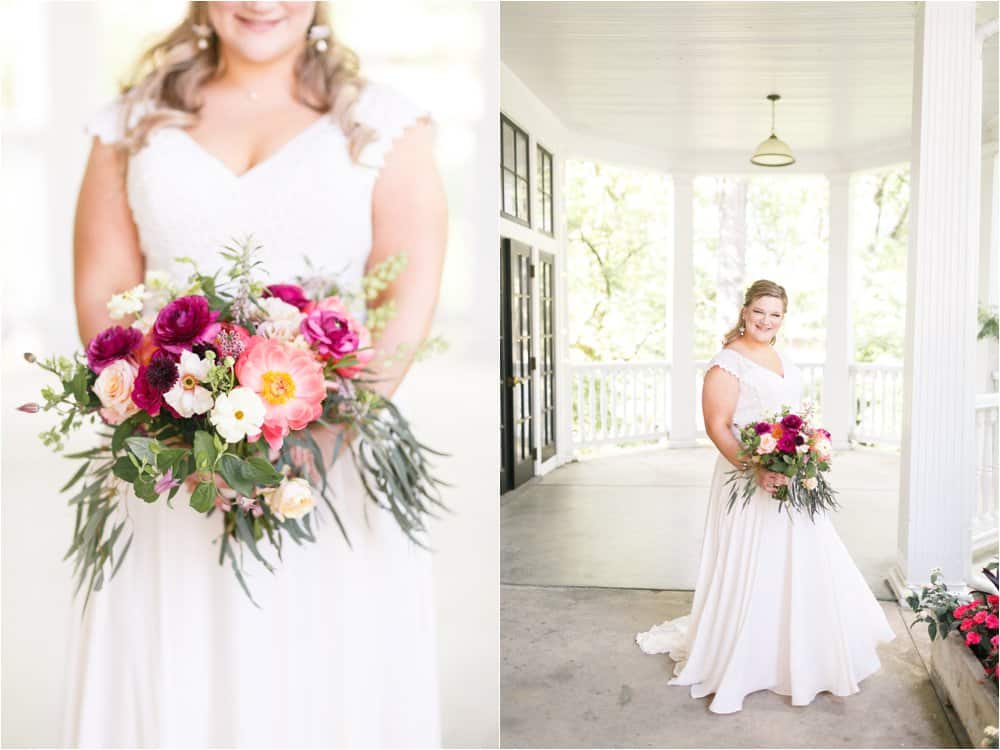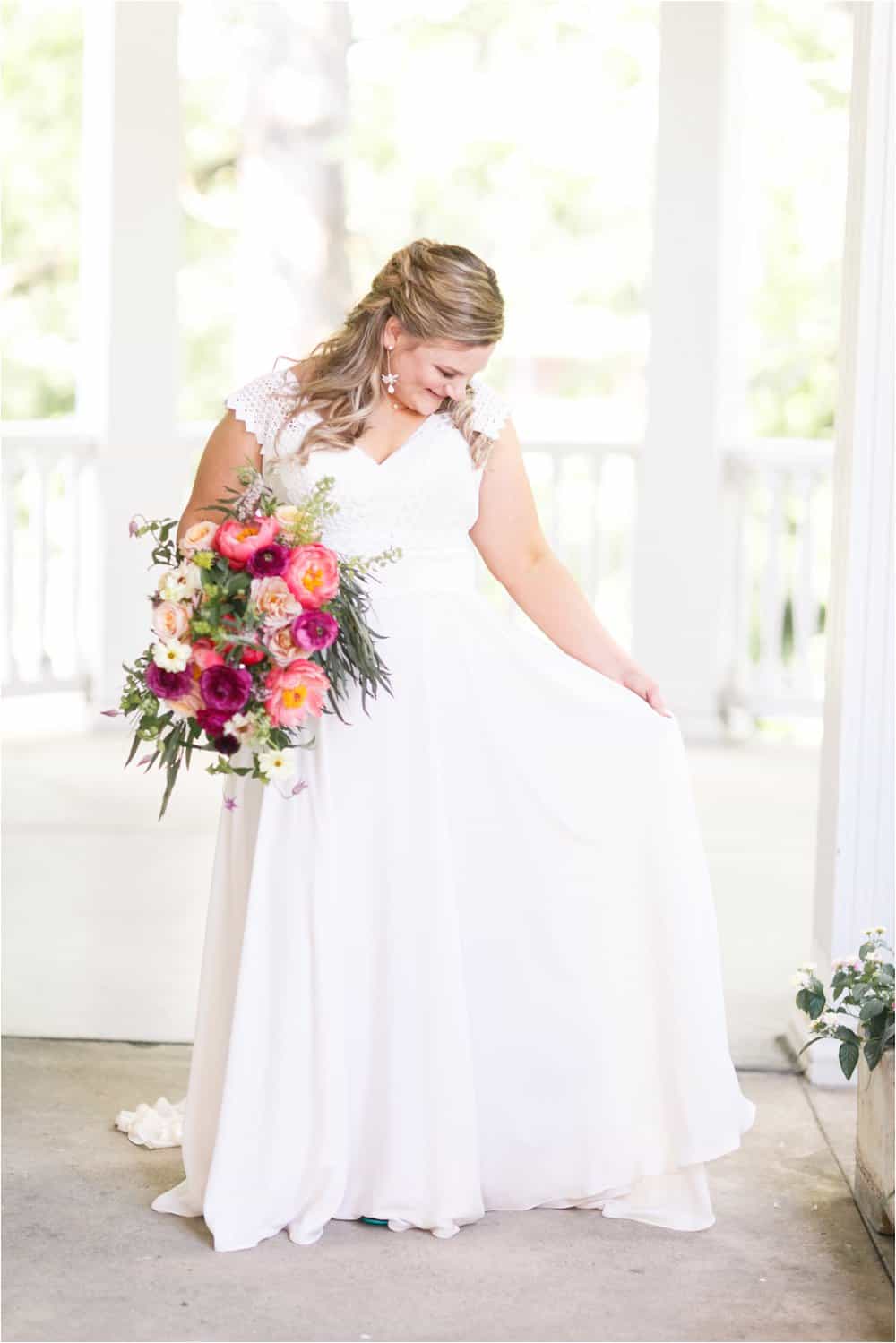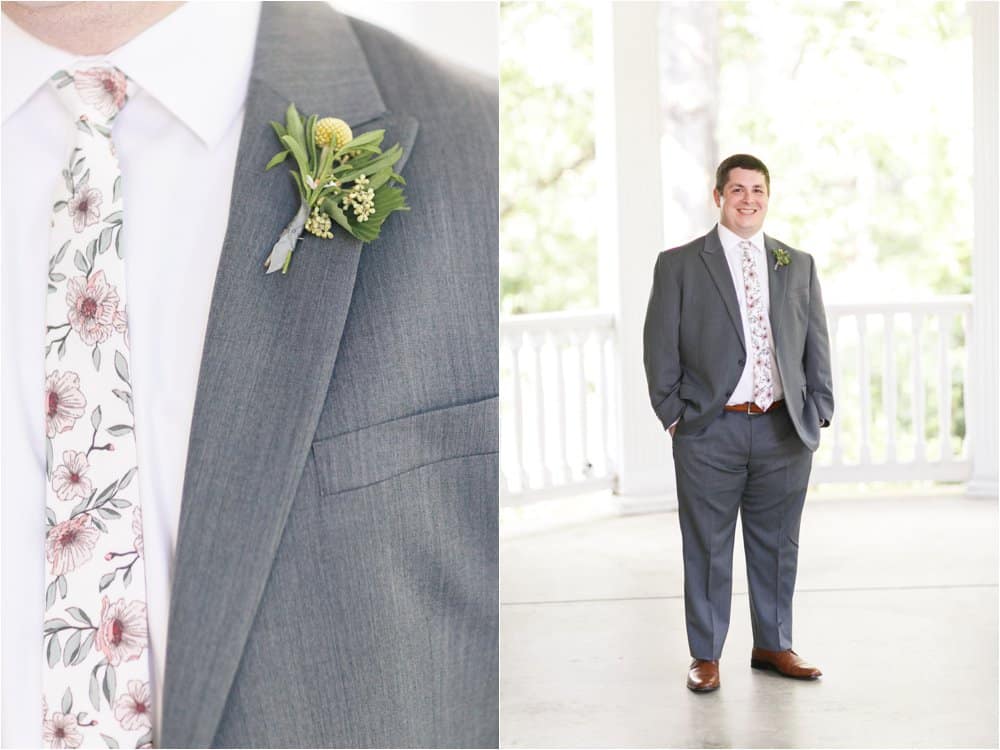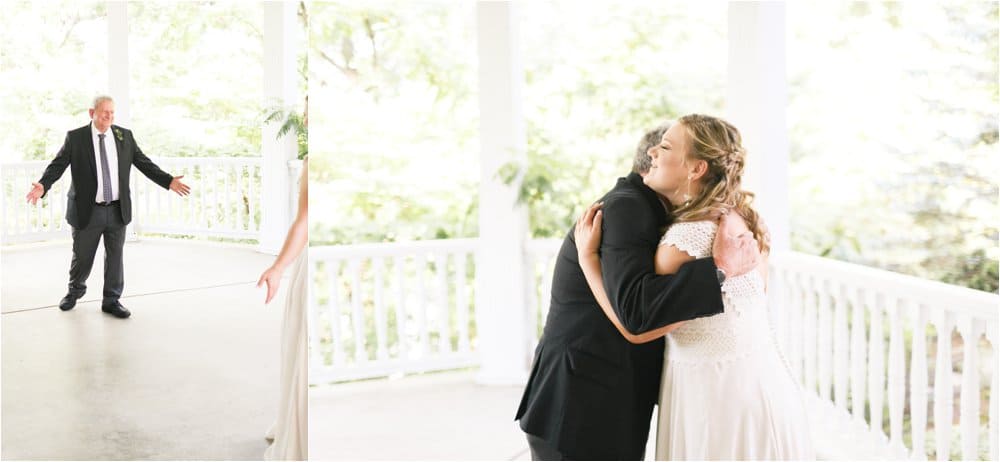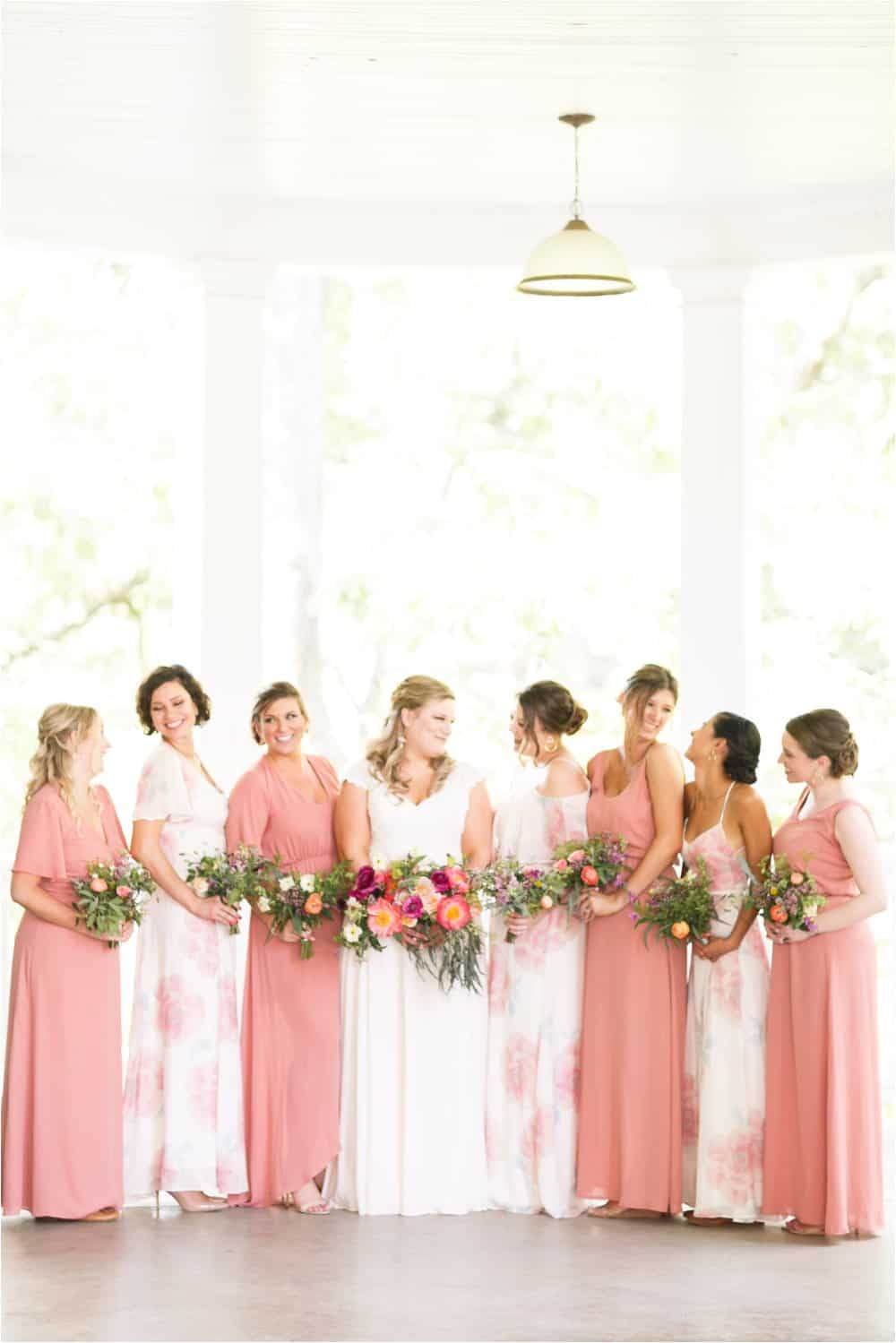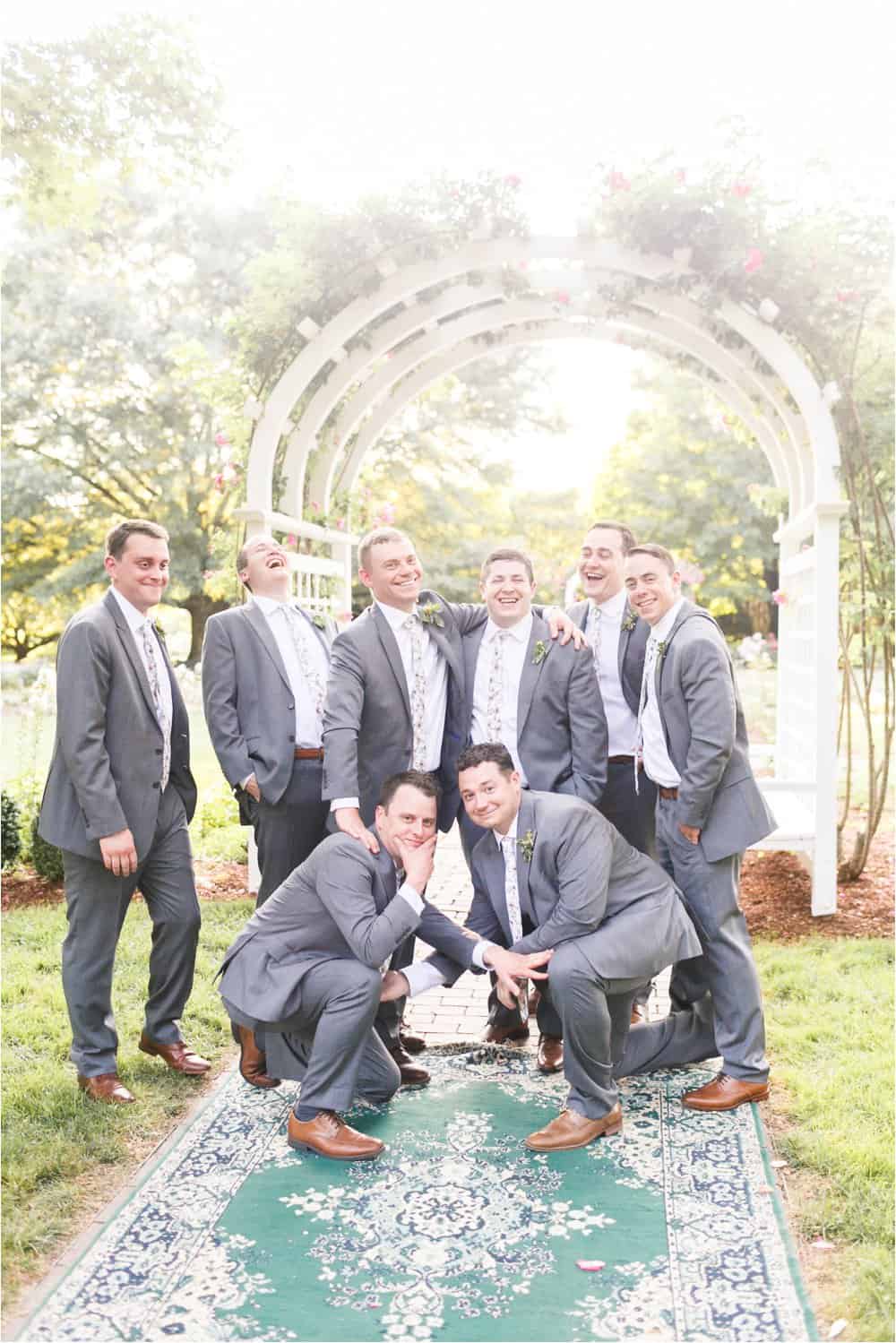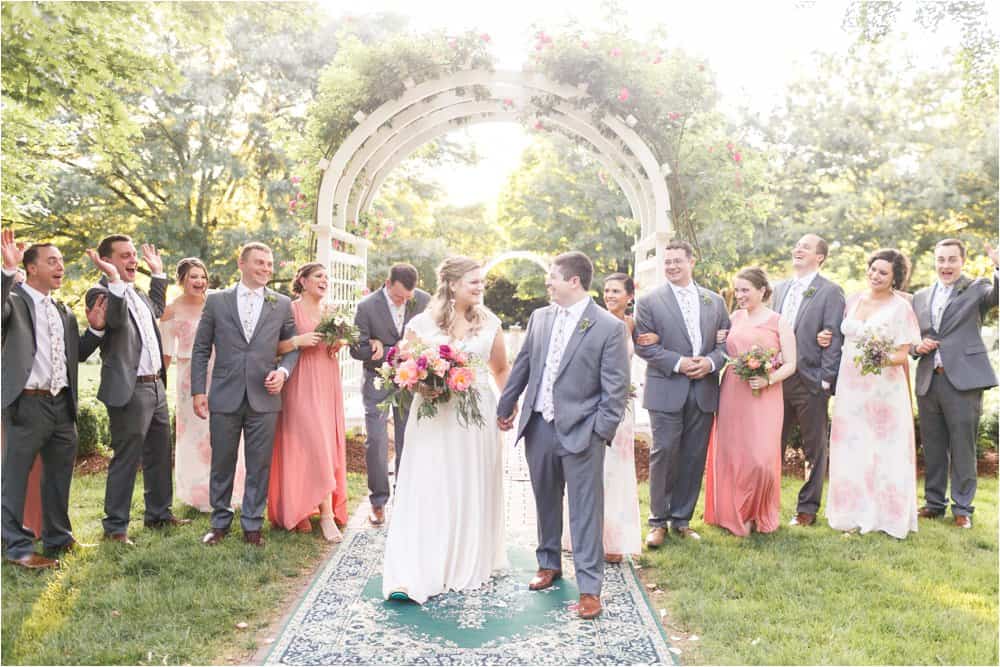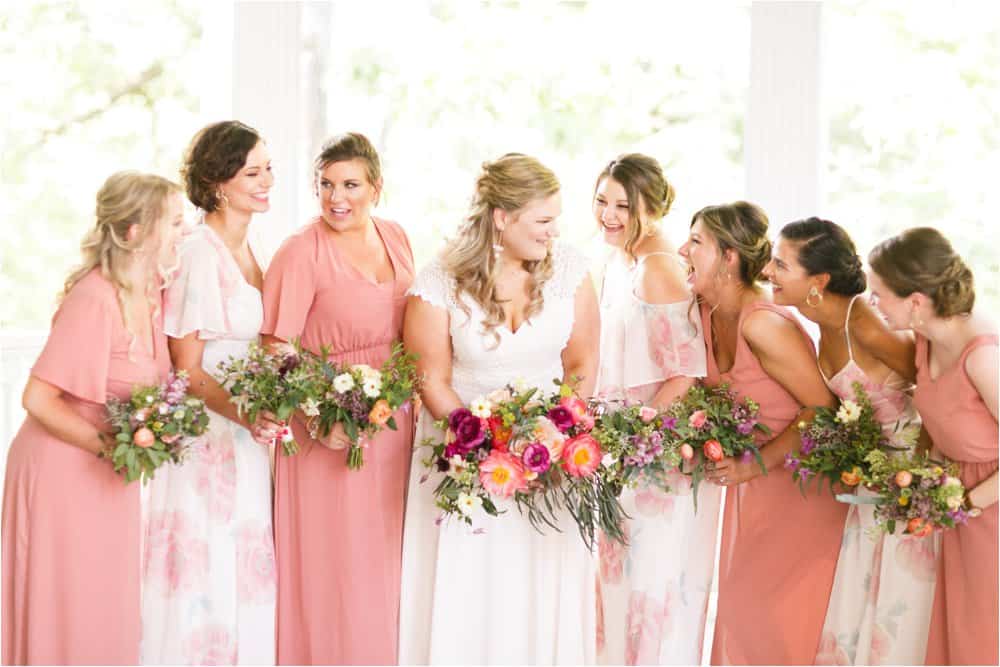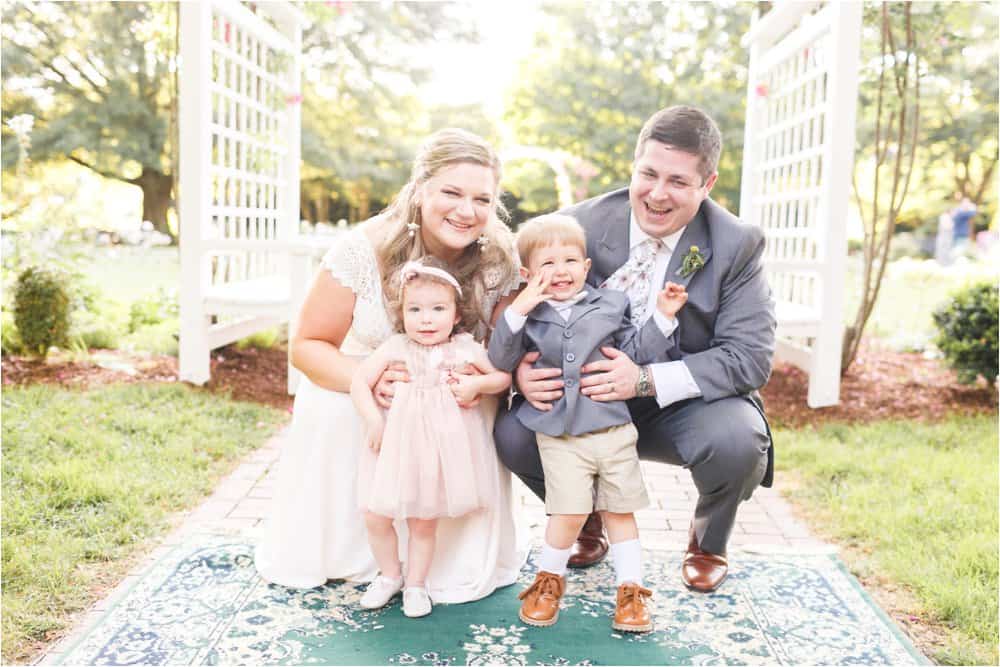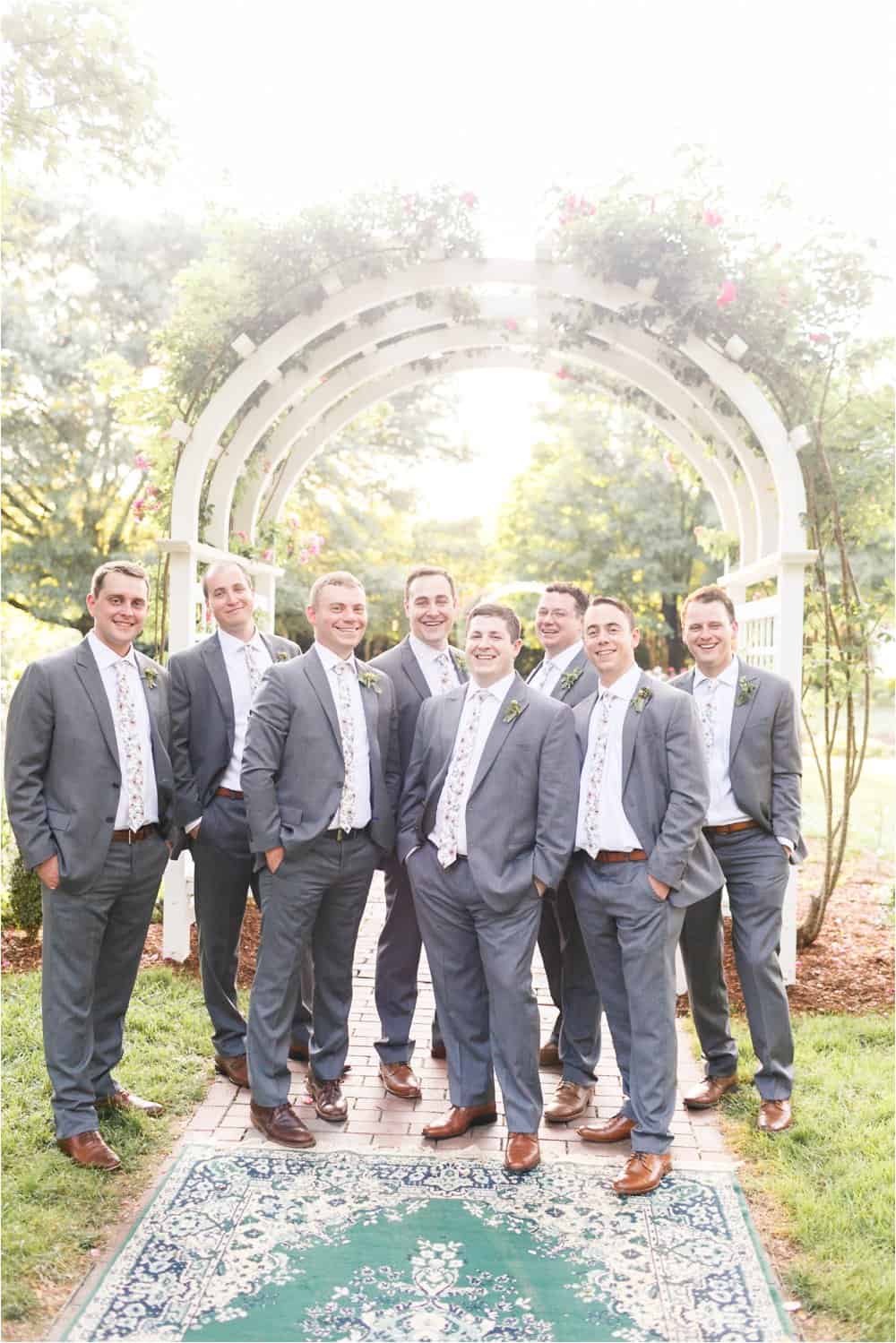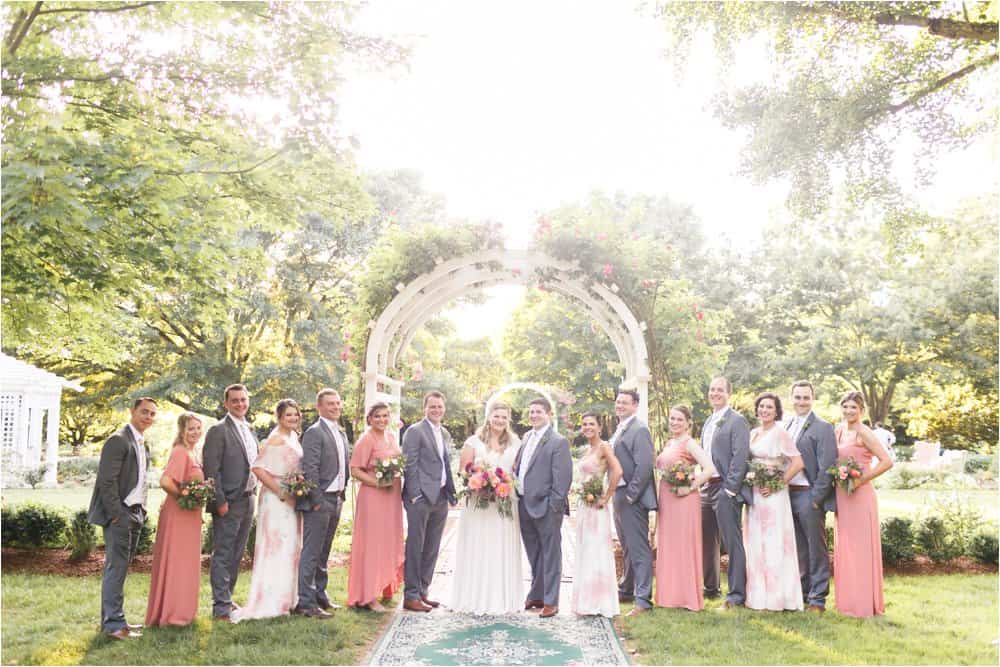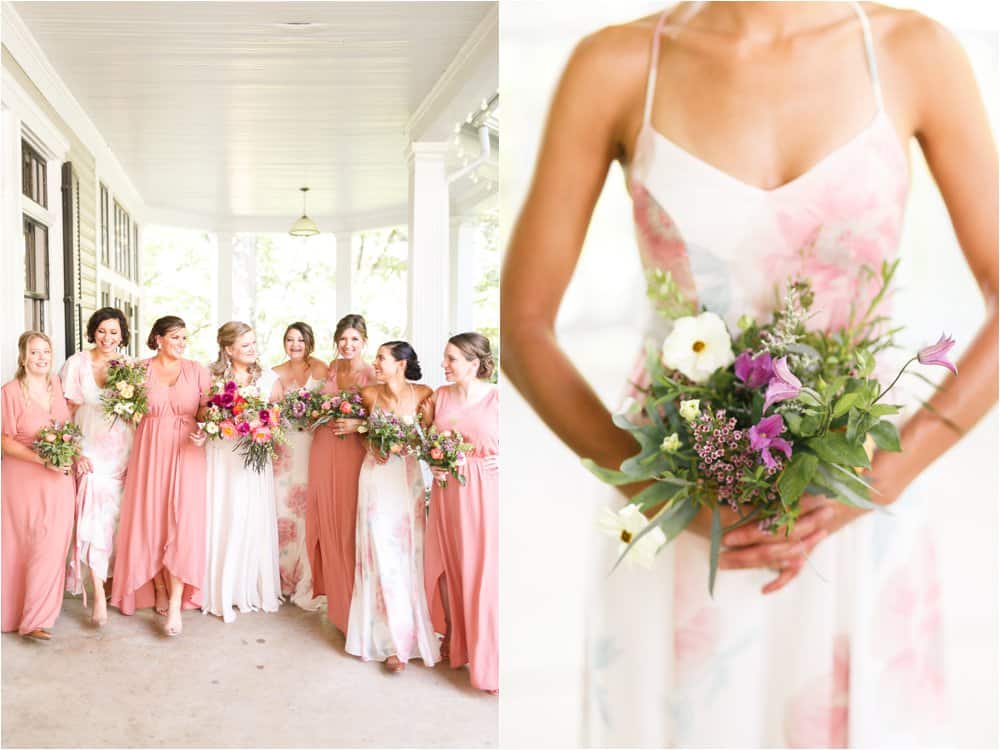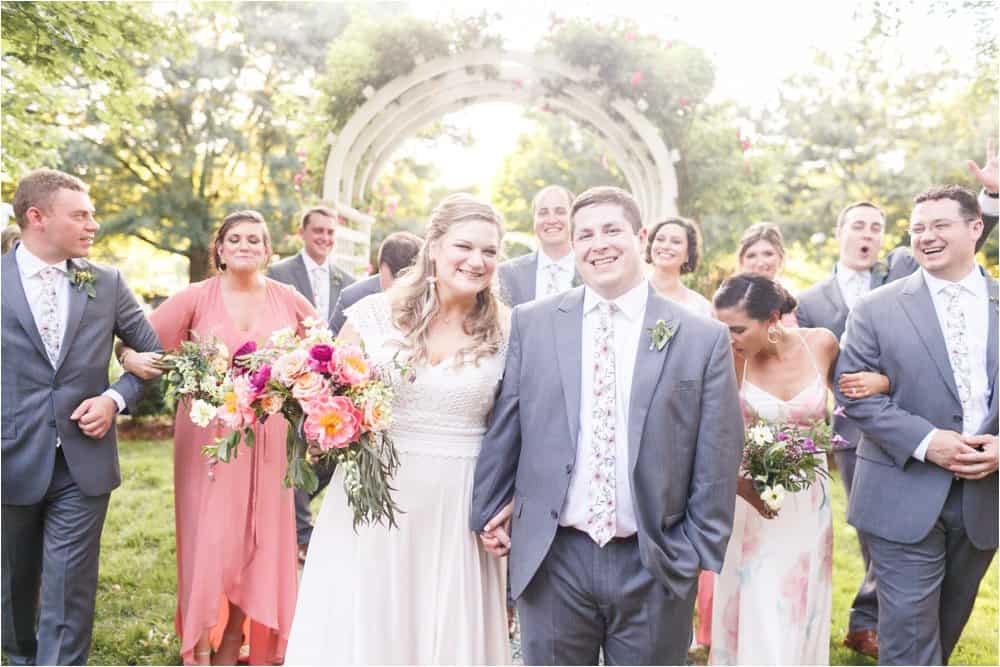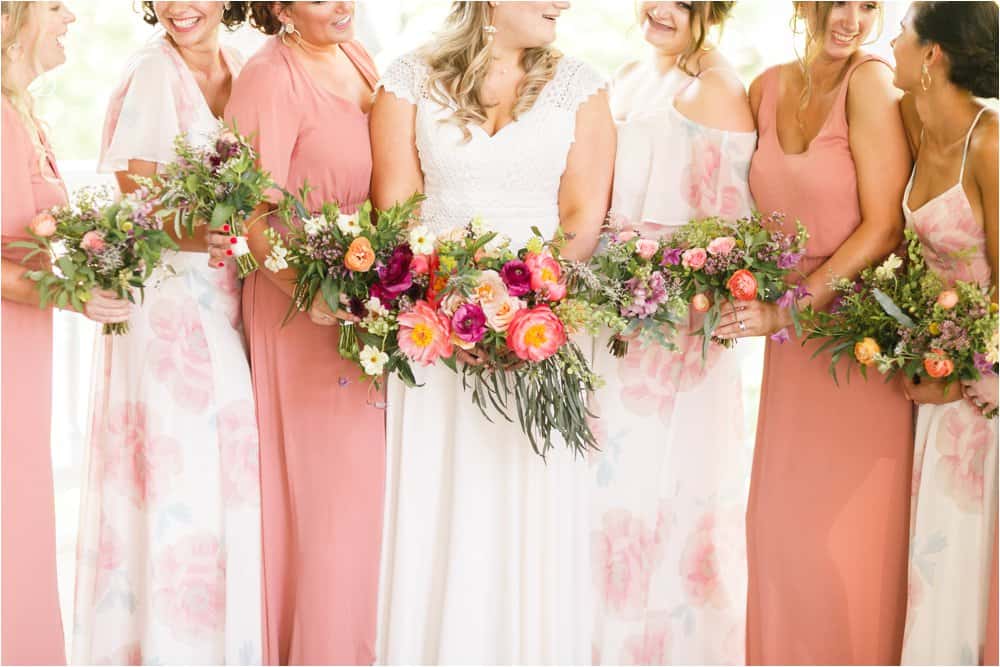 Don't you just love that setup?!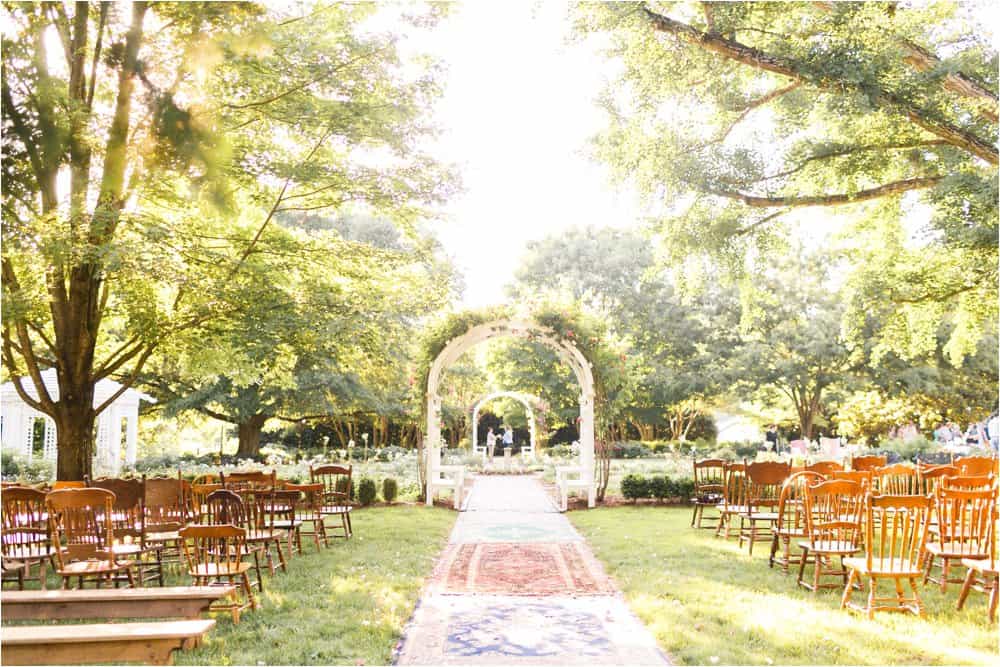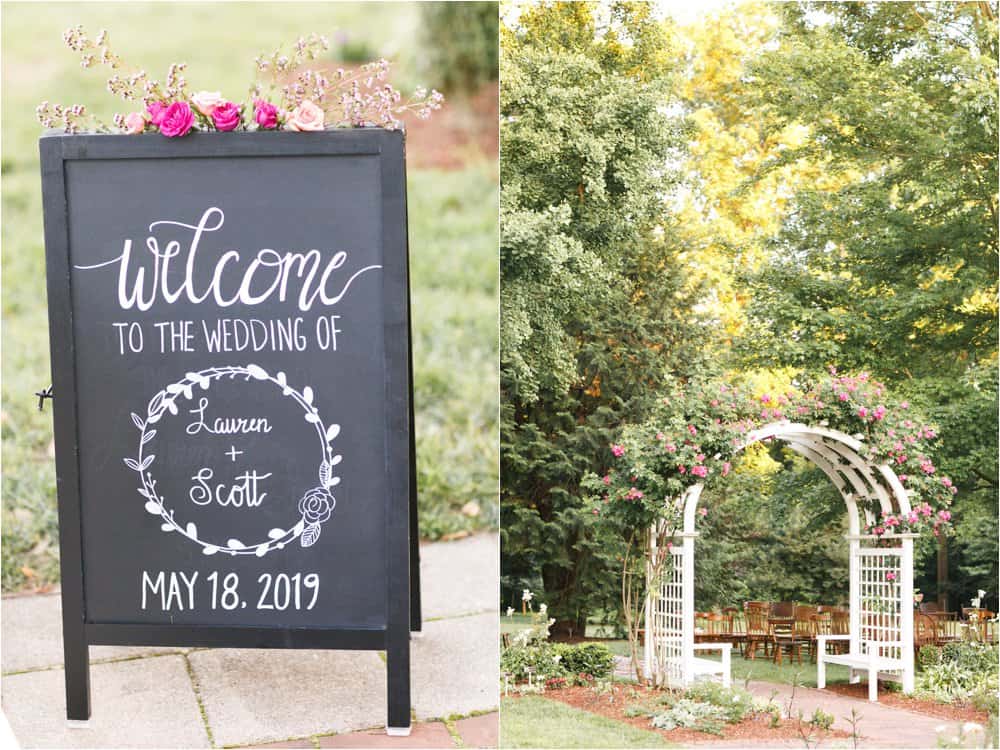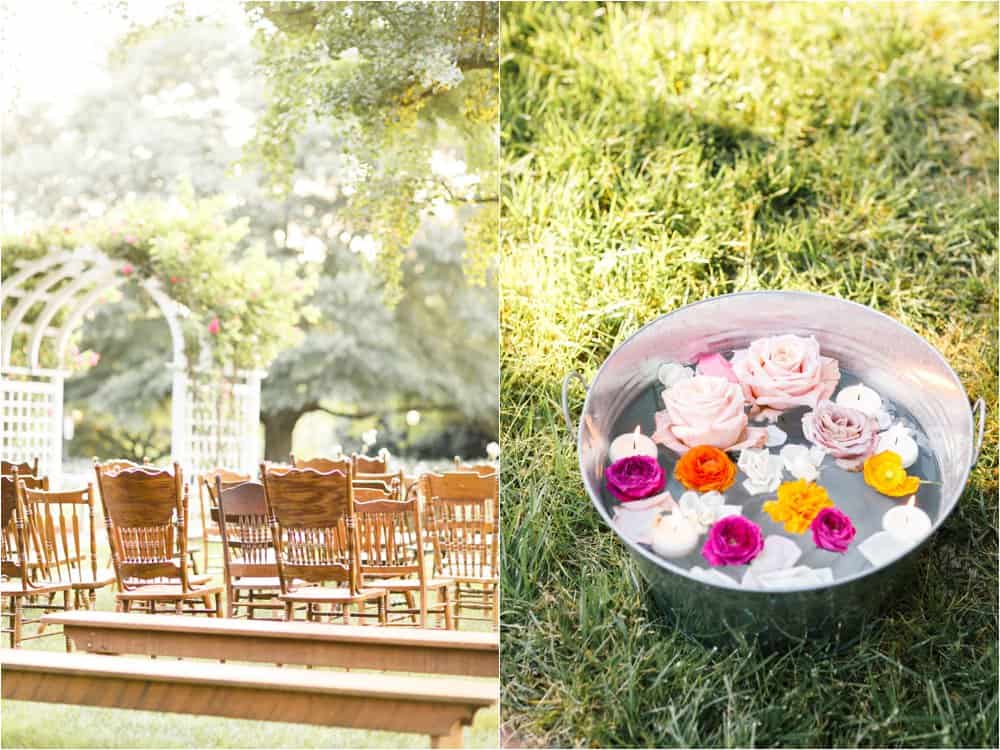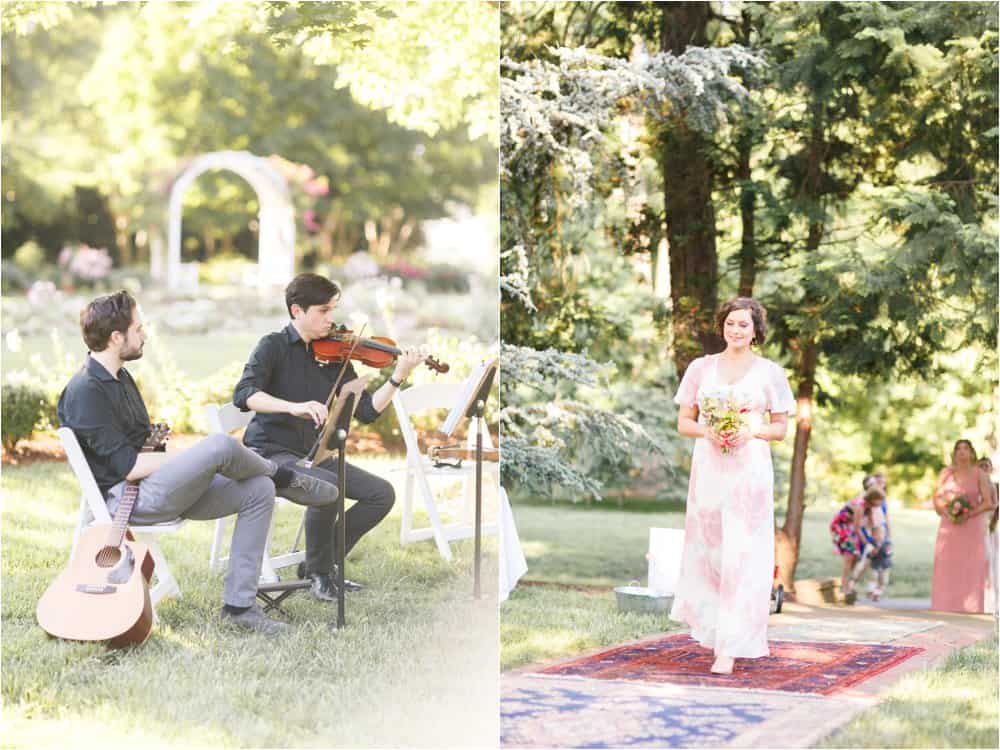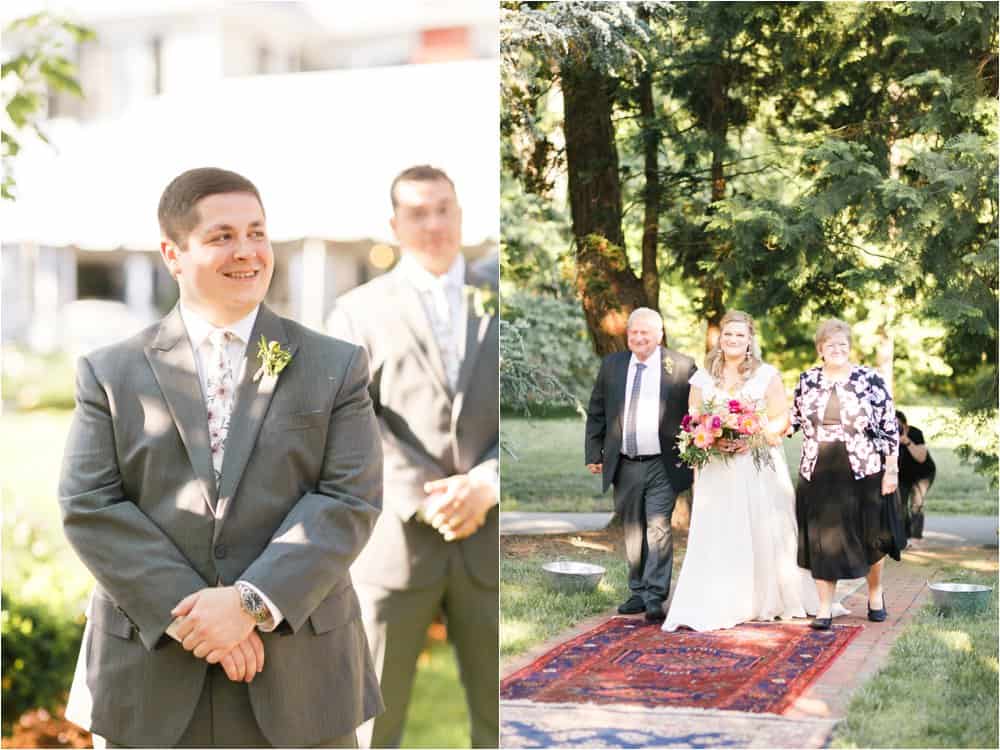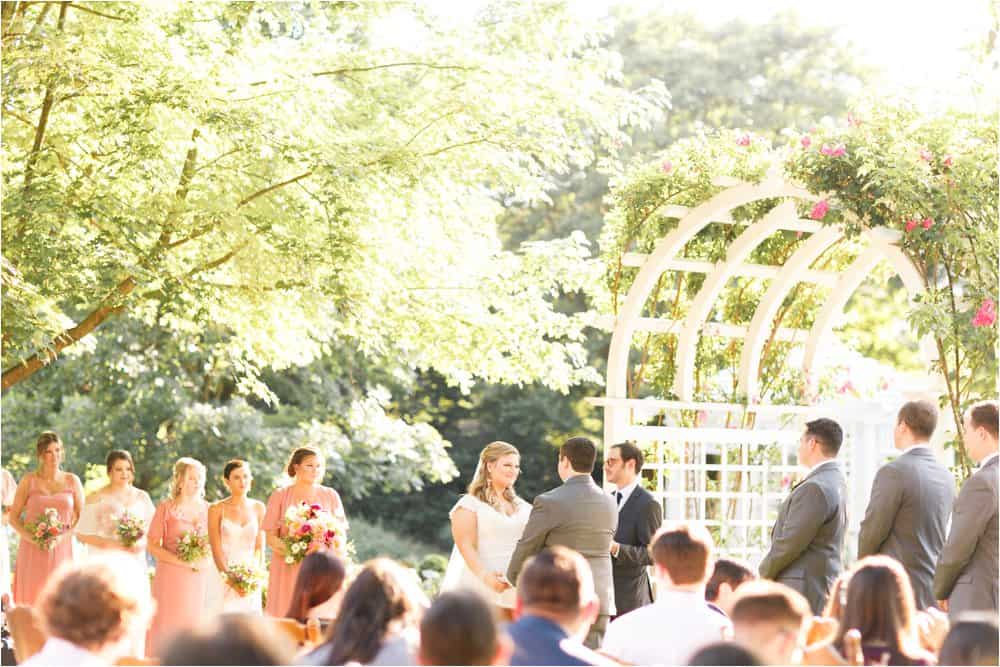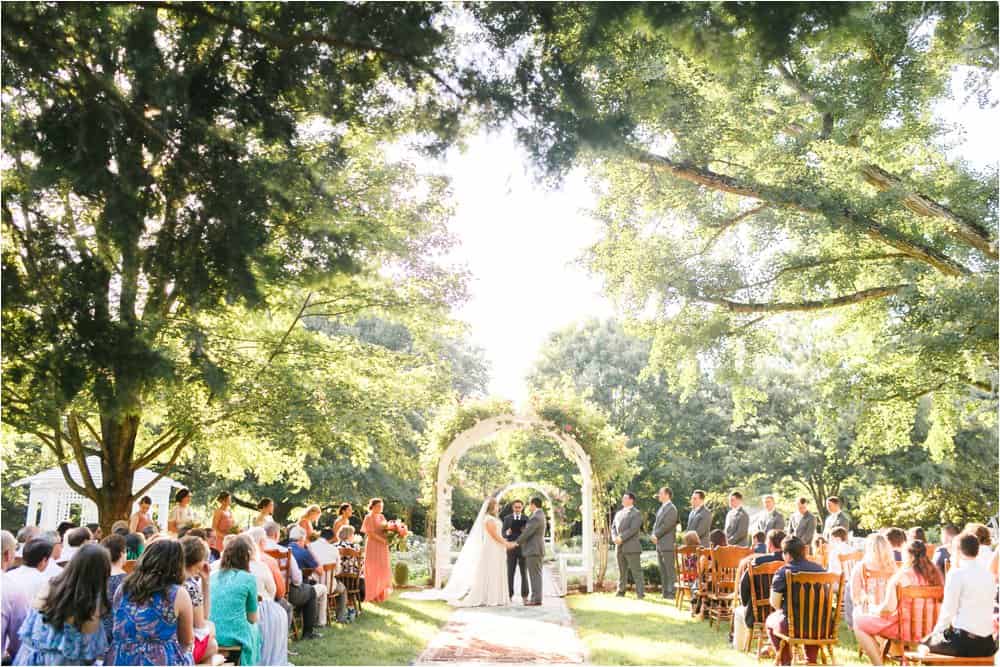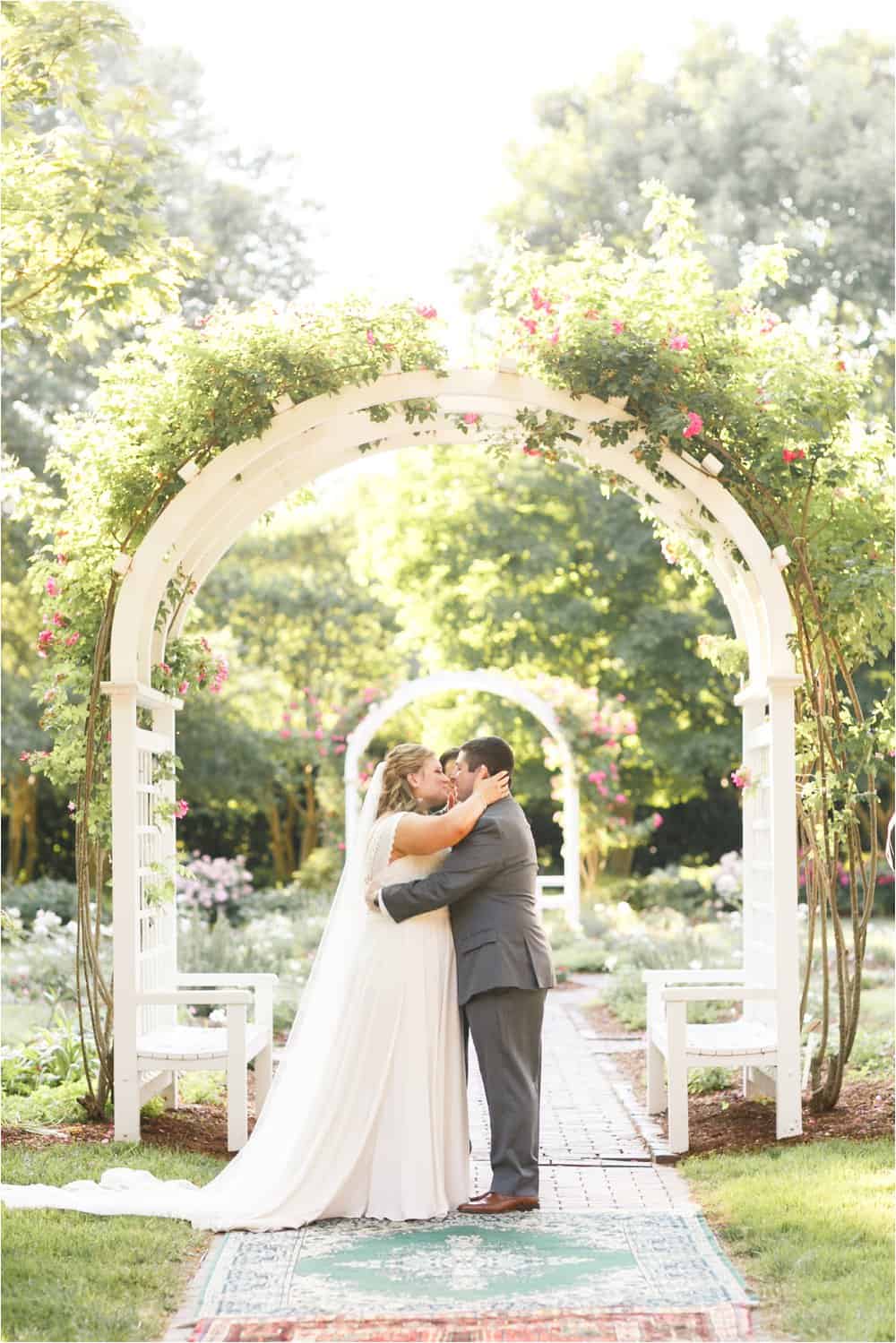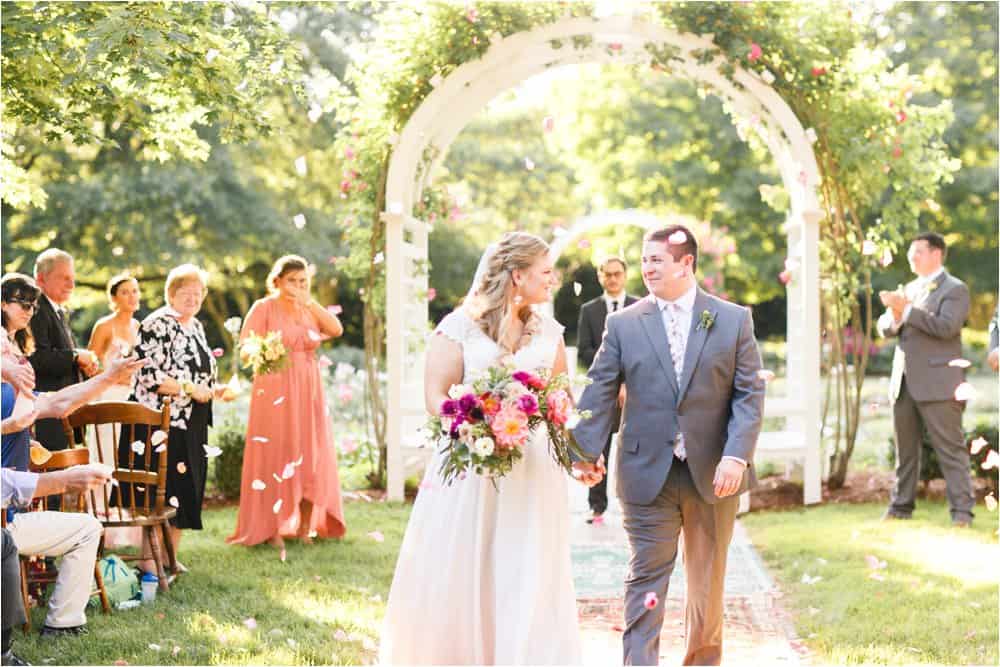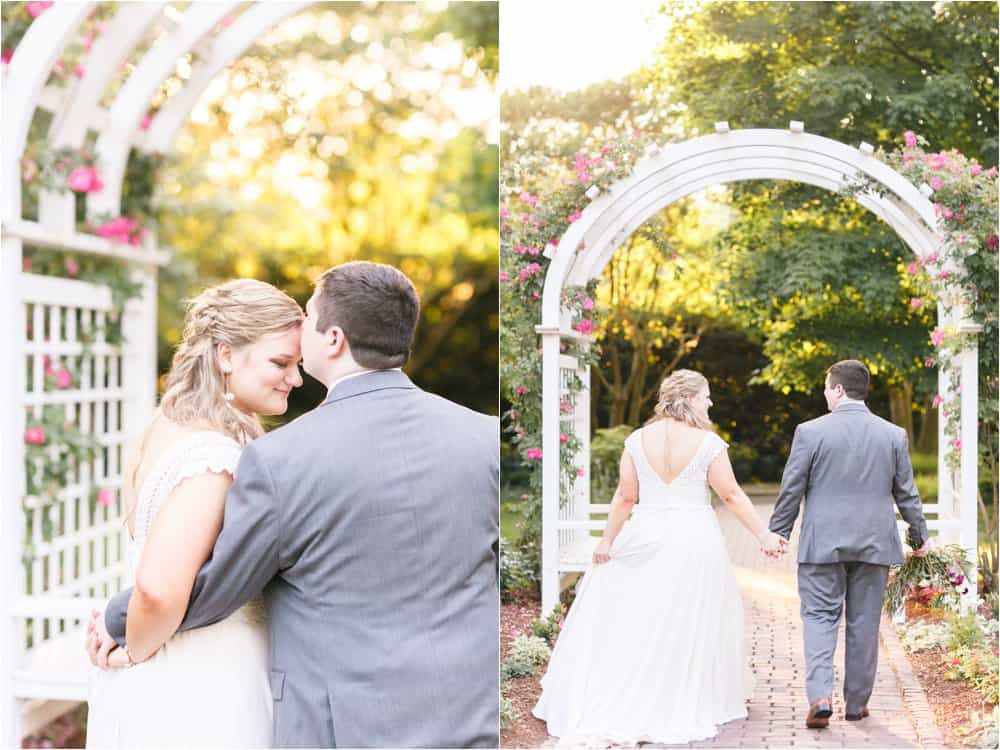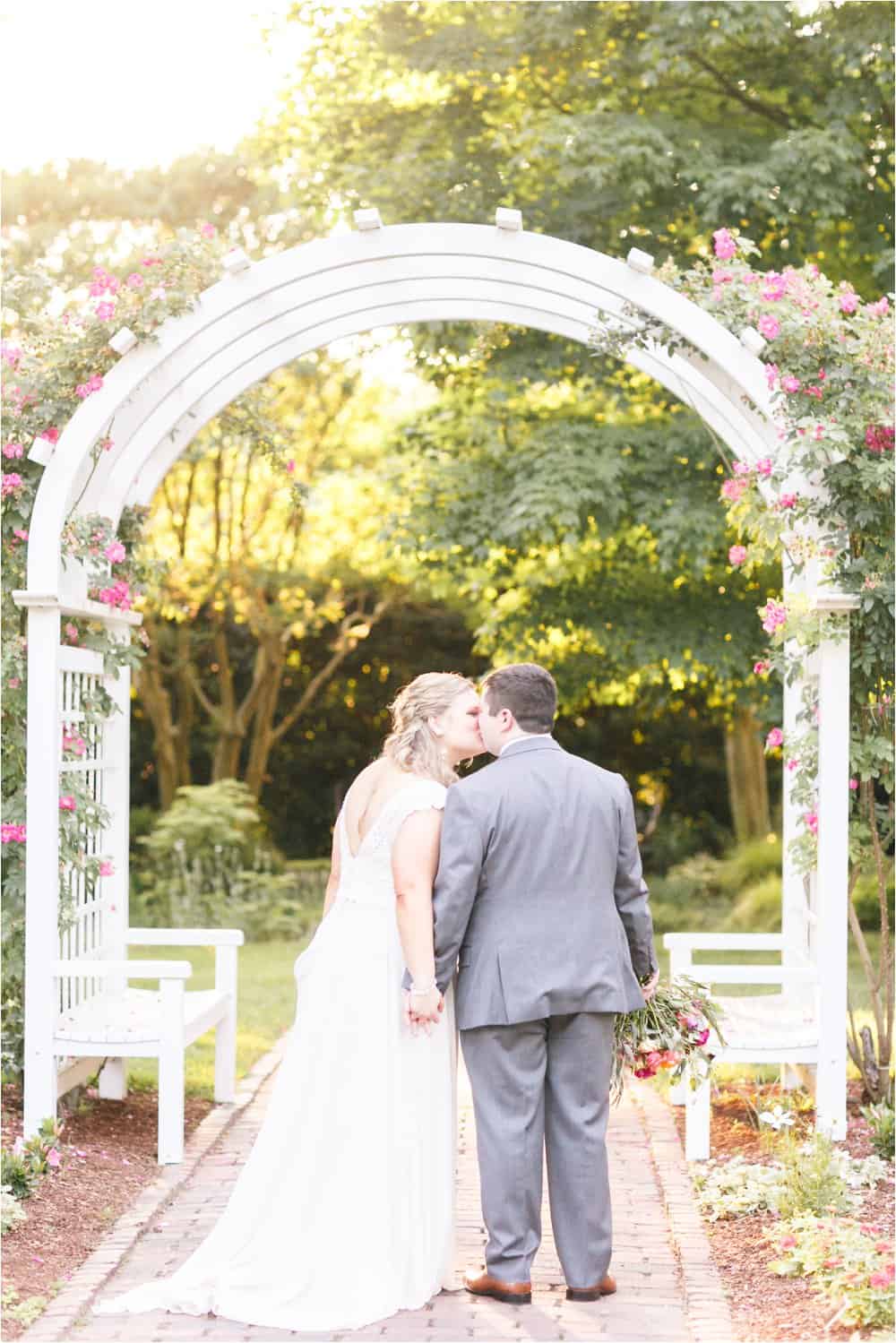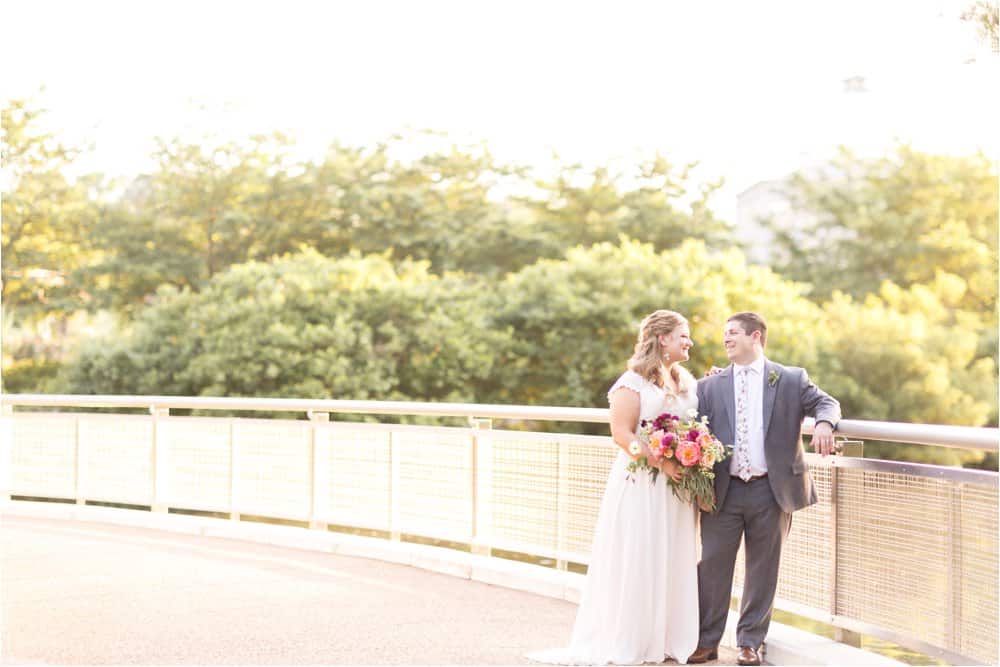 This bridge is where Scott proposed to Lauren! LOVE how it came full circle on their wedding day! 🙂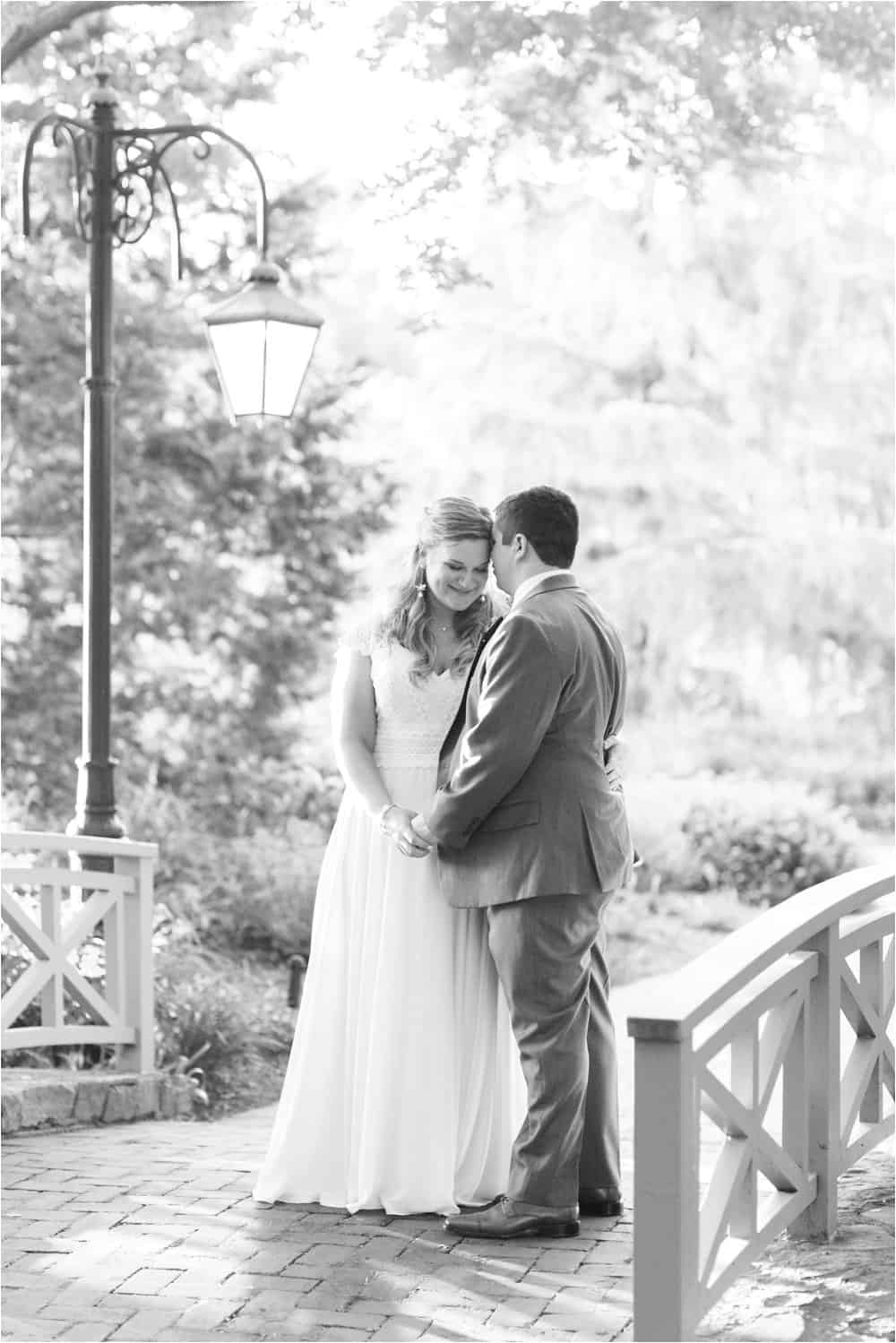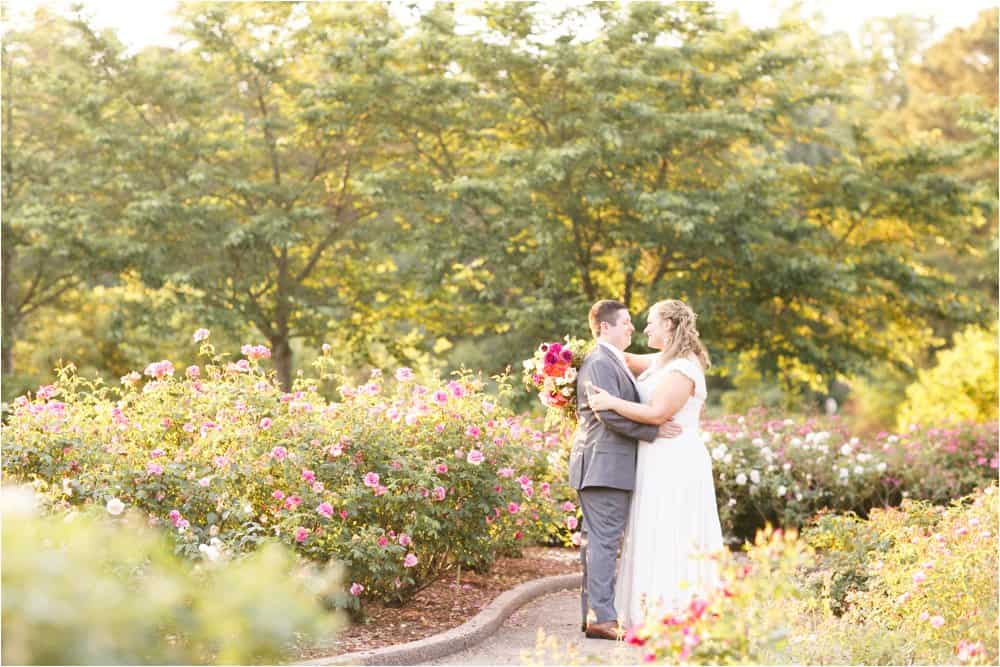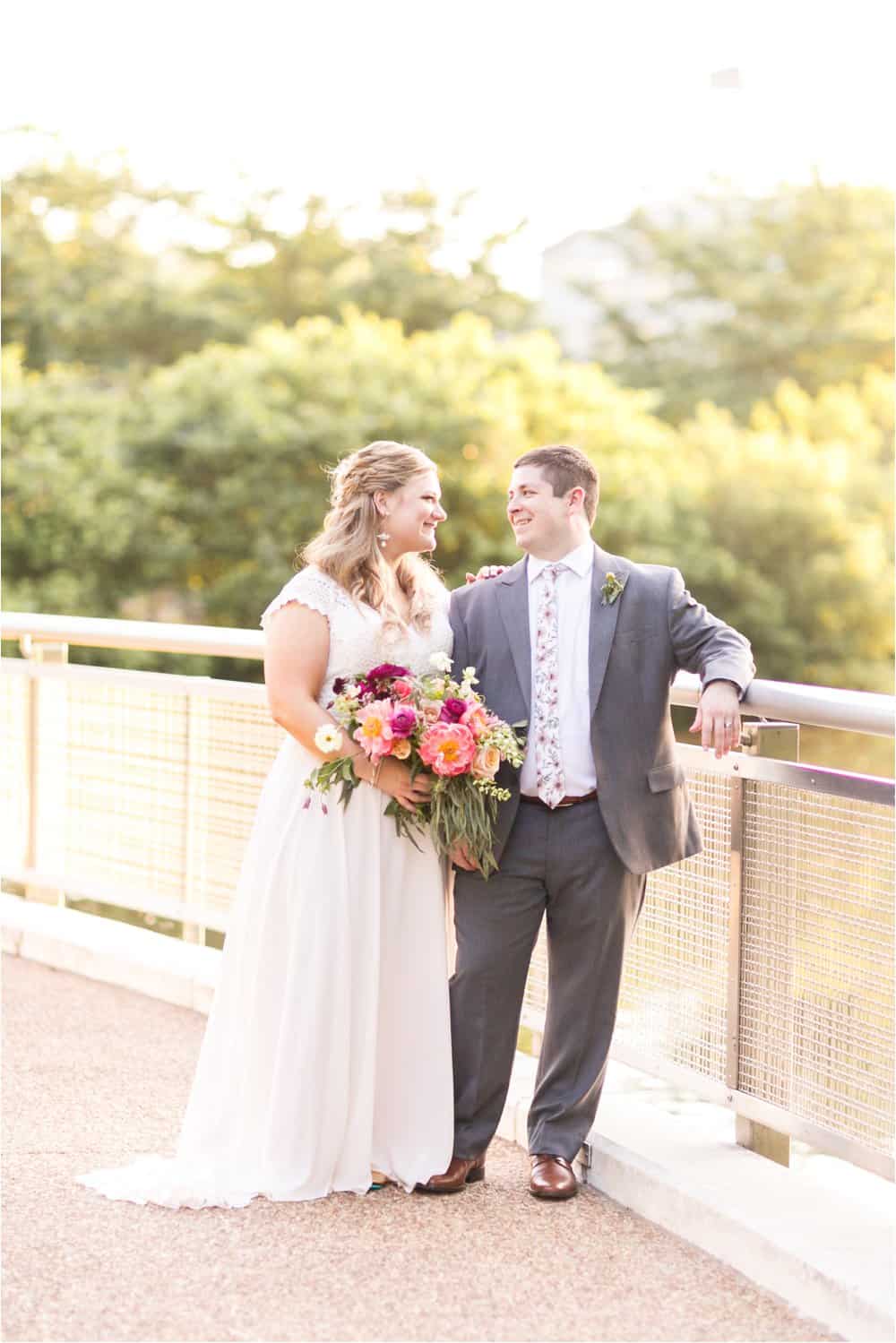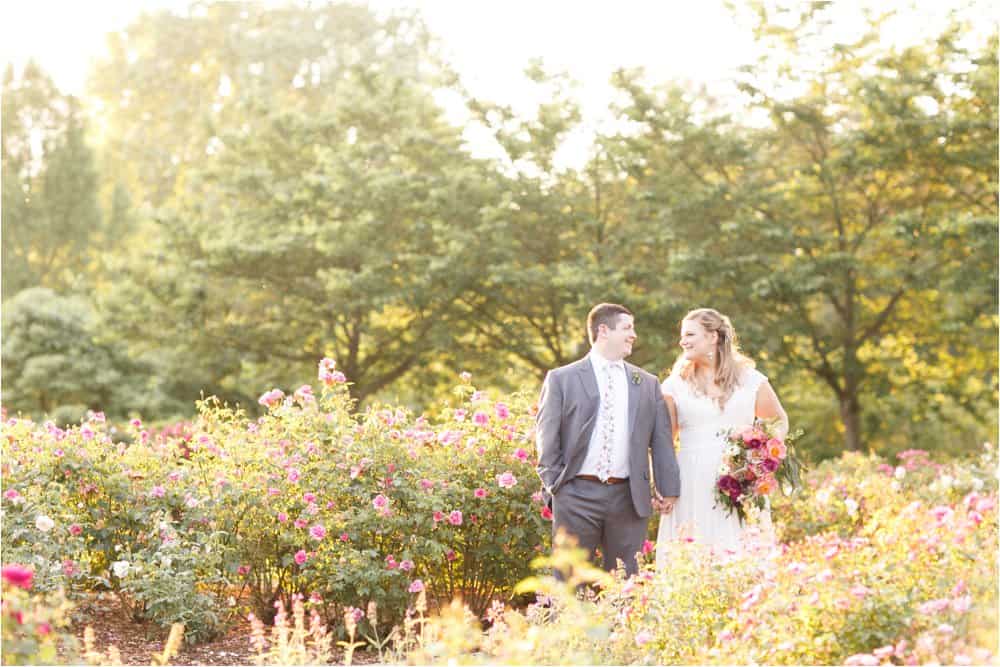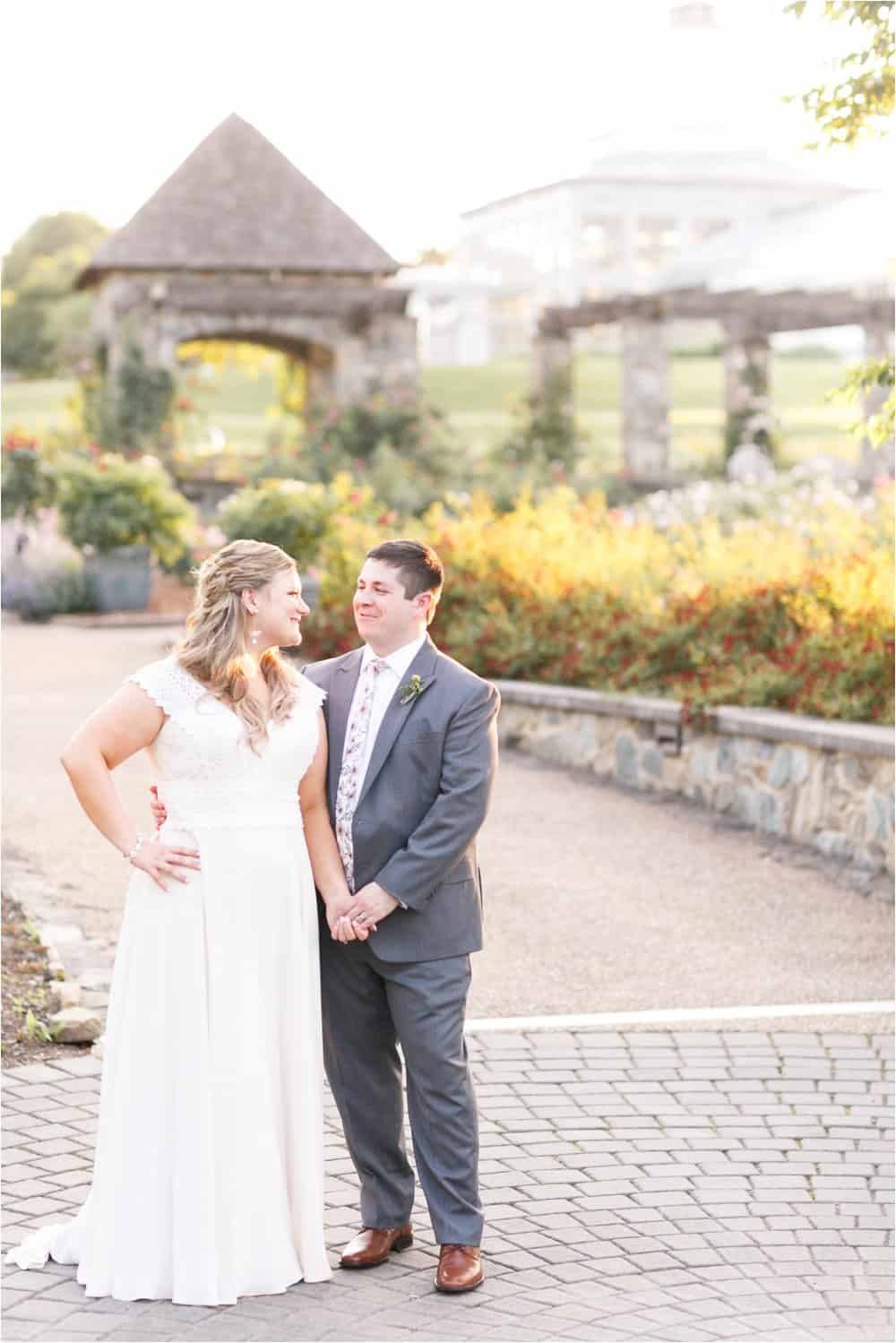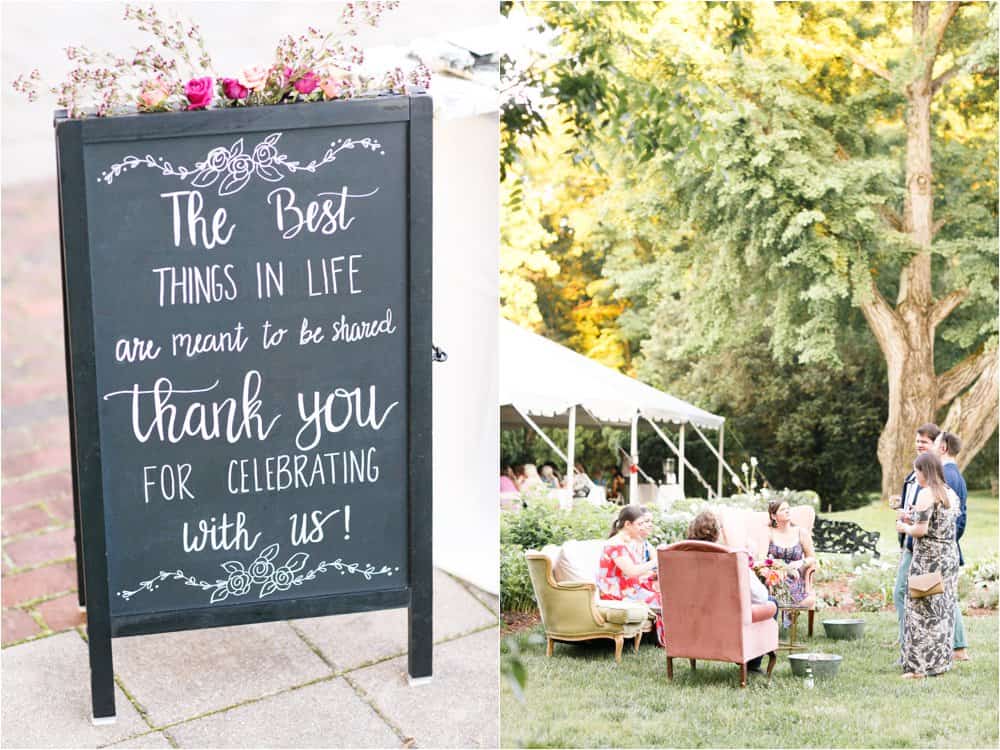 That setup!!!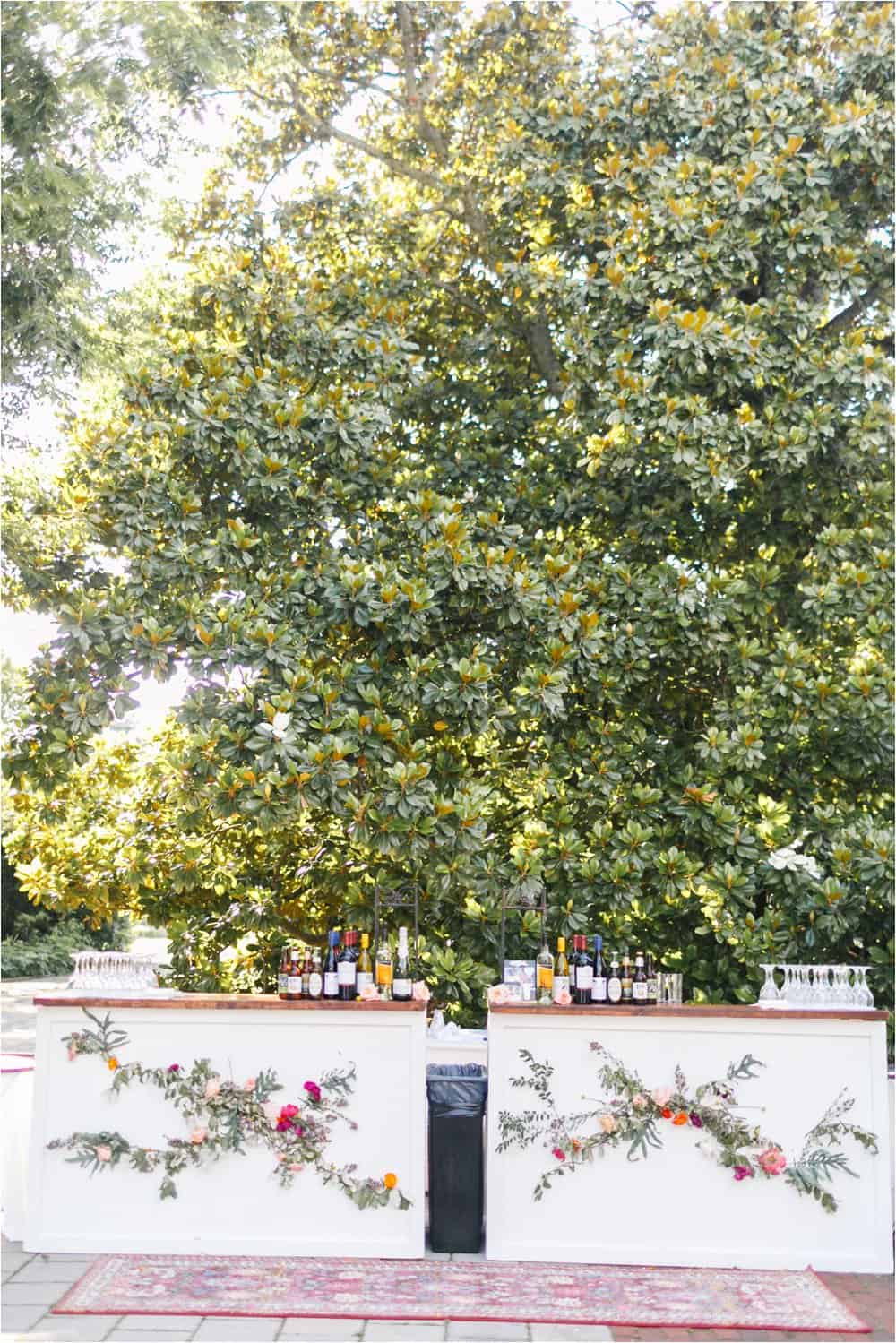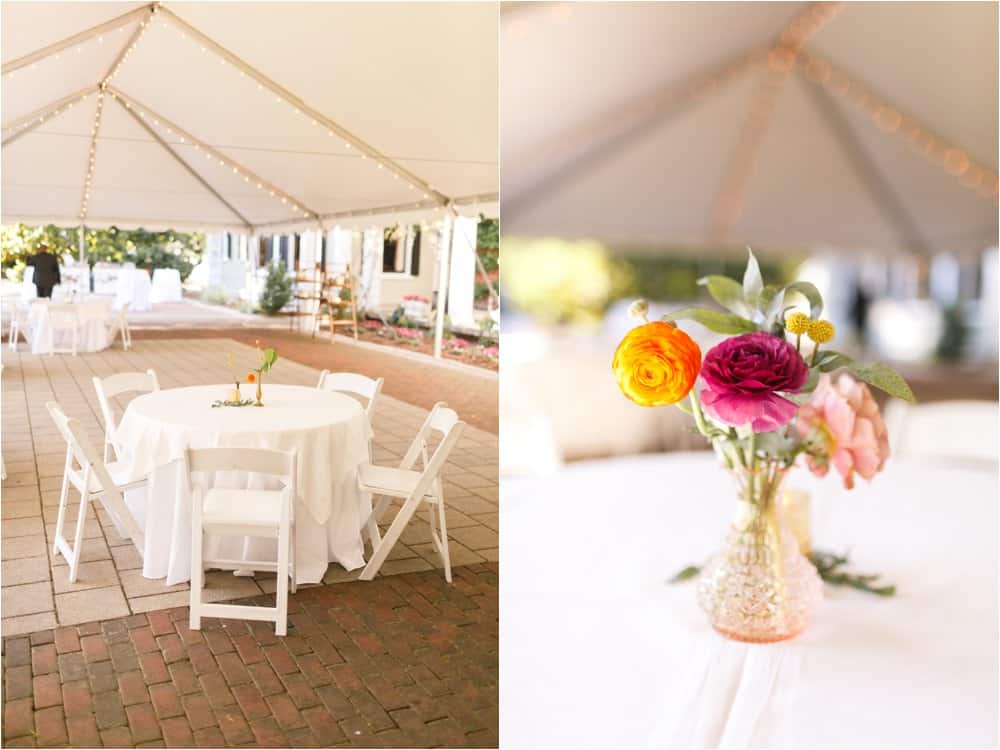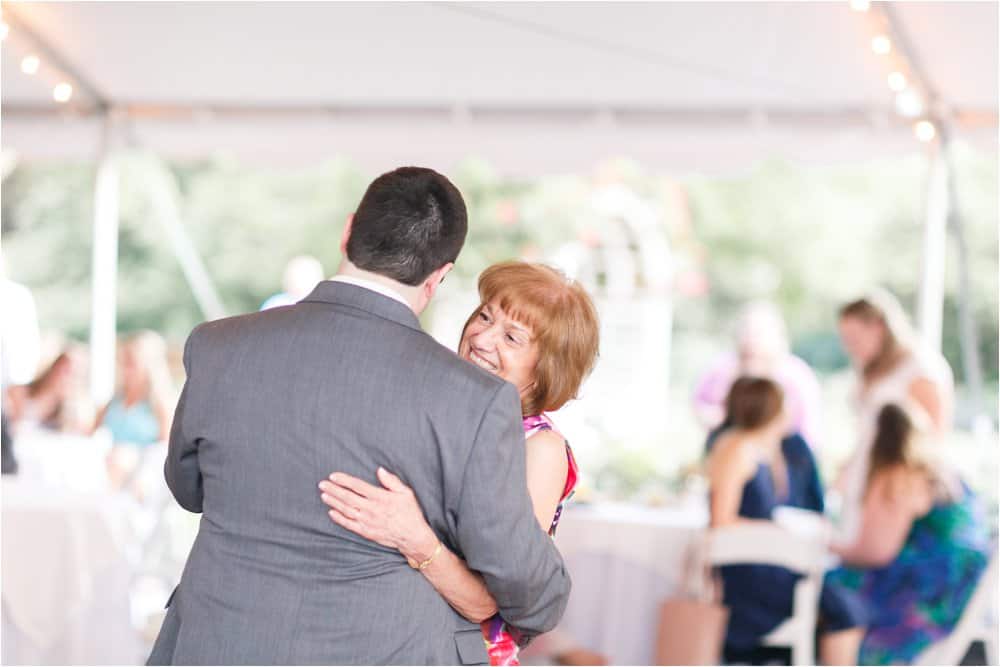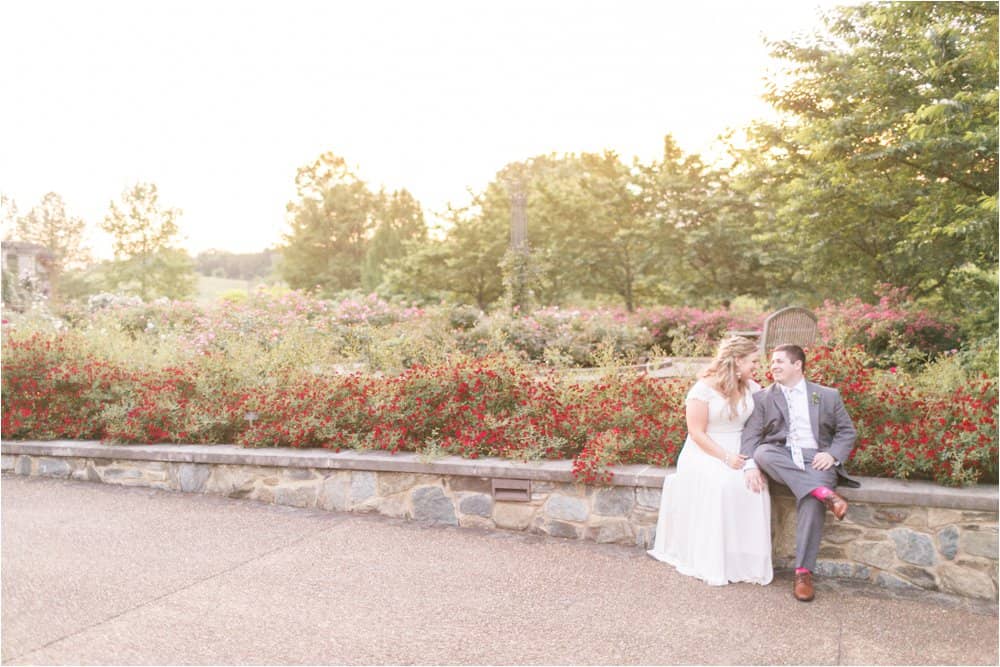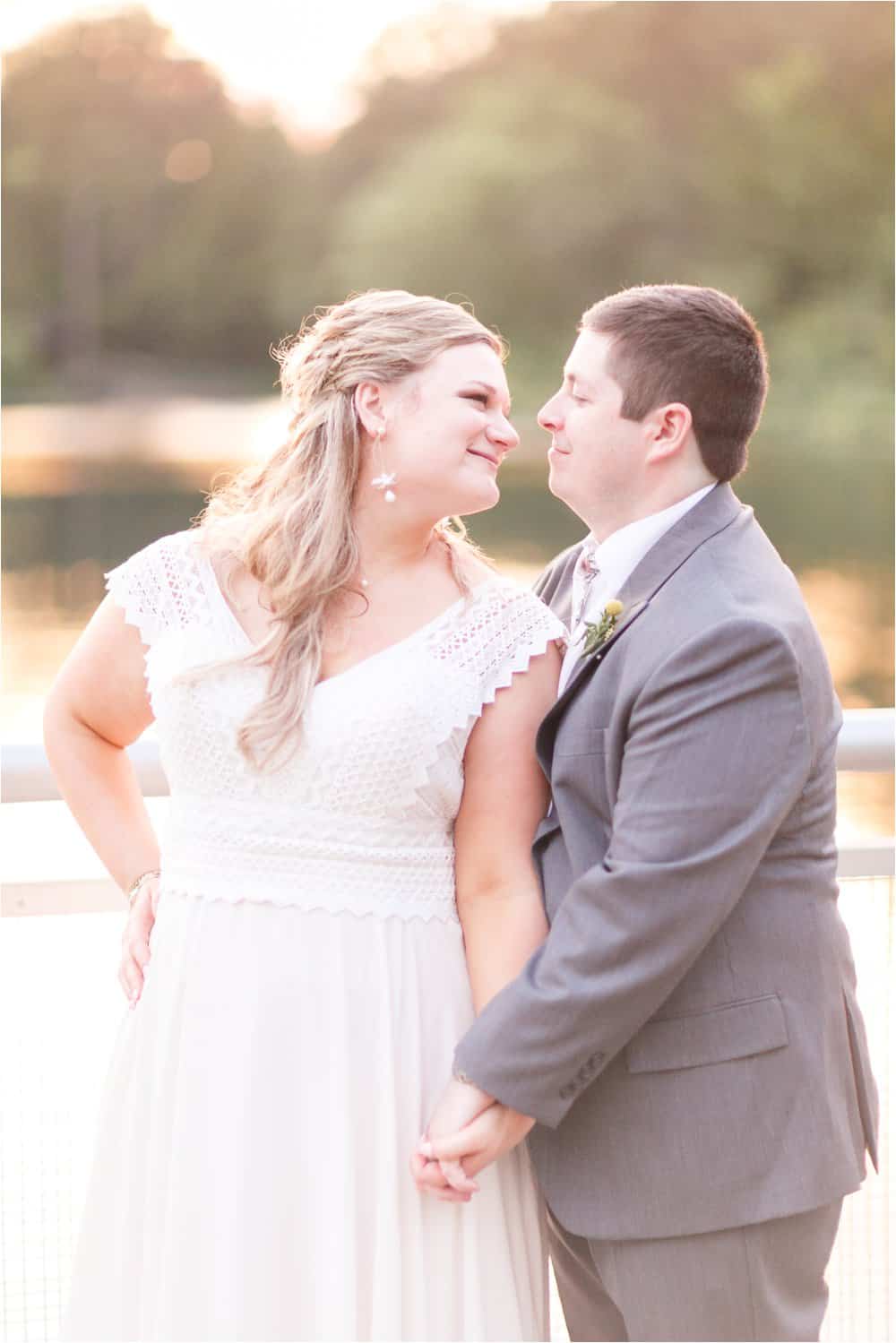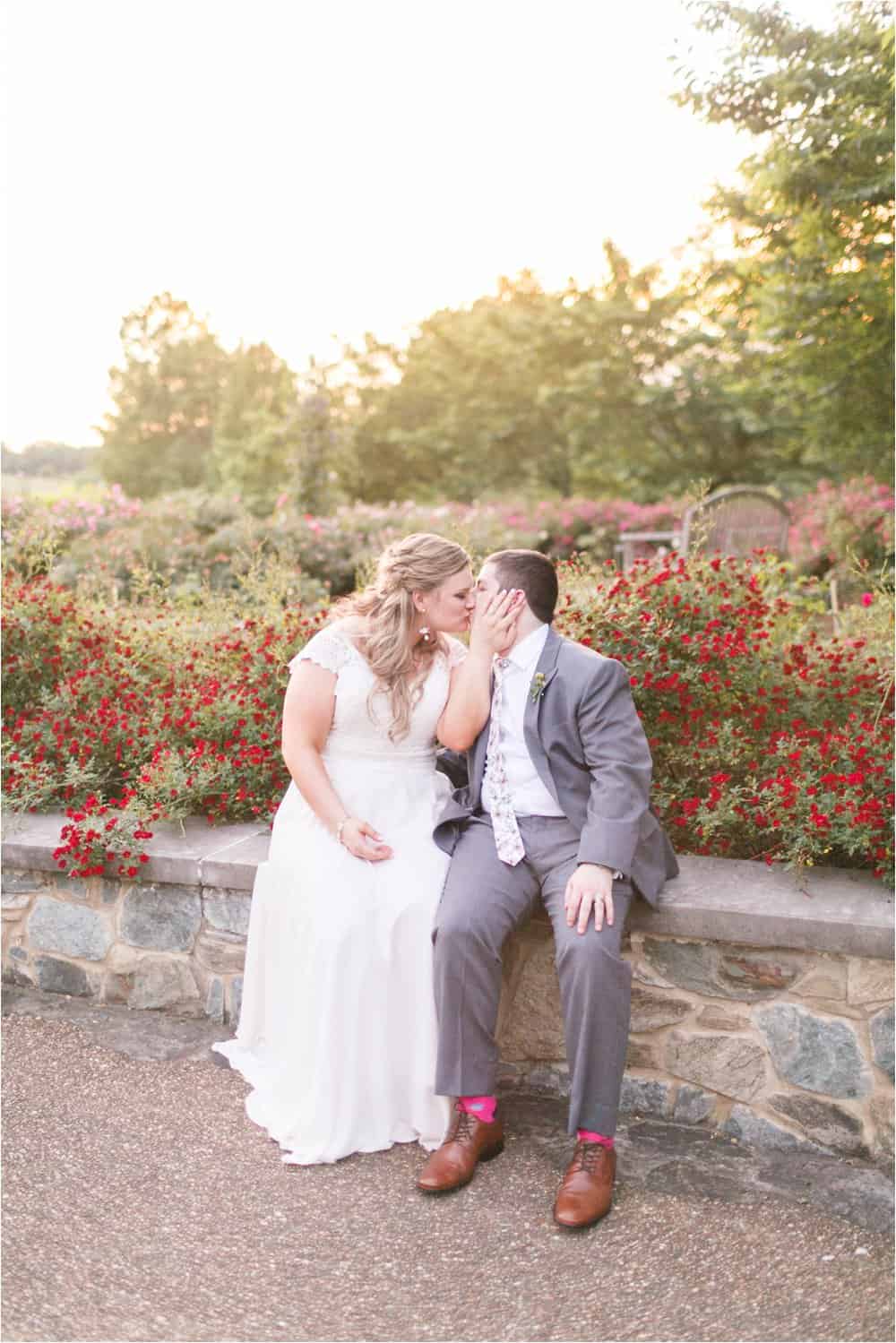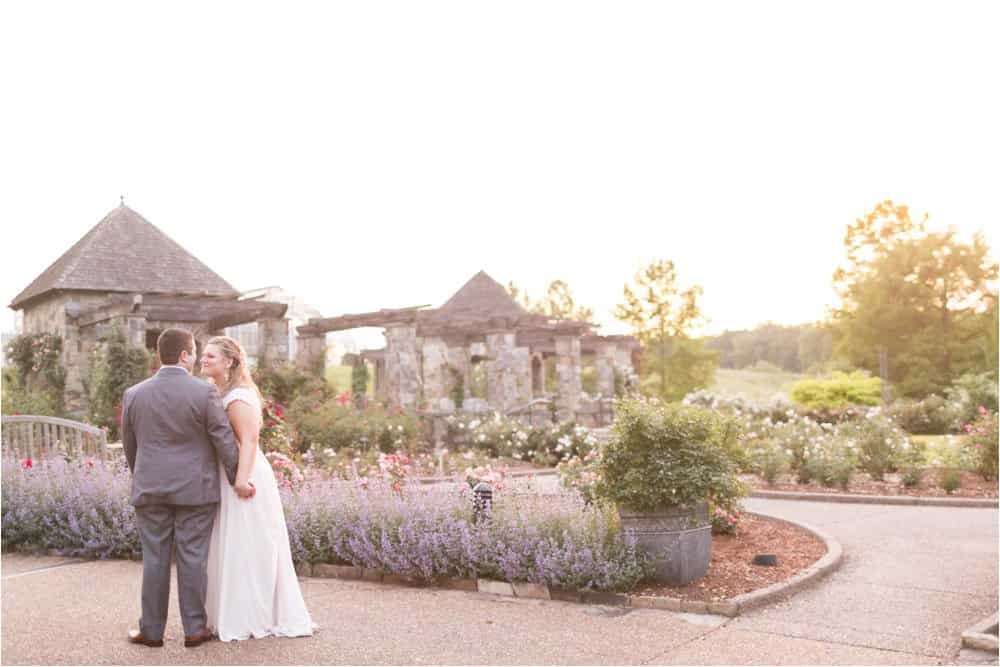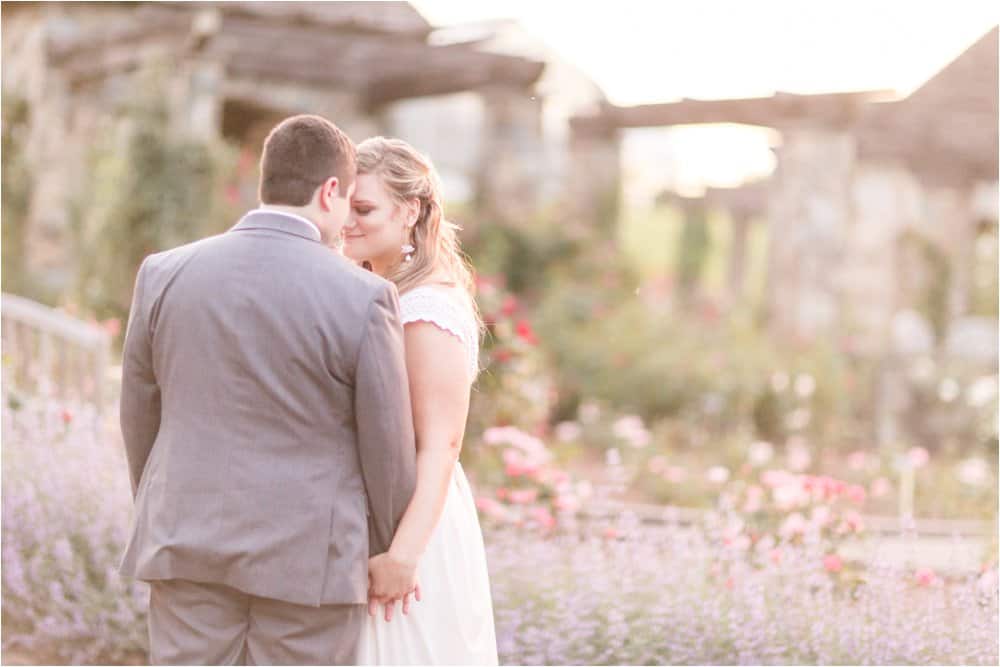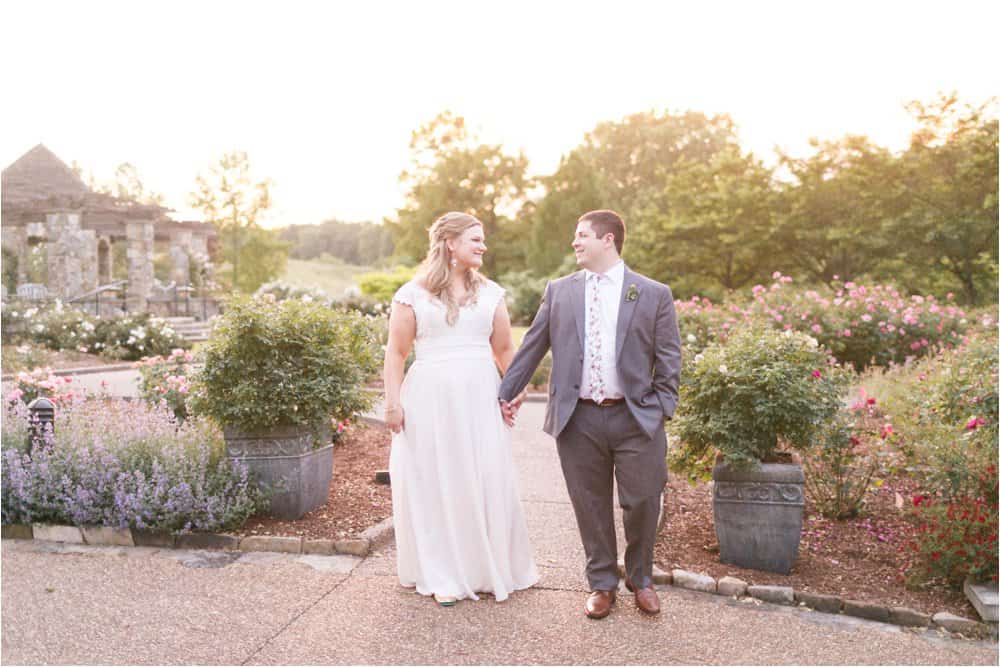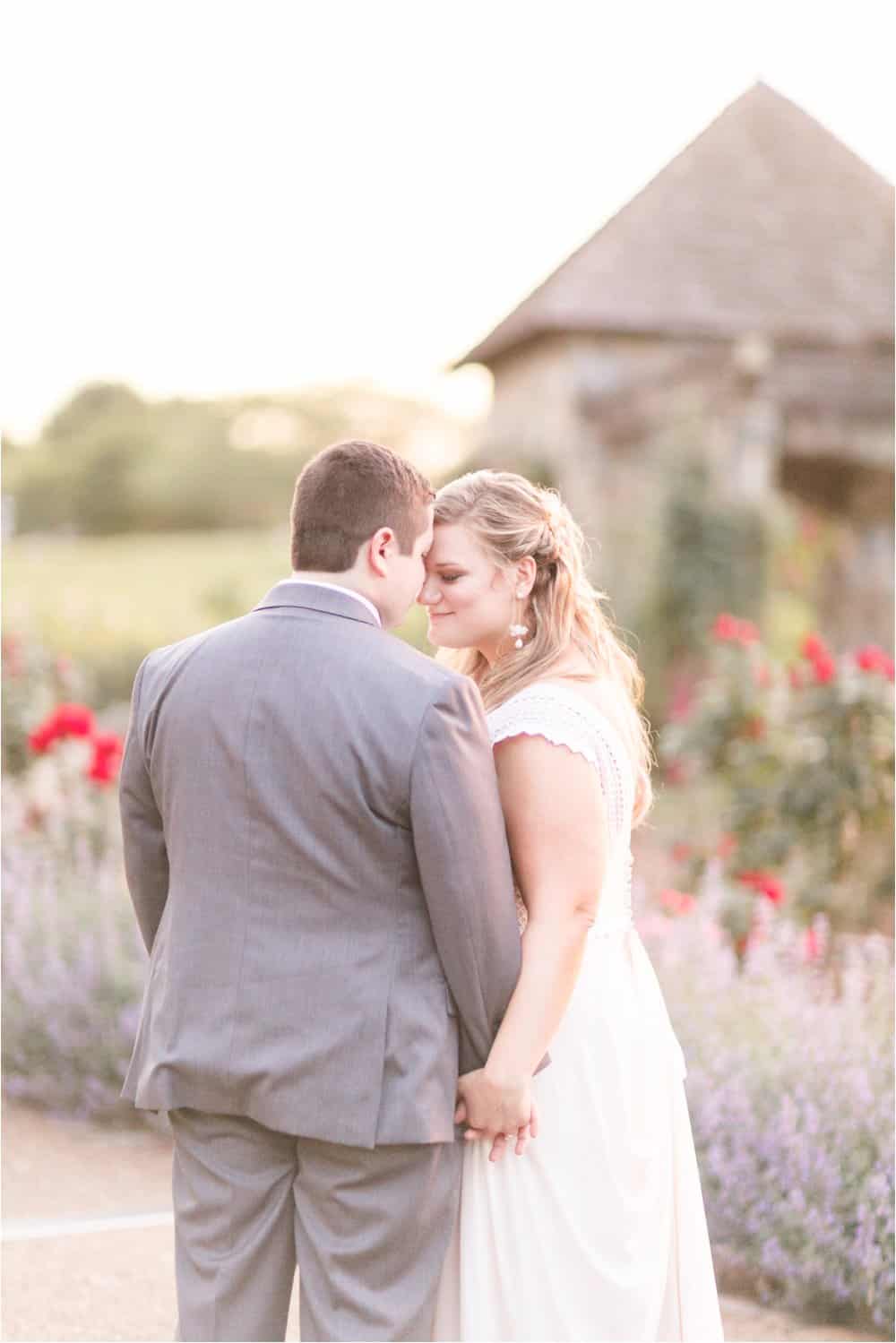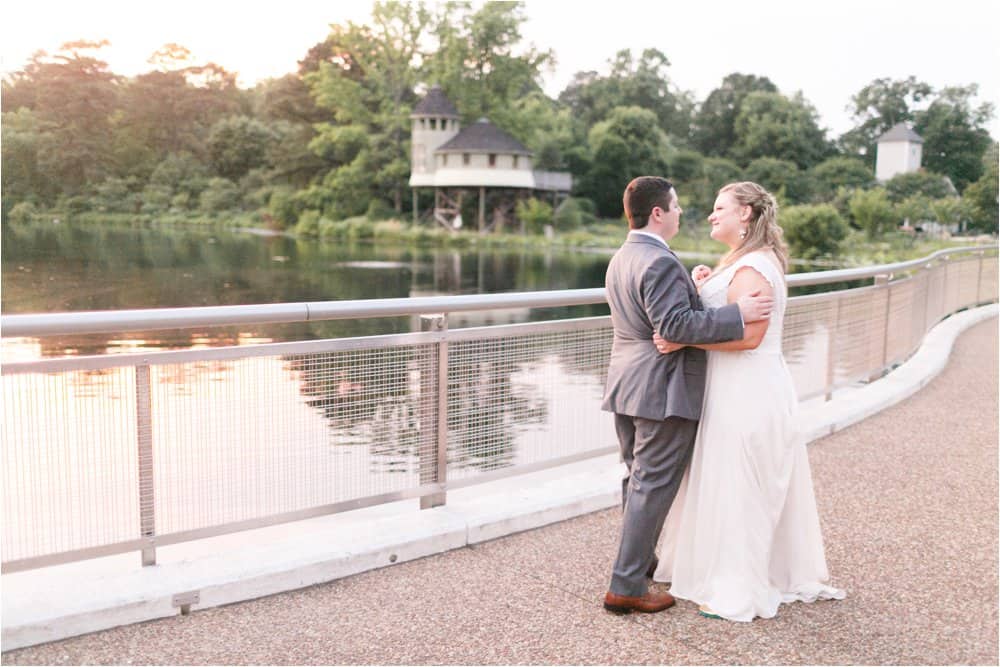 EEEE!!!! So pretty!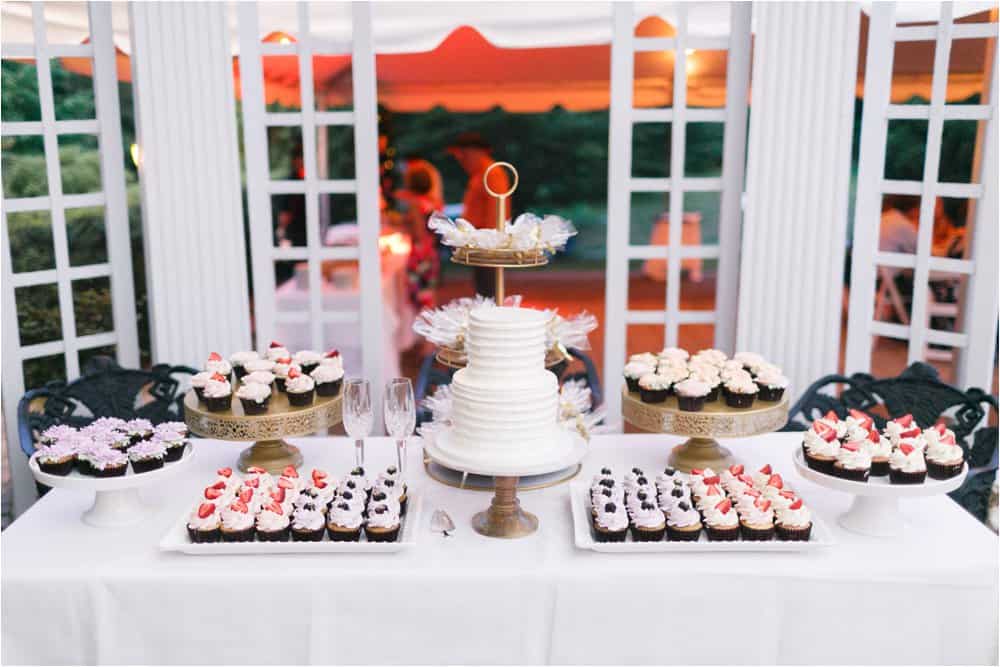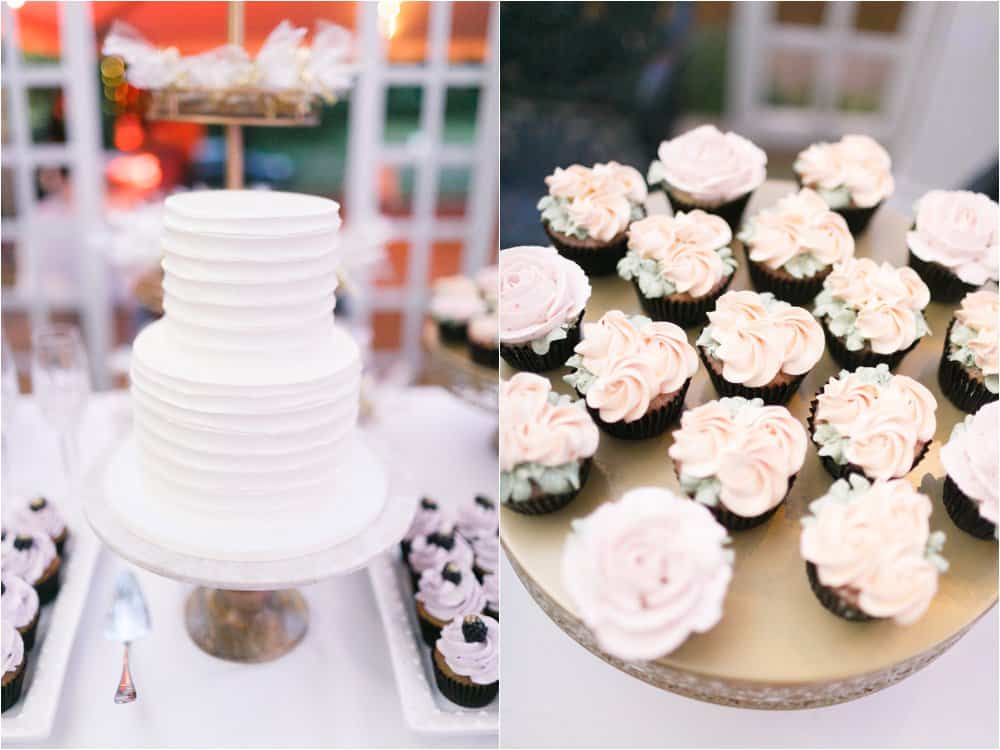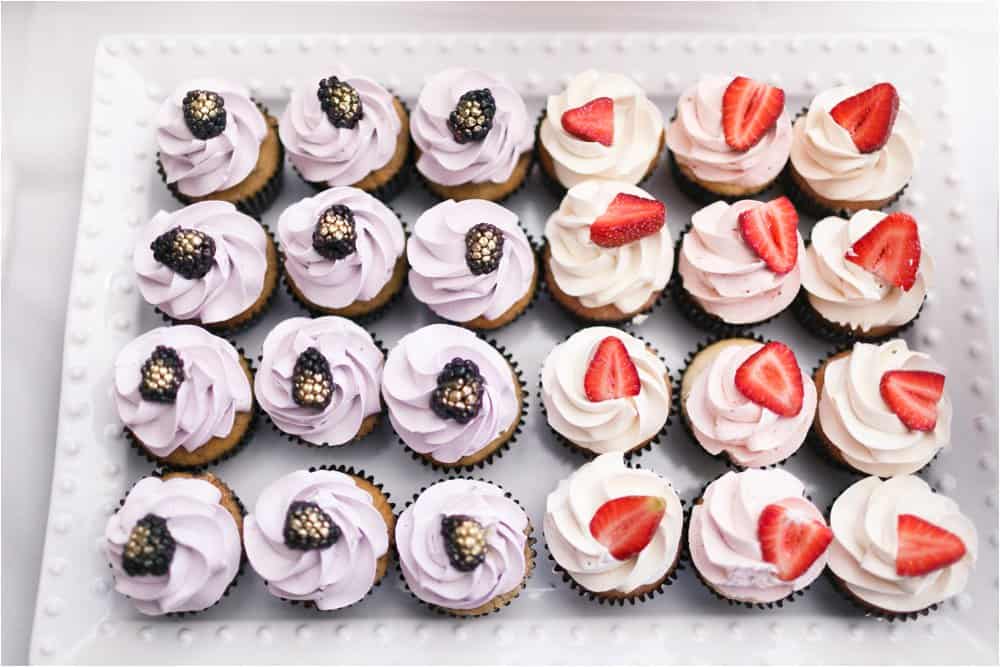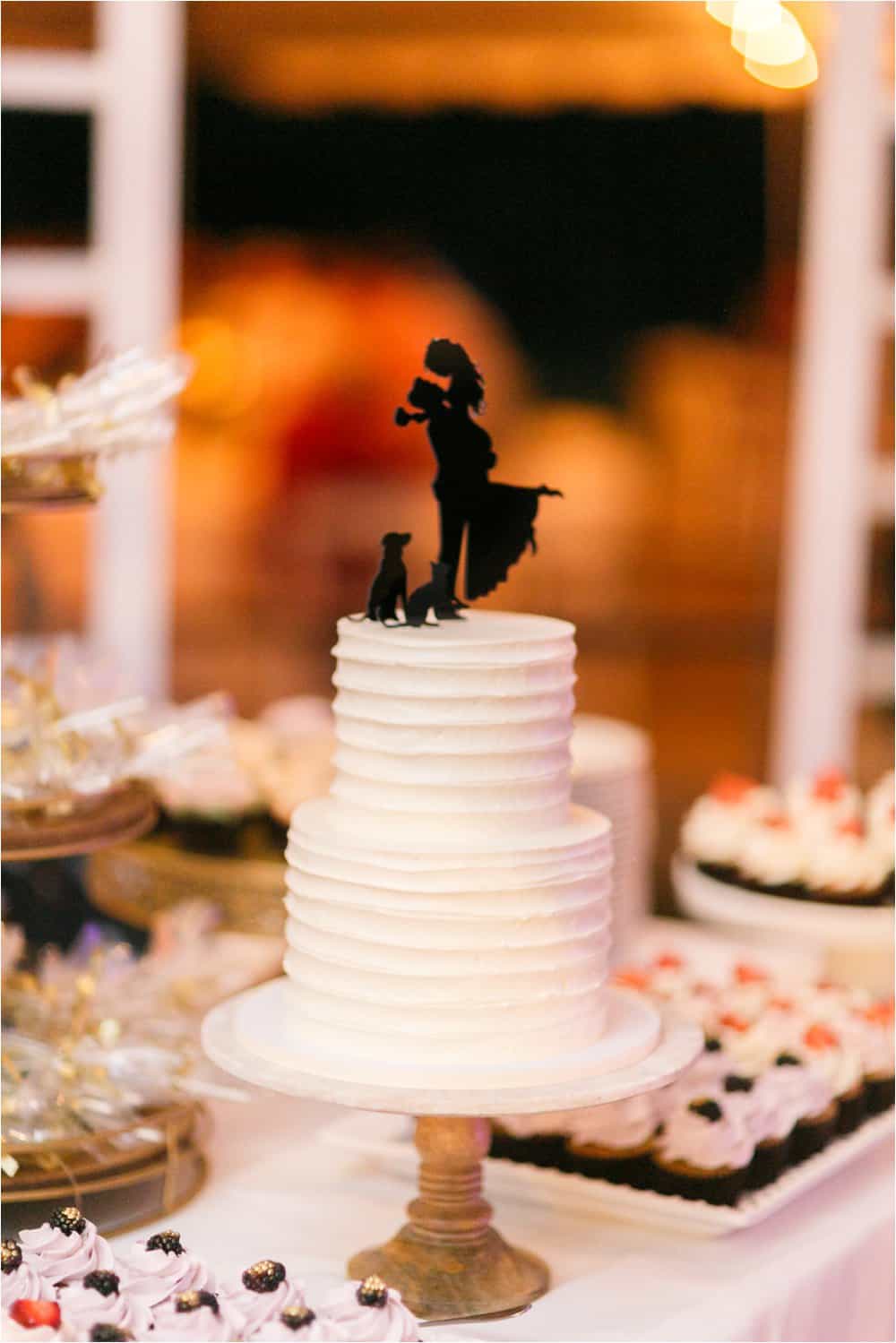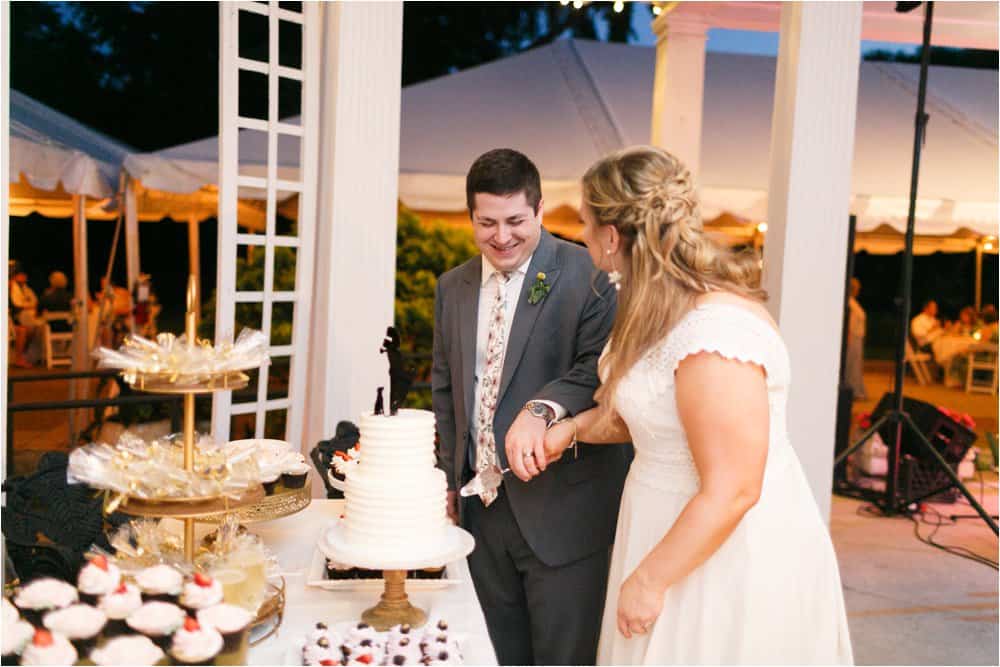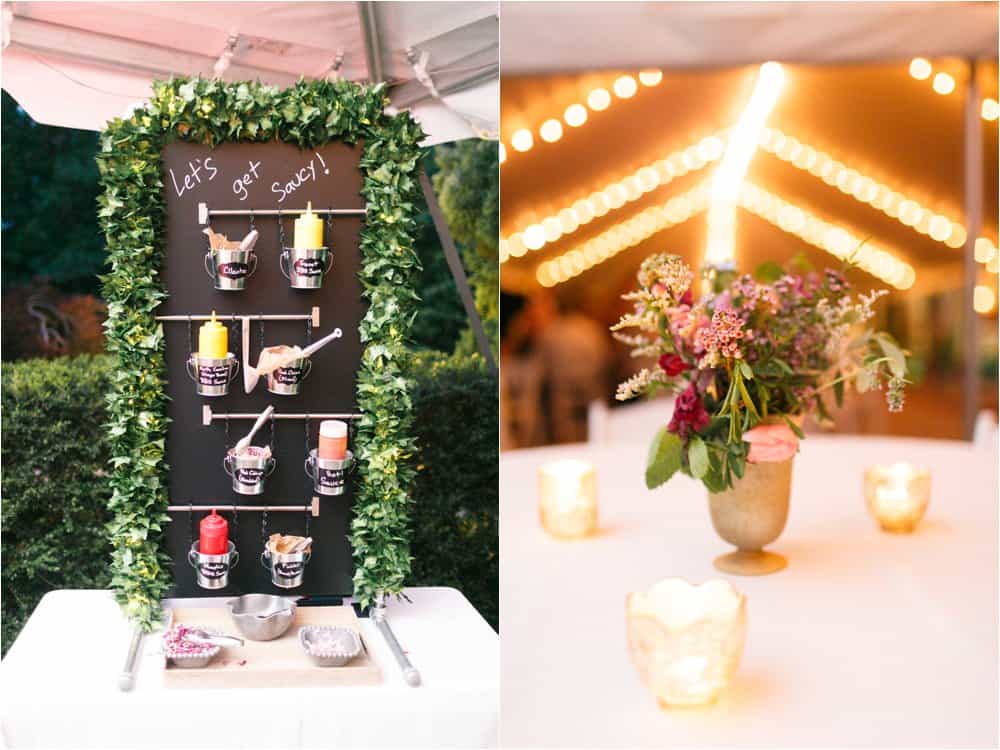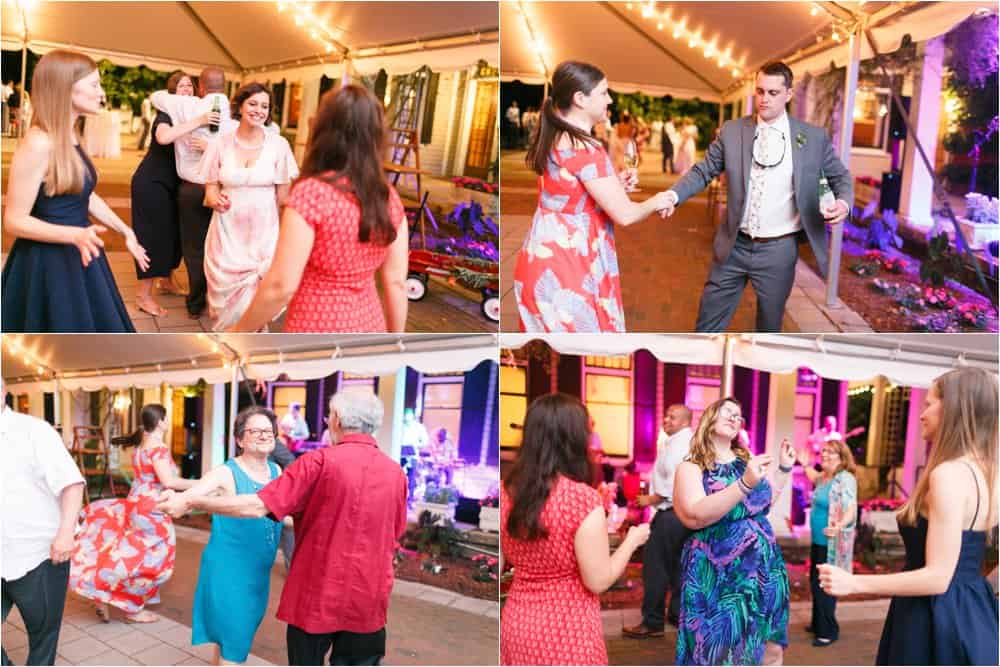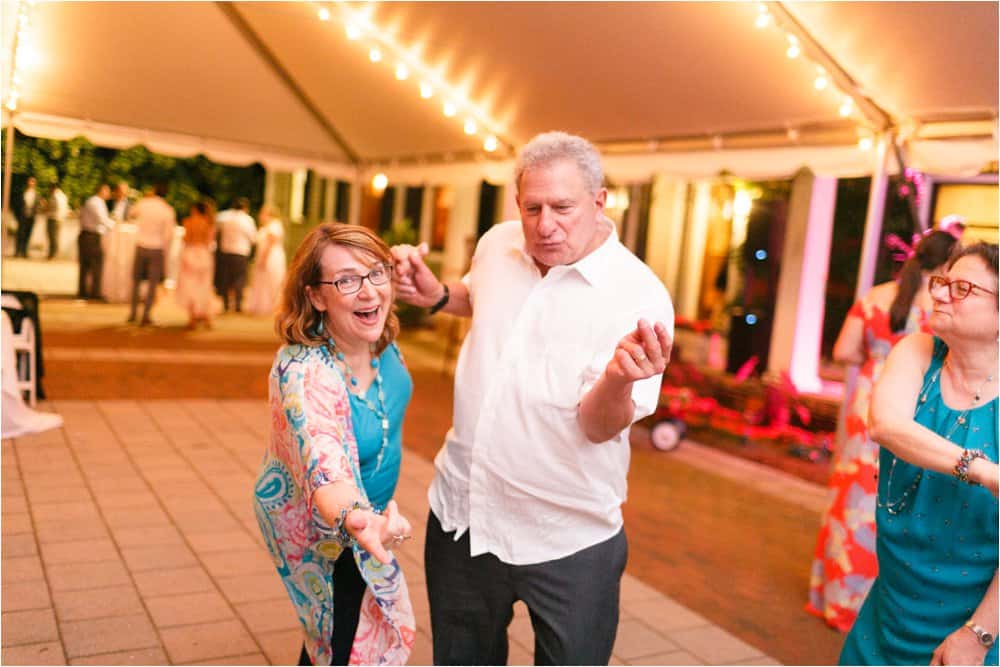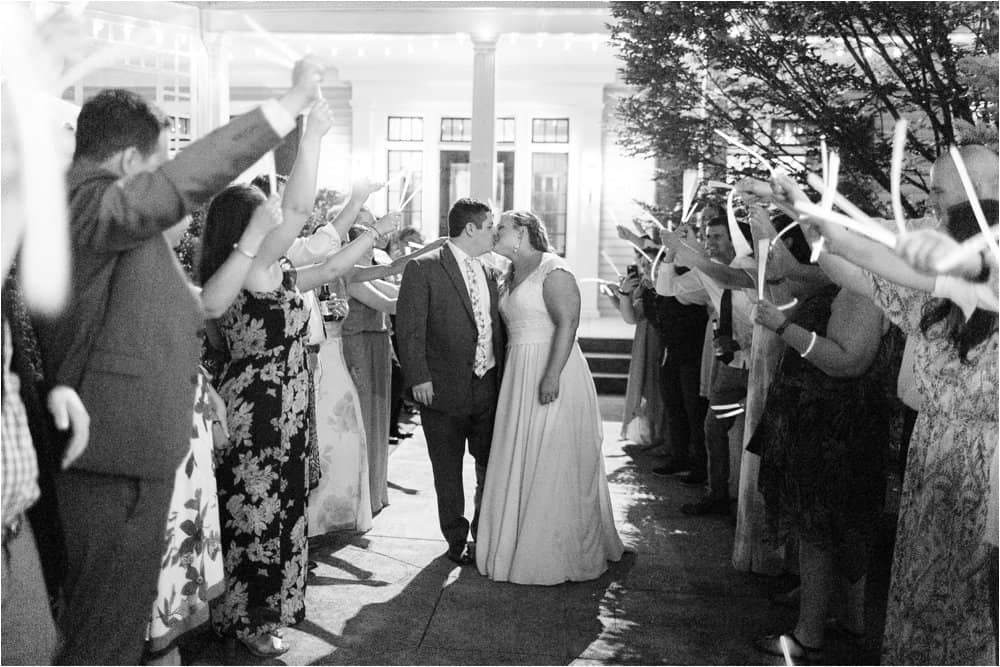 Venue: Lewis Ginter Botanical Gardens
Planning: Glint Events 
Florist: Photosynthesis 
Dress: Milk and Honey Bride by Lillian West 
Hair/Makeup: FBJ Weddings 
Band: The Blue Tips
Bridesmaids: Show Me Your Mumu
Cake/Desserts: Sweet Fix 
Catering: Lewis Ginter
Invites: Minted 
Rentals: Paisley and Jade