We did Margaret's bridal portraits at Tredegar Iron Works a few weeks ago. Thankfully I didn't have to keep these beautiful portraits of Margaret under wraps for long!
This was such a special session too! Margaret's dress is a family heirloom! Her grandmother wore it on her wedding day, then her mom, and now Margaret! Ahhh!!! So cool! And one day her sister wants to wear it too! SO AWESOME!!! I love the history behind this dress! We even incorporated her grandma's bridal portrait and her mom's bridal portrait into her session!
Margaret's dress included three different types of lace in it: her grandmother's lace in the train, her mother's in the bodice, and her lace was in the scalloped edging on the sleeves, neckline, back, and veil. She spent 15 months redesigning her dress! They even added blue monograms on the inside of her dress with the wedding dates of the three generations who have worn the dress to symbolize her "something blue." And her bridal belt was from Urban Set Bride! The perfect modern elegance! Be sure to check the blog on Wednesday for a special photo from the wedding involving all three of their portraits! So special!
I just love love LOVE doing bridal portraits! It's always so much fun to spend extra time with my brides before the wedding! Margaret's mom joined us for the session too! And because we had no rush (like on a wedding day) we were able to take our time with the photos and get creative! I have so many  favorites from our time together! 
I'll quit babbling and just let you see for yourself! 🙂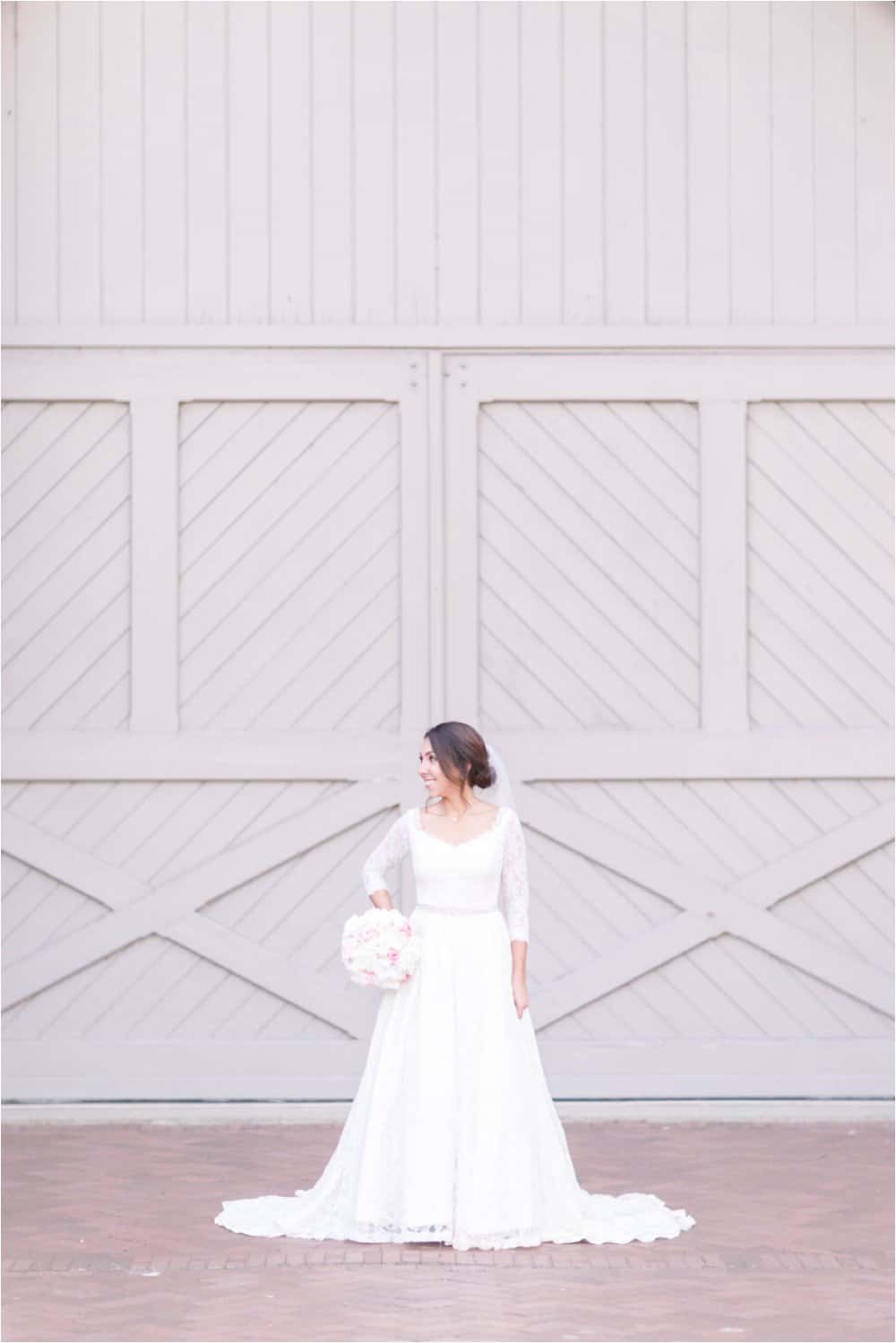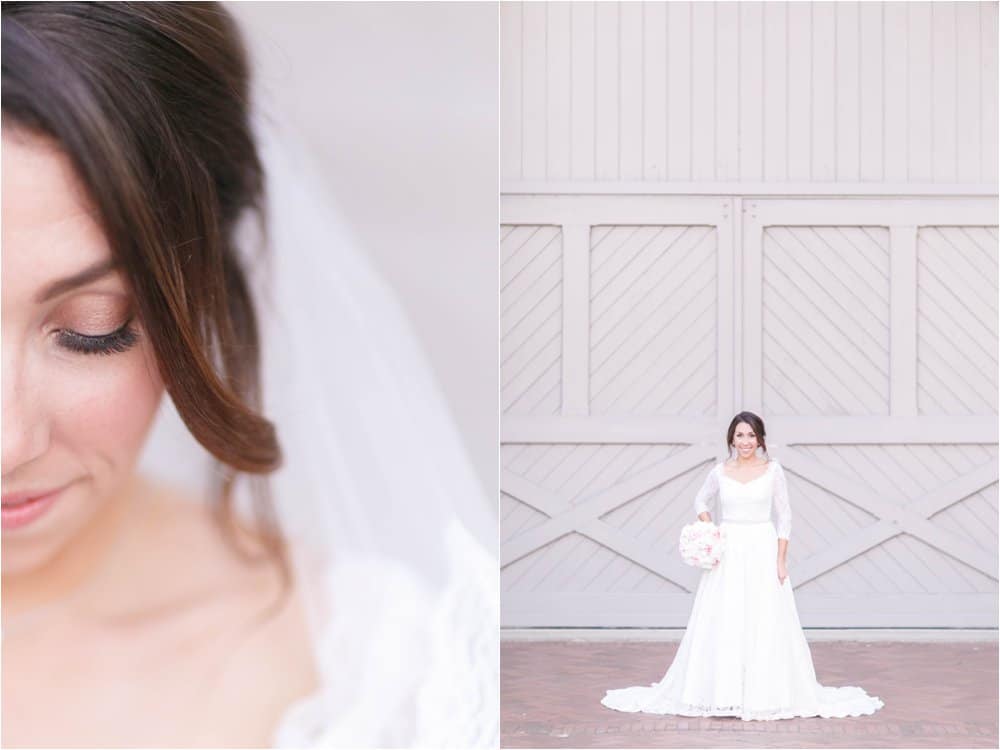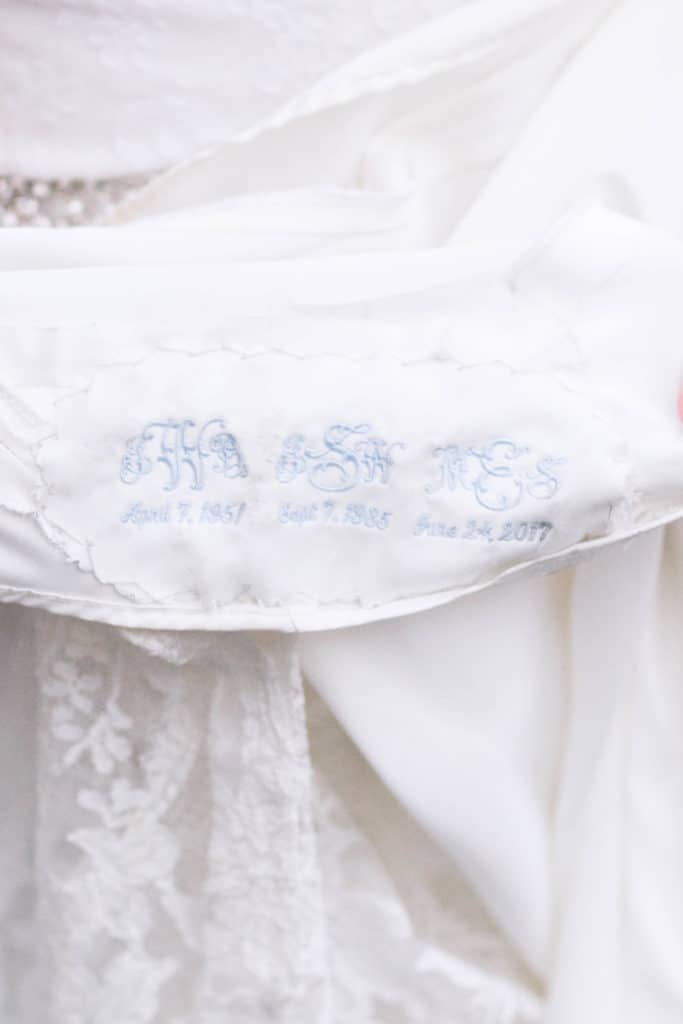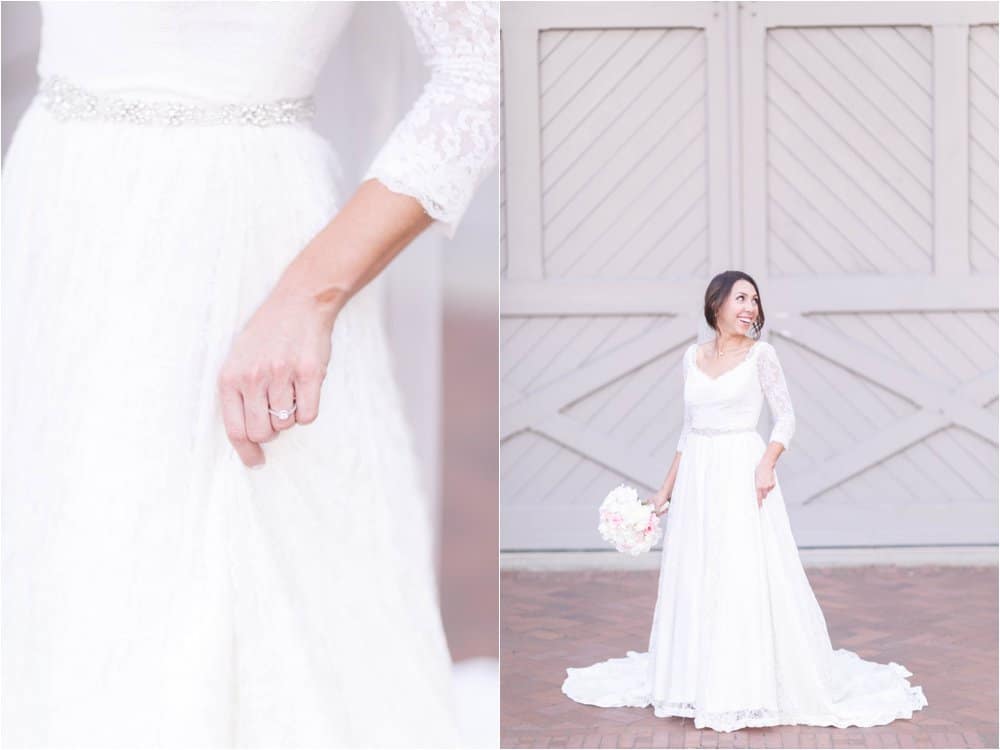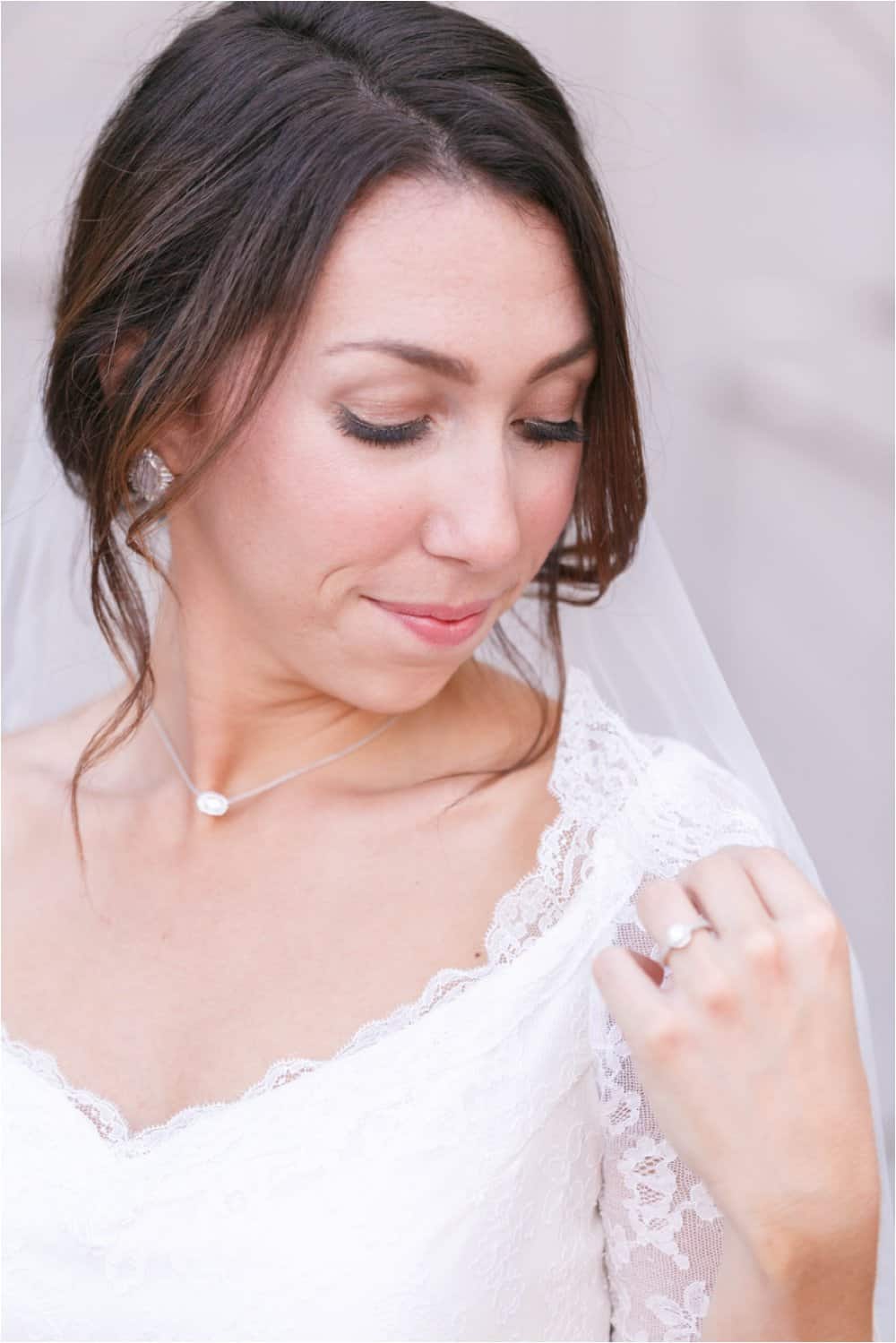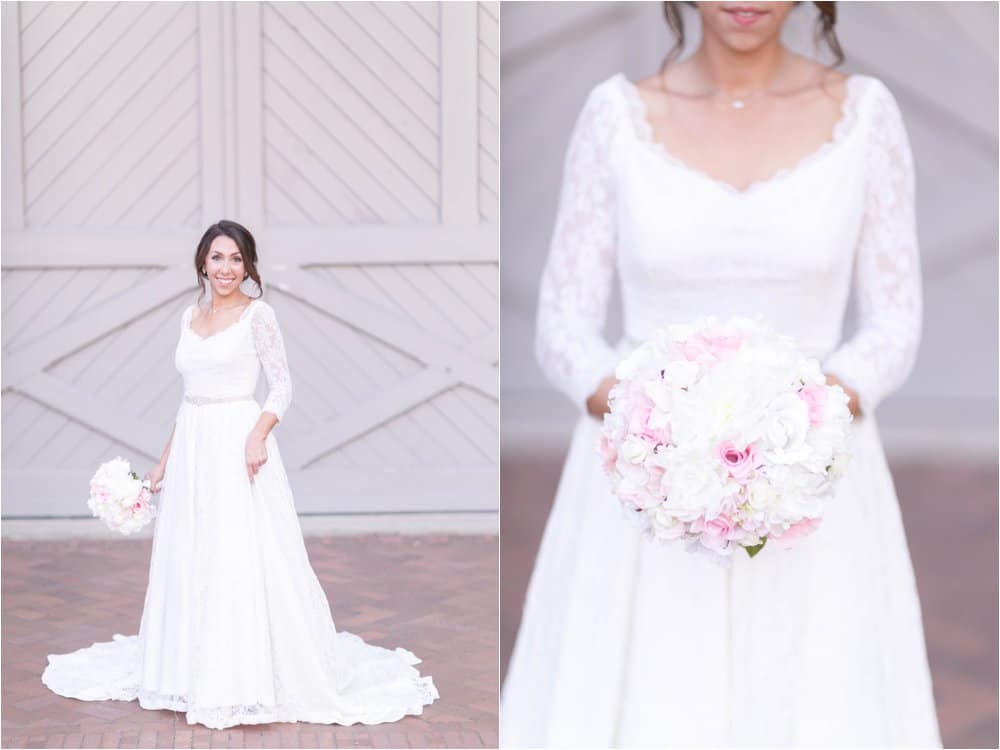 LOVEEEE!!!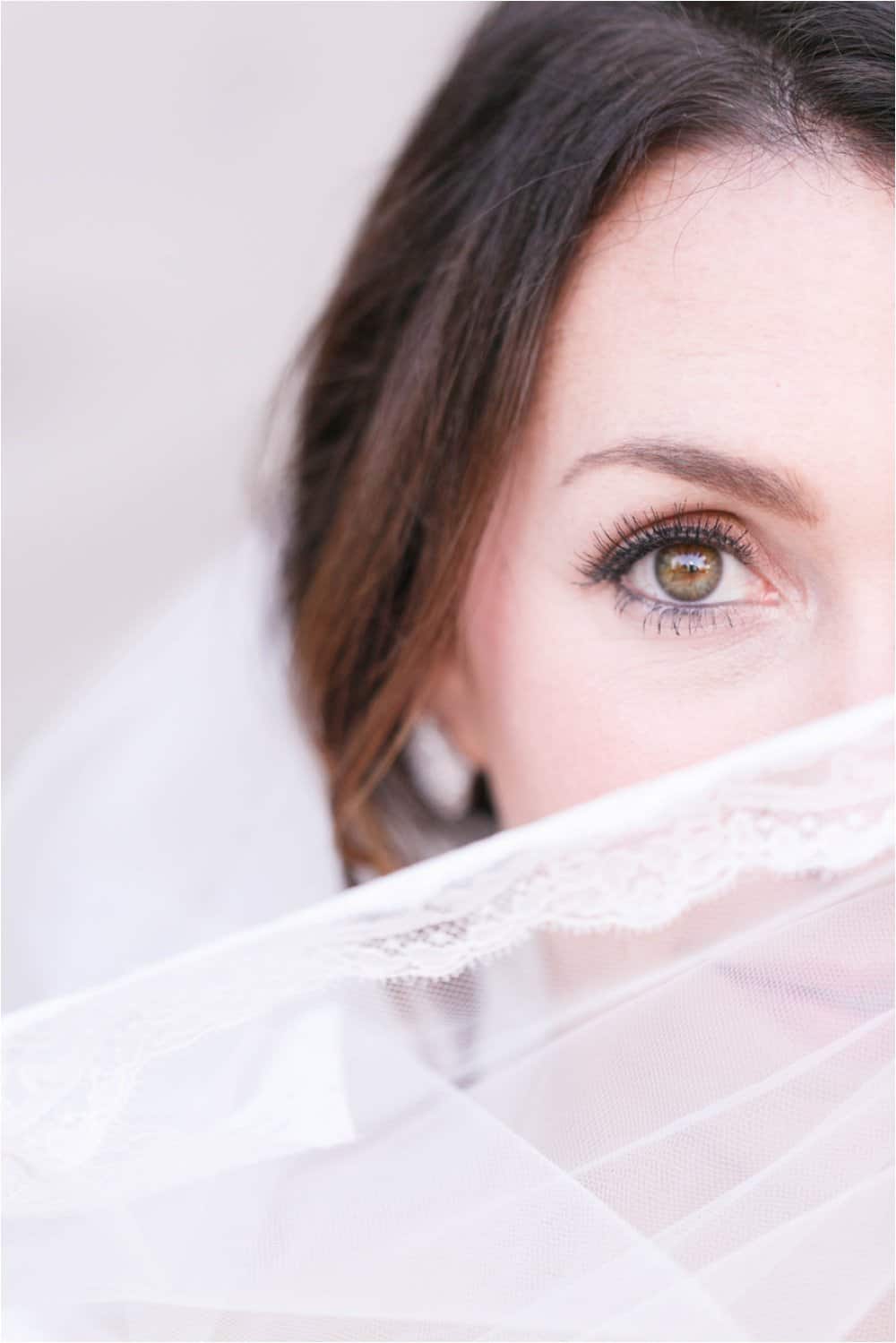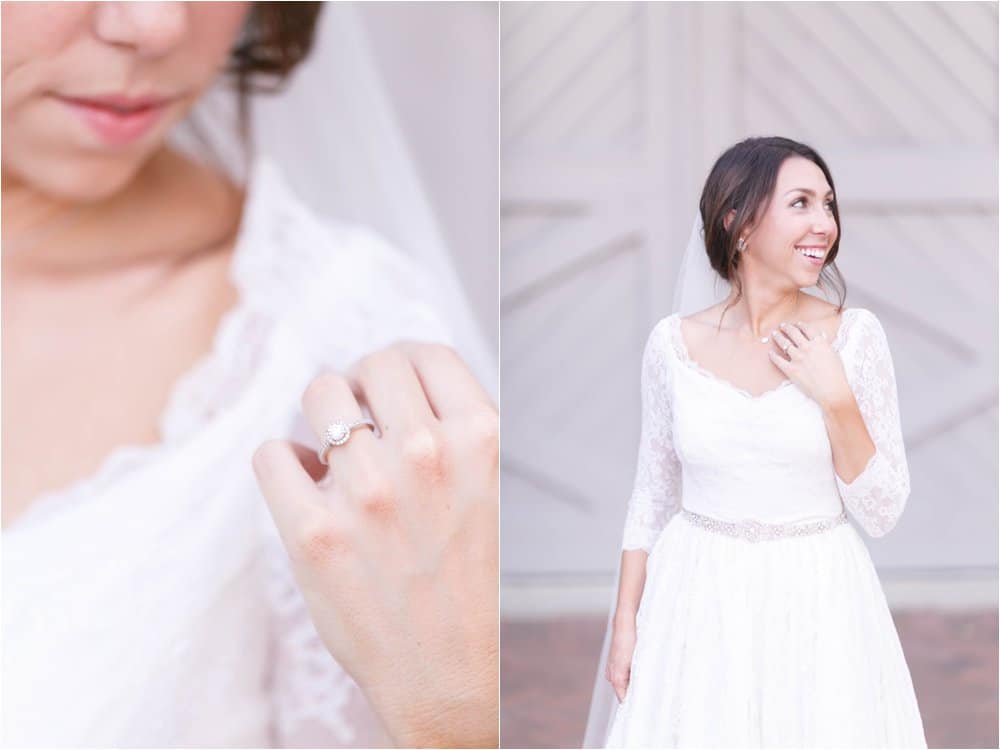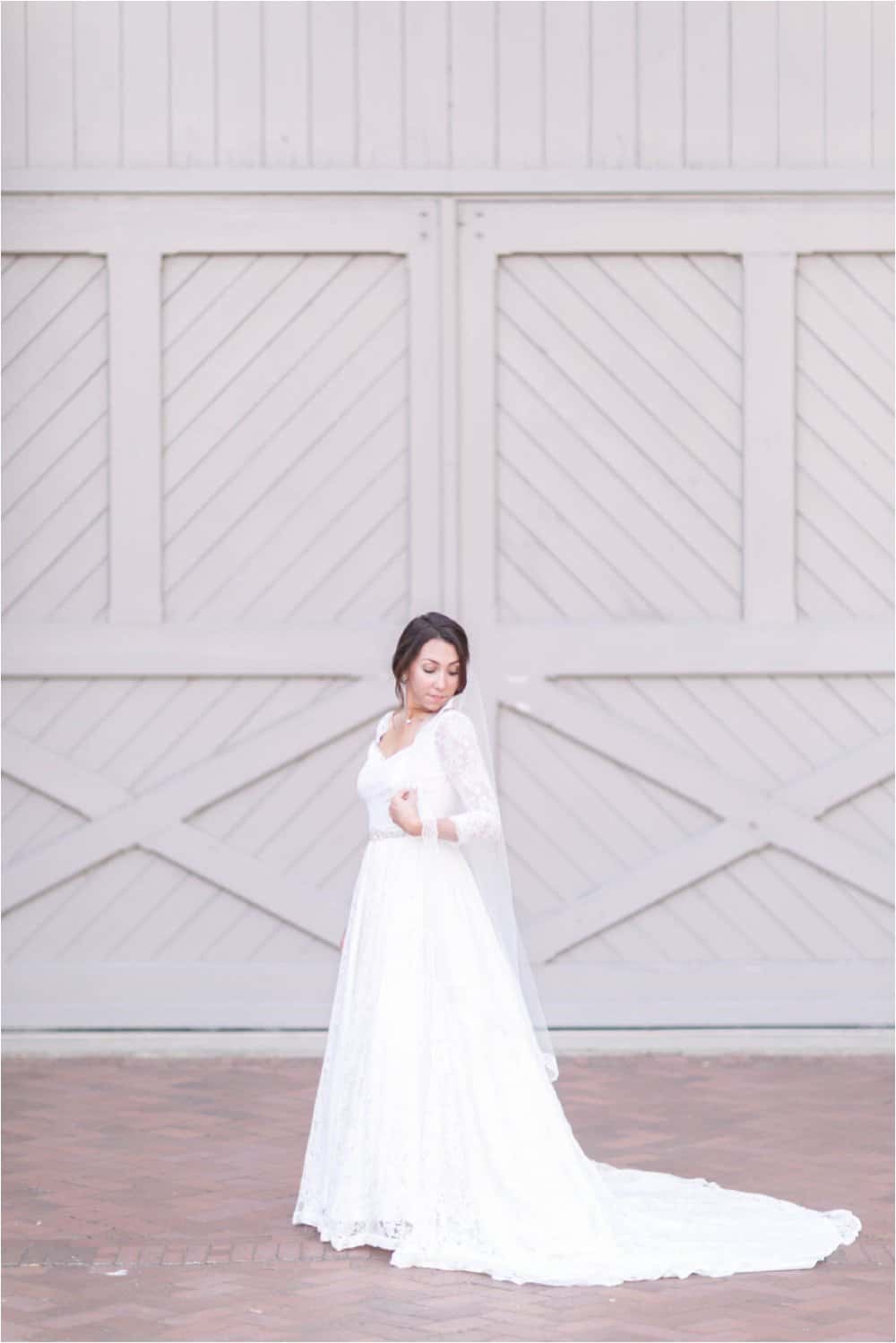 Those earrings!!! LOVEEE Kendra Scott!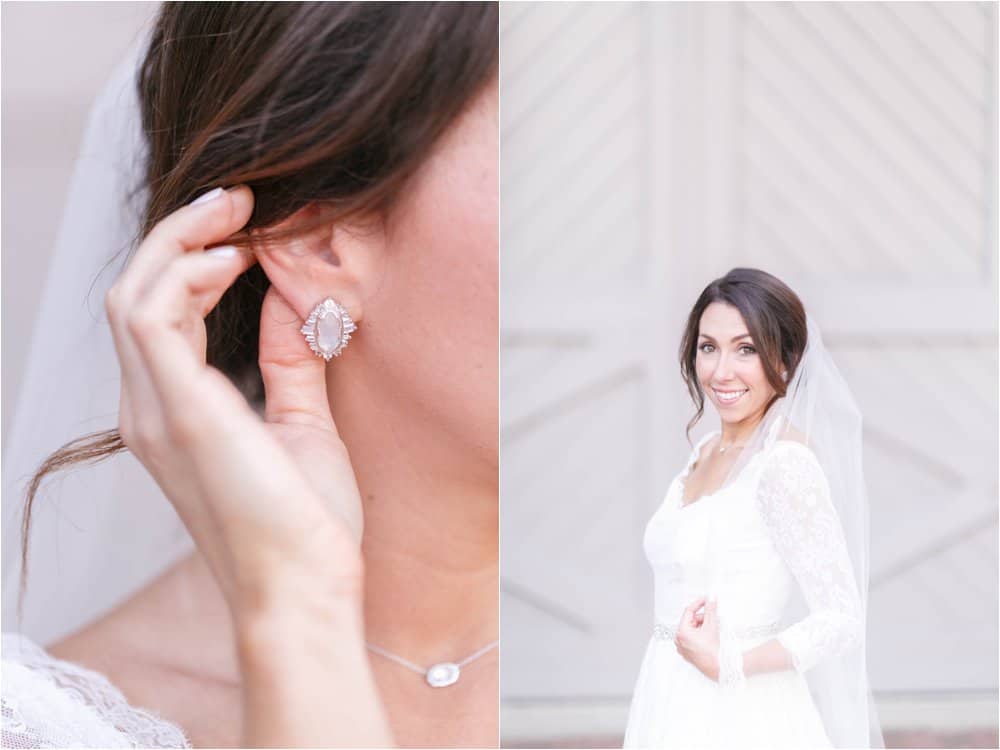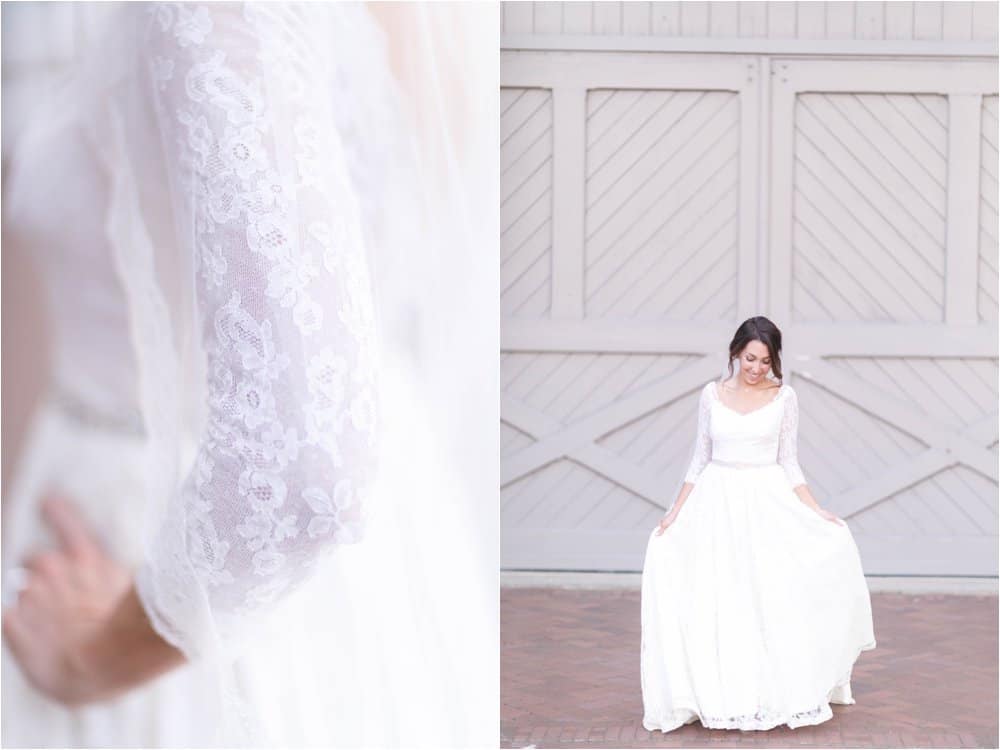 STUNNING!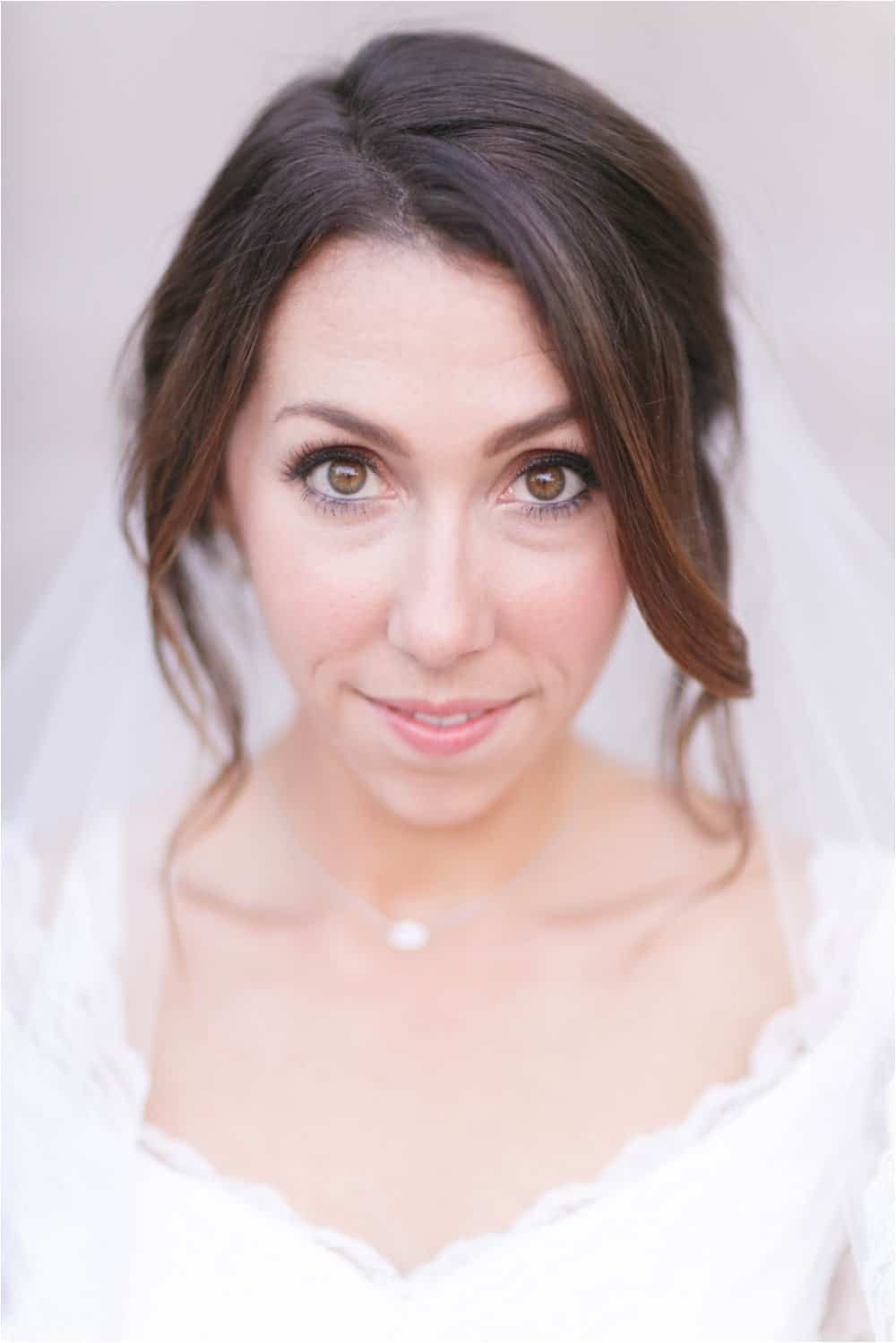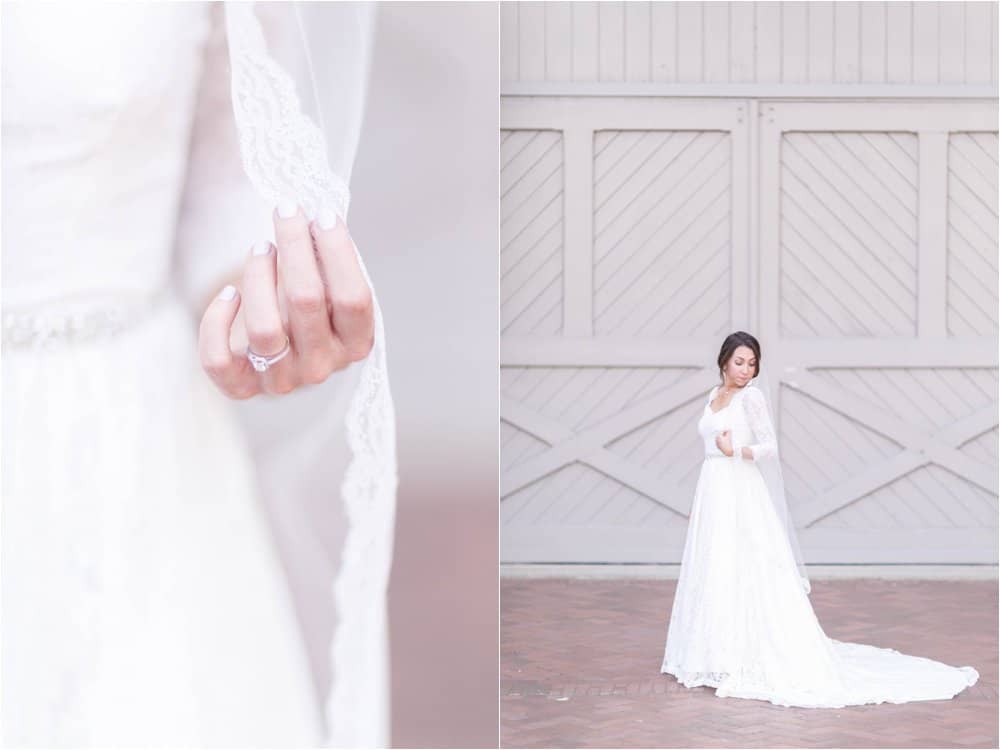 That LIGHT!!!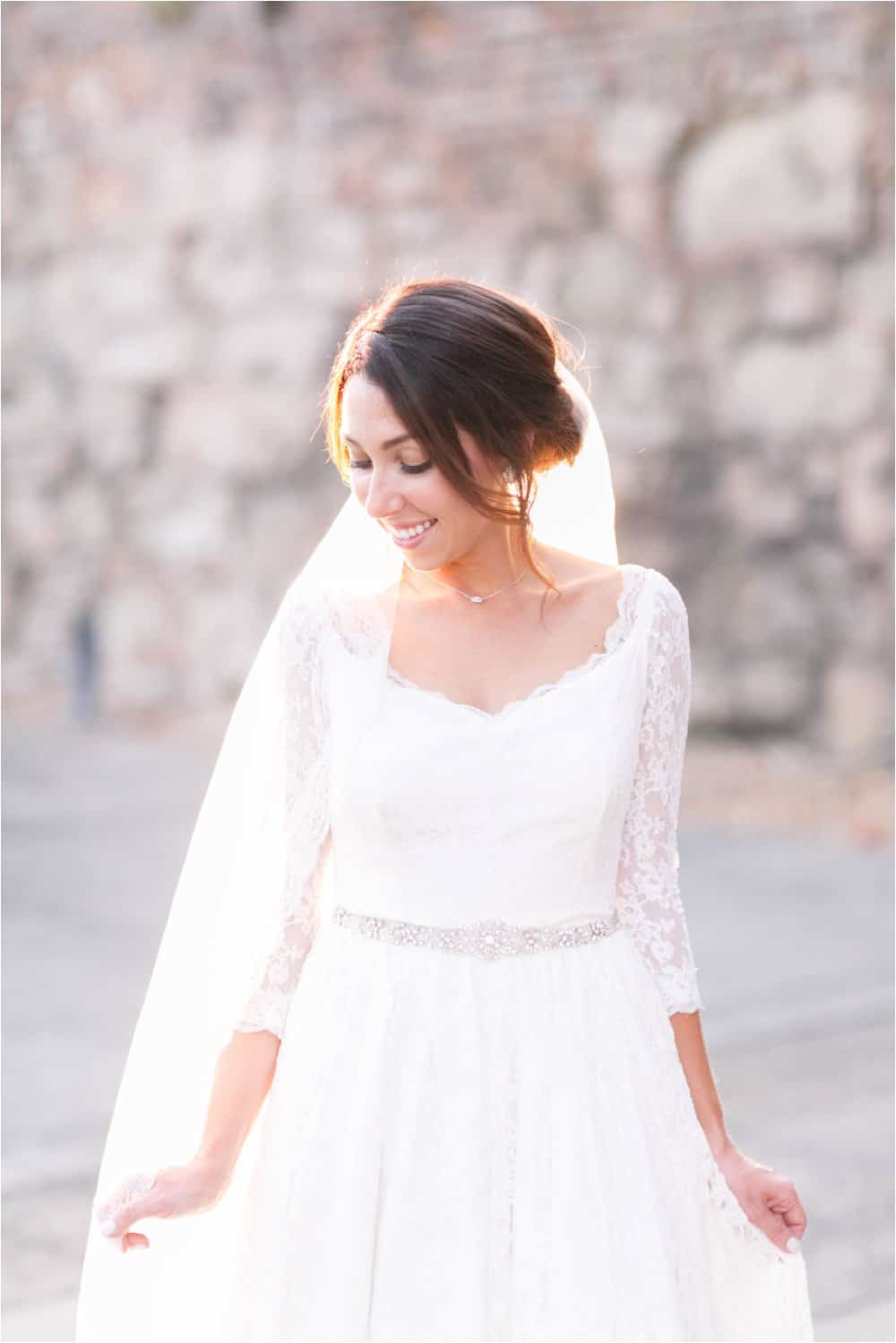 LOVEEE!!! So so so special!