Over the weekend, I finally had a little time to photograph our updated hall bathroom! There are still a few more updates we'd like to make, but this is what we've gotten finished so far! And you know I'm loving it because… well just see for yourself! 🙂
__________________________________
Here's the before picture from the Zillow website!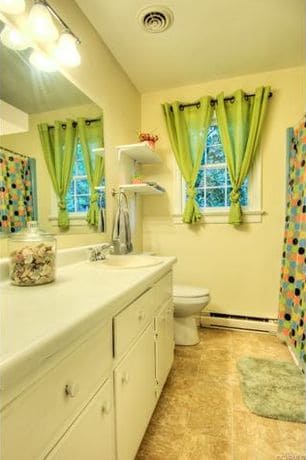 Here's the after!!! Still some progress to be made, but I love it so far! 🙂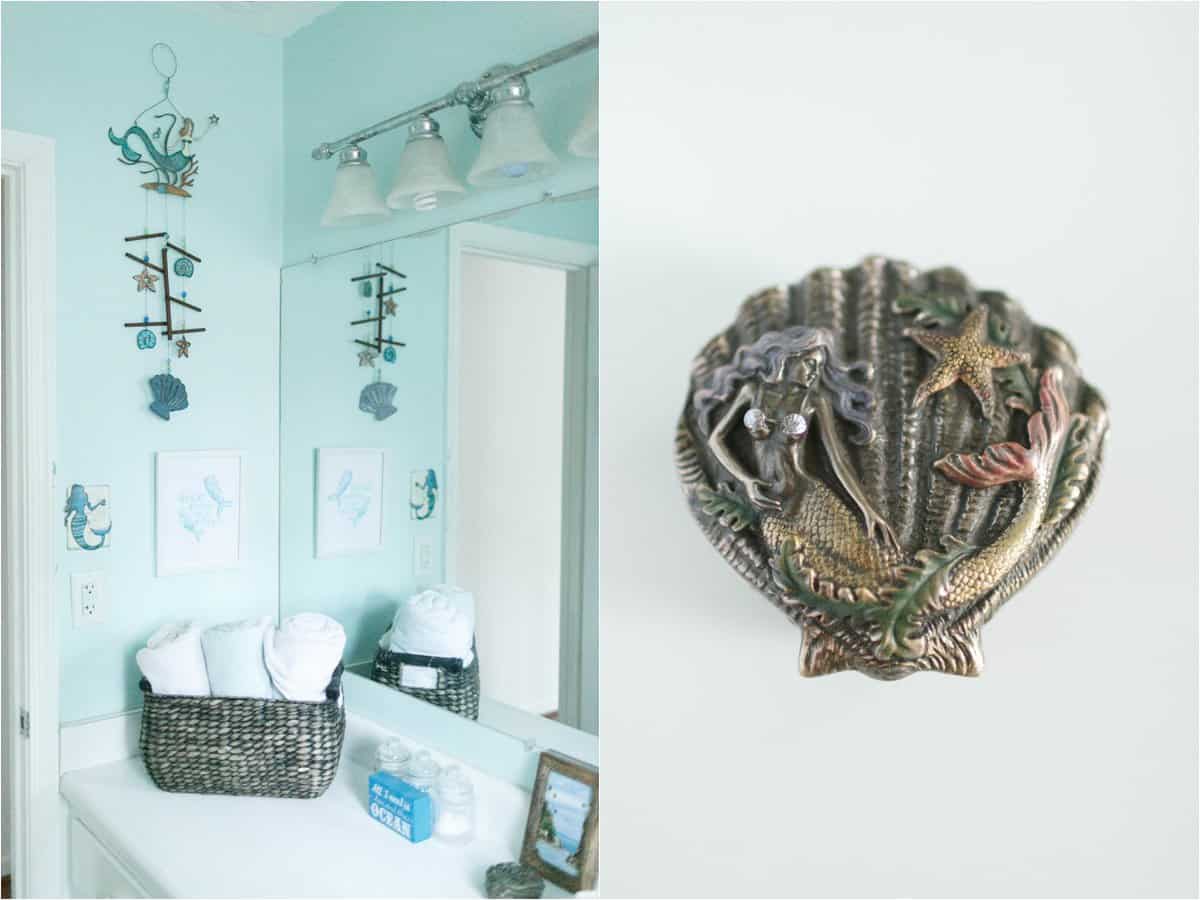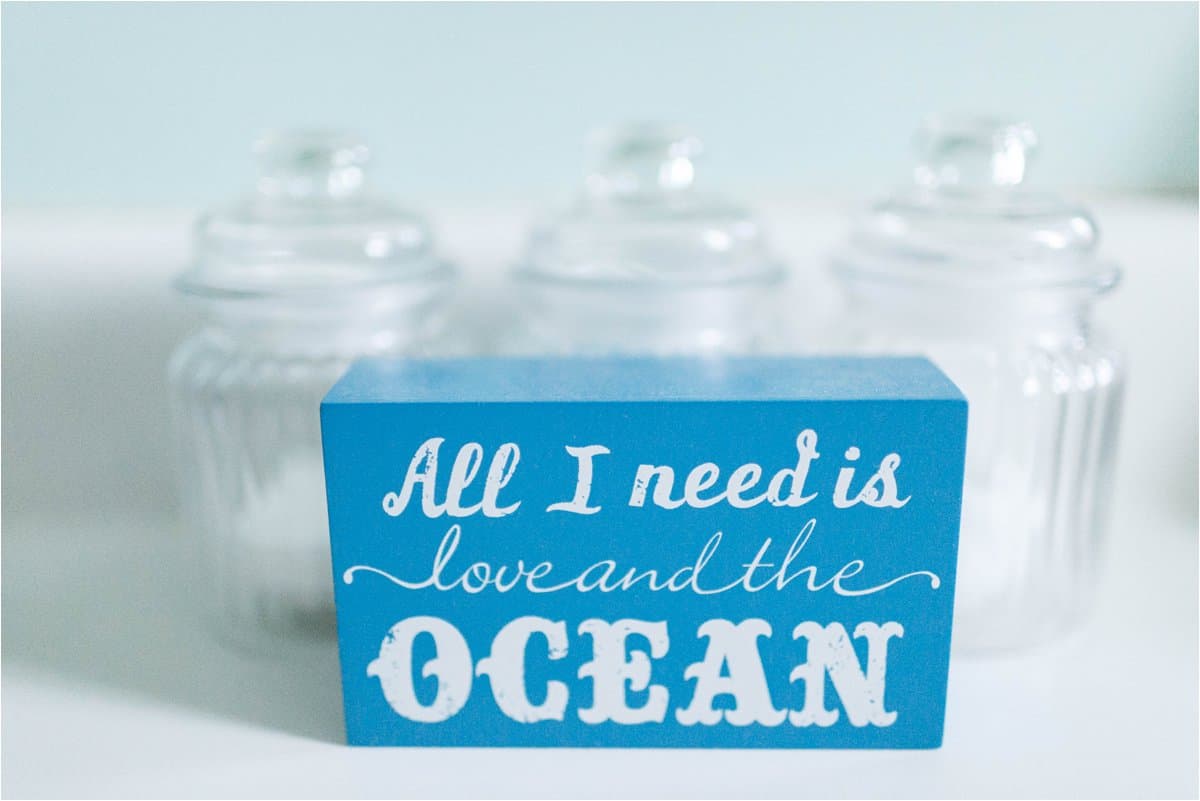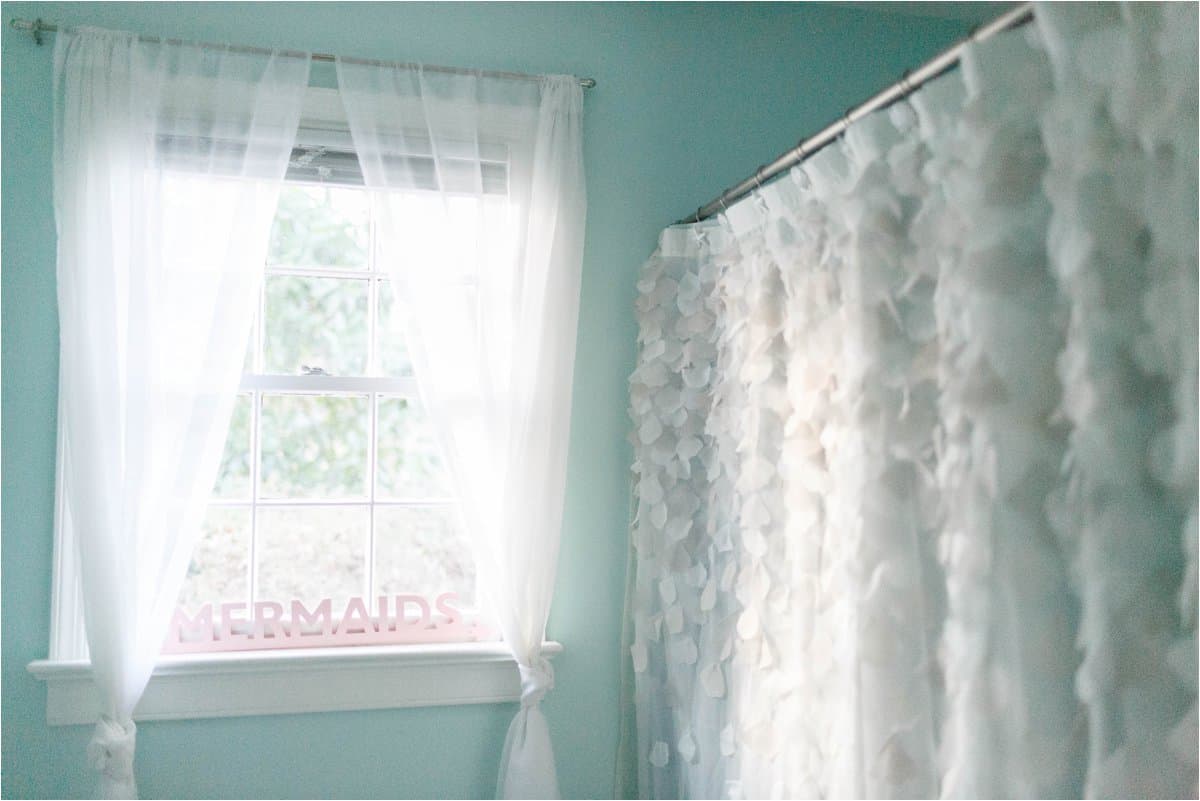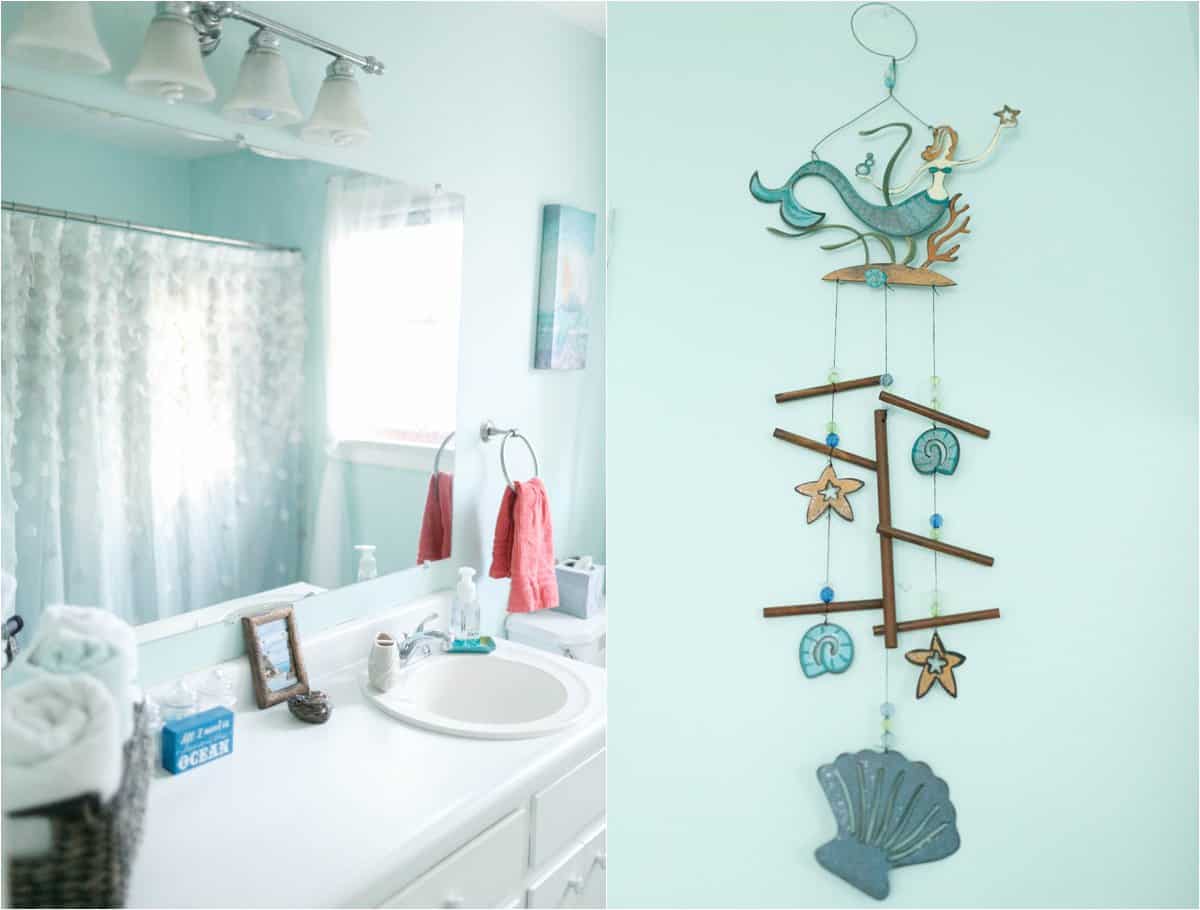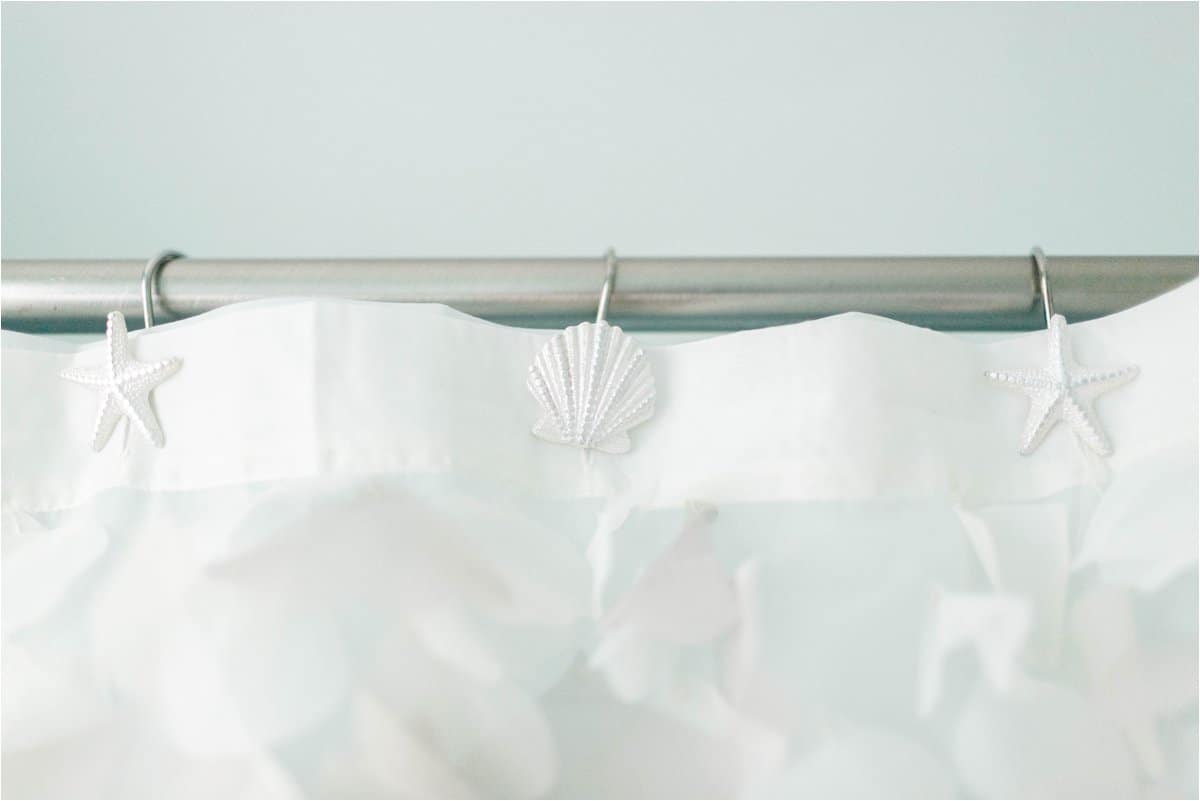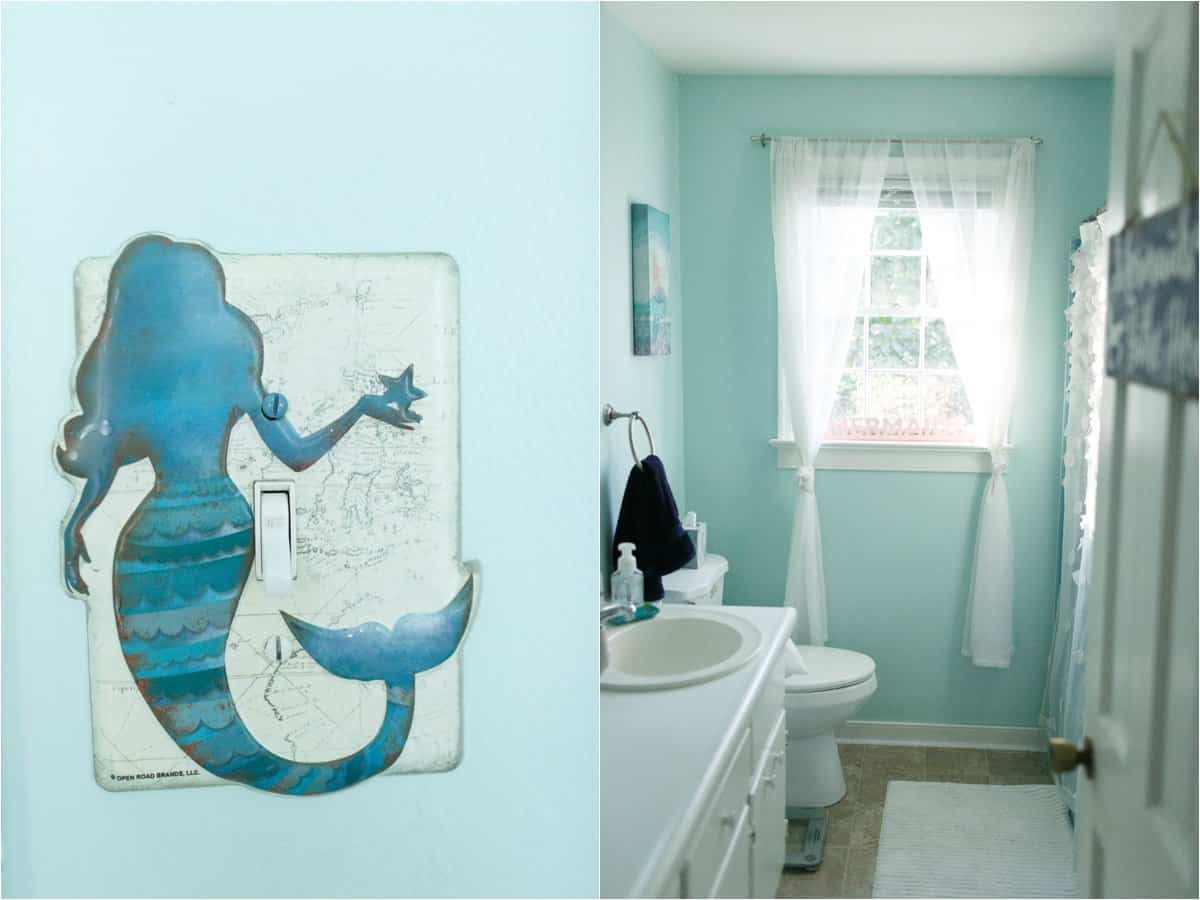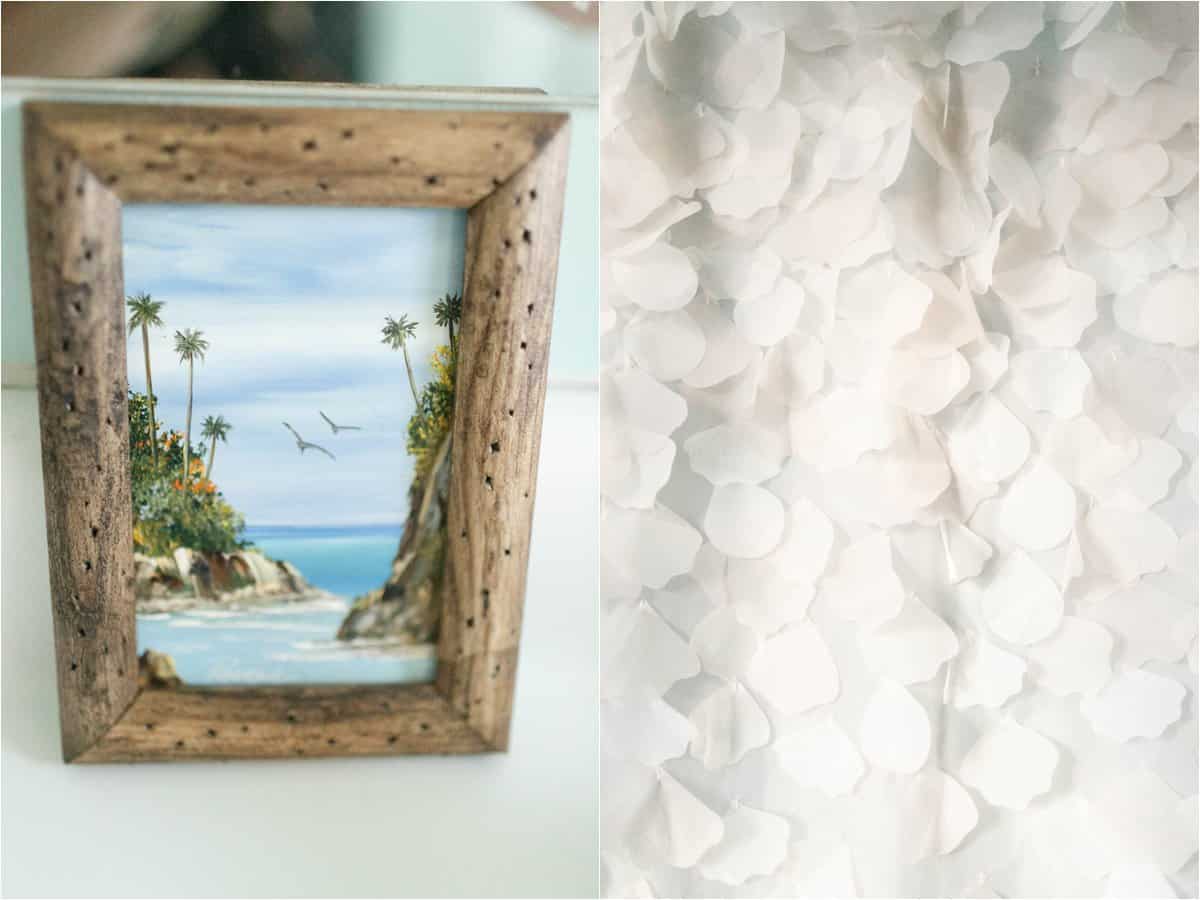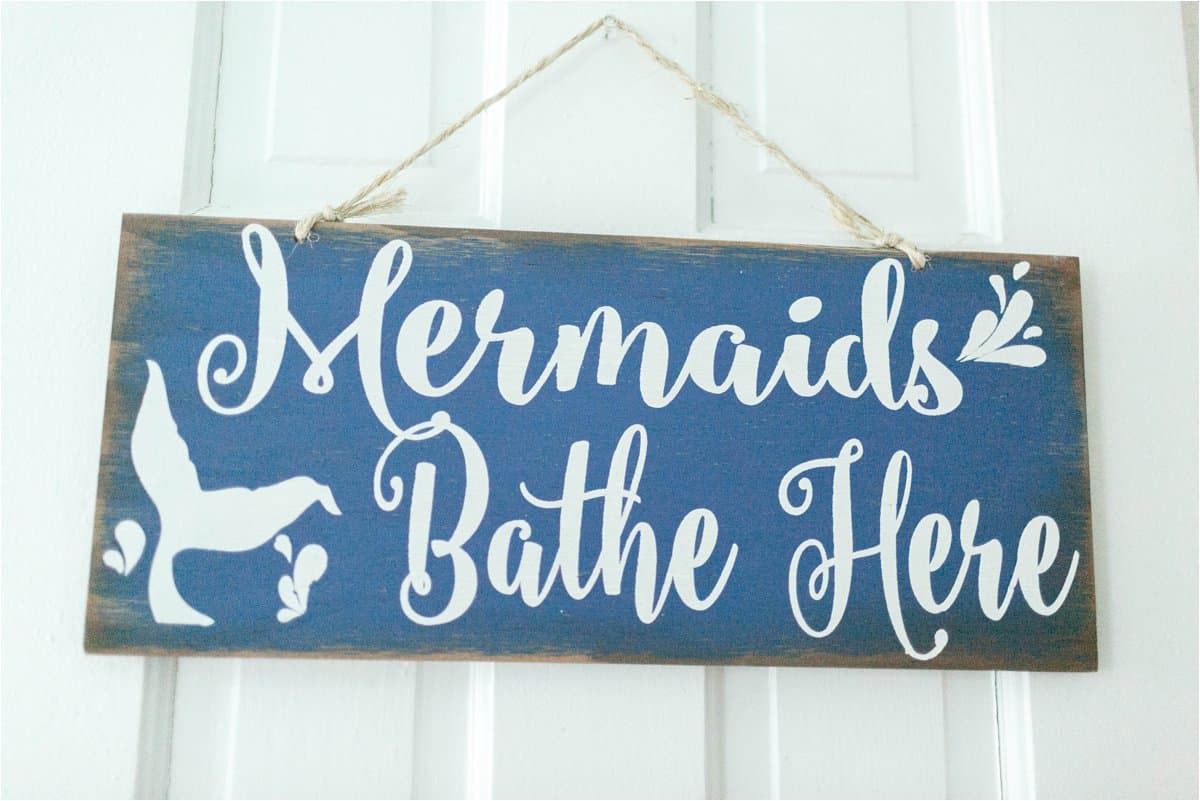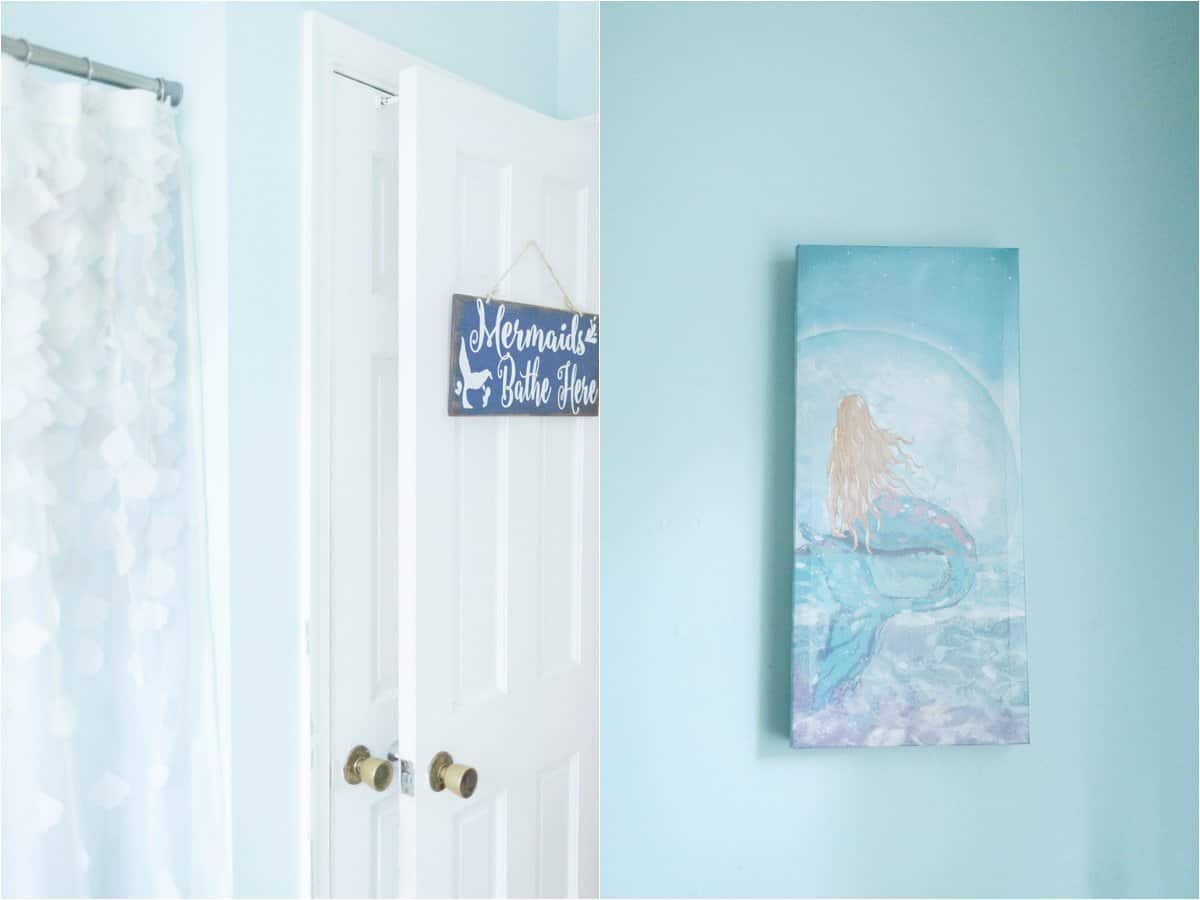 Shower Curtain and Seashell Hangers
Basket, Light Switch Plate, & Mermaid Canvas
If you liked this post, you can view our past fixer upper posts HERE!!!