I guess before I talk about what a staged exit is, I should go over what an exit is. For those of you who might not be familiar with it, an exit is a fun send off to the bride and groom at the end of their wedding reception. Often times, it's done in the form of sparklers, bubbles, flower petals, etc. These send offs are usually done at the end of a long night of celebration. 
Do you know when most of these receptions end? Typically 10PM or later. Also, this is usually after a fun night of drinking and dancing. I don't know about y'all, but as a photographer AND a bride, running through a tunnel of fire and smoke does not sound 100% safe. Add guests who have been drinking or could be tired to the mix and you could have a potential disaster on your hands.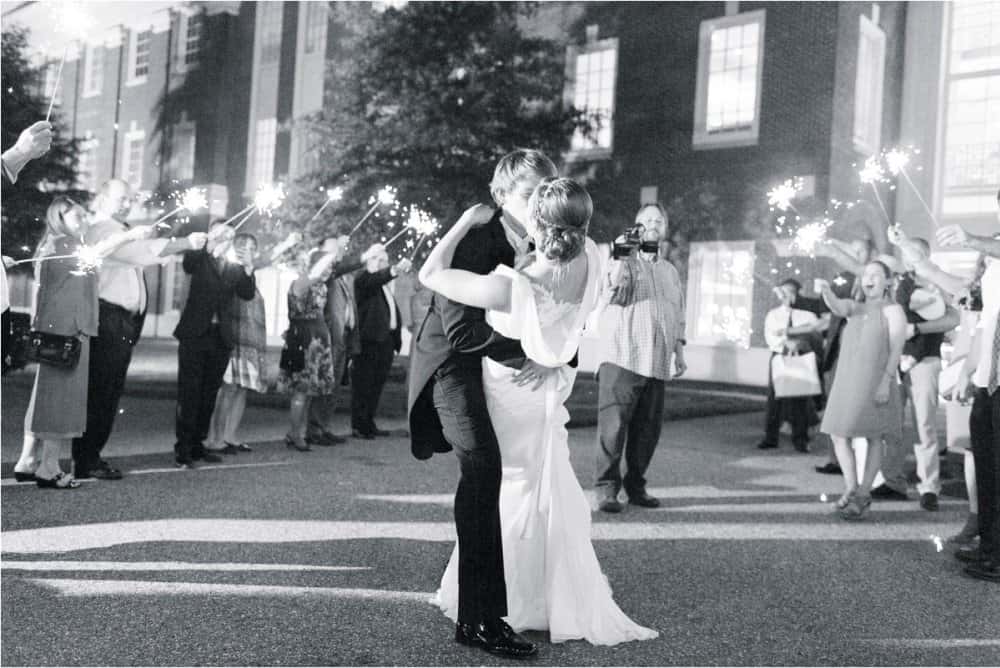 Introducing: THE STAGED EXIT! Ta-da!!!
Having been in this situation multiple times before, Justin and I opted for a staged reception exit. We knew we wanted a sparkler send-off and we also wanted to make sure we weren't caught on fire haha. Alcohol and pyrotechnics do not mix well. 
A staged exit still happens during the reception, just not at the very end. It usually involves fewer people too(example: bridal party and family). For our staged exit, we snuck out after the cake cutting and toasts. We stole our bridal party as well and were gone for maybe 10 minutes max! It was wonderful! And we still got a fun send-off photo to document the end of our wedding! We got the best of both worlds.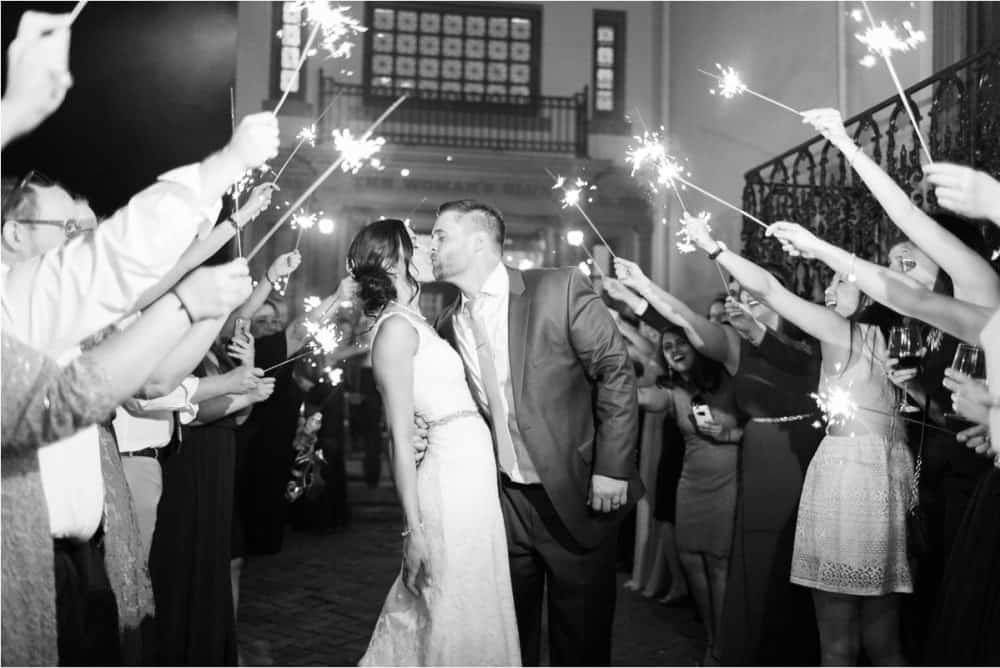 Then our amazing photographers and videographers were able to leave and we could dance the night away with out guests! We had worked out our time to have them be there earlier in the day to allow better photo/video opportunities. Since they arrived earlier, they needed to leave sooner. Because we did a staged exit earlier in the night, we were able to have pictures of everything that was important to us. We still got dancing photos, just not a million of them. Besides, to us, there's only so many dancing photos you can have of people! 🙂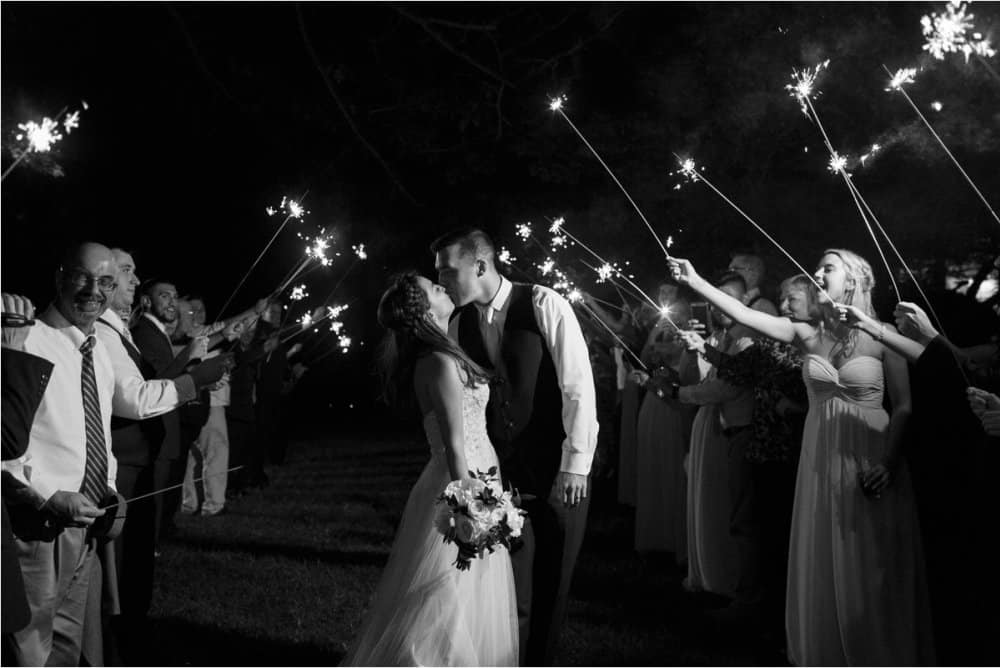 So to recap, I've broken it down to 3 reasons why staged exits are awesome! 
3 Reasons to Do a Staged Exit
– Safety: If you're doing a sparkler exit, this is a major reason. Seriously, getting caught on fire would not be a fun way to spend your wedding night. I've witnessed multiple guests at weddings who definitely shouldn't have been handling a fire-y object and have been too-close-for comfort to sparklers. And I'm just a by-stander. Being the bride, you're the main attraction and sometimes people want to get all up in your grill. With a sparkler. Wedding dress + fire = bad combination. Jussayin'  
–Save Money:  Having fewer people do an exit = fewer sparklers, bubbles, confetti, etc. If you're on a tighter budget for your wedding, every penny counts! This is a great way to cut corners! OR, if money is not a concern, you can still do a full send-off at the end! Just be warned! 😉 
– Photo/video lee-way: Because we did a staged exit, we were able to have photos/video done during our getting ready time and of our details! That provided us with fun memories captured to relive over and over! I'll always get to look back at those captured moments of me getting into my dress and my special details that tied our day together. I'll always get to have a peek into those moments of Justin getting ready. I'll even get to relive that moment I was FaceTiming my best friend, Anna, because she was in Georgia with her newborn. Those moments are priceless to me. If we would have waited until the end of the reception to do our exit, we  wouldn't have had those earlier moments captured. 
Here's a photo from our wedding exit! 🙂