I LOVE movies and am a huge movie buff! I used to go see movies in the theater all.the.time. Sometimes I'd have a double feature too! haha. I just loved movies that much! With more things on my plate these days and ballin' on a budget (movie tickets are outrageous!!!), I don't get to indulge that much!
I did recently see Guardians of the Galaxy 2 (baby Groot = all the cute emojis ever!) and Fate of the 8 (Fast and the Furious fan for life!). It was so much fun and like a mini vacation! haha. It's so fun to just escape the world for a few hours and dive into another life! These other movies are also on my list! Each of them looks awesome in their own way and I hope I get to experience them all! 🙂 
I'm excited to say we are going to see the new Pirates of the Caribbean movie tonight!!! EEEE!!! I LOVEEEEE these movies! I saw the first one in theaters by accident! The 2nd Fast and the Furious movie was sold out and we saw this as our backup. SO glad we did! Johnny Depp as Captain Jack Sparrow is absolutely wonderful! I'm so excited to see this final installment! 
In honor of the new movie, here's a throwback to my senior pictures (before there were fun senior pics! hahaha). You might say I was a little obsessed with pirates haha.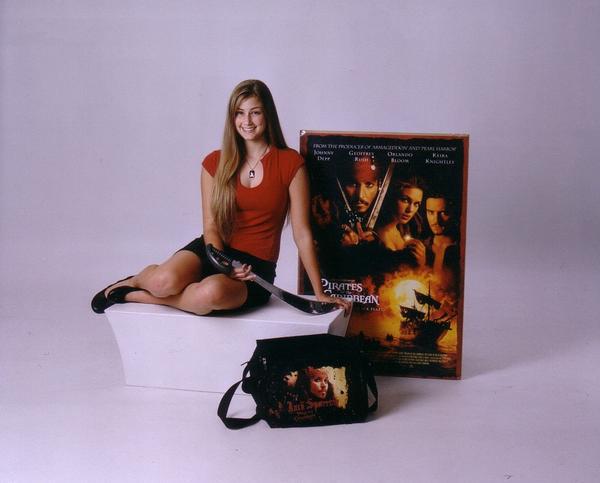 What movies are you excited to see this summer?