Truth: my plans for my summer workshop didn't go as planned. Sooo, I'm trying to add some positive to the negative and turn things around! 
Because I still have this vision for my fun, tropical styled shoot I've decided to refine my plans a bit. I know when you're a photographer, especially when you're starting out, you're ballin' on a budget! I want to make a way for photographers of all levels to still have a learning opportunity and get some professional portraits for their growing portfolio! 
We're going to have a wicked team of vendors making this shoot happen! We'll also have a chance for you to grab some updated head shots! There will be limited spots available to allow for everyone to have "breathing room" while photographing! There will be different stations such as: a styling bar, bride and groom, and a table setup! 
Before we start the styled shoot, I'll offer my tips for shooting/posing and there will be an opportunity for Q&A too! I'll also be available during the shoot for guidance and help! 
Scroll down for more details and a peek at the inspiration for the shoot! 
Contact me at virginia.ashley@v-a-photography.com to save your spot! We'd LOVE to have you there! 🙂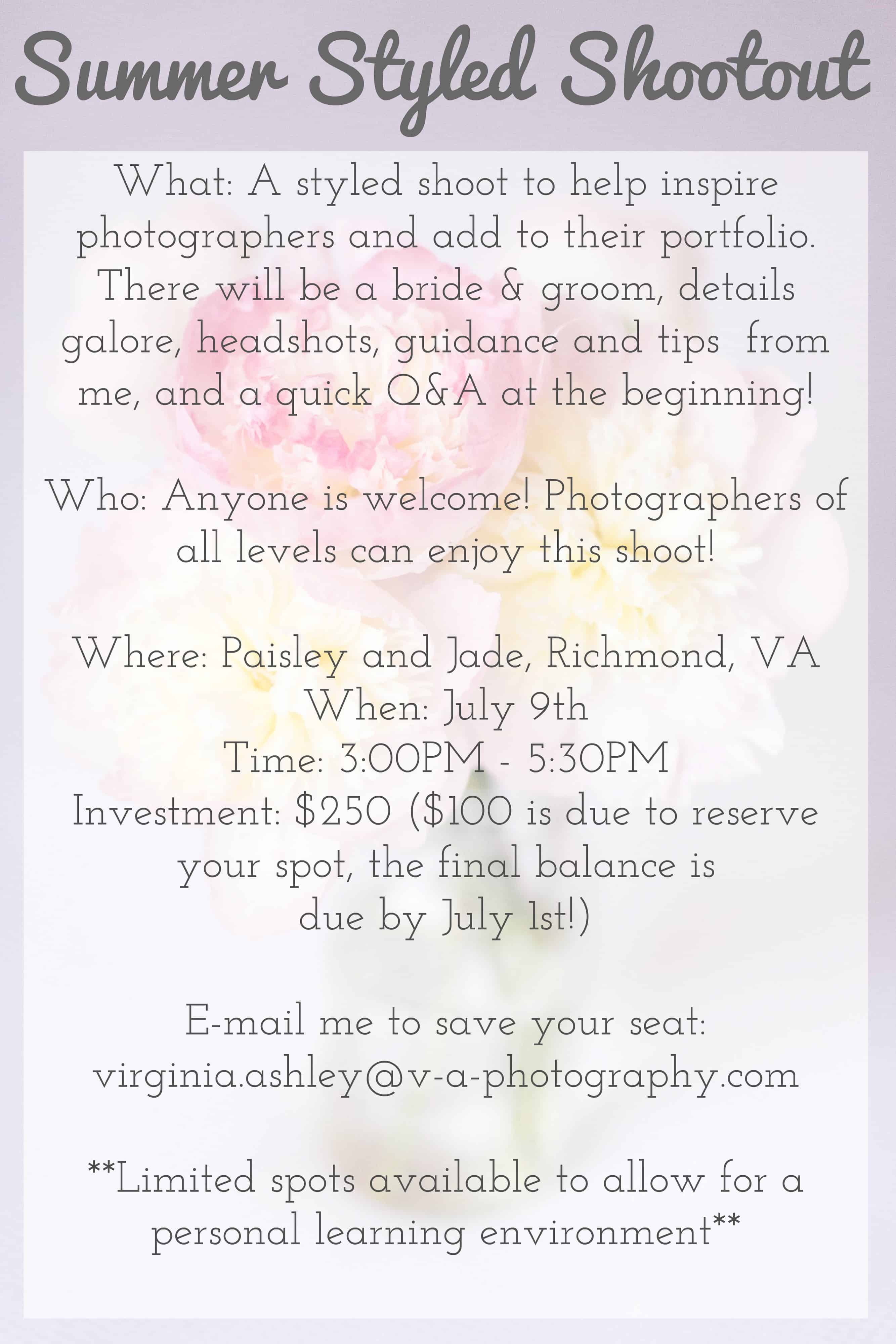 The incredible creative team: 
And a peek at the inspiration for the shoot: 

I hope you'll join us! We'd love to have you there! <3