Photographers: wedding season is approaching us and I am so very excited! It's nice to have had some time off and just refresh for the upcoming year, but now I'm ready to be back! I miss all of my awesome brides and grooms! 🙂 
With that being said, it's time to start preparing for the upcoming season. Now, I know you can only prepare but so much for the weather on a wedding day, especially in Virginia. We can start the day off having snow, then it turns to rain, and the day ends with a sunny sky and a high of 70! So unpredictable! Since we can't predict the full outcome of the weather, it's always important to stay prepared! 
Last season, 7 of my weddings experienced some type of rain. The rain came in all different shapes too: a hurricane, storms, a quick shower, a sprinkle, and a steady rain all day. It's important to know how to handle the rain in any situation so you can serve your couples the best you can! You want to be able to give them the same photo experience and quality of photos as someone on a sunny day!  
3 Tips for Conquering a Rainy Wedding Day:
– Keep Calm: No matter what the weather situation is like, it is always important for us to remain calm and positive for our couples! We don't want them freaking out and stressing over something they don't need to worry about 
– Take Cover: Assess the area you're in and look for the best photo location. Since I'm a natural light photographer, it's important for me to find a good natural light source. In the rain, that's easier said than done. However, it is possible. Large windows or doors are helpful to find for inside location options. A big tree is a great choice for outside photos (if it's a lighter rain), as well as a porch, and the ever-trusty umbrella! 
– Embrace the Rain: Even if it's not our first choice, the rain can still make for beautiful photos! Encourage your couple and make them feel confident in the situation! They'll be feeding off of your energy. If you're a nervous-wreck about the rain, chances are they will be too. If you stay positive about the circumstances, your couple will likely feel more hopeful too! You can't change the weather, so you might as well just dance in the rain! Besides, they will never forget taking romantic rainy portraits on their wedding day! 
Kim and Nick are the perfect example of how to rock out a rainy wedding day! Thankfully, the rain held off for their ceremony and bridal party portraits, but the sky opened up when it was time for bride and groom pictures! We couldn't just wait the rain out because it was going to rain the rest of the evening. They decided to be rockstars and embrace the rain! What a dream! We found a big tree and took a lot of portraits underneath of it. Then we strolled around the property and grabbed some shots of them snuggling under the umbrella! These guys were awesome! It was a super cold rain too, but they were pros! 
While the rain isn't always ideal, it can still be beautiful! Enjoy some of my favorites from their romantic rainy portraits! <3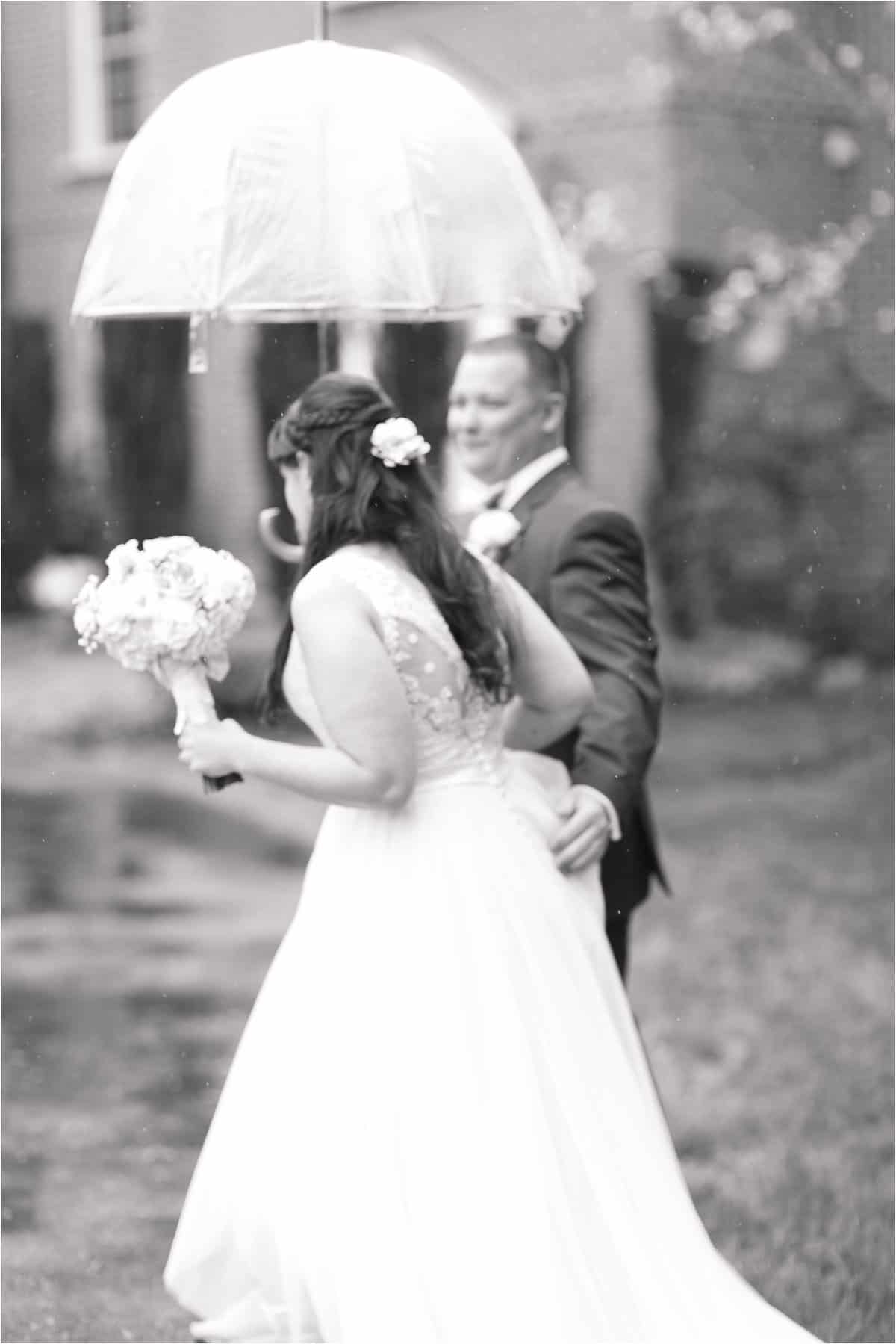 LOVE!!!! This reminds me of a dreamy watercolor painting!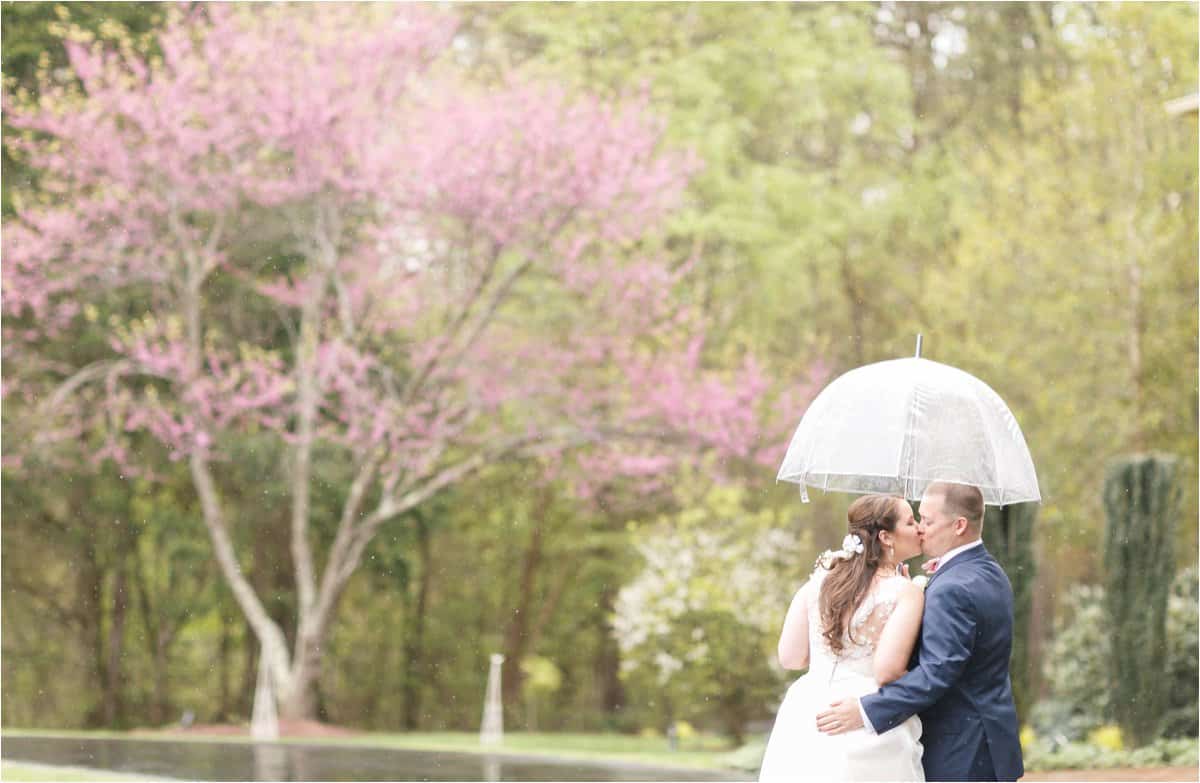 I love how he pauses in the rain to kiss his beautiful bride!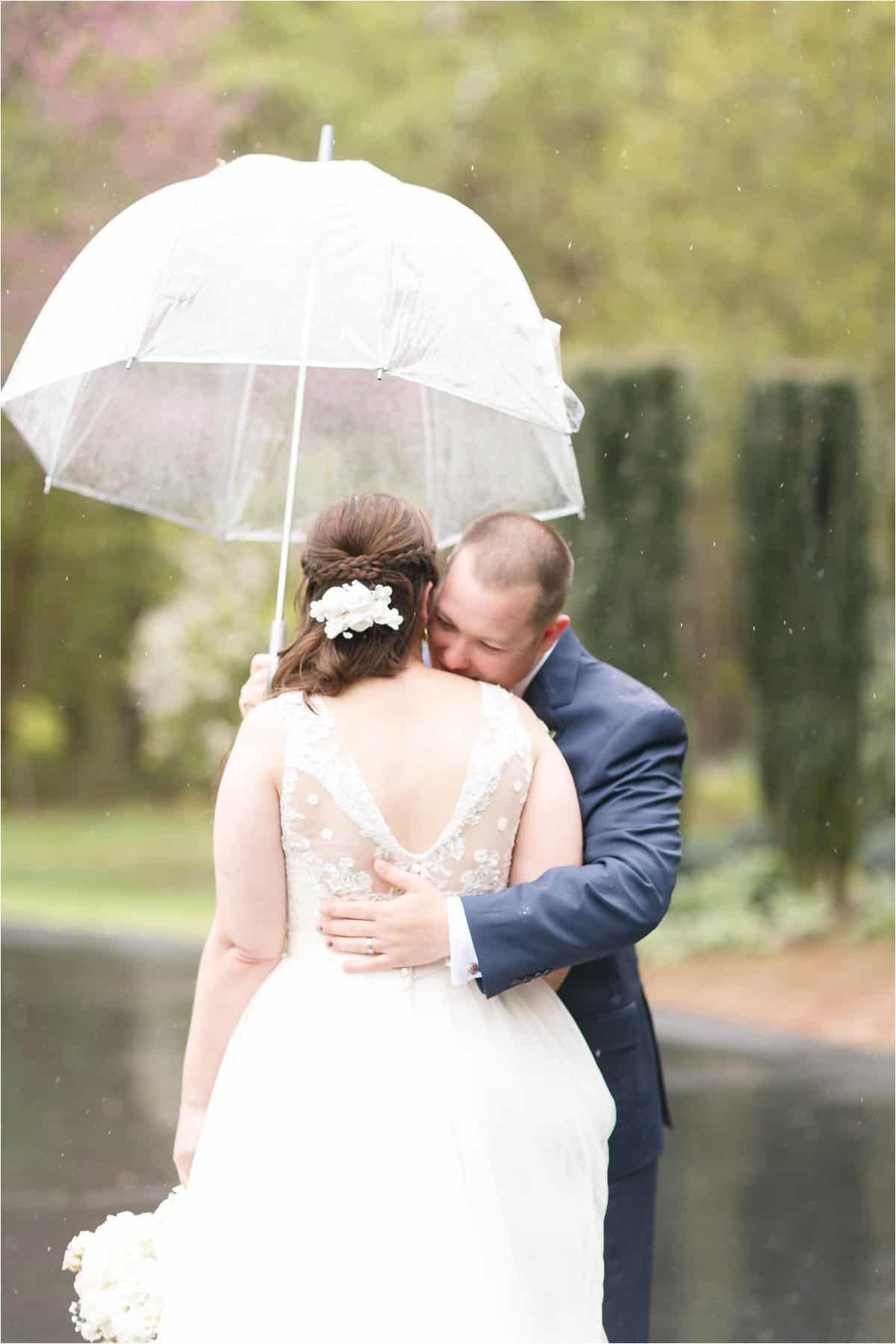 That big tree was a huge lifesaver for some of their portraits! I love these shots we were able to get without the umbrella!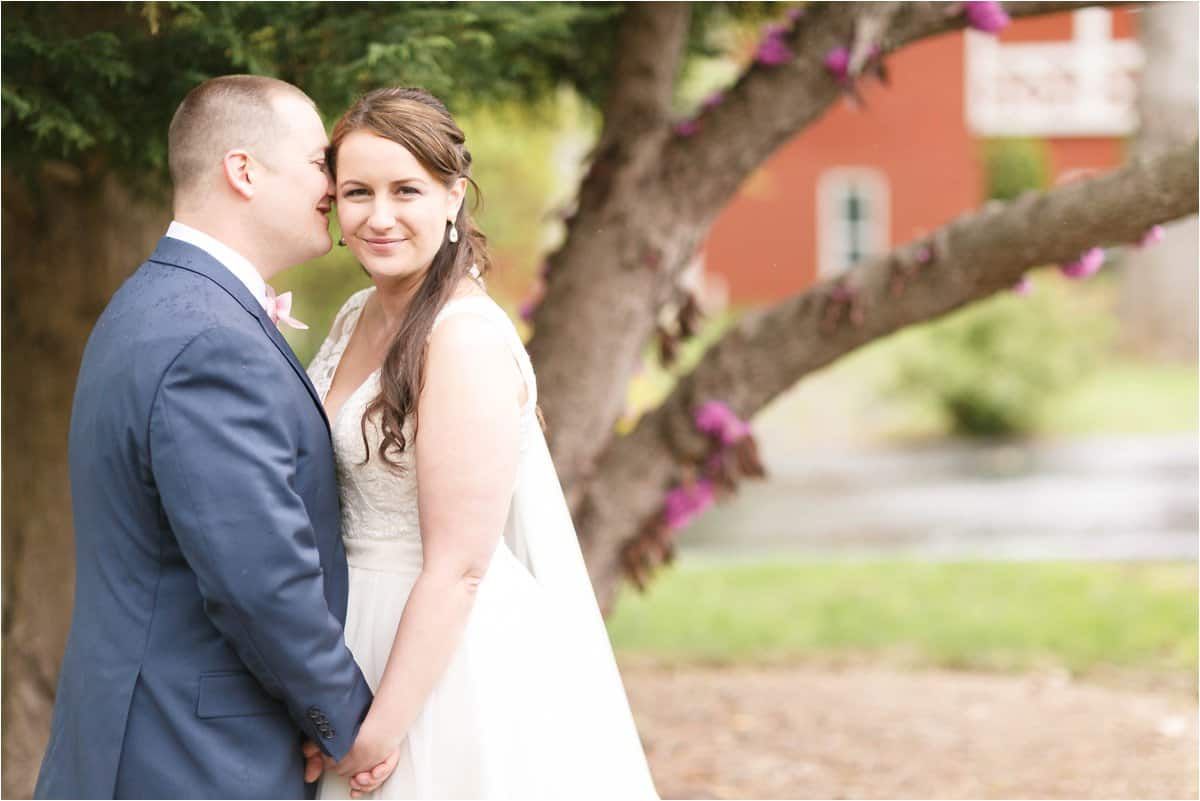 So sweet! 
Dreamy!!!