HOORAY! I'm so EXCITED to share this styled shoot with you all! When I was first contacted by Simply Bride to photograph one of their dresses, I couldn't have been more thrilled! Shelly told me to come up with my own concept for the shoot and that made me even more excited! I was having my brand refined and decided to create a shoot inspired by my new branding. Enter: The Mermaid Shoot! 
I wanted lots of fun colors, a mermaid-inspired bride, and lots of love! I'd say we definitely achieved that feel. I worked with some of the sweetest friends and I'm glad we were all able to collaborate on this shoot together! One of 2014 brides was even the planner behind this shoot! I  loved being able to work with Kelsey and help her grow her business! This was her first styled shoot and I'd say she did a great job! 🙂 
All of the wonderful people who worked on this shoot were such rockstars! It was icy and sleeting the day of the shoot! The Proper Petal and Kelsea even drove from Richmond to help out! I'm so thankful to know such awesome and dedicated people! Be sure to leave their businesses some love! 
Okay, enough of my jibber jabber! On to the shoot! Thank you again to everyone who helped! I love how it turned out and you would have no idea it looked like Elsa had taken over outside! 😉 
Happy Tuesday, friends! 
 ___________________________________ 
FEATURE: 
EVENT PLANNING:
FLORAL DESIGN:
VENUE:
WEDDING DRESS:
HAIR AND MAKEUP:
RENTALS:
MAD HATTER VINTAGE RENTALS & STYLING
PAPER GOODS:
CALLIGRAPHY AND MACARONS: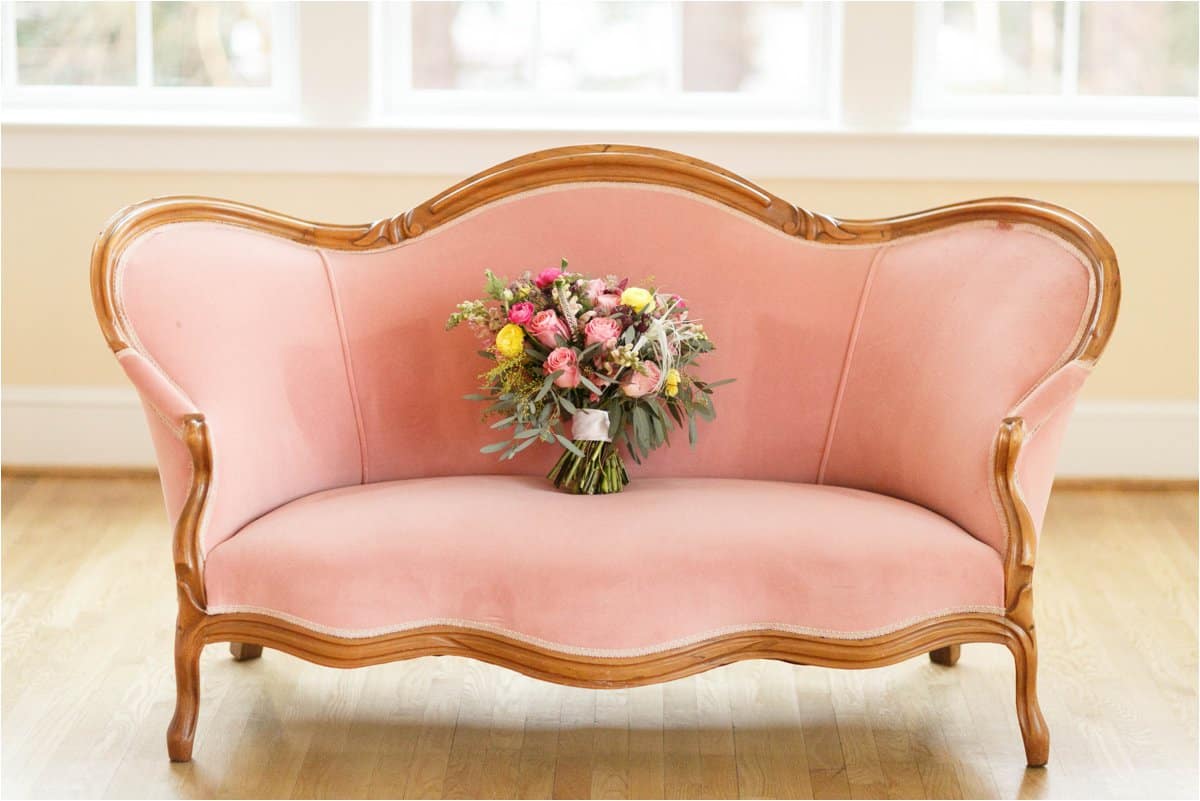 These rentals from Mad Hatter are amazing!!!!! In LOVE with that pink couch!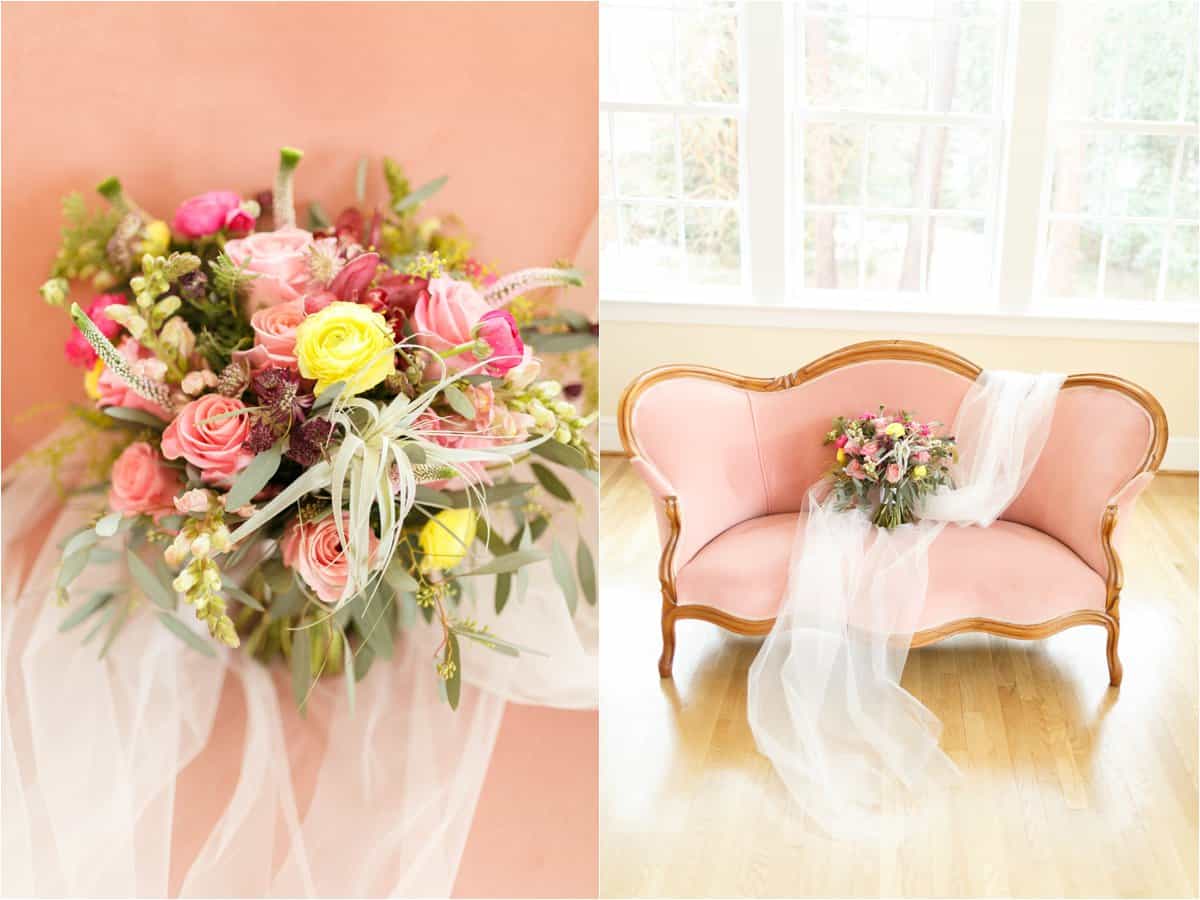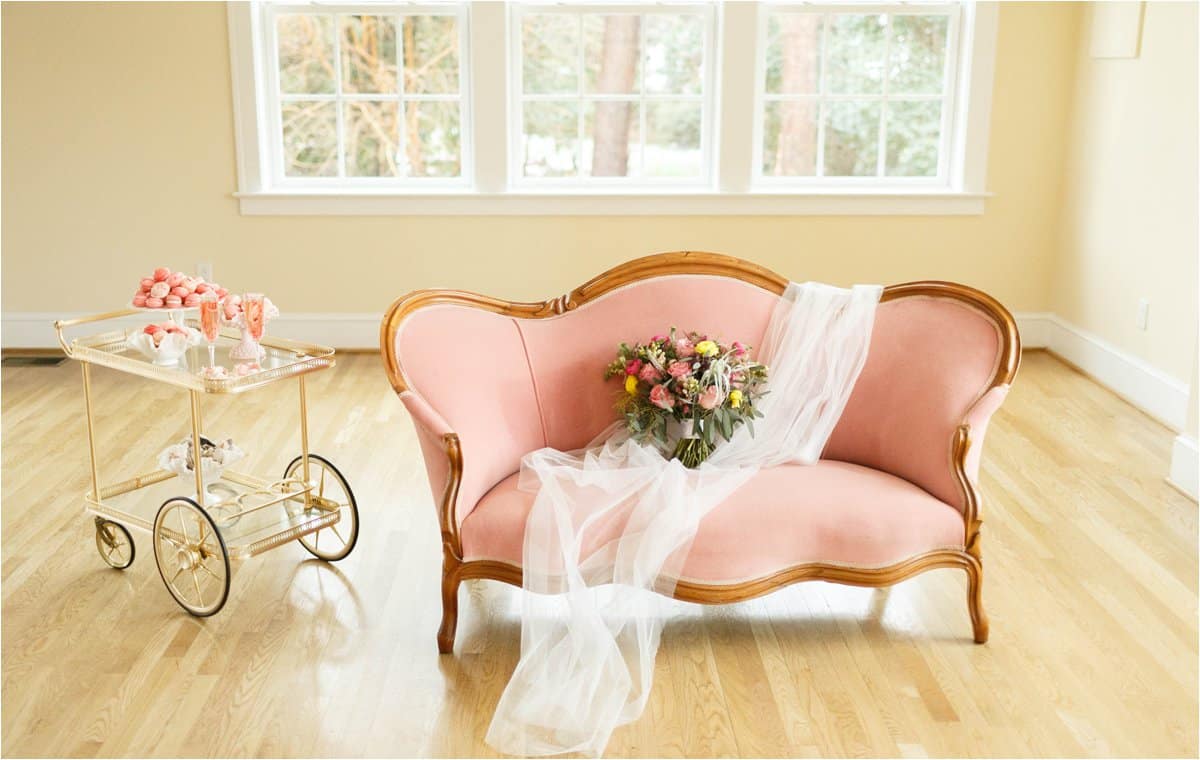 GAH! So in love with these beautiful florals from The Proper Petal! They always spoil me! 🙂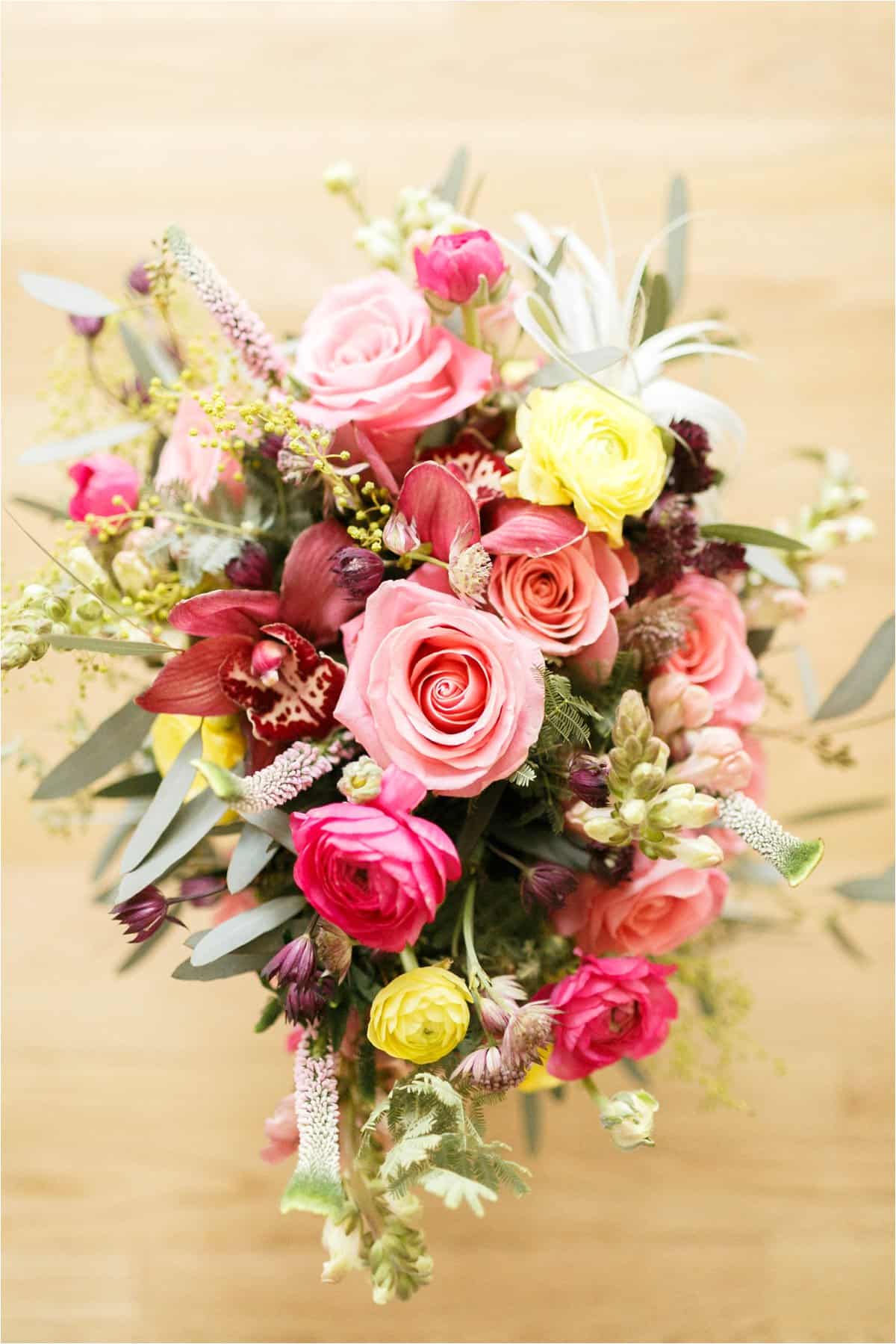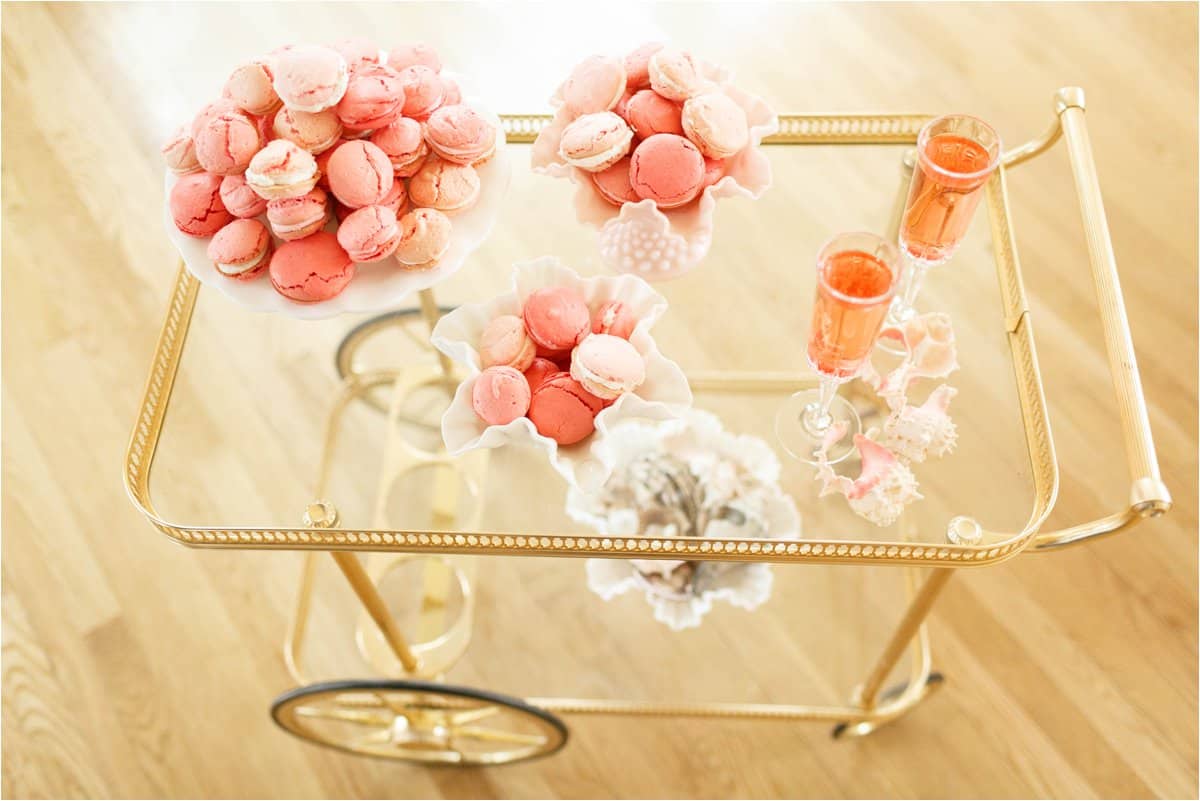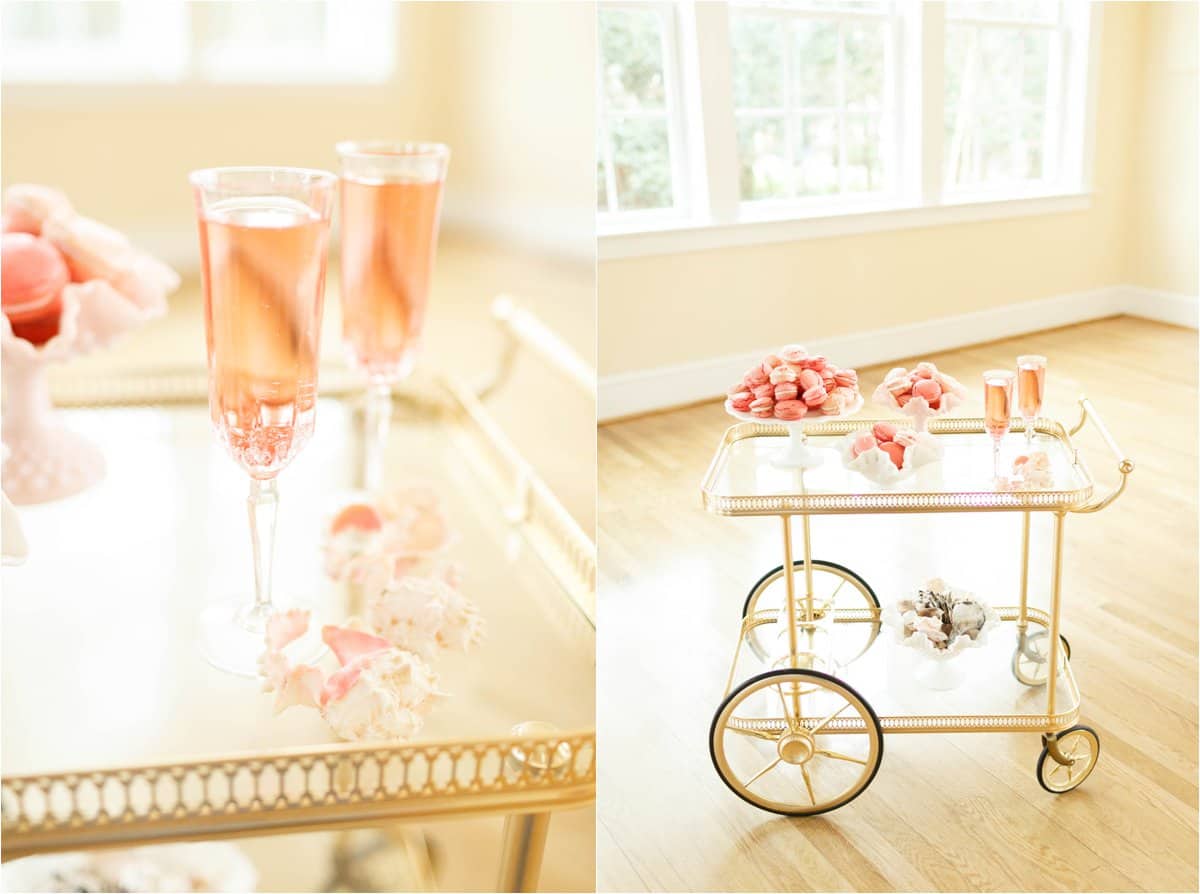 So smitten with these beautiful watercolor invites from English Tea Paperie!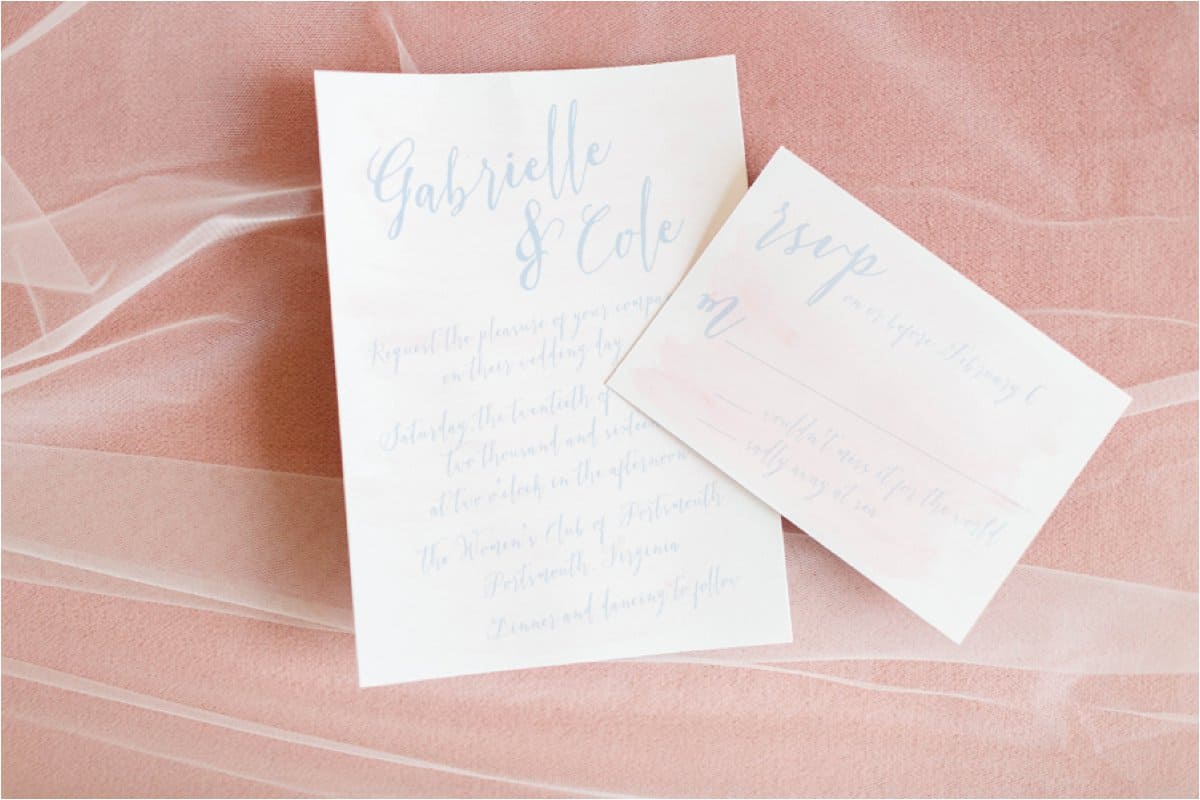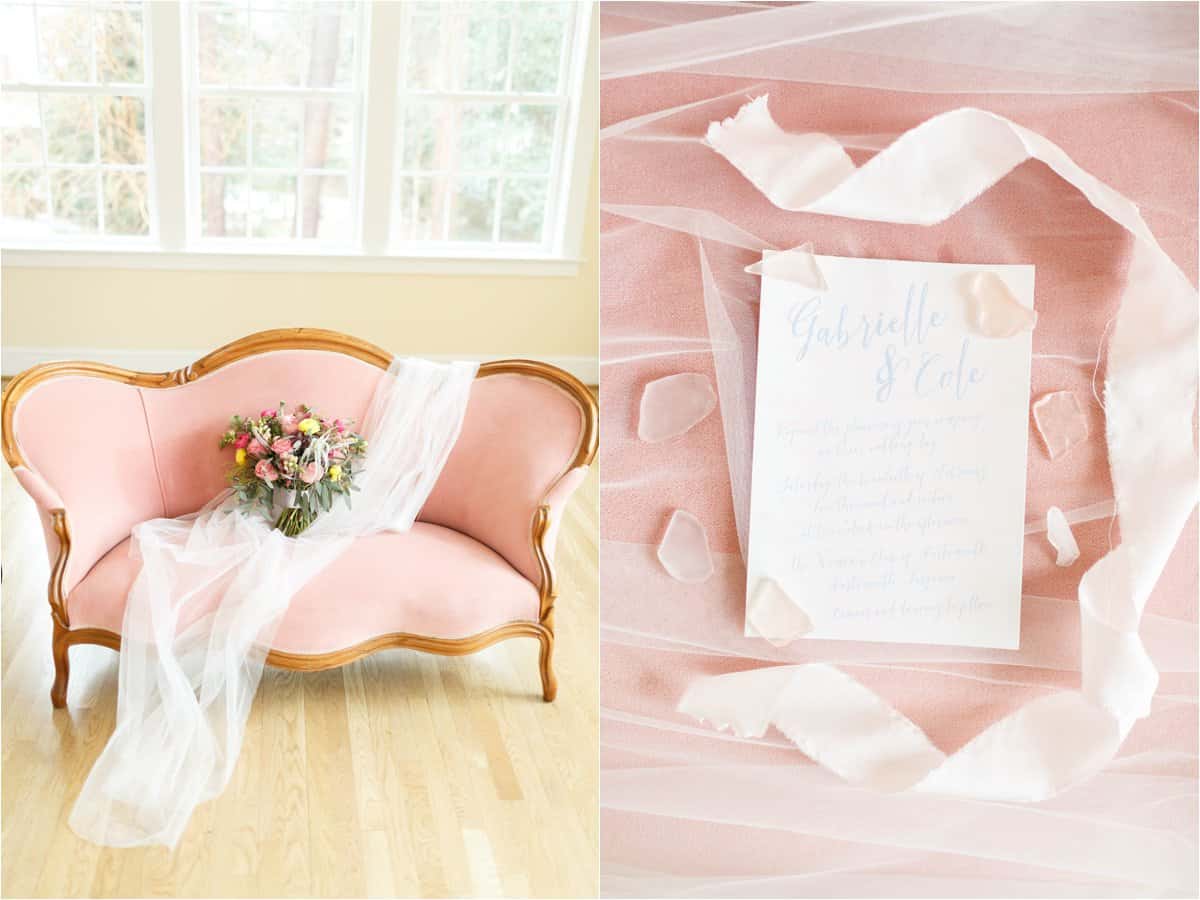 Seriously?!?!? Gah!!!! These florals are amazing!!!!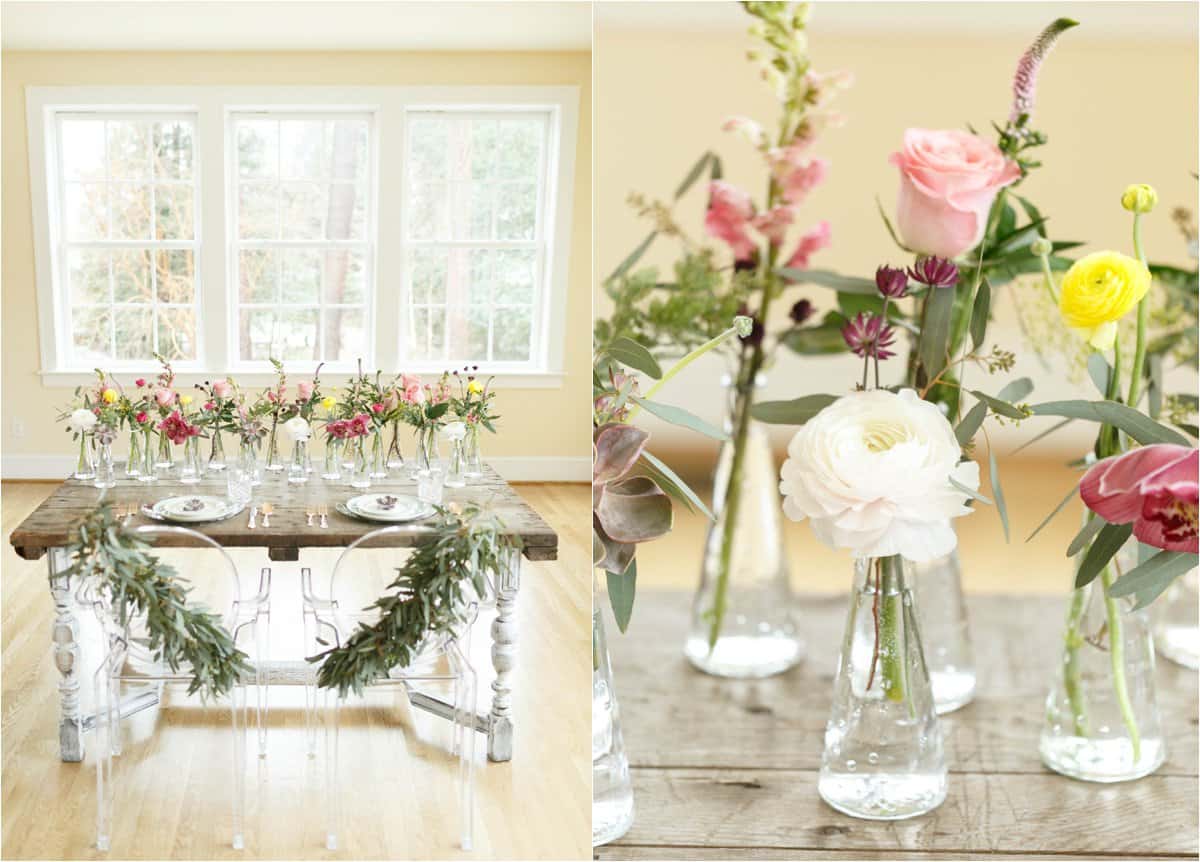 All the heart eyes right here! 🙂 🙂 🙂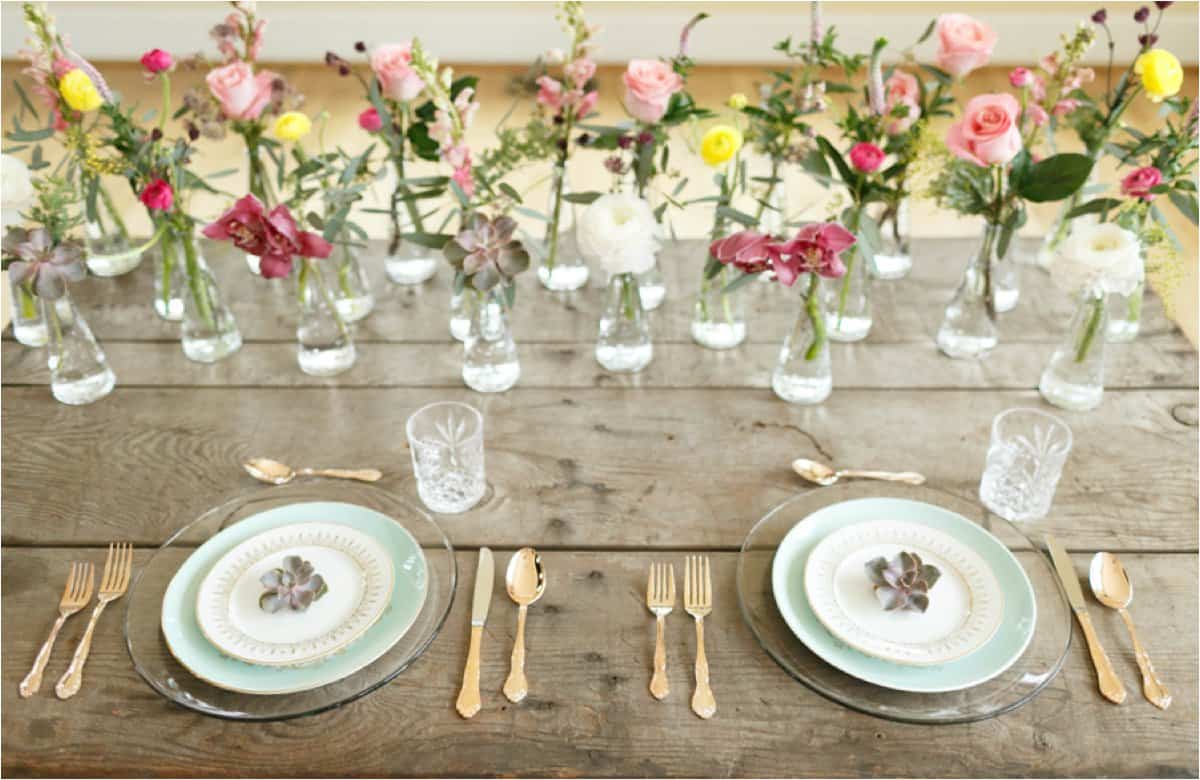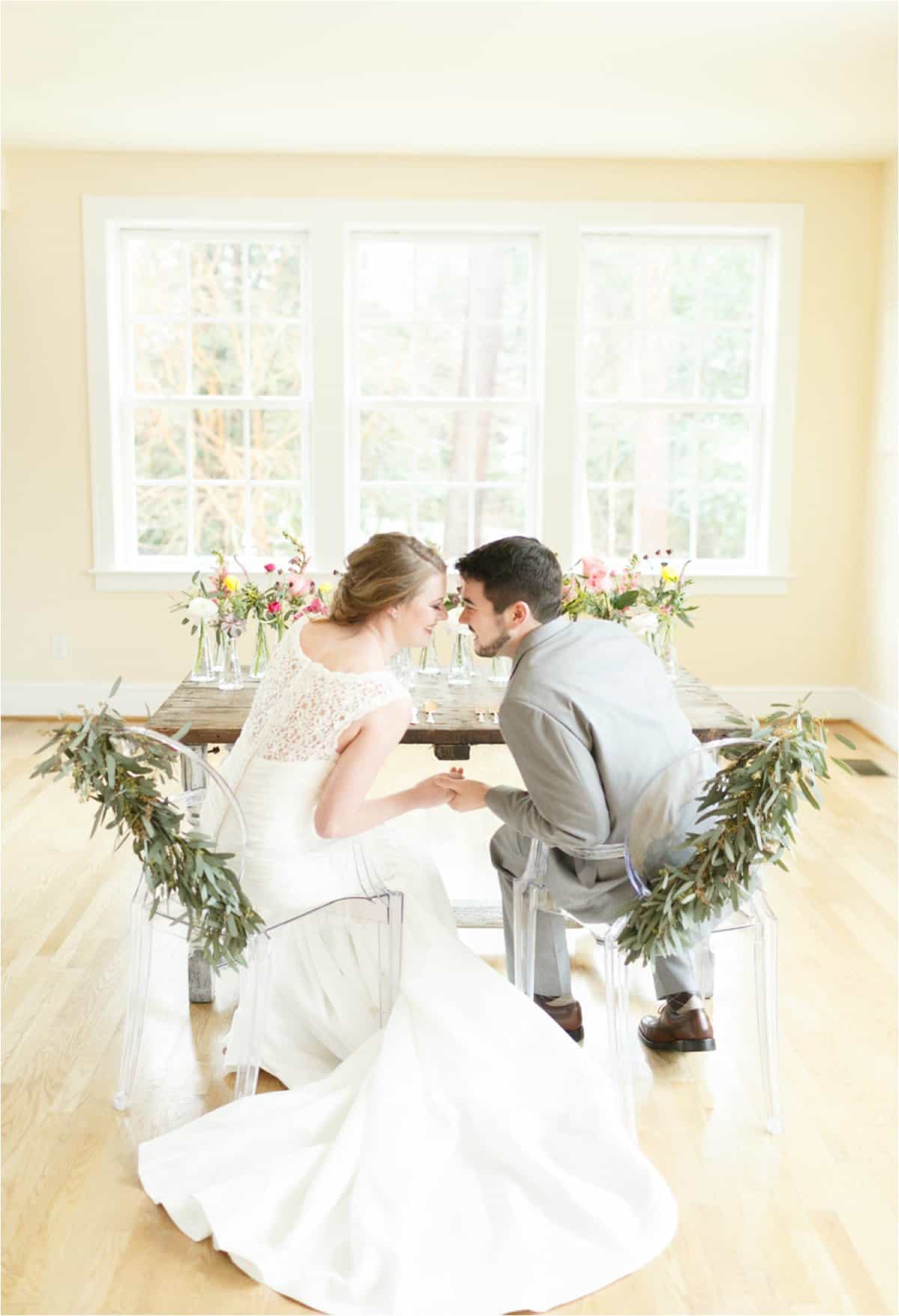 Wouldn't this be the perfect sweetheart table?! LOVE the greenery on the chairs! The Proper Petal constructed these for the ghost chairs and it looked perfect!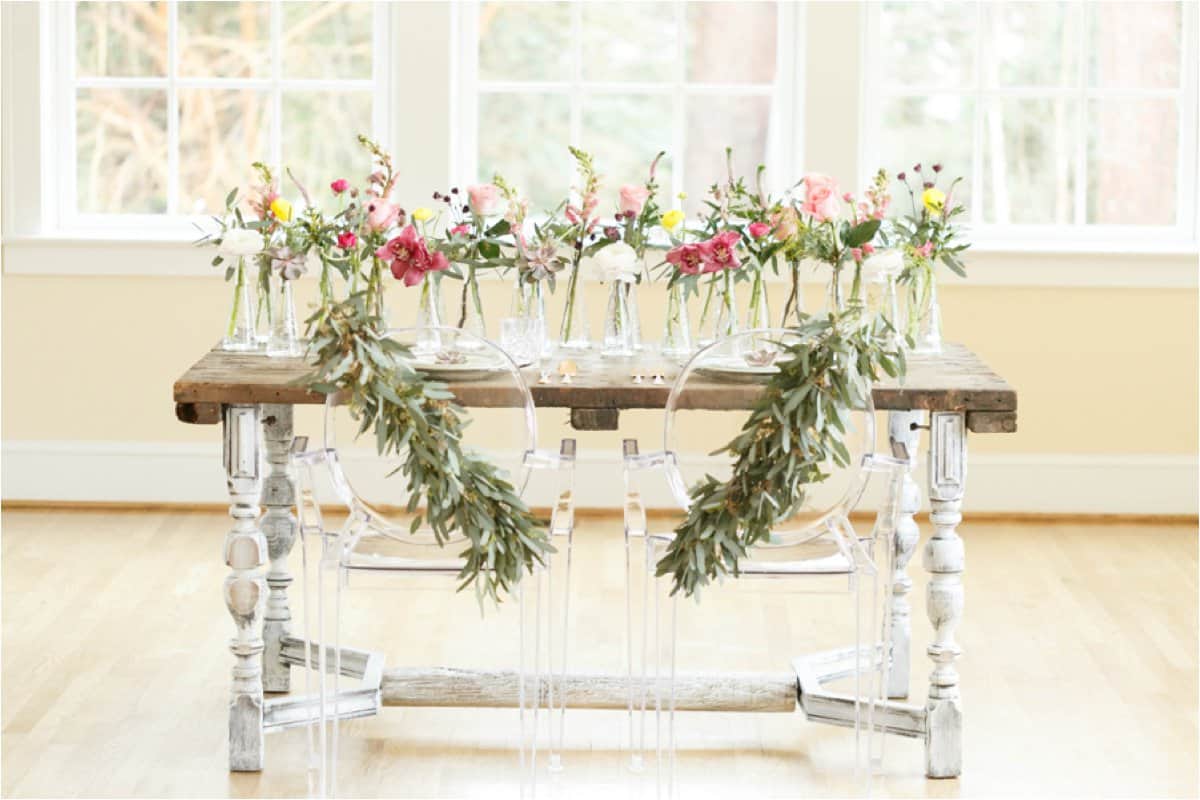 Doesn't Gabrielle look stunning?!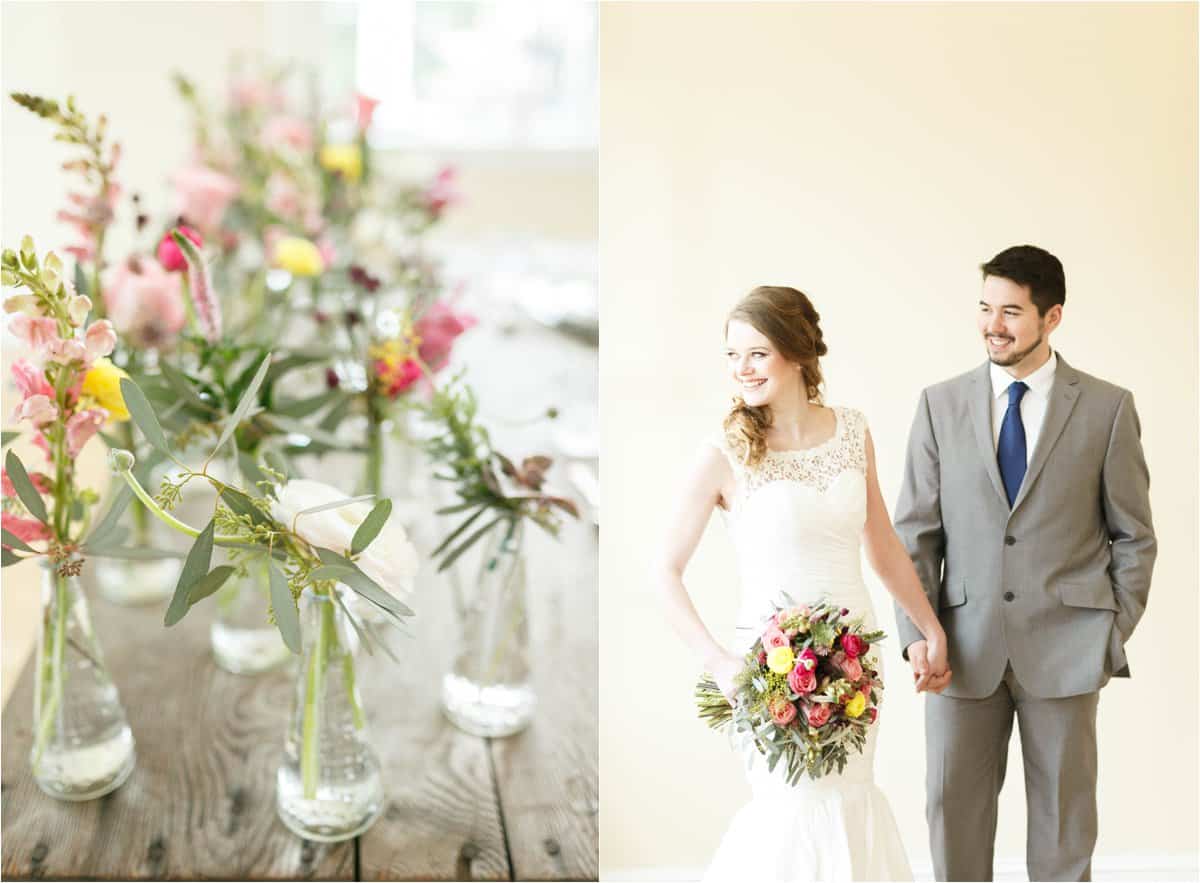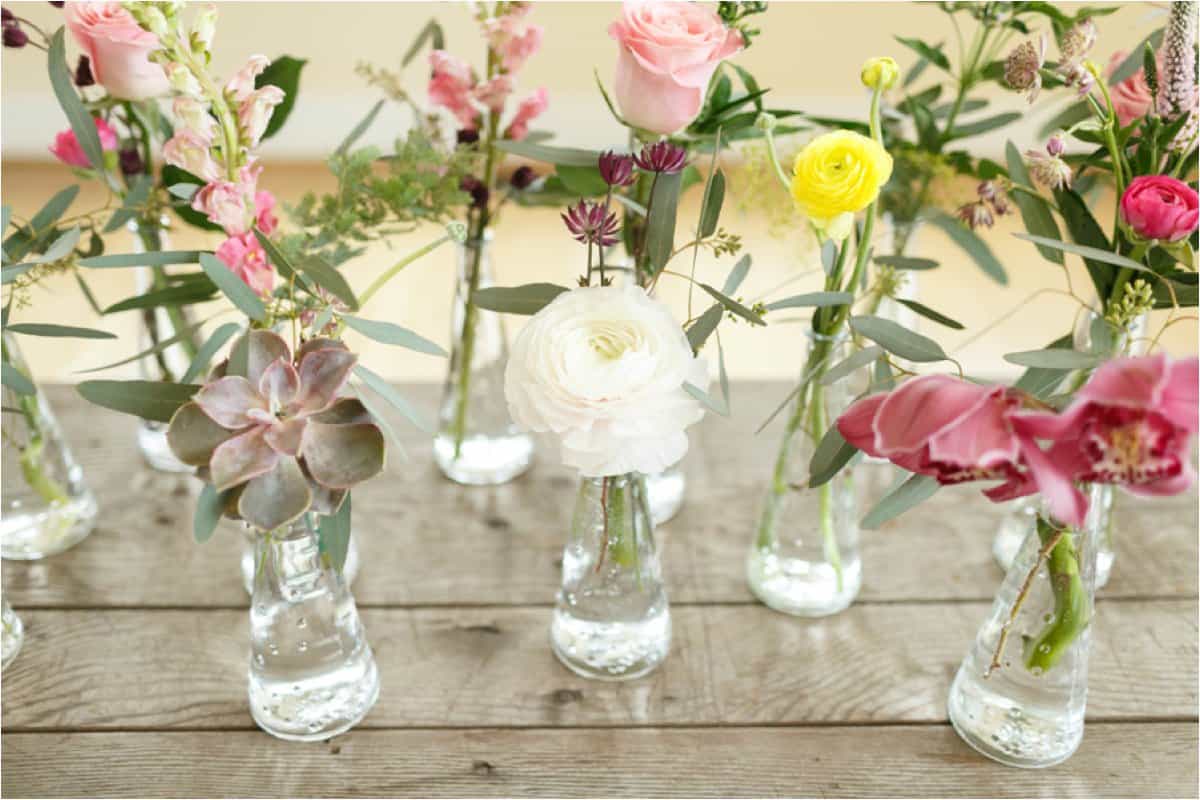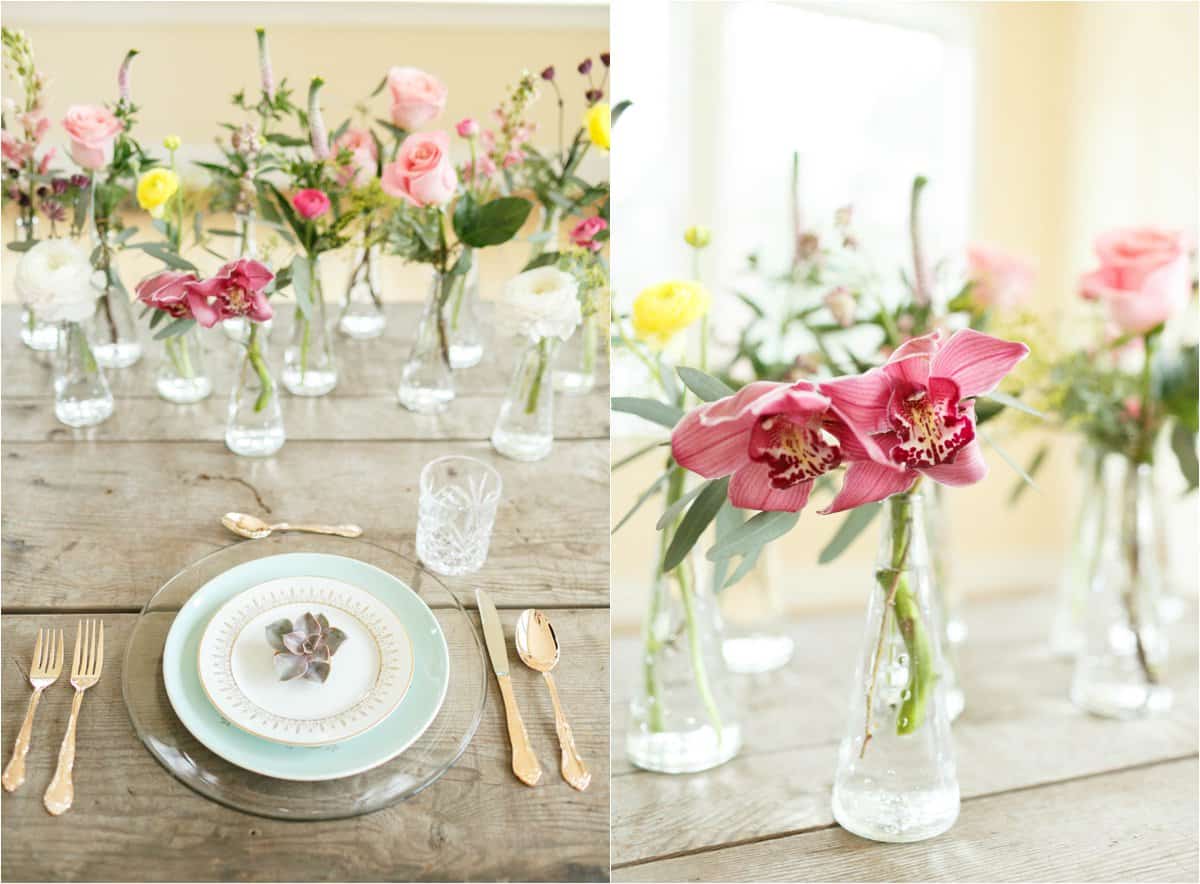 GAHHH!!!! LOVE that setup!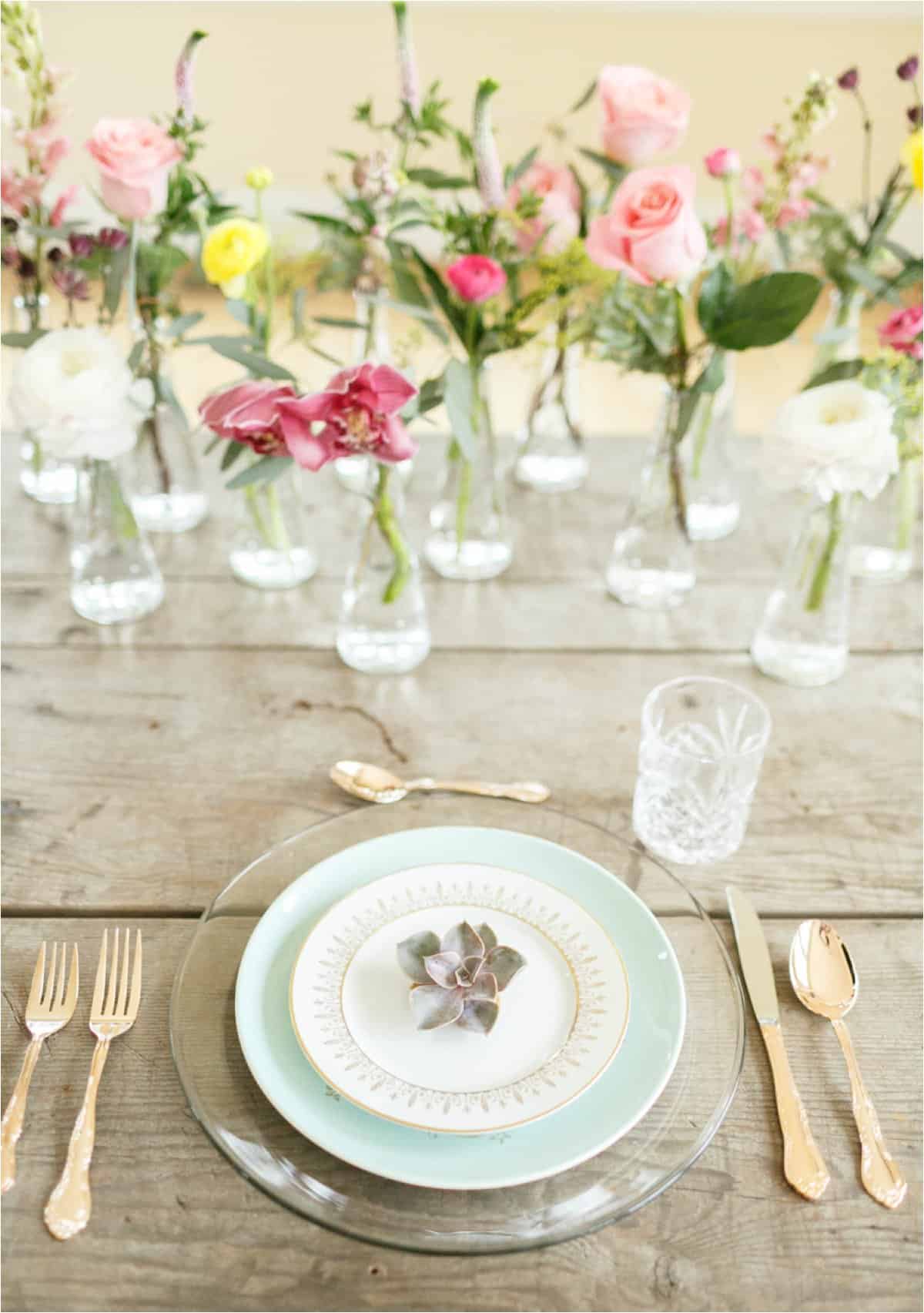 EEEEEEE!!!!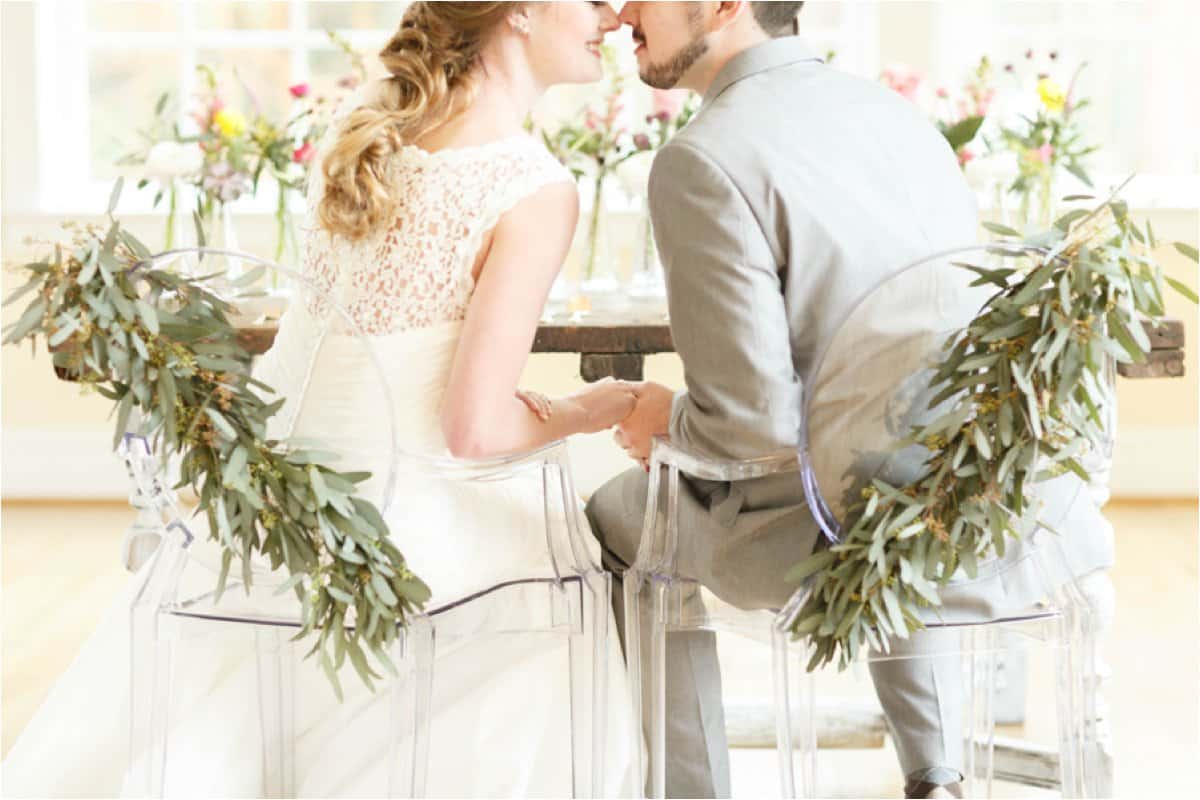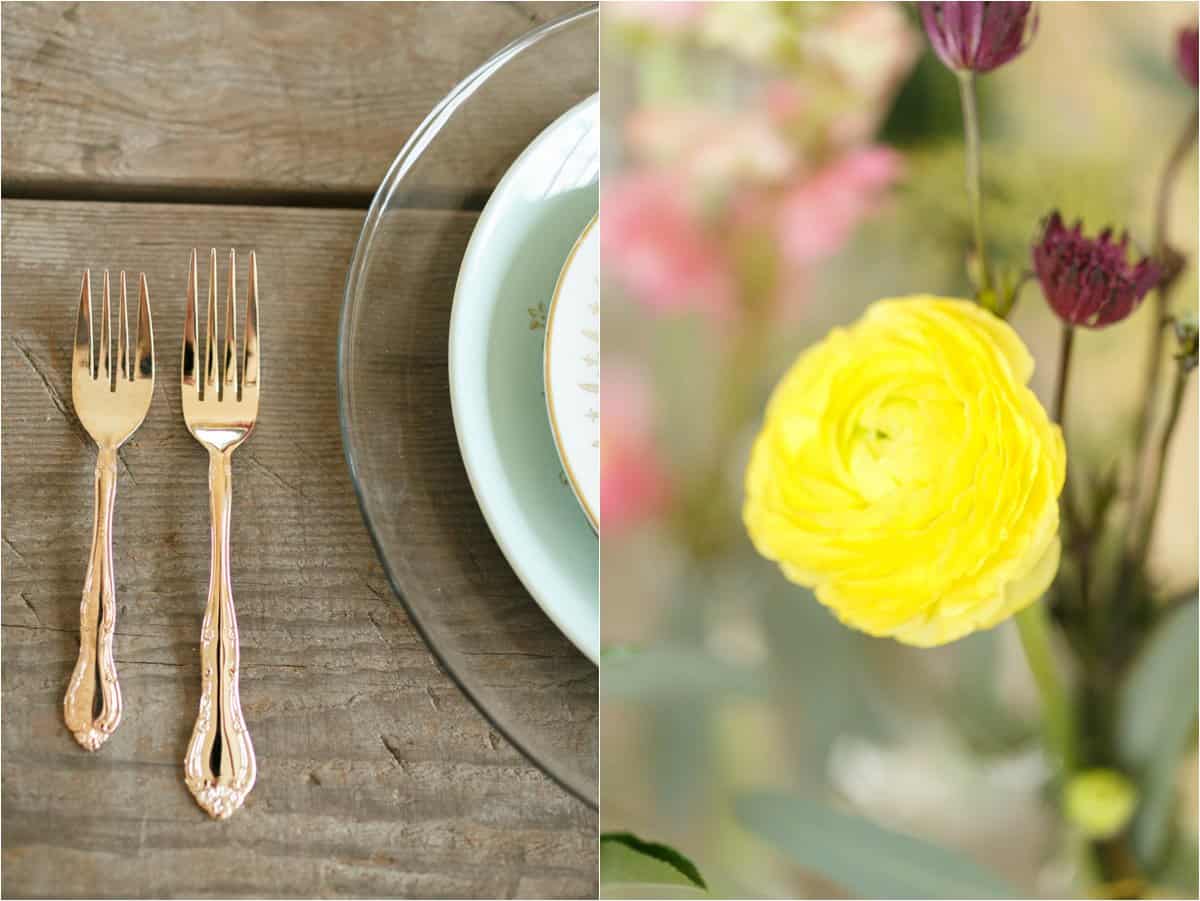 Succulents are the way to my heart!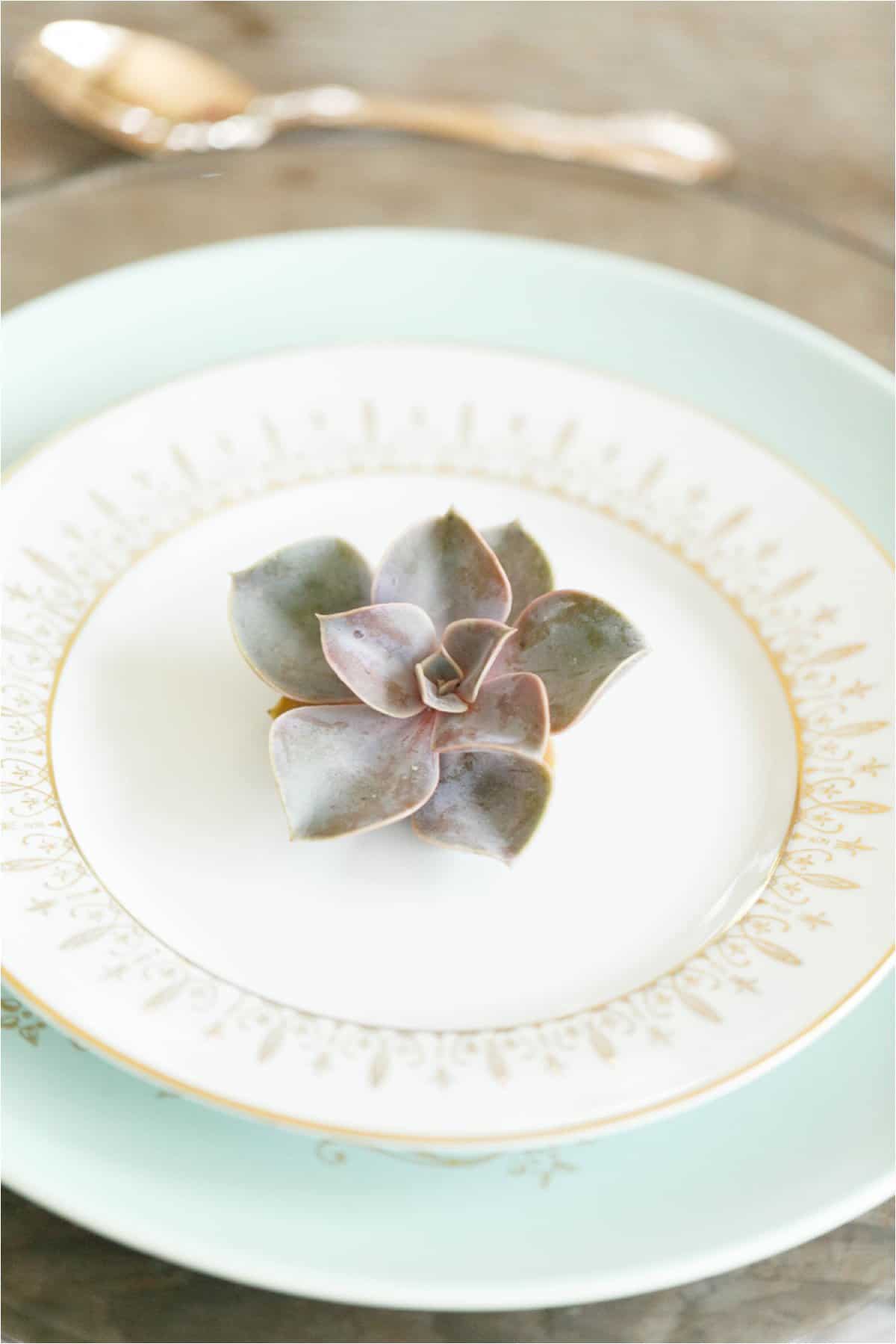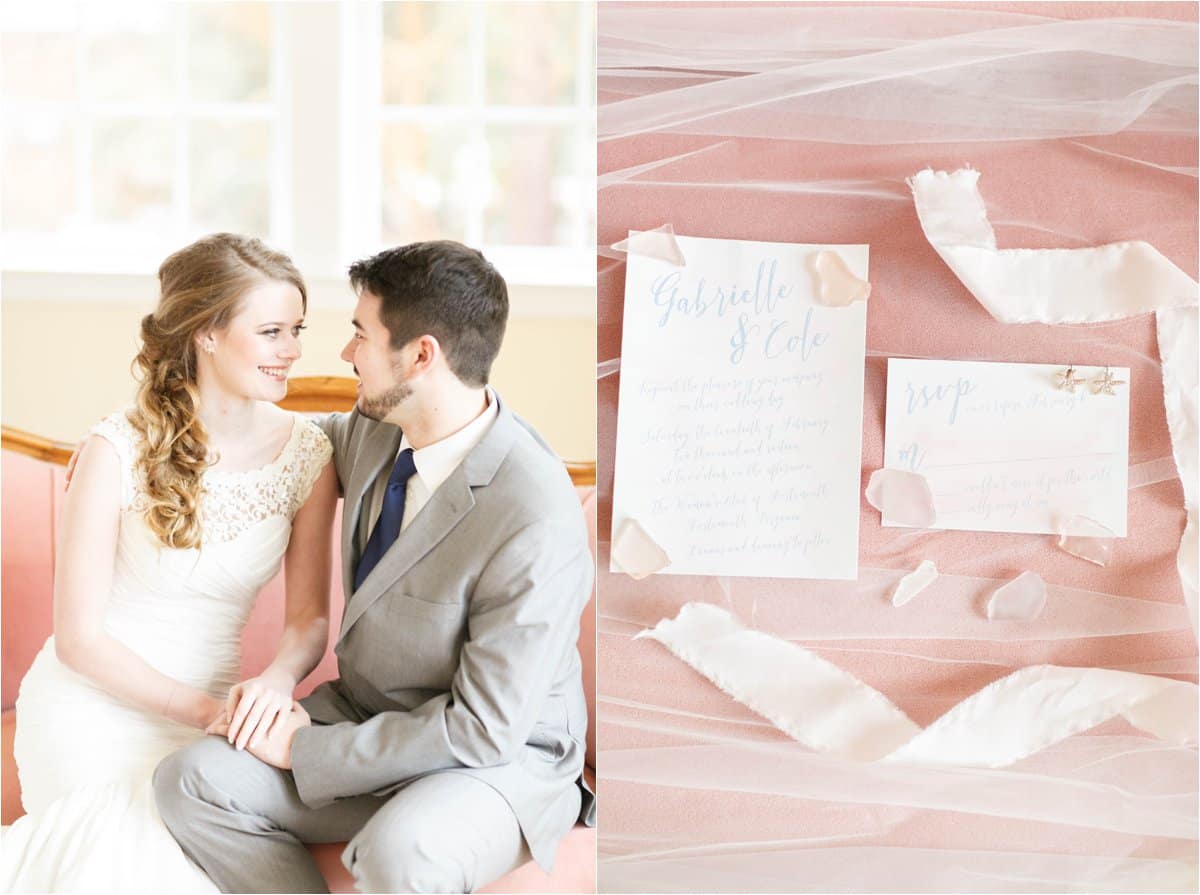 Another favorite!!!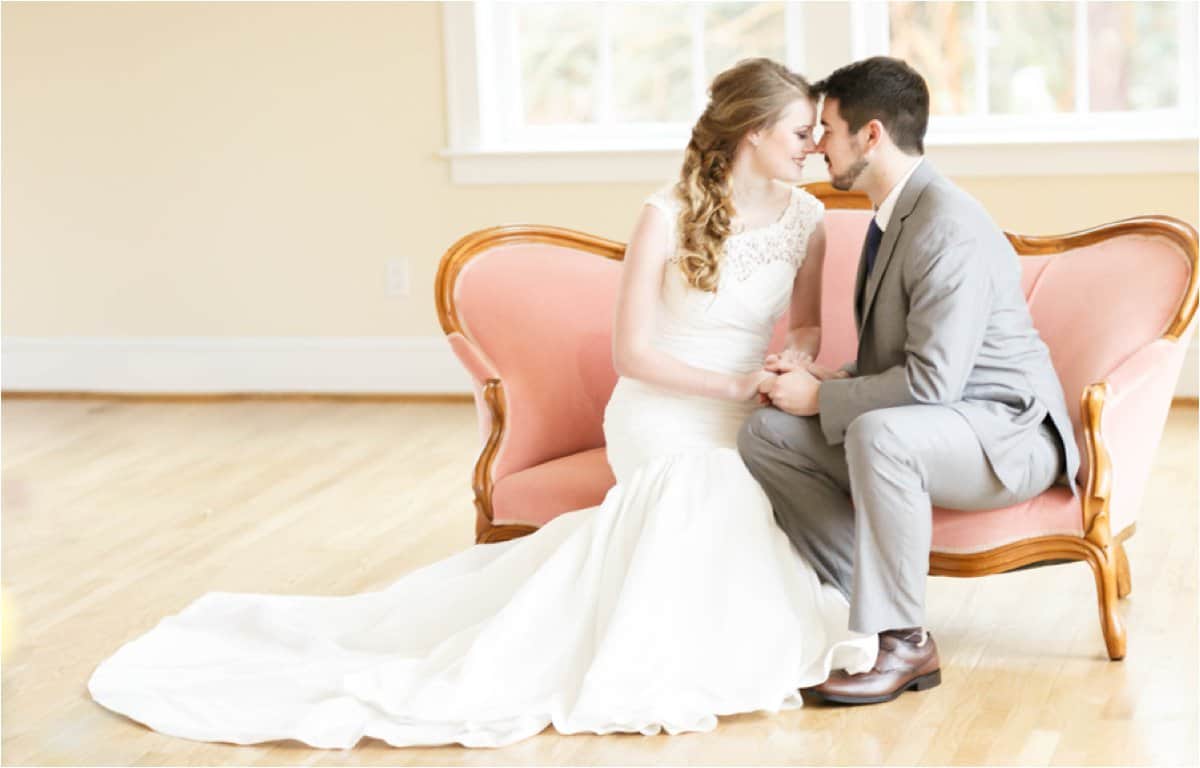 SO BEAUTIFUL!!!!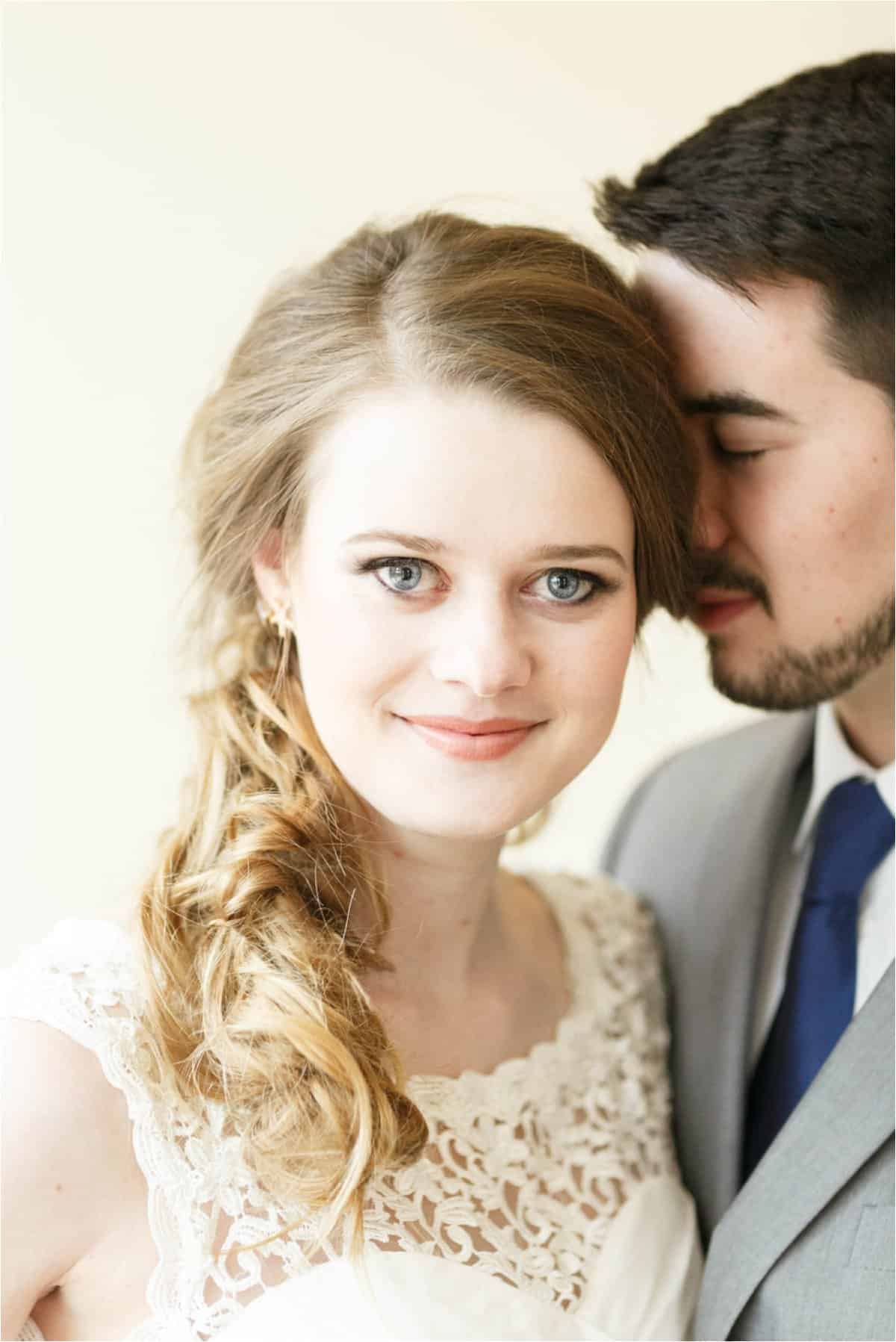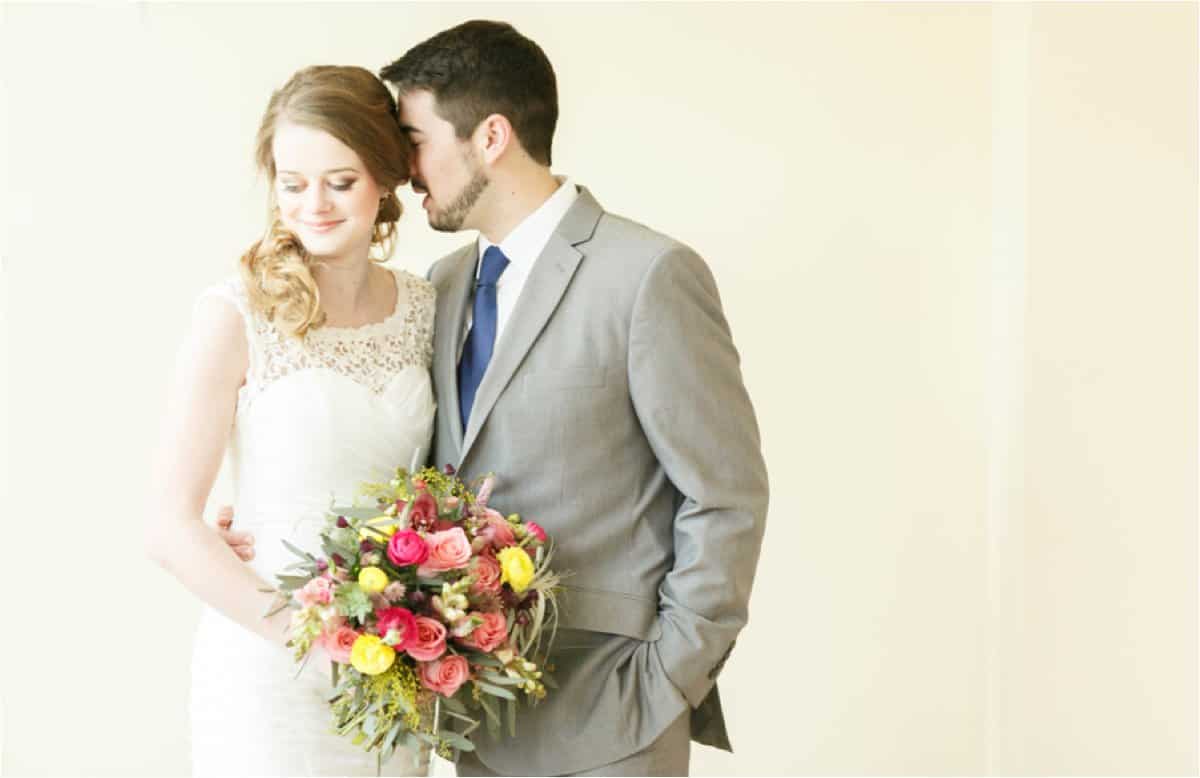 Cole was such a rockstar during this shoot!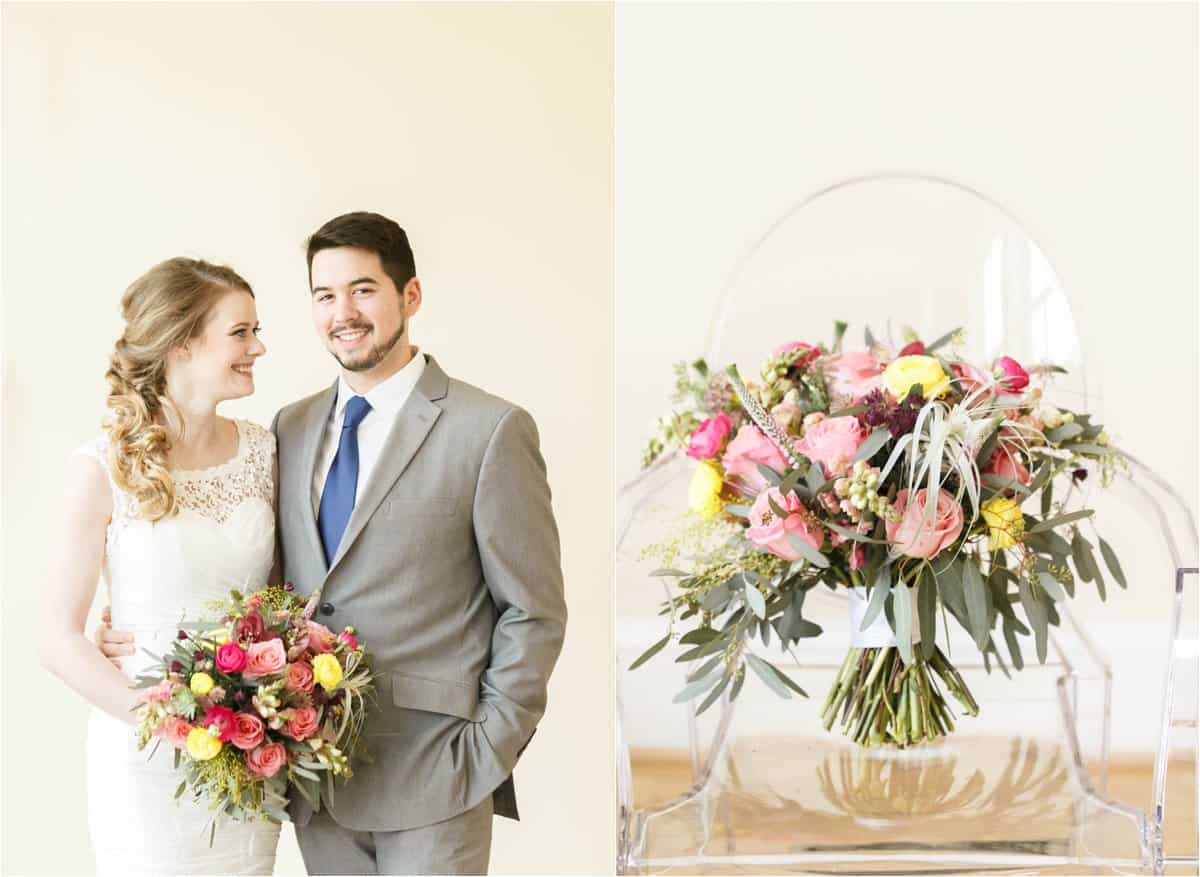 Gabrielle's makeup and hair is on point!