You know how some things in life are just meant to be? Well, I think Mike, Amina, and I were meant to work together! Remember that bridal show I did at the beginning of the year? I absolutely loved being a part of it, but didn't really feel like I connected with the couples there. Most people had already booked a photographer and were trying to get ideas from me or were looking for the best deal. No one was interested in my photography experience. No one, that is, until Amina and Mike came along!
These two were the perfect breath of fresh air that day! They approached my table and were so full of light and excitement! They were so kind to me and we connected instantly! I even remember us all hugging goodbye as they left! They were awesome and I prayed that I would get to work with them in the future! 
A few months later I got the best e-mail from Amina! They were ready to book a photographer and wanted me to capture their day! AHHH!!! Pinch me!!! These guys were so sweet and to have them book me as their photographer was a true honor! They told me how much they valued photography and knew it was going to be one of the best investments they'd make for their wedding day! Gah!!! Do I have the best couples or what?! 
I just love these guys and their sweet story too! They both met during their freshman year of college and have been inseparable since! During their college years, one of their fondest memories was Amina cheering Mike on with her dance team while he played basketball! So fun! (Be sure to scroll down and see some of Amina and Mike's killer moves!) 
When Mike proposed to Amina, he wanted their closest family members to be there. She was surprised and so happy! It was a dream come true for both of them! 
Amina and Mike, I cannot wait for your wedding next August! Y'all are incredible and I'm so honored to be a part of your wedding experience! I hope you'll enjoy some of my many favorites from your session! 🙂 
P.S. Isn't Yorktown beach the BEST?!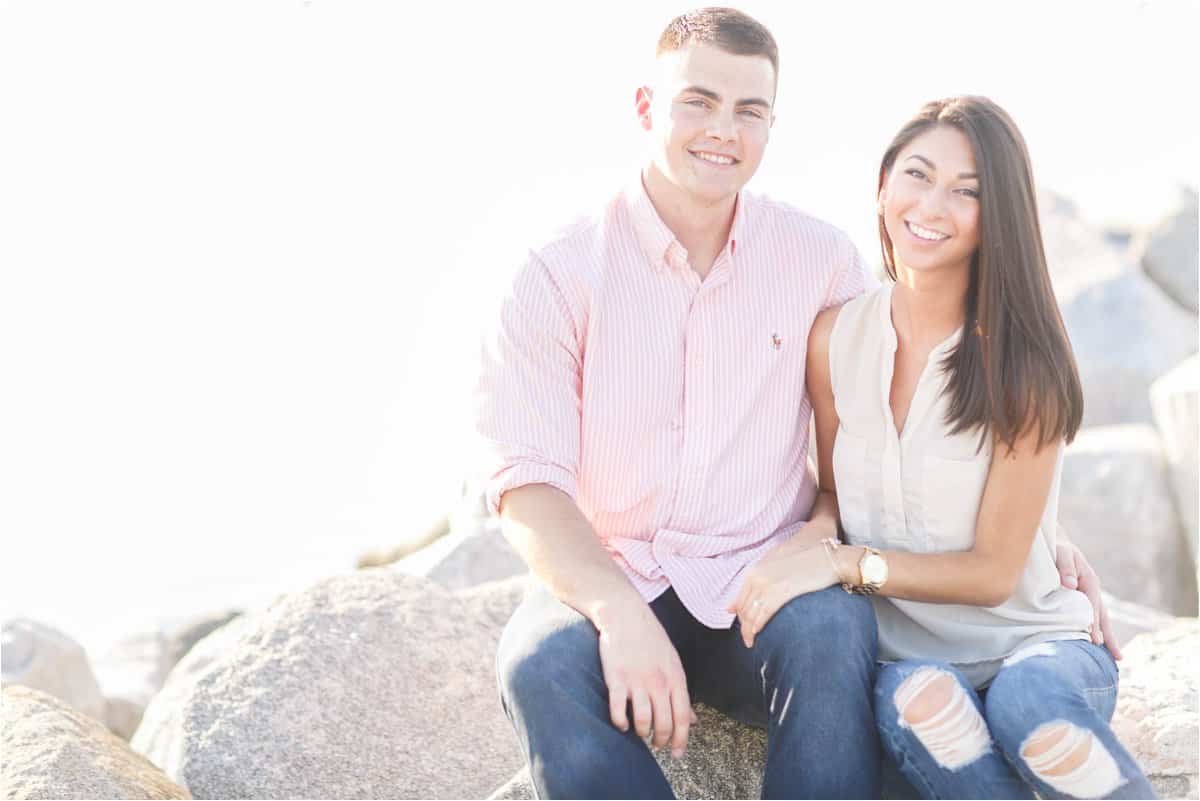 These were some of their first few shots! Total naturals!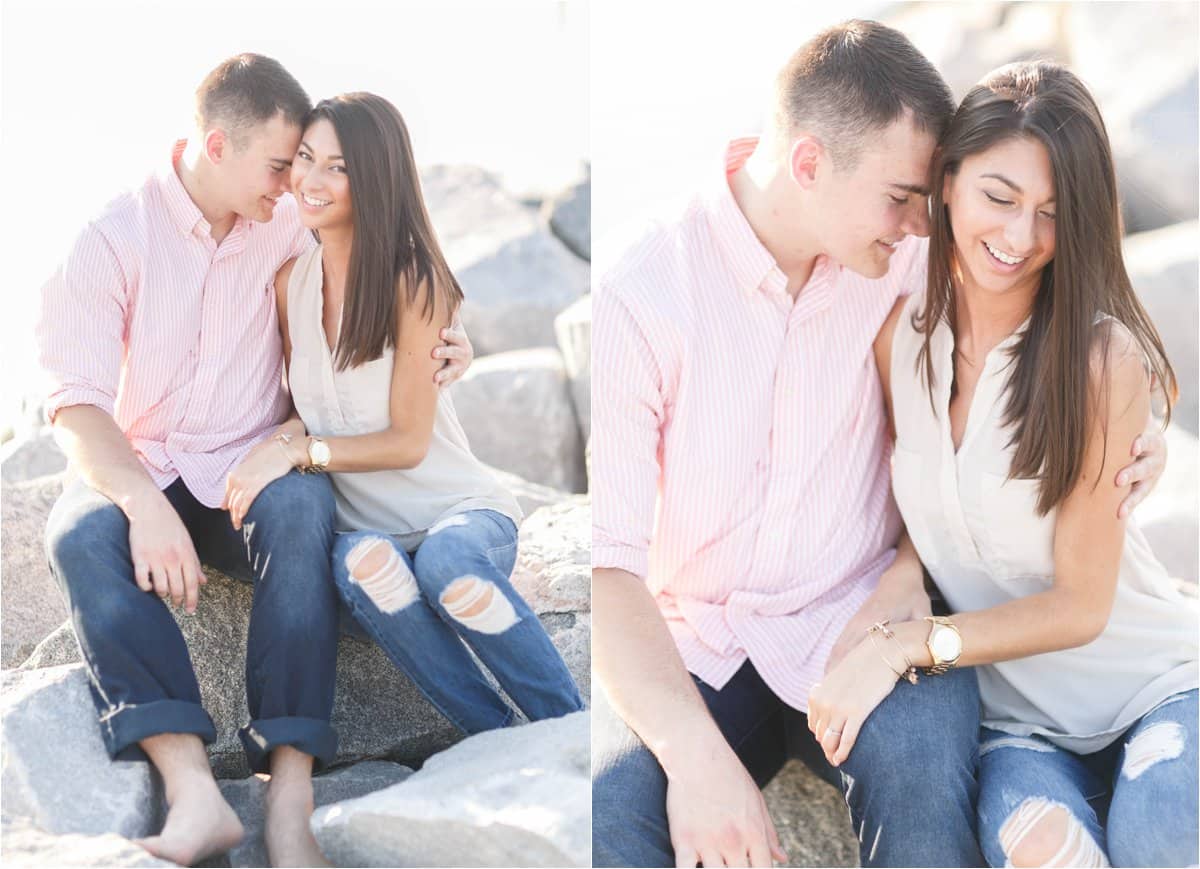 Oh girl, you're GORGEOUS!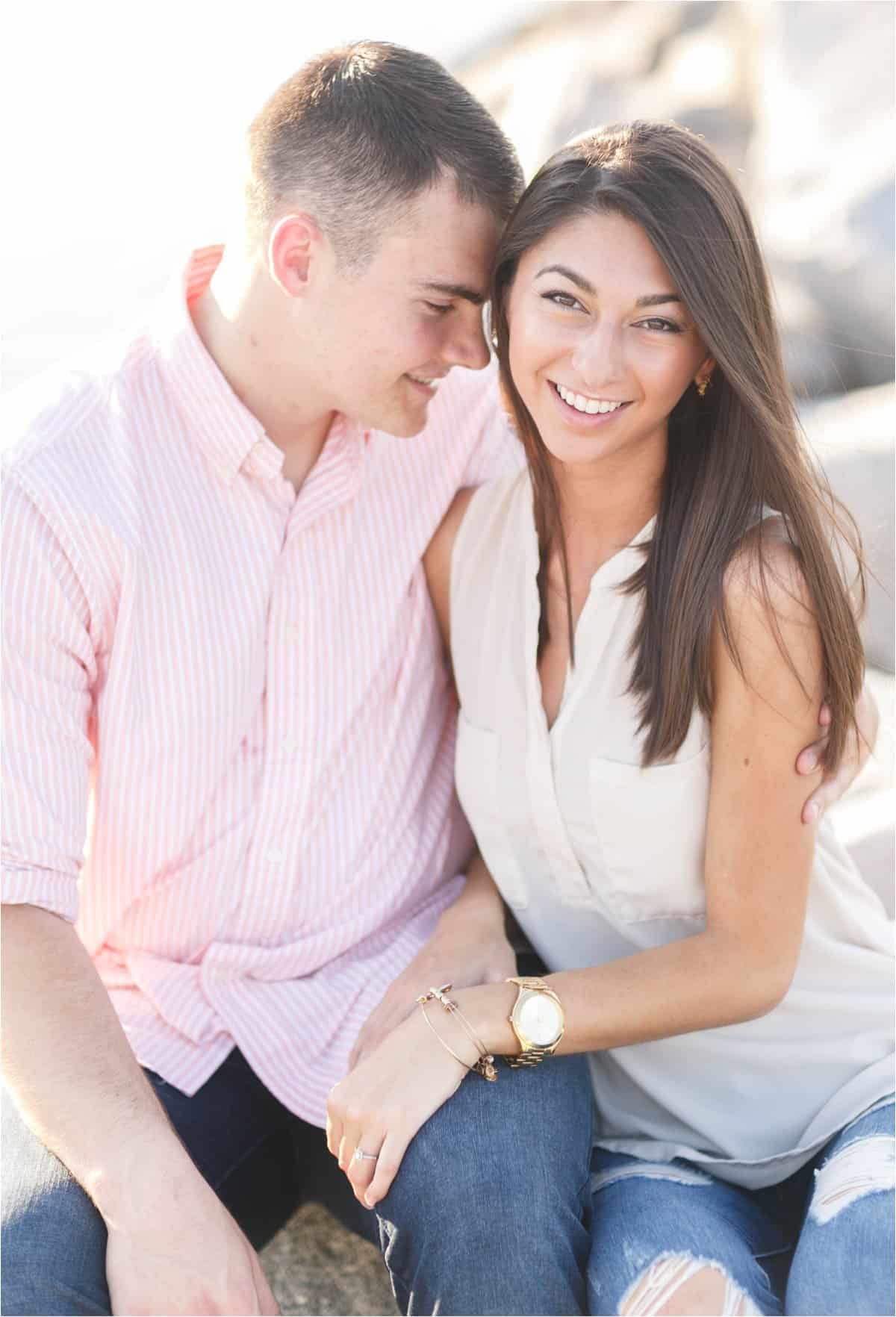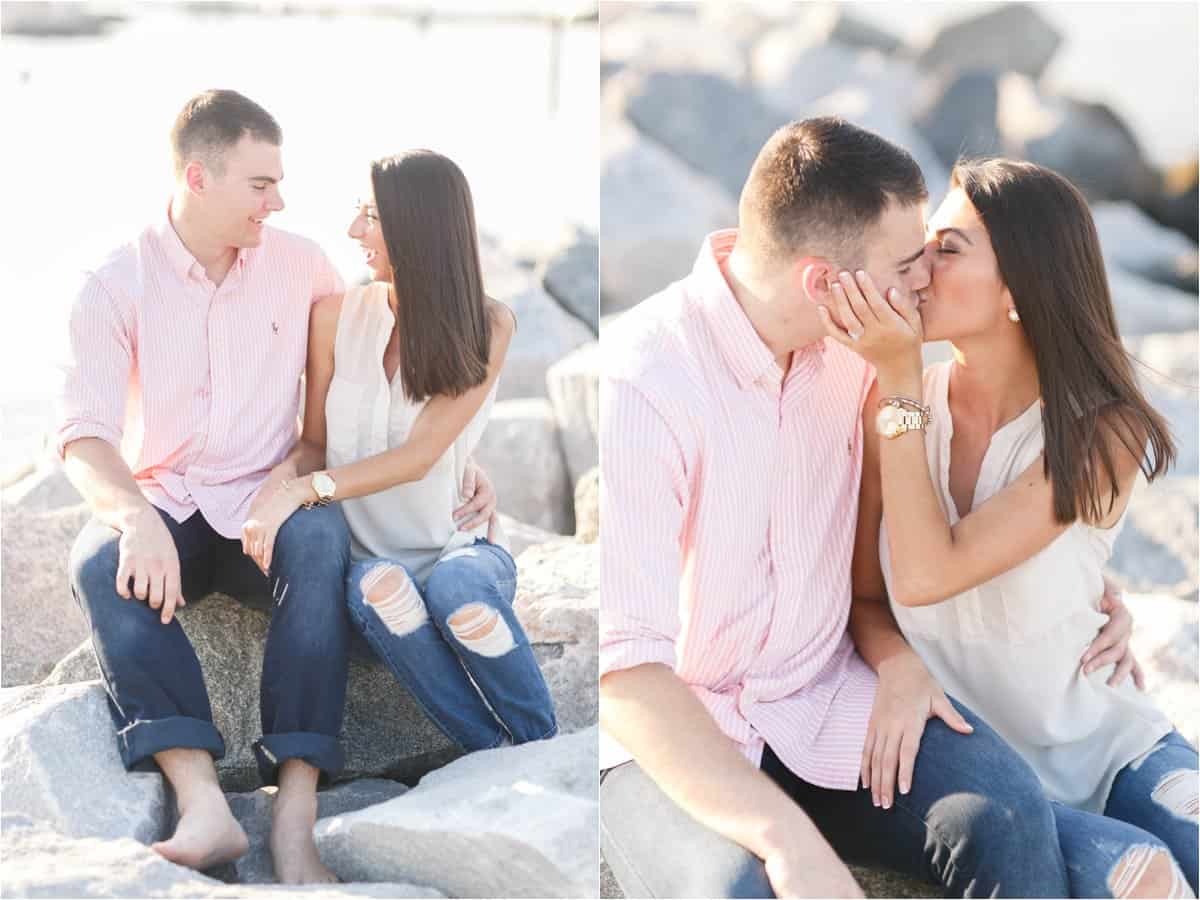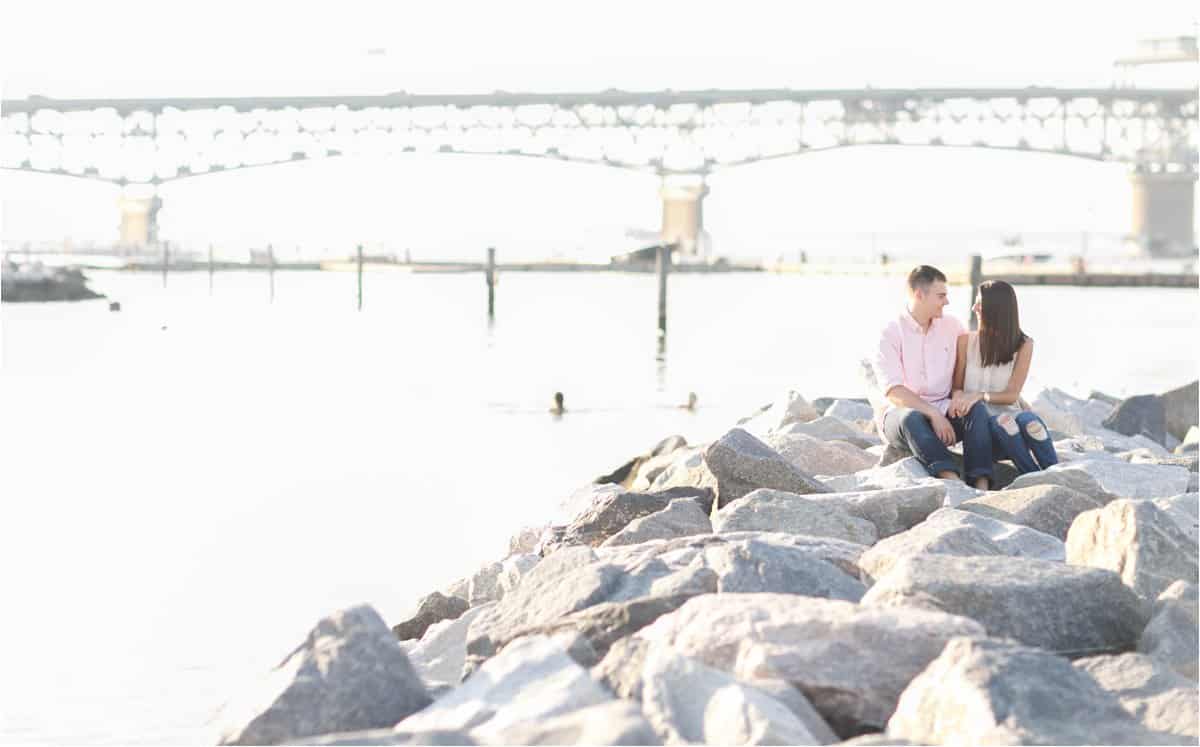 YAY! I love how fun these two are! 🙂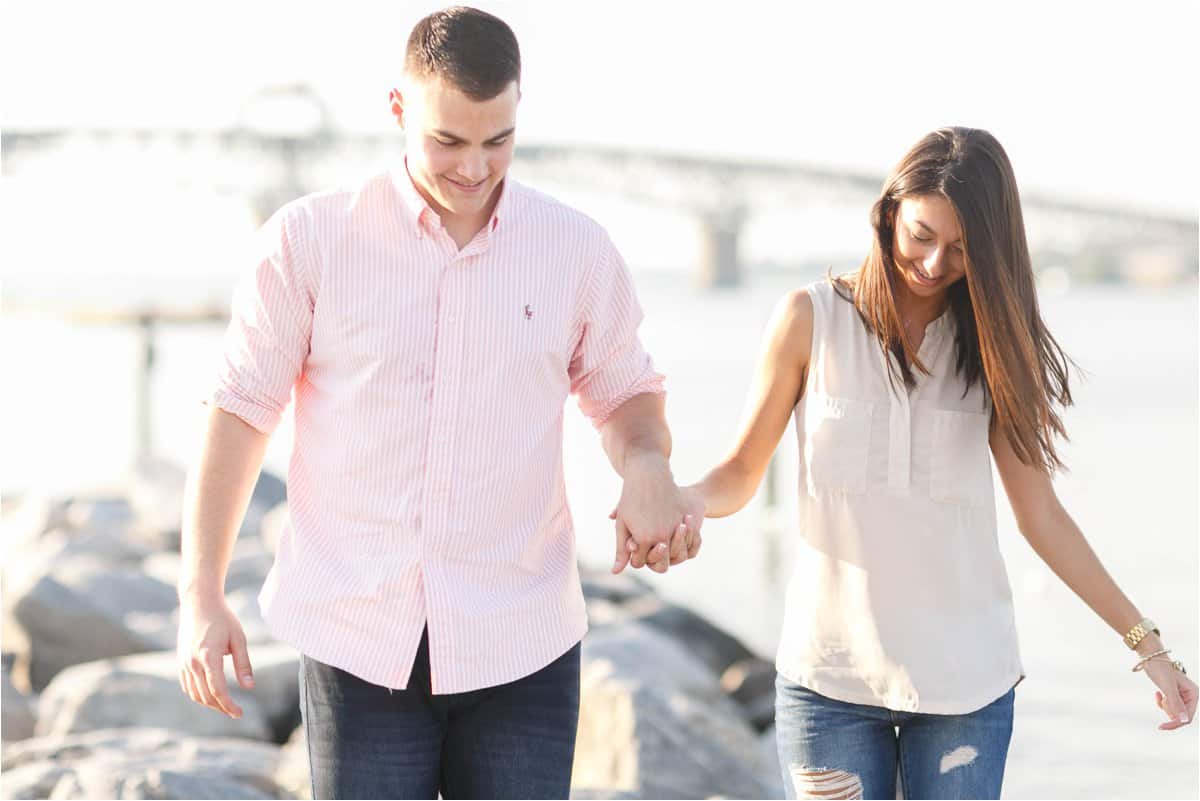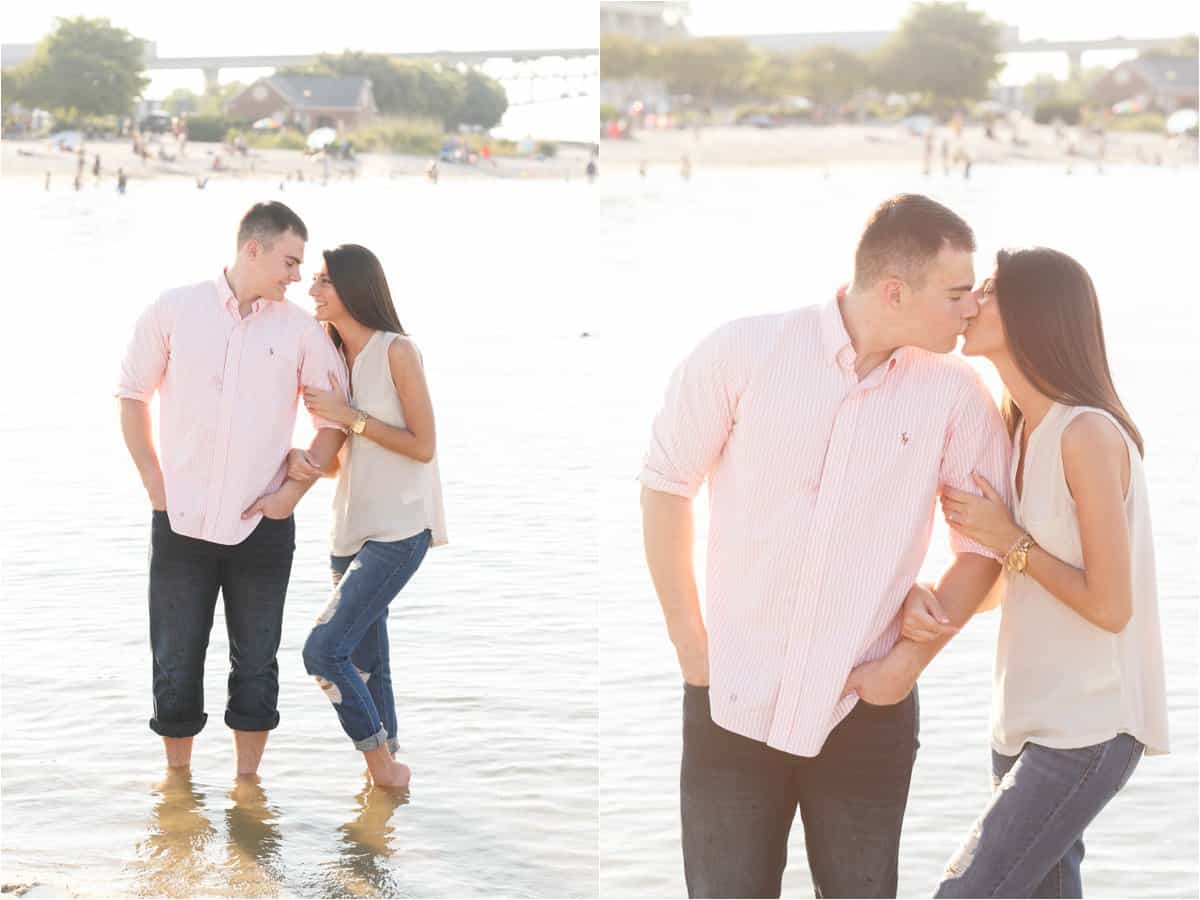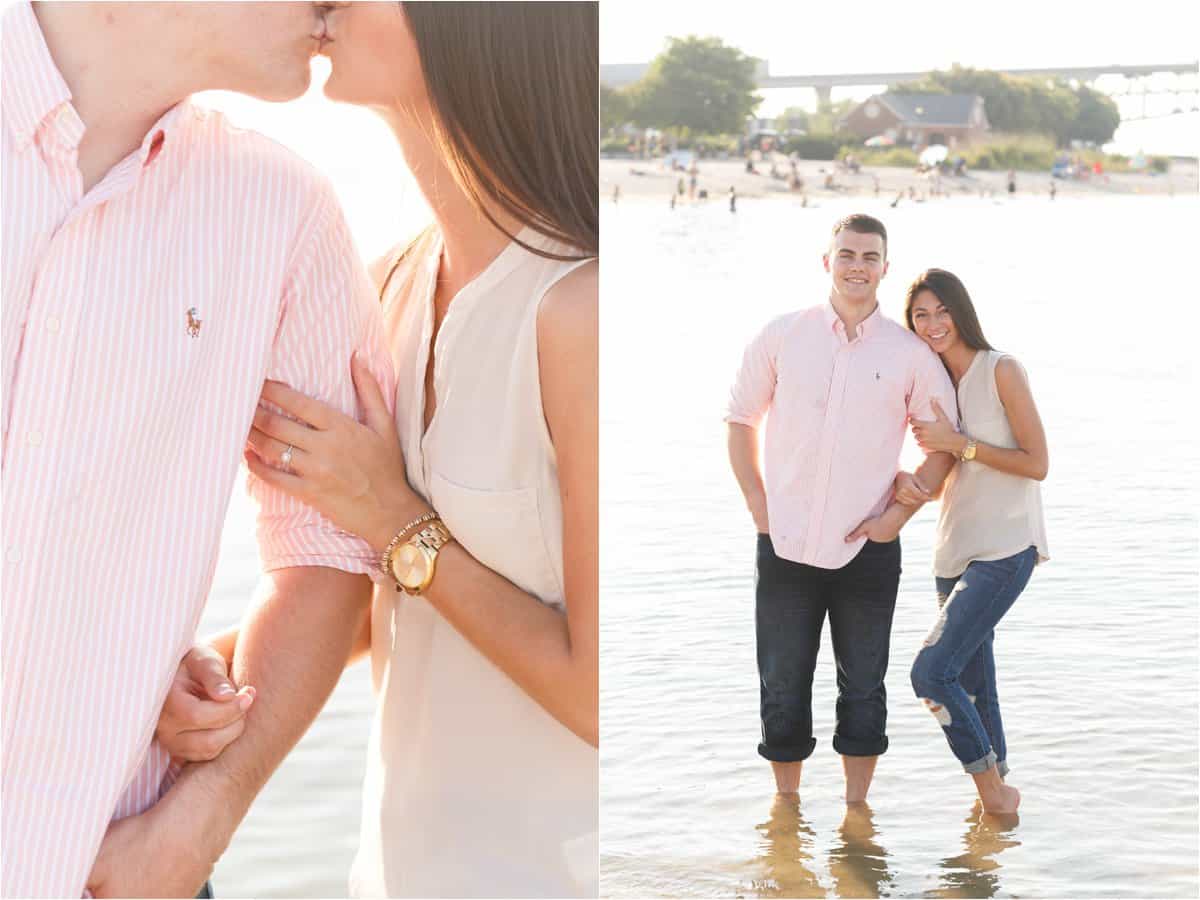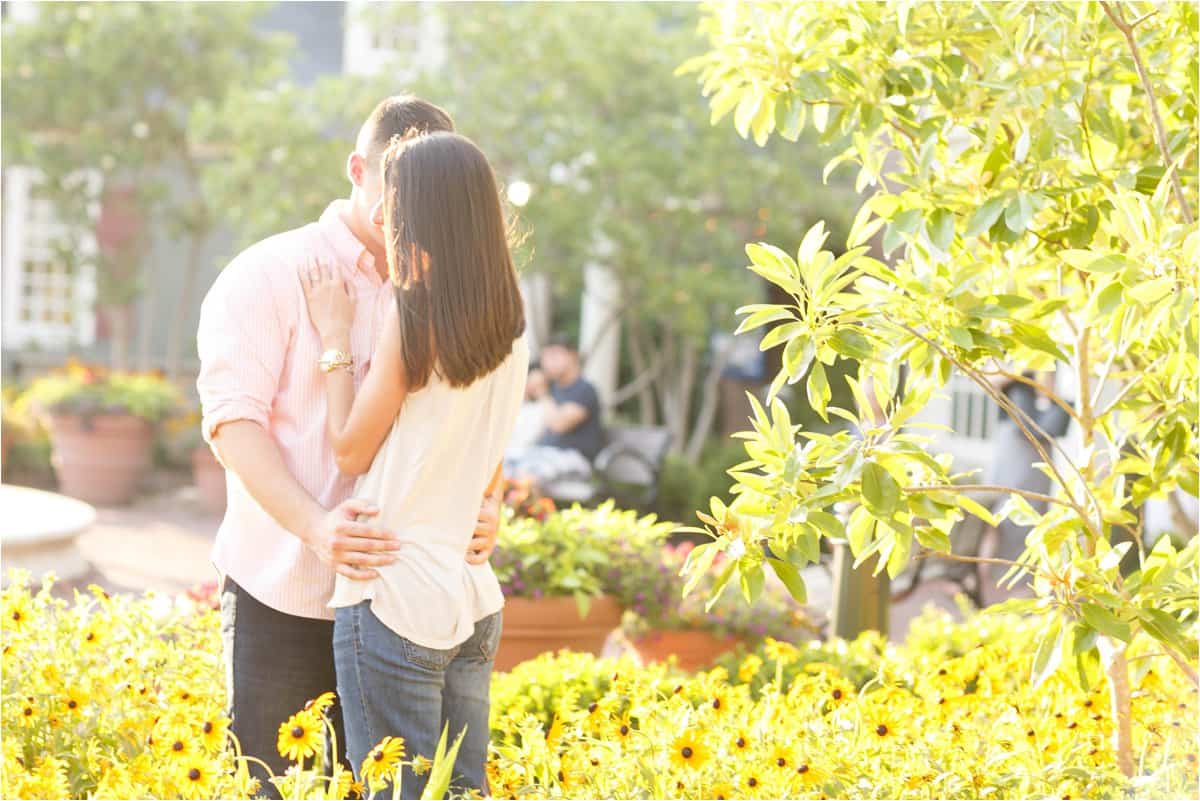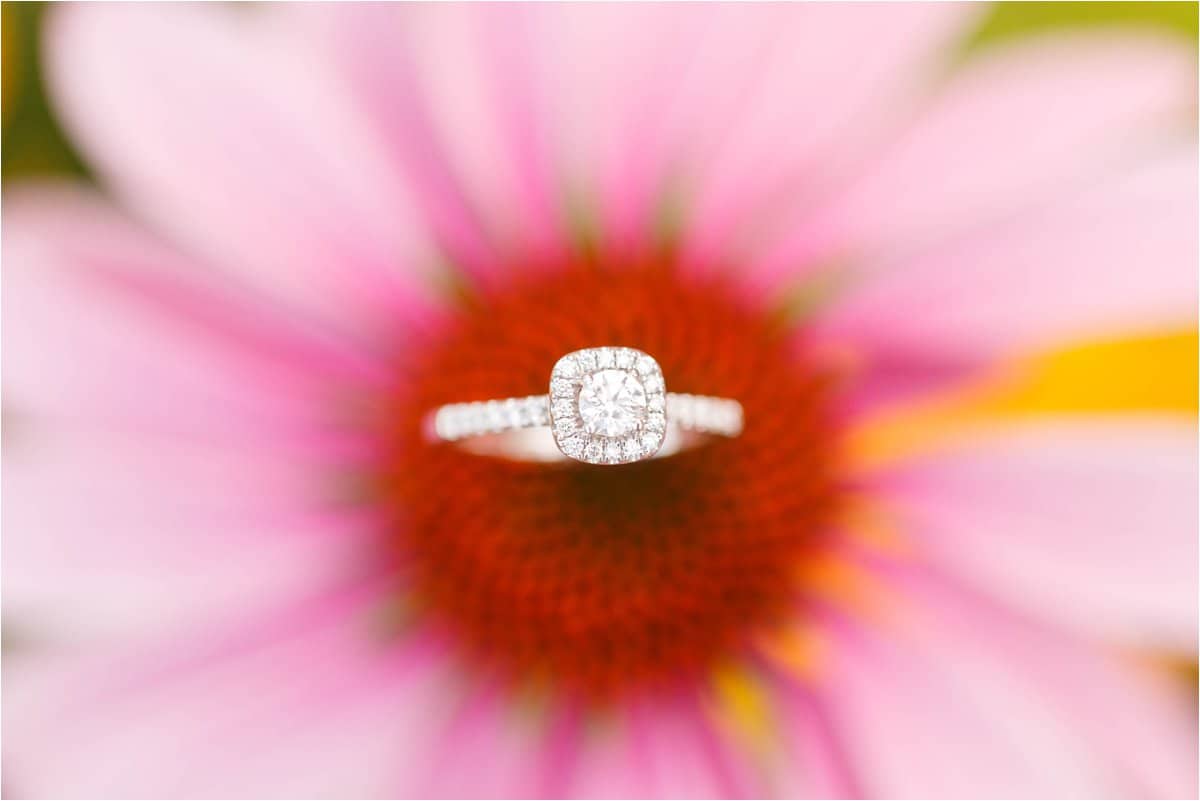 LOVEEE Amina's outfit choice!!! So pretty!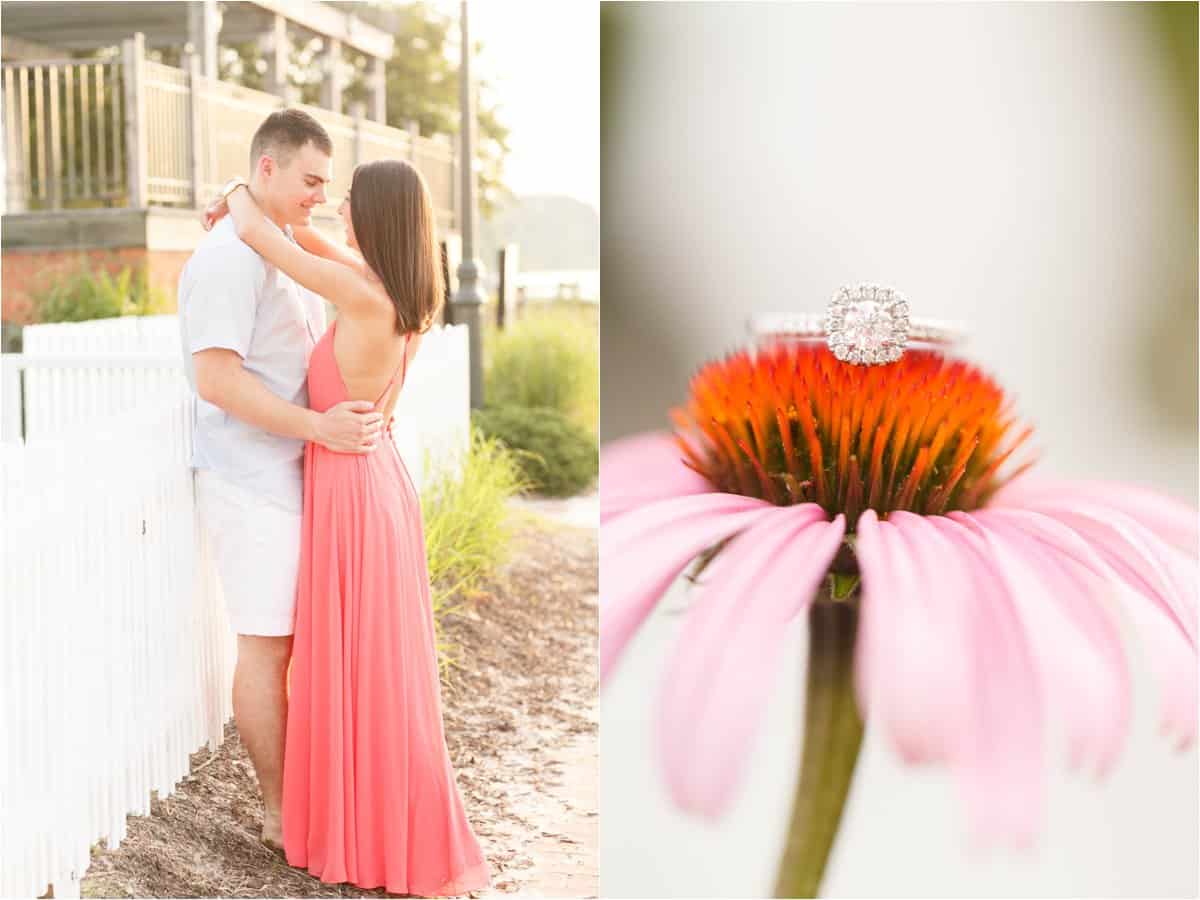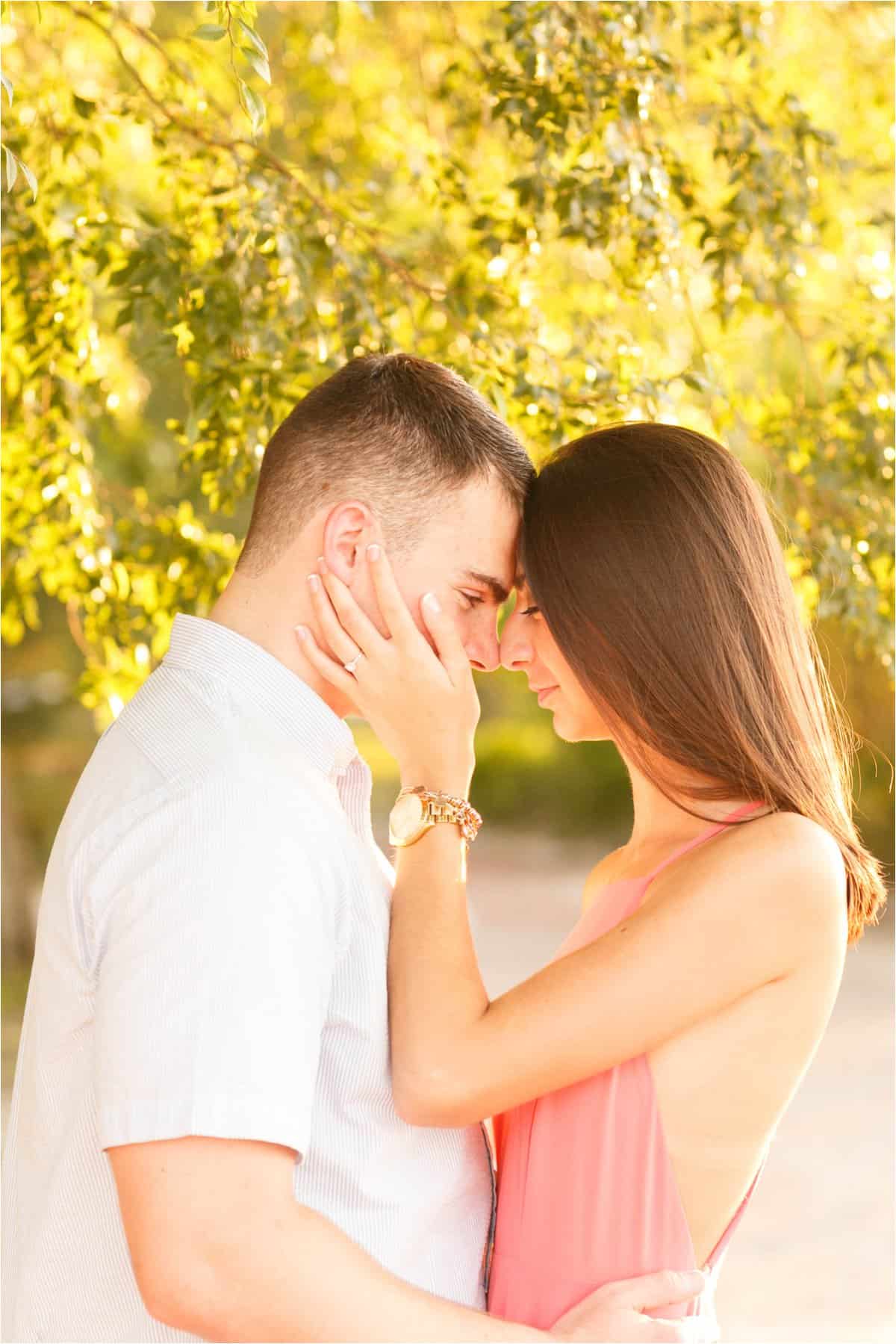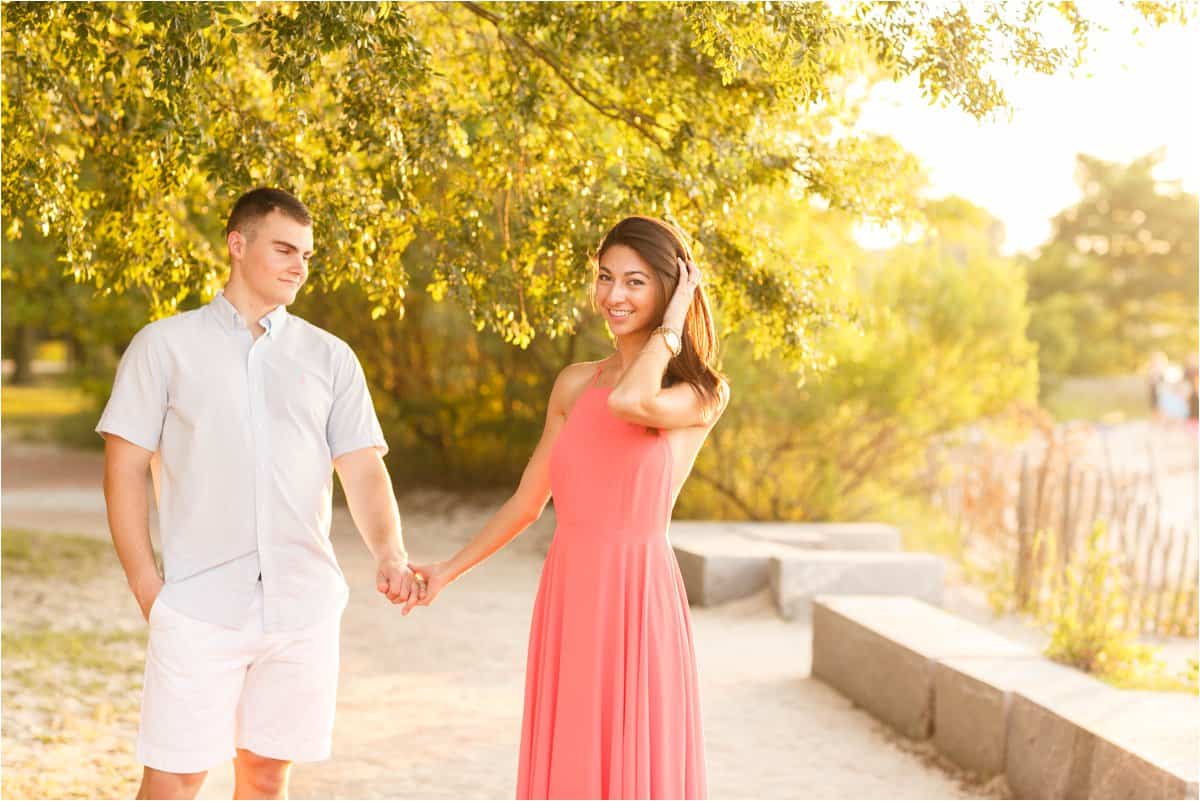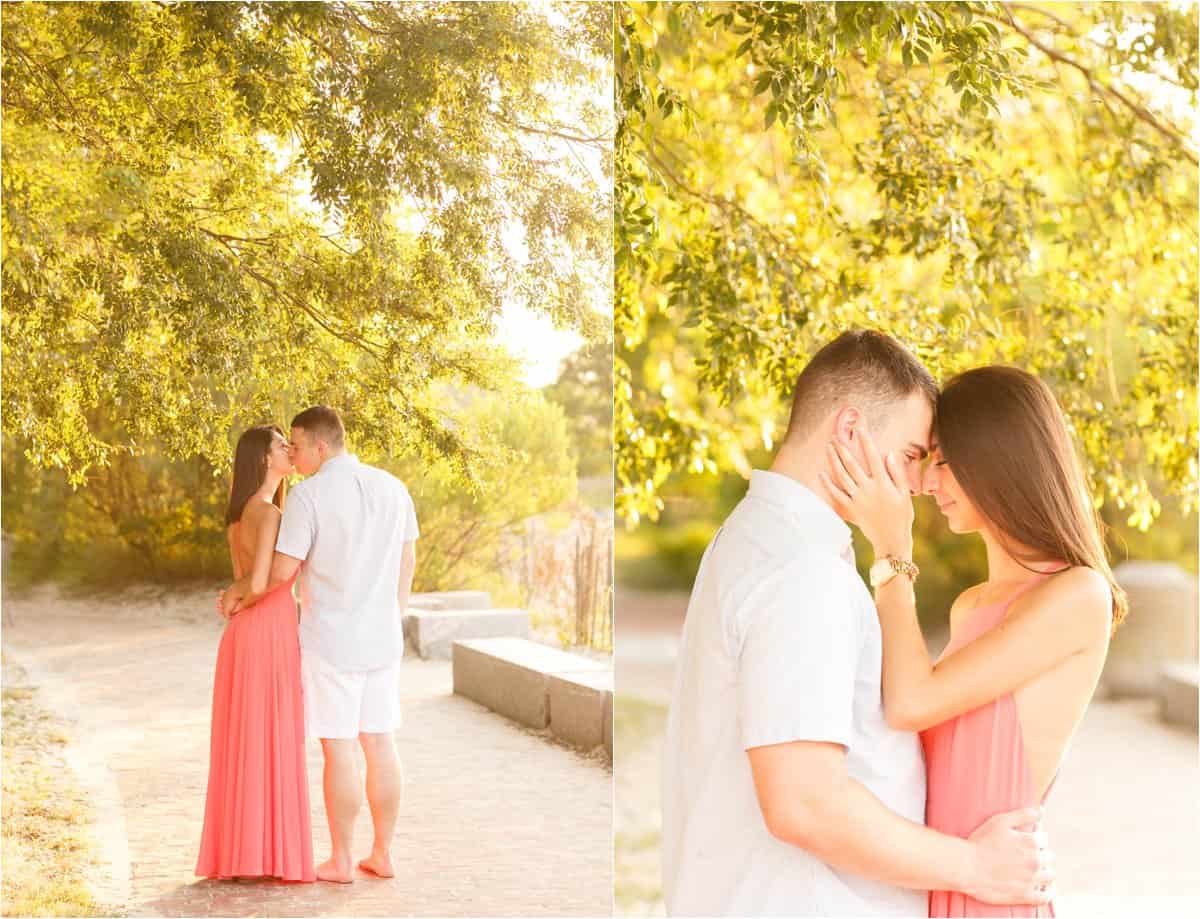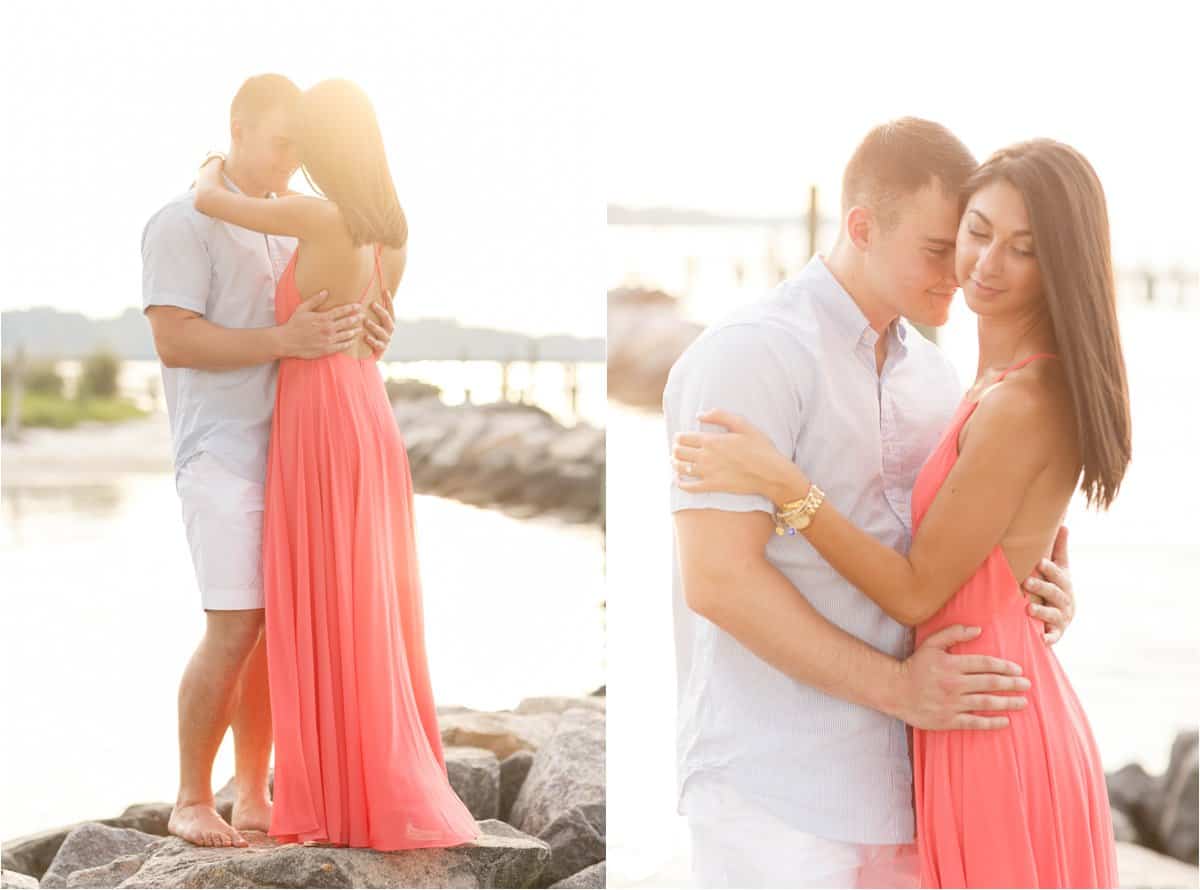 GAH! A princess with her prince!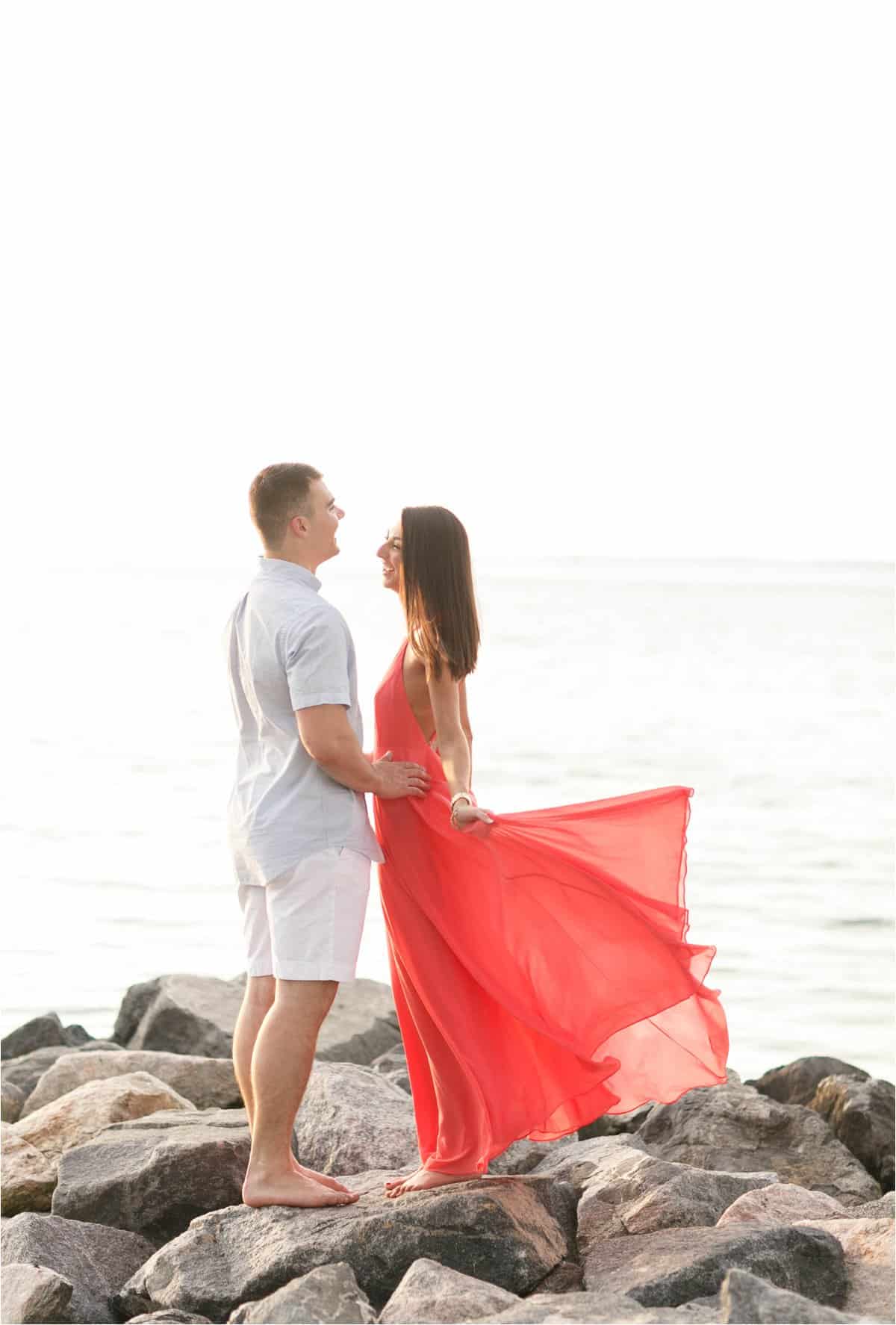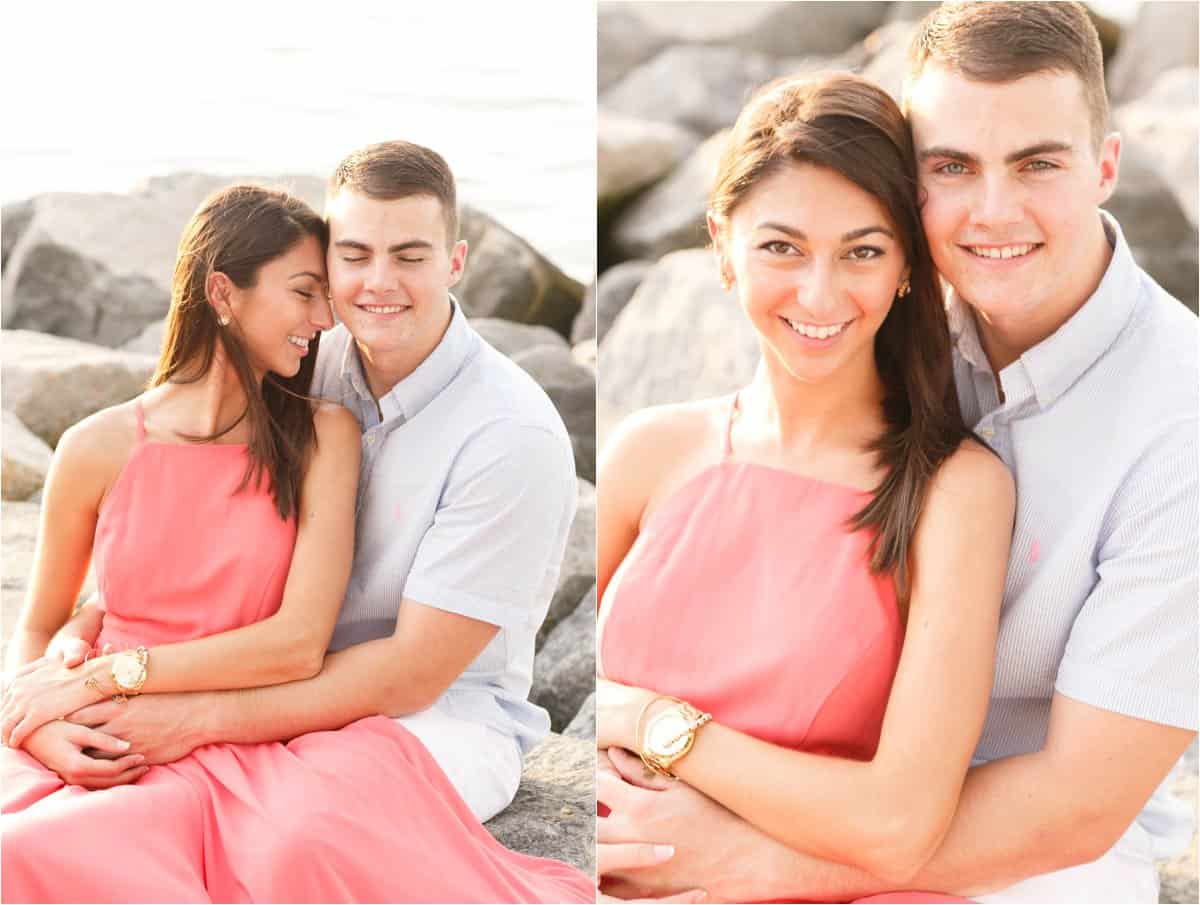 Stunning!!!!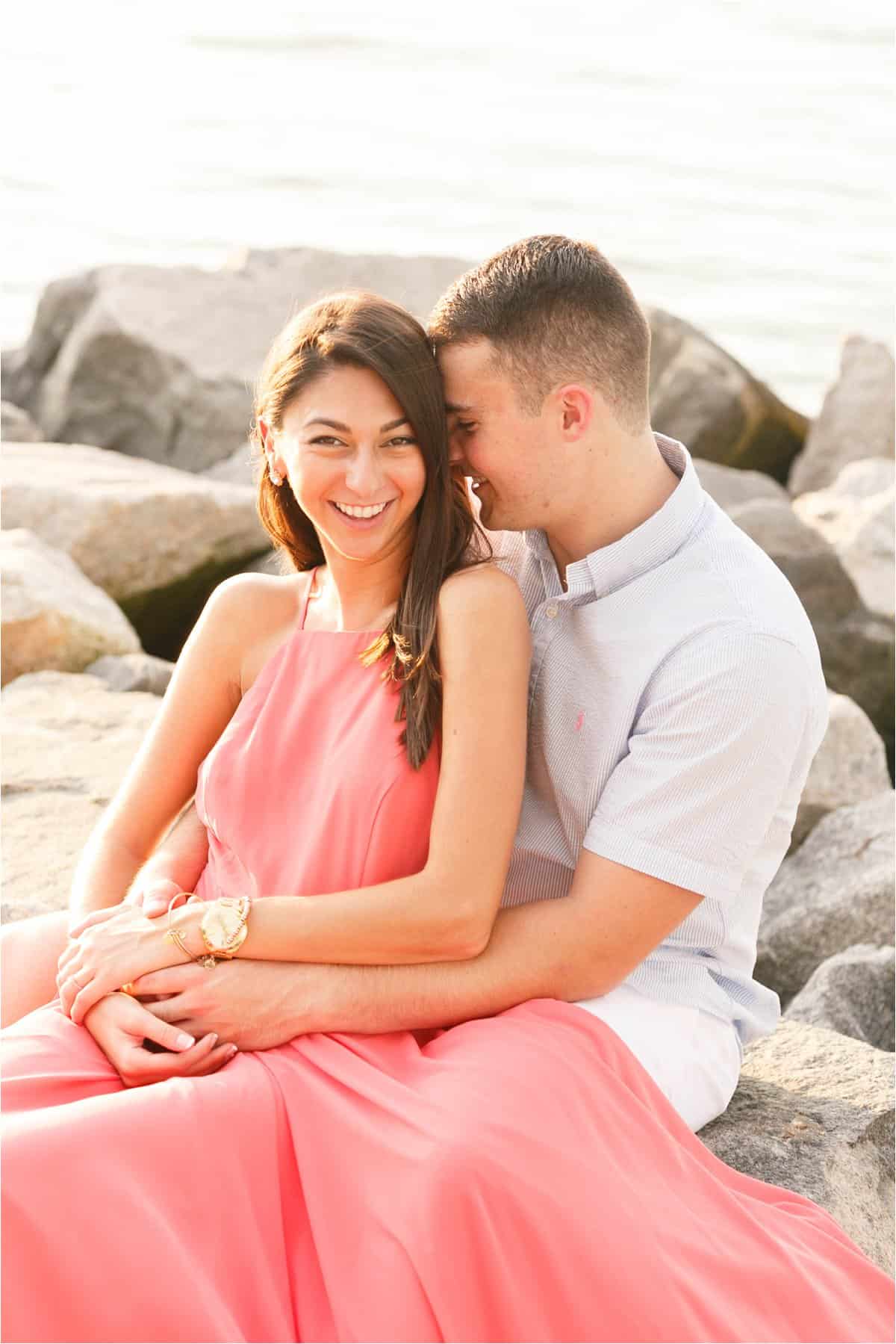 I told them I felt like we were filming a promo for The Bachelor during these photos! haha.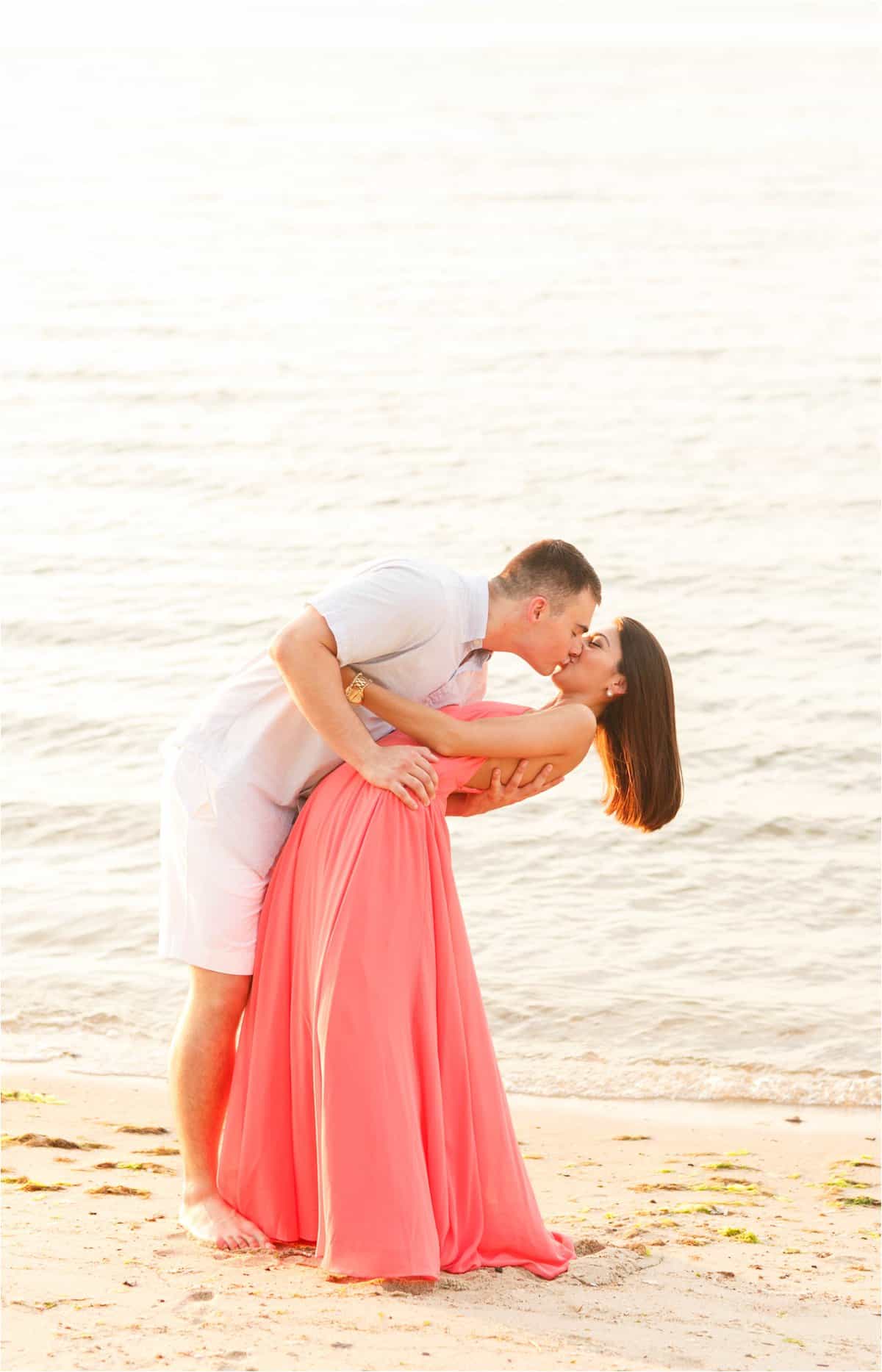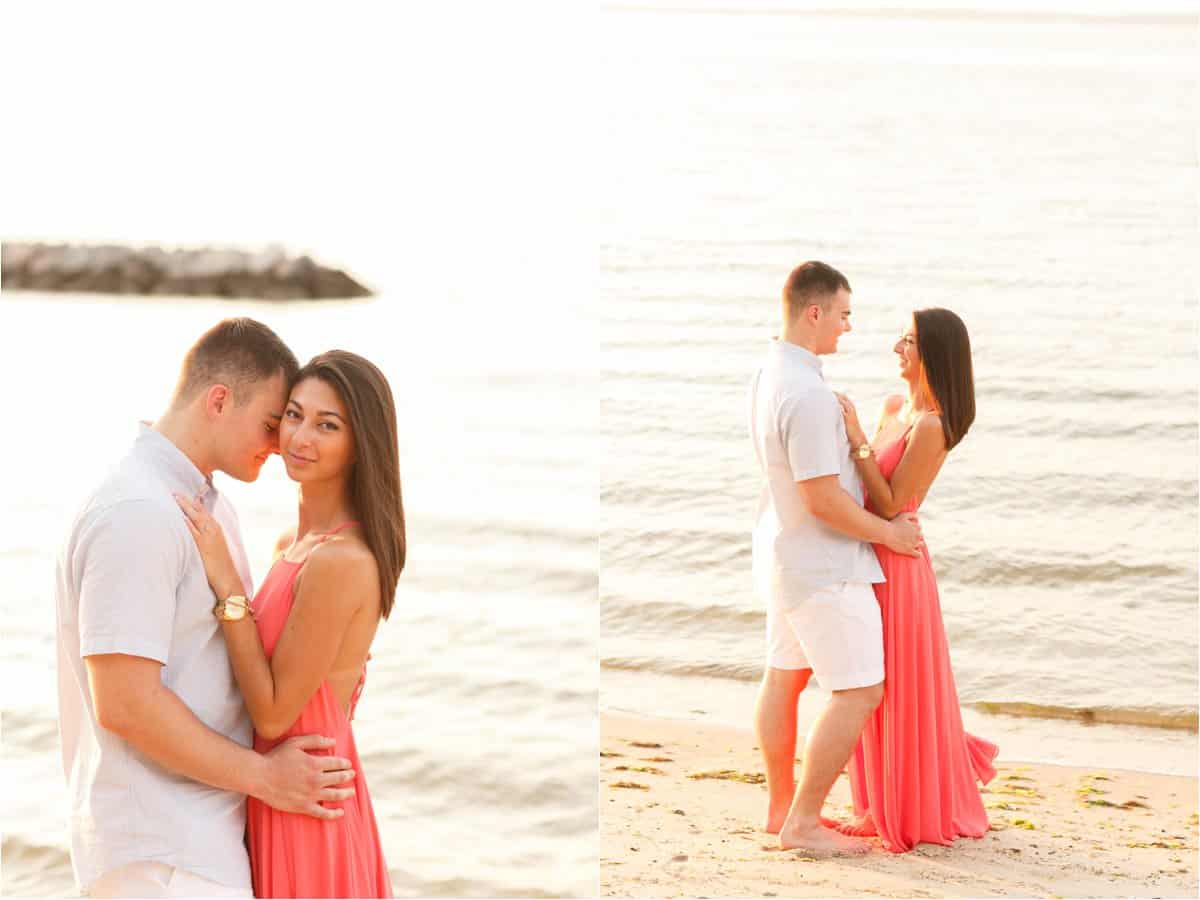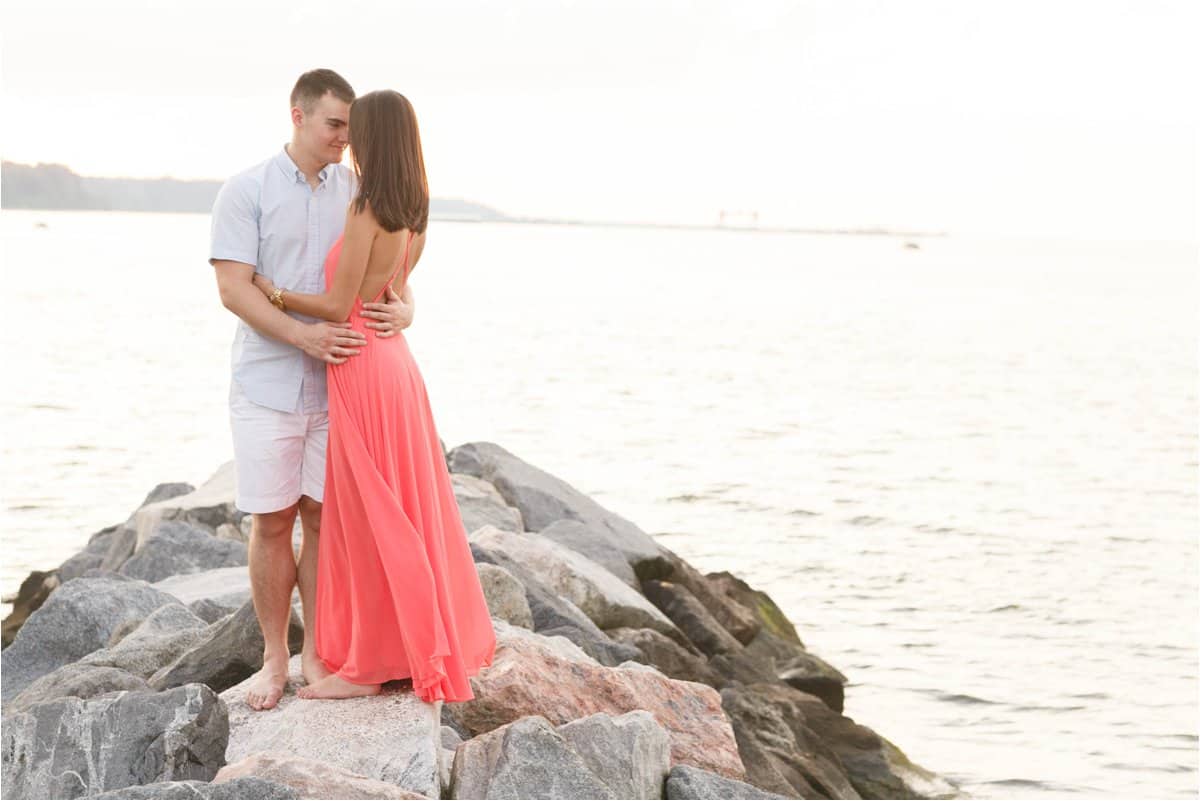 So handsome, Mike!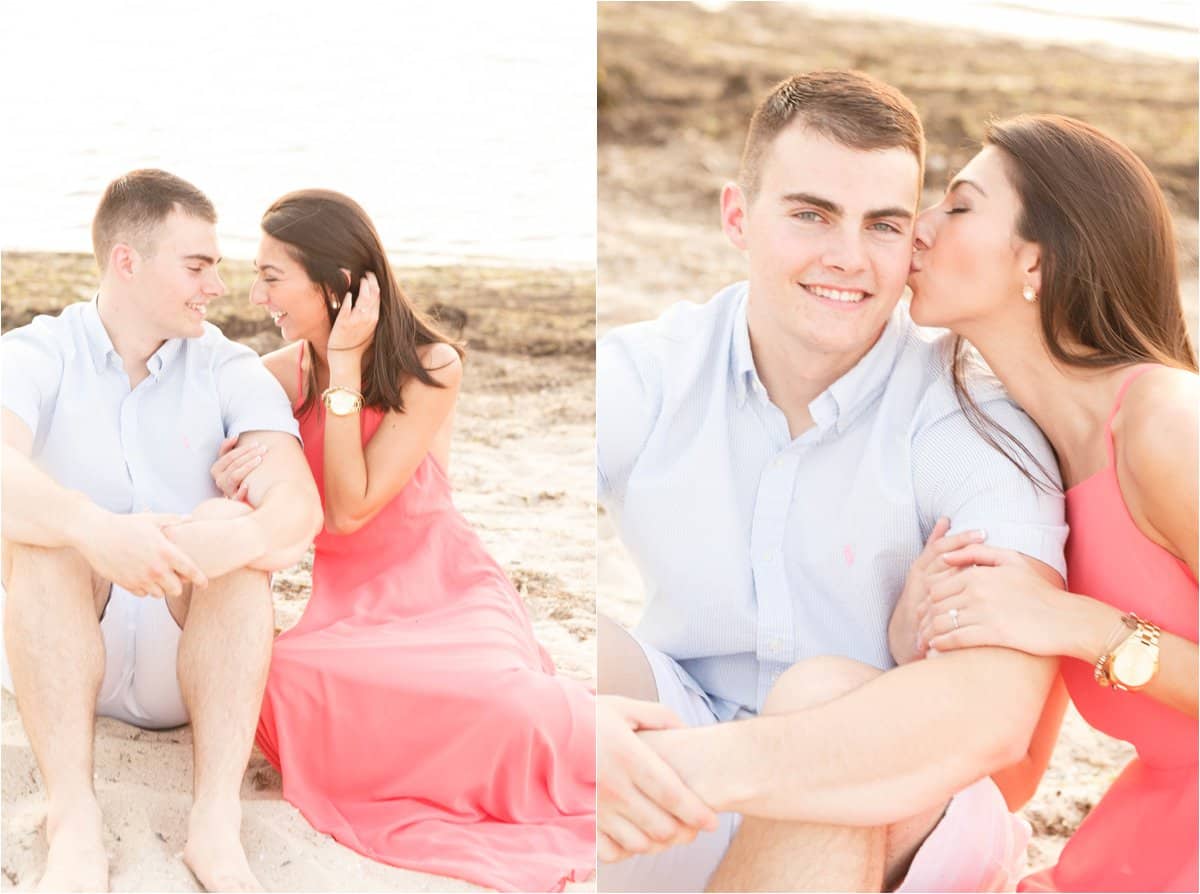 LOVEEEE!!!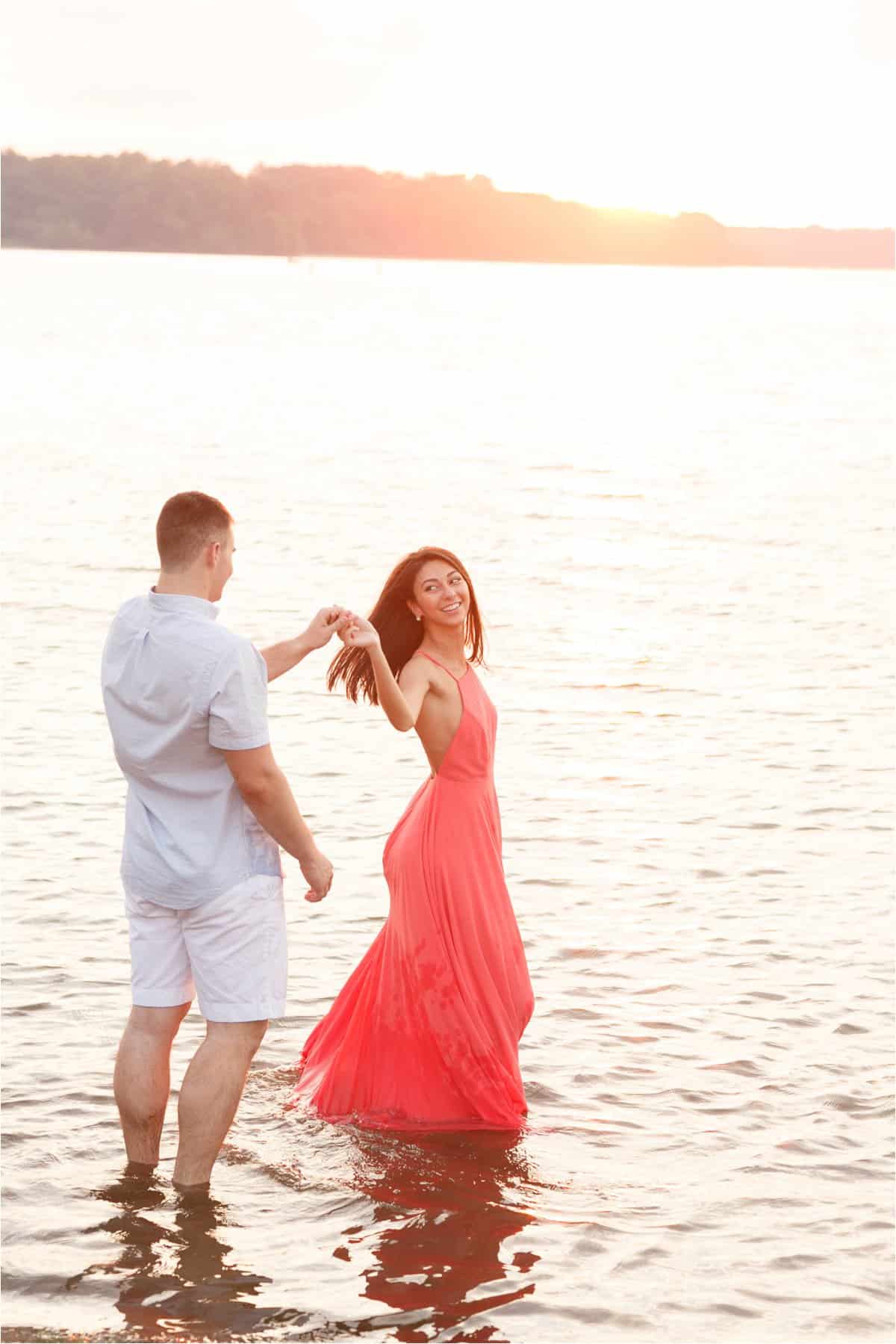 How cool are my couples? I ask them if they want to get in the water and they are all for it!!! YAY! I'd say it was totally worth it!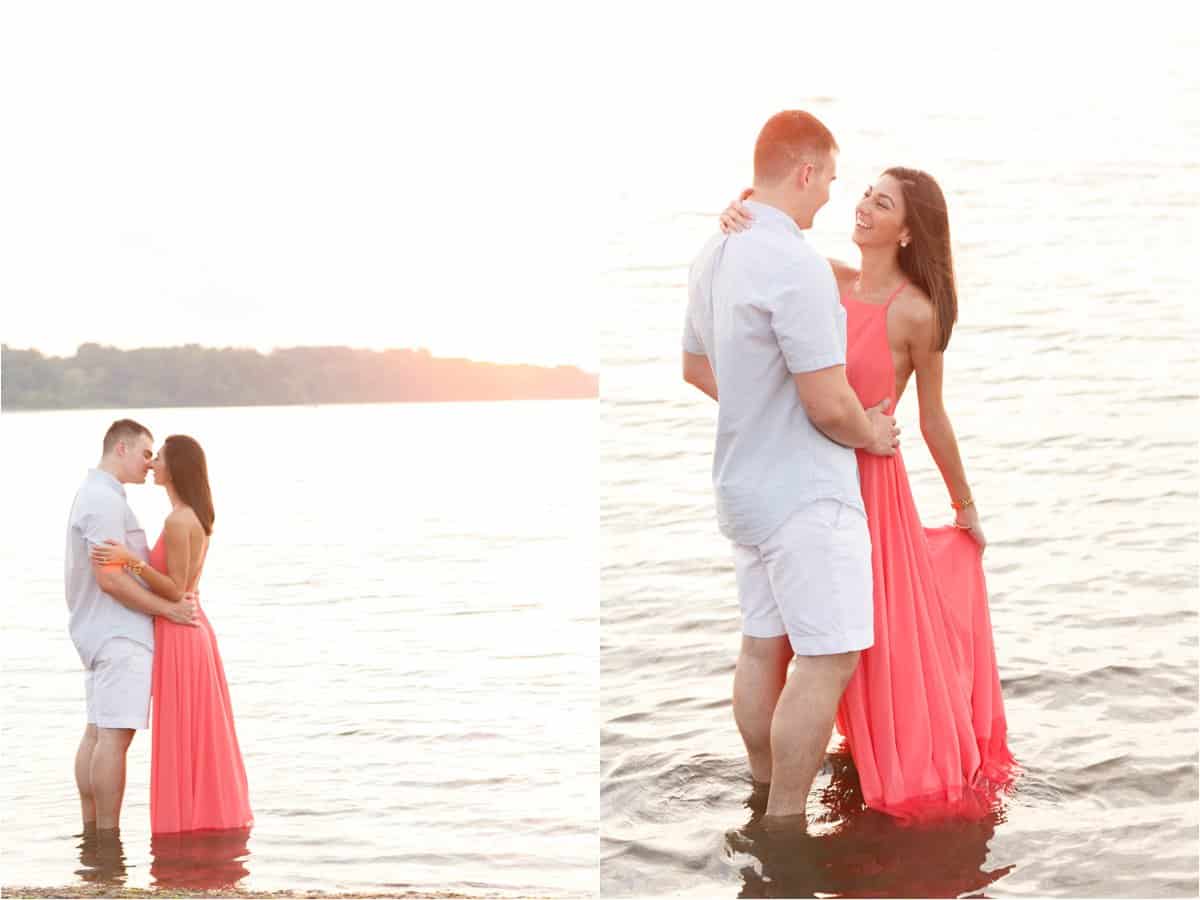 Ummm HELLO!!!!! Dirty Dancing has nothing on these guys!