EEEE!!! I'm really excited about this post! See, this jewelry used to be a ring. Before my grandma passed away she gave each of my sisters and I a ring with our birthstones in it. Mine just so happened to be a diamond for April's birthstone. I've been wanting to find a way to incorporate my grandma's ring into something I can wear. Well, my sister Amanda worked at a jewelry store so I asked her if she'd be able to make the ring into a set of earrings and a necklace for me. I thought it'd be cool to have something of my grandma's that I could wear on our wedding day. 
Well, Amanda surely delivered! Isn't this so cool?! These diamonds were my grandma's and now I'll get to have a piece of her with me on our wedding day. EEE!!! So cool! And so special! We decided to do the earrings in white gold and the necklace in rose gold. I just LOVE mixing metals. It's so fun! 
Enjoy a few pics of some of the jewelry I'll be wearing with my wedding dress! EEE!!! 
And YES! The background is from the Lilly Pulitzer catalog! hehe. I just love those fun colors so much! 🙂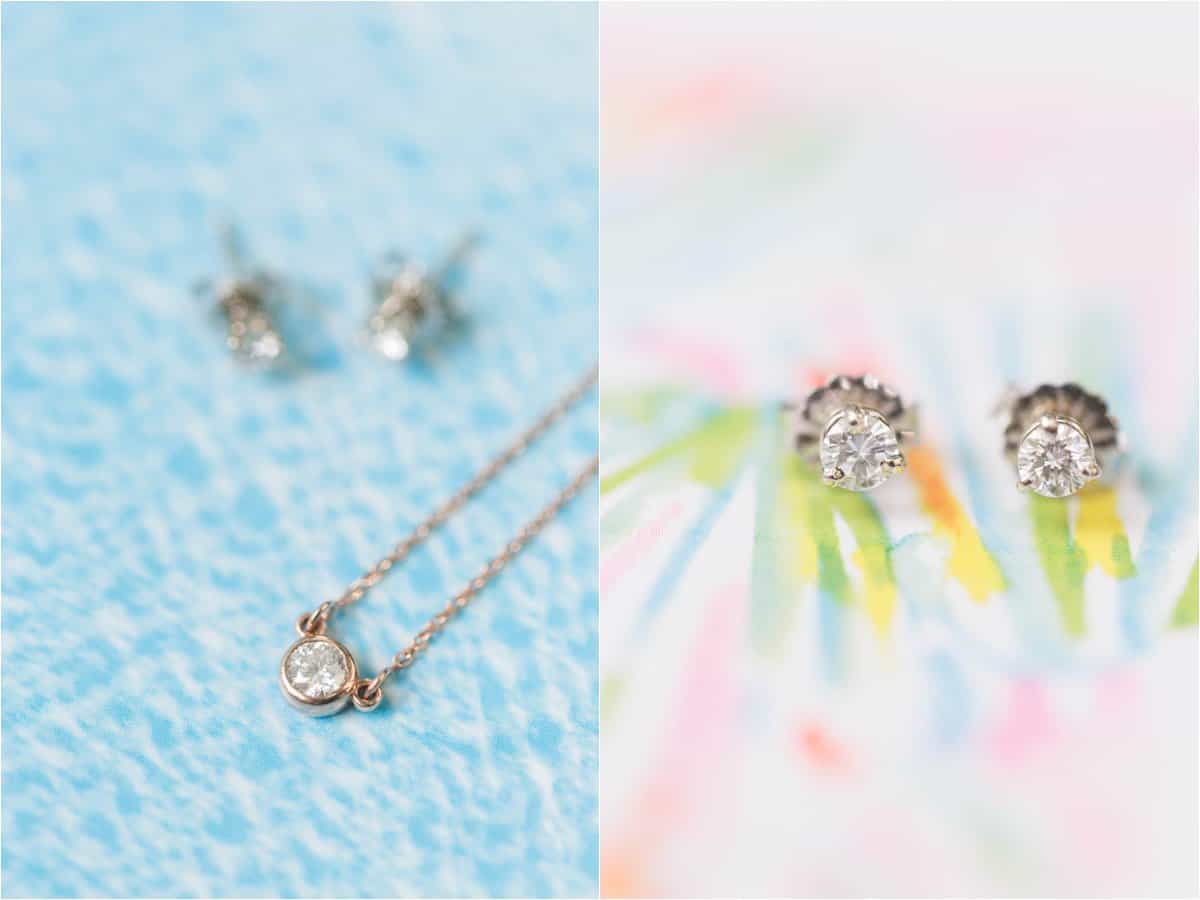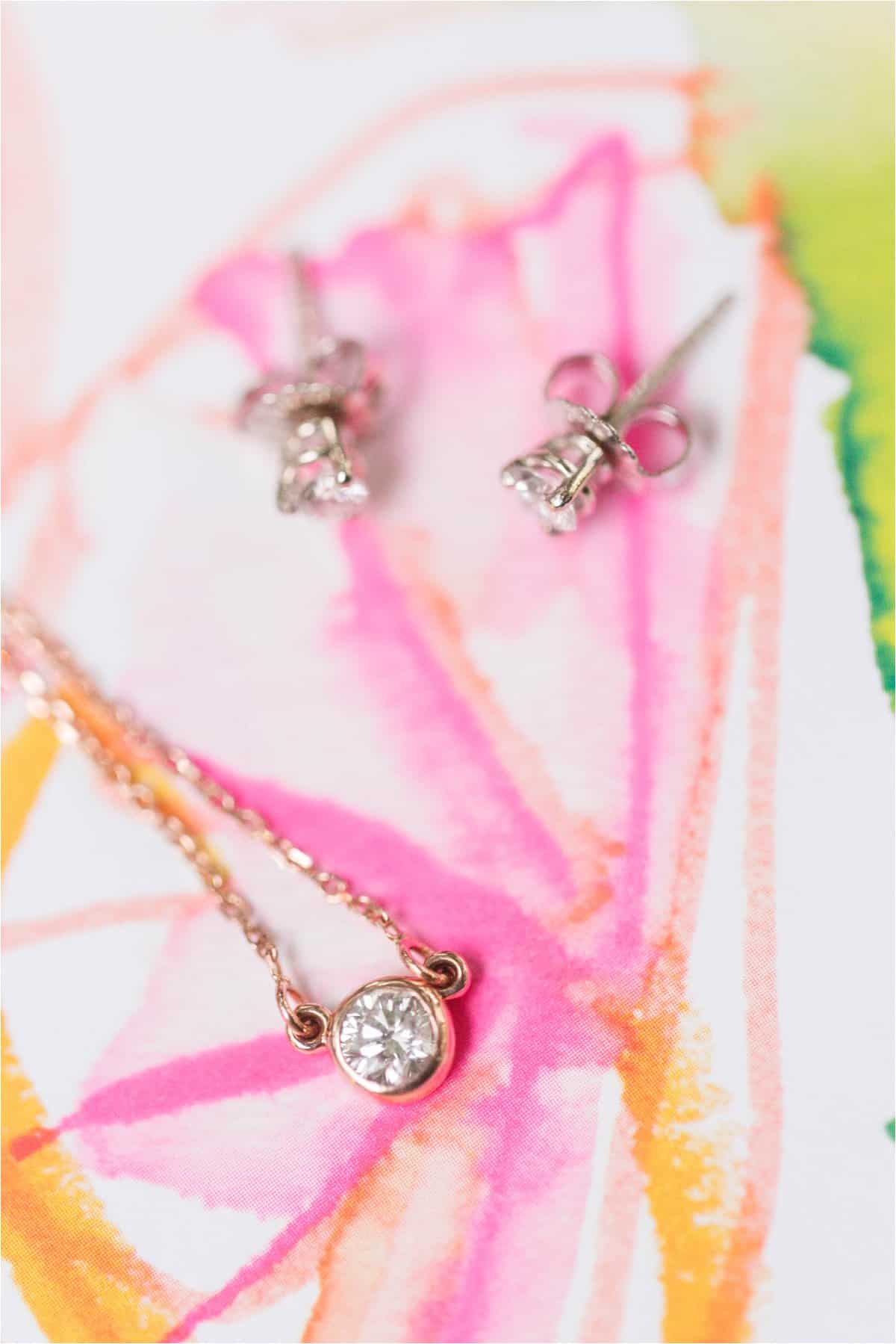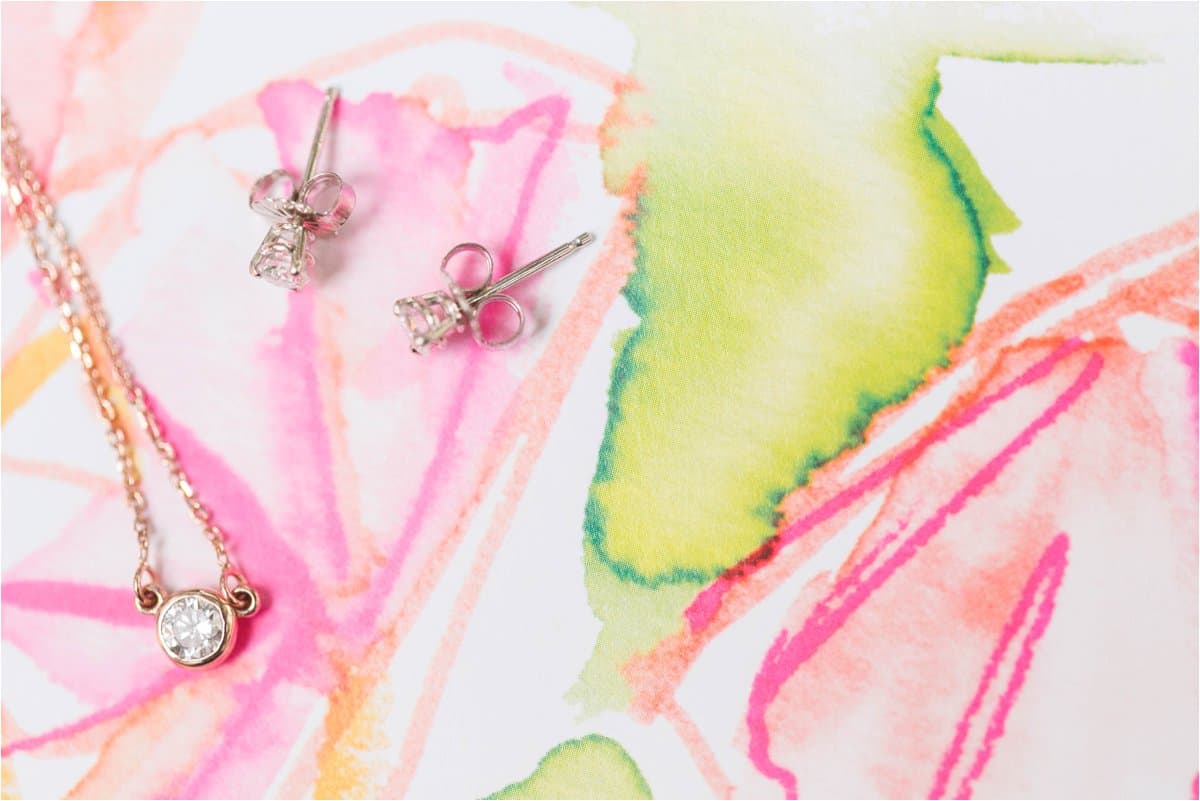 I can't wait to wear these on our big day!!! Thanks Amanda for making this happen! 🙂