It was so fun meeting up with Britlin and Sam earlier this week for their engagement session. We met in downtown Richmond, where they first lived together. It was fun doing photos in a location that meant a lot to them! We took pictures along the same streets they used to walk their dogs down in the evening after work and revisited their old hangouts. It was a fun trip reminiscing down memory lane with them. 
Their cute pups, Mya and Gunner, joined us during the first part of the session and did a great job! Such models! 
Britlin and I have been trying to schedule their engagement photos for the past couple of months, but every time we planned on doing it, the weather was cray cray! I'm so thankful we finally had a beautiful day for their photos! It was perfect! AND the leaves had just started to turn and we got a peek of colors in some of their photos! YAY!
So excited for these two and can't wait for their April wedding! 🙂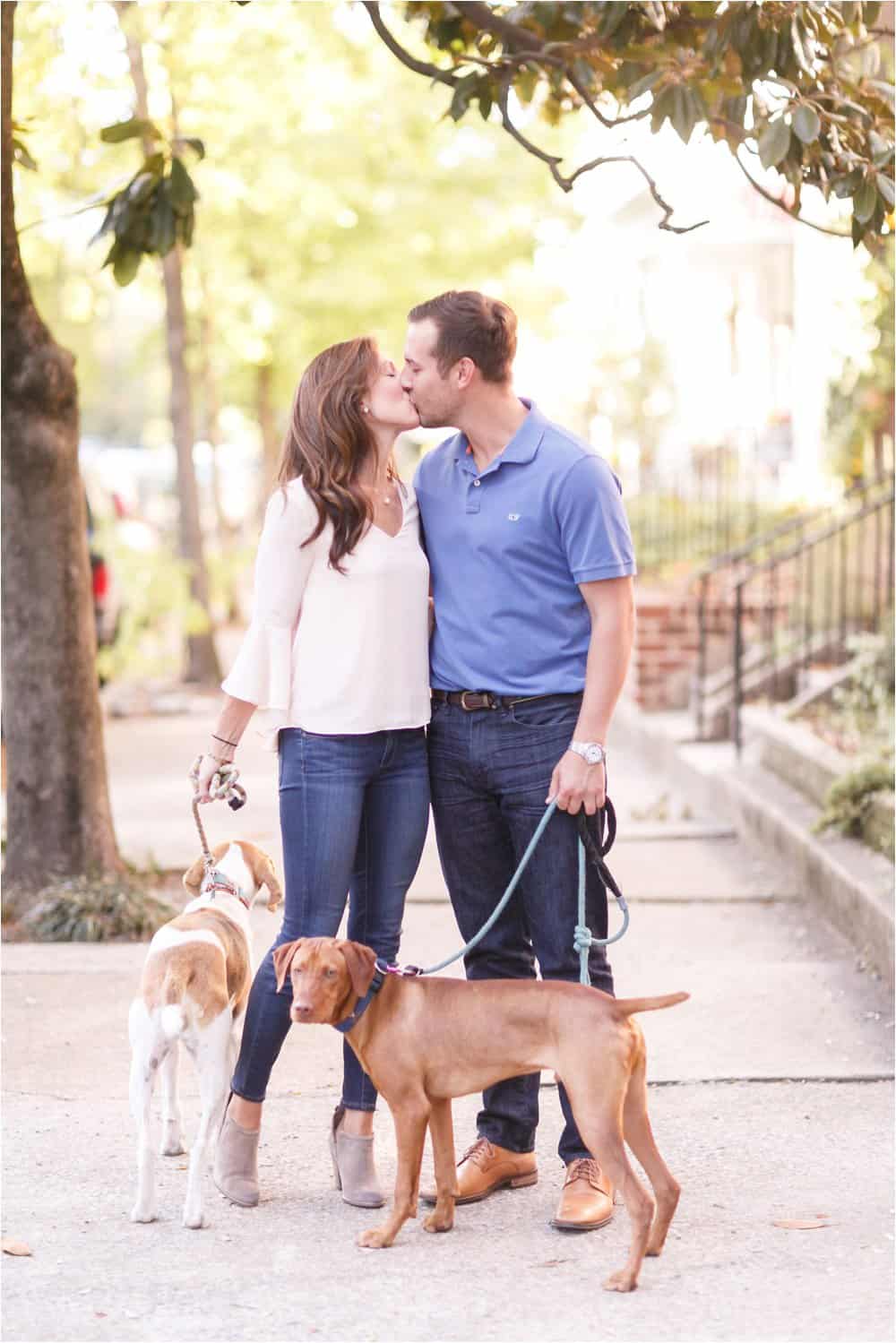 LOVE this sweet family pic!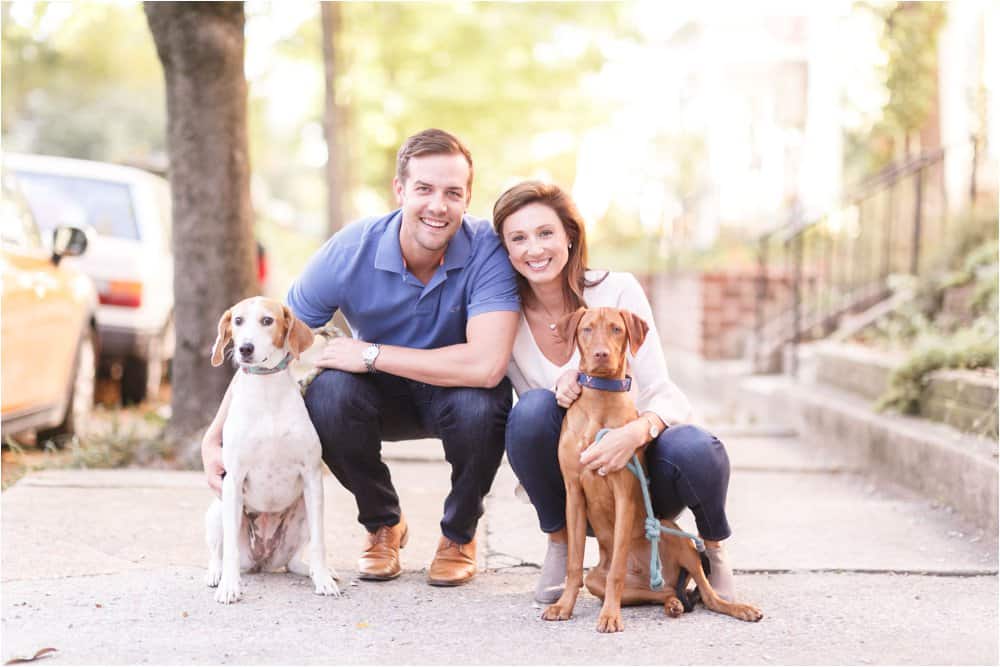 MODELS!!! 🙂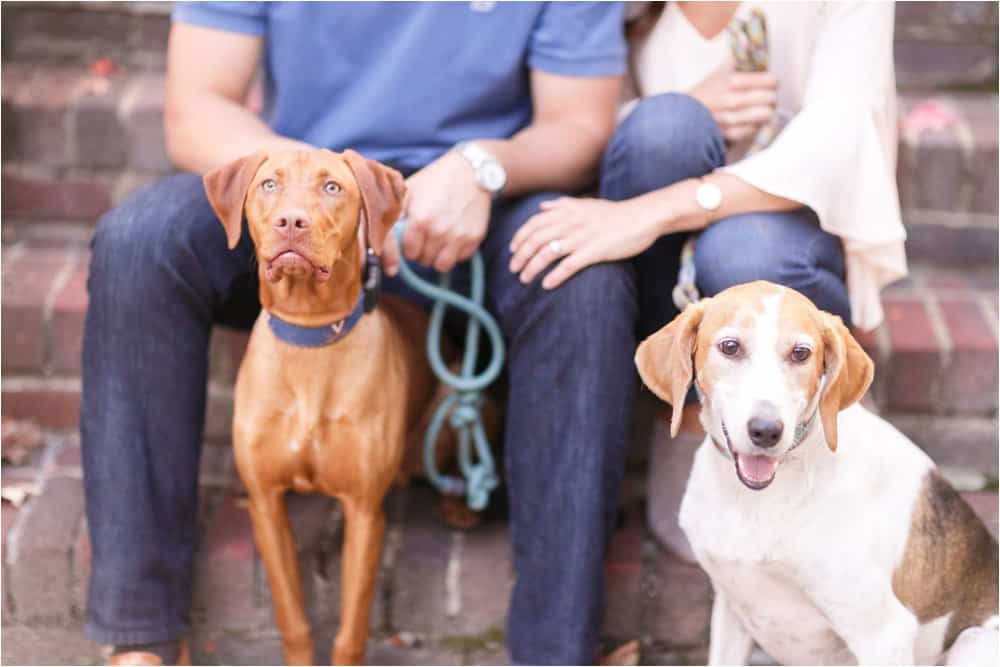 LOVE this one!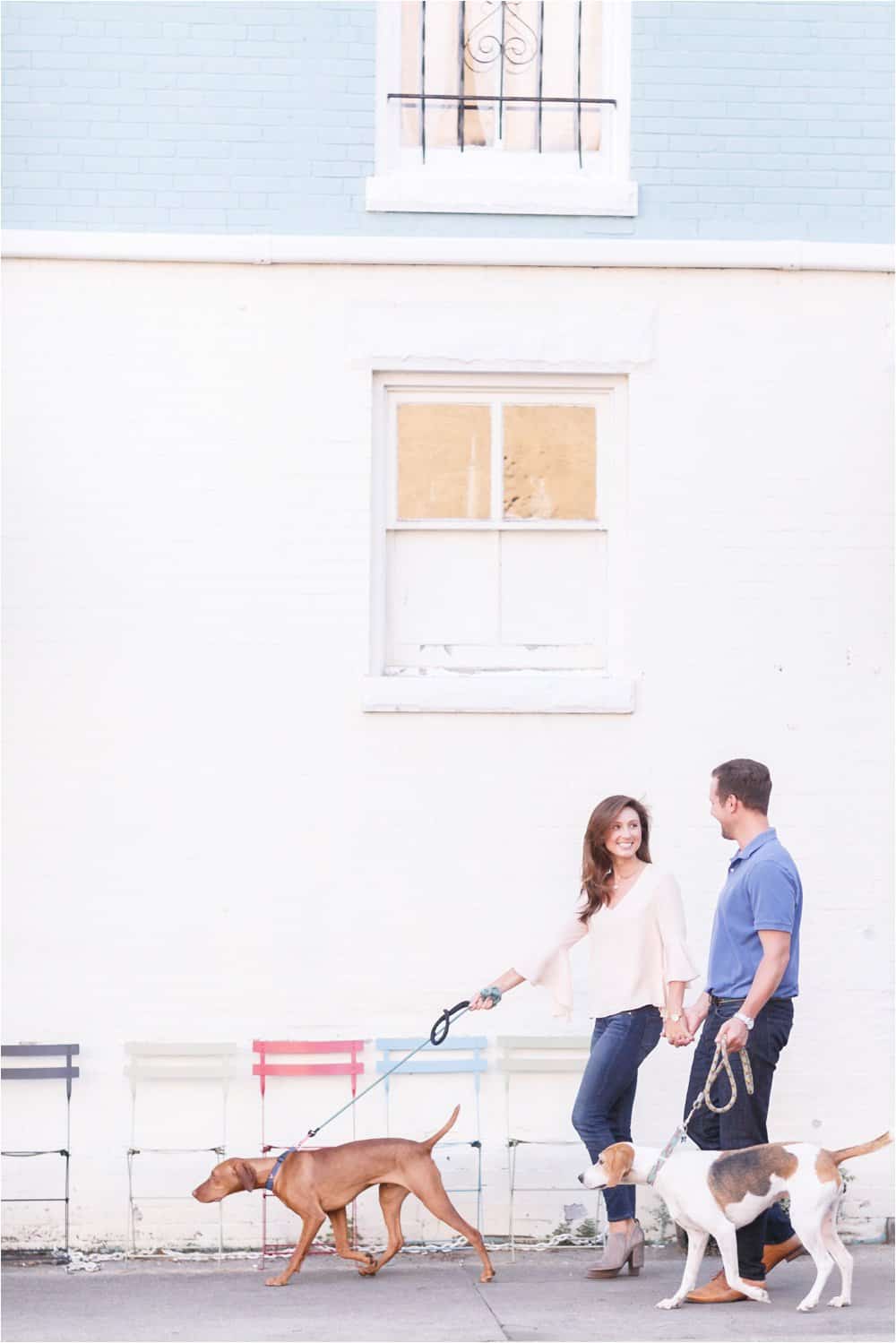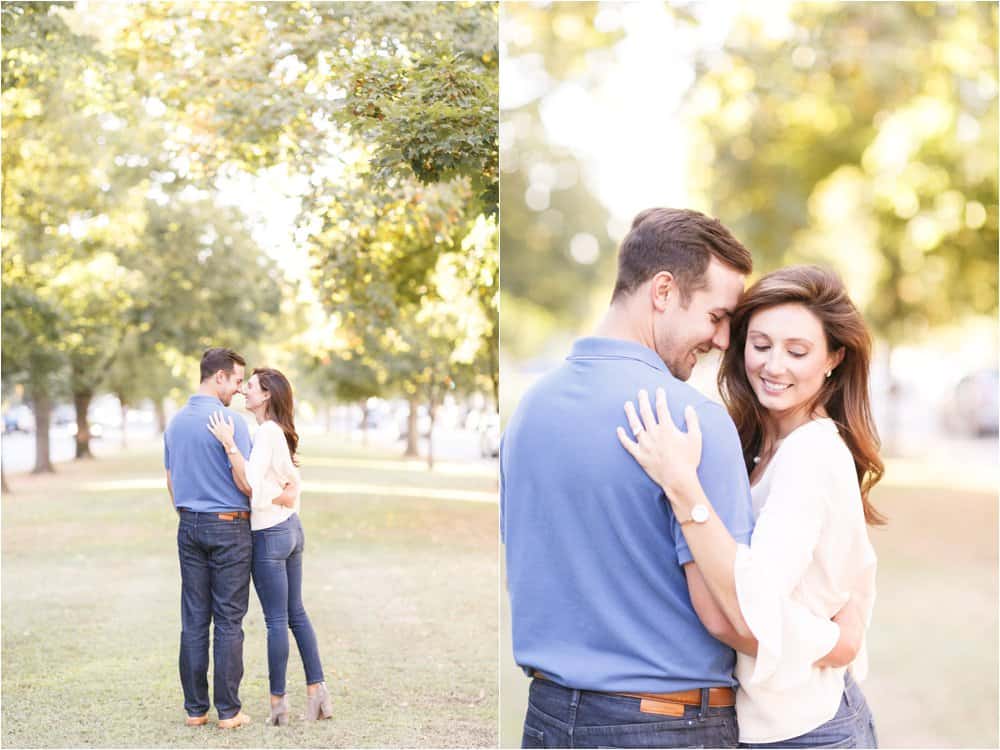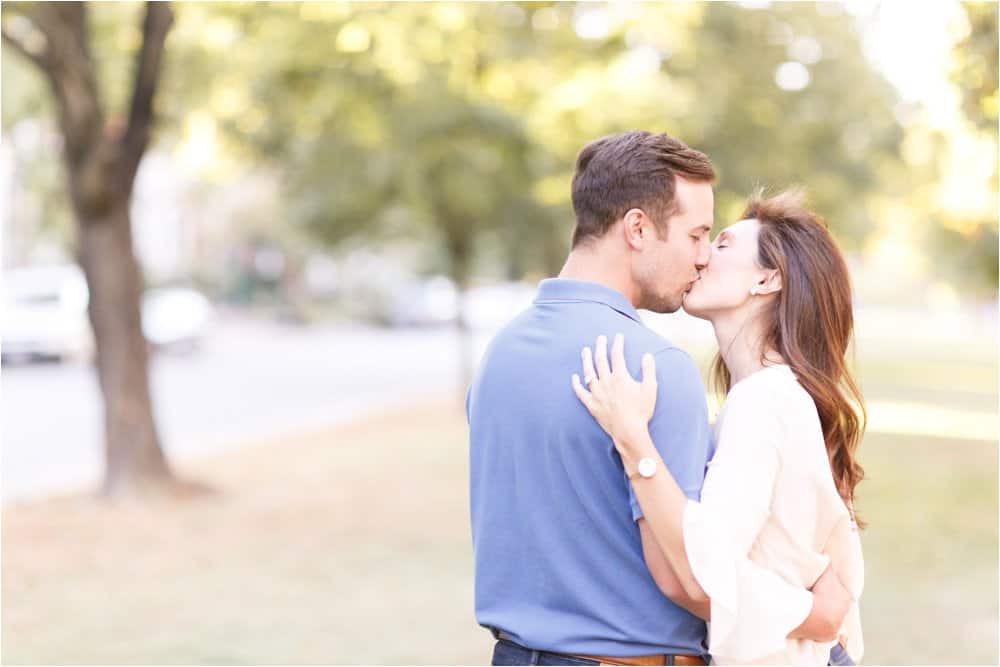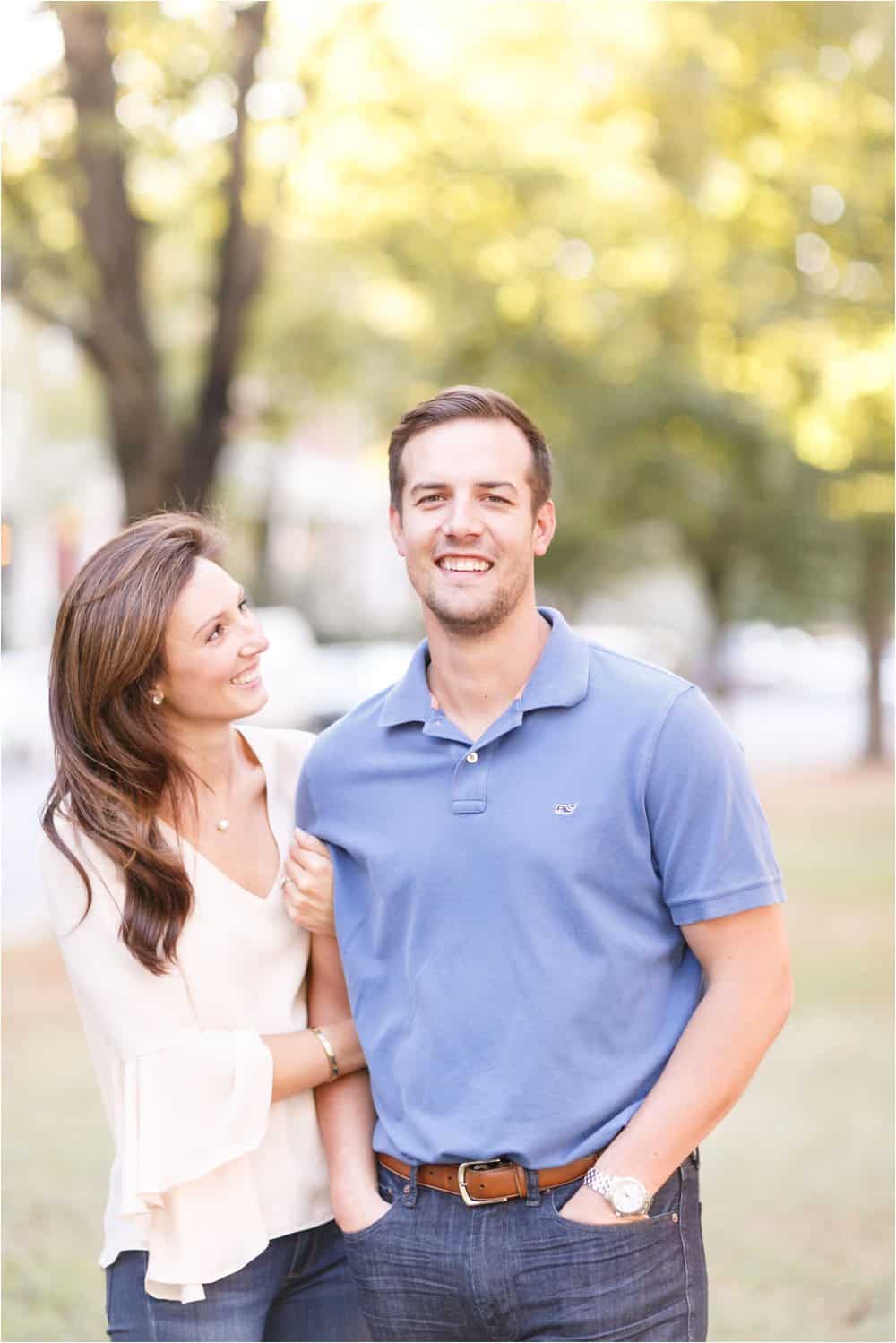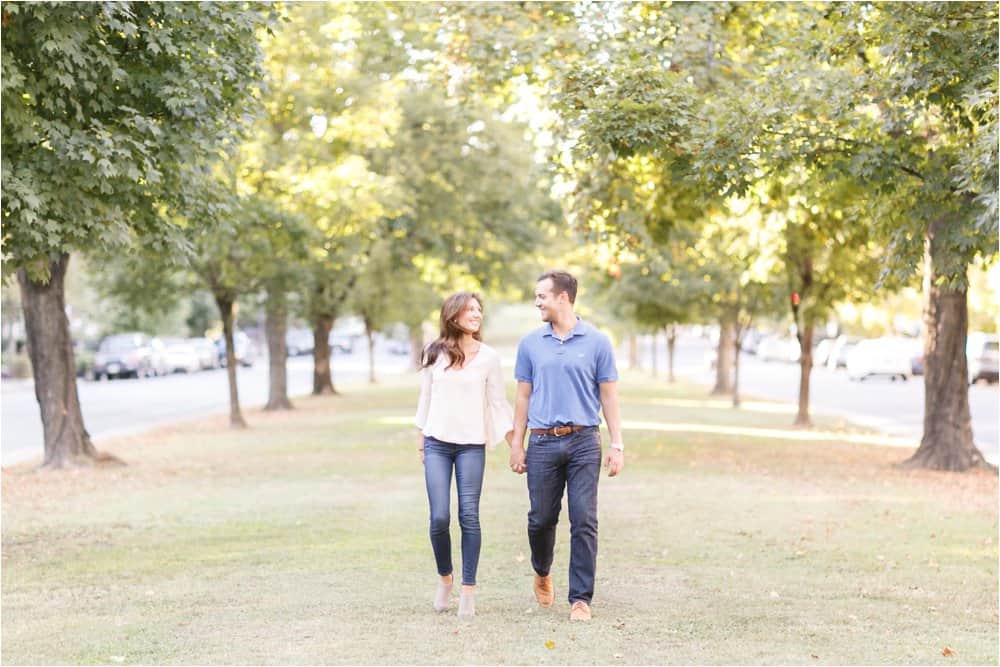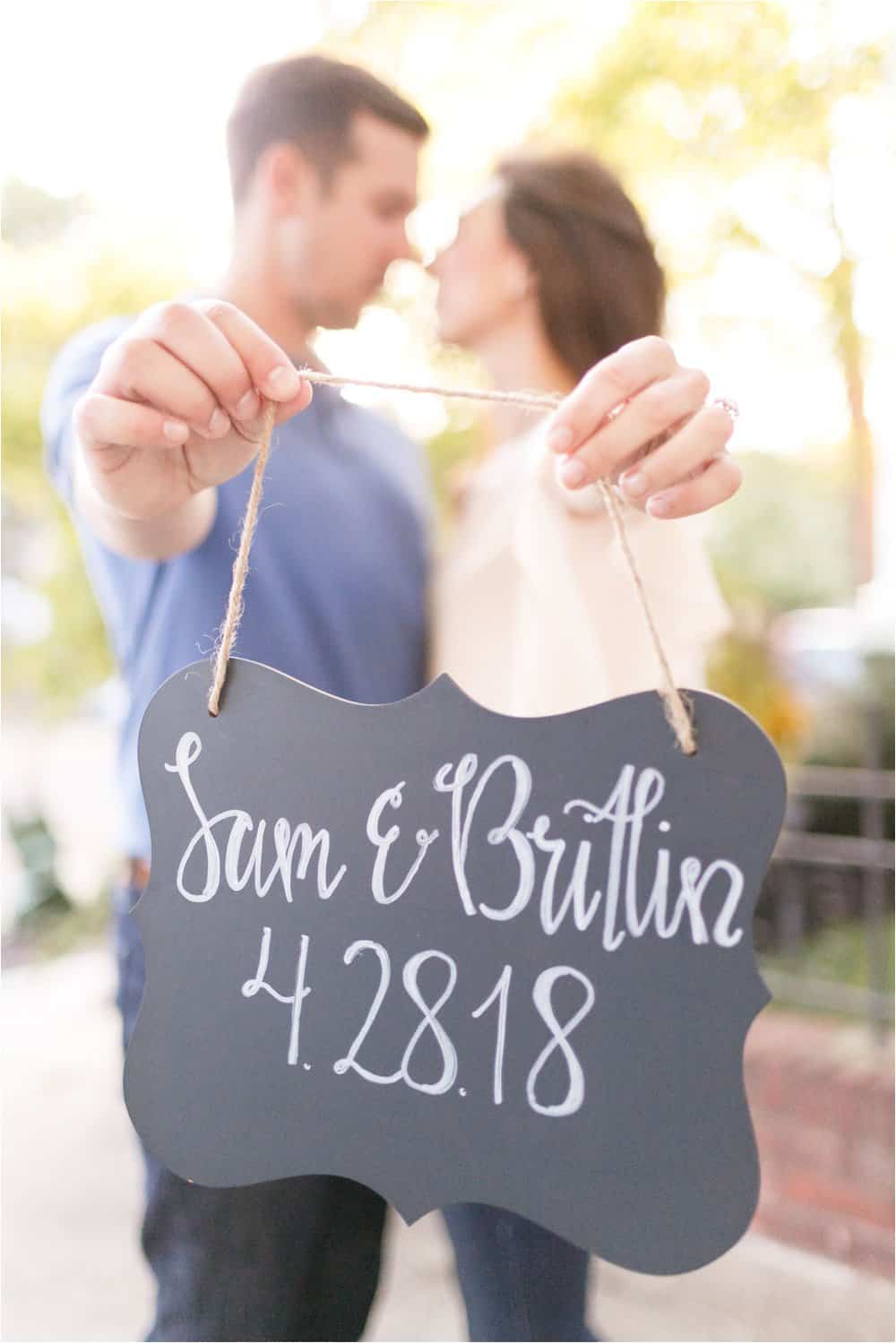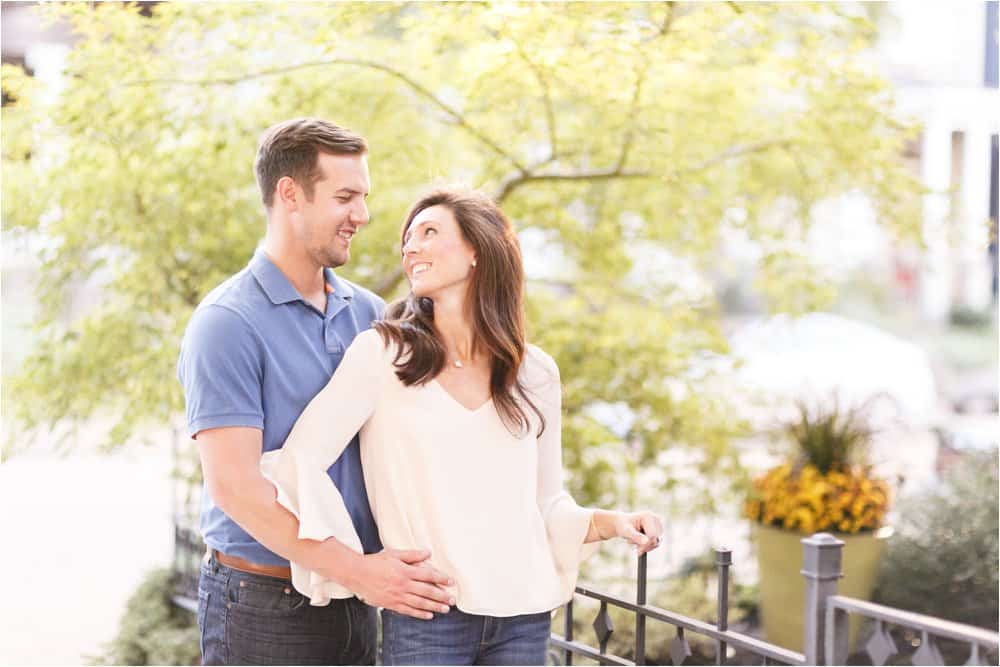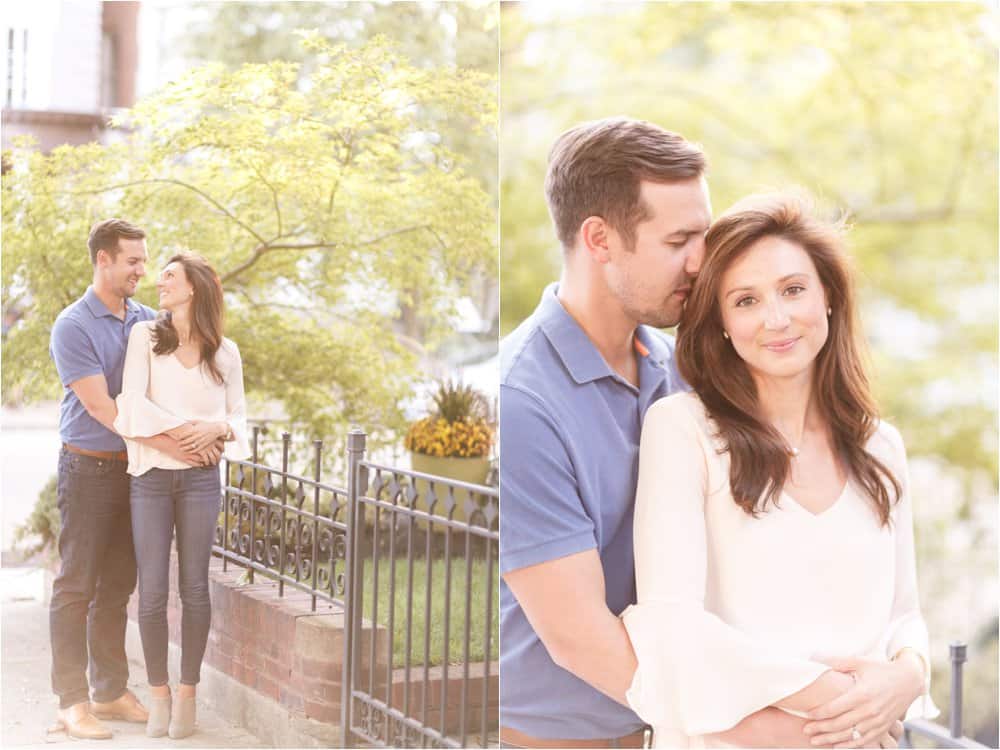 LOVE!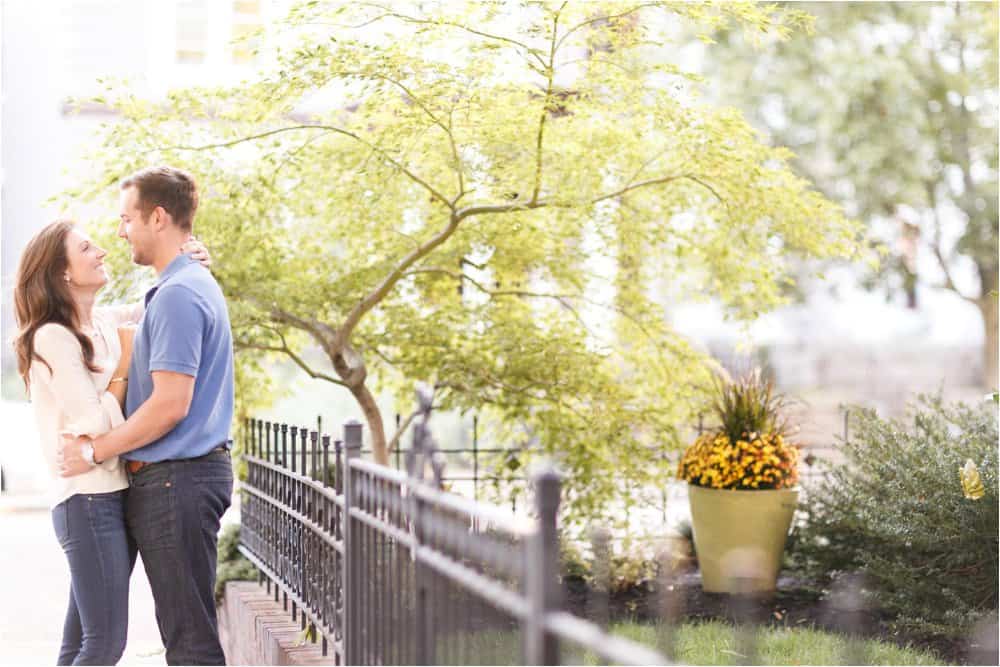 Such a cute shirt!!!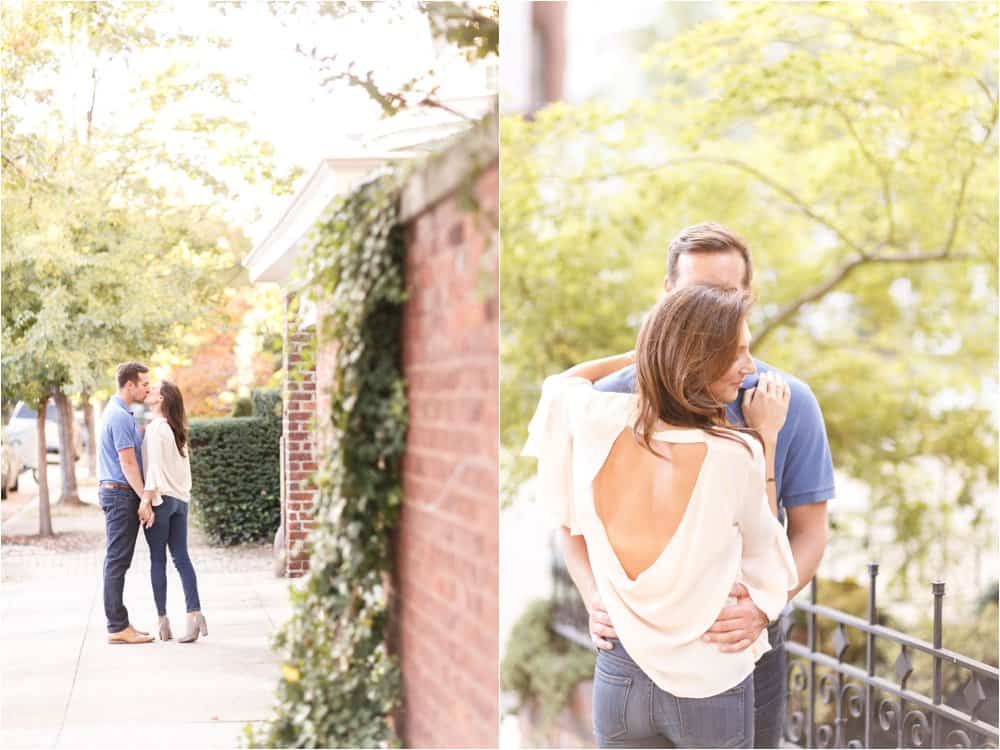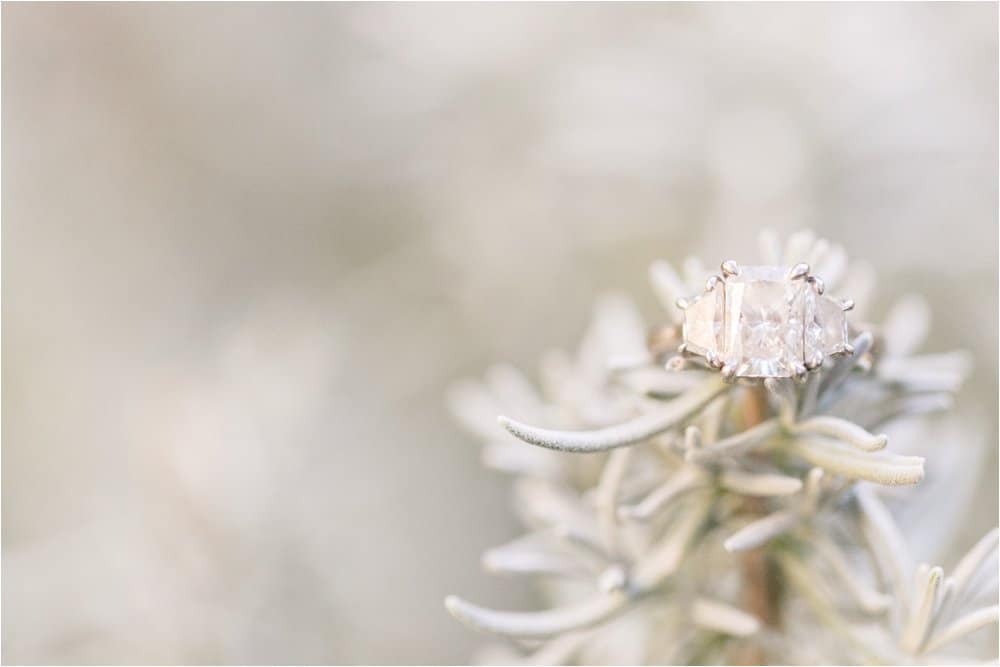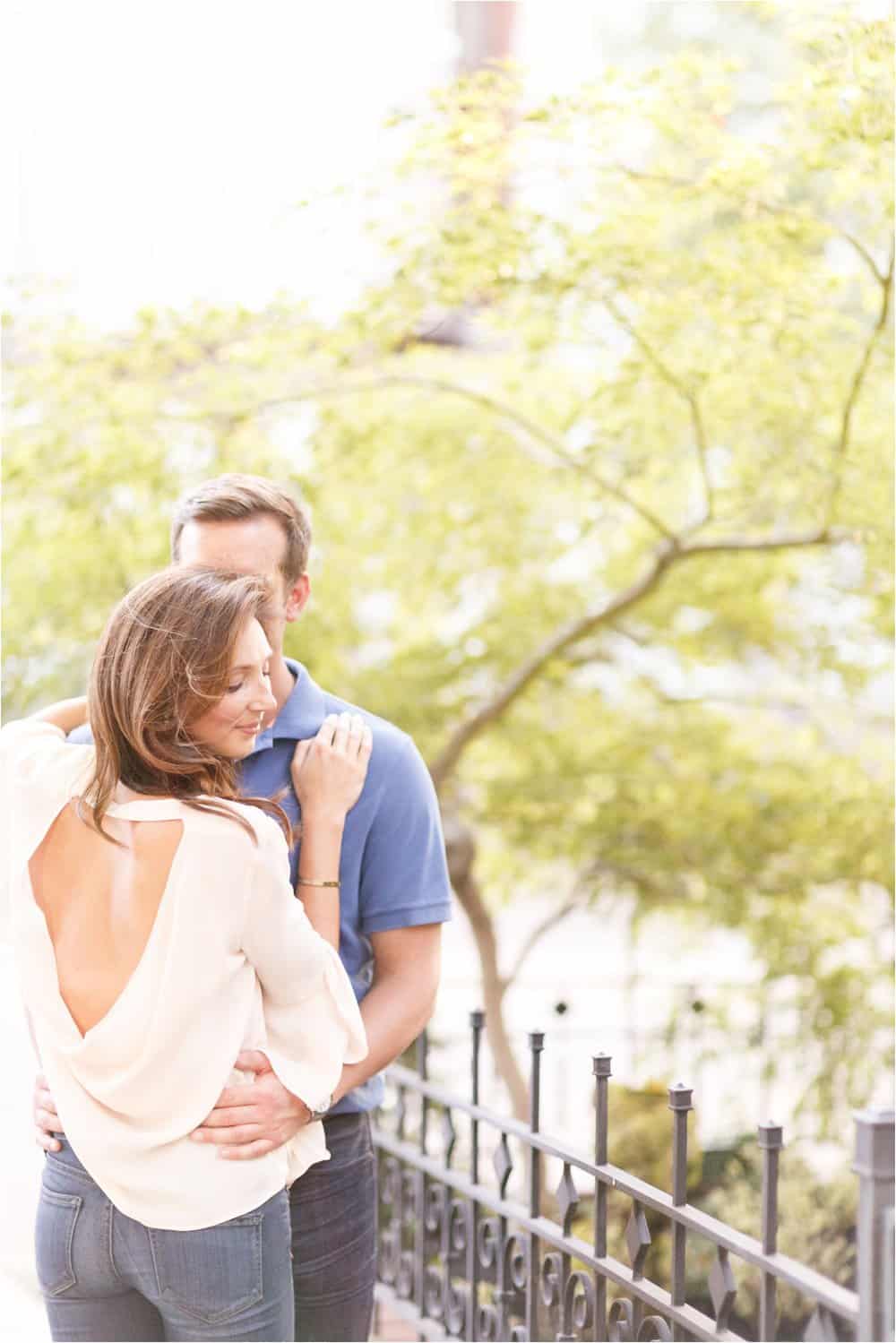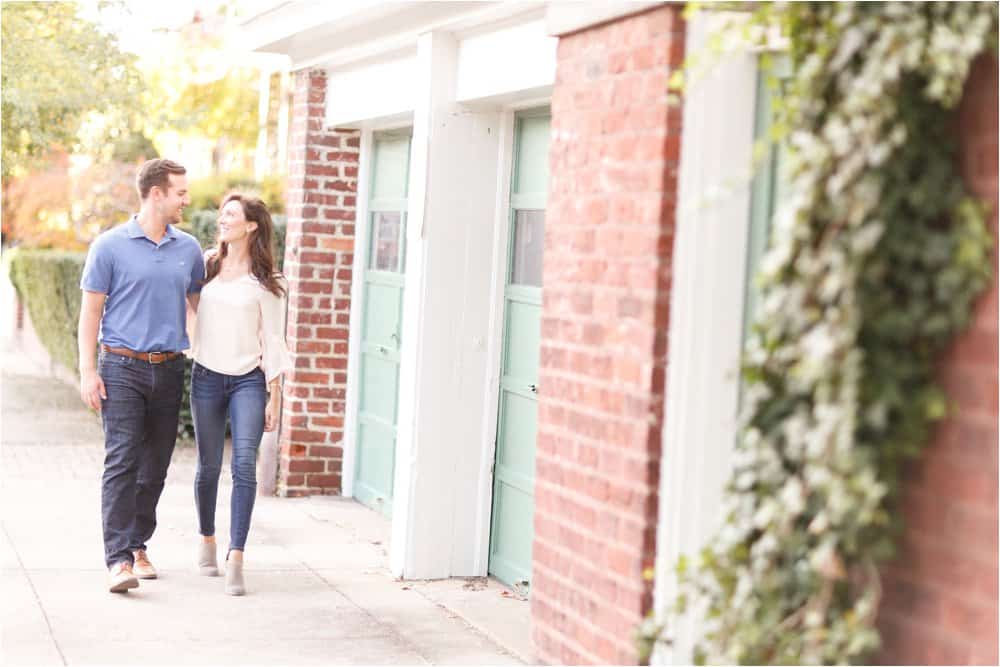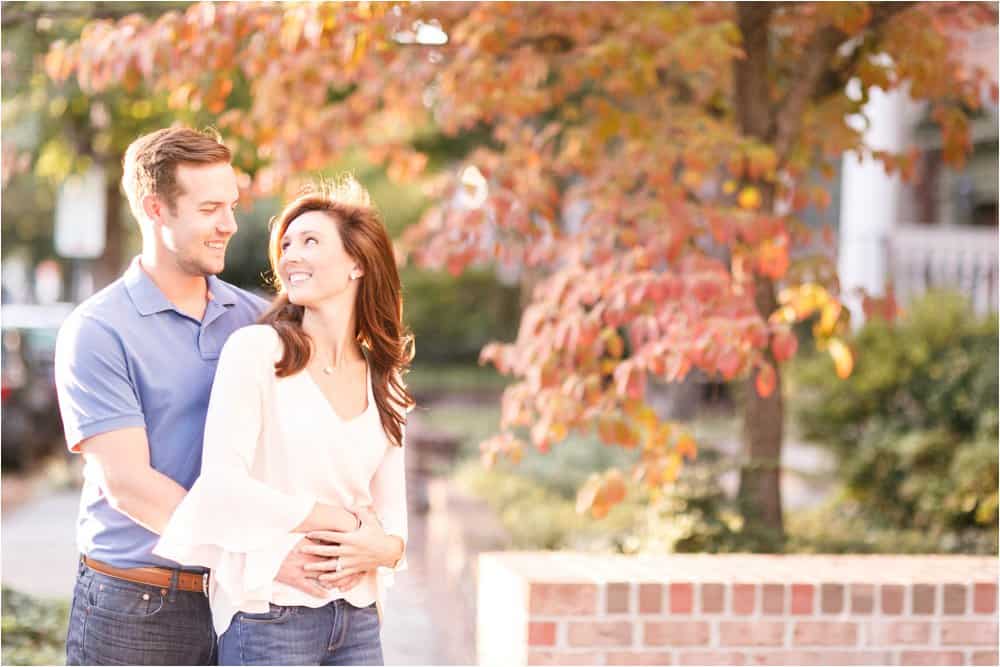 Yay for fall colors!!! 🙂