When planning our adventure, I don't really know what made us choose Utah and Airzona. We were talking of different places to explore and we had narrowed it down to New Orleans, Nashville, and the Wild West! hahaha. I think what became our deciding factor was that Utah/Arizona seemed the most out of our comfort zones. We're not typically the hiking type (although, if I had more opportunities, I guess I would be!), but for some reason this vacation really stuck out to us! 
So we made the plans and BOOM! We started in Salt Lake City, Utah and ended our trek in Phoenix. Arizona! I can honestly say, it was one of our favorite experiences of 2017 and is currently the adventure to be topped! 
So there are a billion pictures for you to look through, but I had such a hard time narrowing it down. Seriously, if you ever get the opportunity to travel out west, take it! So many times, Justin and I just stood in awe of the landscapes before us. Some scenes looked totally unreal. It was so gorgeous! 
___________________________________________________________
As soon as we landed our plane and got into our rental car, we made our journey to Salt Lake! It felt like a scene straight from Life of Pi! The water and skies were so clear and beautiful!!!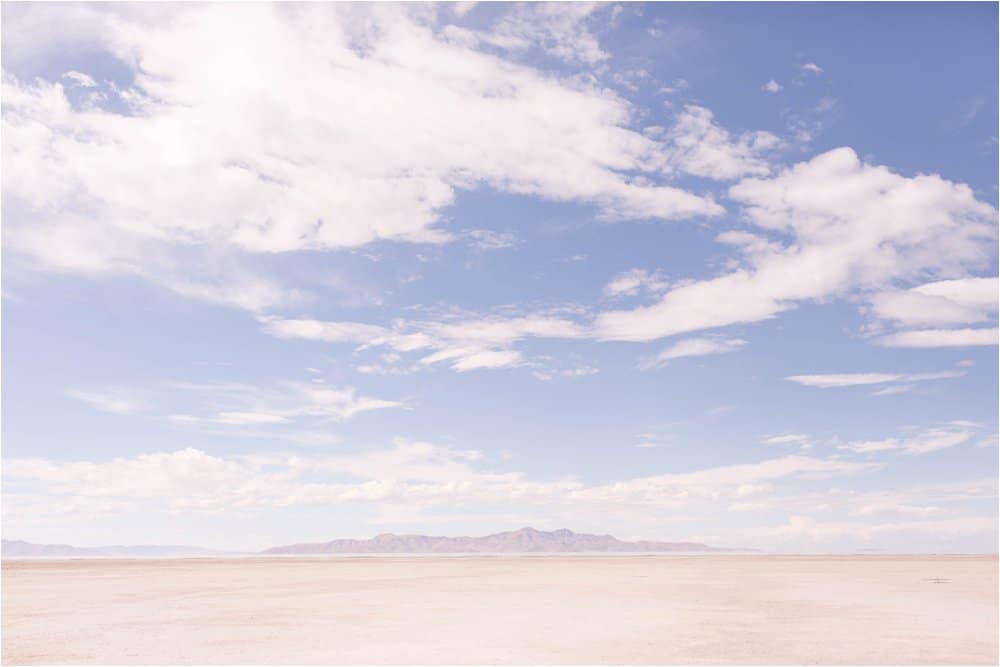 Justin carrying the secret to all of our photos by ourselves: THE TRIPOD!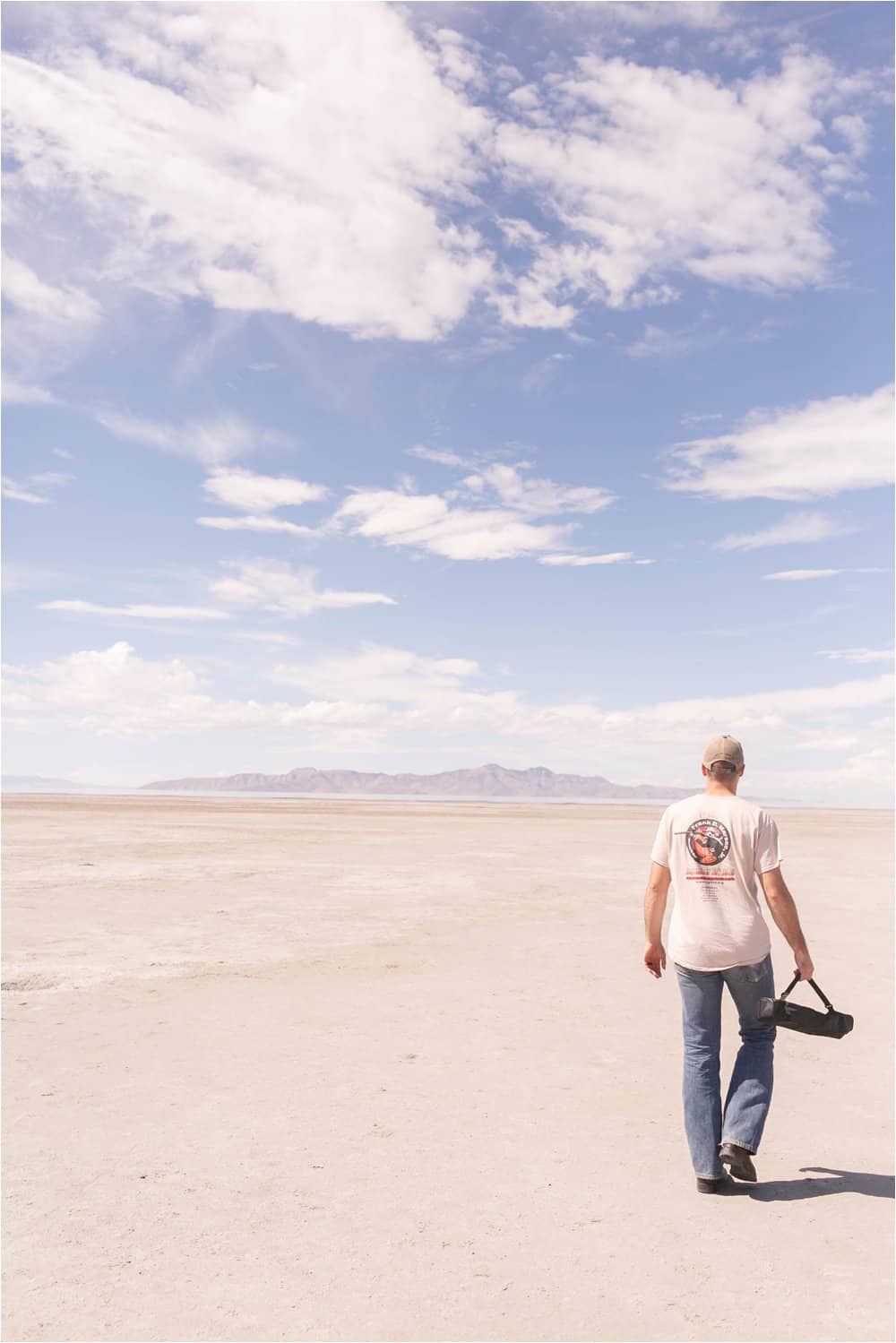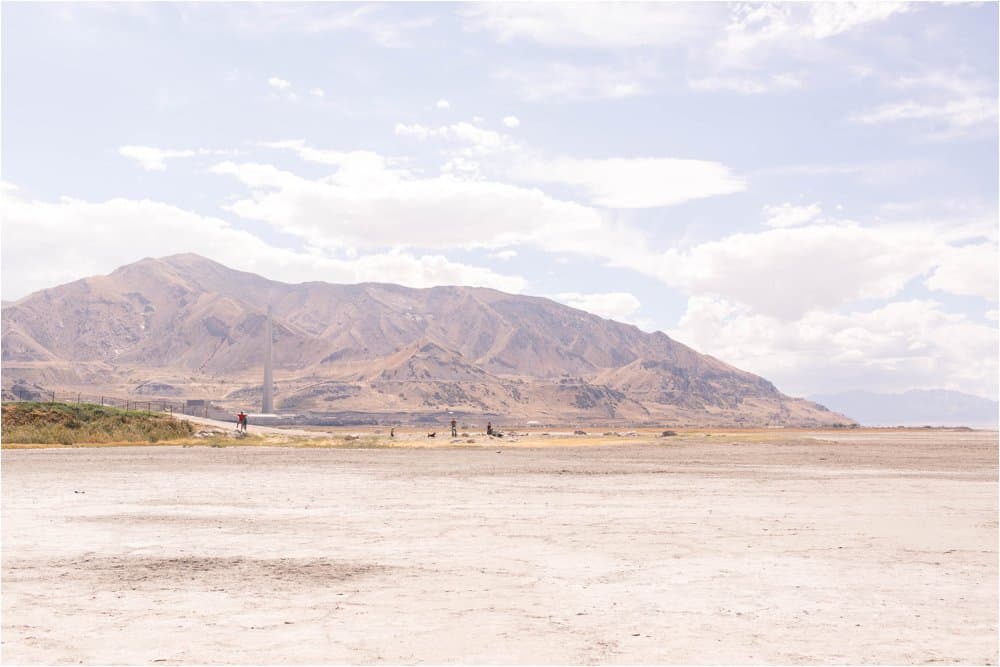 All the white you see is salt. You're probably like, "duh, Ashley", but it was so cool! It didn't smell that good, though hahaha.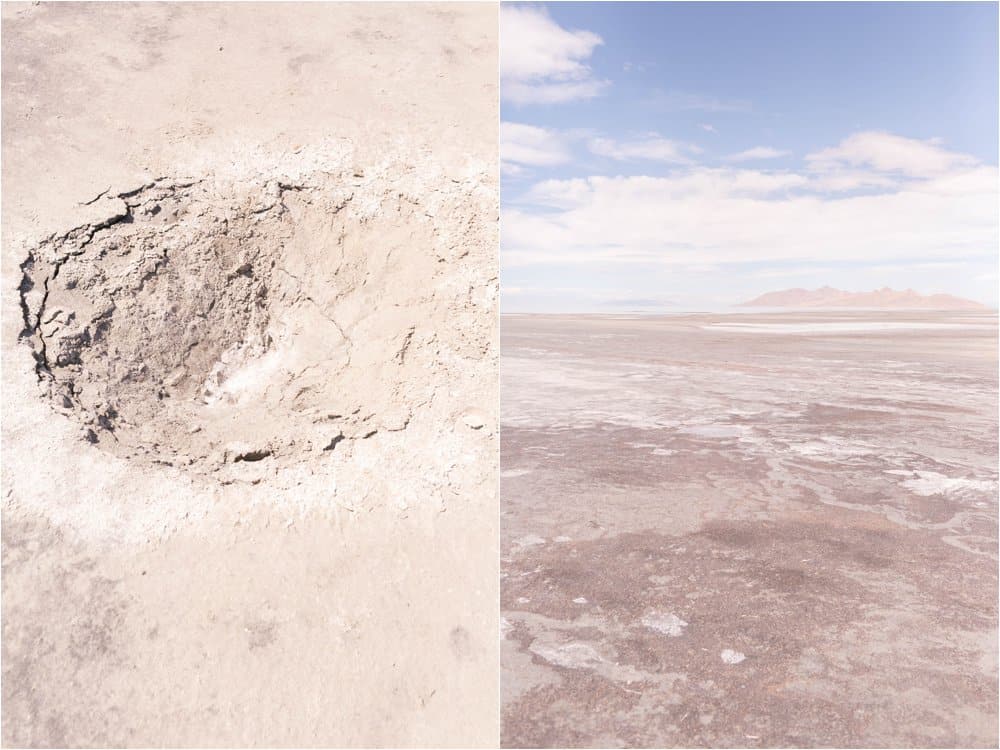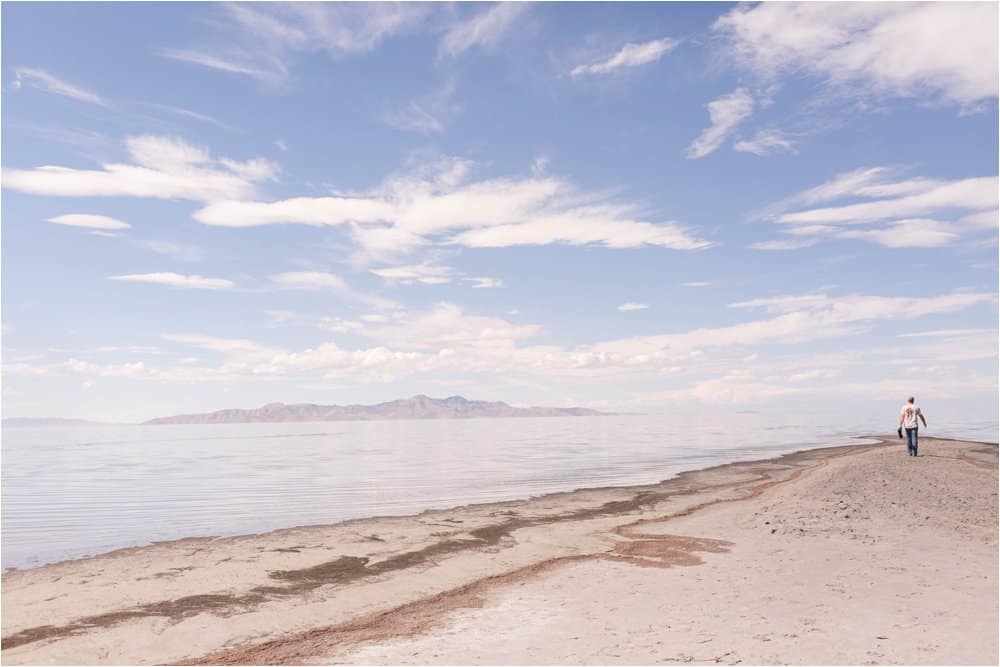 Like a dream!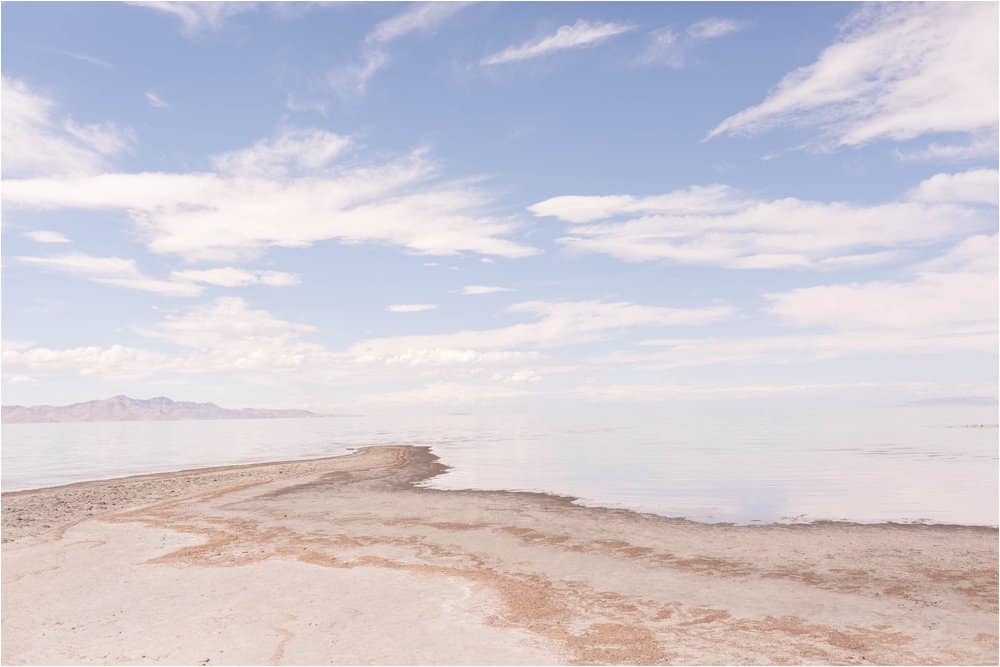 Then we made a 40 minute detour just to see the real Up house. Totally worth it! 😉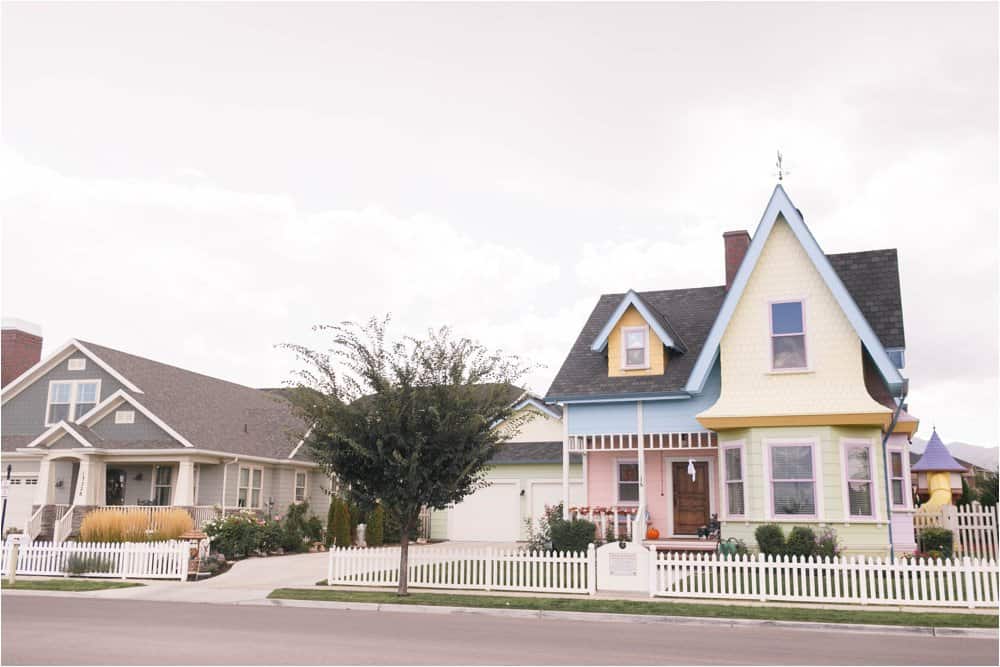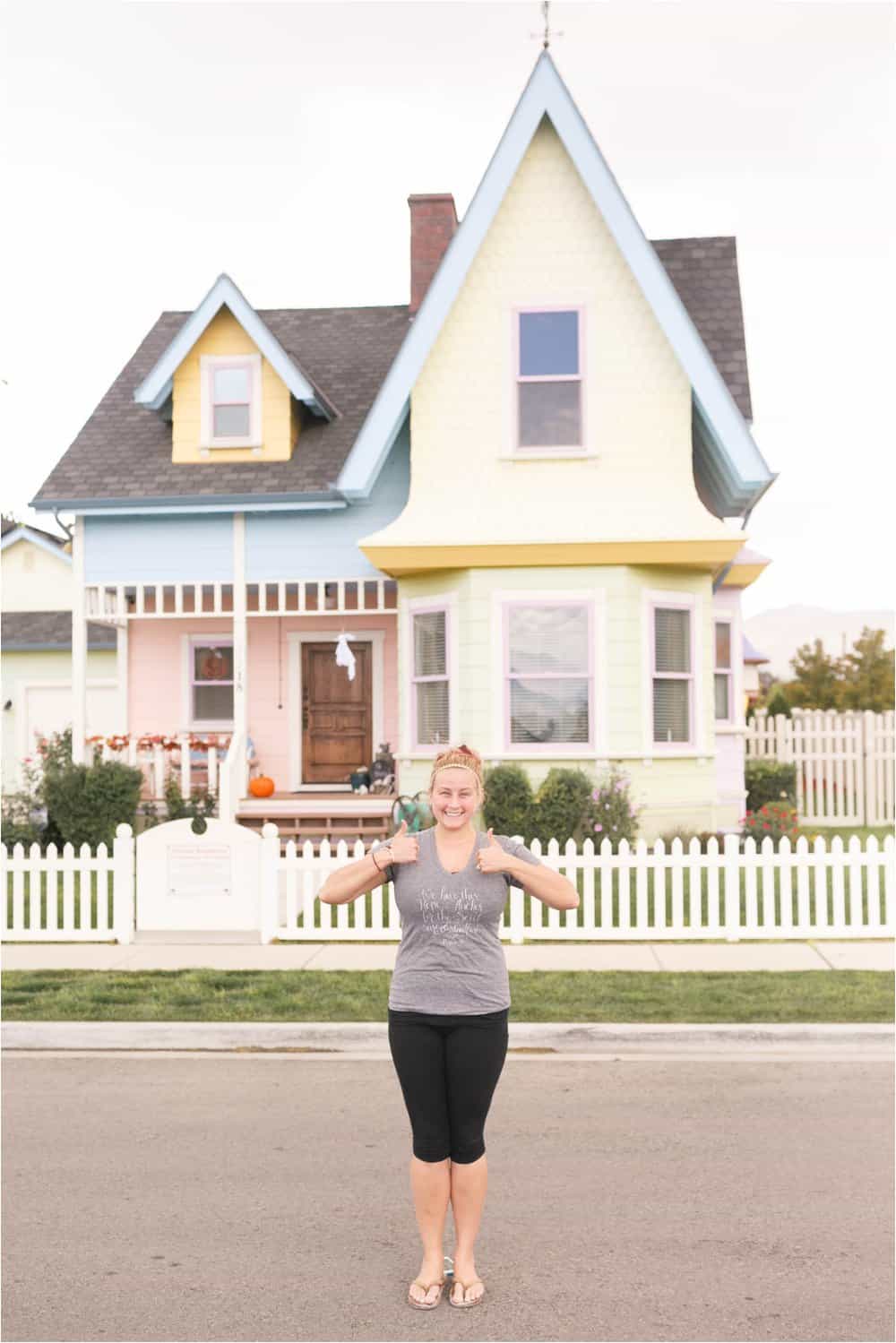 Some things we did were planned on our trip and others were completely off the cuff, like hiking Ensign Peak!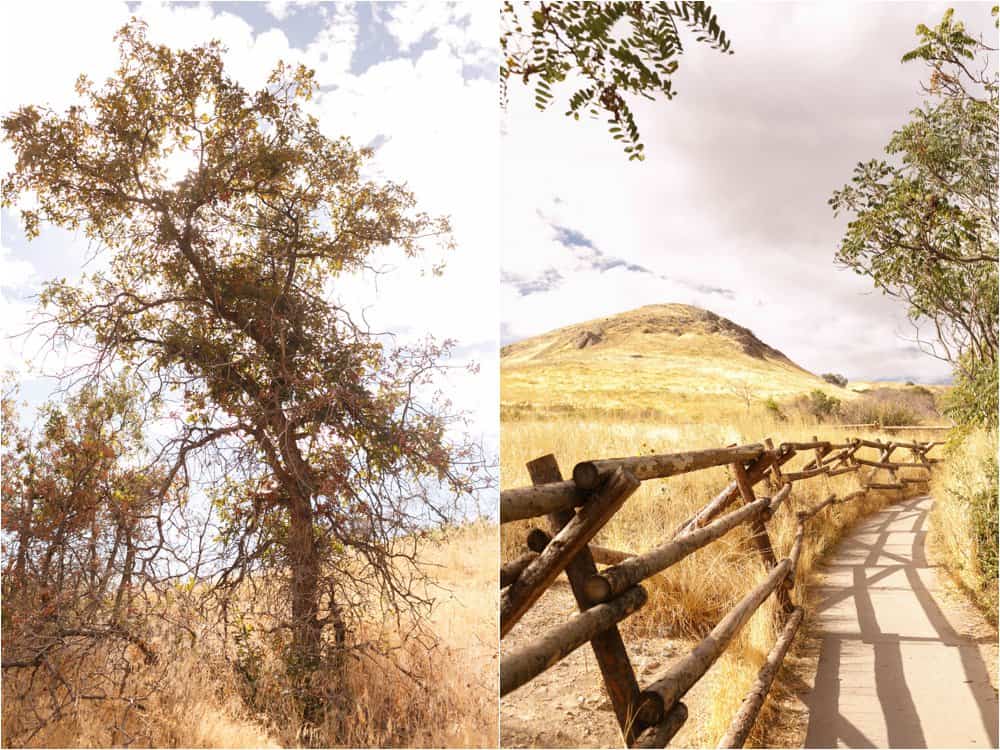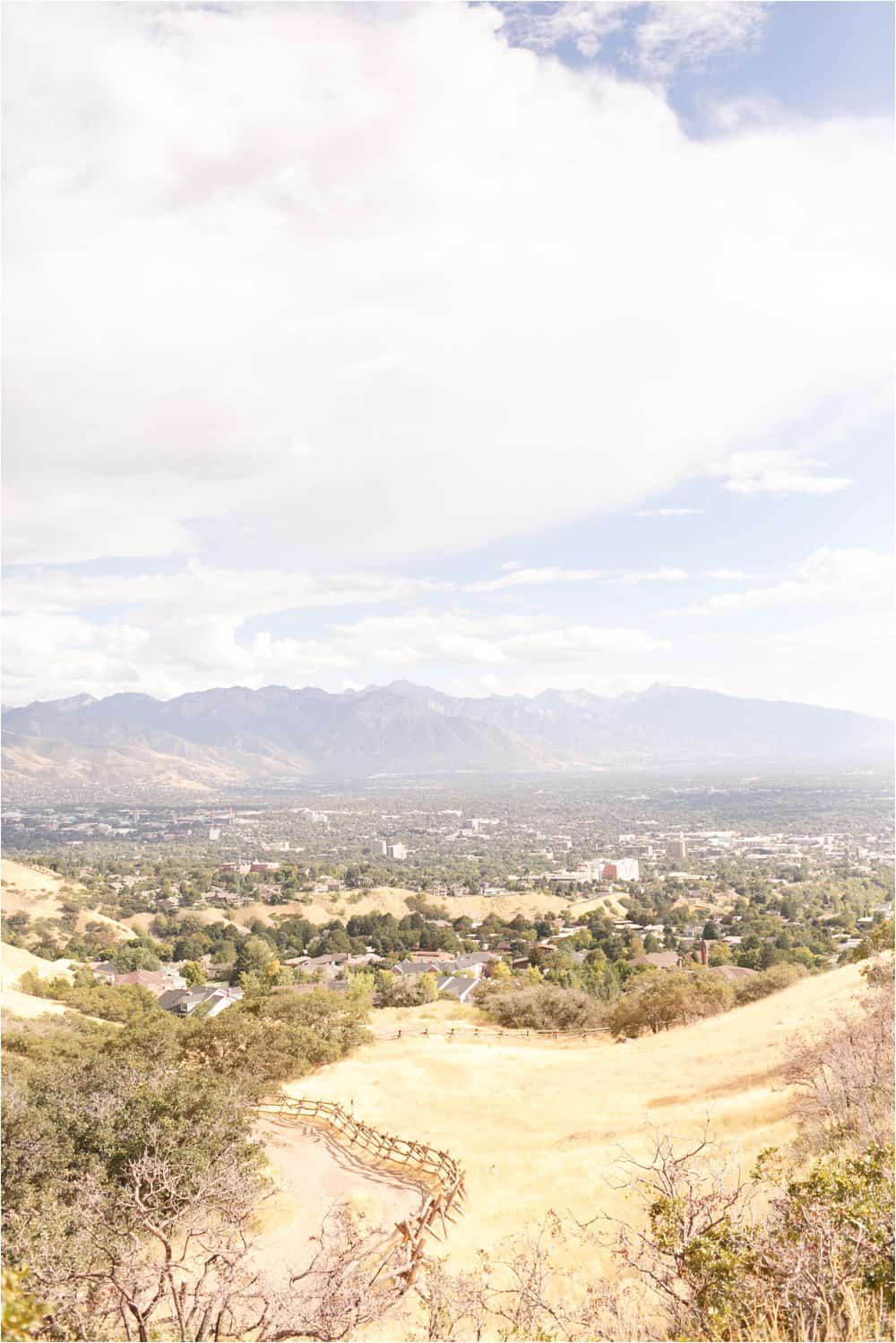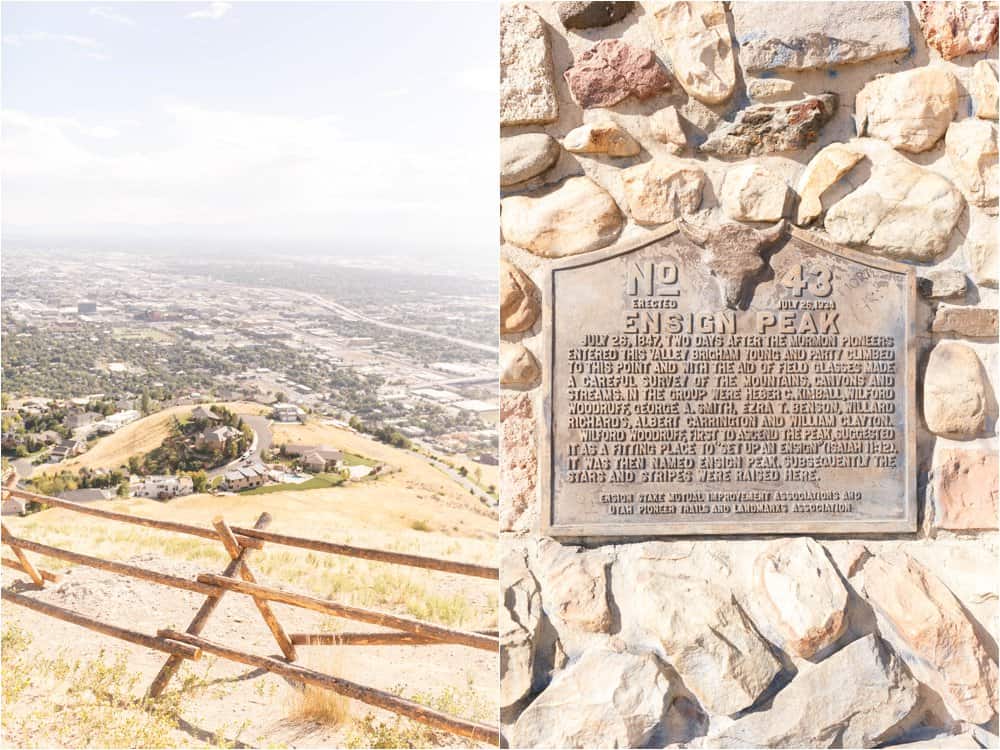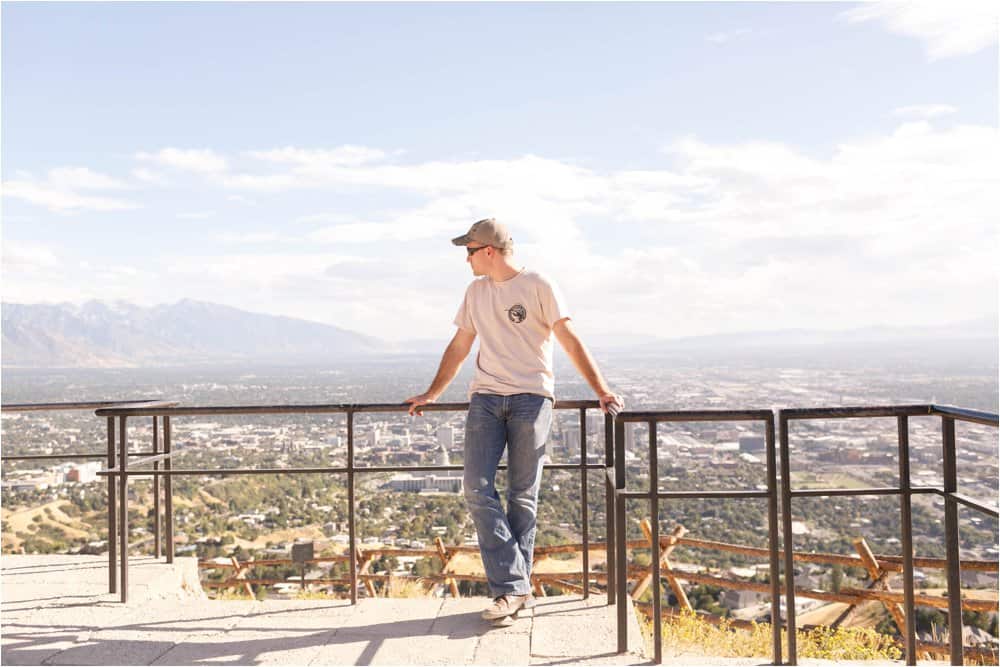 Such a beautiful view!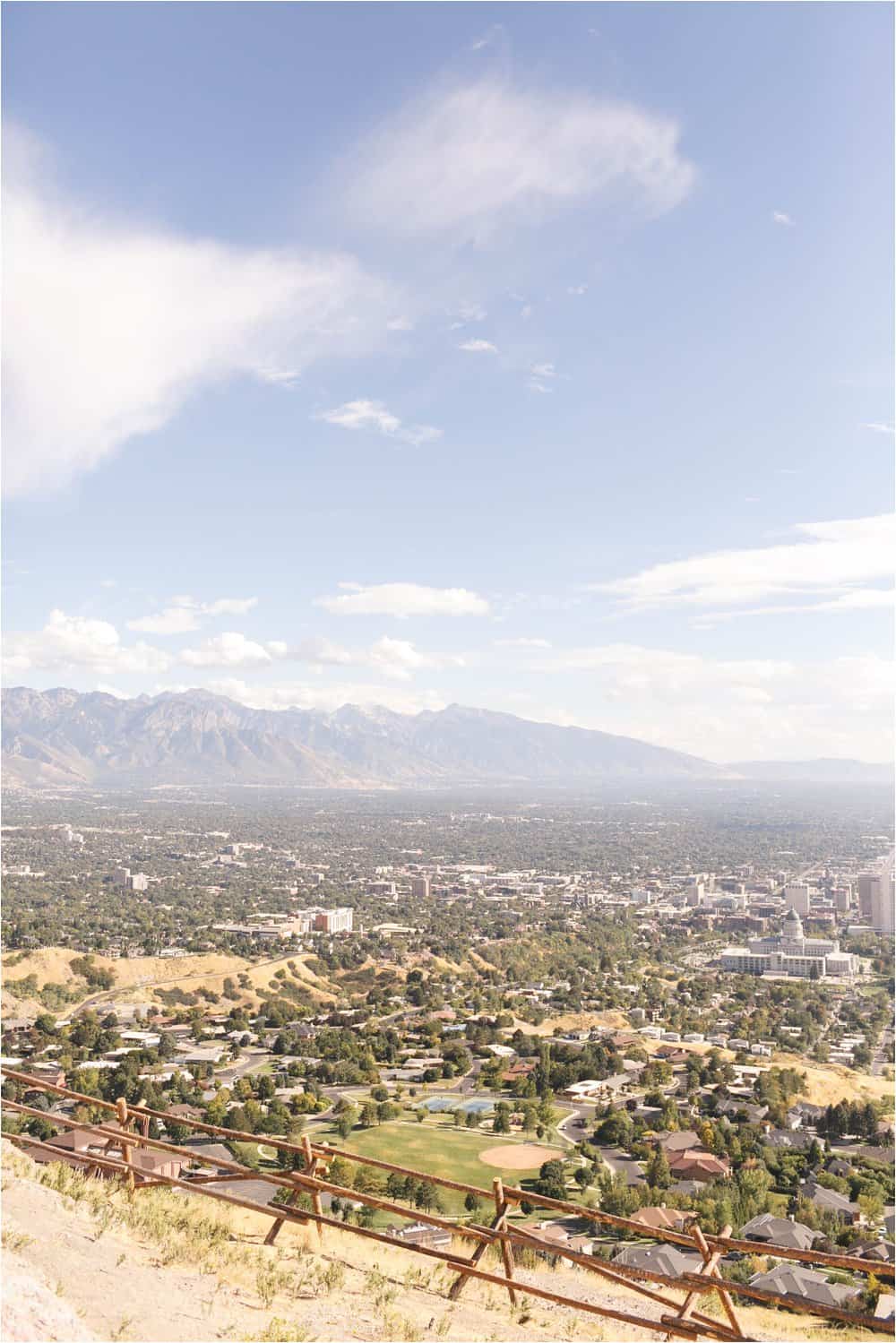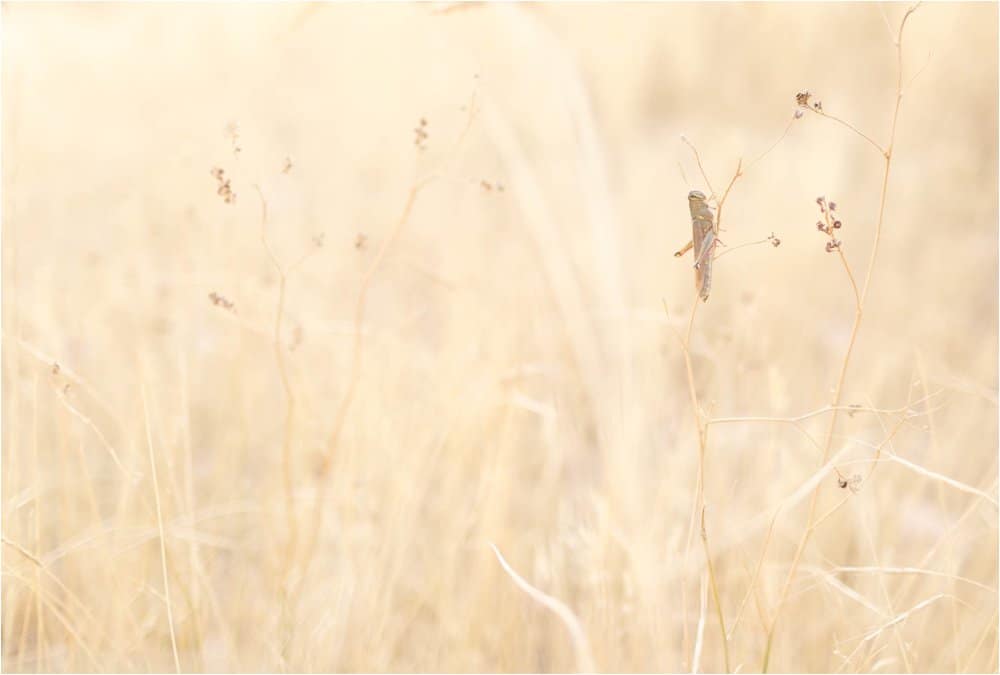 Ruth's Diner! Such a fun restaurant! Ruth seemed like such a cool woman! She didn't care what anyone thought and did things her way. And she made delicious food too!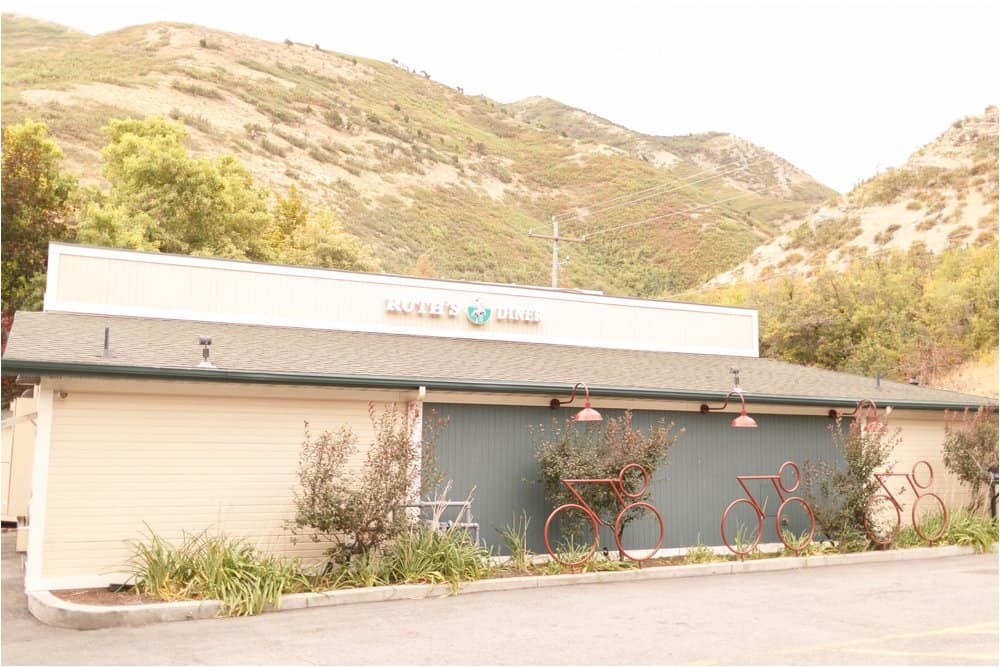 Our rental car in the middle!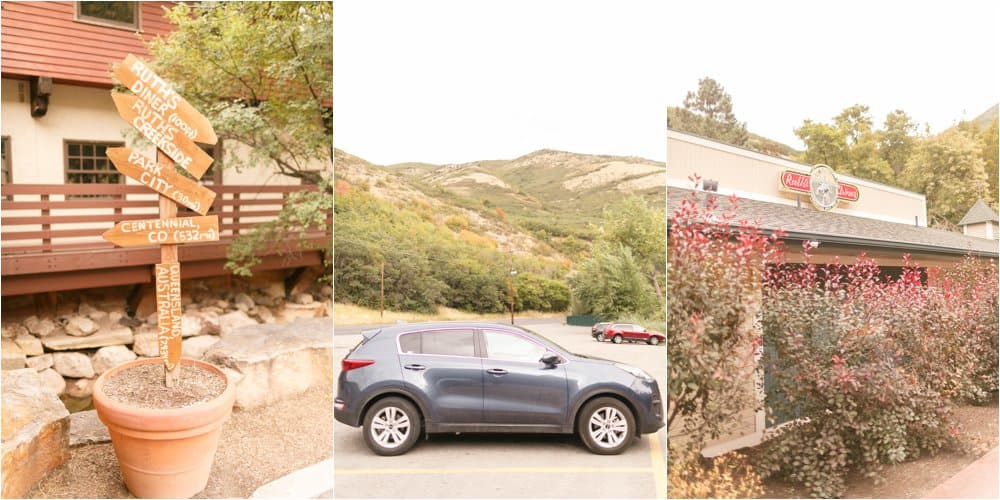 We went to check out the Salt Lake Temple on a Thursday and there were 4 weddings going on! Such a popular location!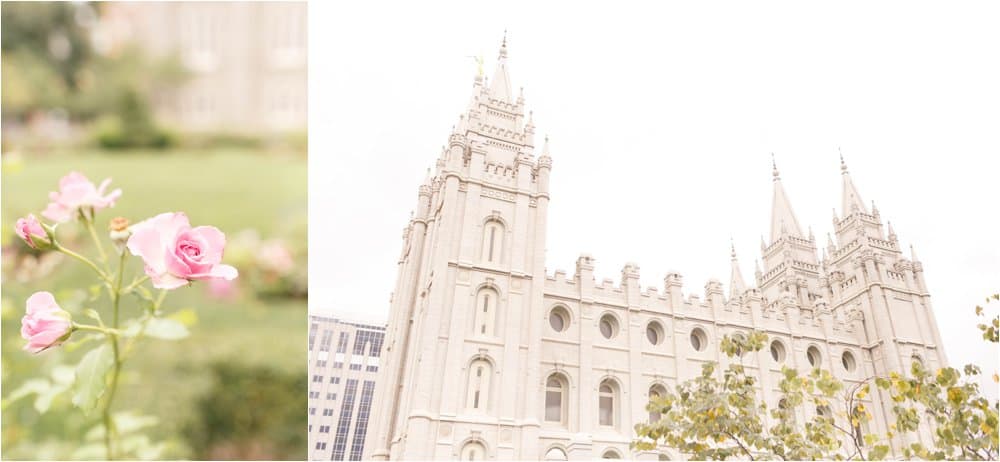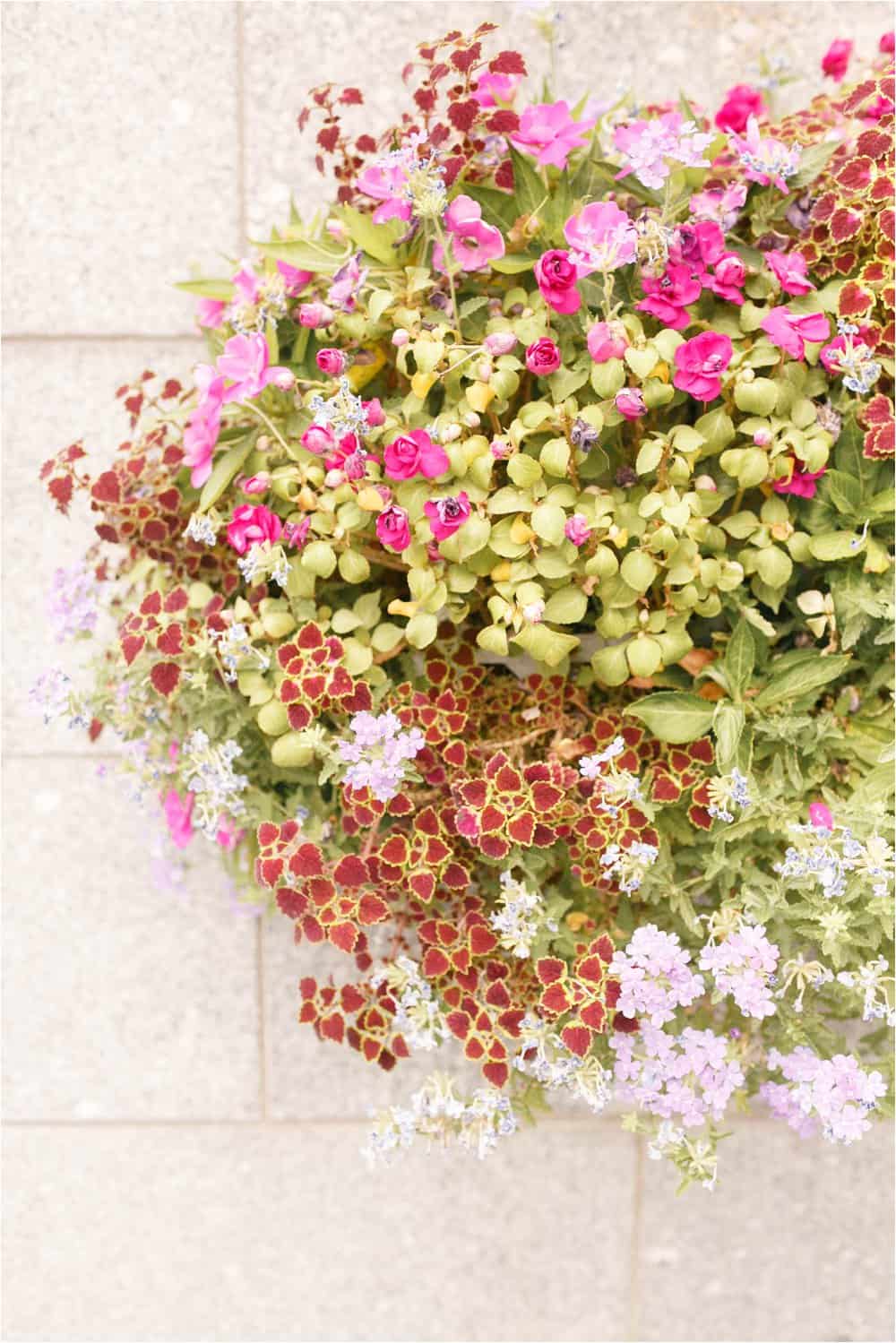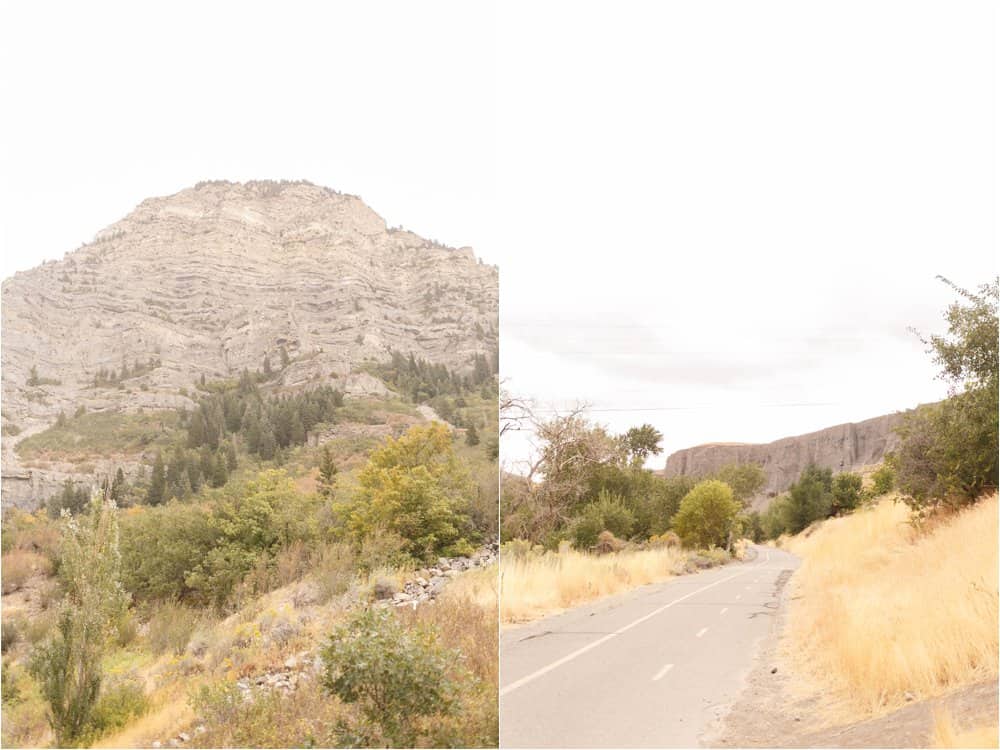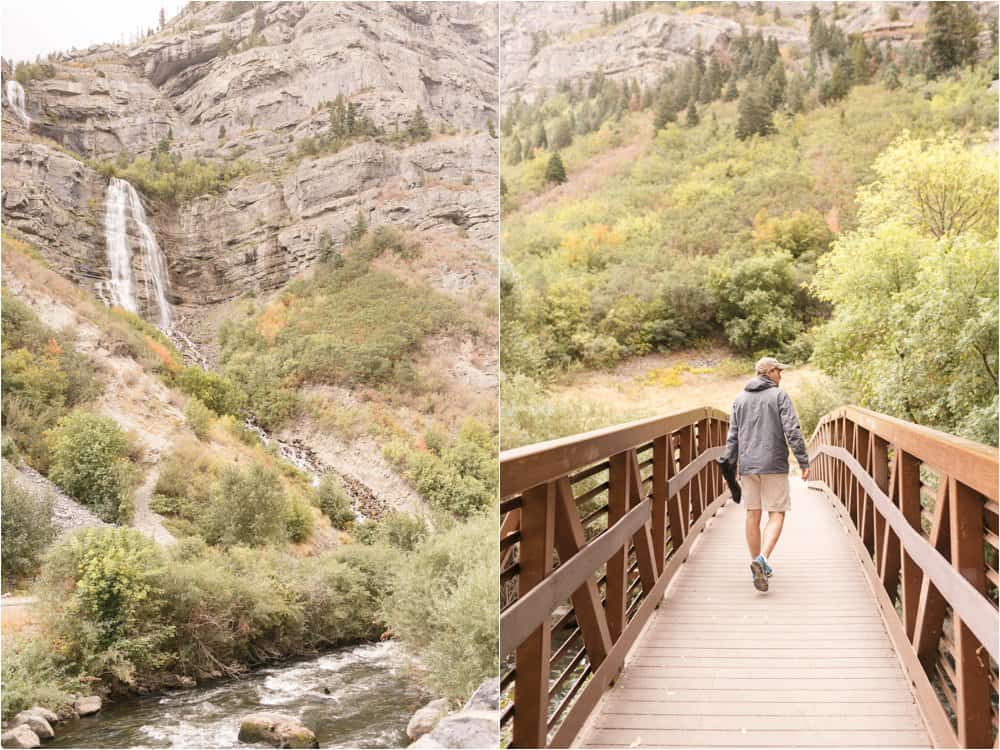 This place was SO GOOD!!!!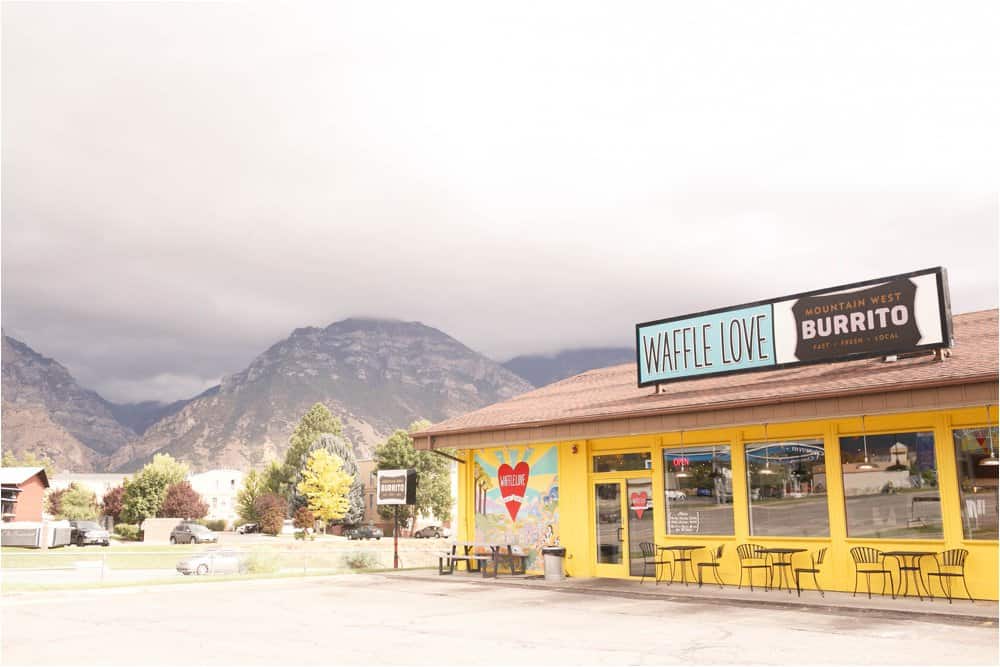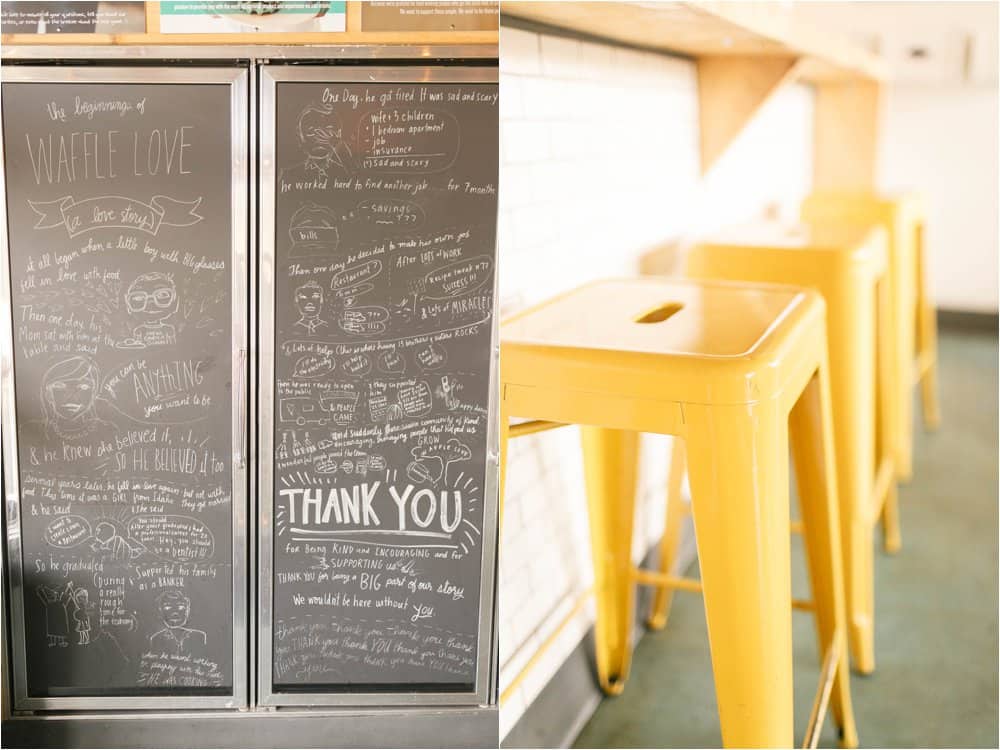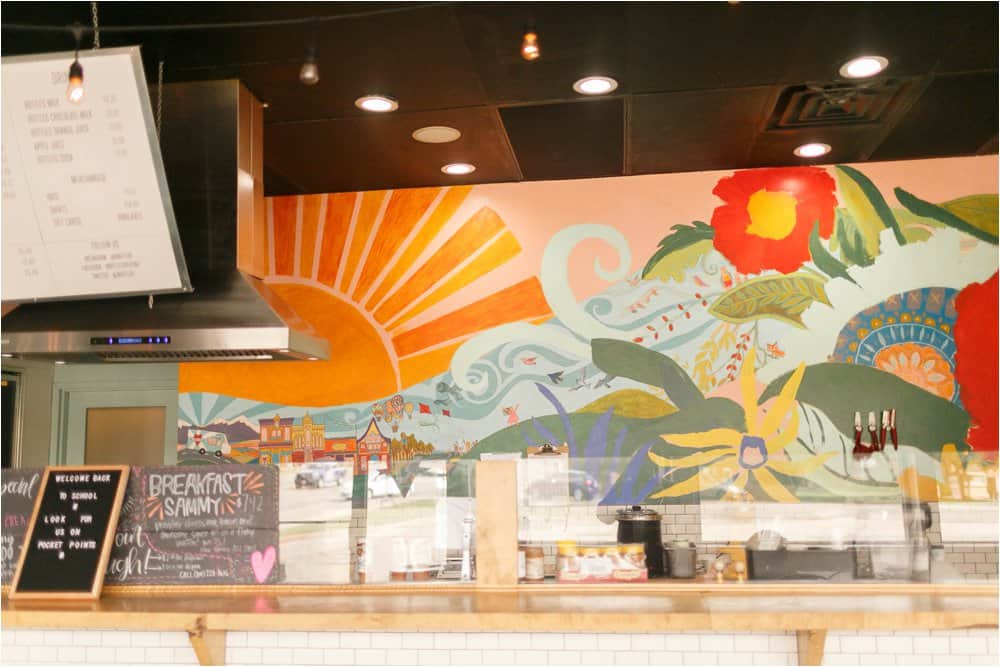 This was a grilled cheese waffle! SO GOOD!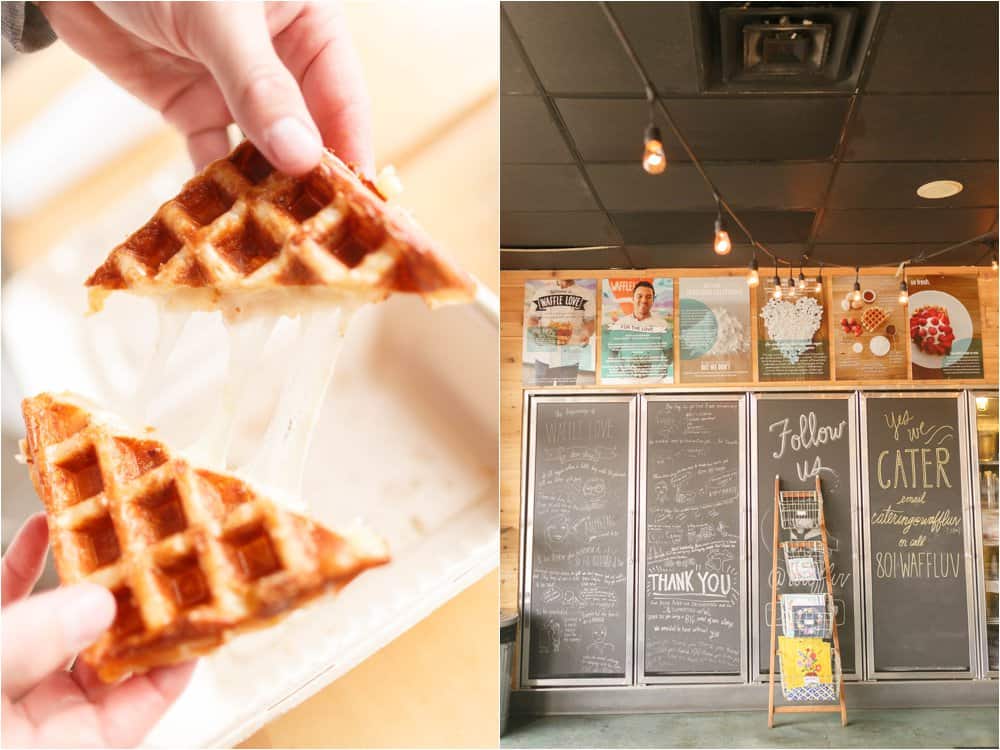 This was a cinnamon bun waffle!!! So delightful!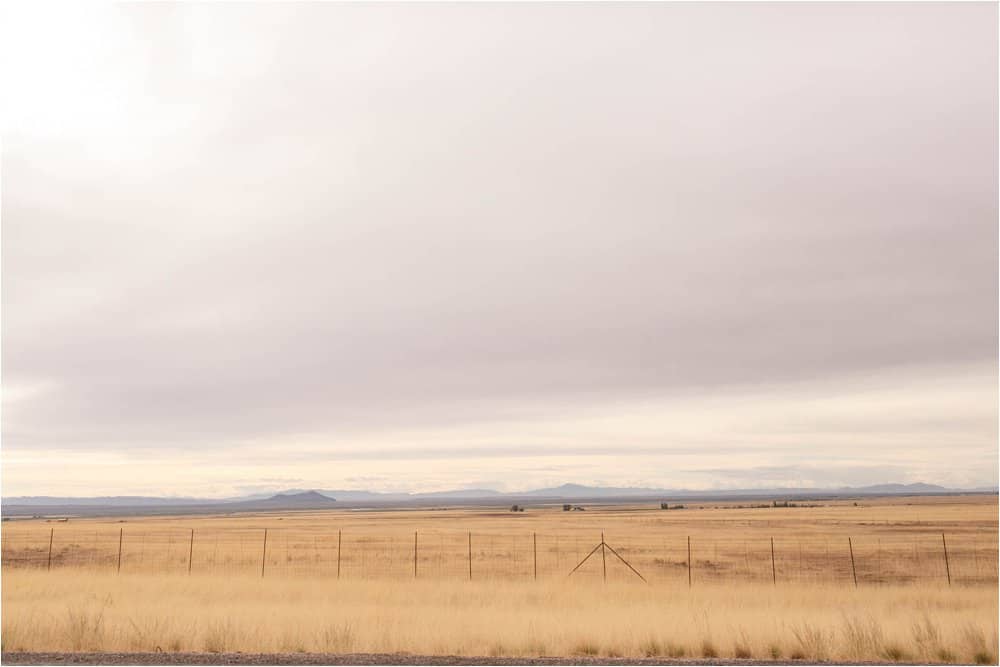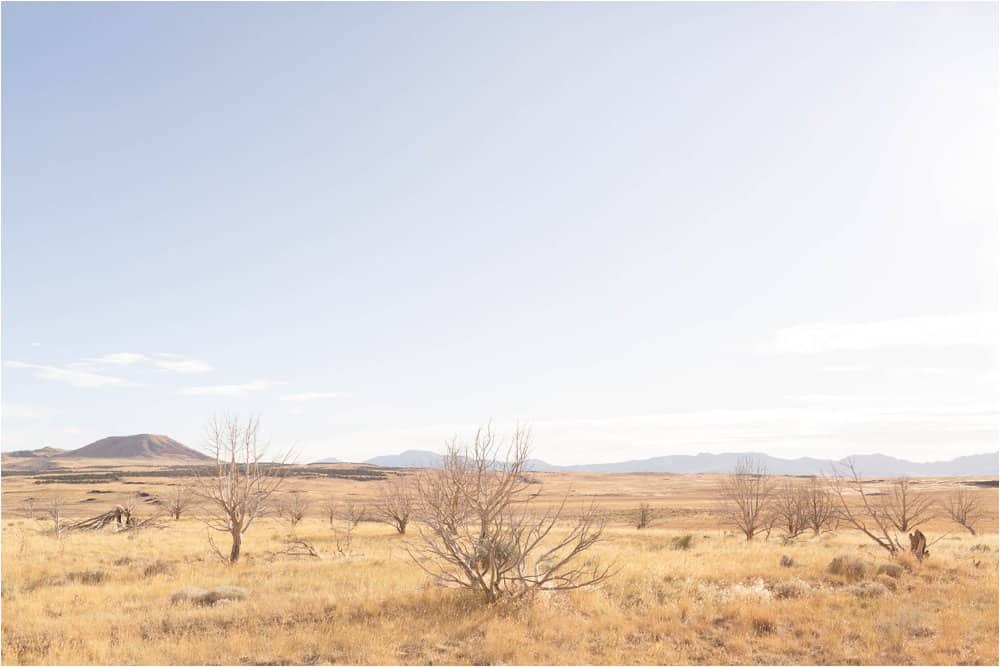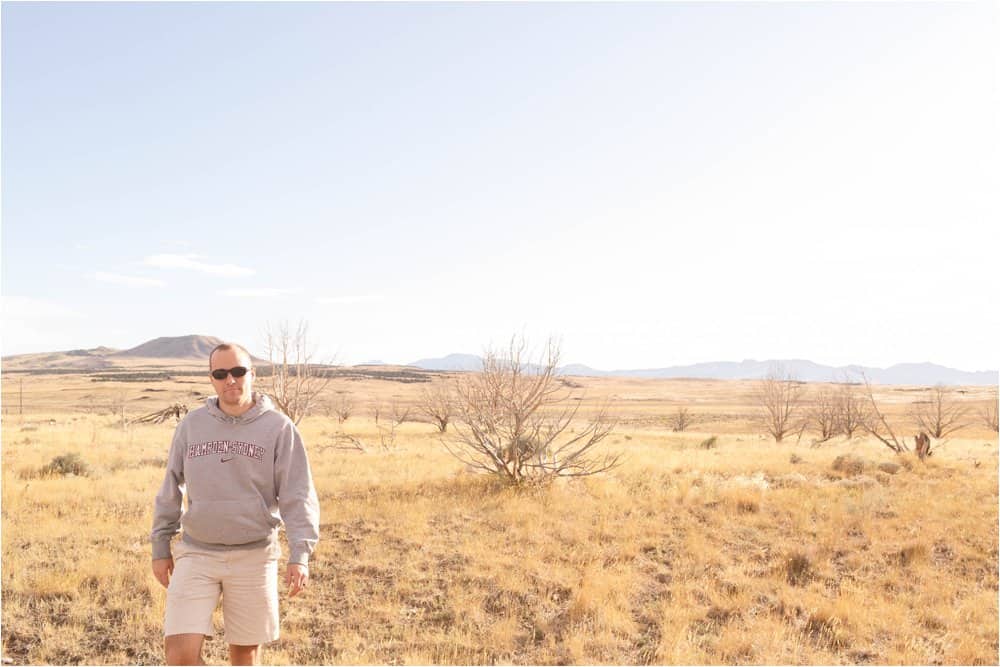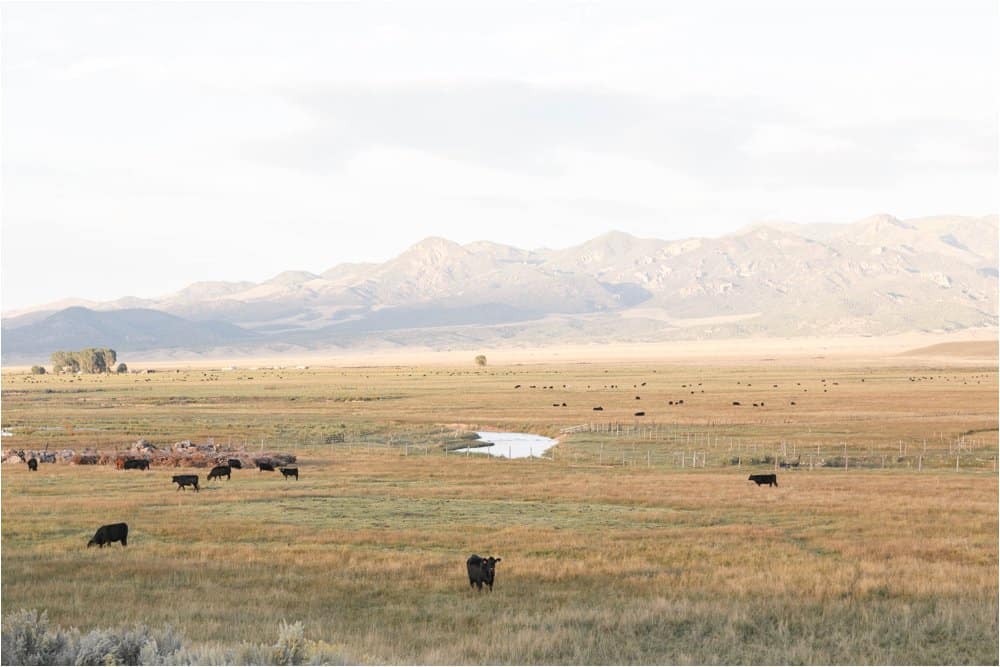 Bryce Canyon was the most rural location we visited! We didn't even have cell phone reception! The horror!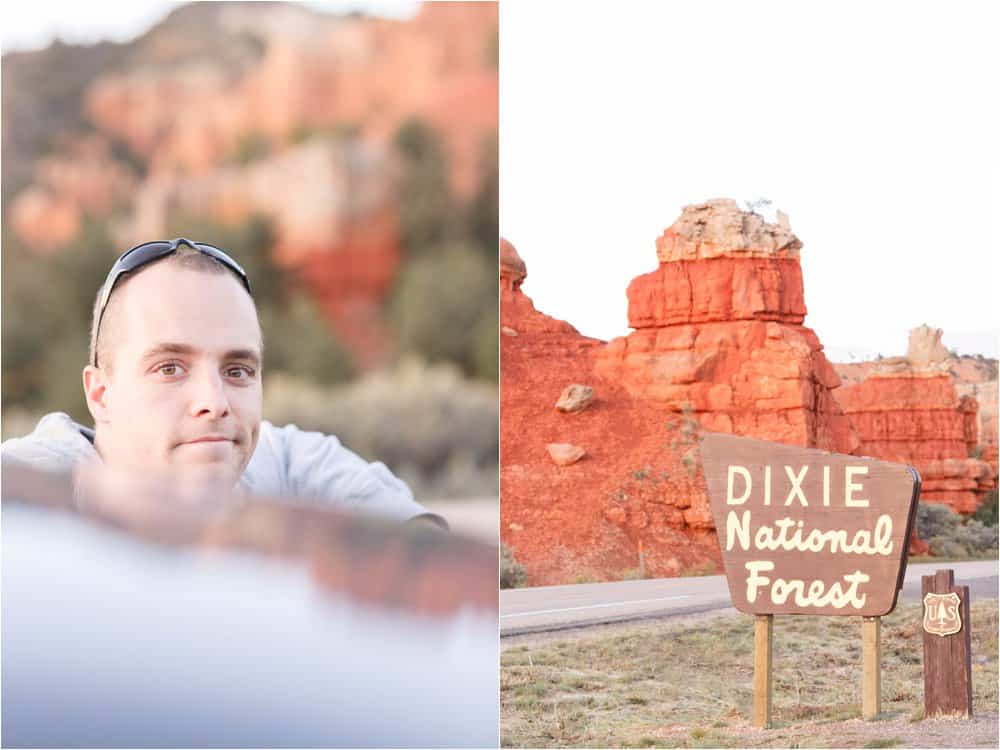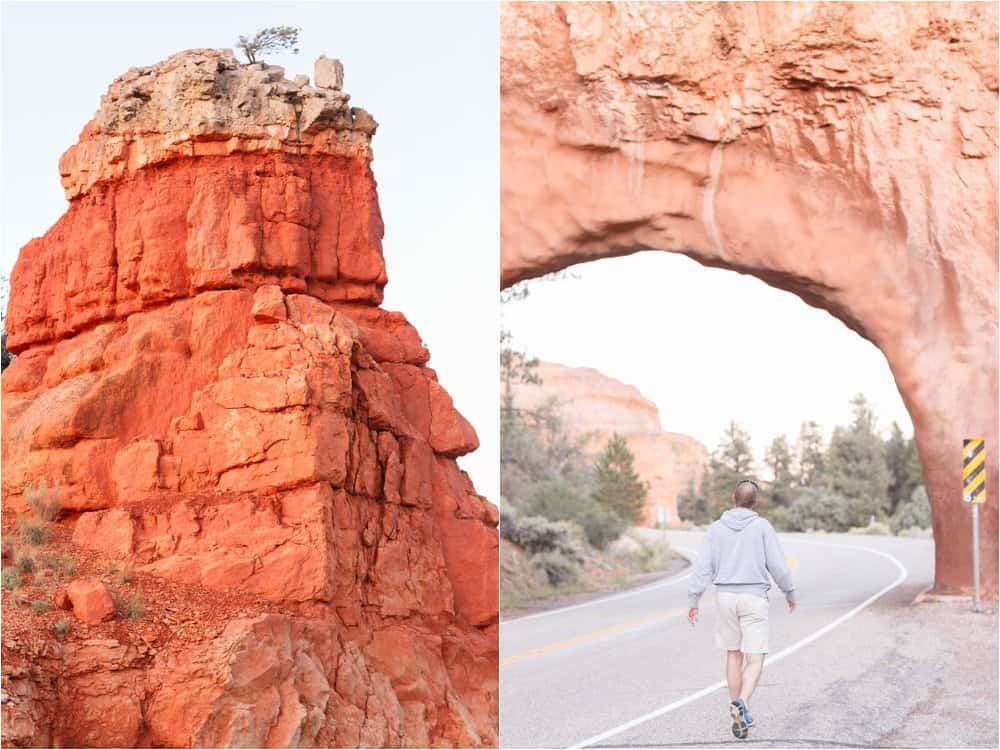 Bryce Canyon was probably one of our favorites of the trip for views! Everything looked so different than anything we'd even experienced before. I felt like I was on Mars with all the red/orange rocks everywhere!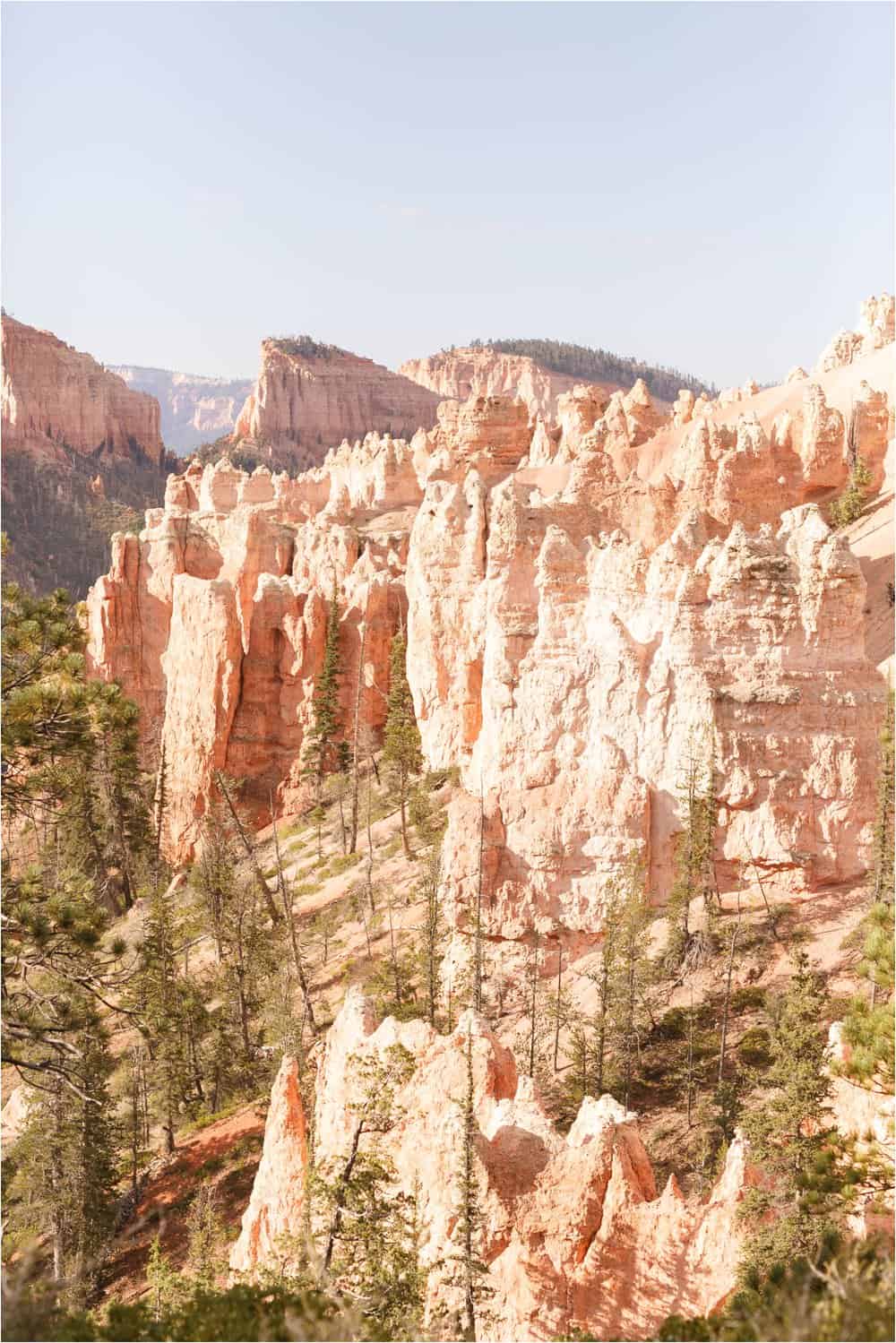 The first hike we did that day was a lot more remote than we planned. We were heading in the right direction, but were just 6 miles further back than we planned! hahaha. Oh well. Ya live and learn!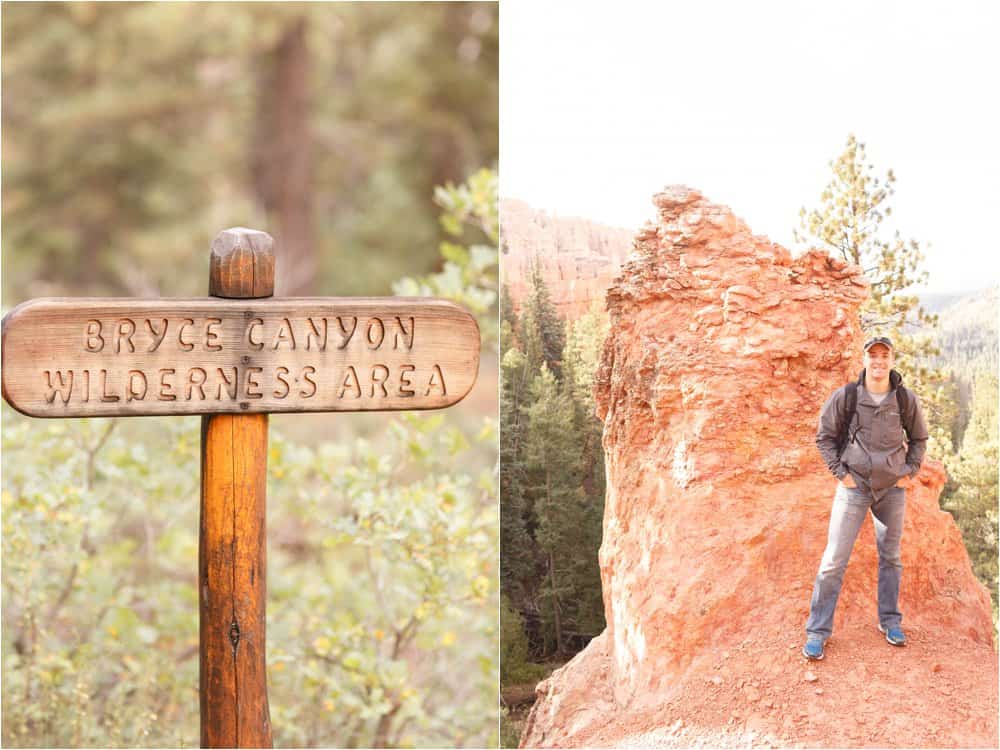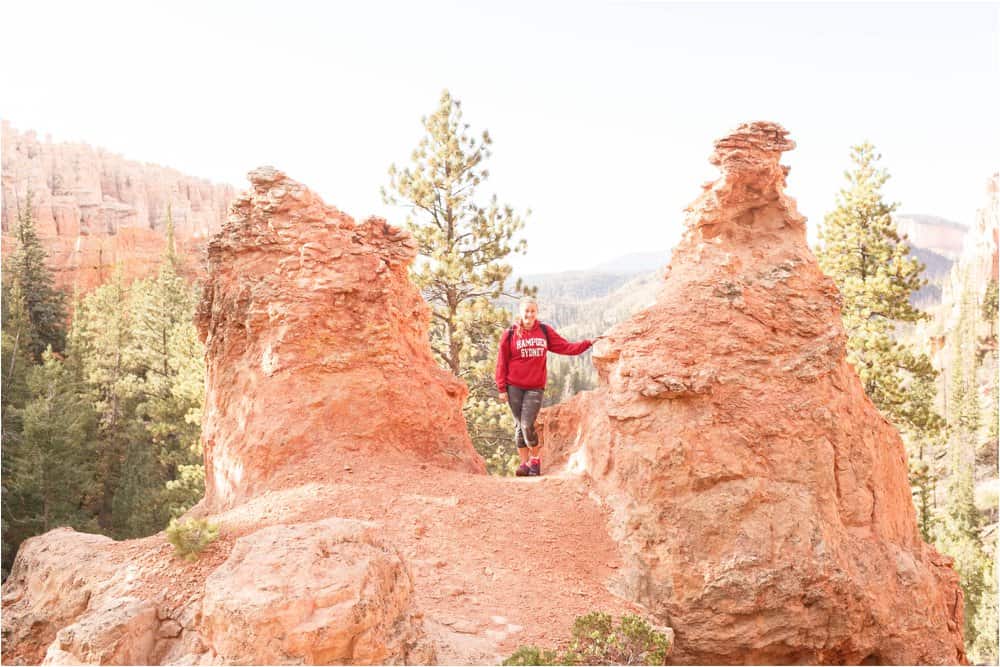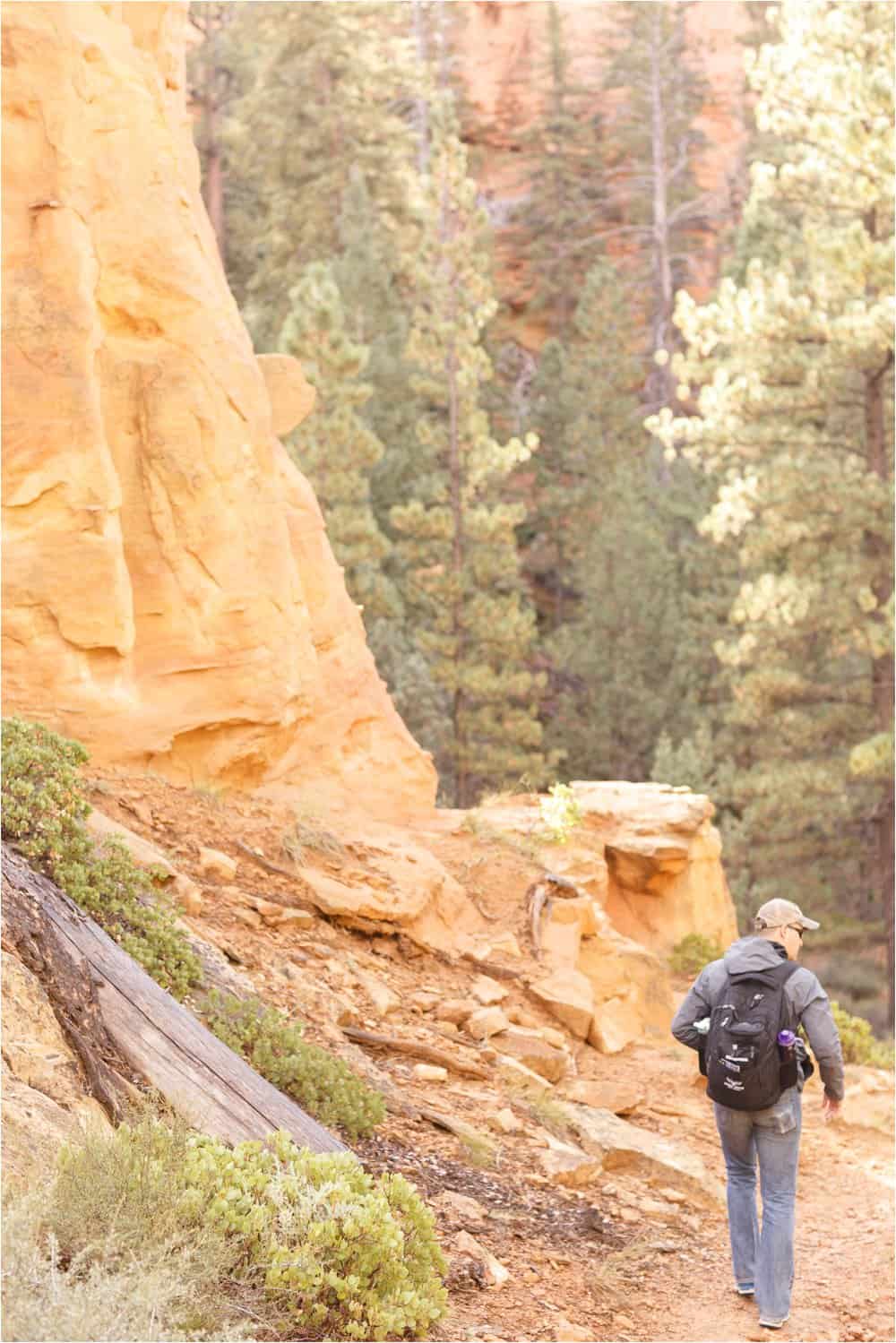 I mean, LOOK!!! So amazing!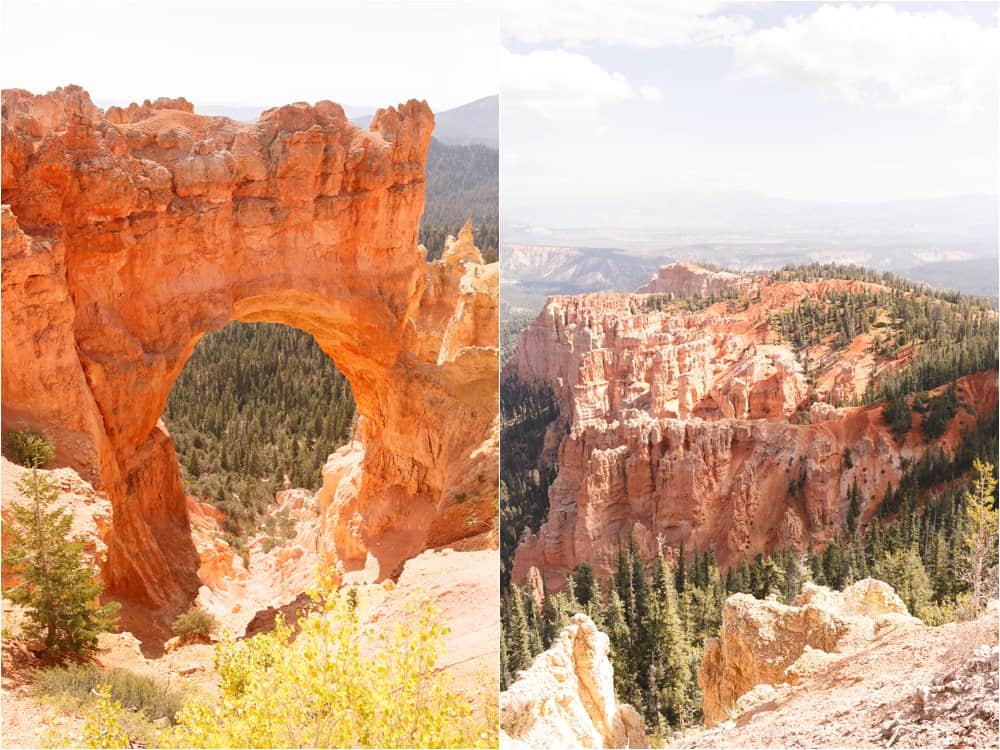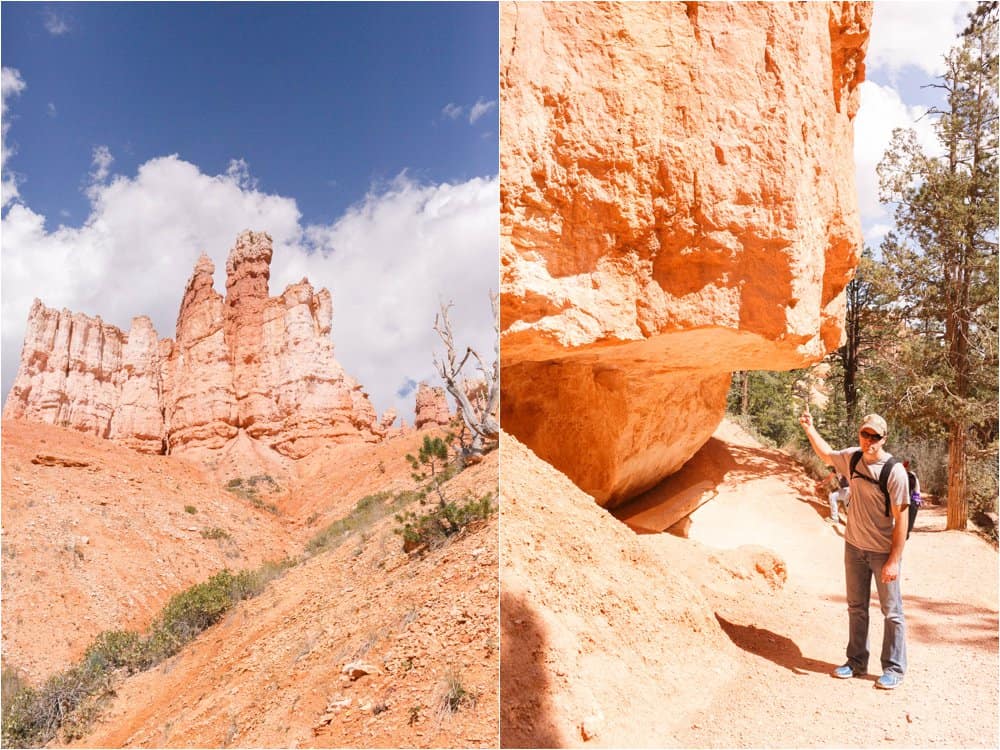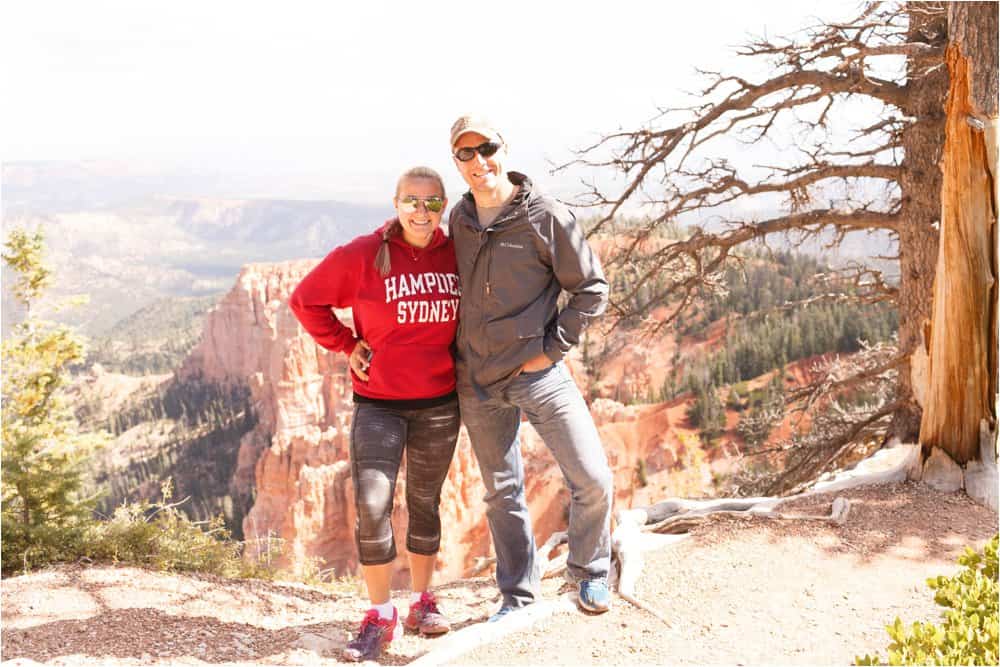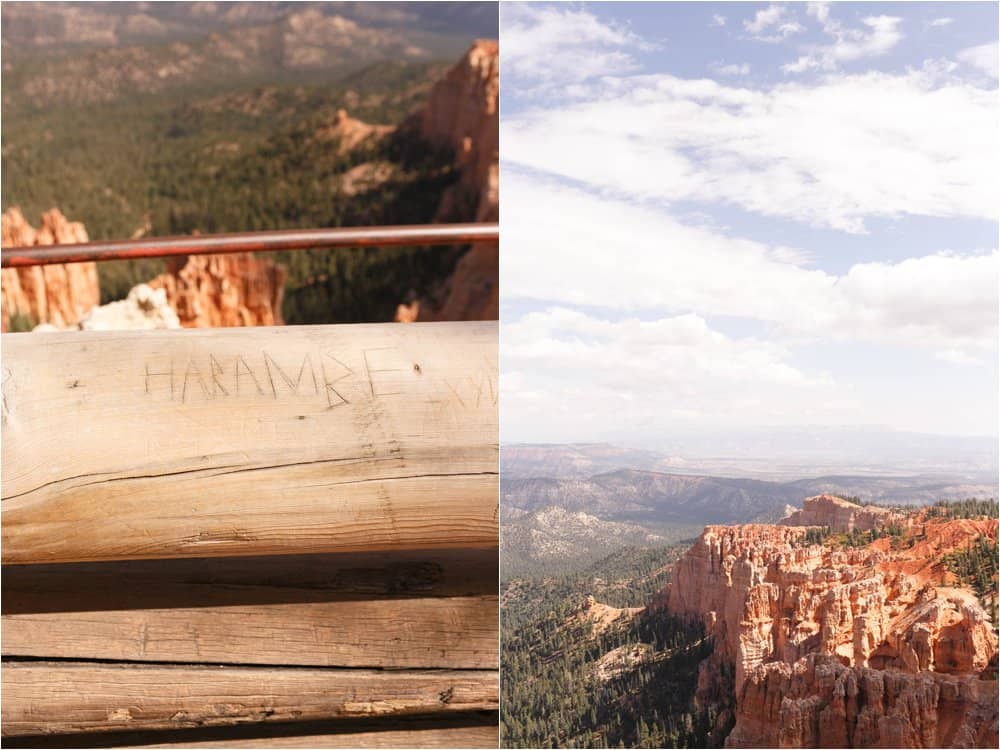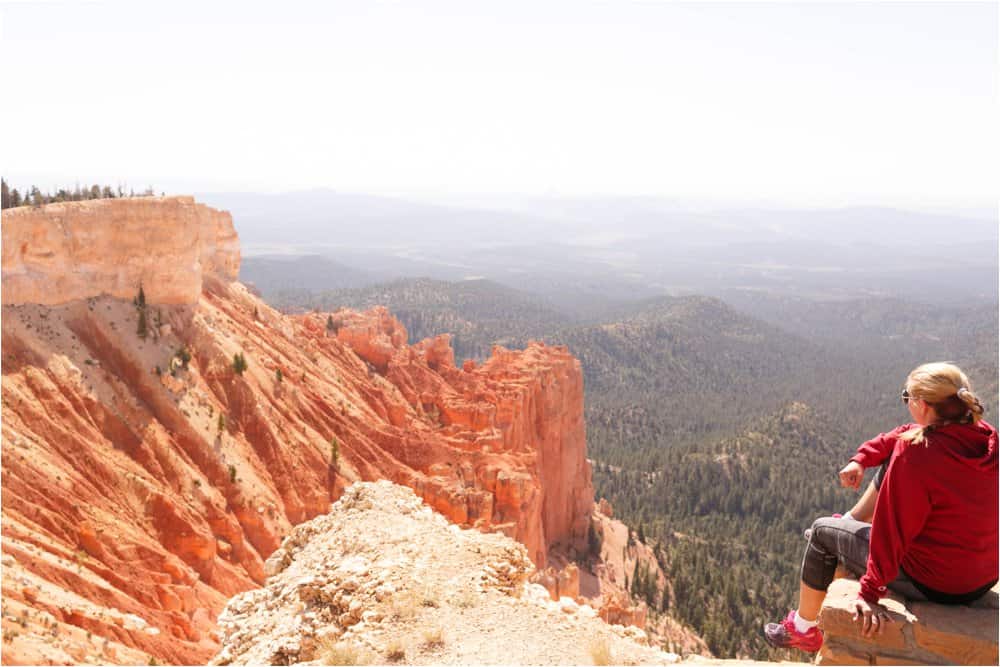 It was also a pretty cold start to the day too! Once we got hiking, everything changed!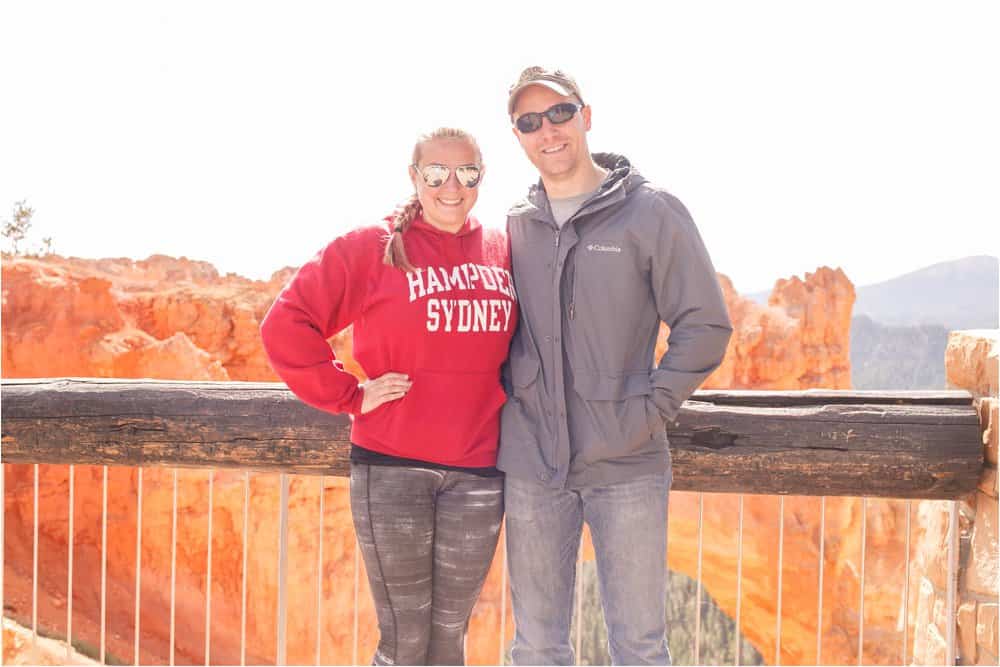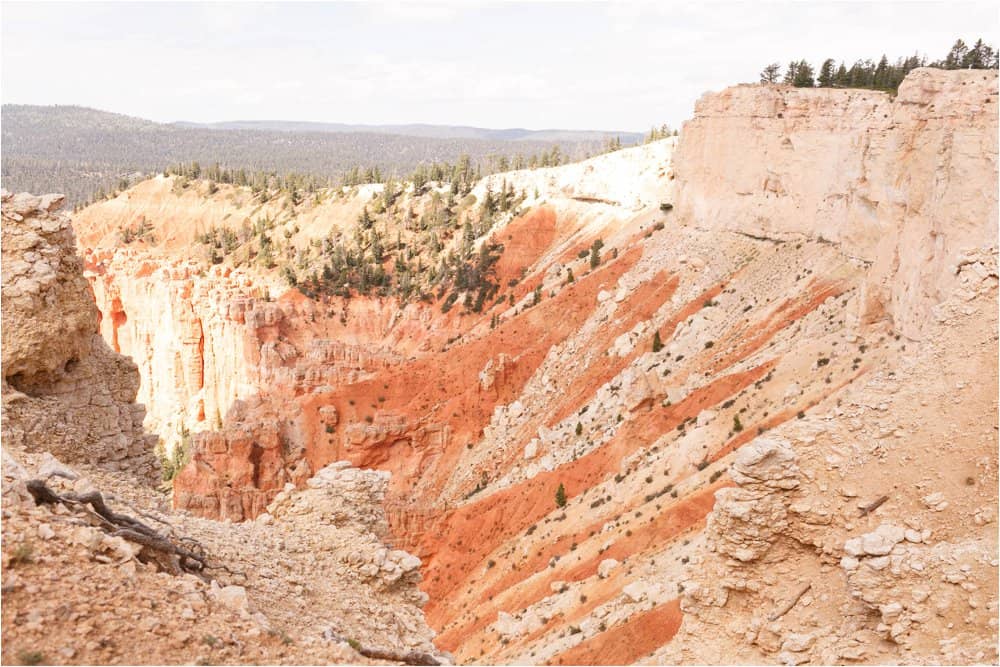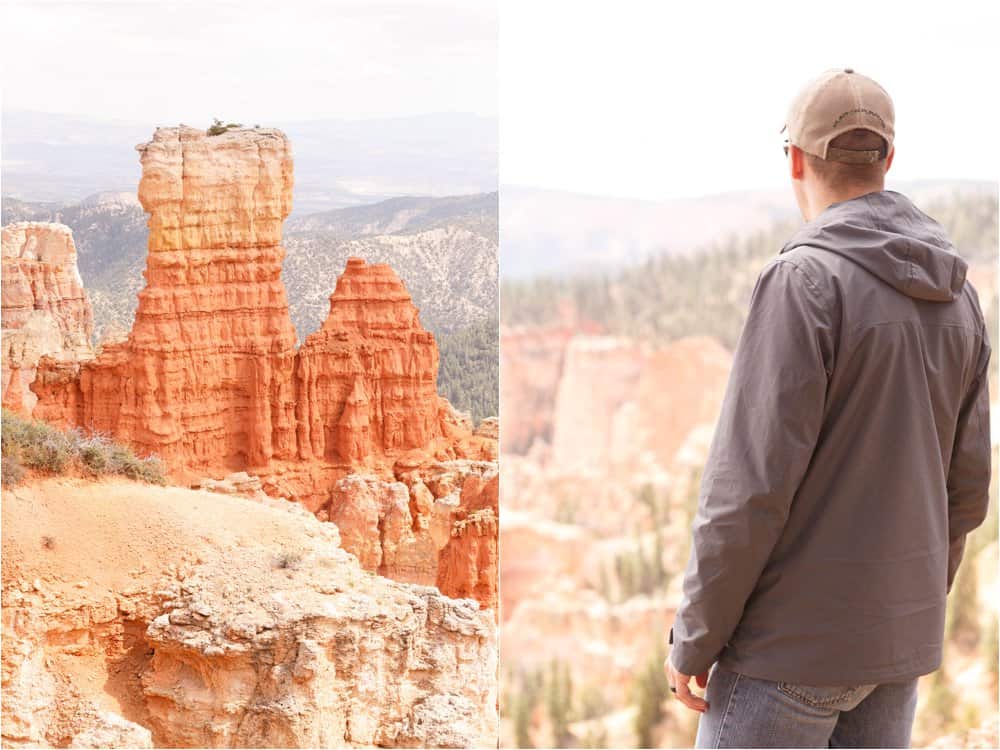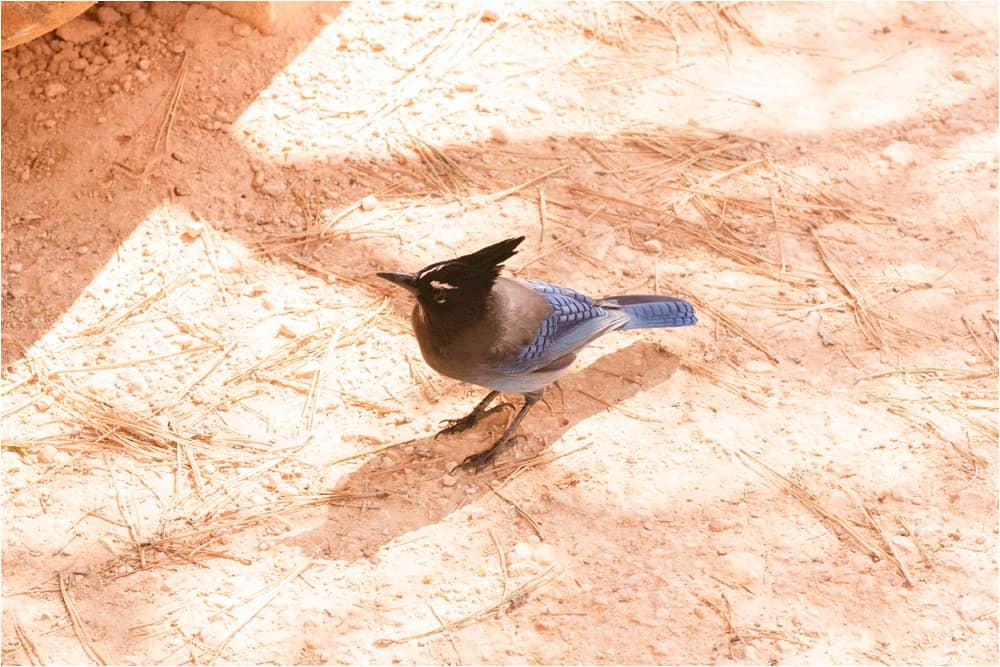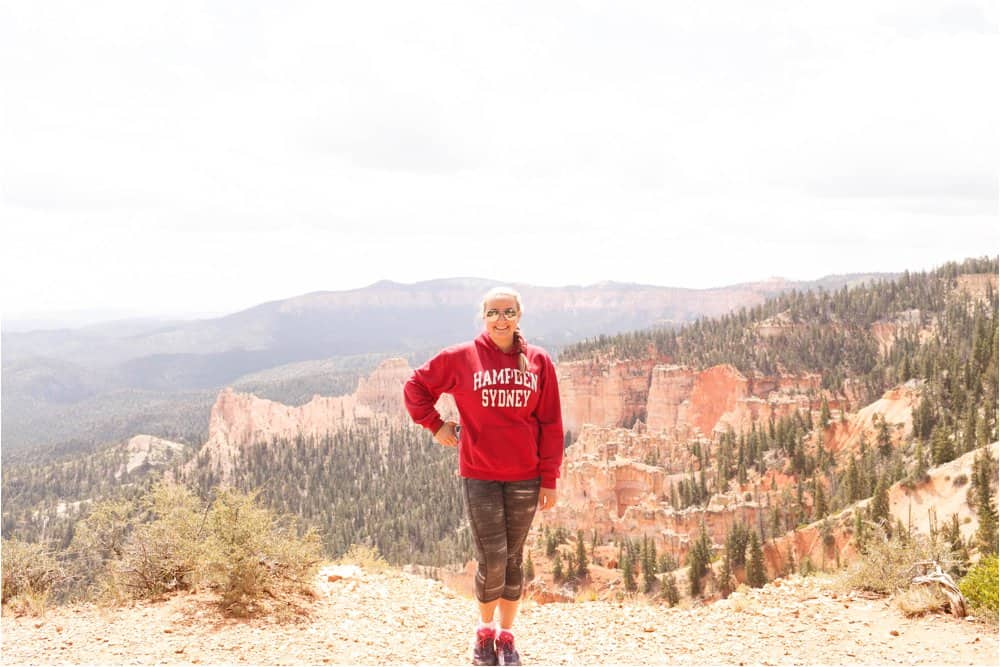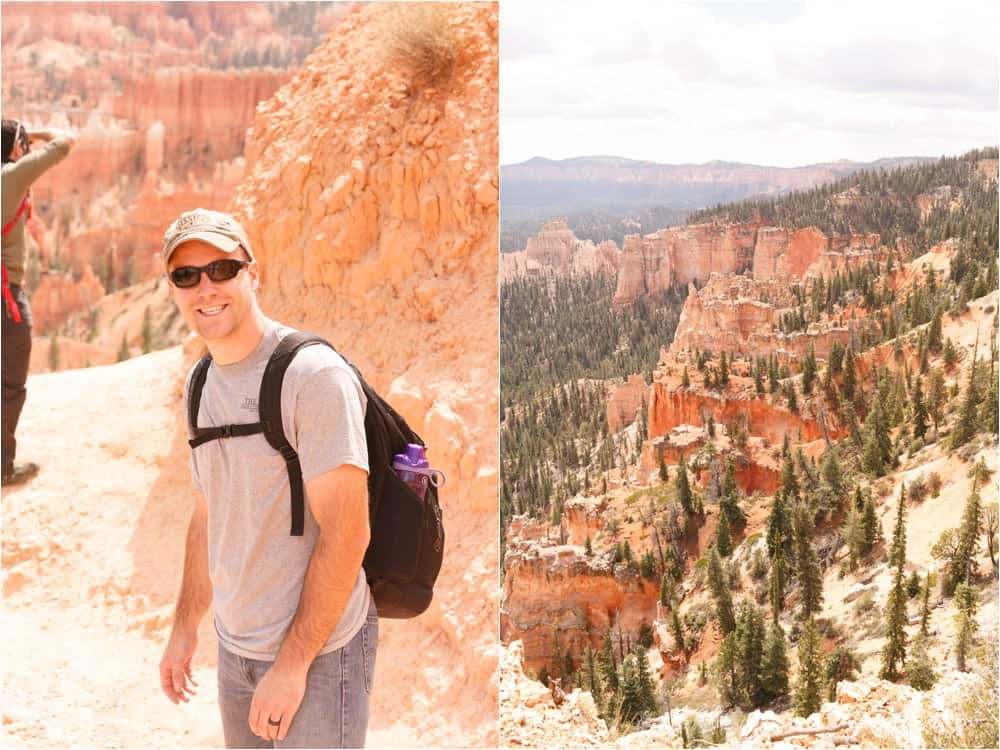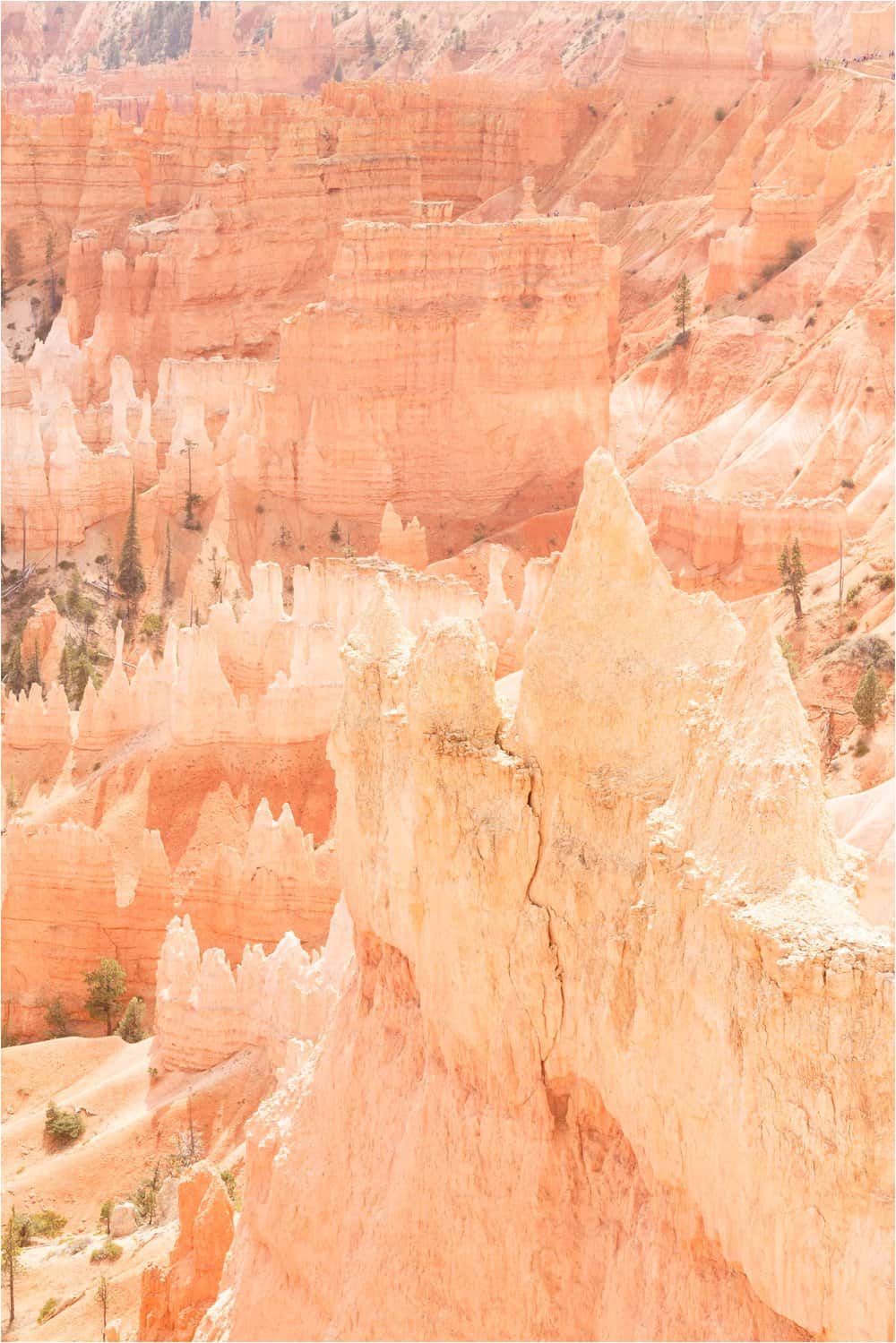 Gosh!!!! This looks so unreal!!!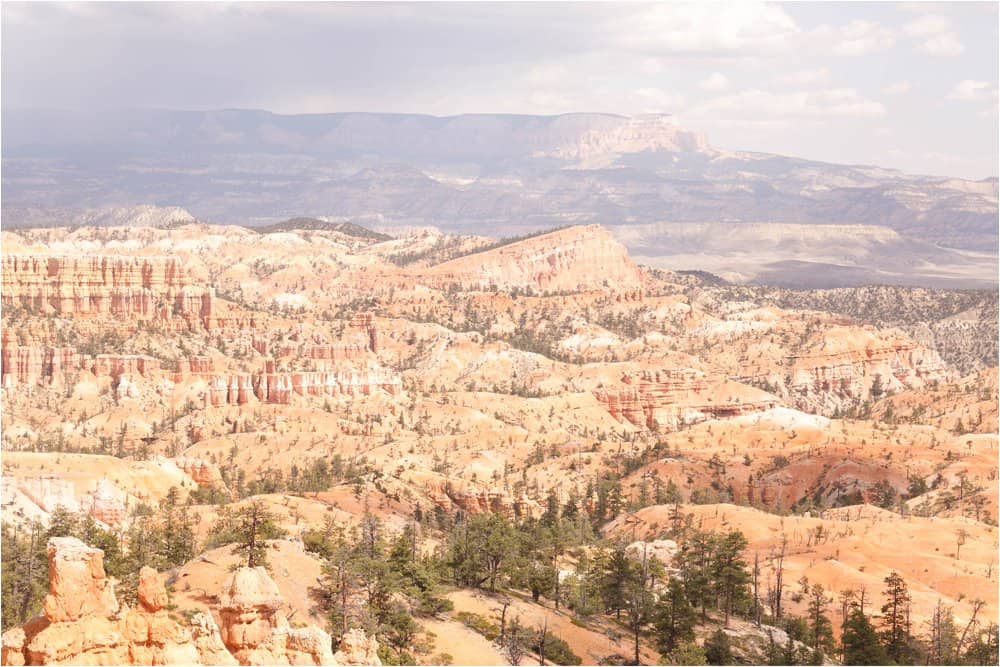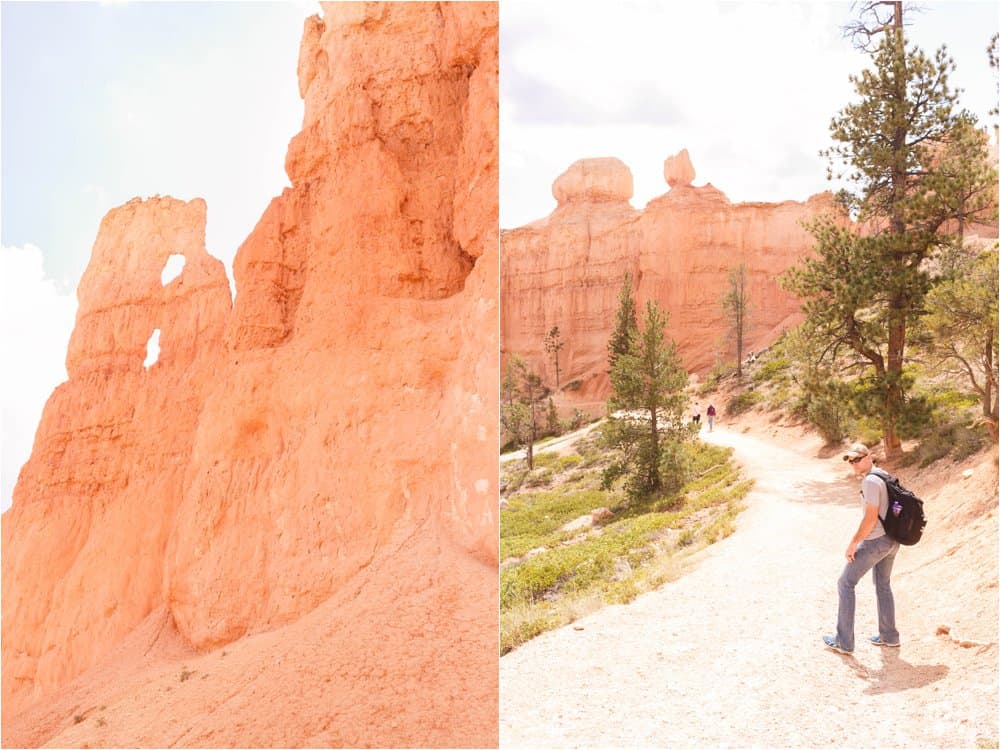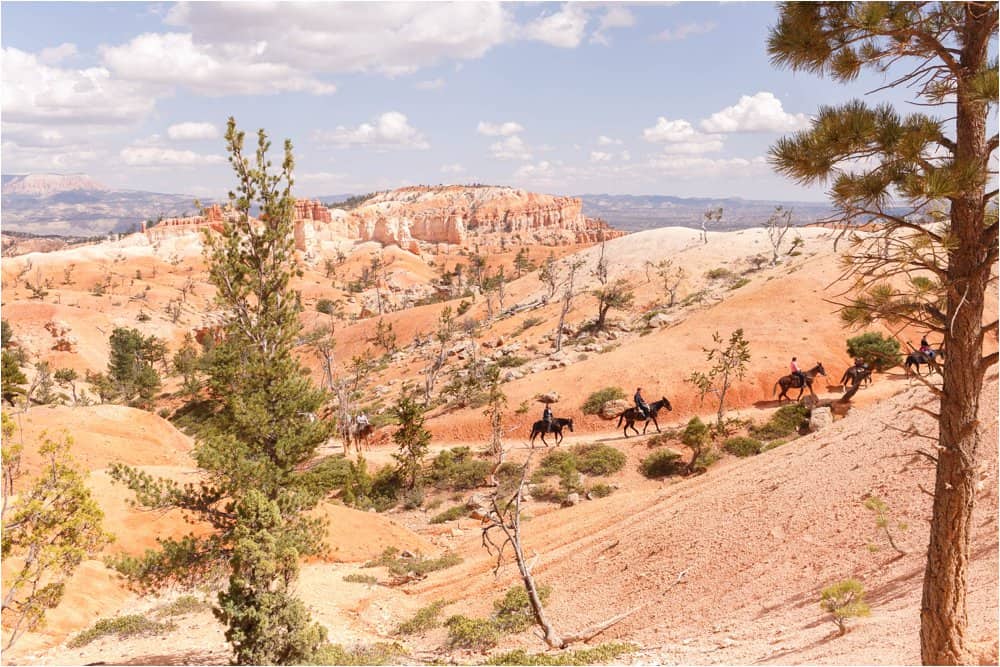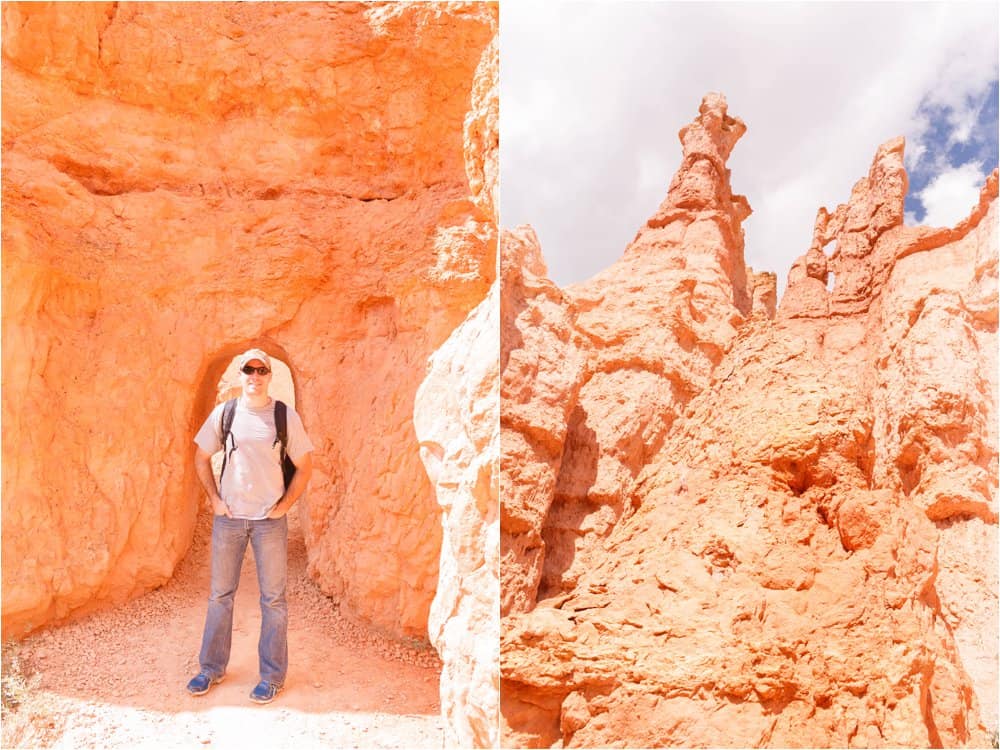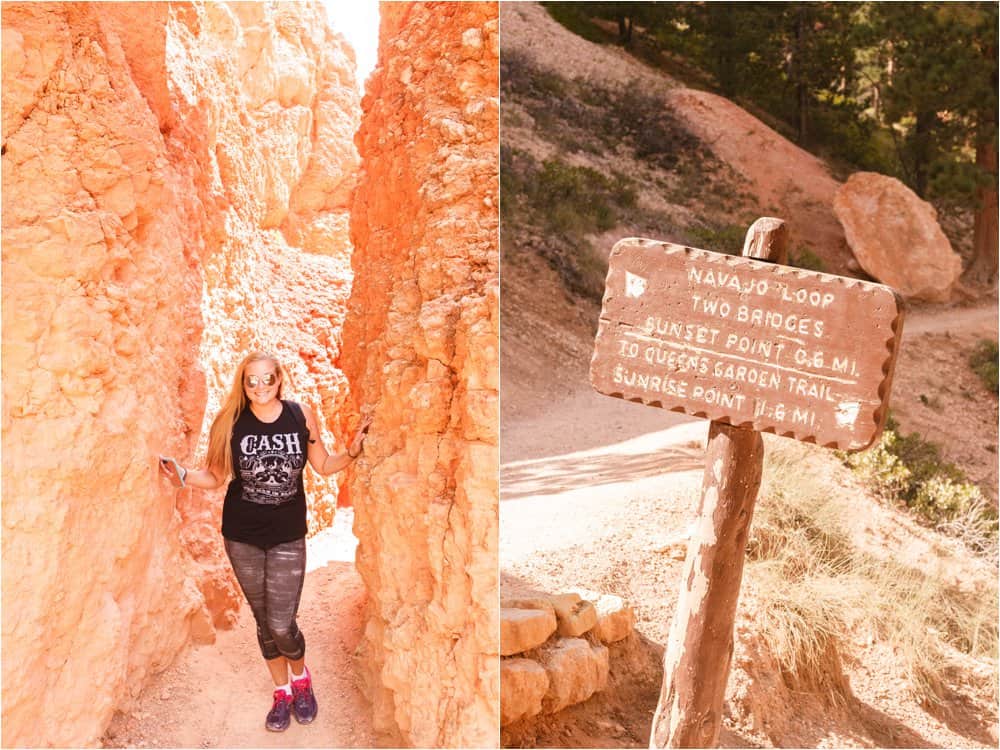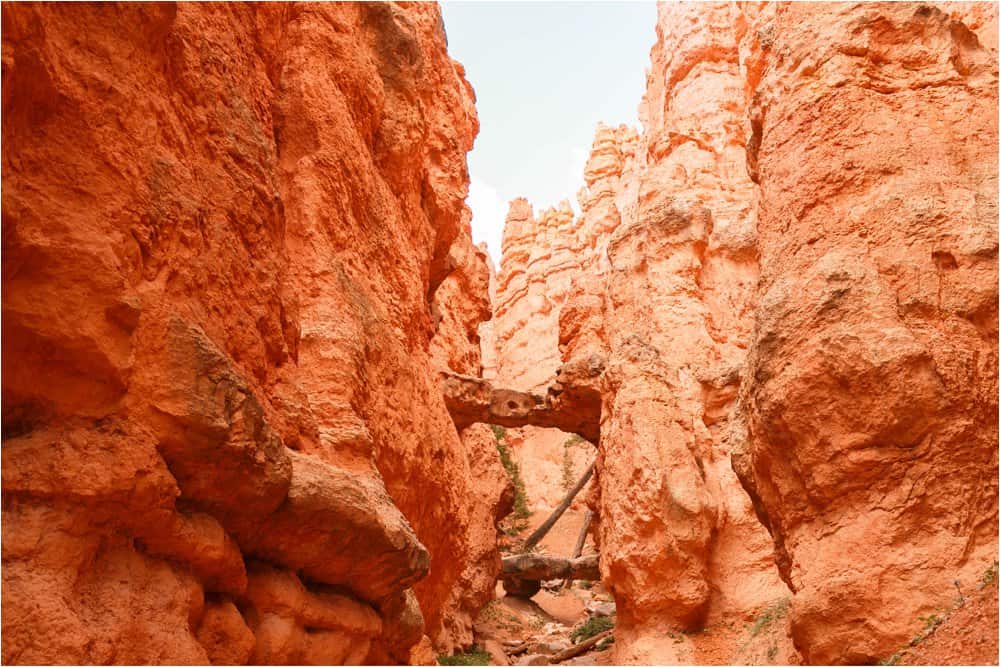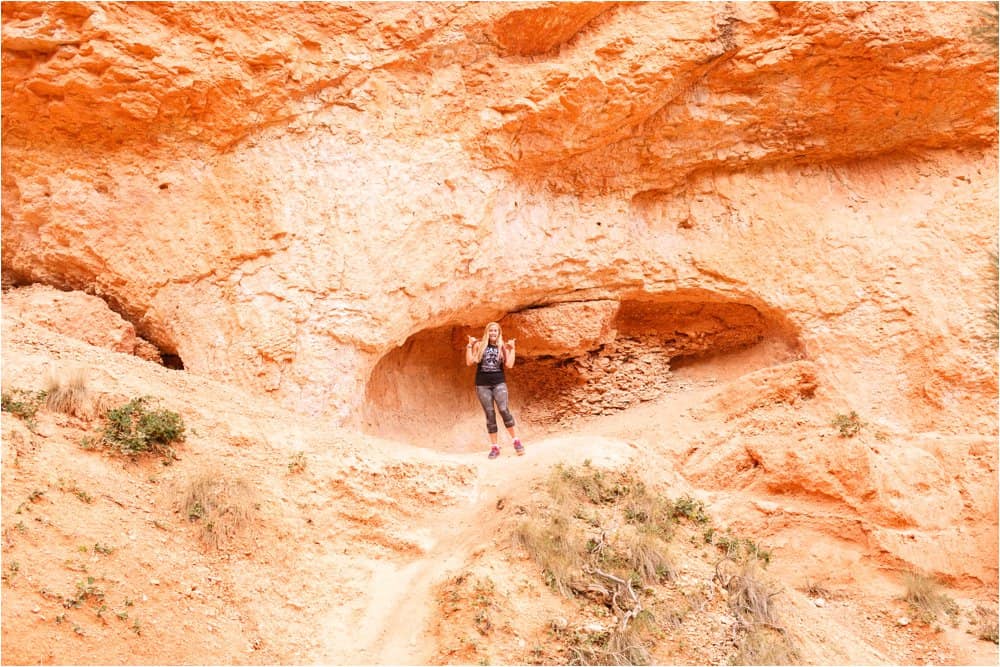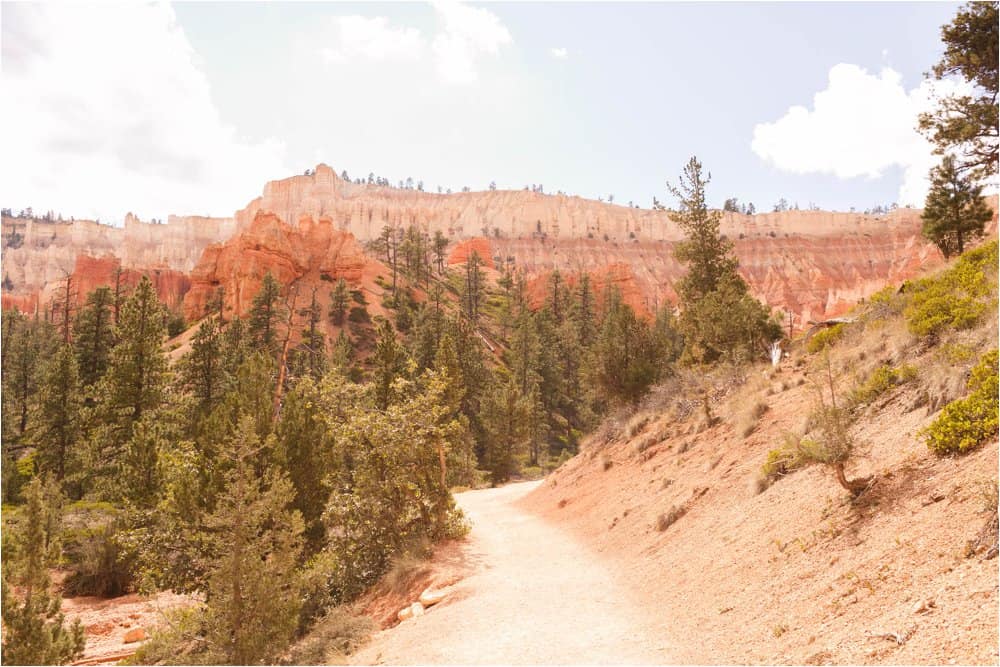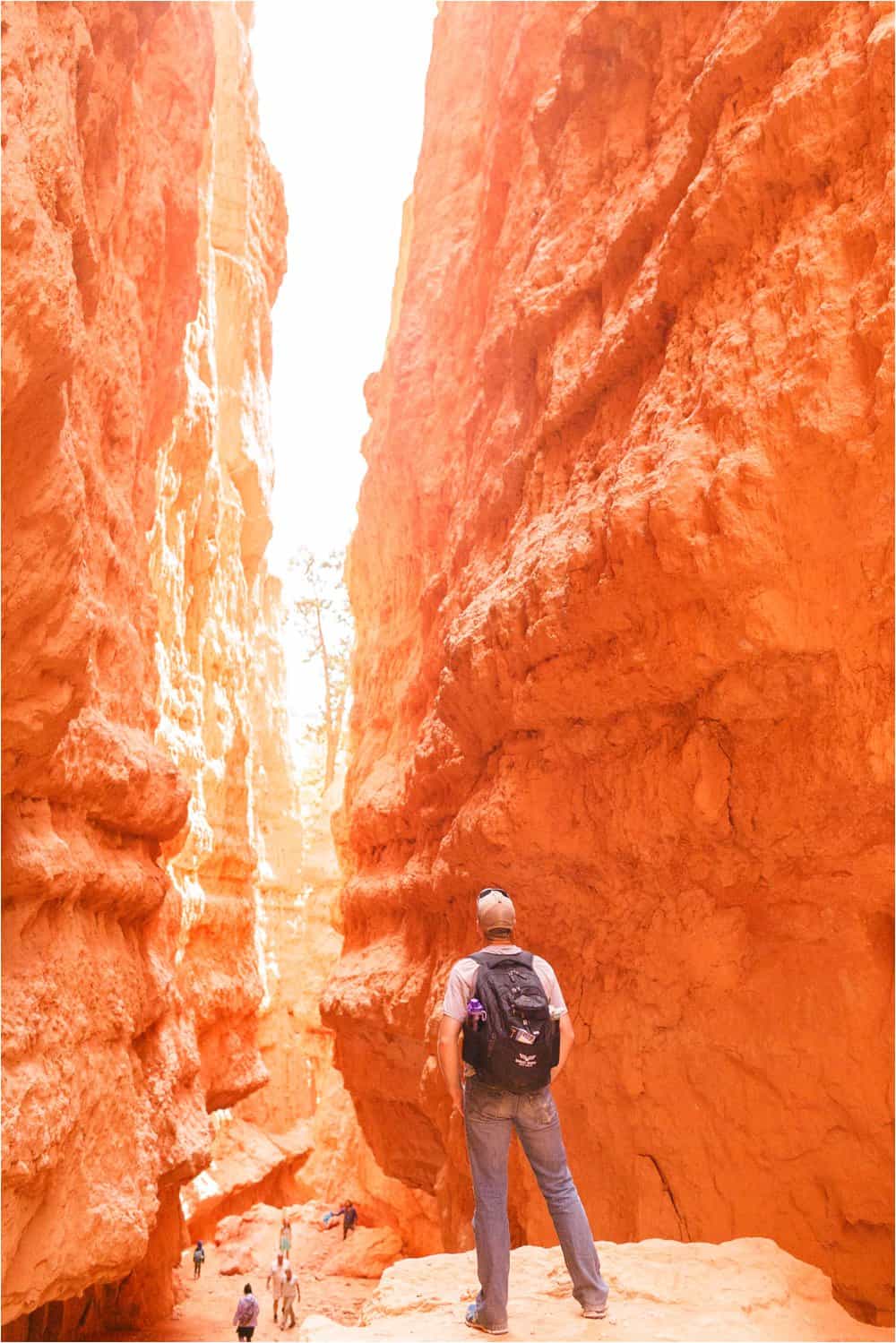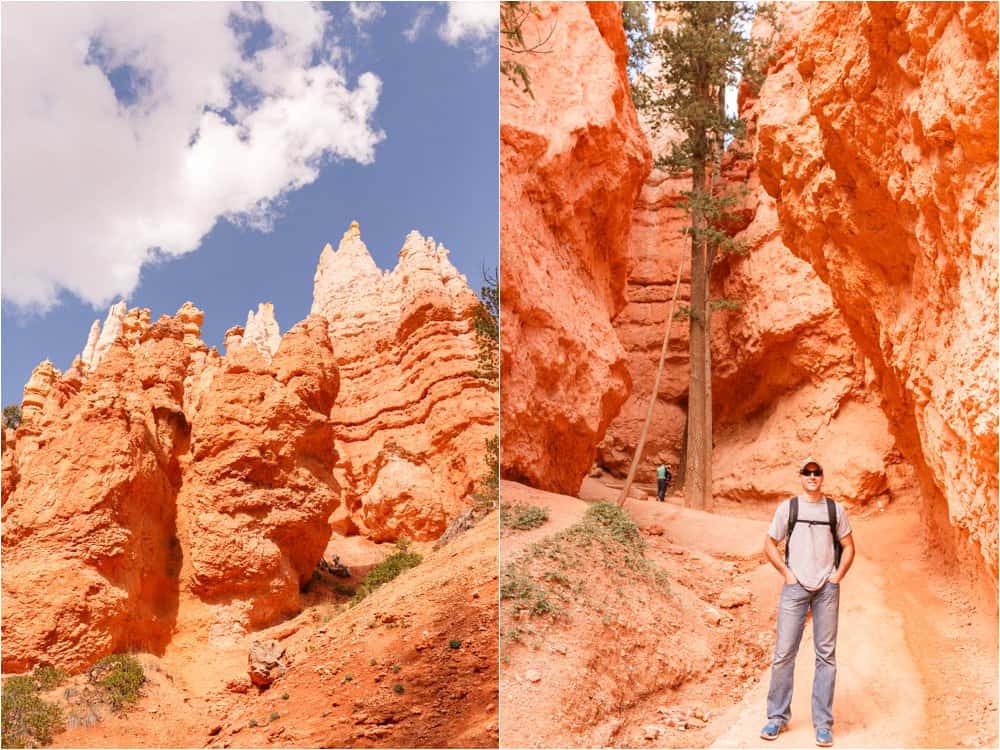 I'm only posting this over-exposed photo to show how far we climbed. You see those little specs in the back of my shot? Those are PEOPLE! I wanted to cry when I saw how far we had to climb hahaha. I'm a wimp!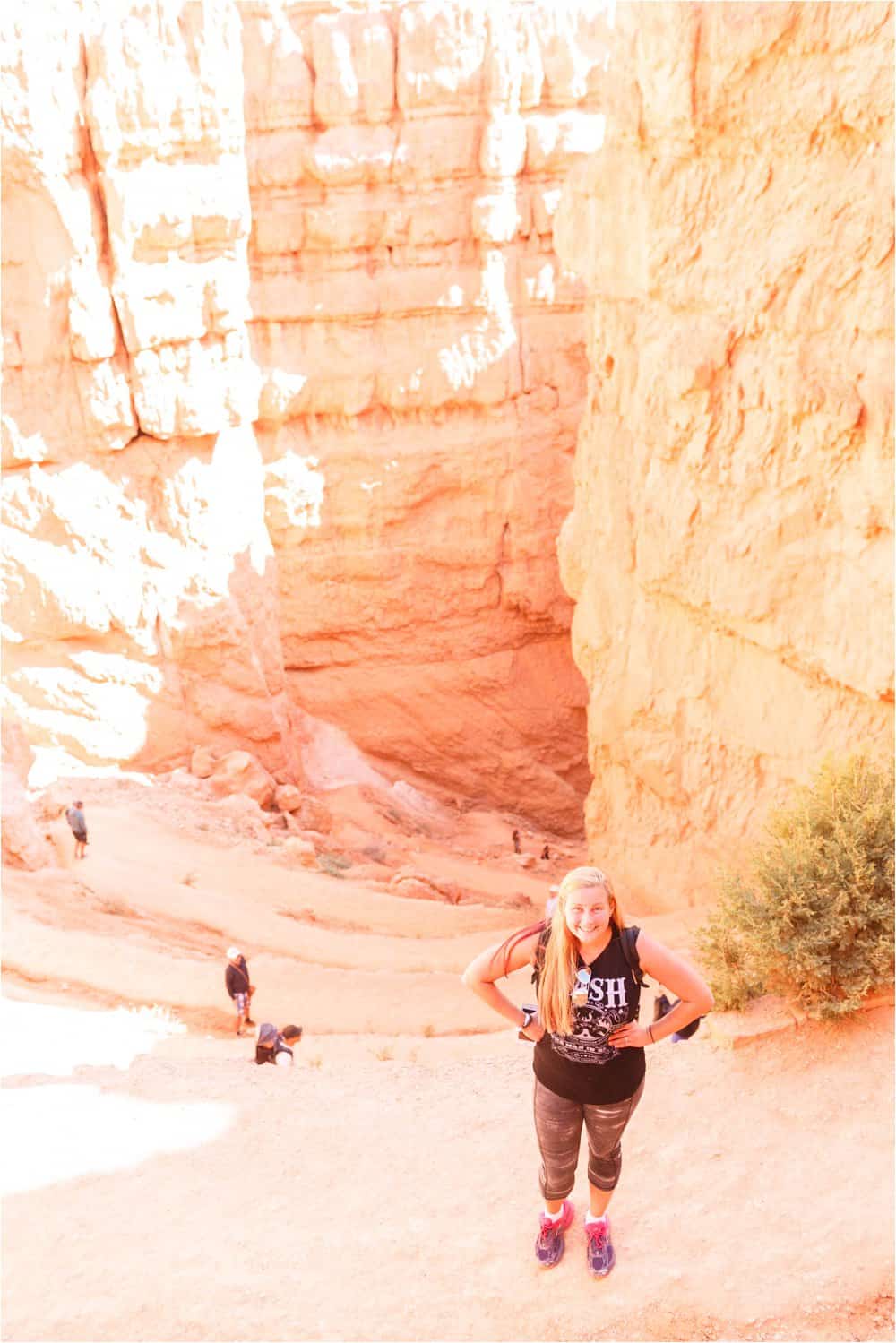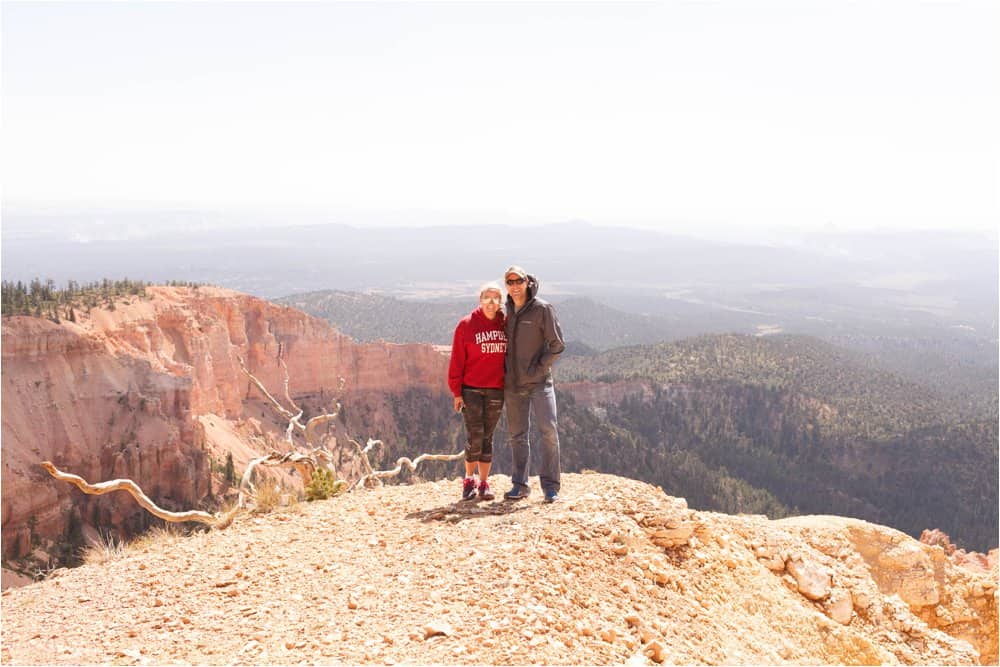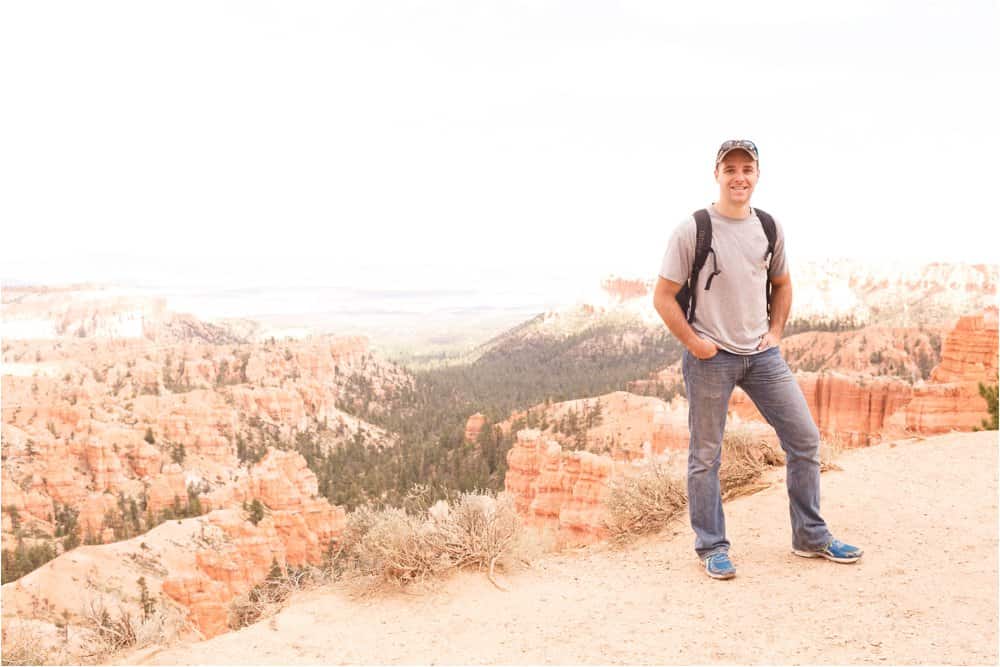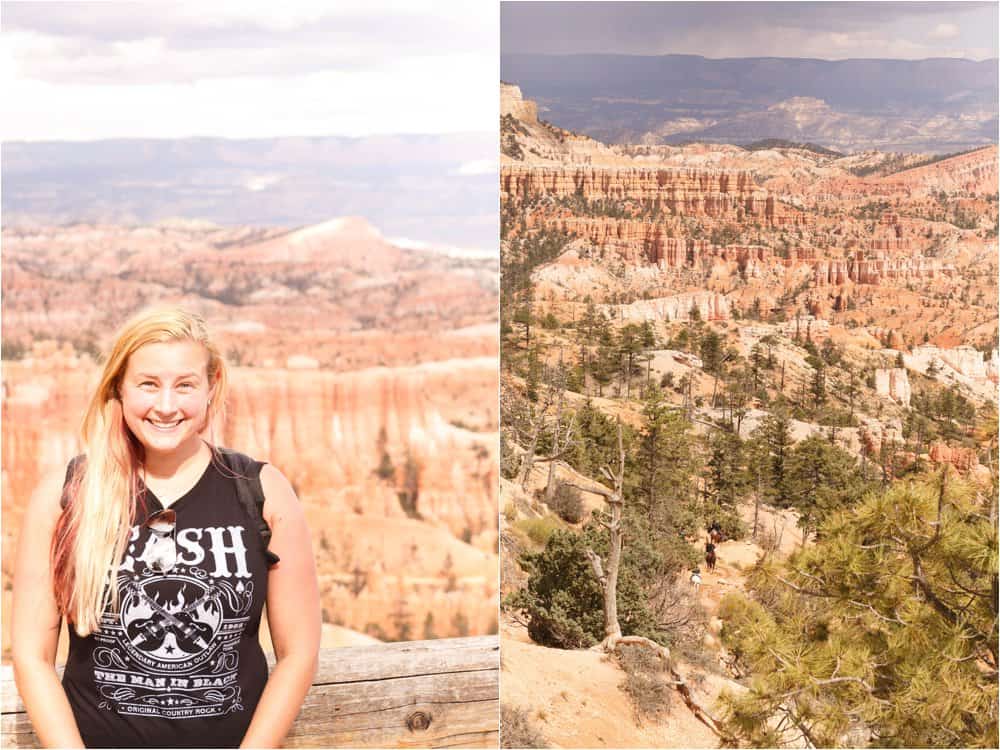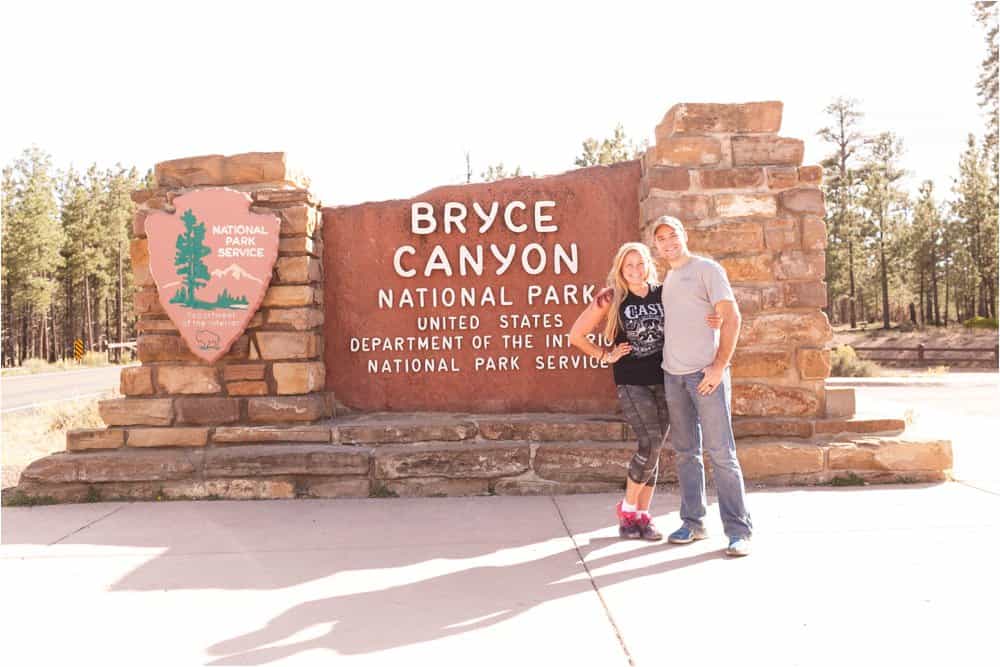 This was the best picture I could get of the double rainbow while we were driving down the highway. By the time we were able to pull over, the rainbow had faded.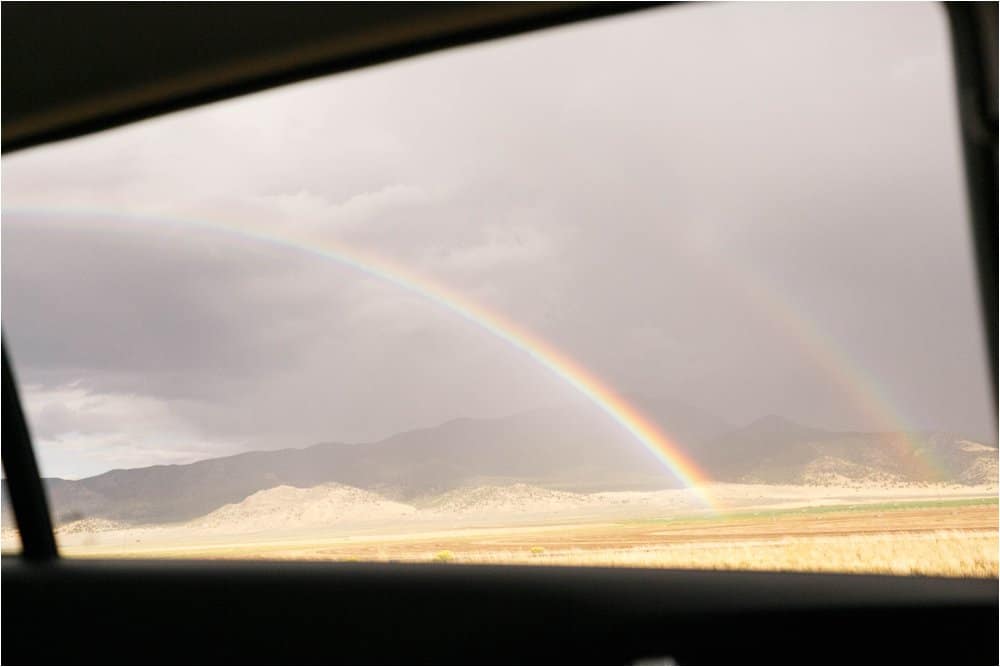 Now onto Zion National Park!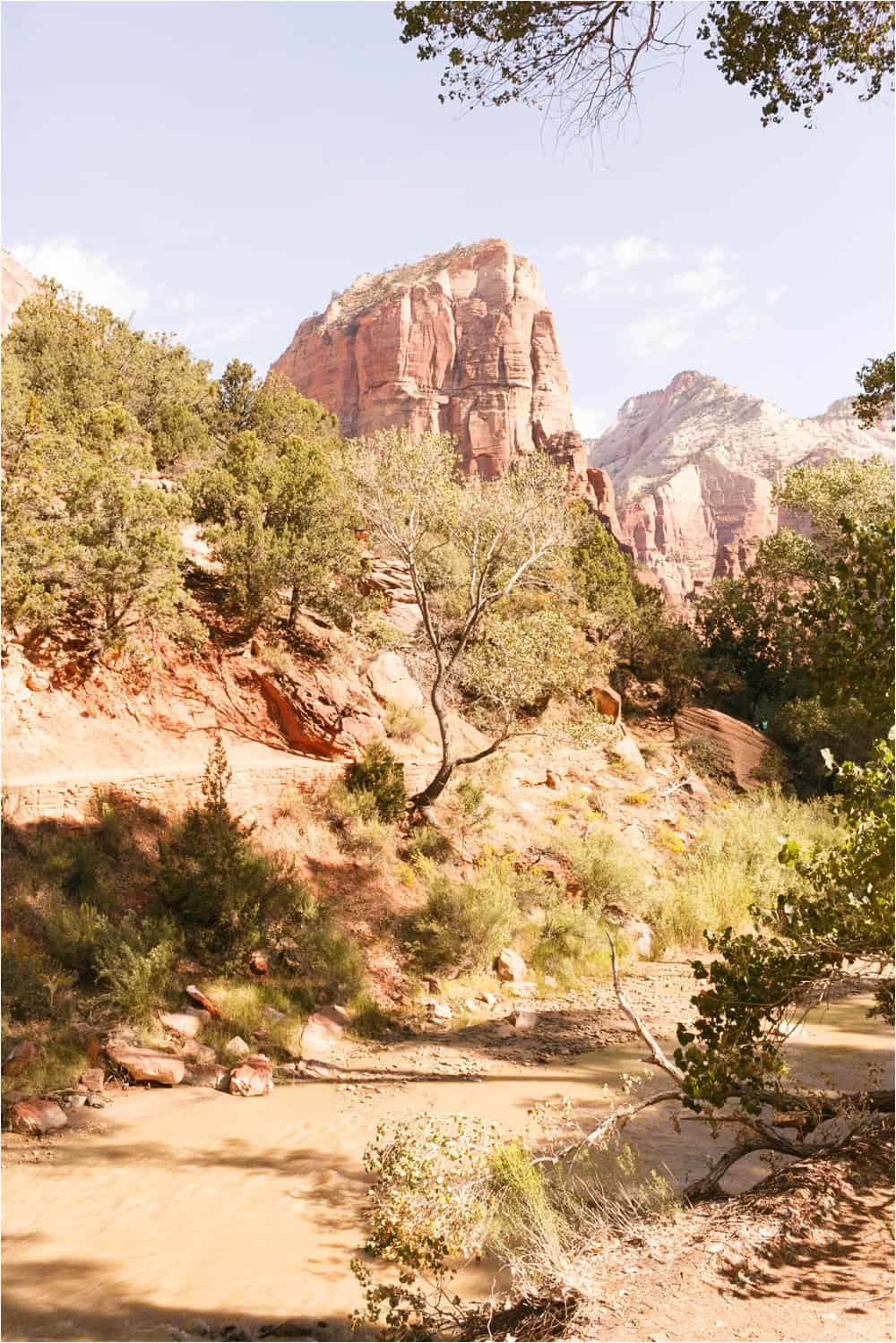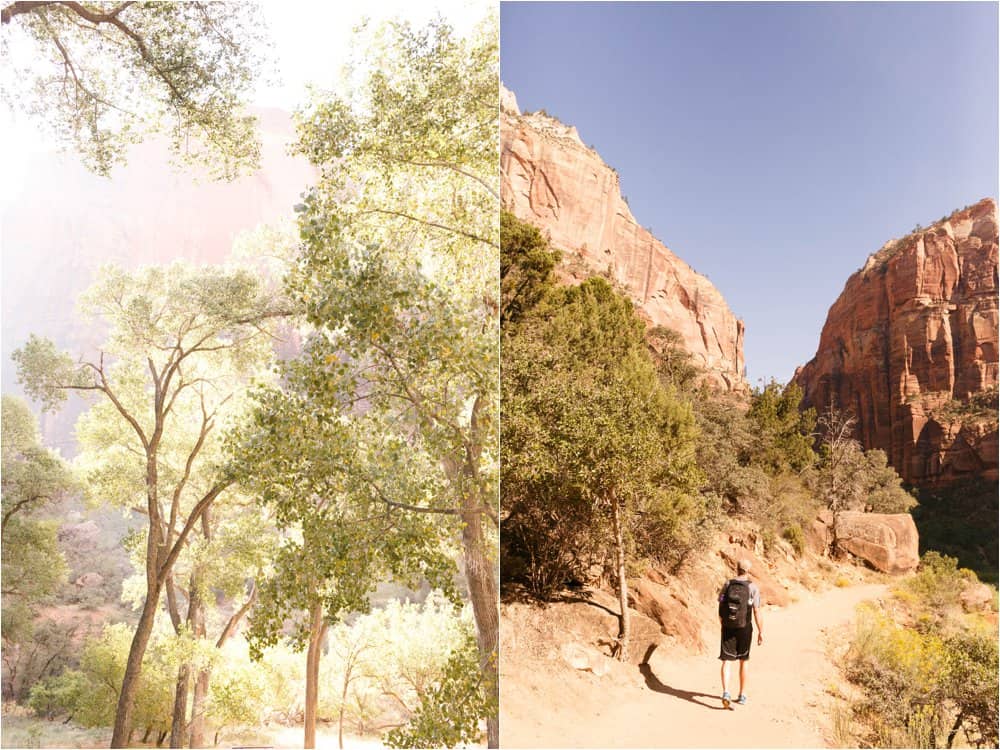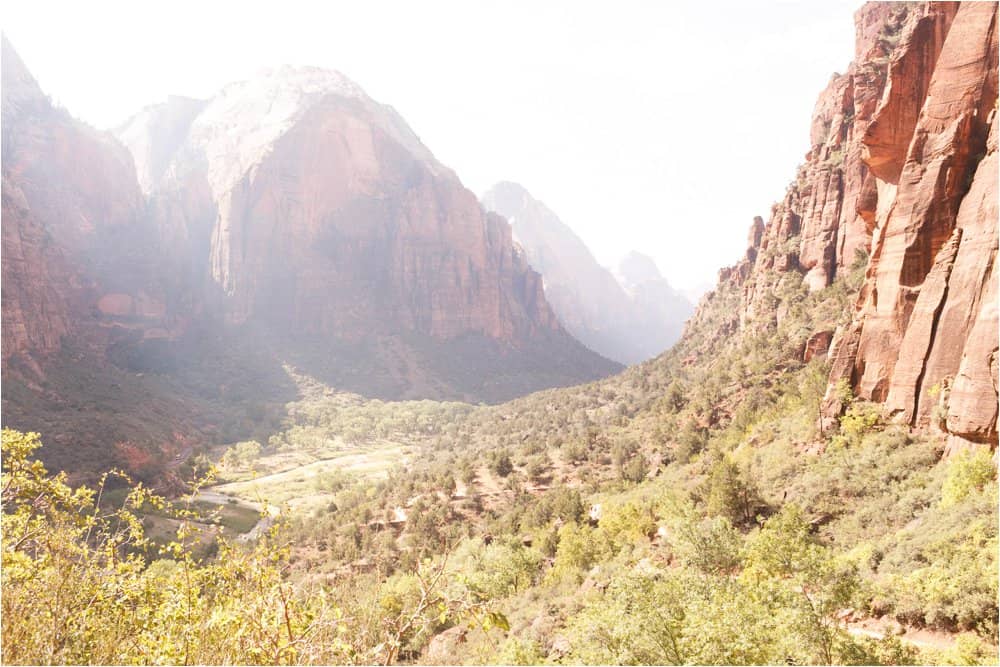 When you're hiking up a freakin' mountain, holding a tarantula someone found on the rocks really isn't a big deal!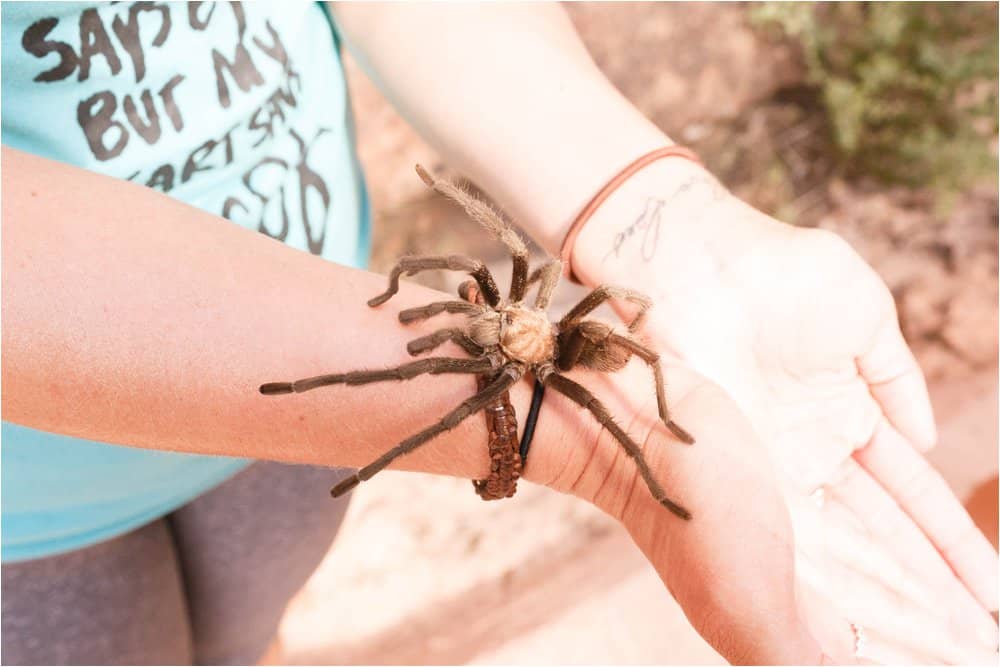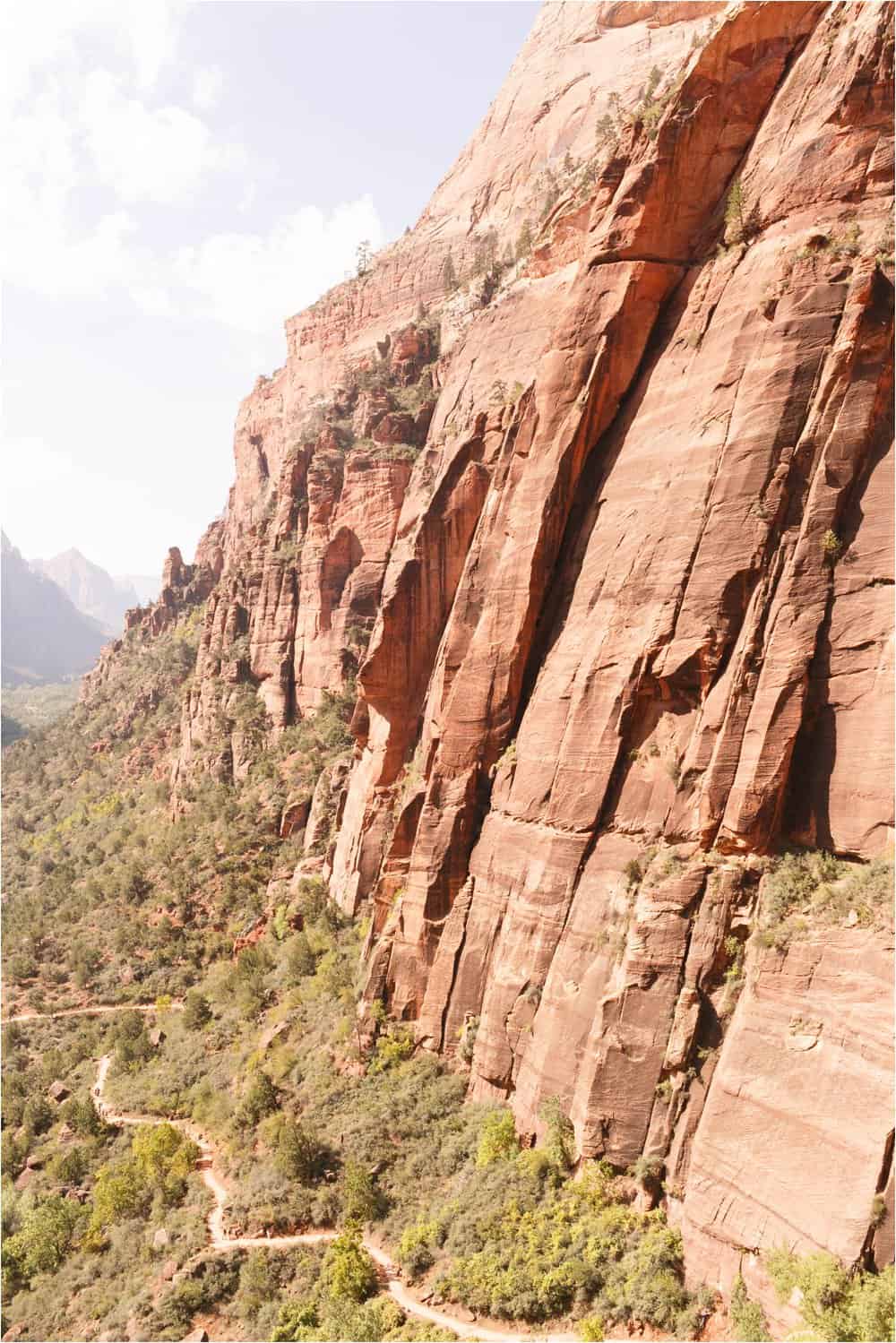 I really struggled internally climbing this thing. When I had thought we made it to the top, I looked to my right and saw we still had more to climb. That involved one-person trails AND holding onto chains! What were we thinking?! At least we survived! 😉 Angel's Landing is definitely a must-do!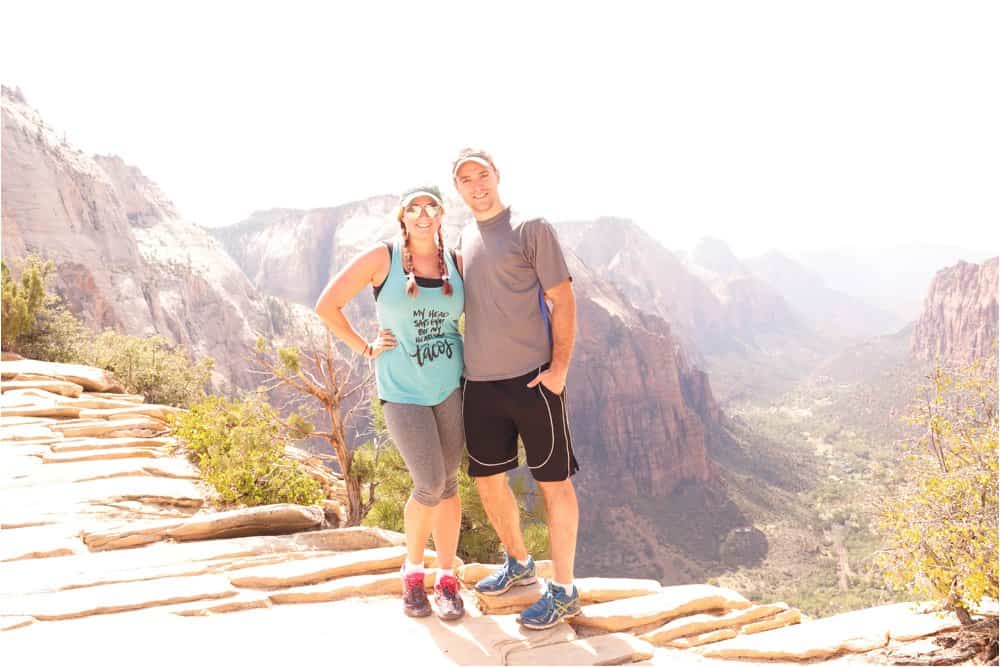 This rock is called The Weeping Rock! When rain and melted snow didn't have anywhere to go, it would seep out through the rock! Crazy!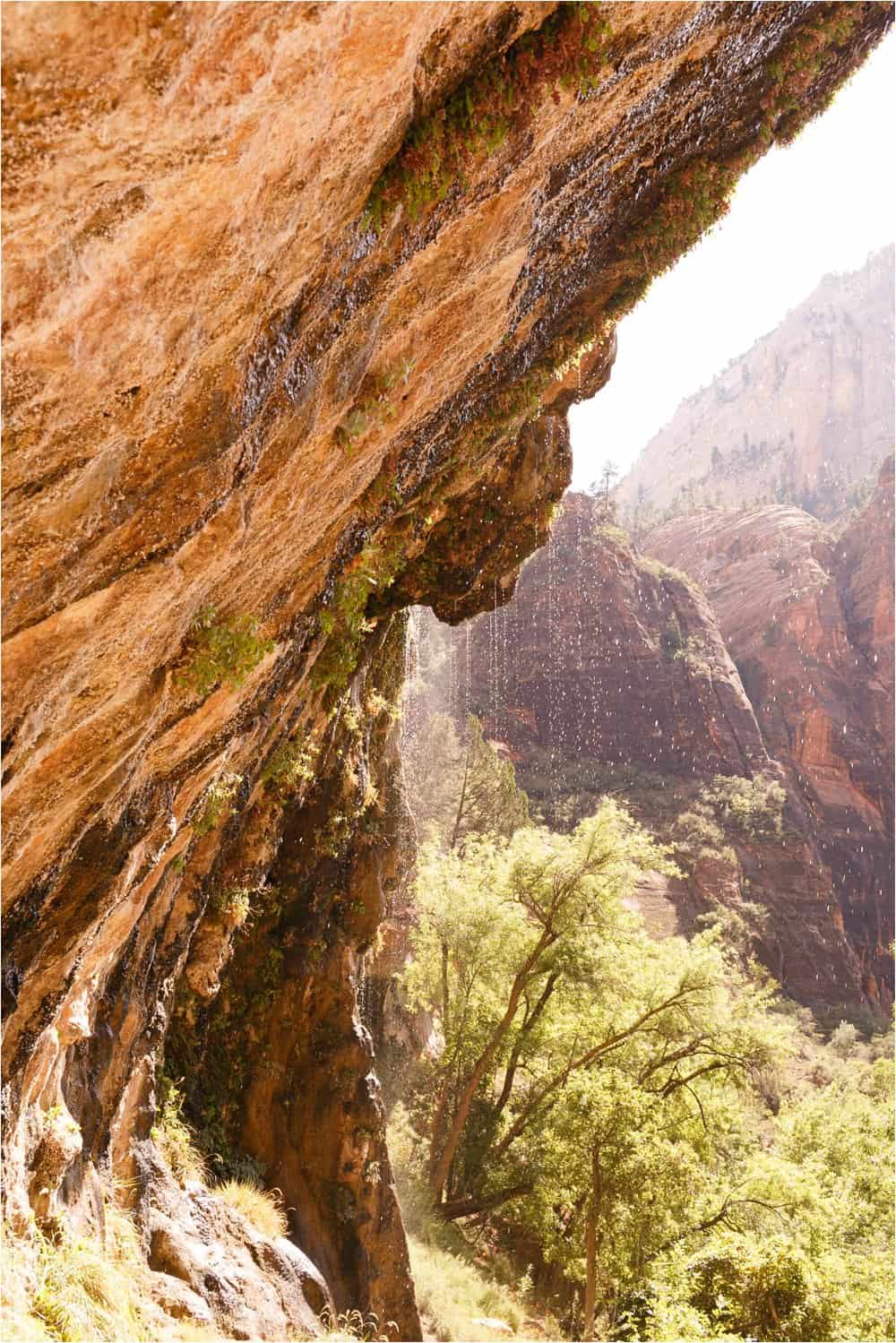 We did not hike this path on this trip, but this is called The Narrows! It's a trail completely underwater! So crazy!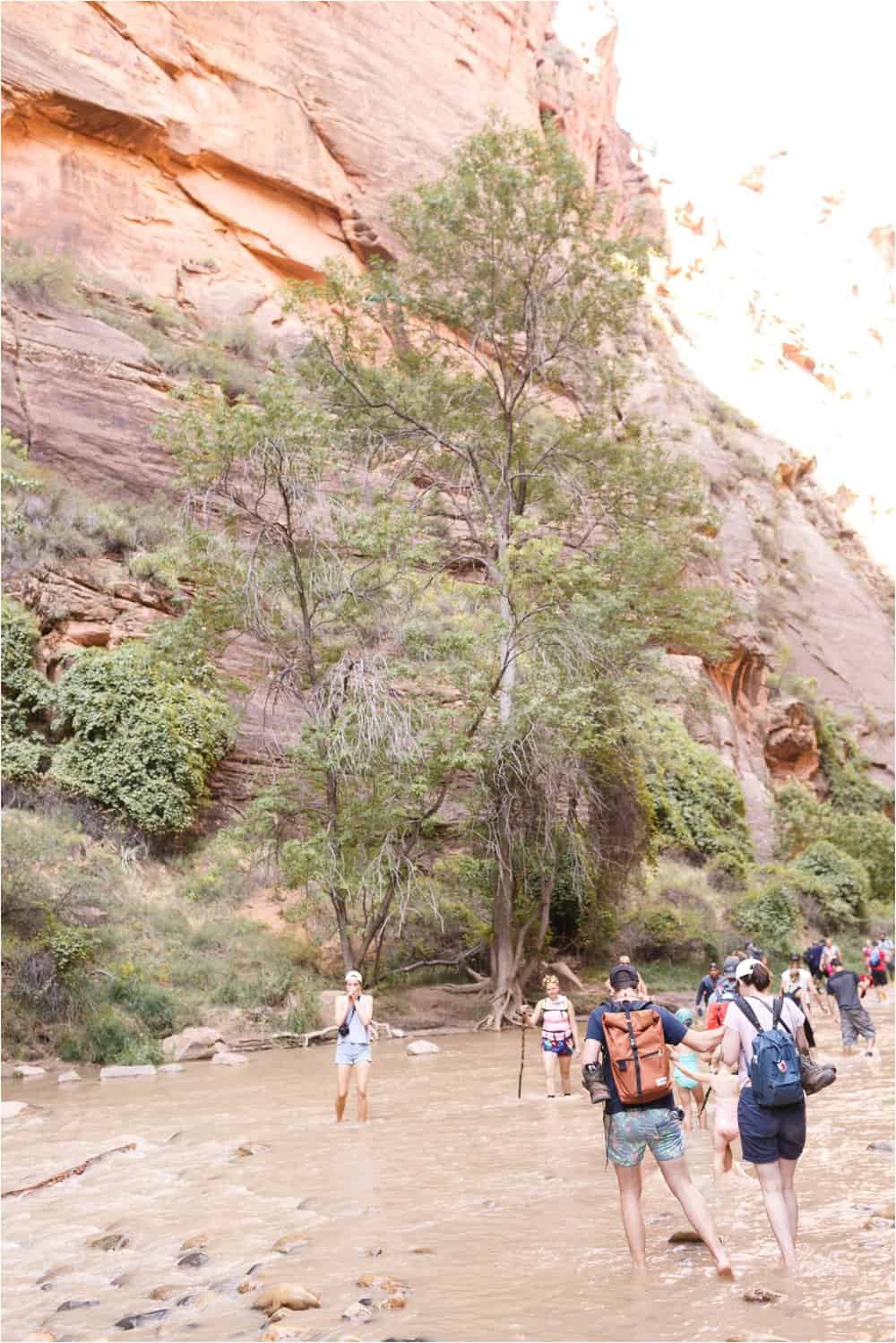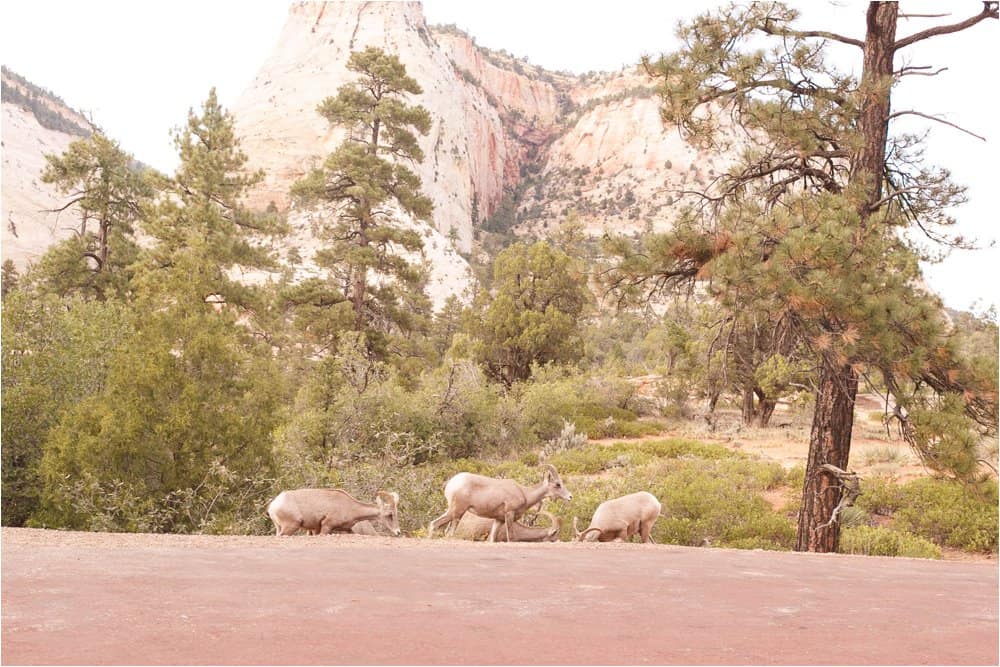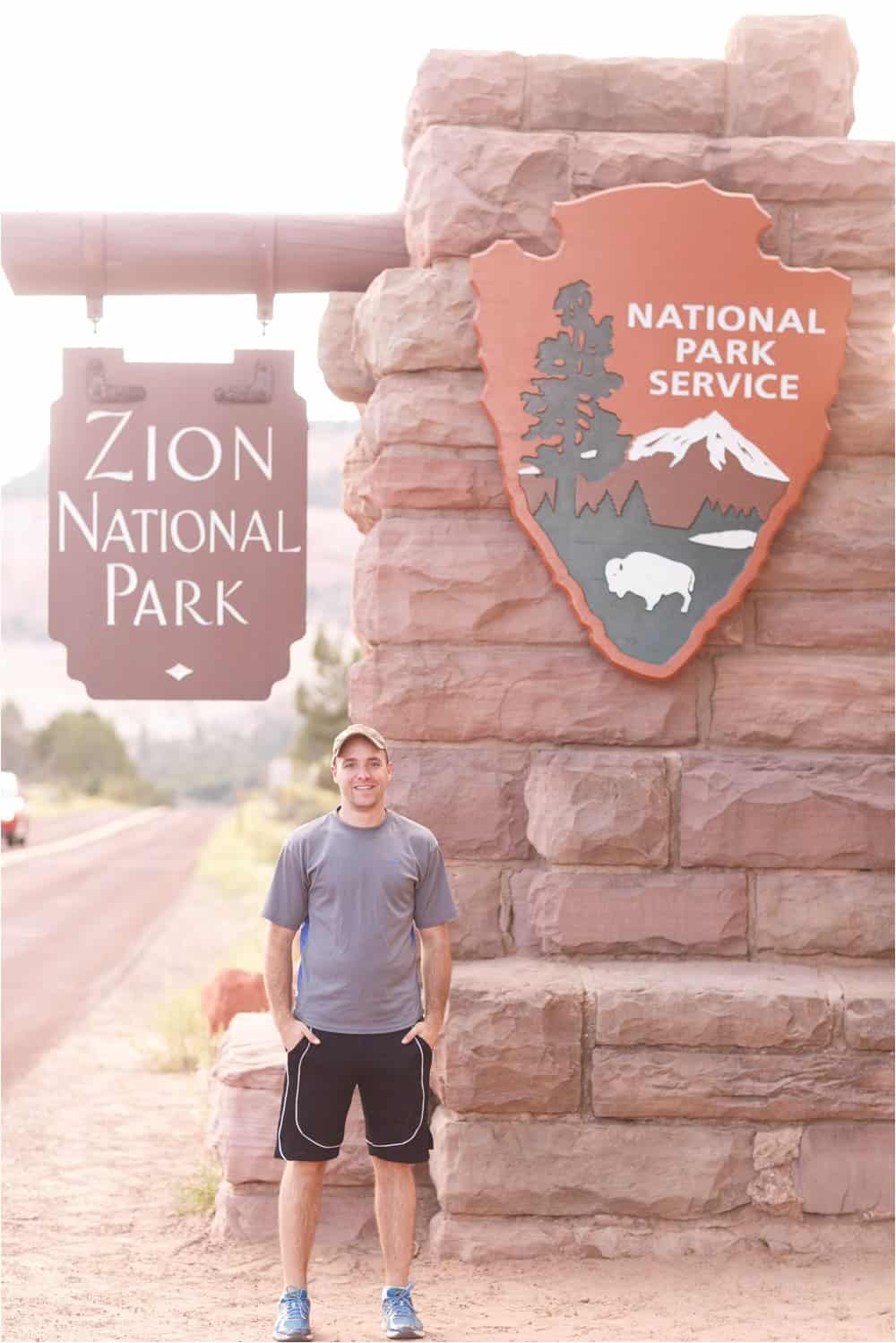 After Zion, we headed to Page, AZ. This is Lake Powell and GORGEOUS!!!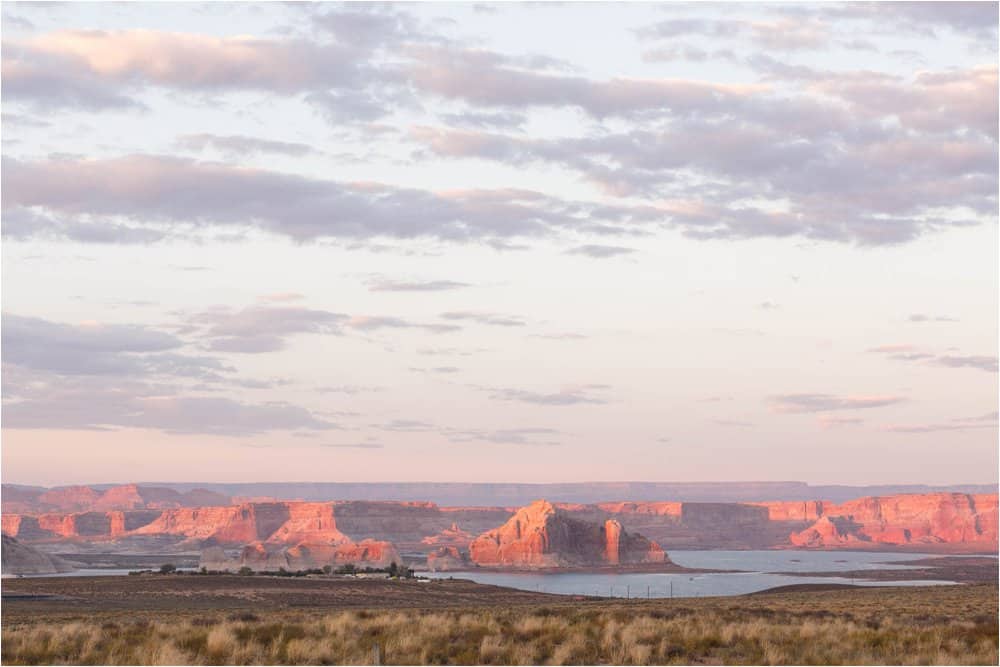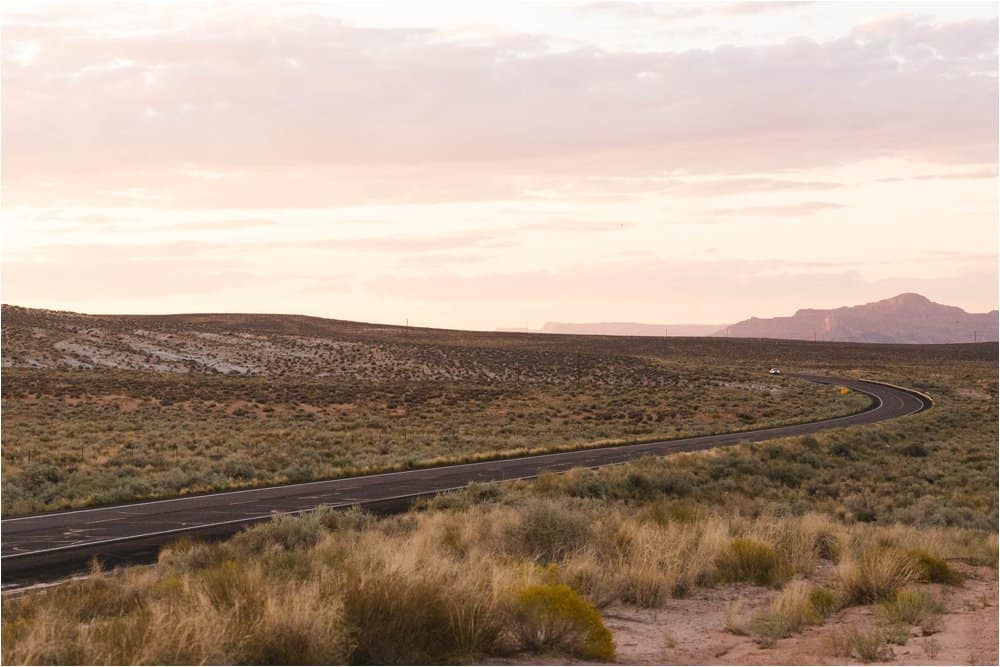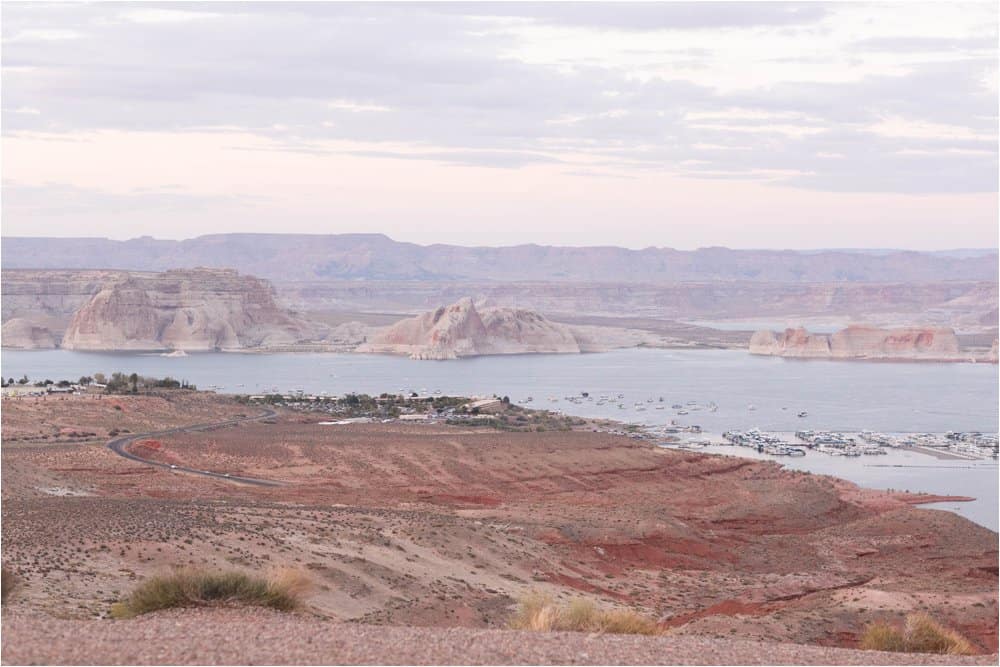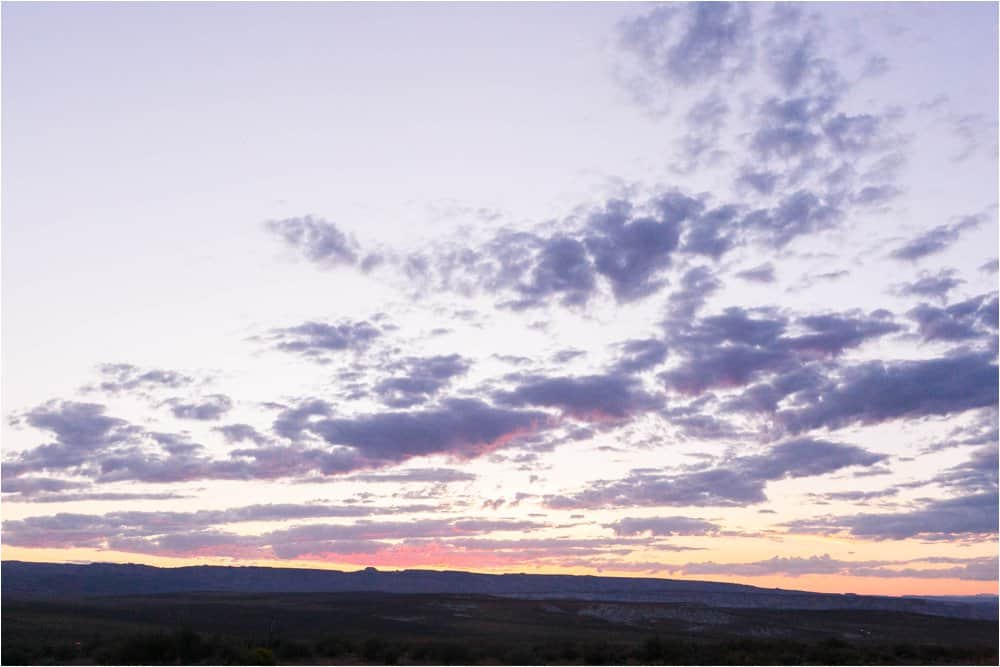 We woke up at sunrise to see Horseshoe Bend!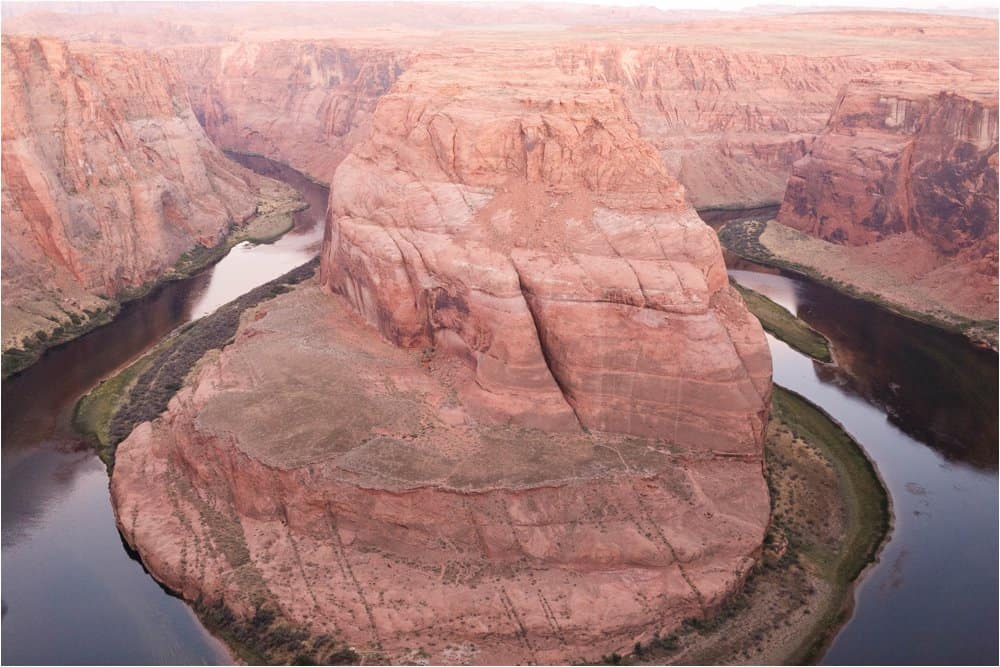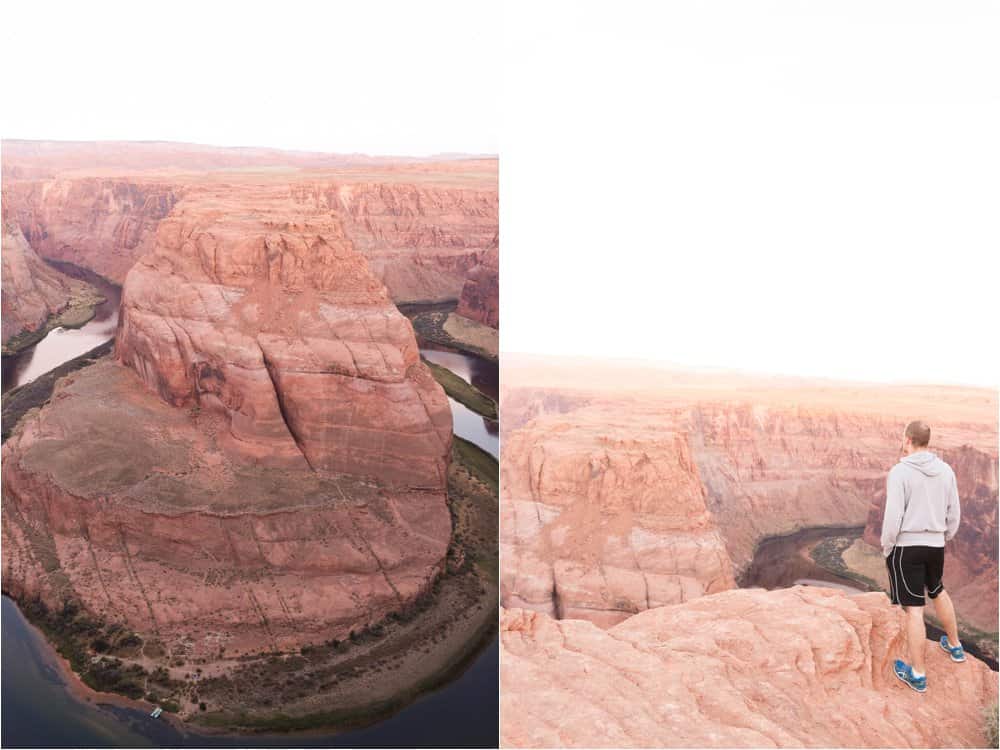 Another cool part of our trip was the Lower Antelope Canyon! We took a guided tour and it was stunning! Crazy to think that all the structures were just formed by the weather and flash floods!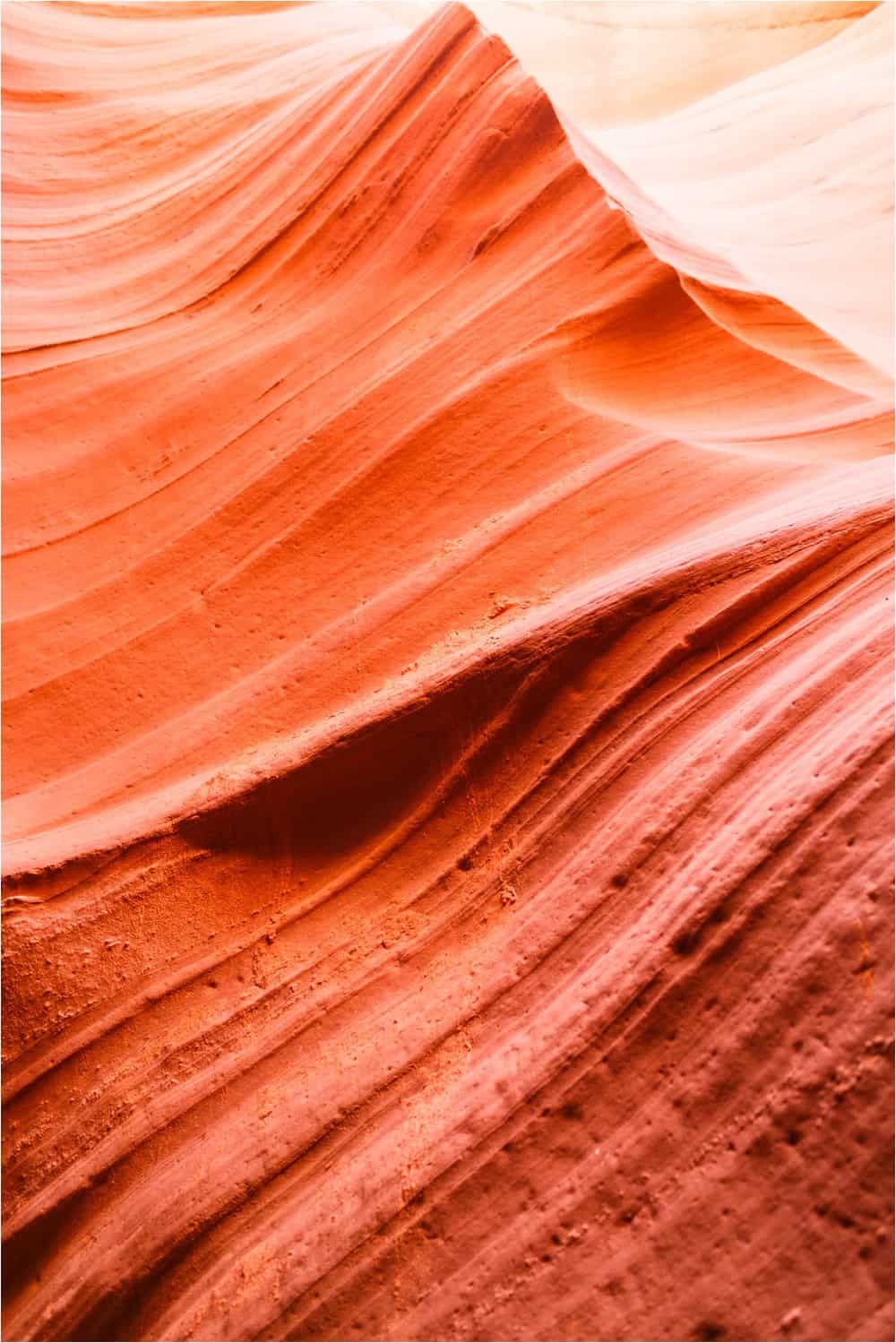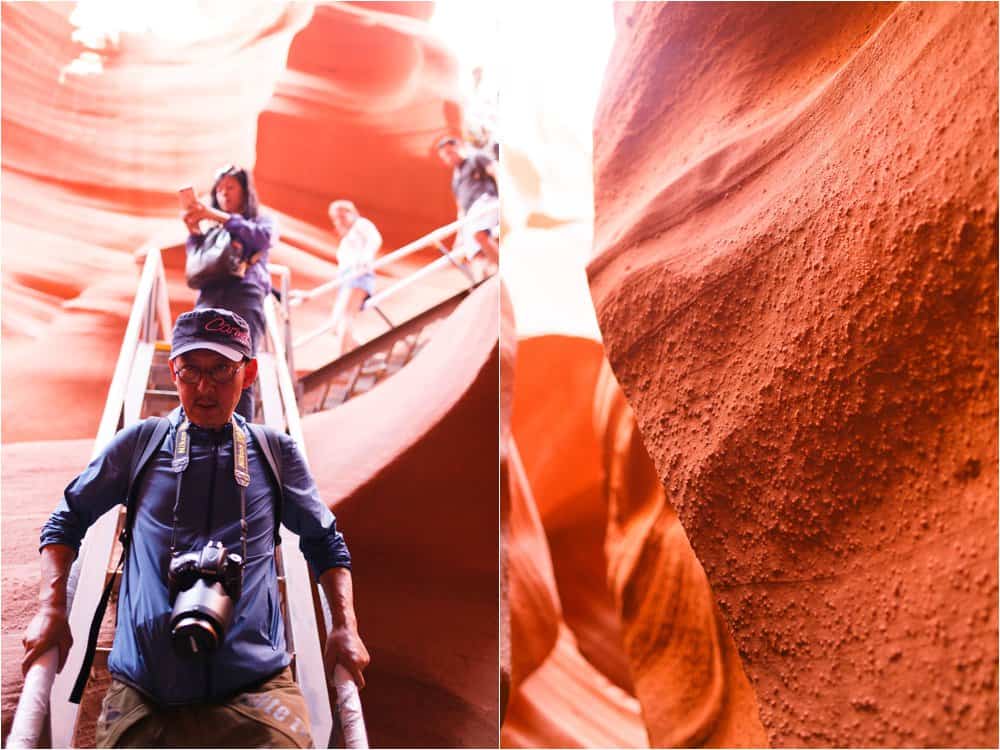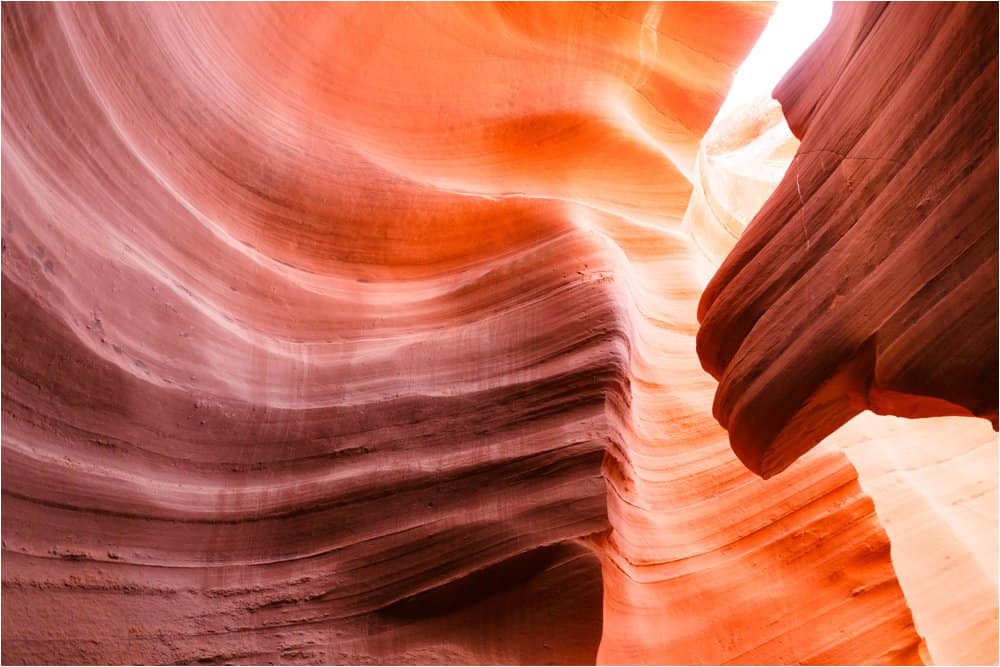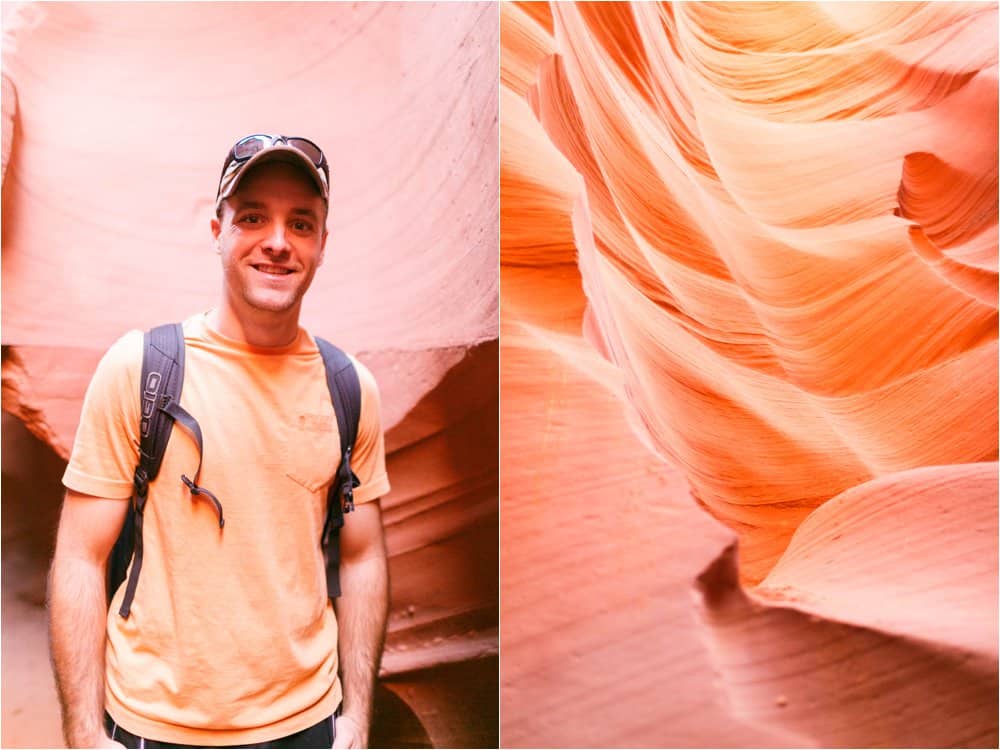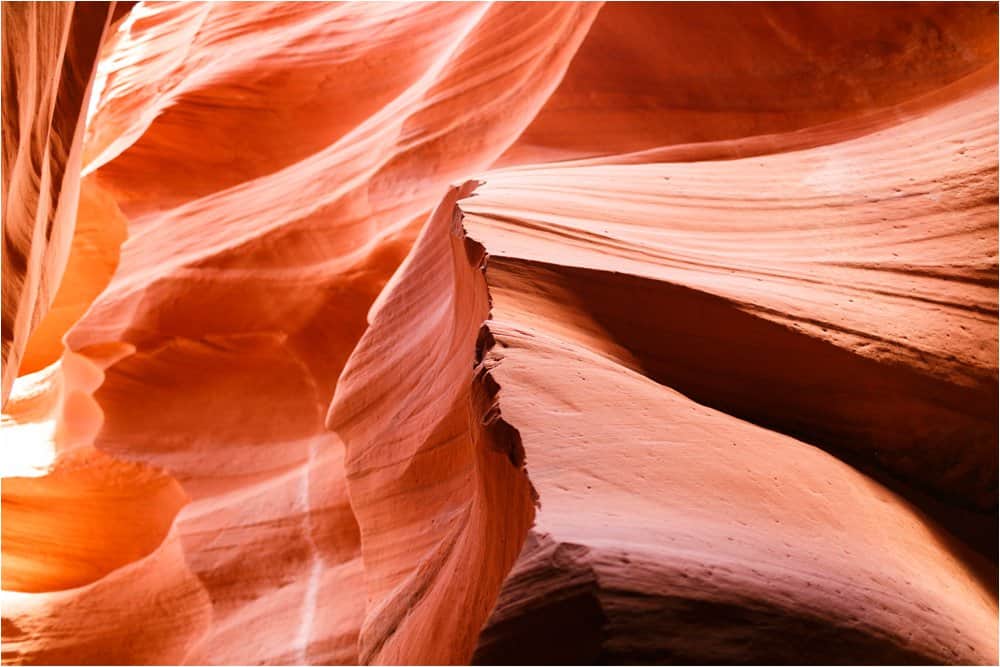 Some places were a tight fit!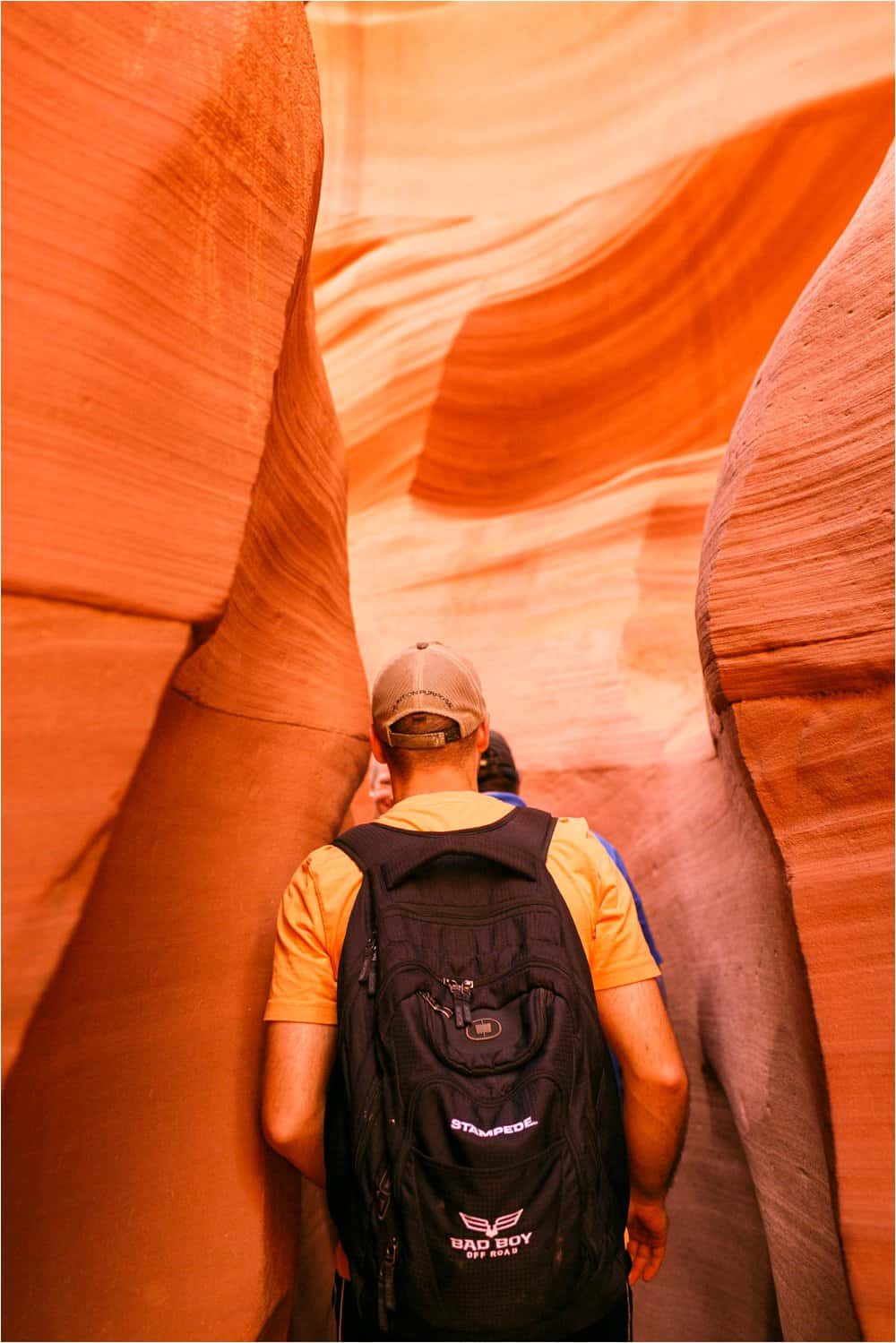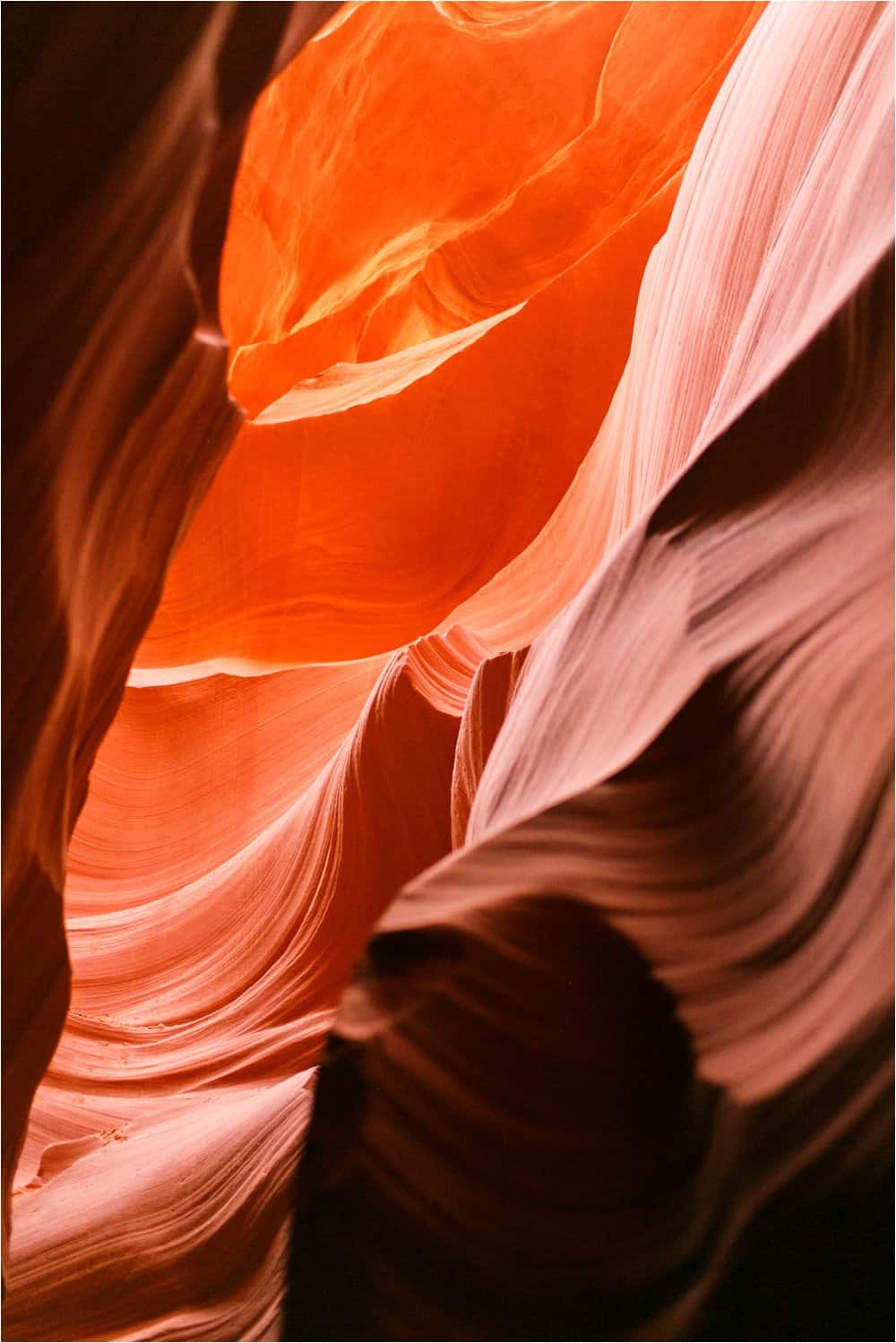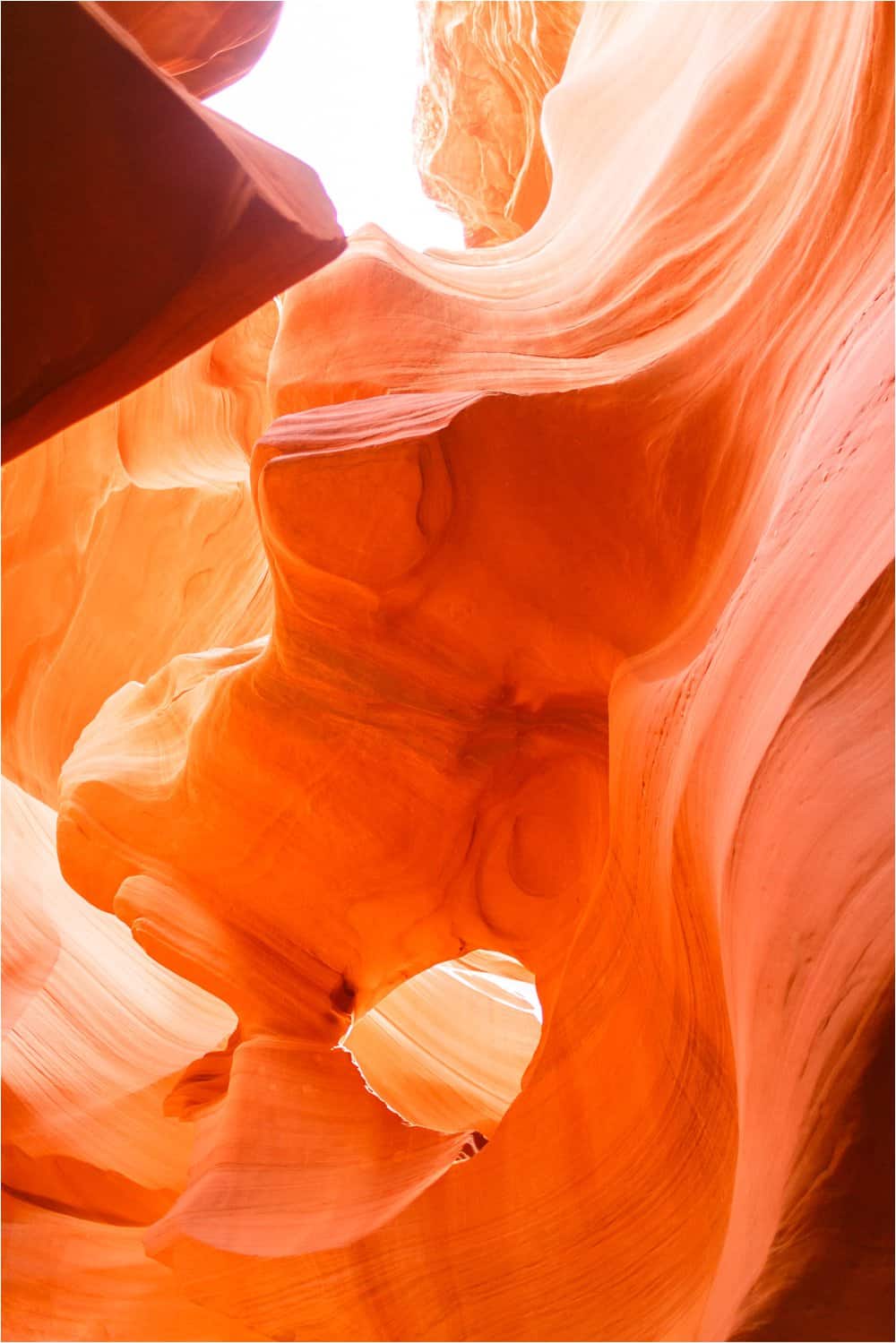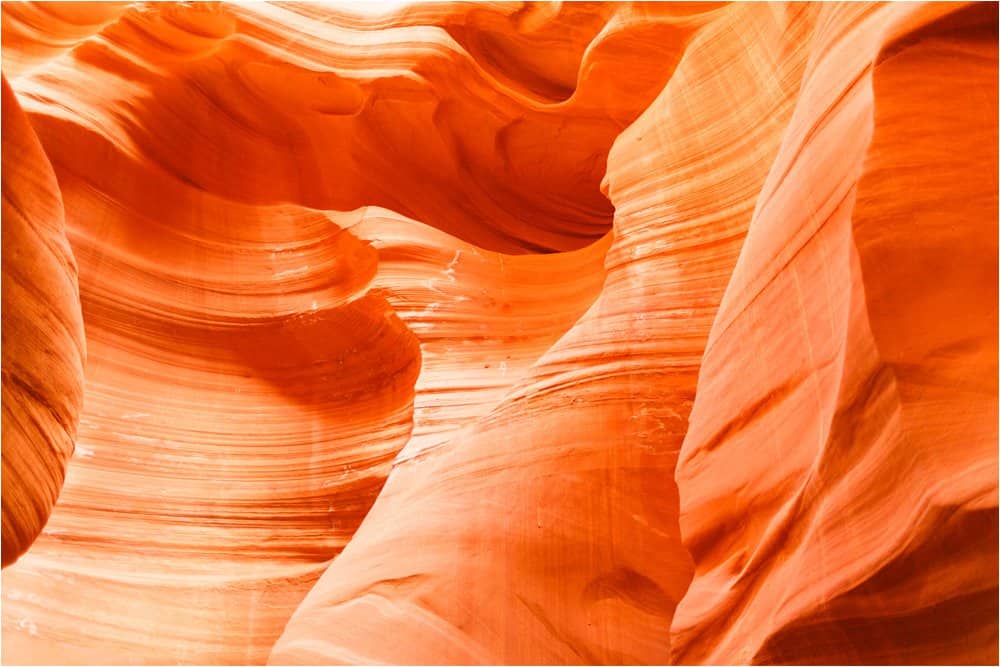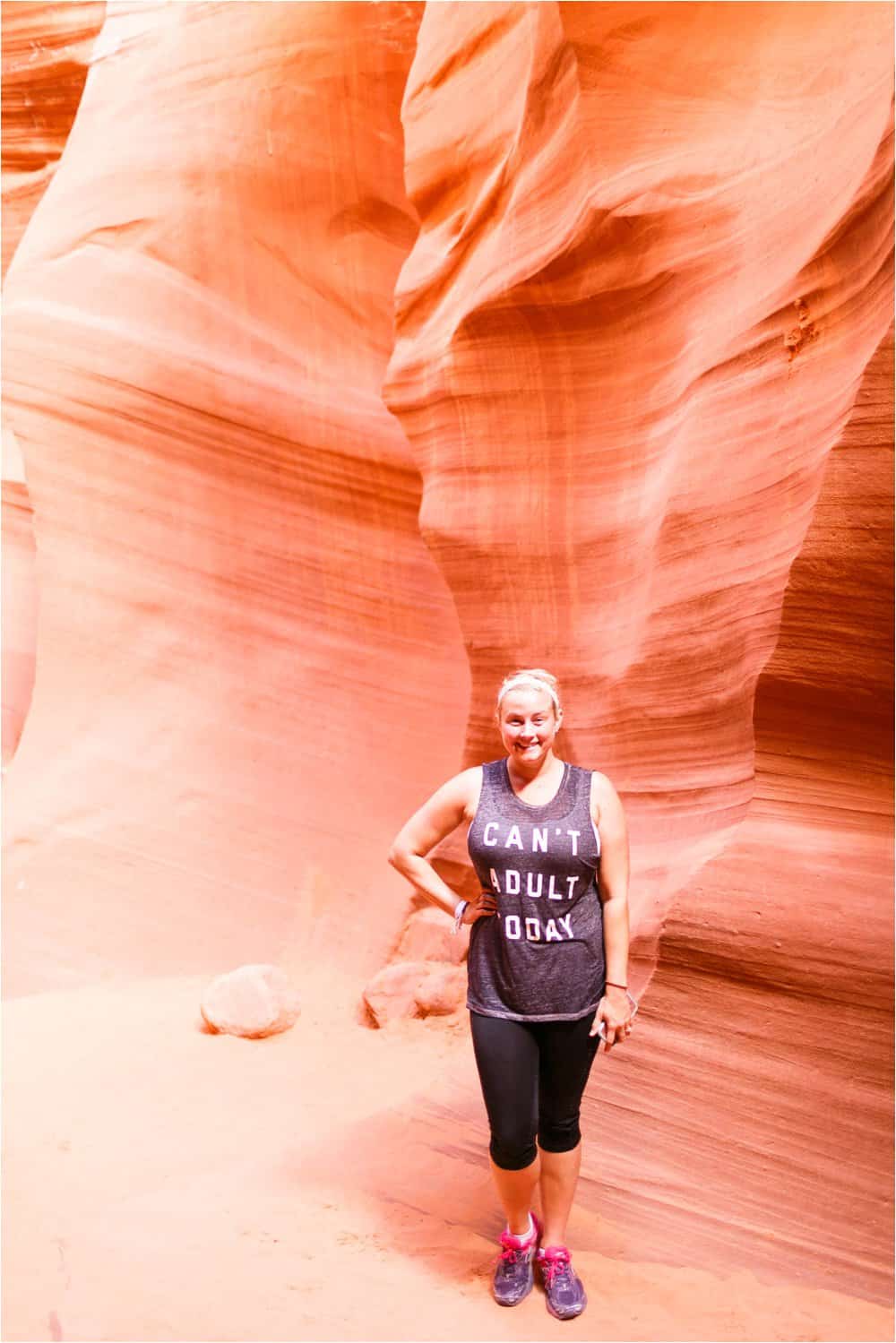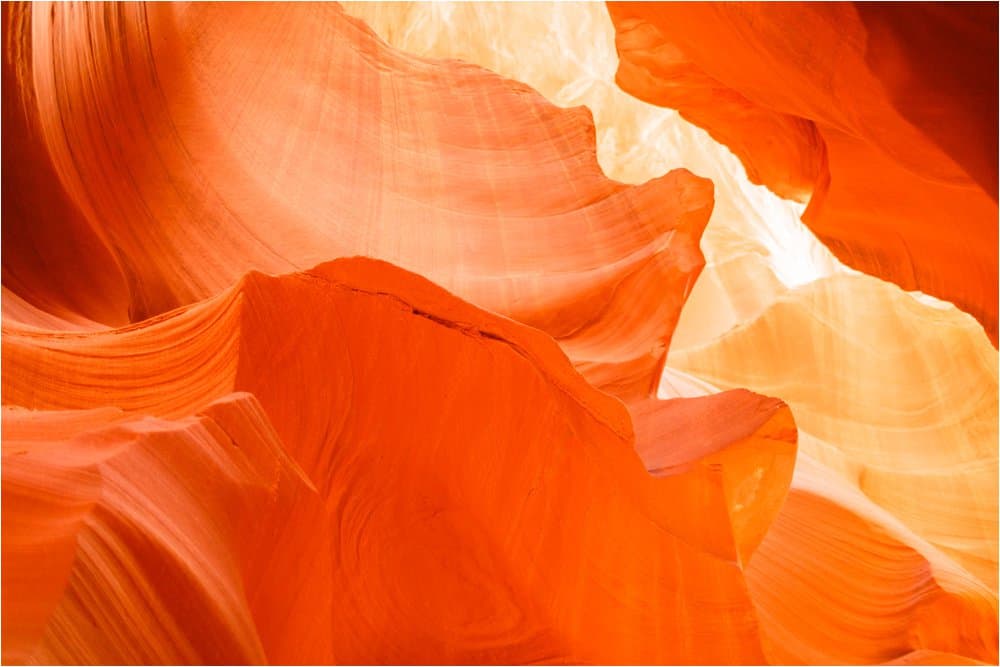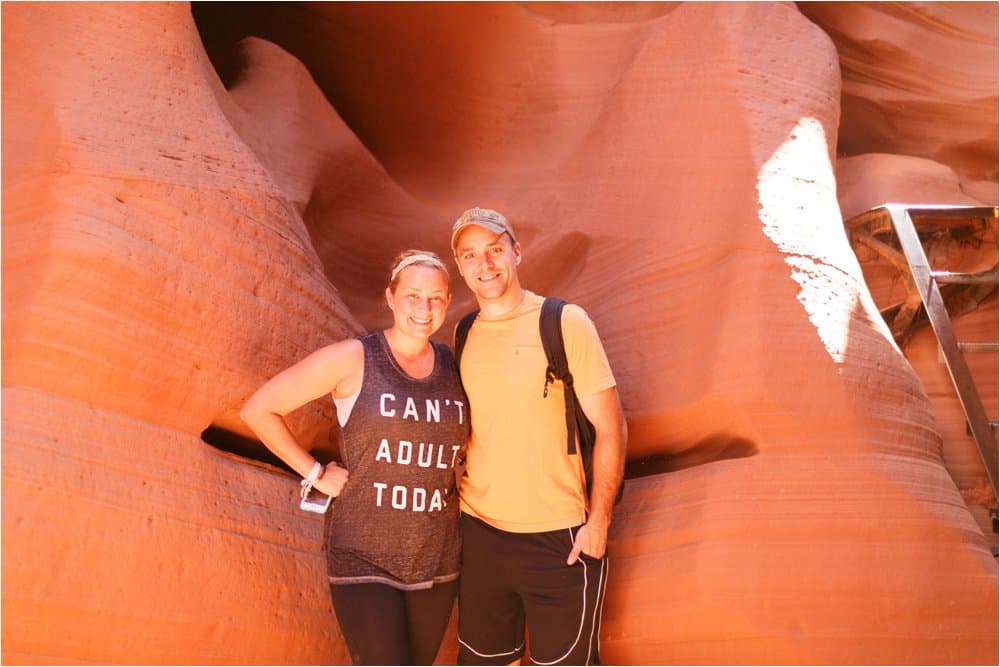 That LIGHT!!!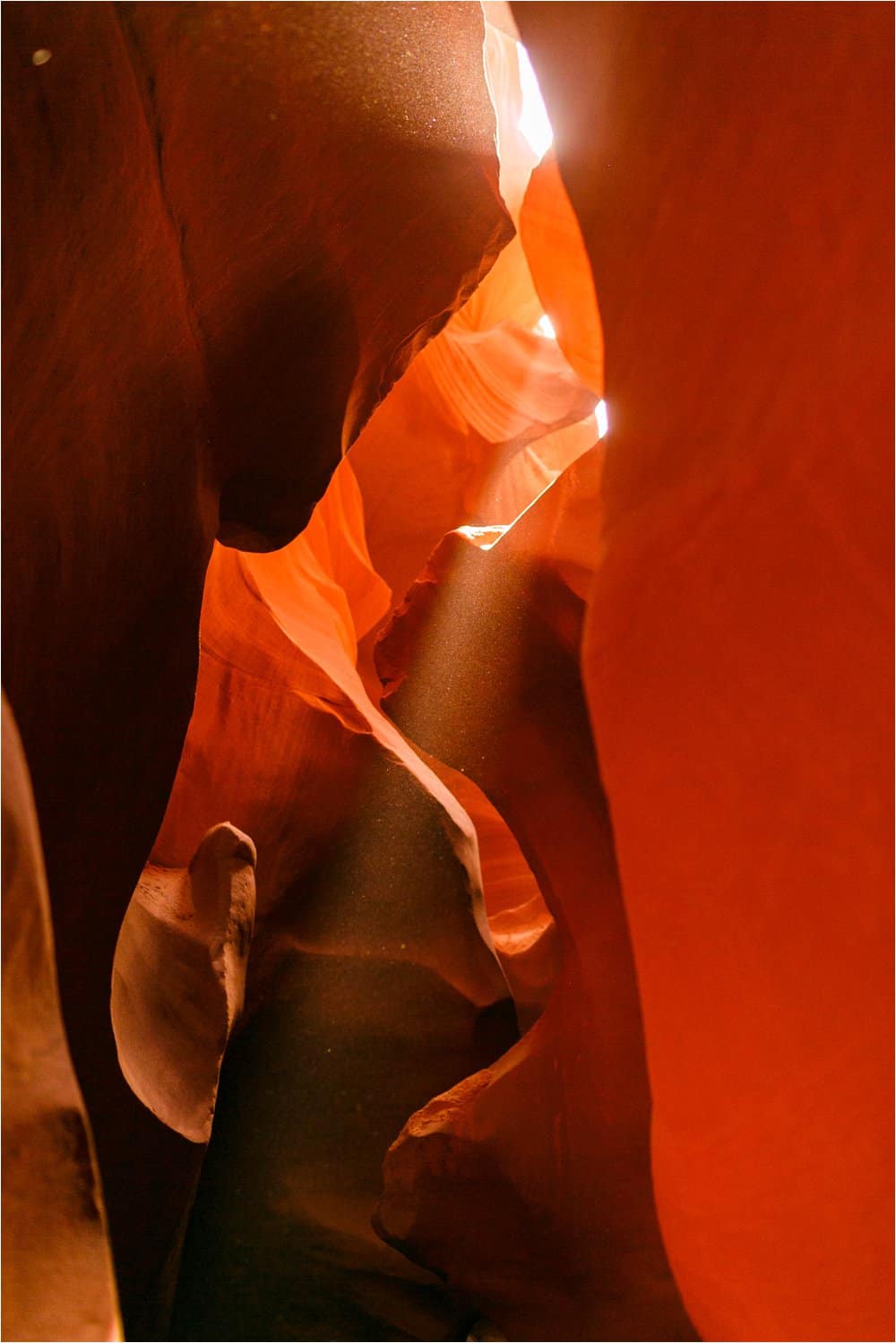 He was peaking into the canyon and this was right before he was asked to get off hahaha.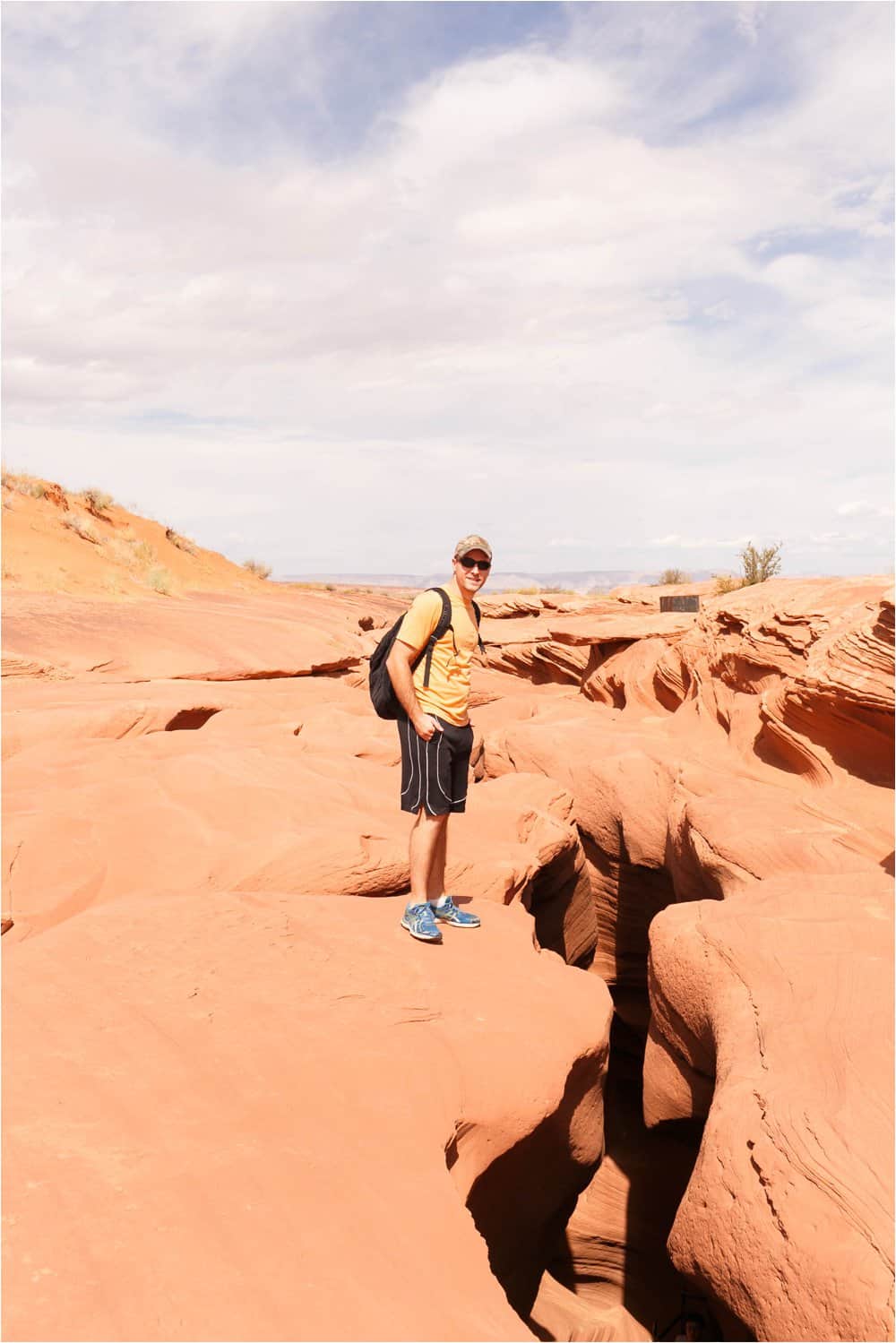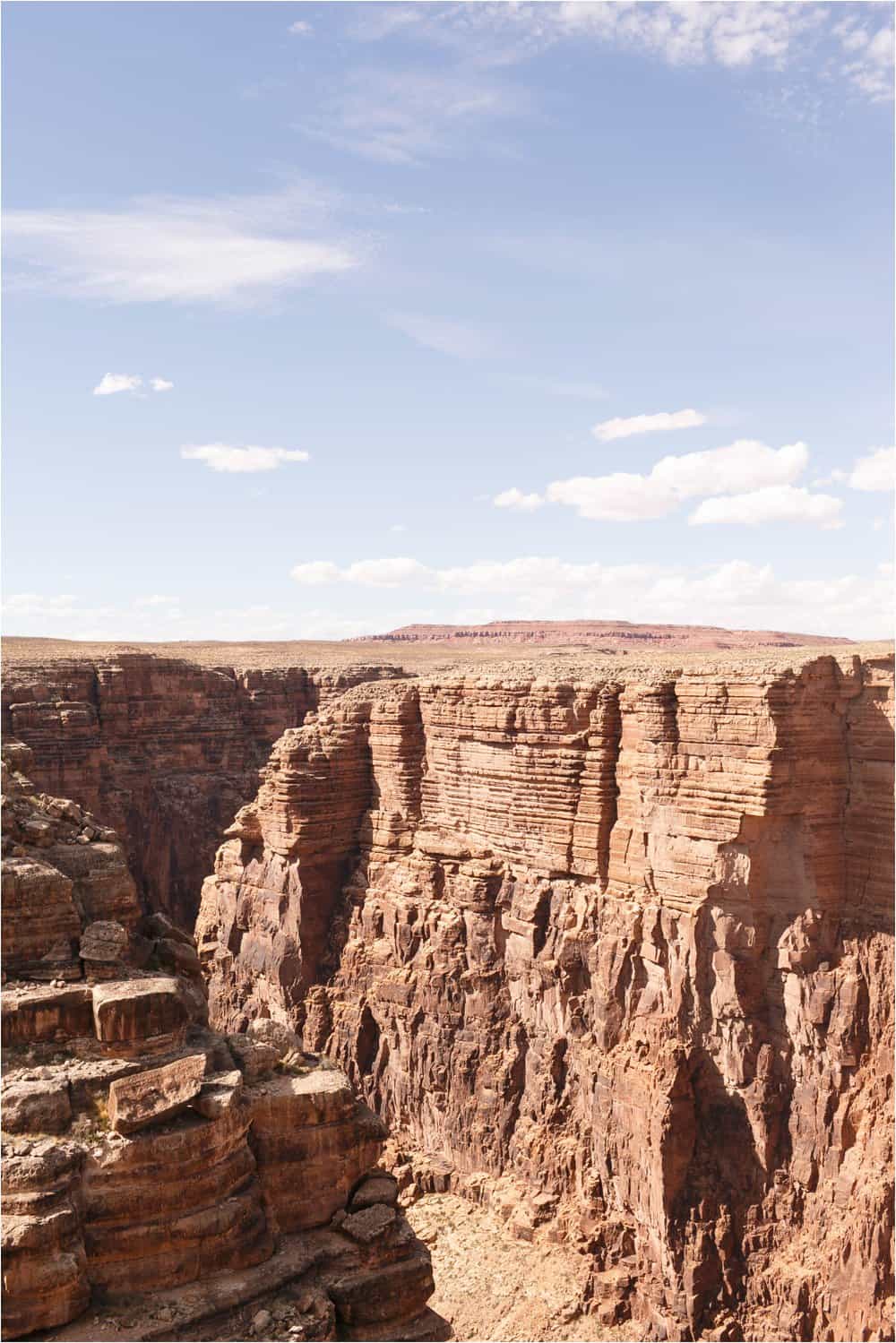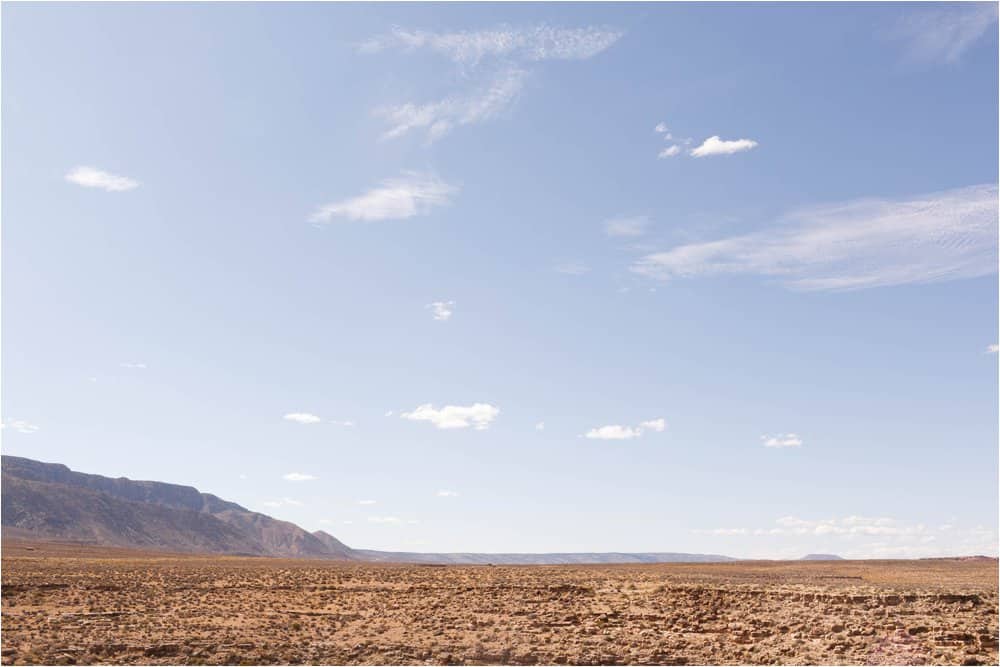 I LOVED stopping at all of these little stores on the side of the road!!! So many cool designs!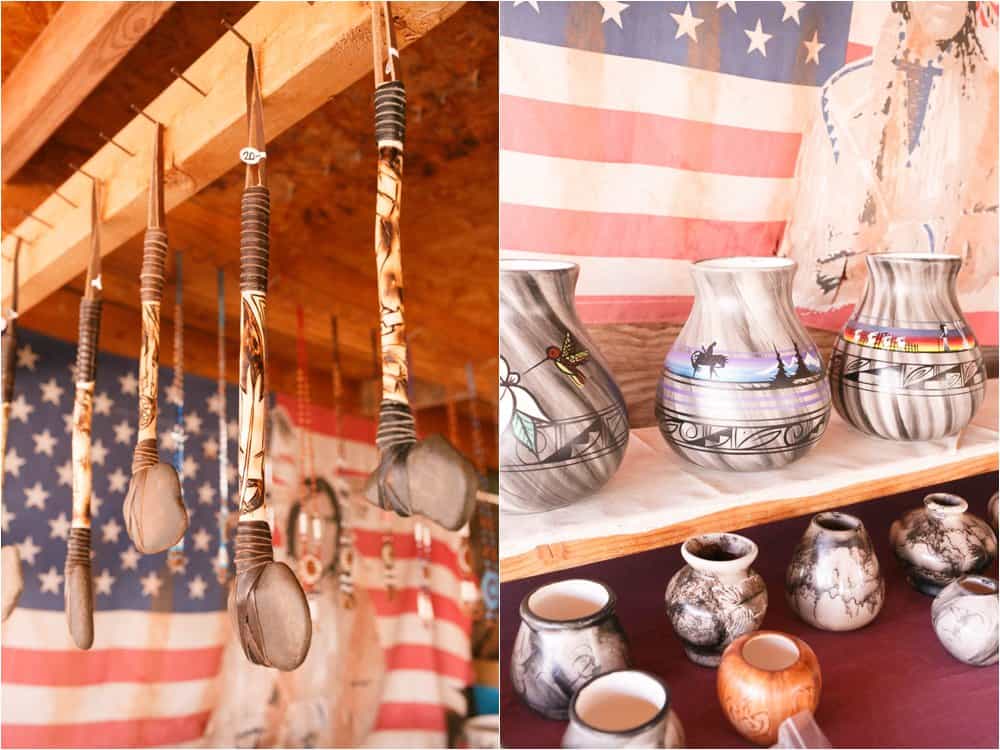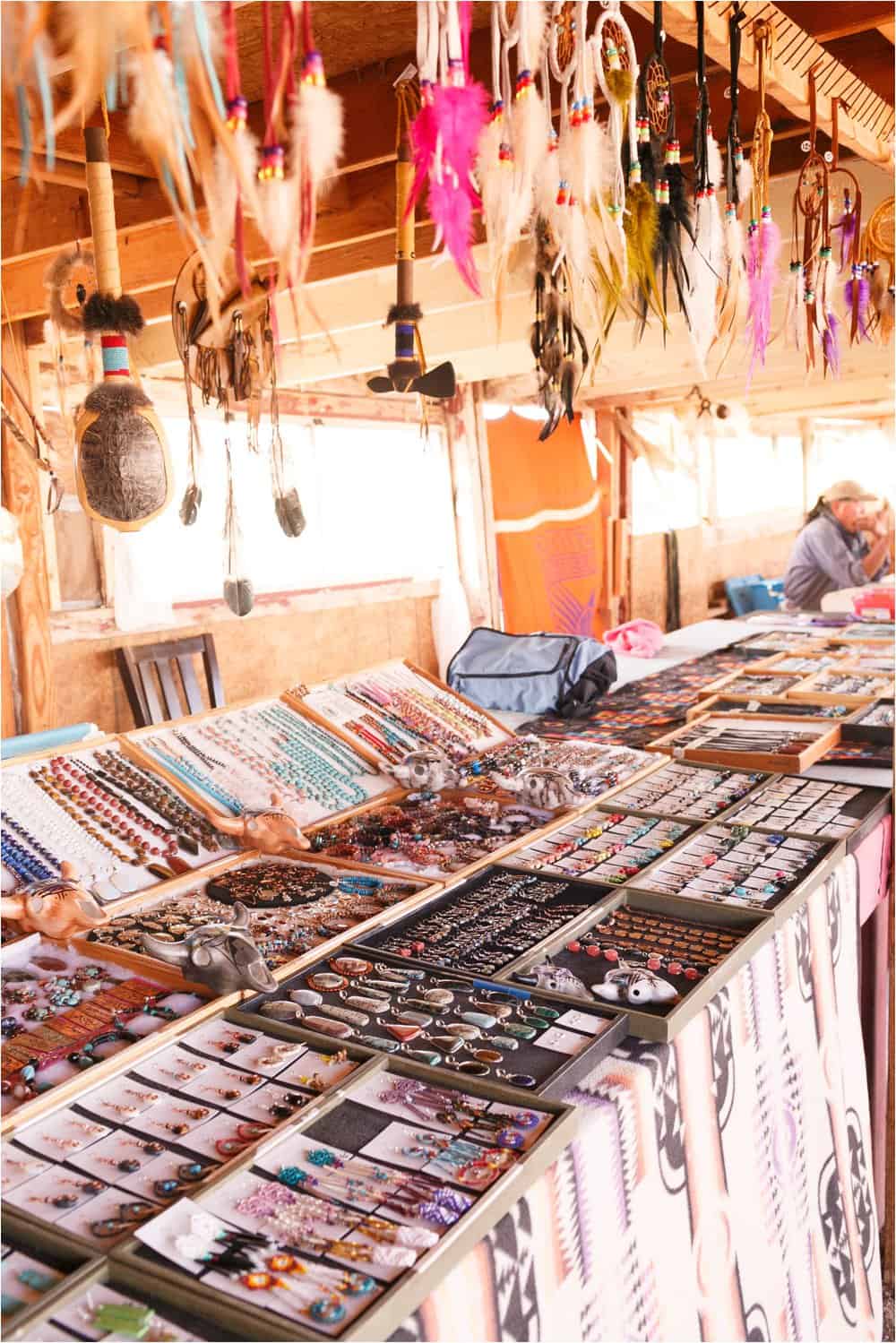 The GRAND Canyon for sure! Such a magnificent sight!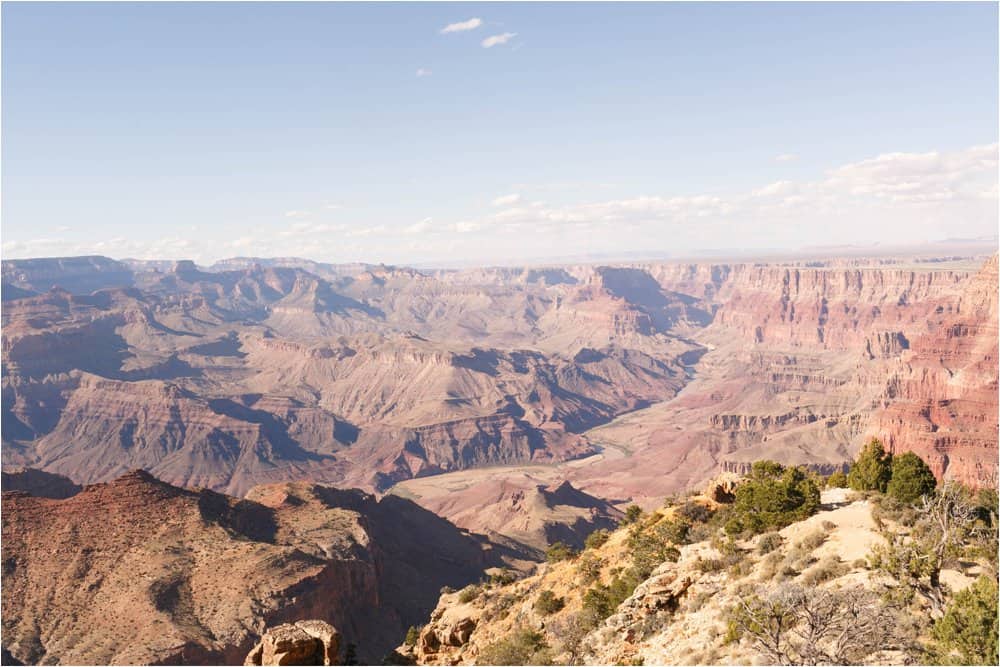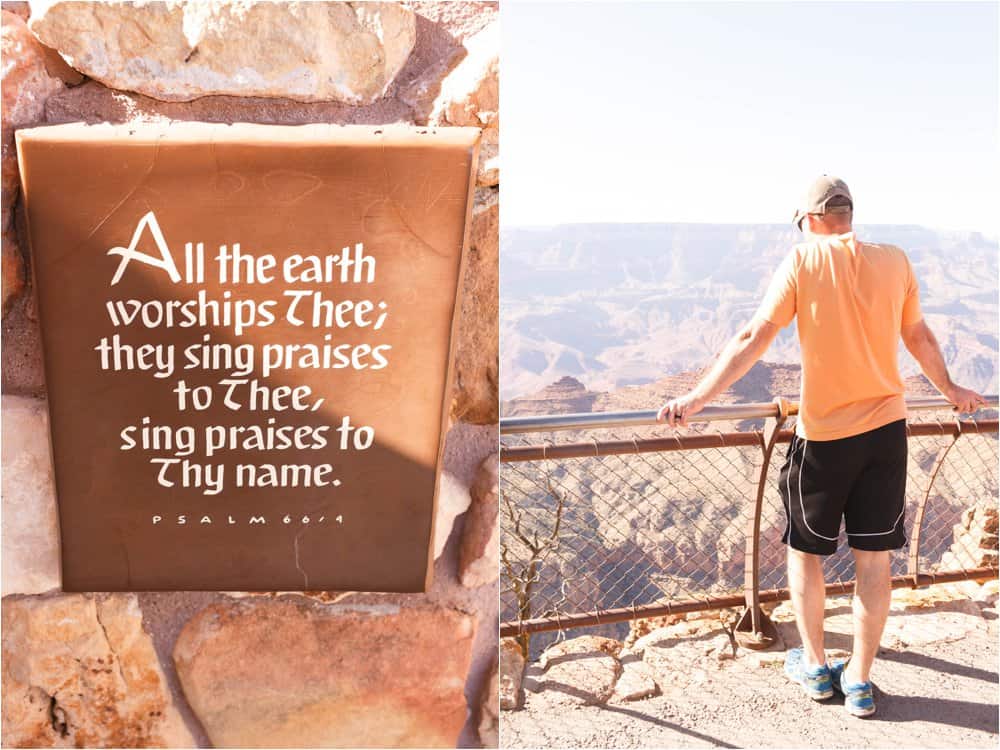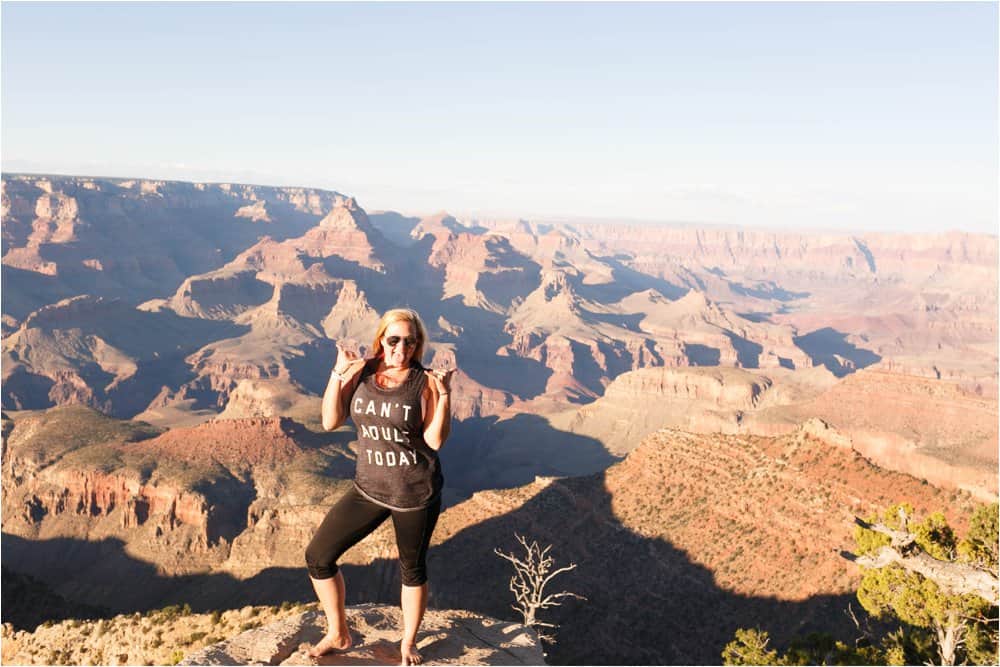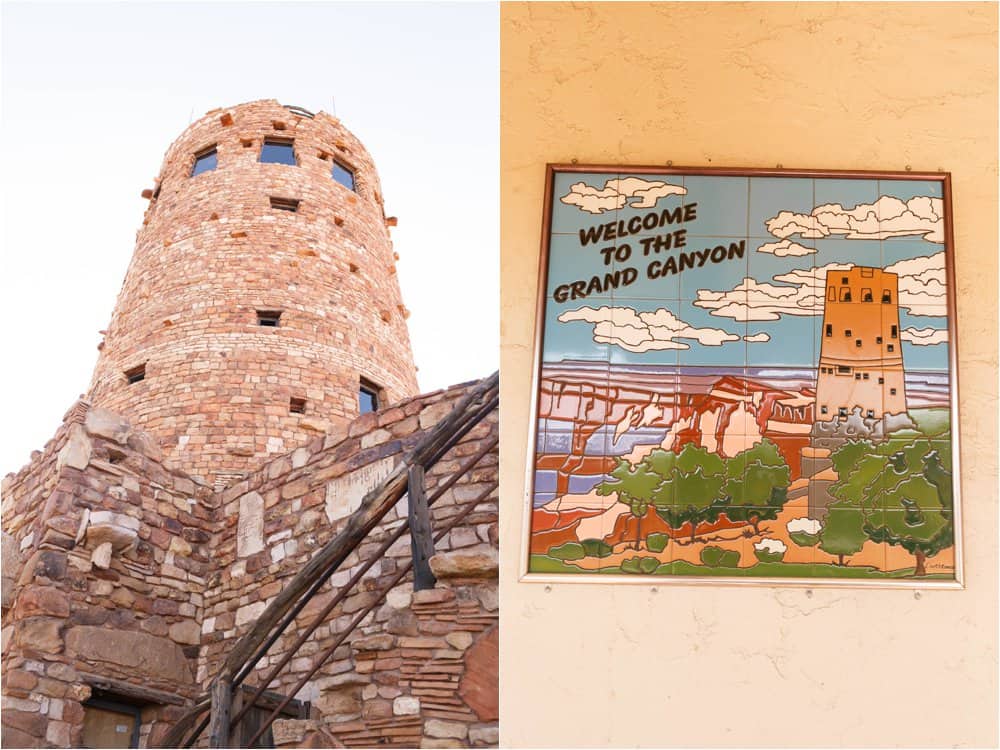 Yes, our time only allowed us to see the North Rim. Yes, we know we need to go back and visit the South Rim. 😛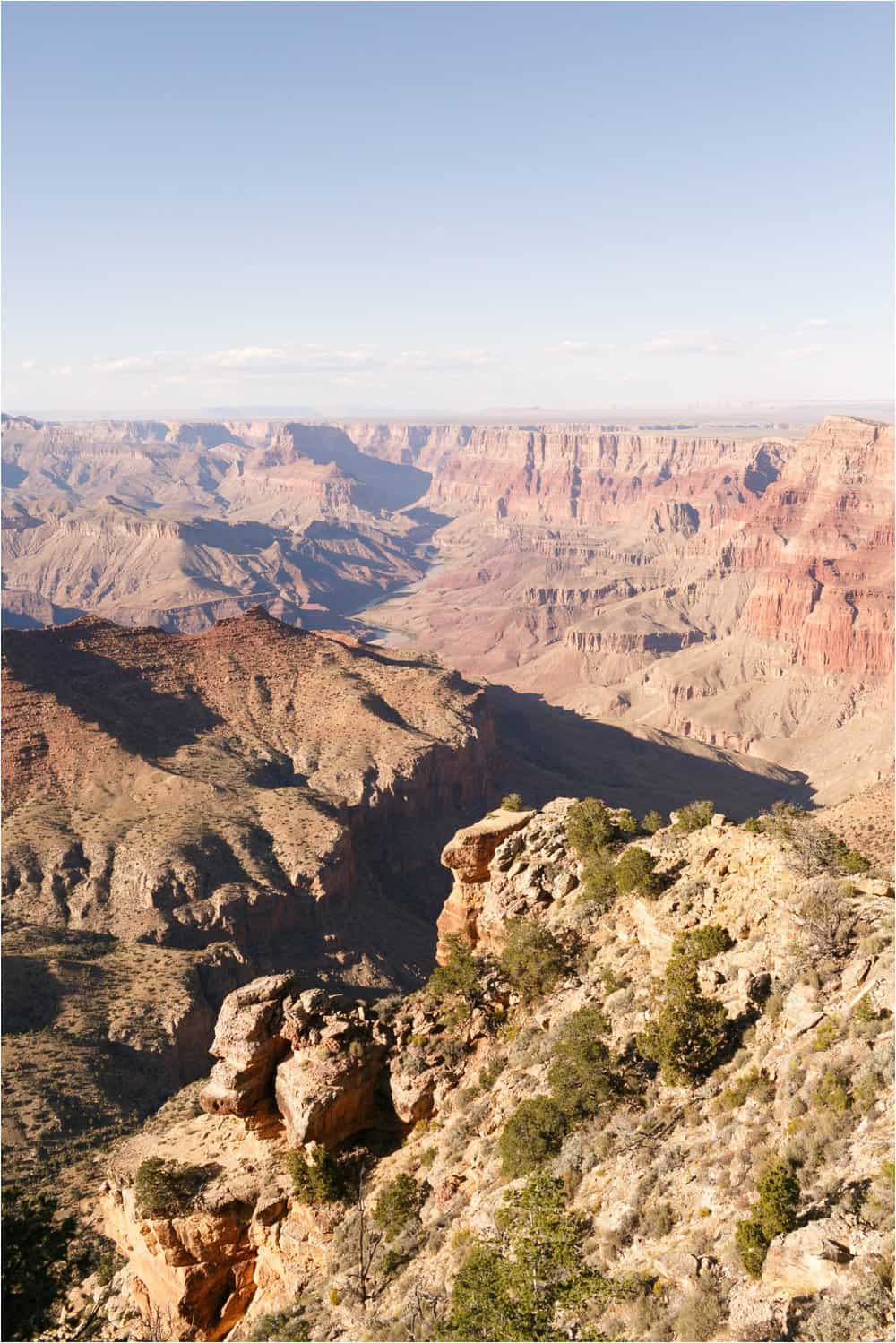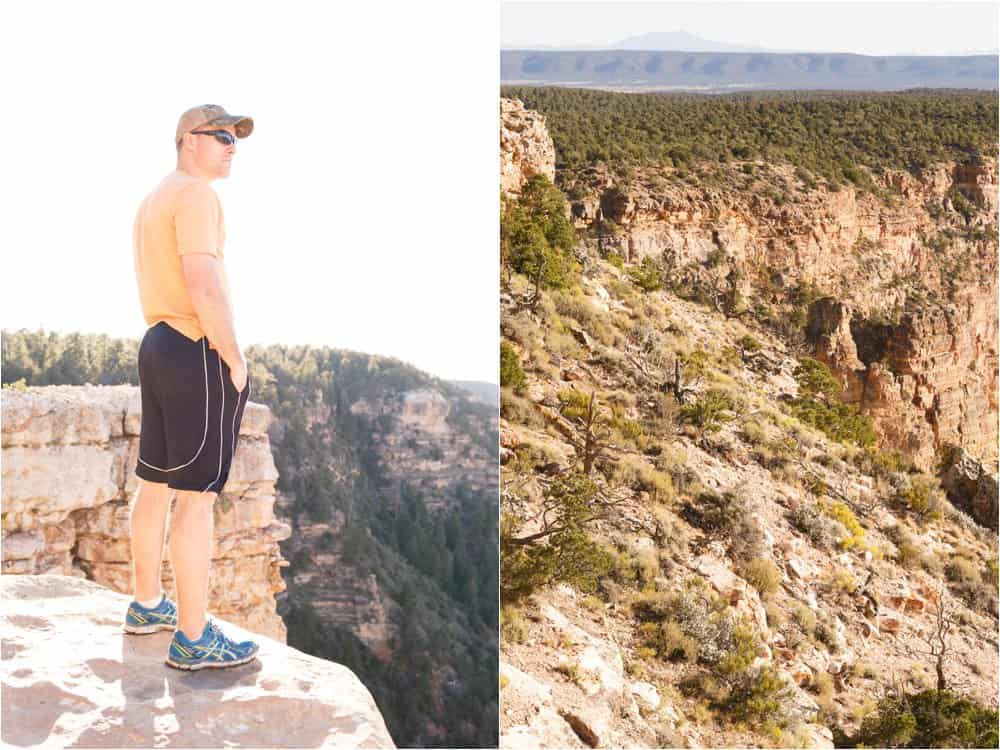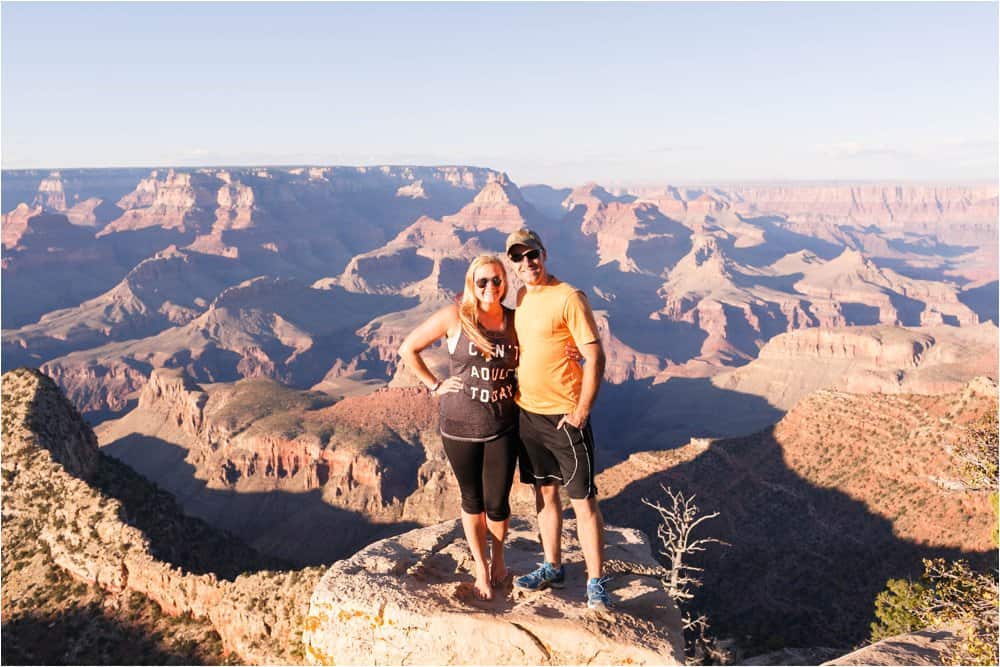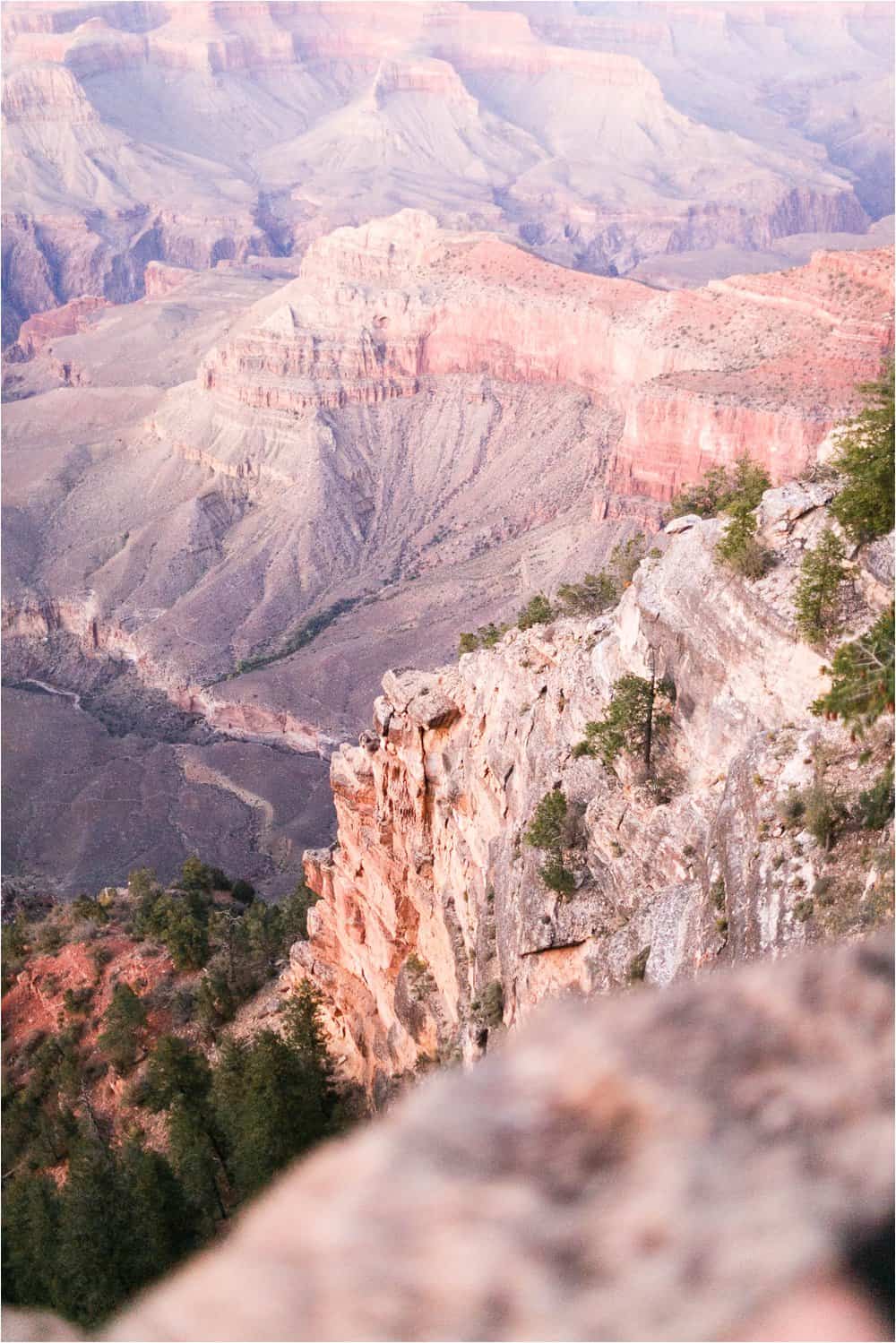 Welcome to Sedona, AZ!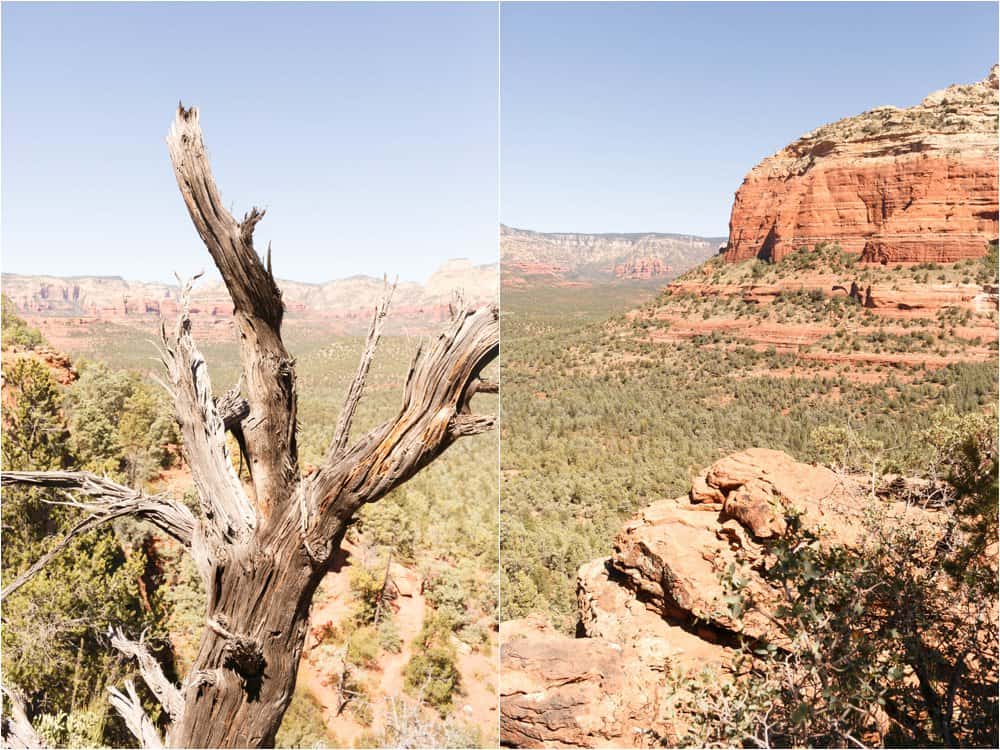 This was Devil's bridge trail! Such a fun hike! We met some cool people along the way too! They were visiting from England and said they take a trip out here for 3 weeks every year! Wow!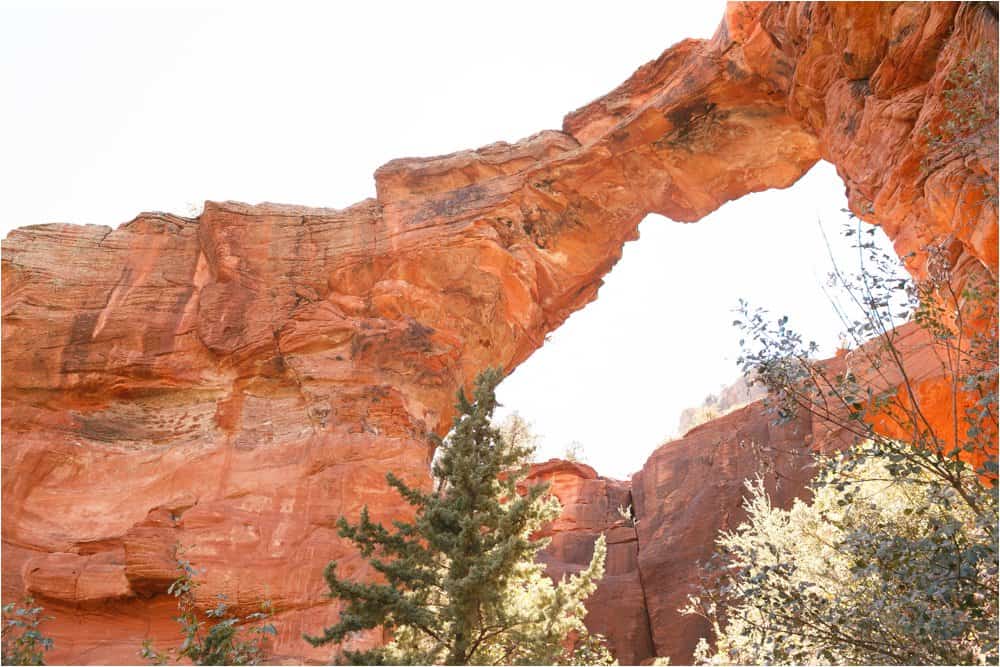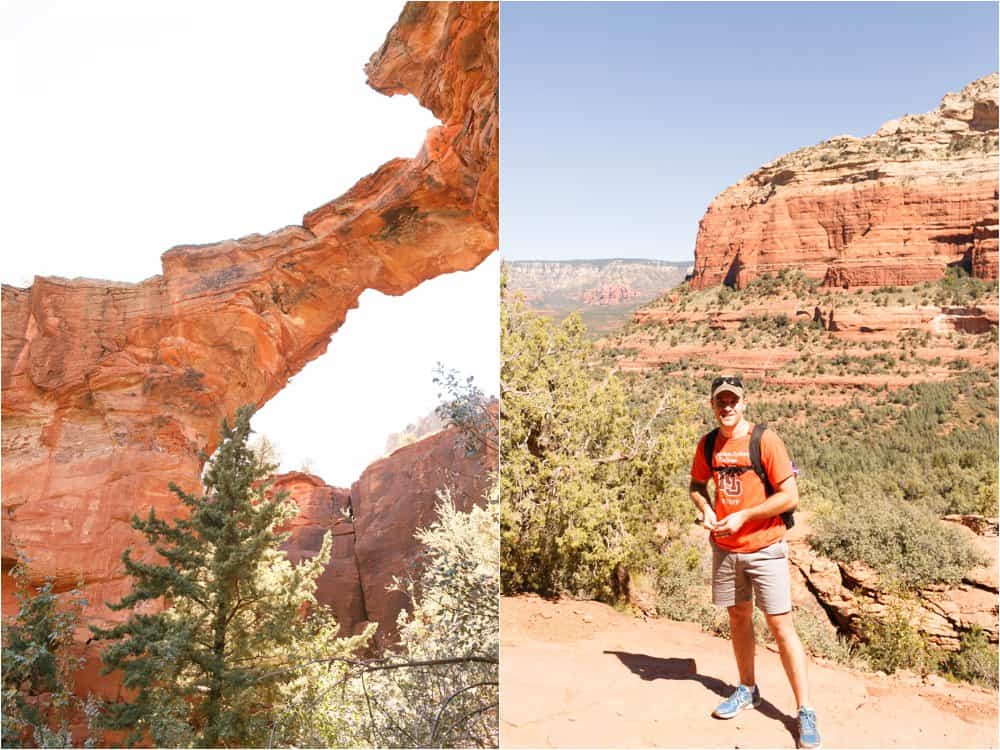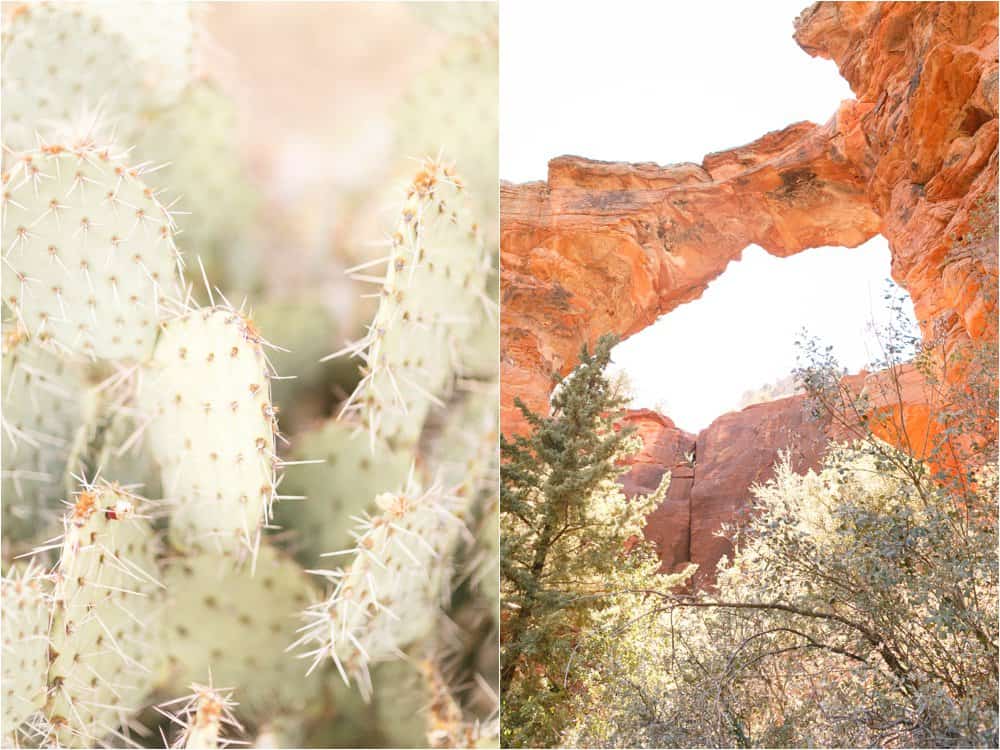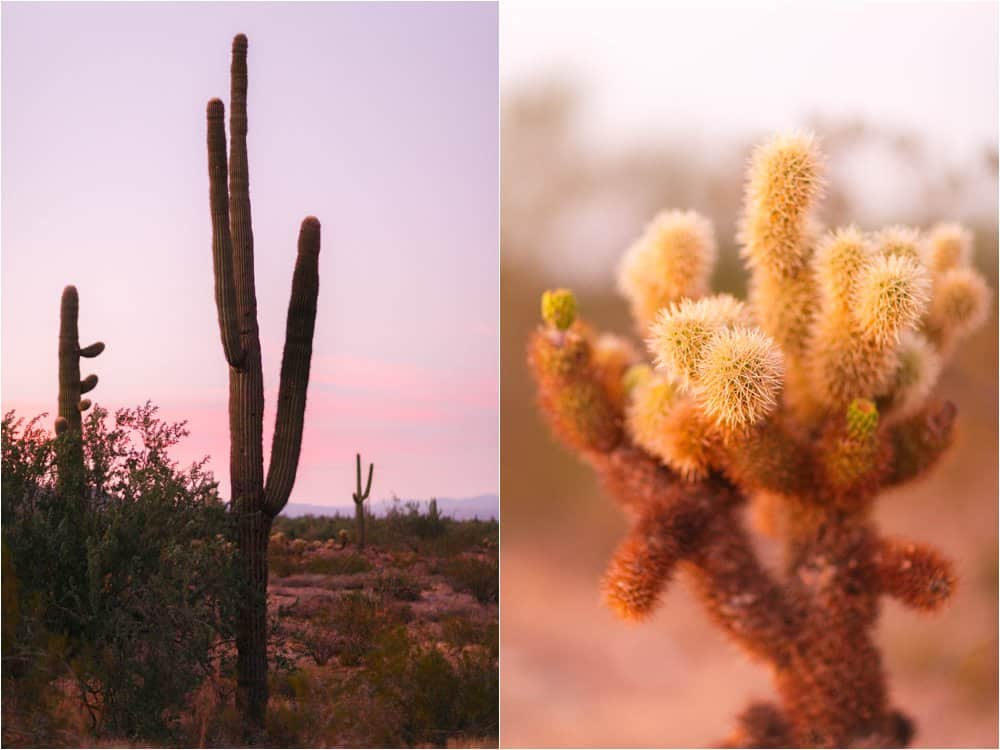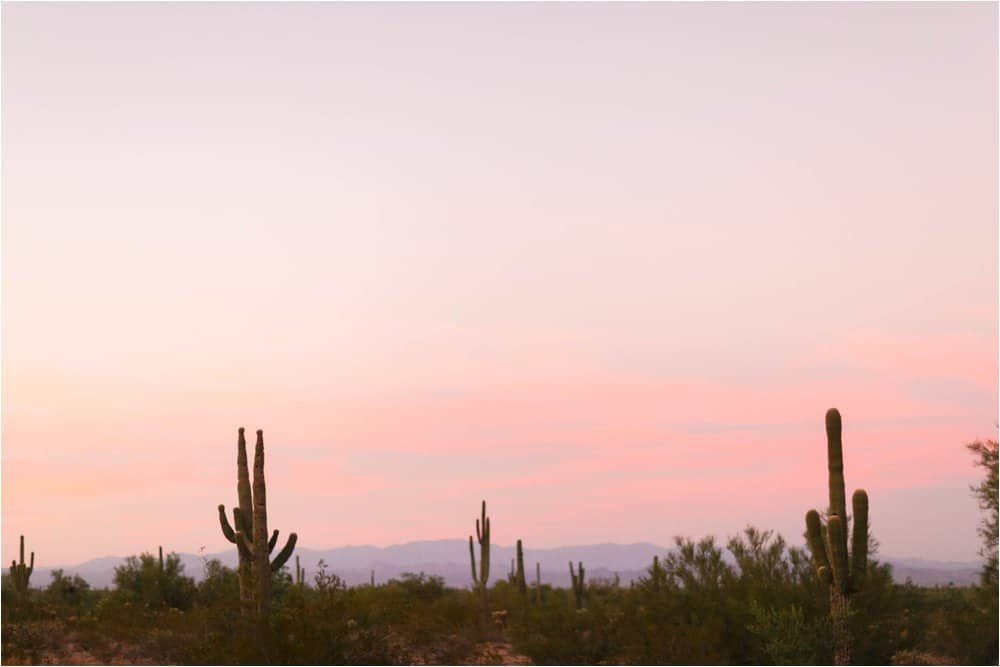 And of course I had to get a photo with one of my favorite plants! I love cacti! And that cactus on the left is called a Jumping Cholla. And they really do attack! If you step on their roots or slightly hit them, the branches will detach and boom! Ya better watch out!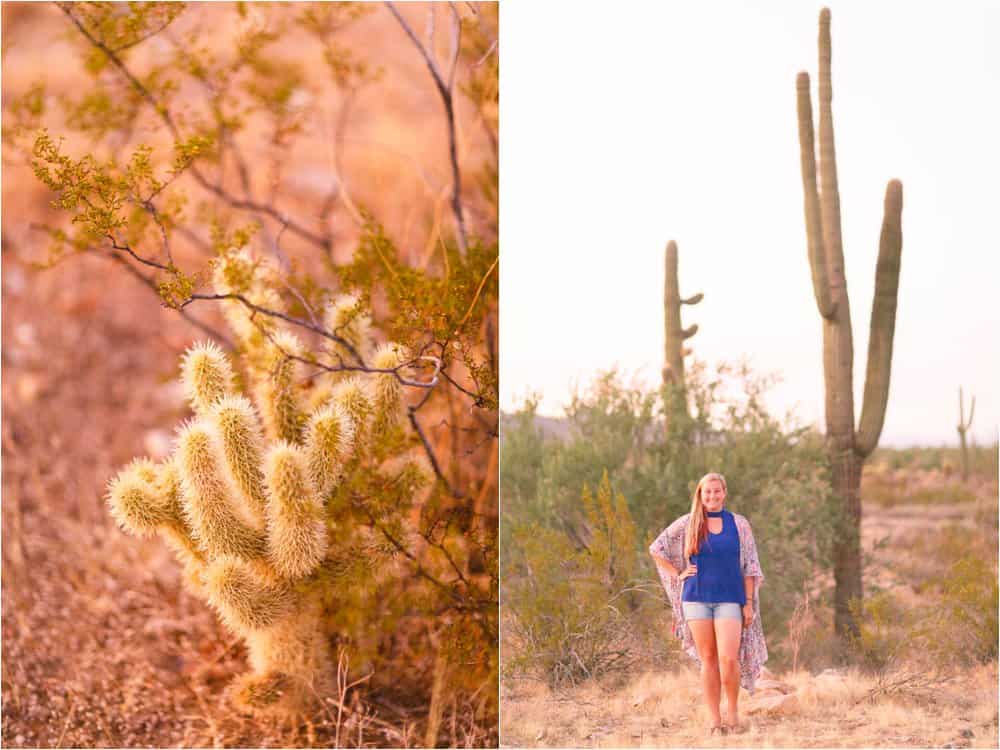 Can't forget a few iPhone shots! 
_____________________
Justin's first In 'n' Out Burger experience!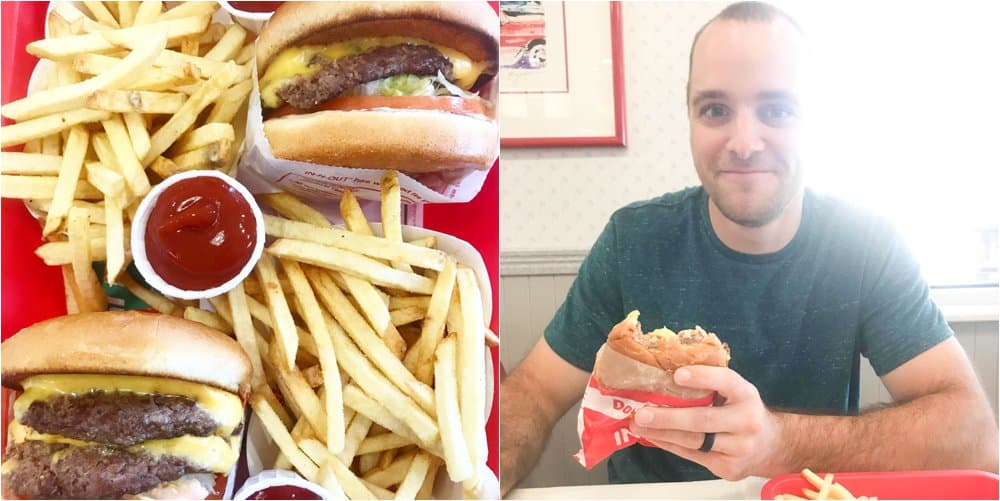 We loved our tour guide in the Lower Antelope Canyon! Look at the cool shot he got of us on the left!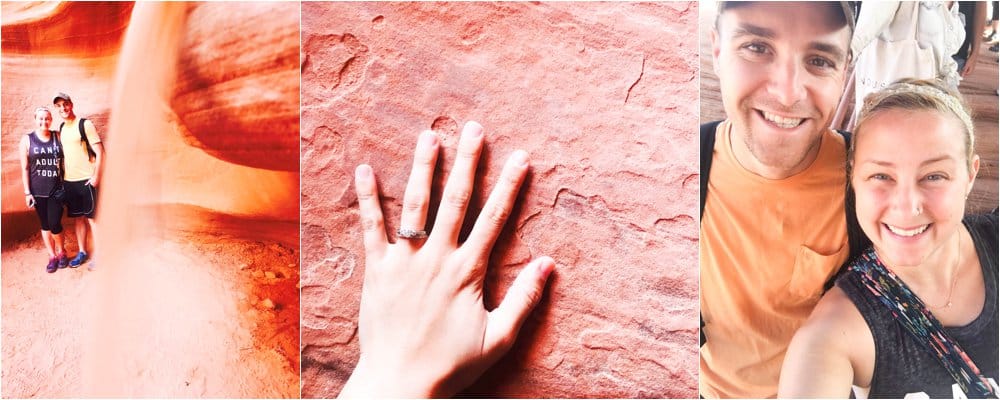 When you hike 10 miles in one day and climb 1,488 ft of elevation change, you earn that for dinner! 😉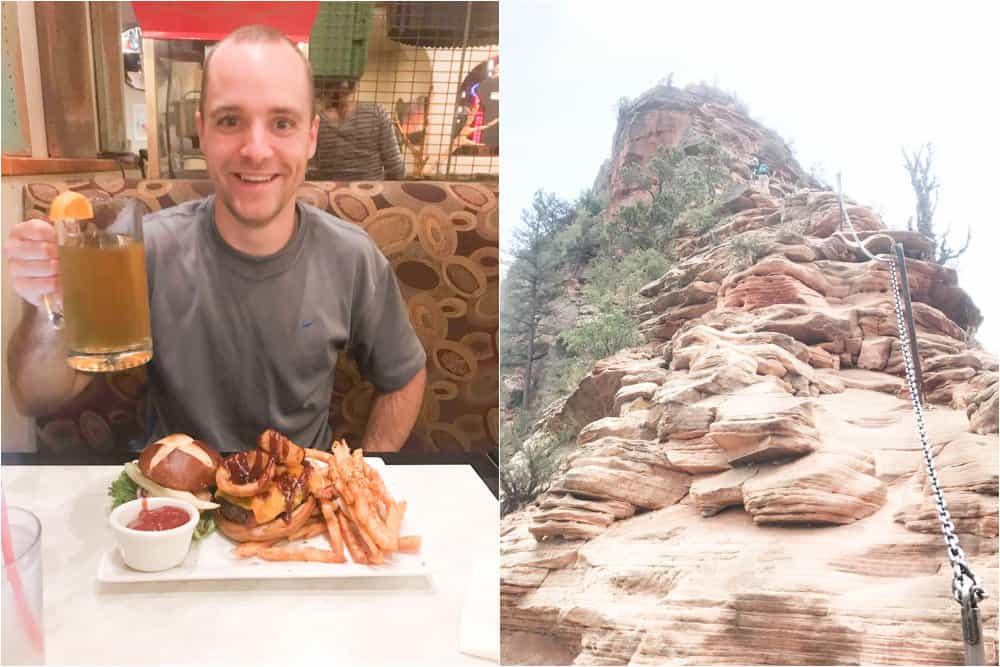 Whoa! Still cannot believe we did that!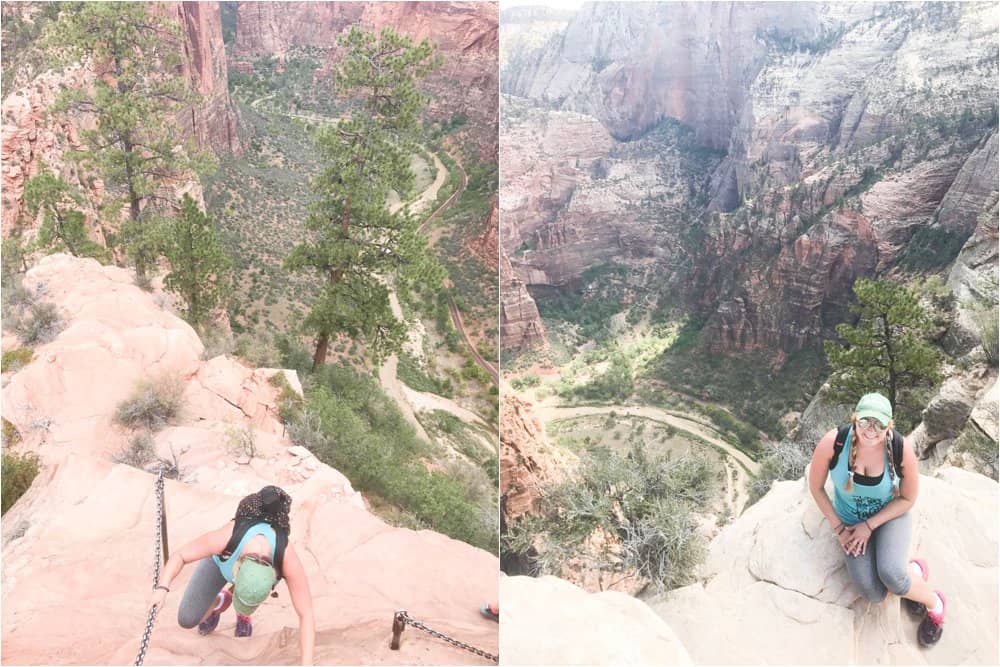 For anyone who follows me on Instagram, you know I've been playing the license plate game where I try and find all 50 states! Well, I finally found every state (Hawaii was the last plate I needed). But I had to go all the way to Utah to find this guy! hahaha.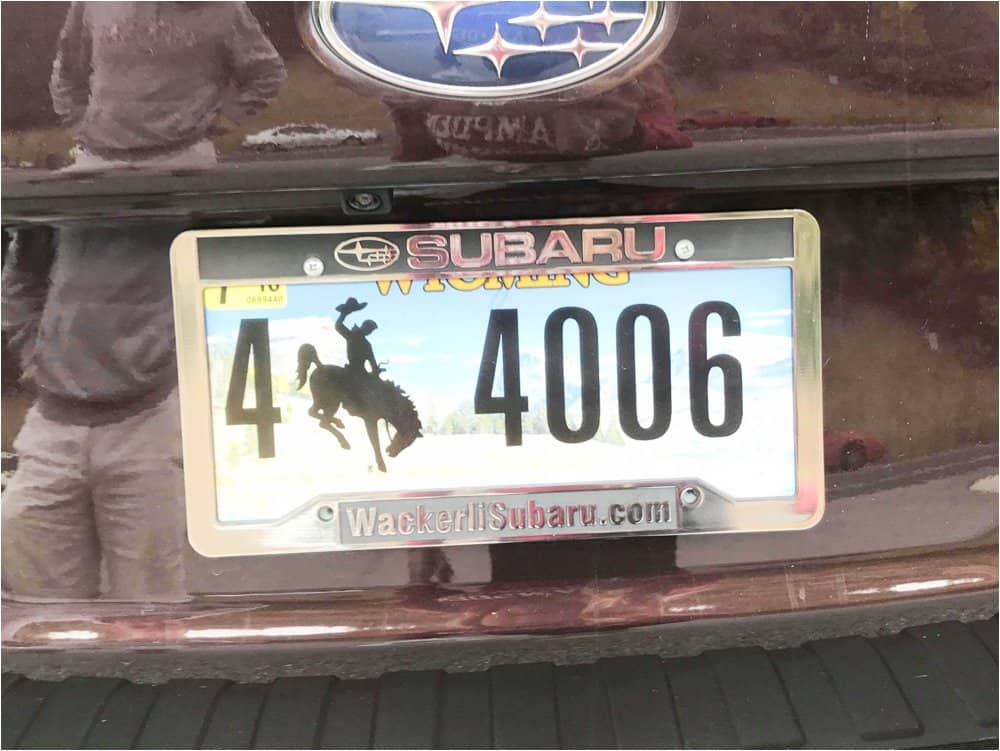 Once you've hiked up a crazy mountain, holding a snake isn't that big of a deal! 😉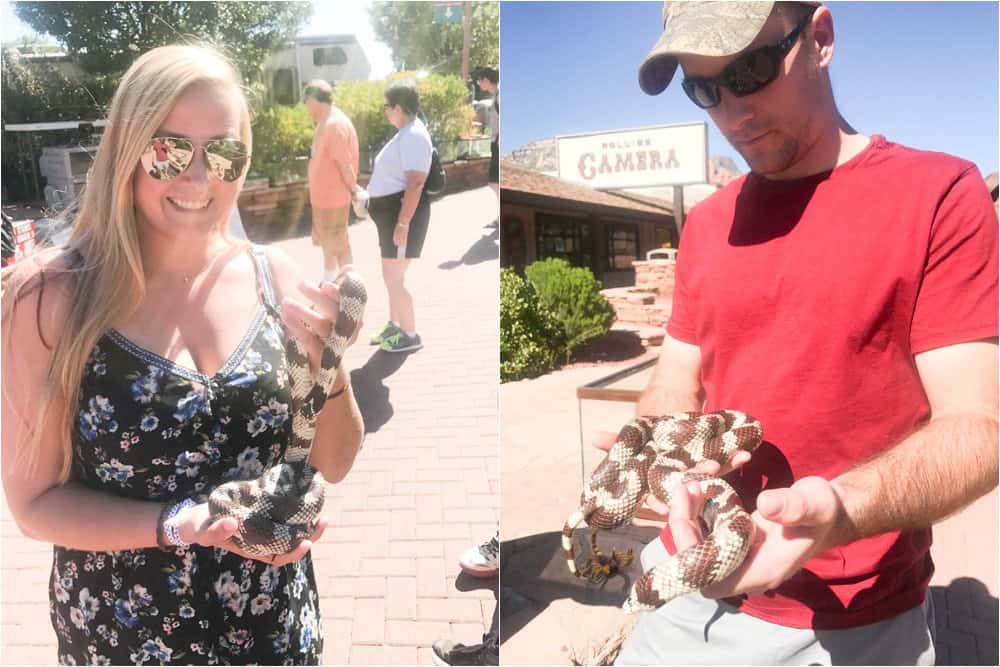 I wish we had a Waffleluv in RVA!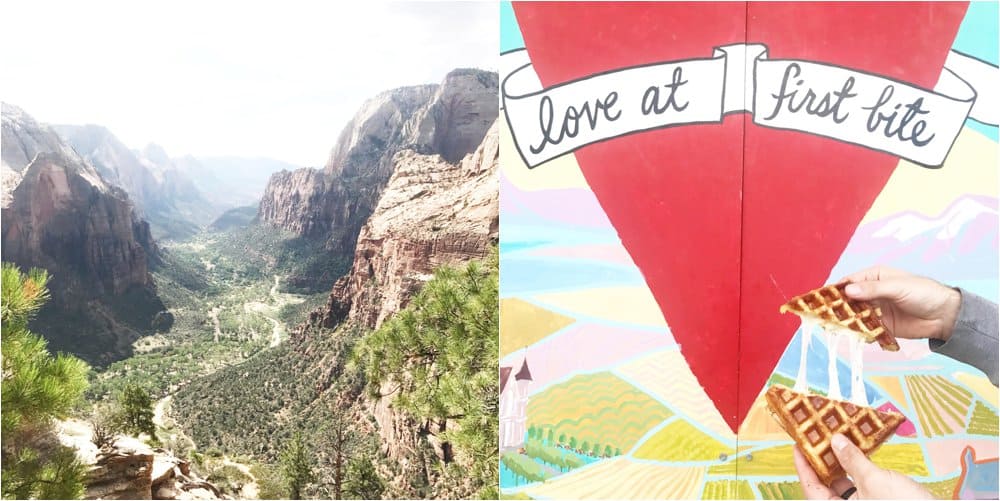 I felt like Cinderella when I had those cute little chipmunks hanging out with me! 🙂 

Those are called mile-high biscuits from Ruth's Diner! If you're ever near Salt Lake City, this restaurant is worth the trek! Such a beautiful location and yummy food! 🙂 
This is also our trip mapped out! I'll be sharing a more detail-oriented post for anyone looking to travel out west! It was one of my favorite life experiences so far! 🙂