I drove up to Pennsylvania this past weekend for my first wedding of the year! Megan and Casey's big day was a SMASH! I loved every minute of it! They hosted their wedding at the Rusty Rail Brewing Company! It was such a fun venue! It used to be an old car factory, but was refurbished into a brewery! It was awesome!!! 
Walking into Megan and Casey's wedding day, was like coming back home to family. Everyone was so warm and welcoming. It was such a fun wedding to be a part of! I'm so sad it's over! 
They read personal vows during their ceremony which they had typed up on an old typewriter they found at their home! GAH!!! Is that romantic or what?! And get this! They had an amazing DONUT WALL for their reception! YUM!!!! You know I loved that!!! 🙂 
Can't wait for y'all to see my favorites from their fun day! 🙂 Megan and Casey, thanks for letting me be a part of your wedding experience! Y'all are the best!!! 🙂 
_______________________________________________________________________________________________________________________________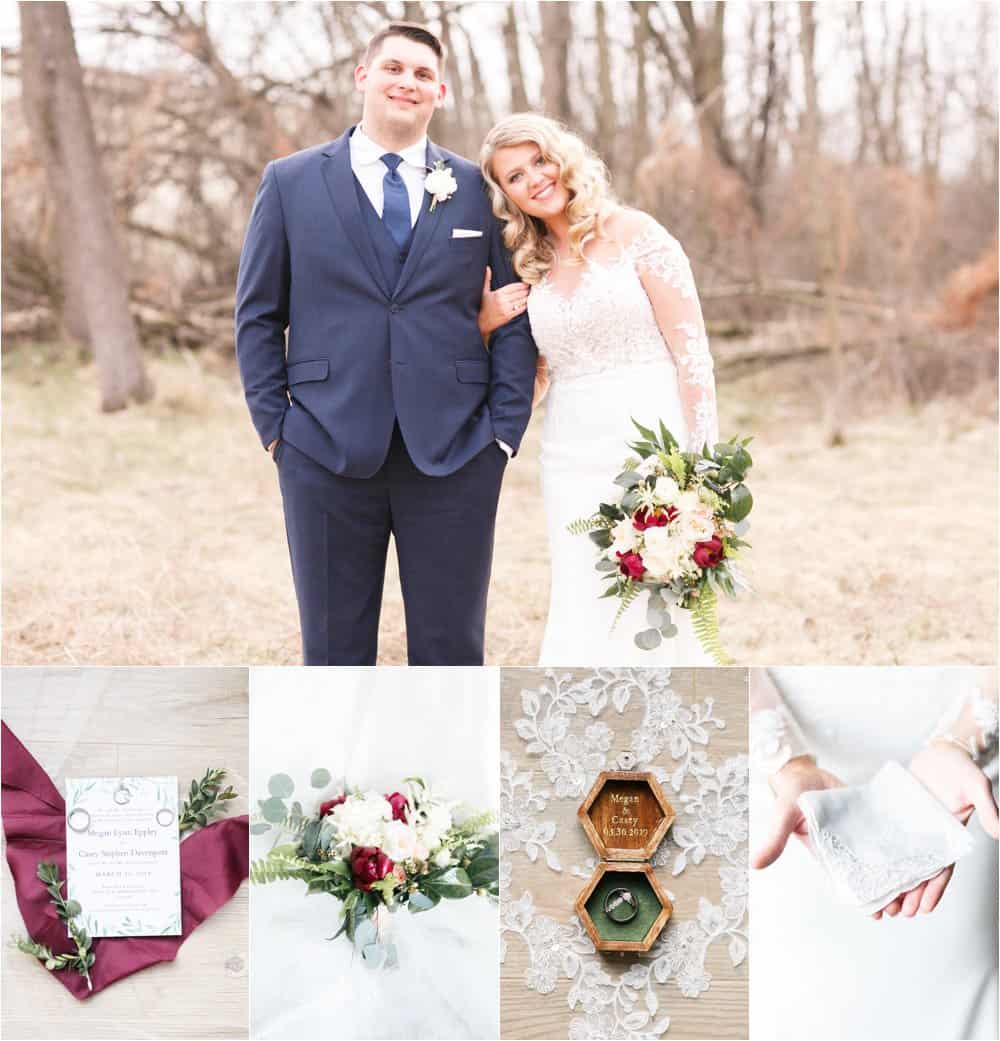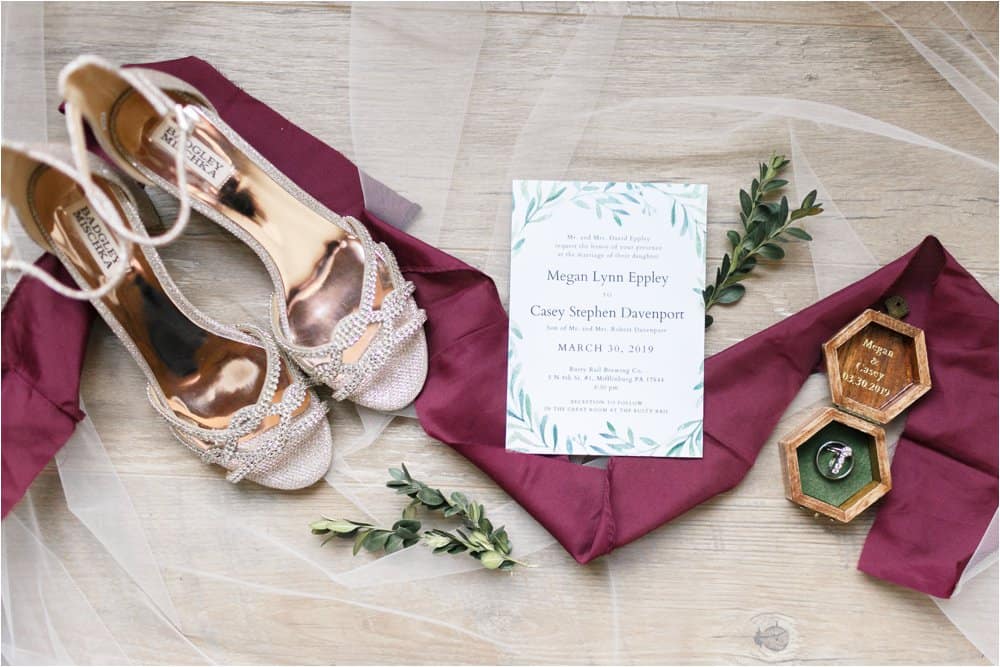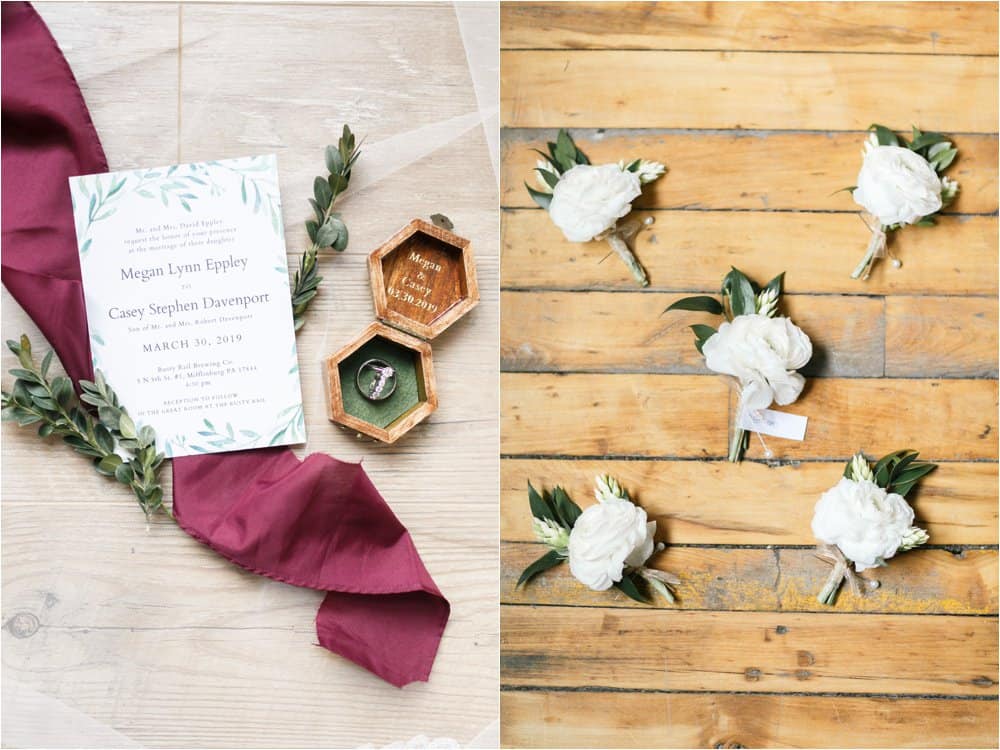 LOVE LOVE LOVE that Megan decided to add those burgundy peonies into her bouquet last minute! GREAT choice!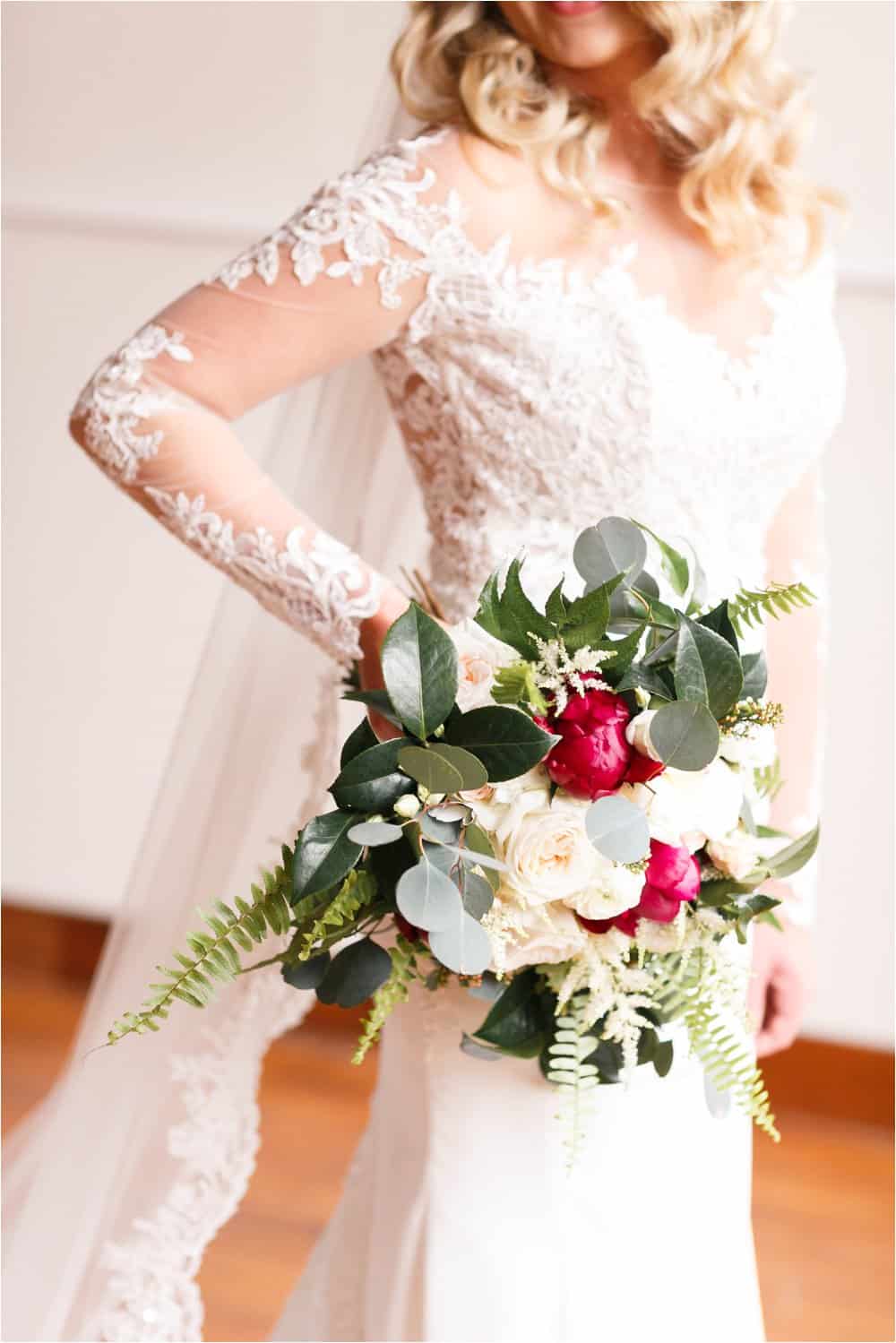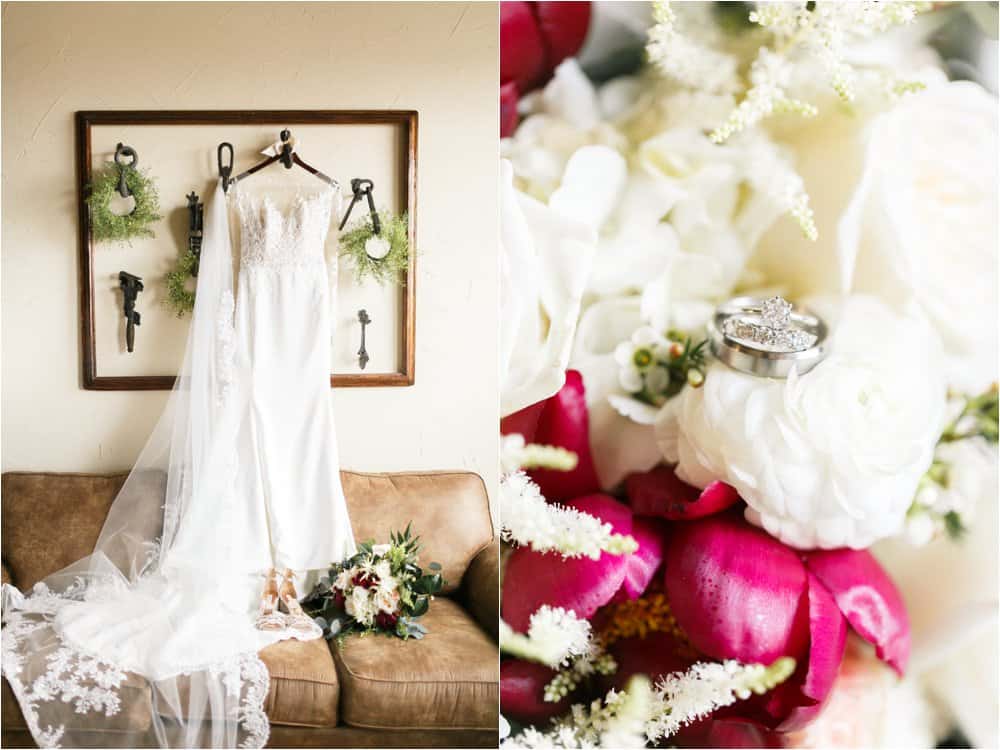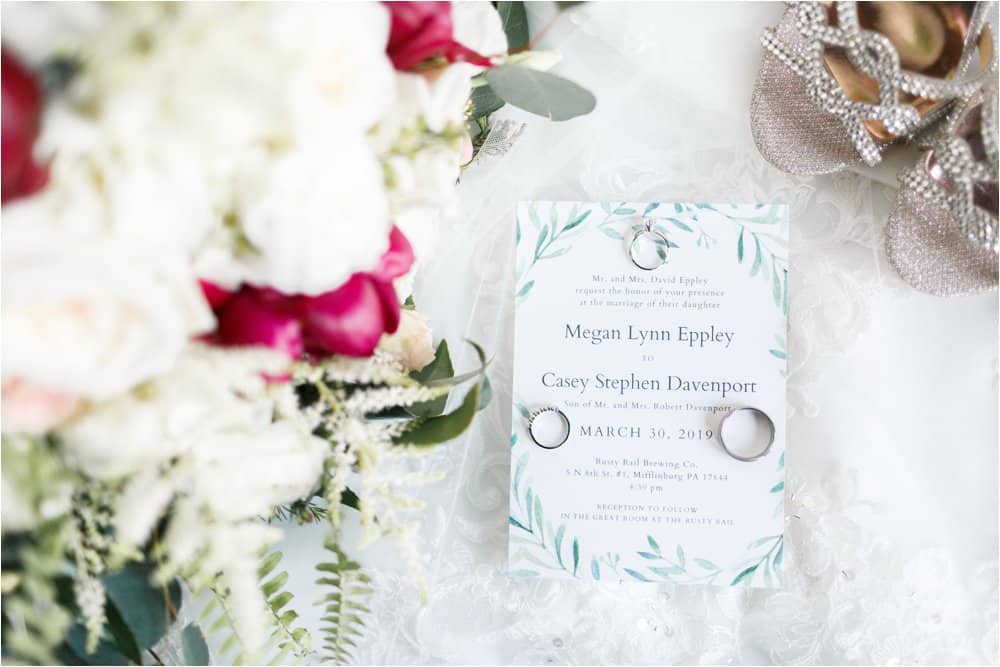 Wow! Such a stunning bride!!!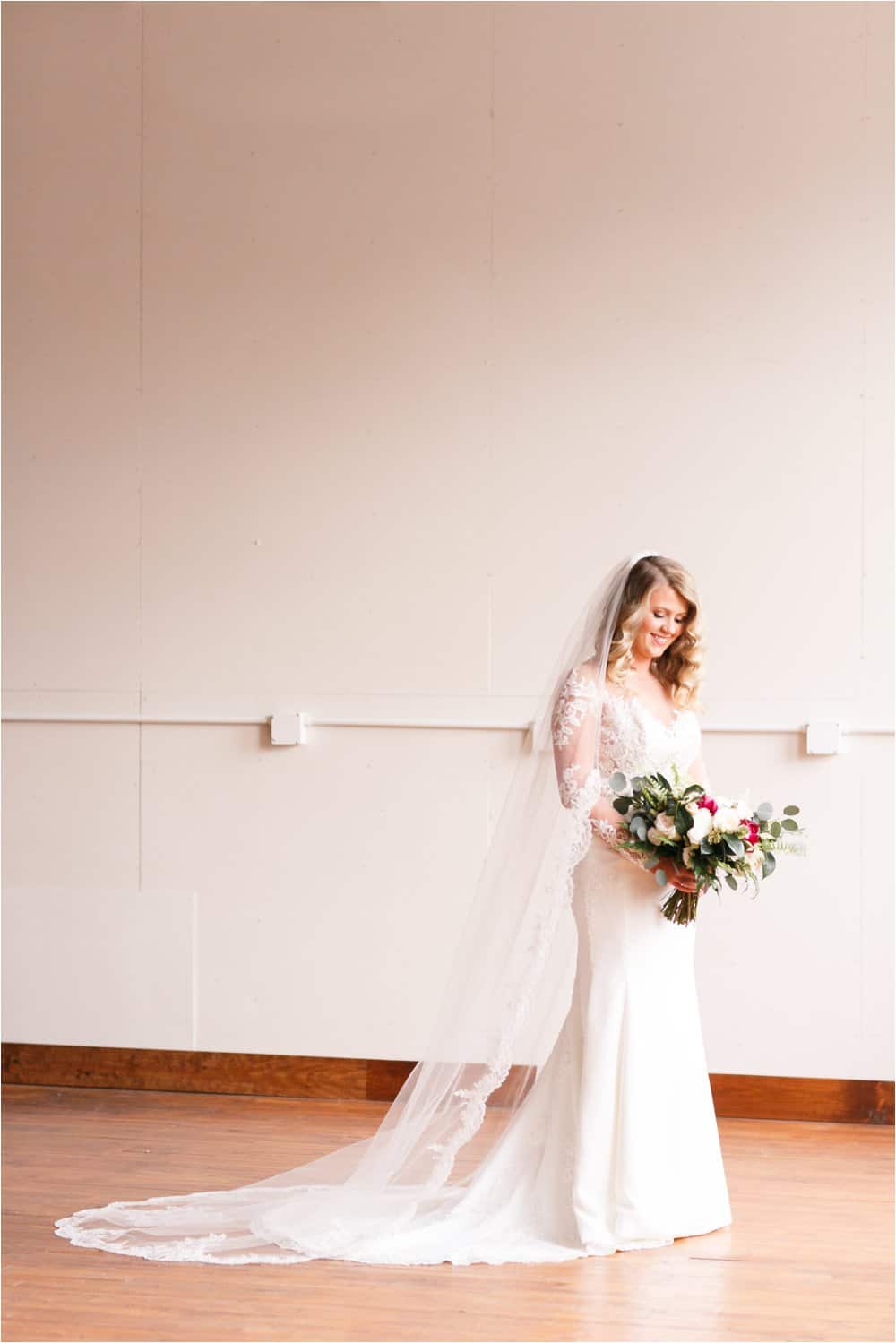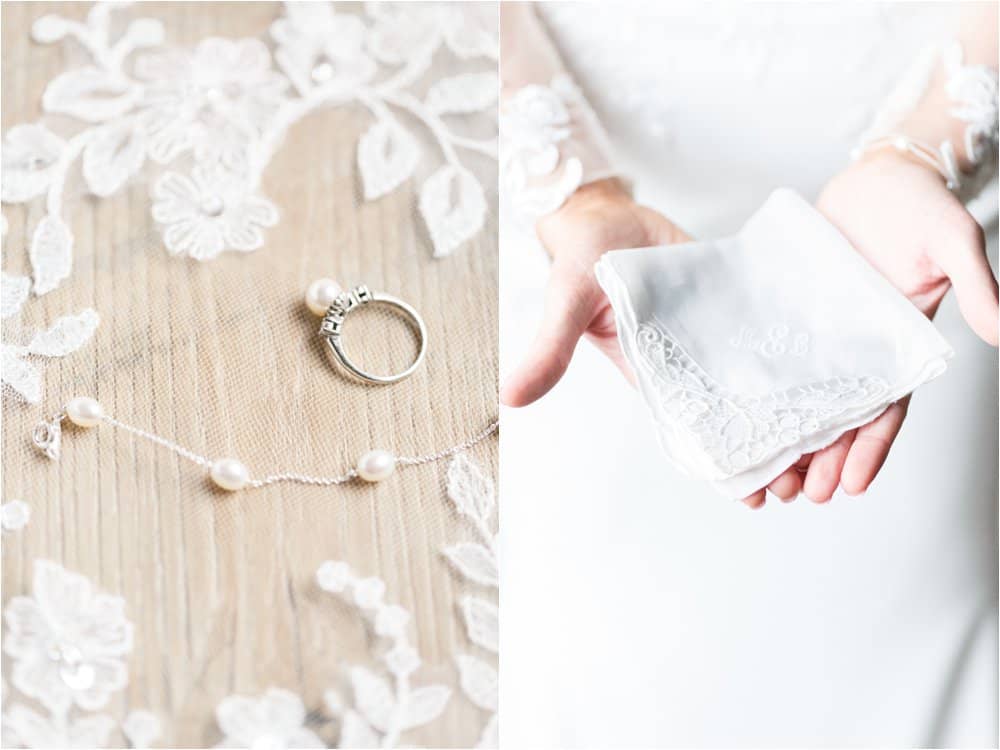 Love this of Megan and her mom! Such cuties! 🙂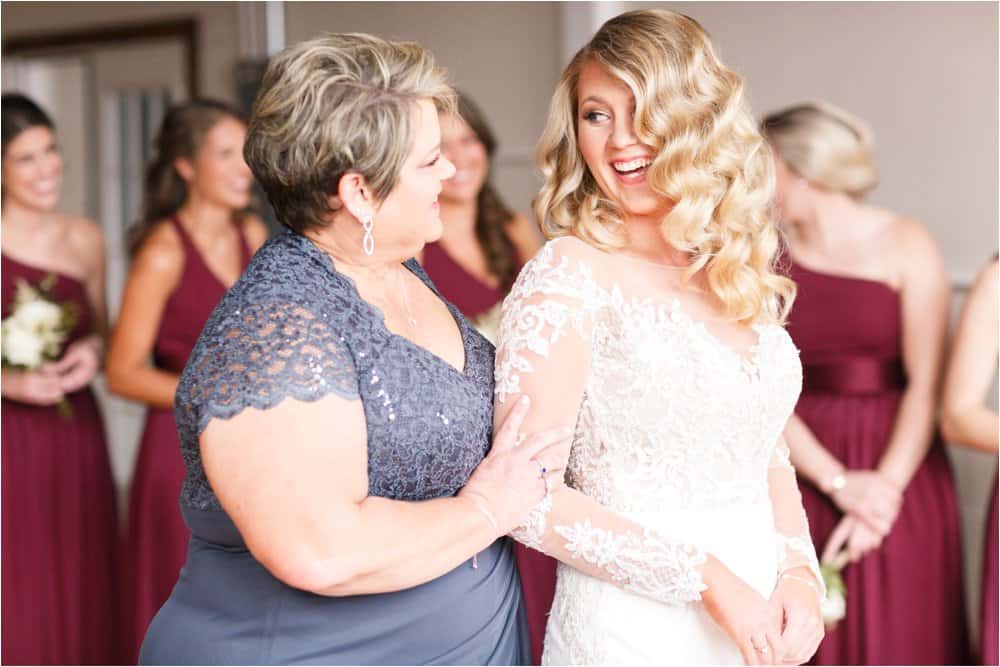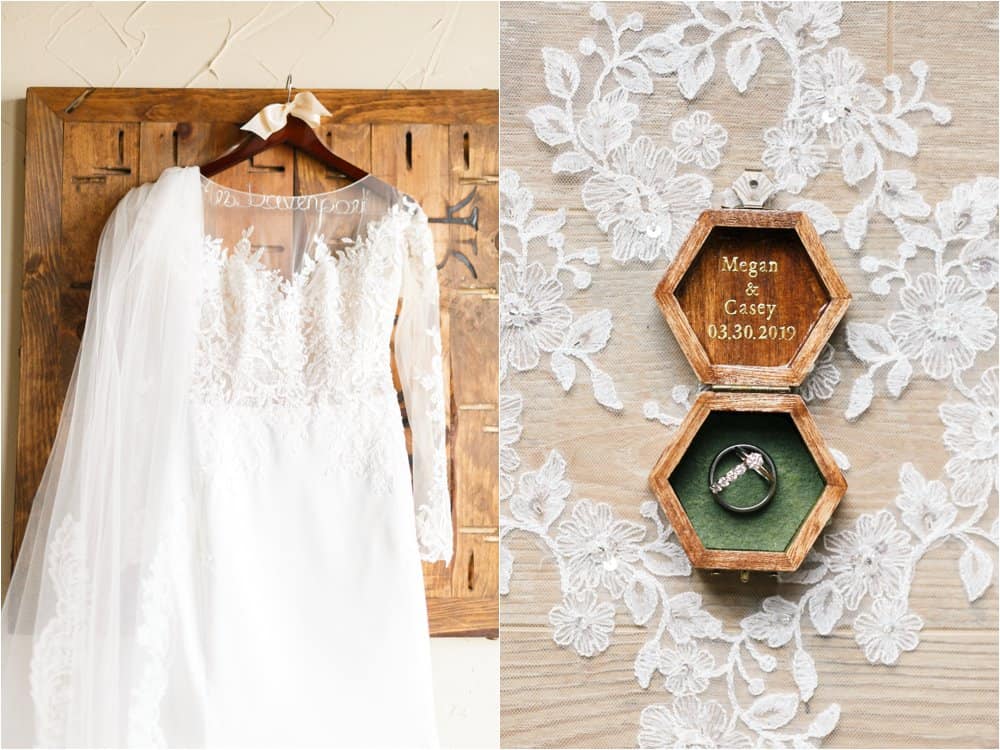 These bridesmaids were so sweet!!!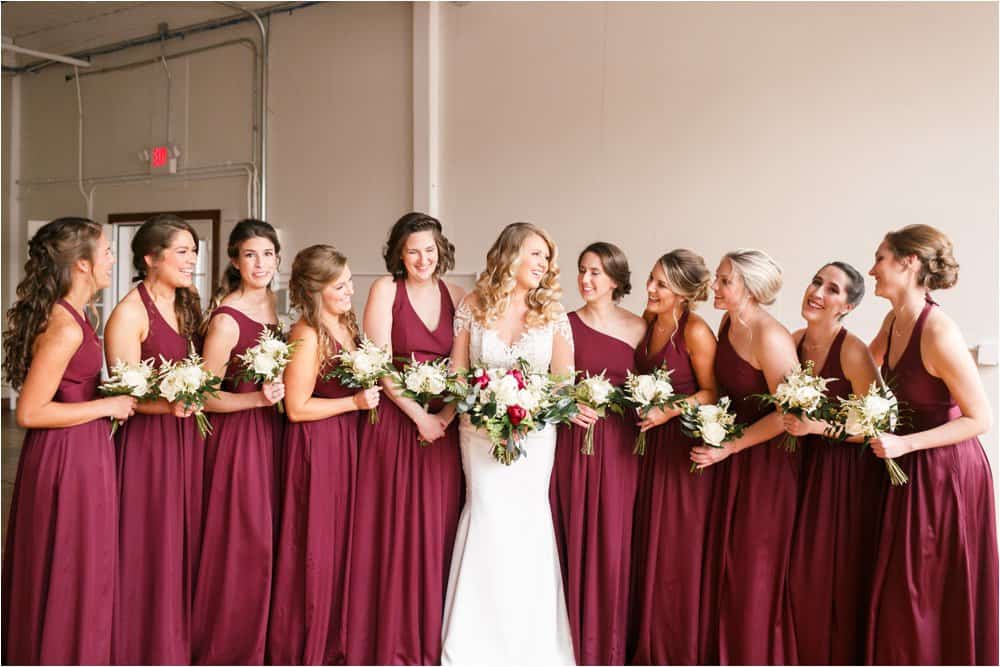 Megan's hair was on FLEEK!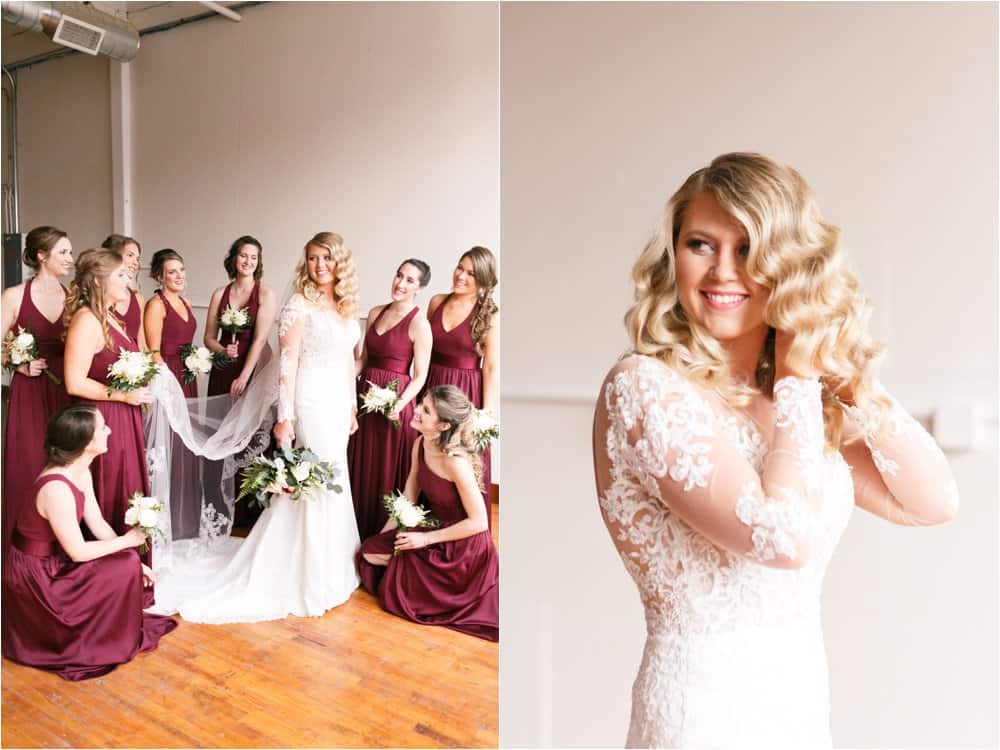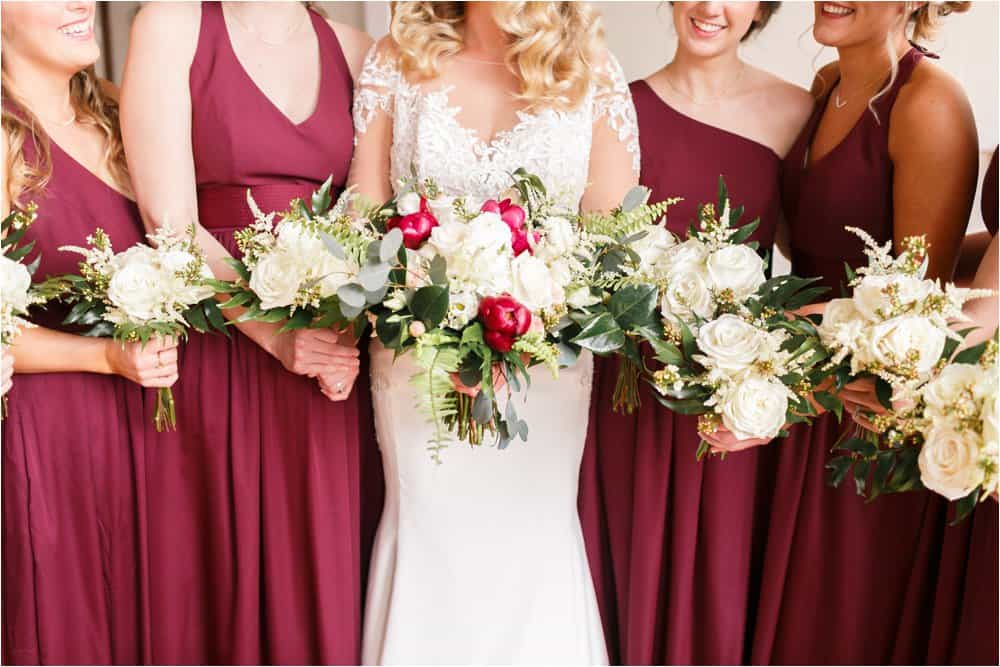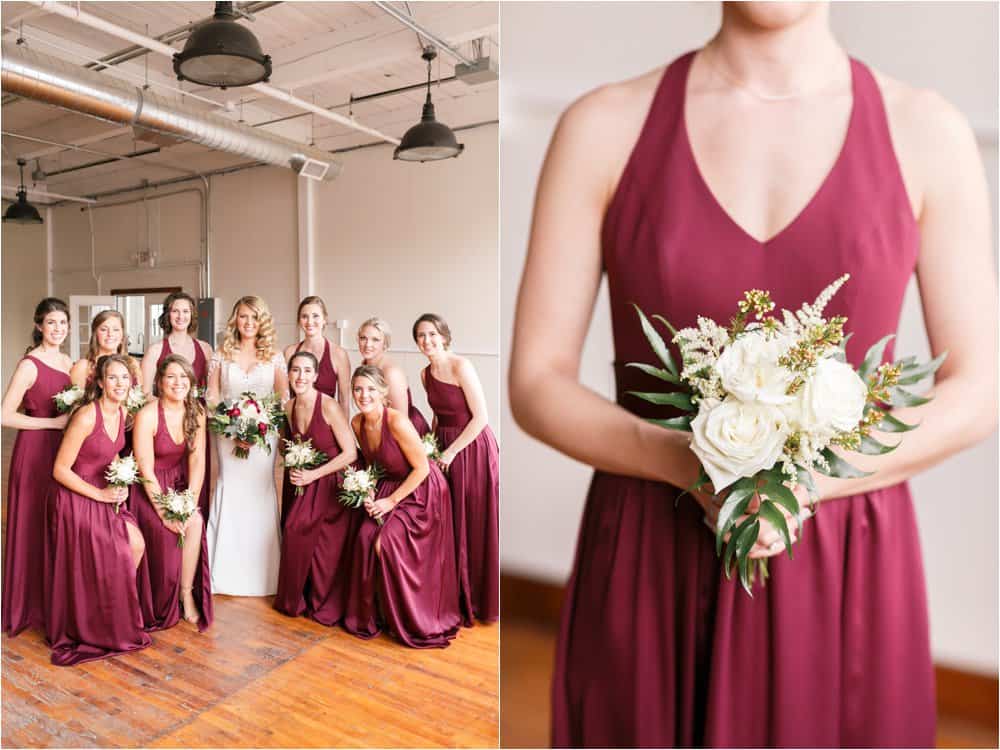 Such dashing gentlemen!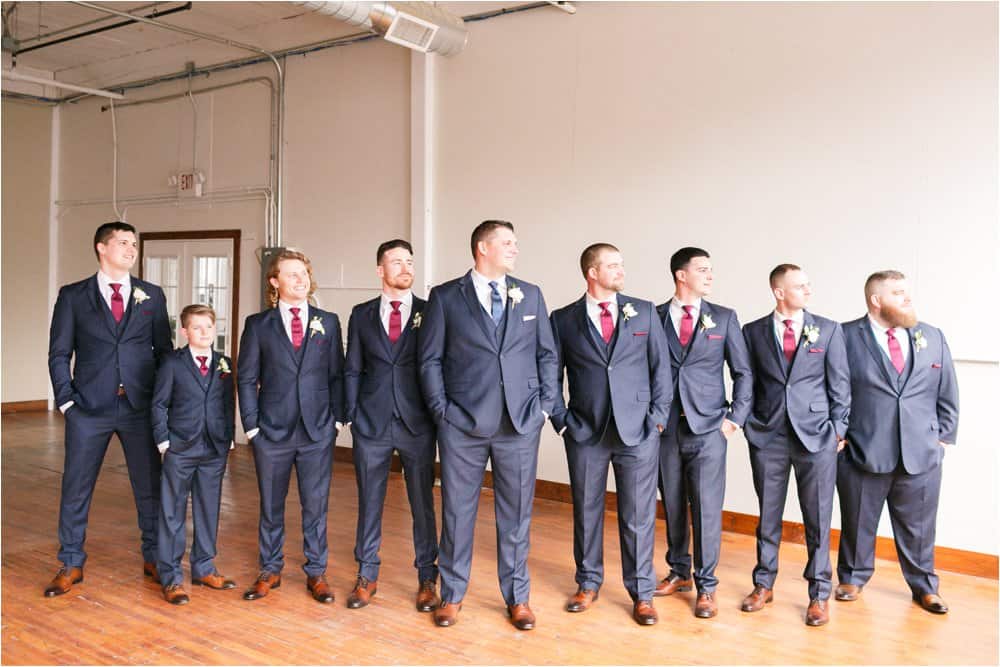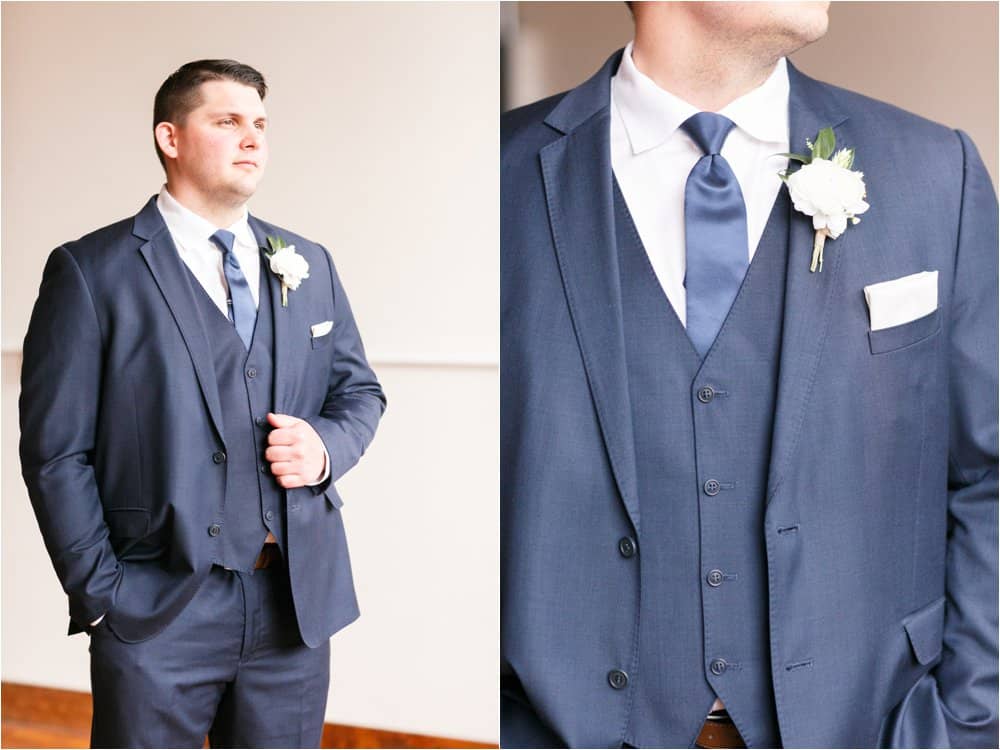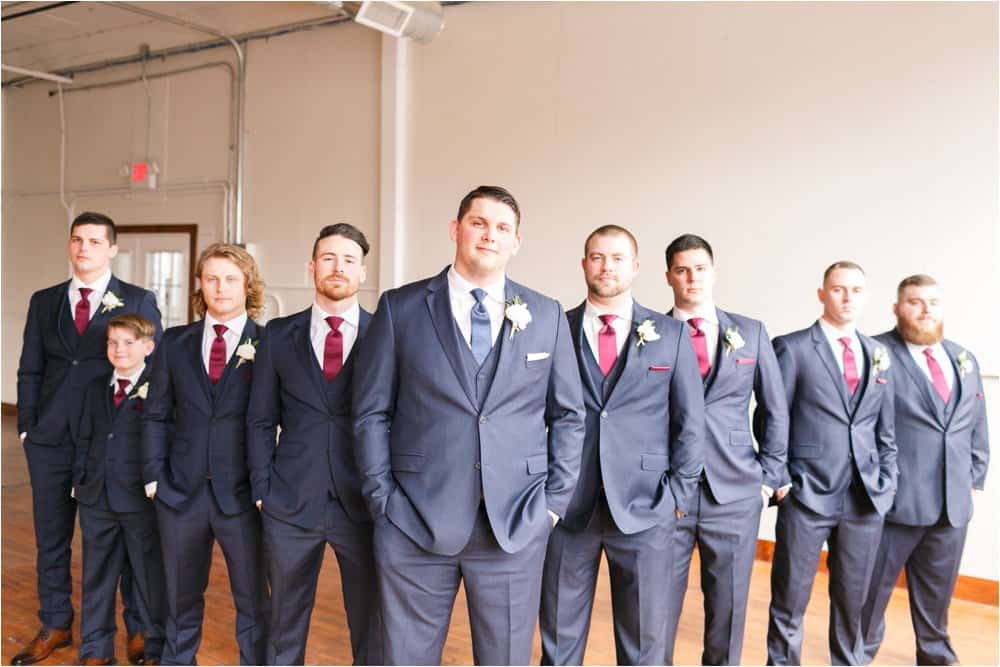 Such a fun ceremony setup!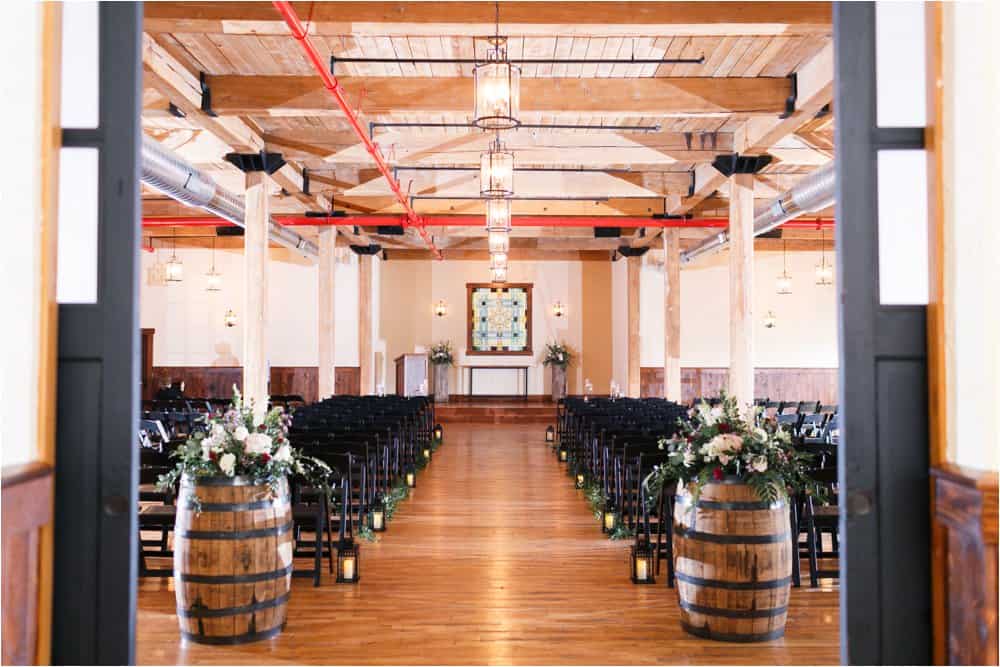 Megan and Casey did a beer unity ceremony!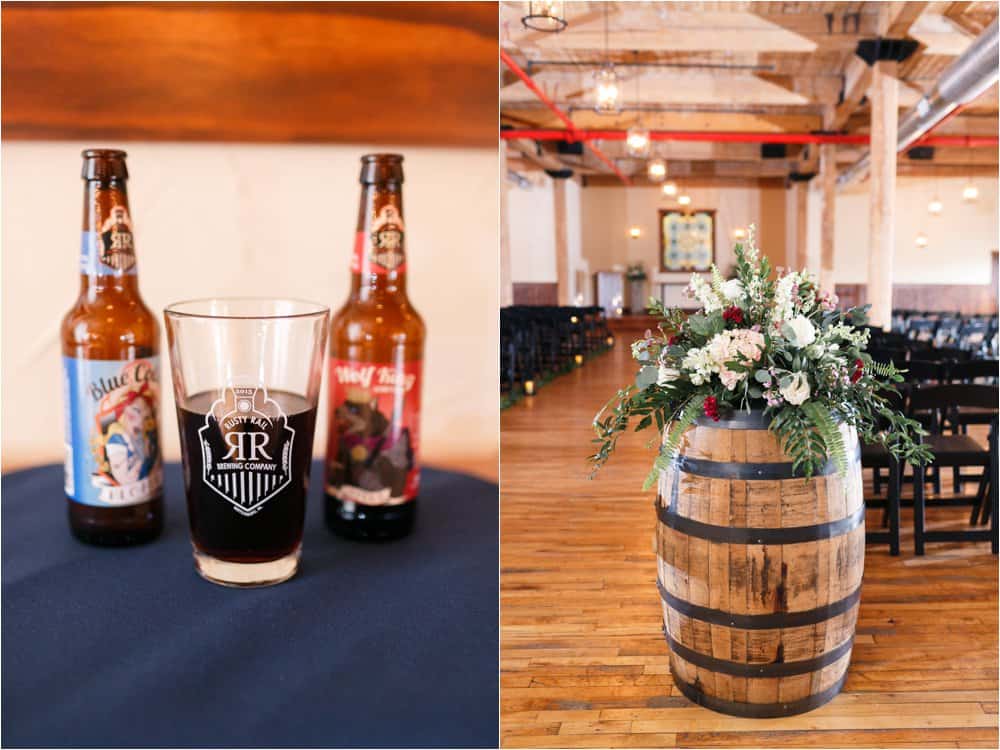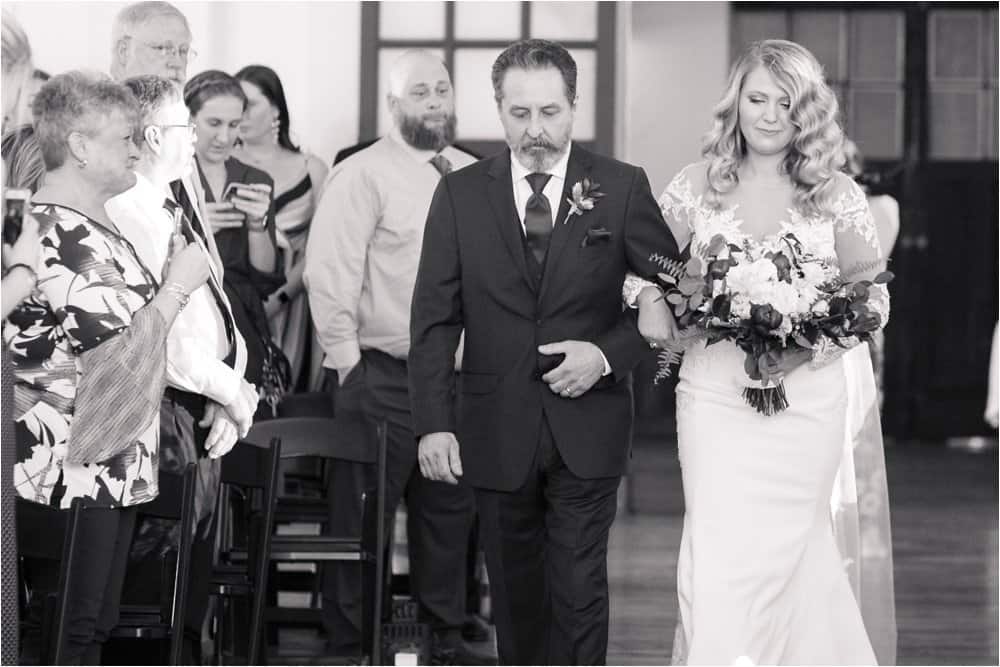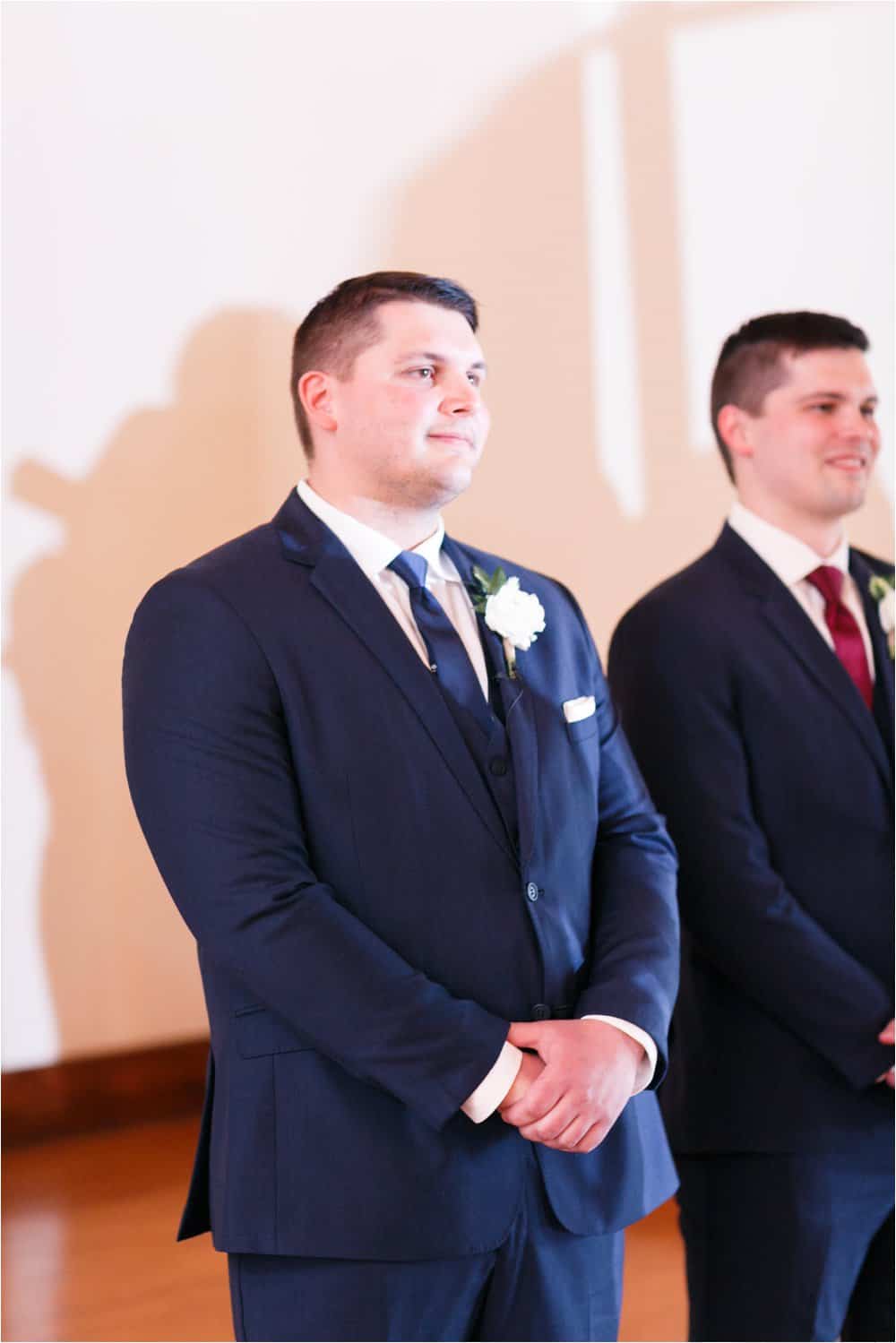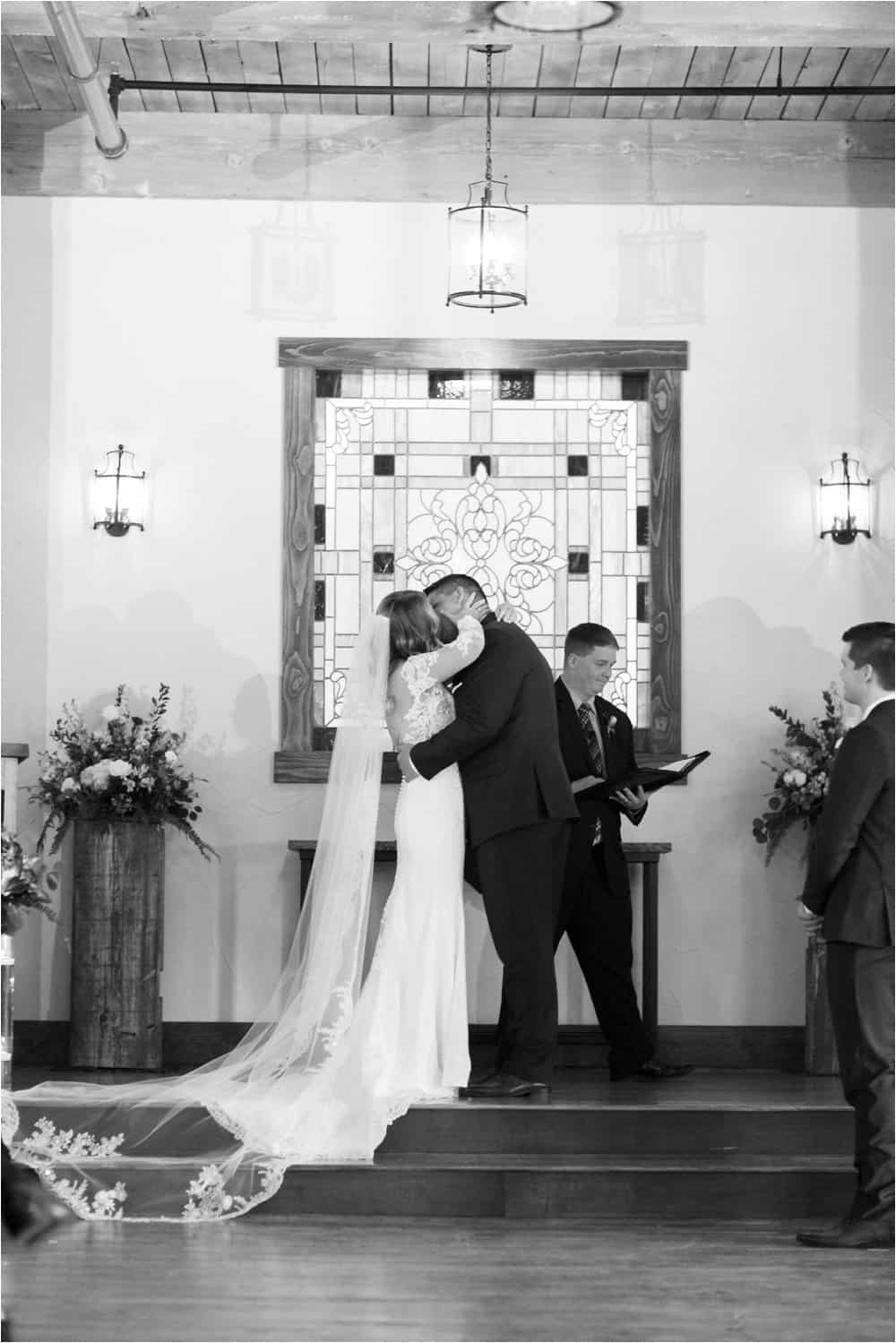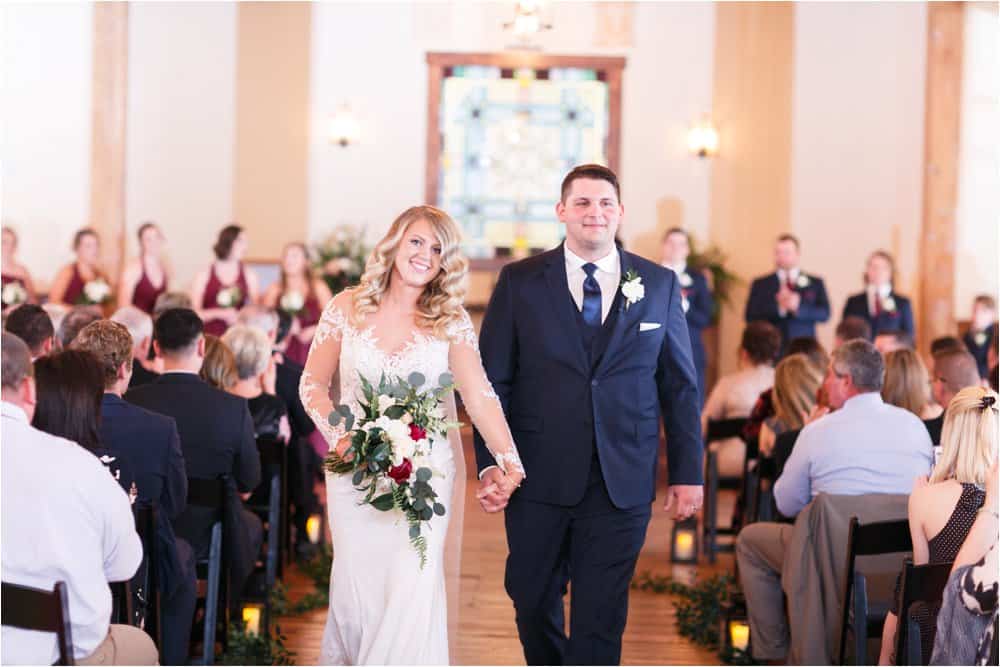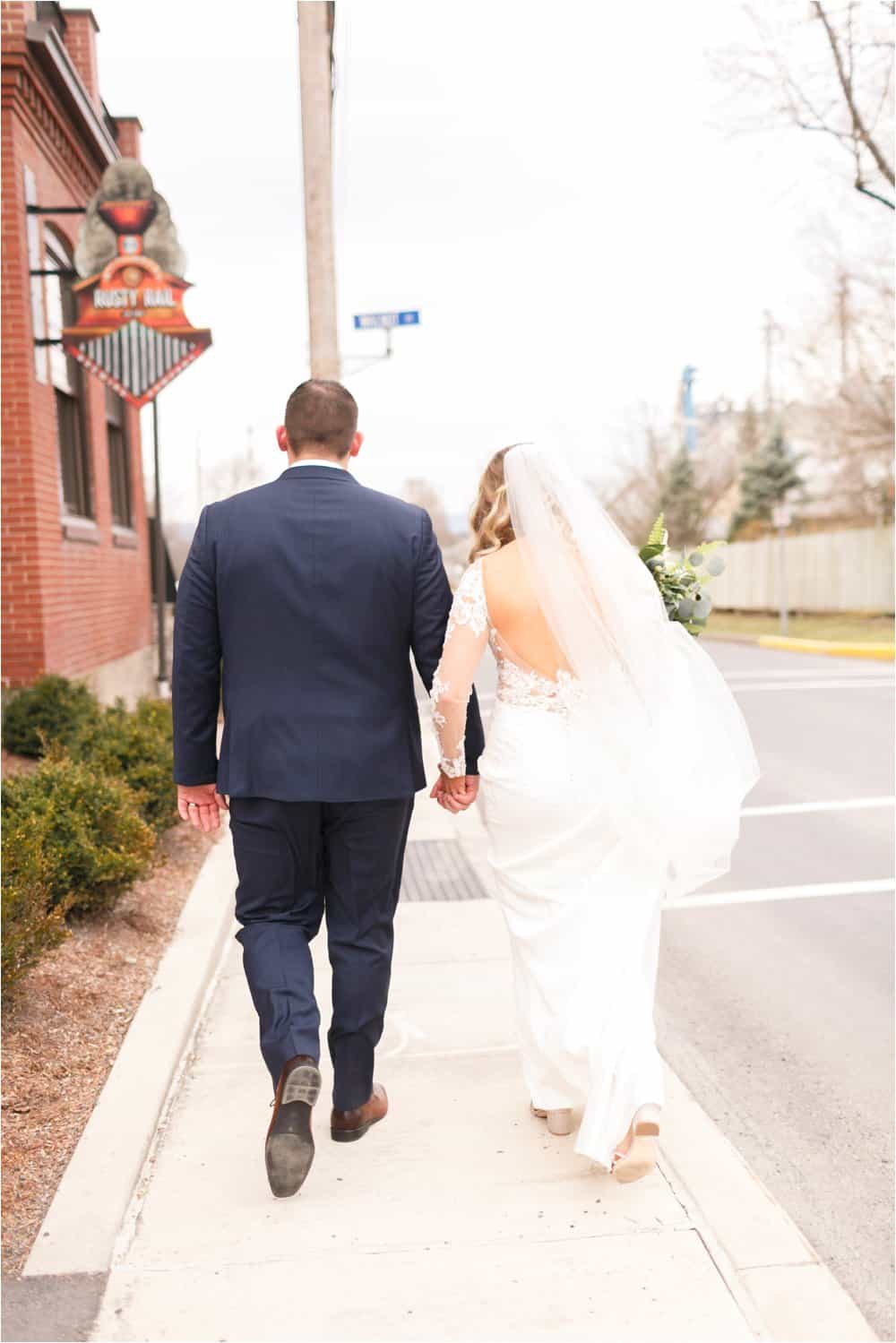 Before the wedding, Megan texted me about this spot she had in mind for photos! So glad she found it! It was perfect!!!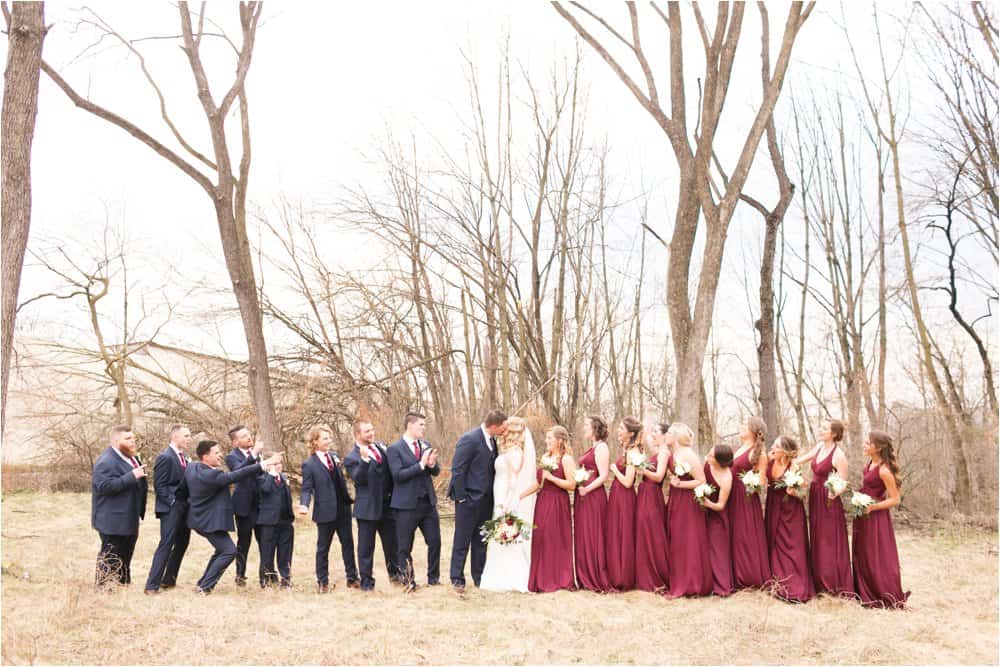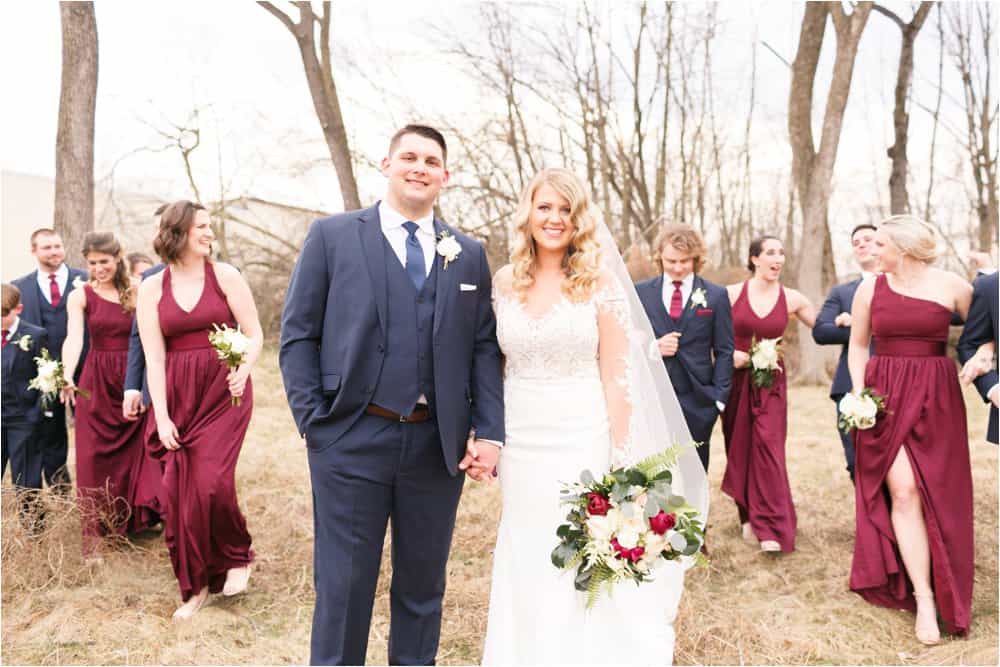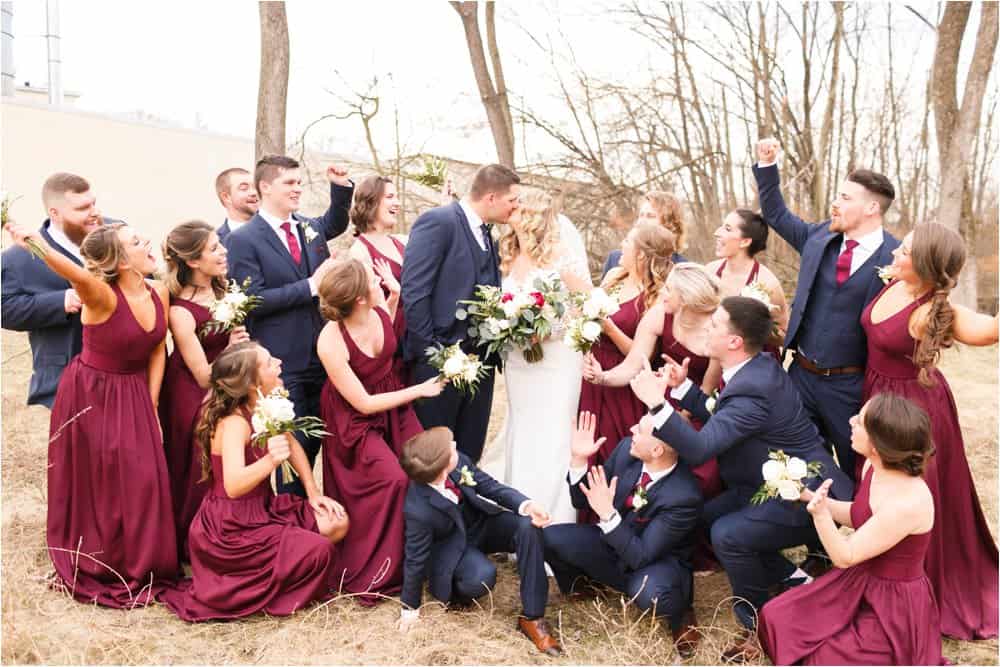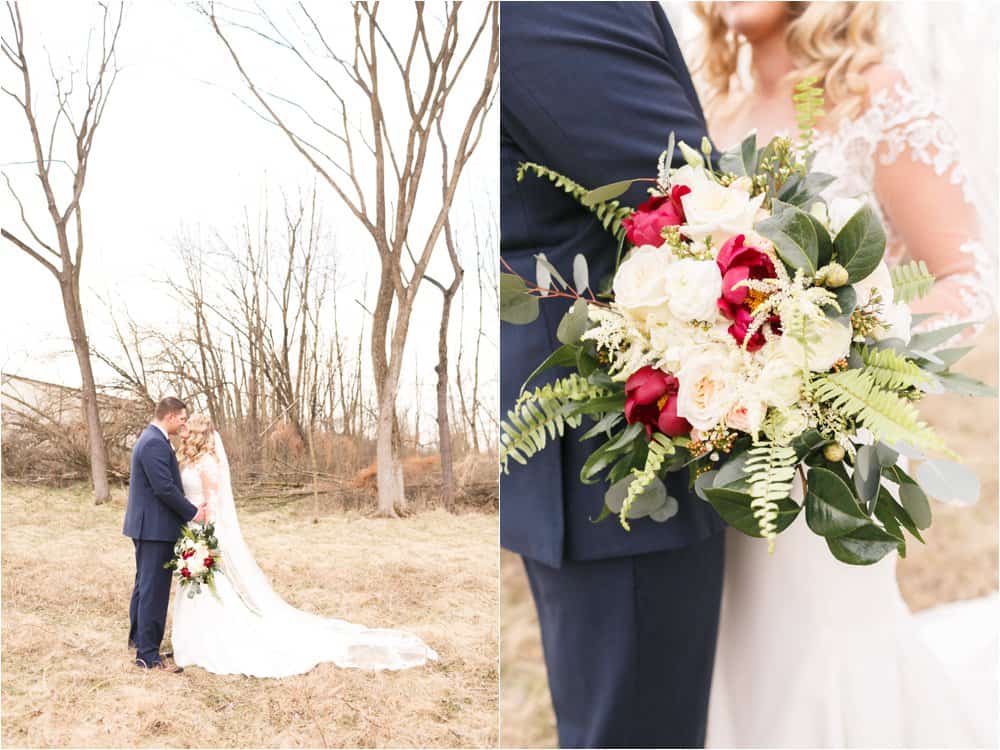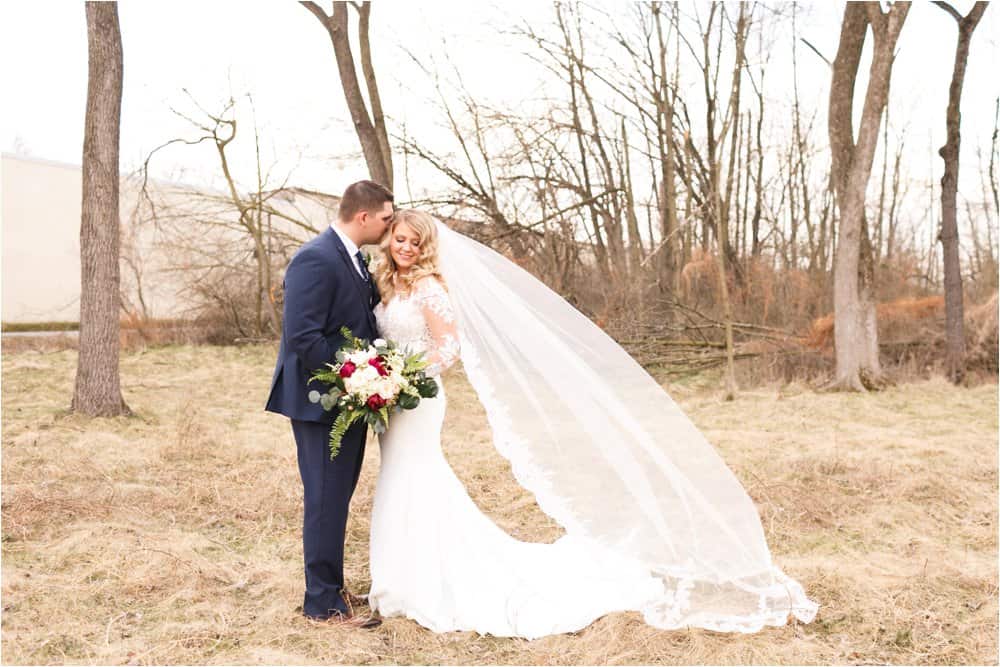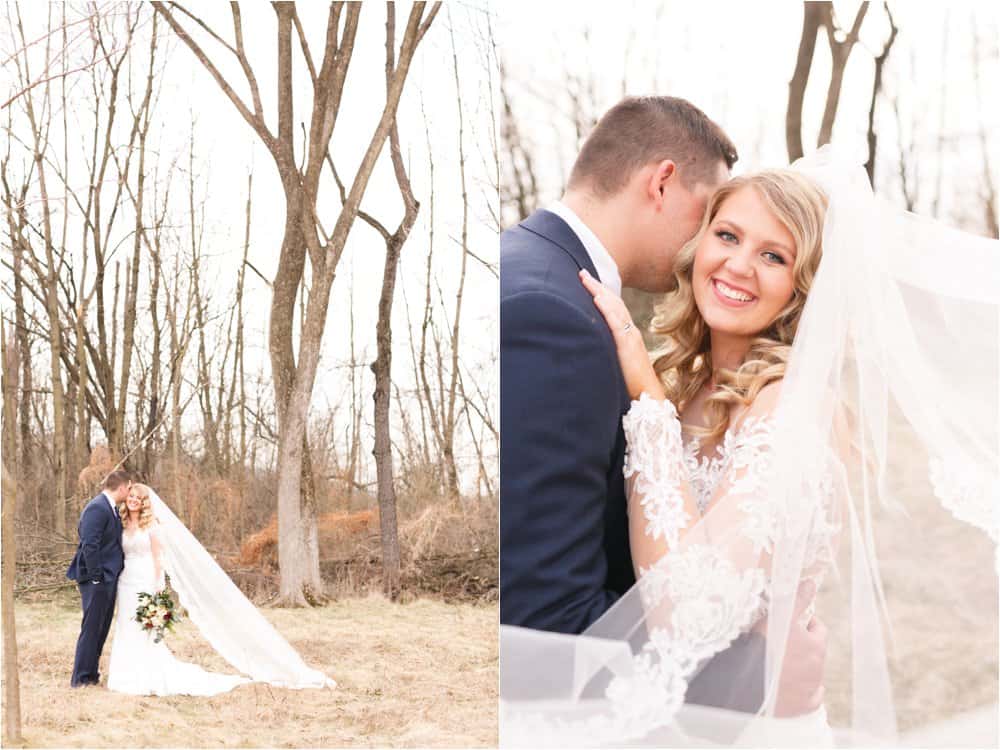 That glow-y light was perfect!!!!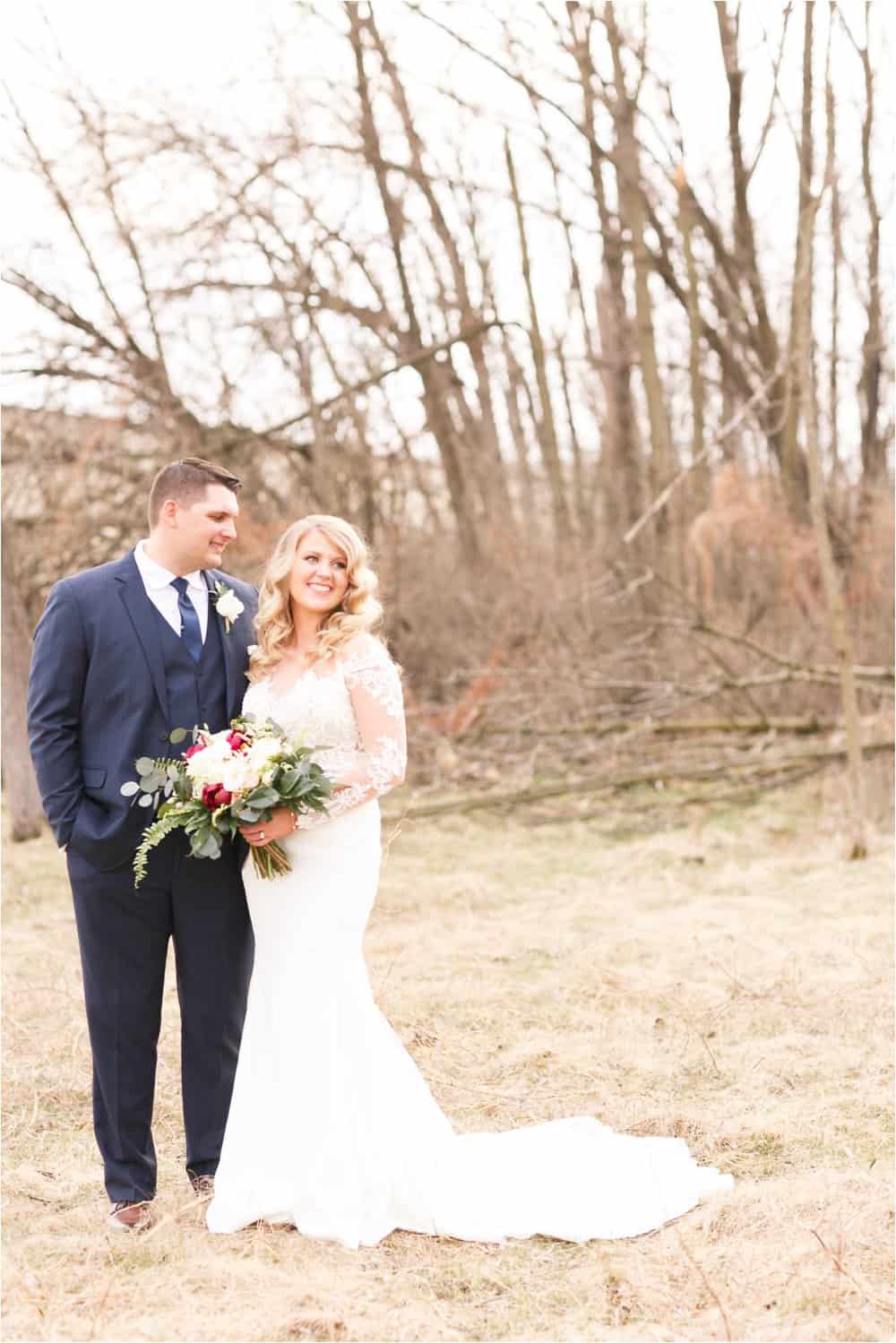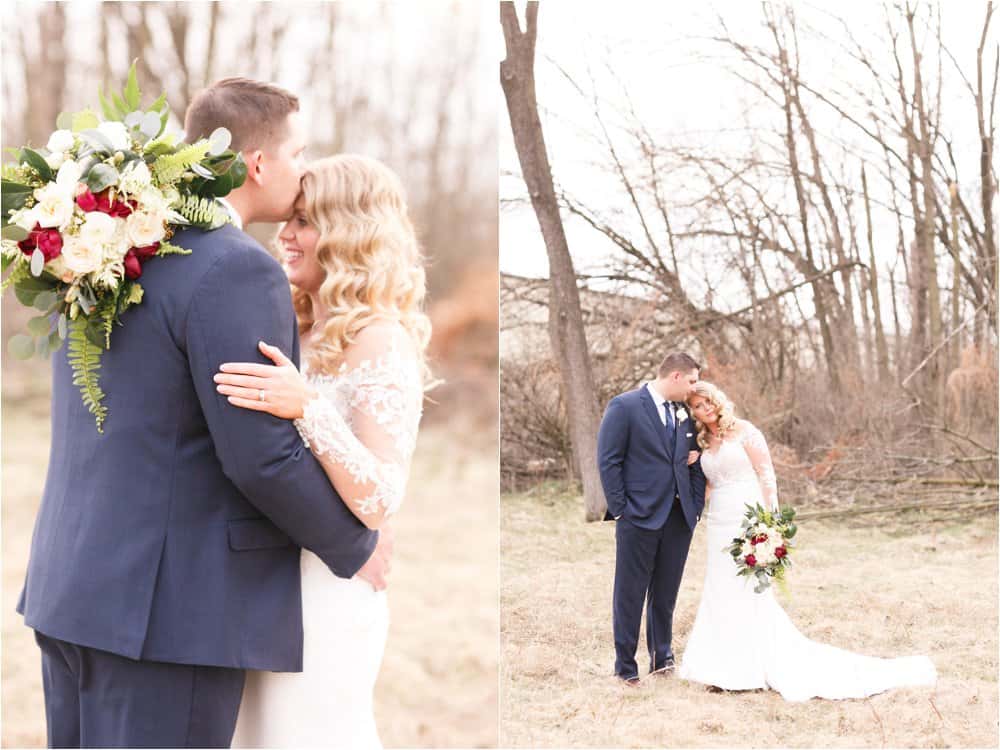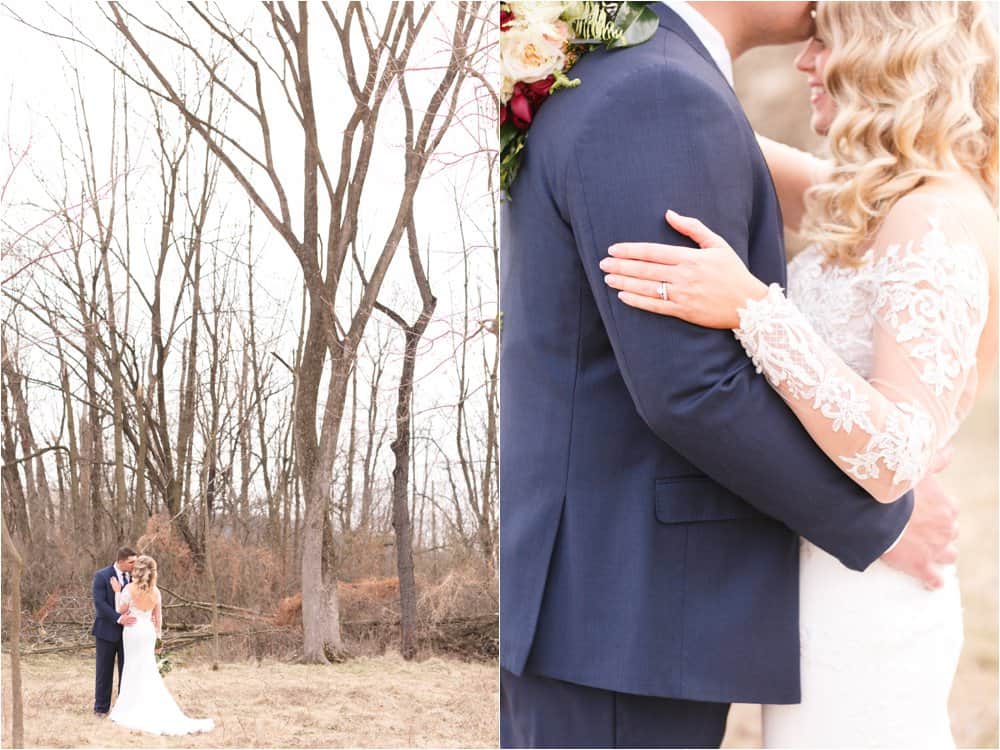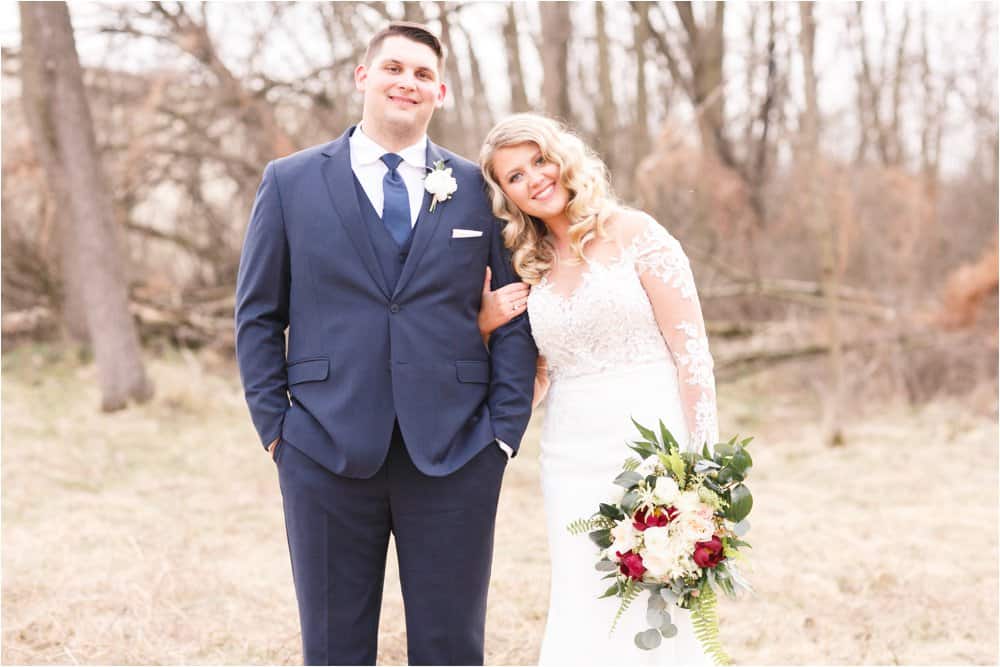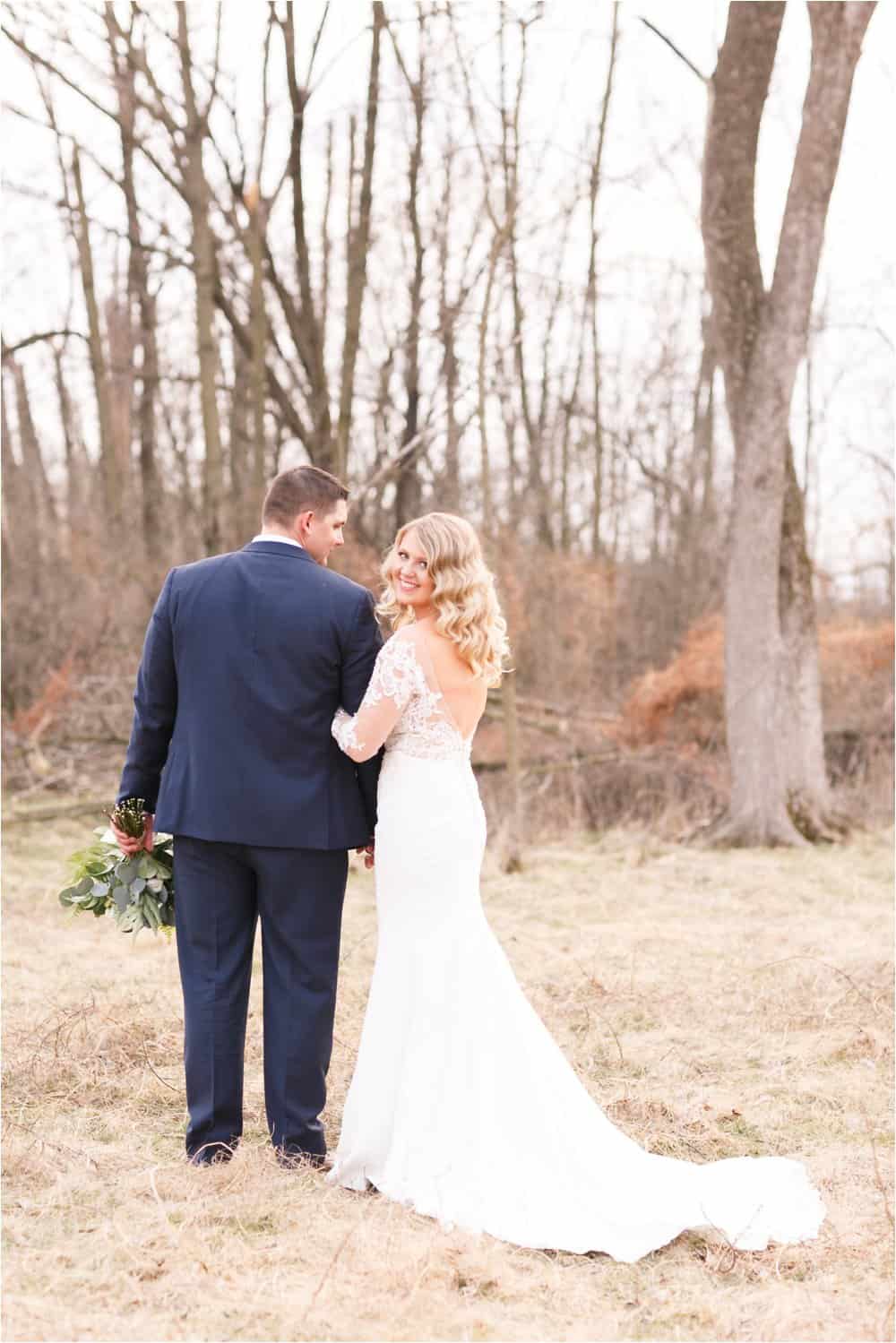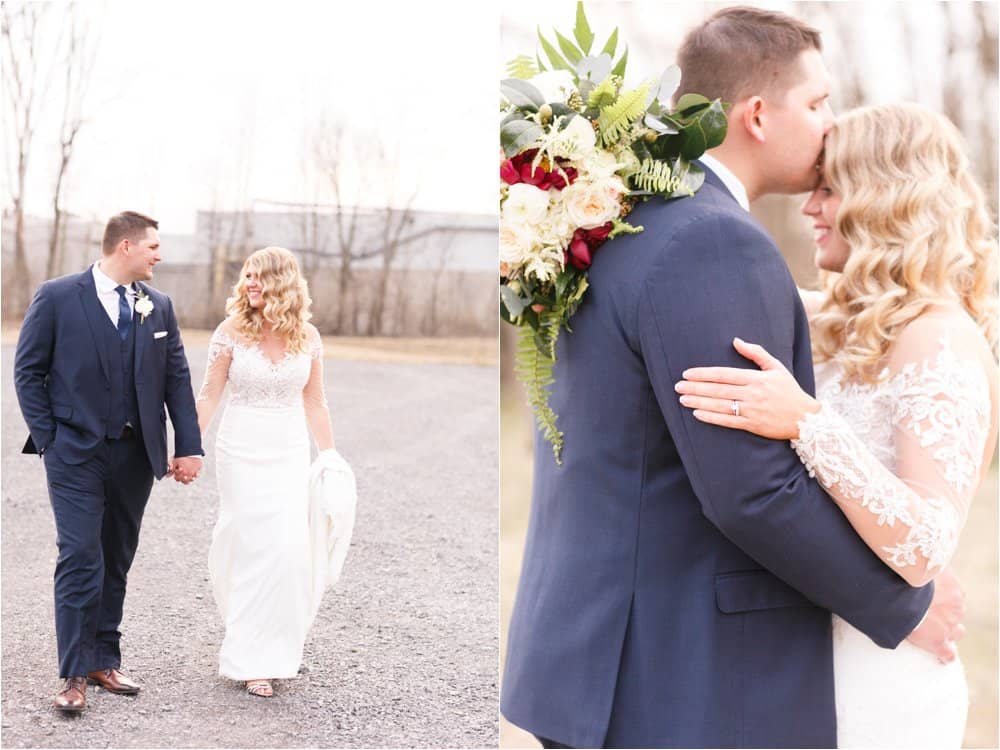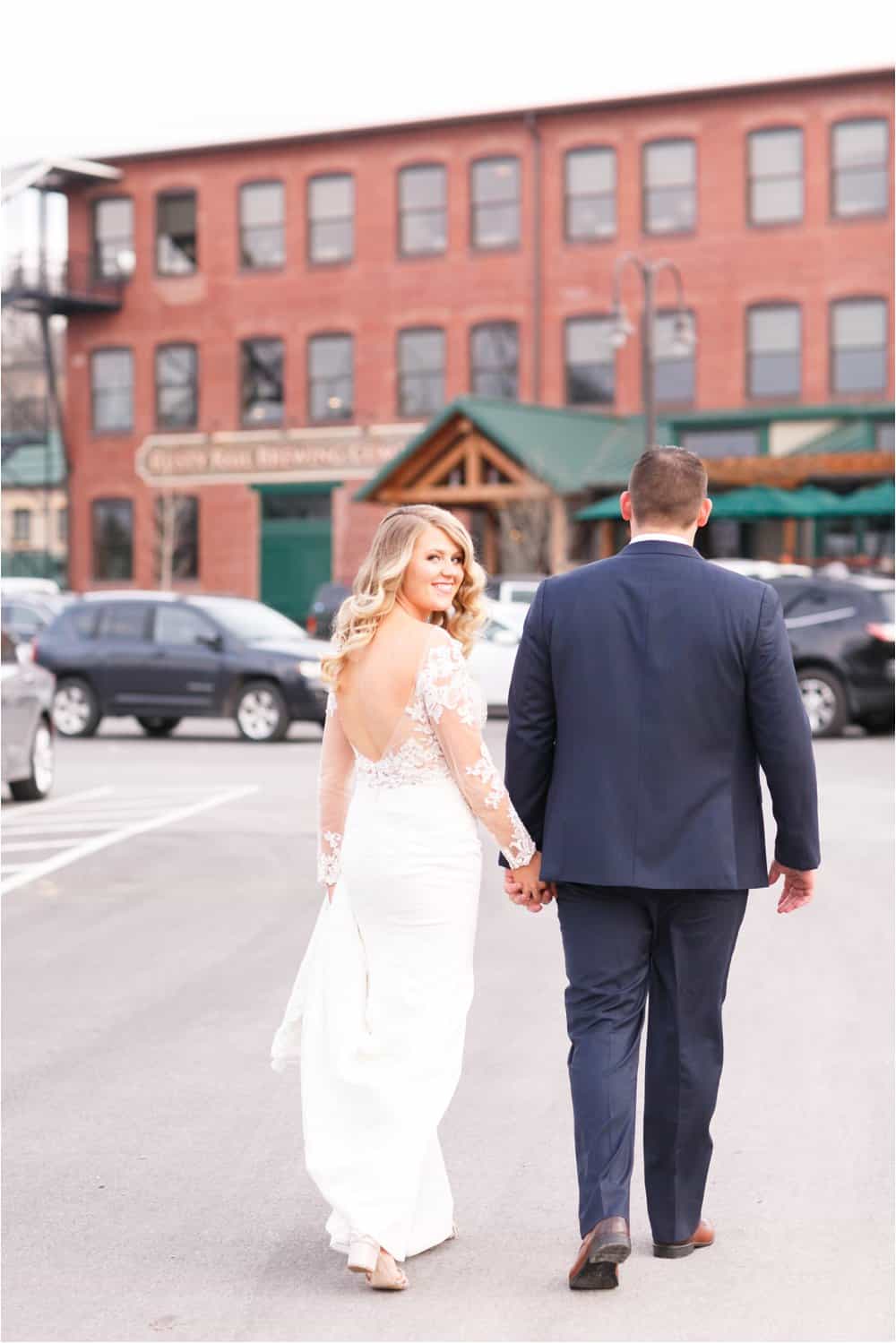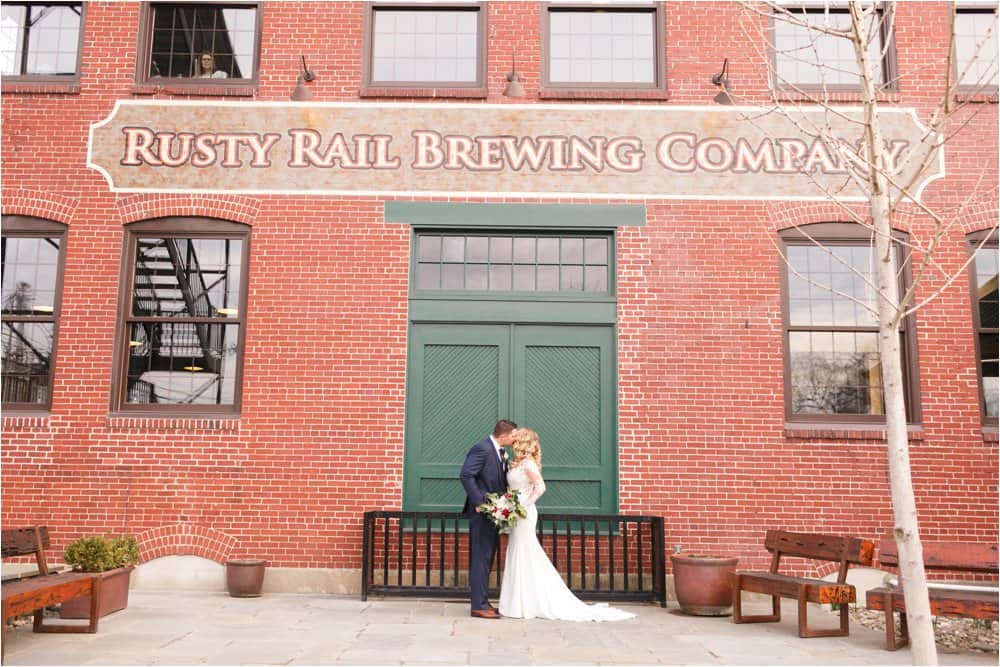 While we were doing portraits, the event staff flipped the ceremony space into the reception setup and it looked amazing!!!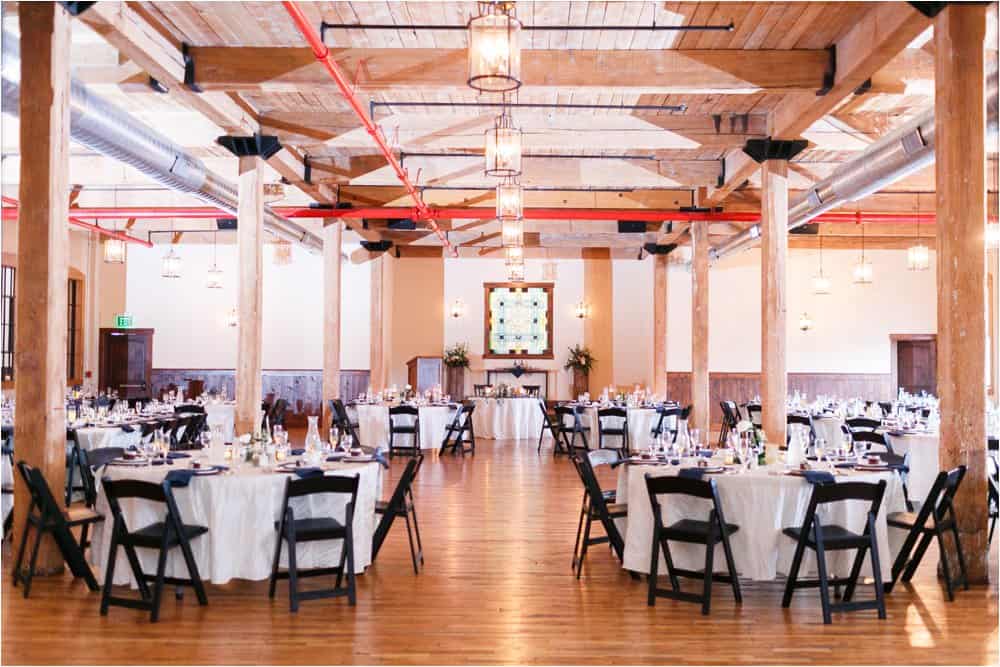 EEEEEEKKKK!!!! Doesn't their donut wall look incredible?!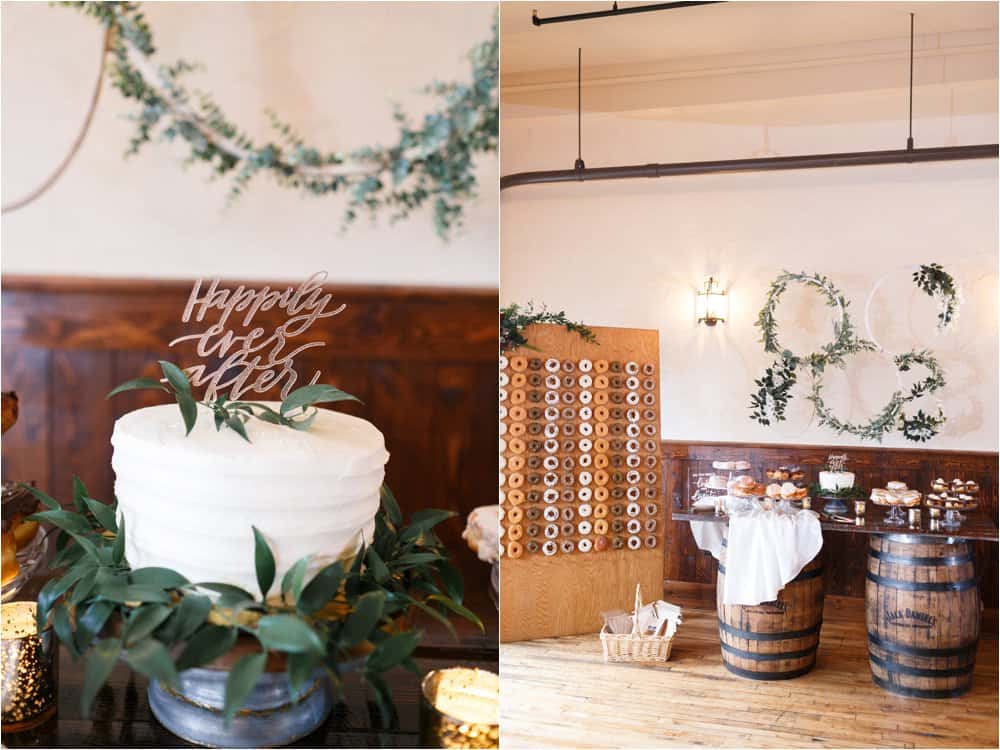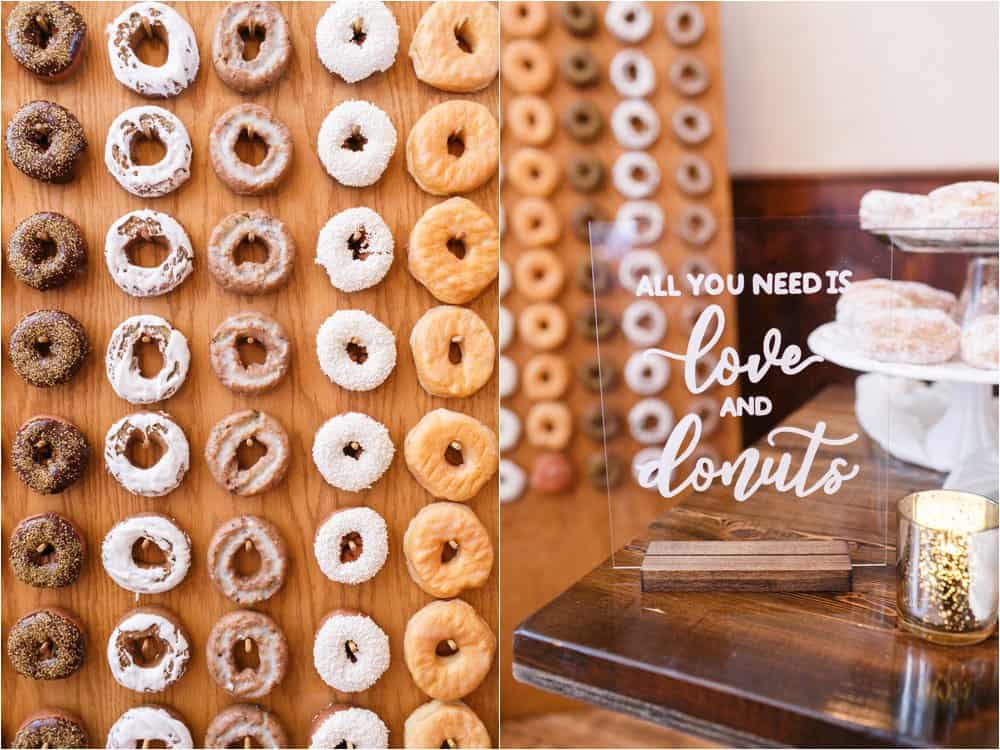 Cuties! 🙂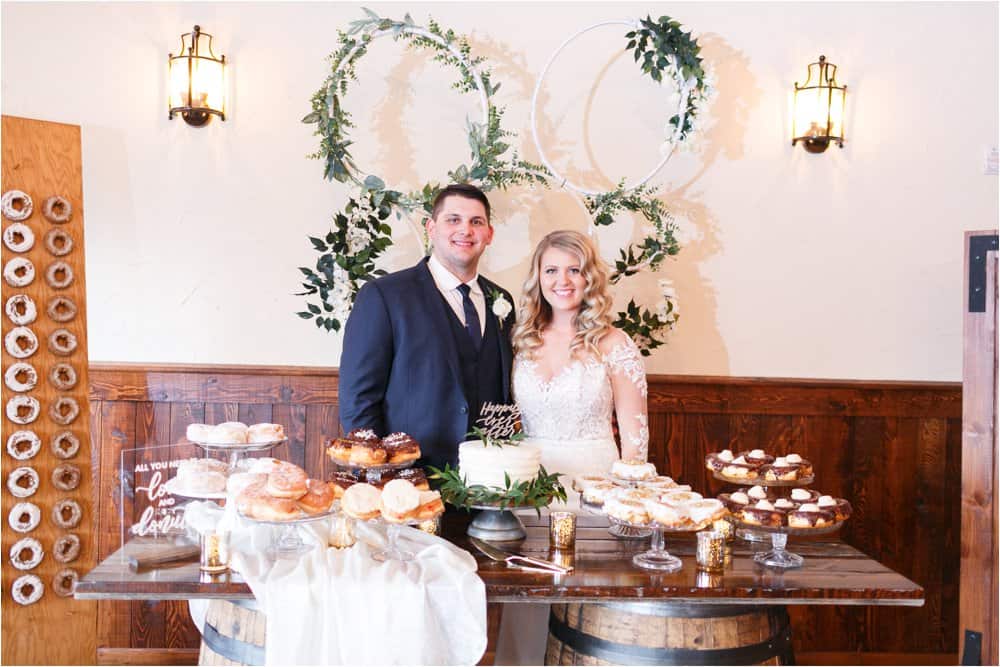 Isn't this such a cool idea?! I love the idea of having each guest sign a patch for their wedding quilt! So unique!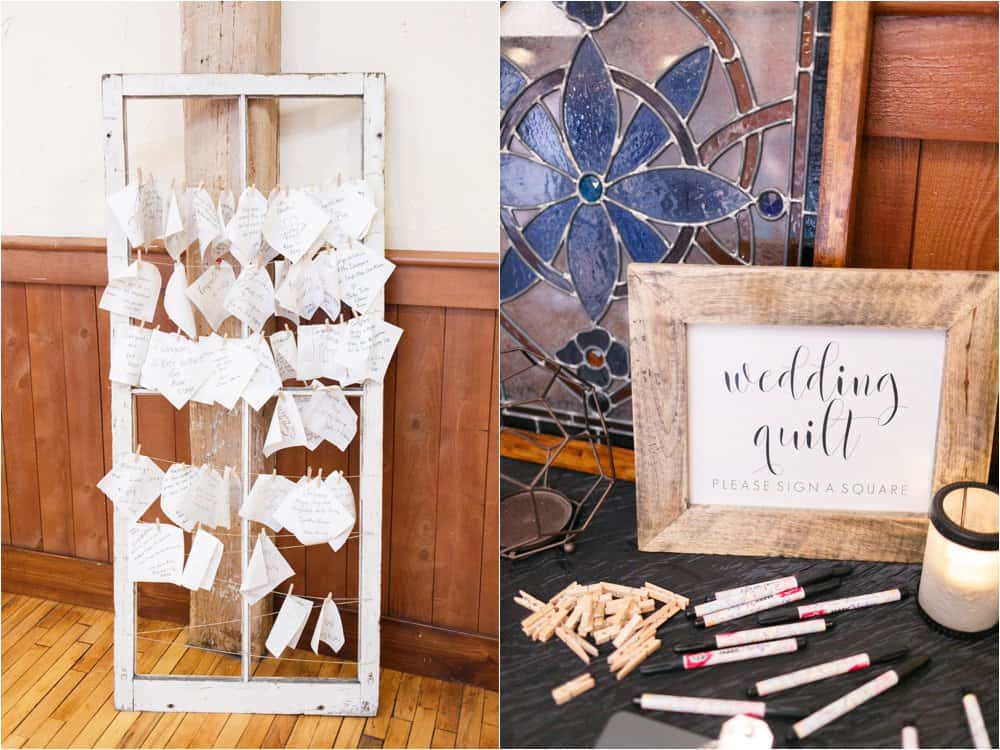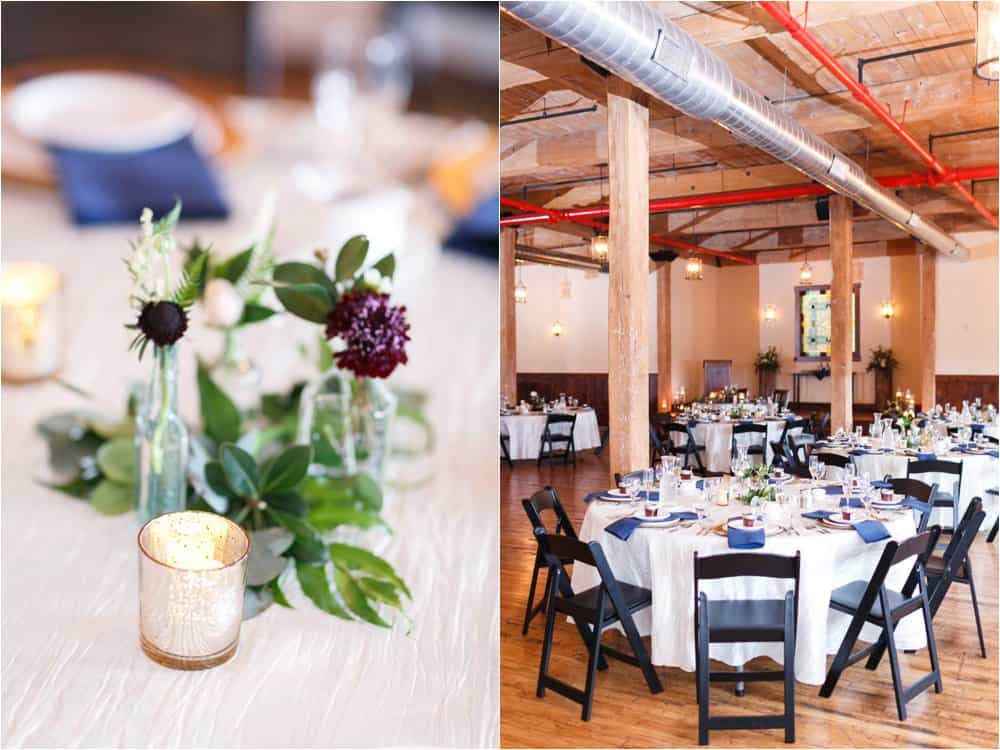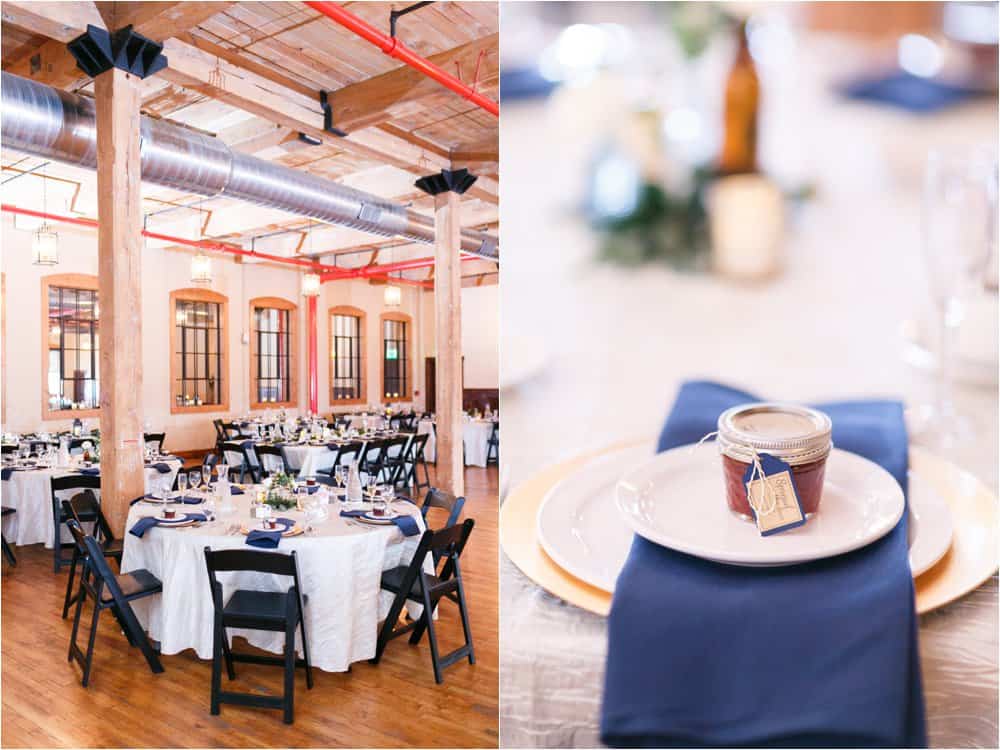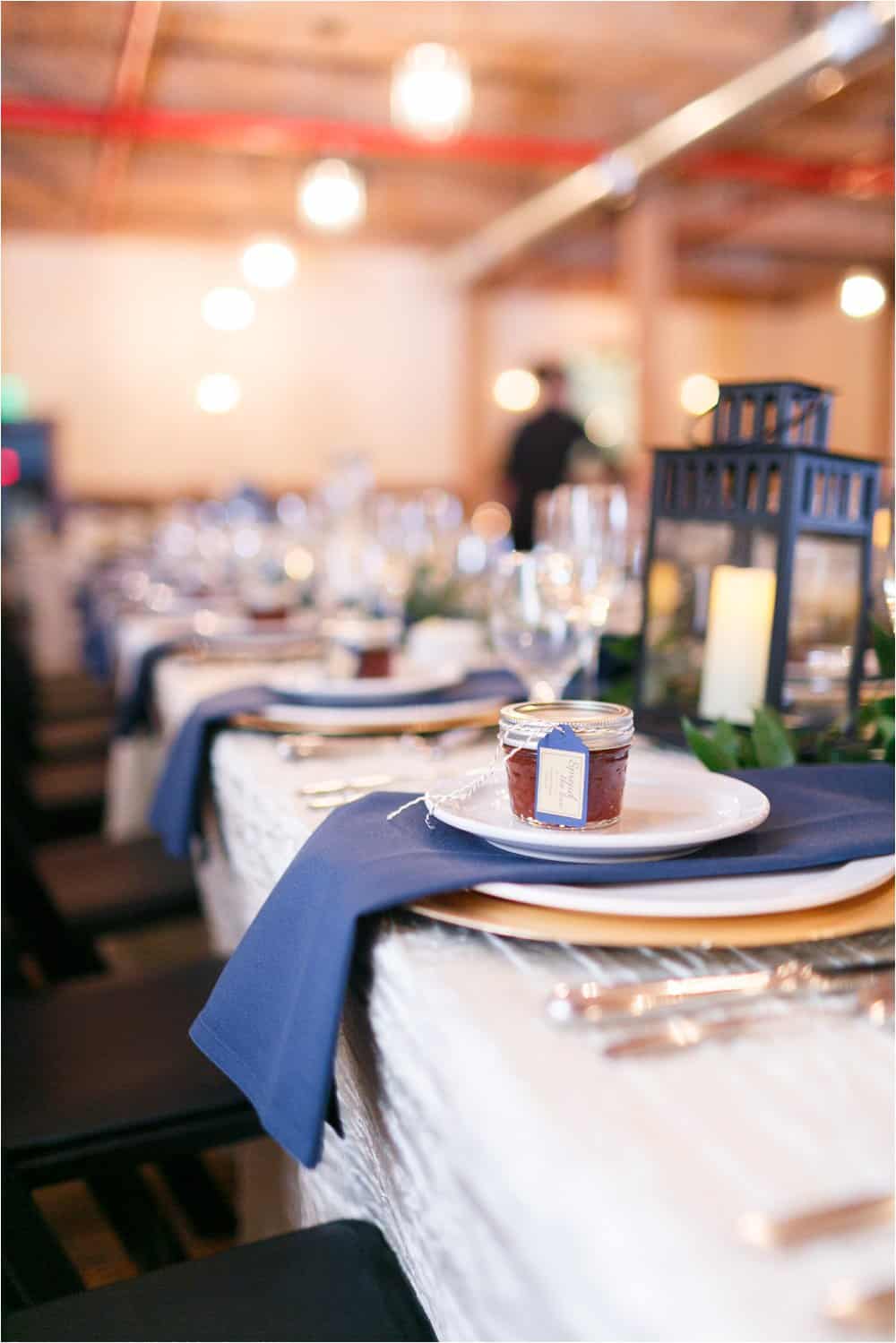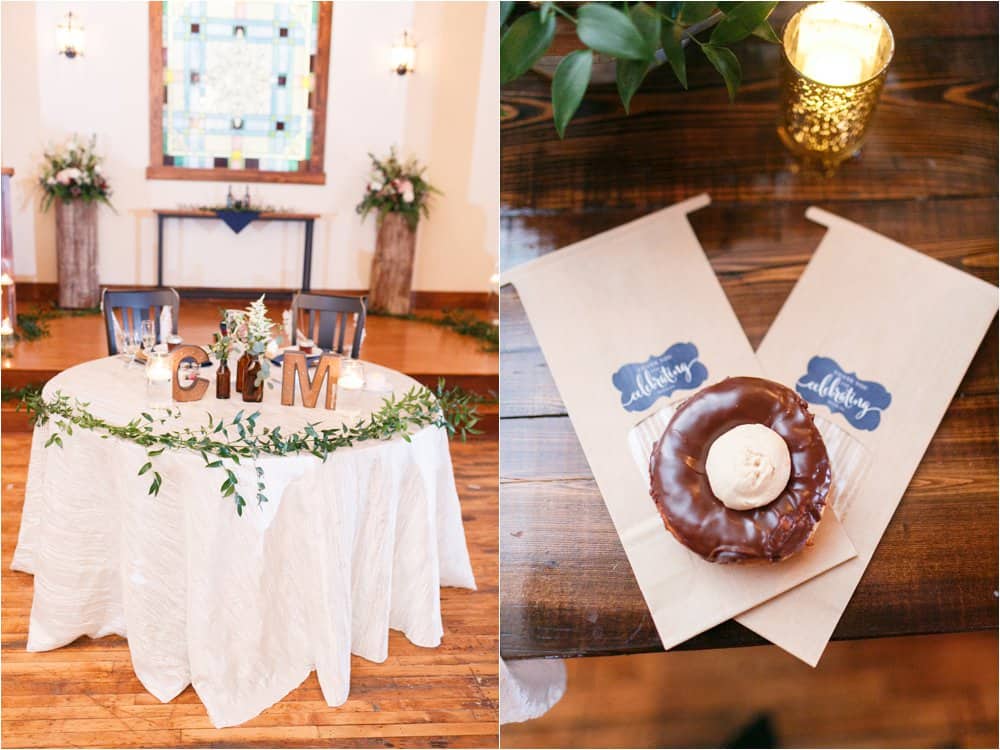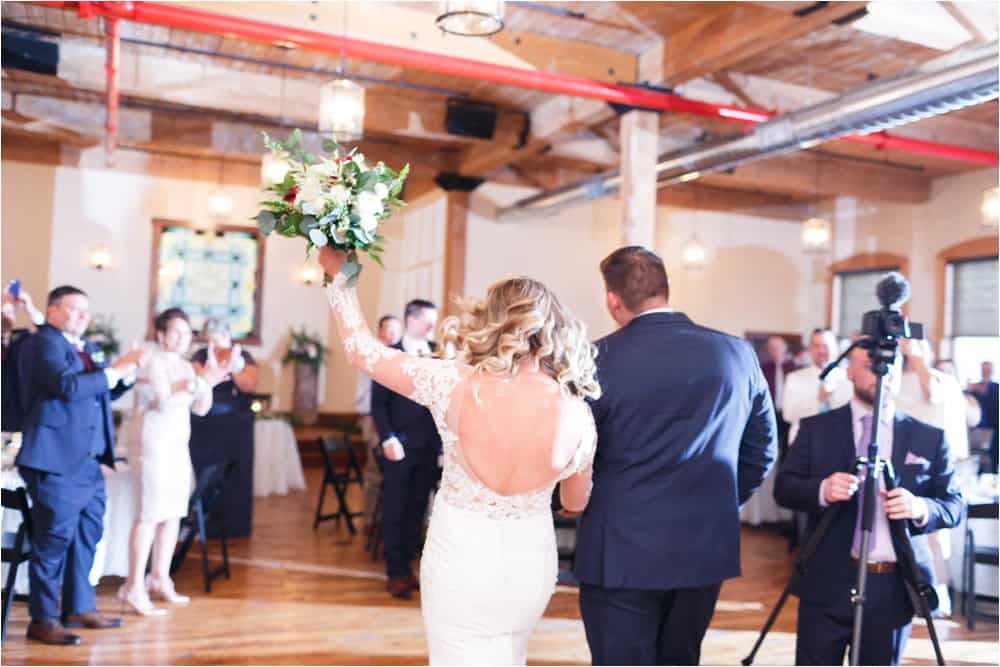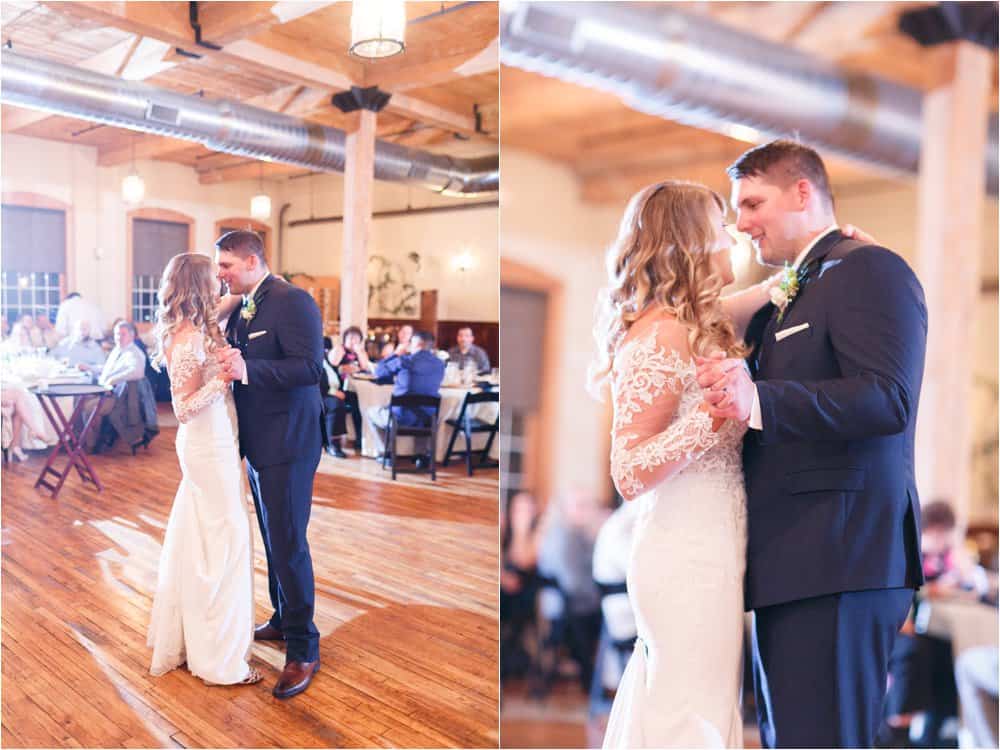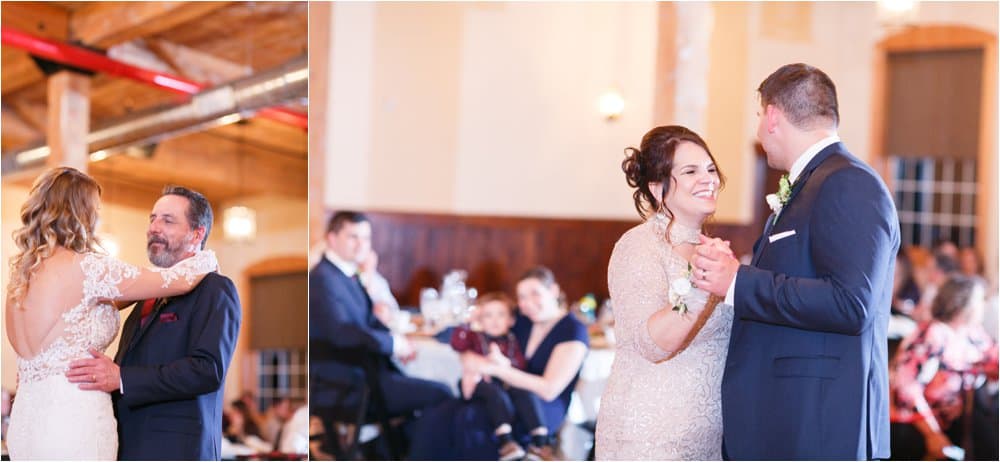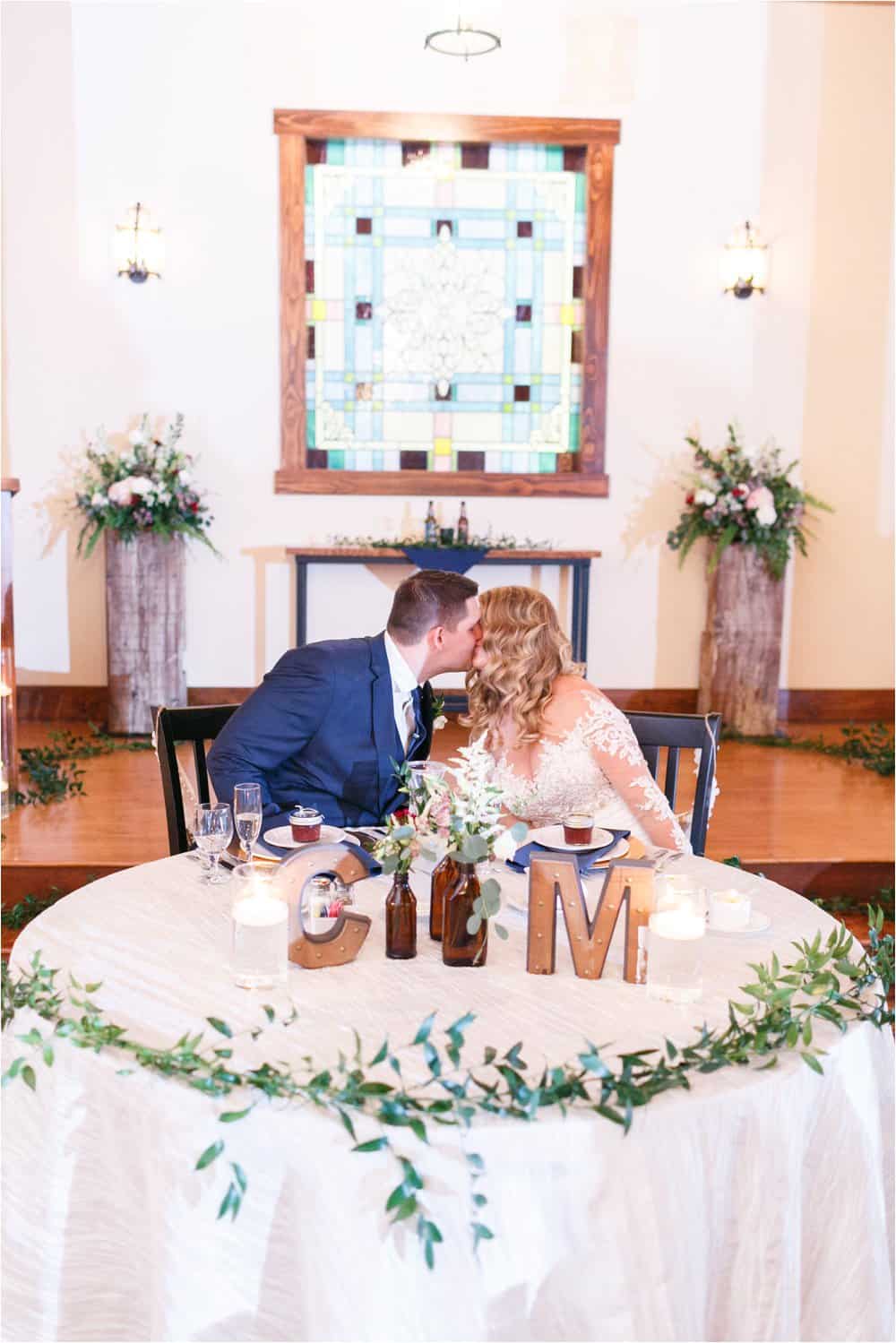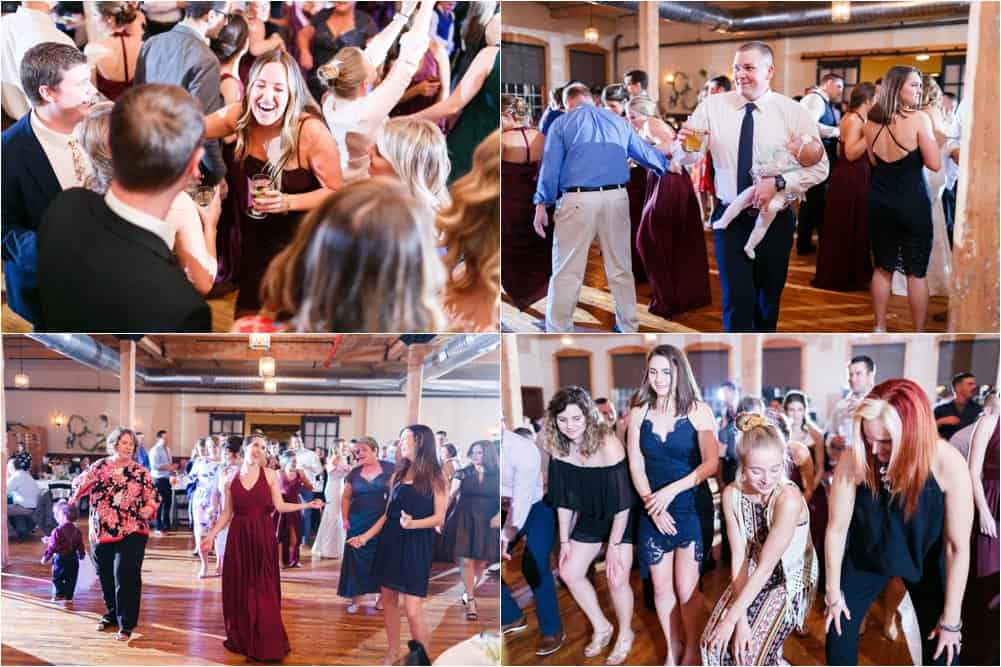 Remember those cuties on the left?! Can't believe they'll be married THREE years in June! So happy I got to meet sweet little Audrey too! She was so precious 🙂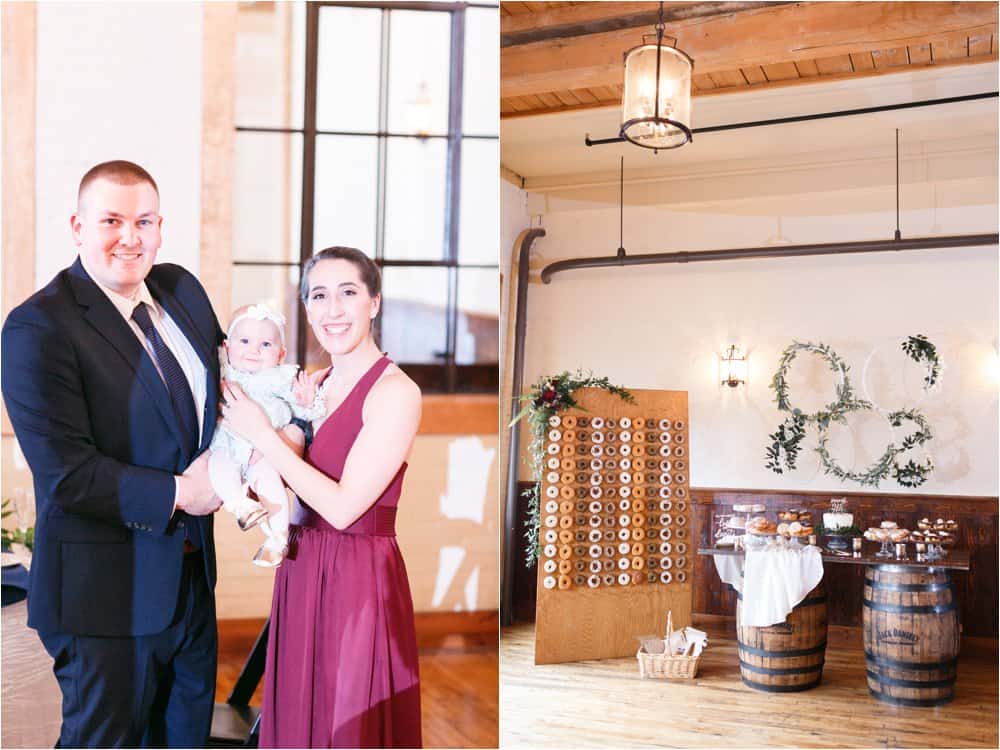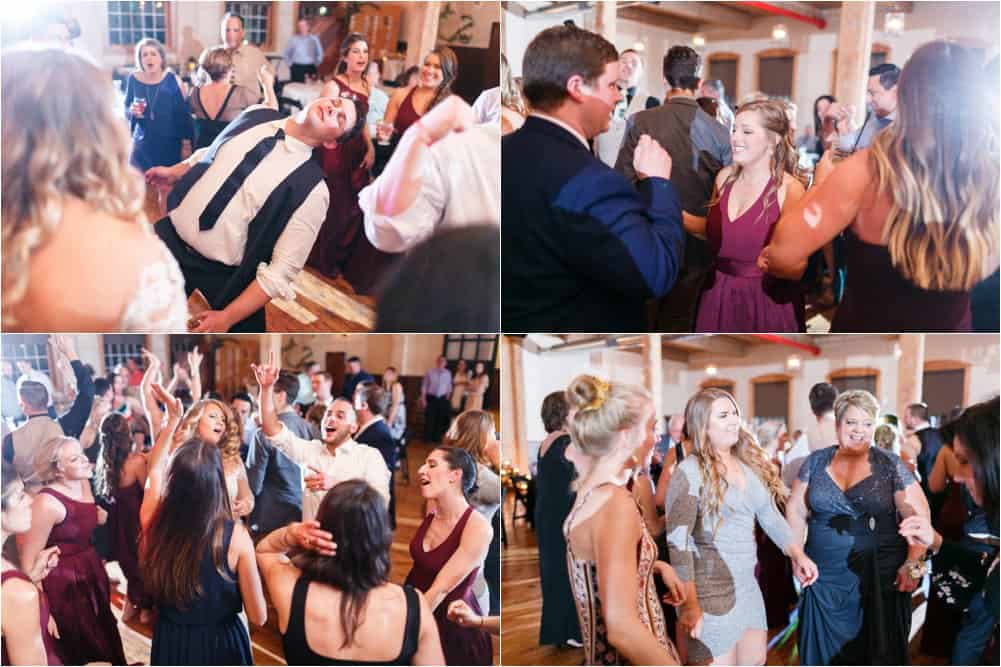 Little Nolan was the cutest ring bearer and stole the show when the DJ played "Baby Shark" per his request! 😉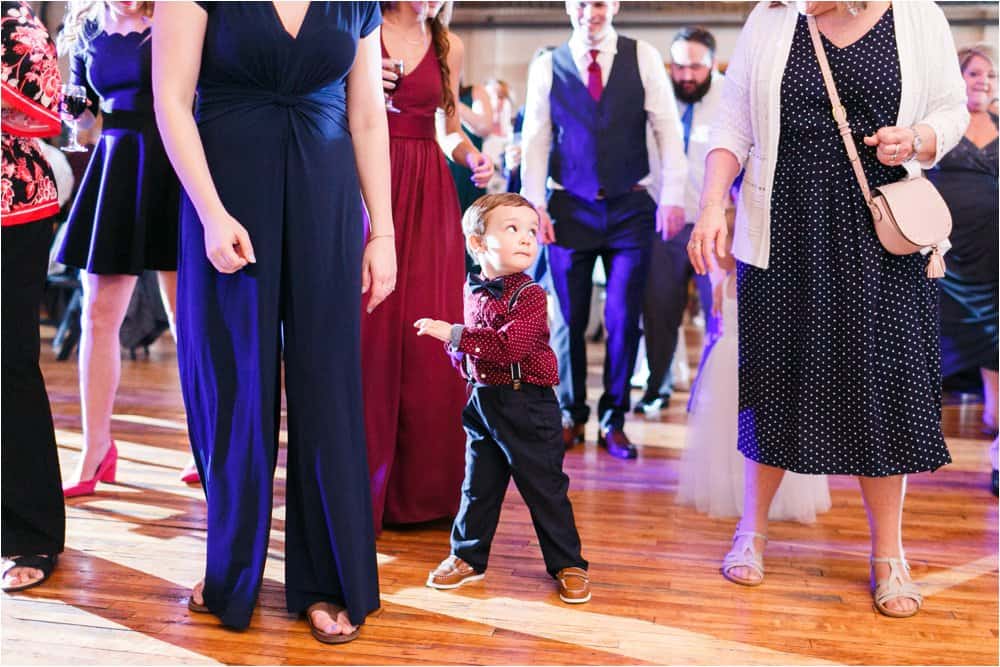 Dress: Maggie Sottero 
Bridal Store: J&B Bridals
Flowers: Hometown Florals 
Venue: Rusty Rail Brewing Company 
Catering: Rusty Rail Brewing Company 
Hair and Makeup: Beauty by Khara
Cake: The Pennsylvania Bakery 
Bridesmaids: Vera Wang at David's Bridal 
Groom and Groomsmen: Menguin 
Invitations: Zola 
Second Photographer: Verlee Bishop