Ahhh!!! This post has been a long time in the making! When we first bought our house, back in November, I had so many ideas swirling through my head. I was so excited that we'd have our own space to decorate! AHHH!!! It's so fun! It's a slow and steady process, but I love it! 
When we first got the house, I went a little crazy. We decided to have the family over for Thanksgiving and I thought of the bright idea to paint the majority of the rooms in our house. We painted the dining room, kitchen, hallway, den, laundry room, and foyer. I also painted the countertops (YES, painted them) and Justin replaced the flooring in our den, foyer, and laundry room. We closed on our house at the beginning of November. All of that was done within a month. A MONTH! We were crazy and I was a little too ambitious hahaha. 
Needless to say, after that we took a little bit of a break. Well, we're back in the swing of things. Last week we spray painted some furniture, I finally bought the pillows I've been wanting to buy to complete the room, and we even bought a book/DVD shelf. There's still a few tweaks we want to make to our den, but that won't take place until after the wedding. I have plans for a fun wall collage! 🙂 
Oh, and as you look through the progress of our renovation, you'll see that we started off with cream walls, then painted them grey. Well, once we moved our furniture in, we realized they did not go as well together and made the room a lot darker. So, we painted the room again. haha. Lesson learned: pick out the furniture before the paint color! 😉 
Anywho, I hope you like our den! It's my favorite room in the house so far! I love sitting in there and soaking up all the natural light. It's the best! 🙂
_______________________
So this is what the room looked like when we bought it. The carpet smelled like dog and it needed a paint upgrade.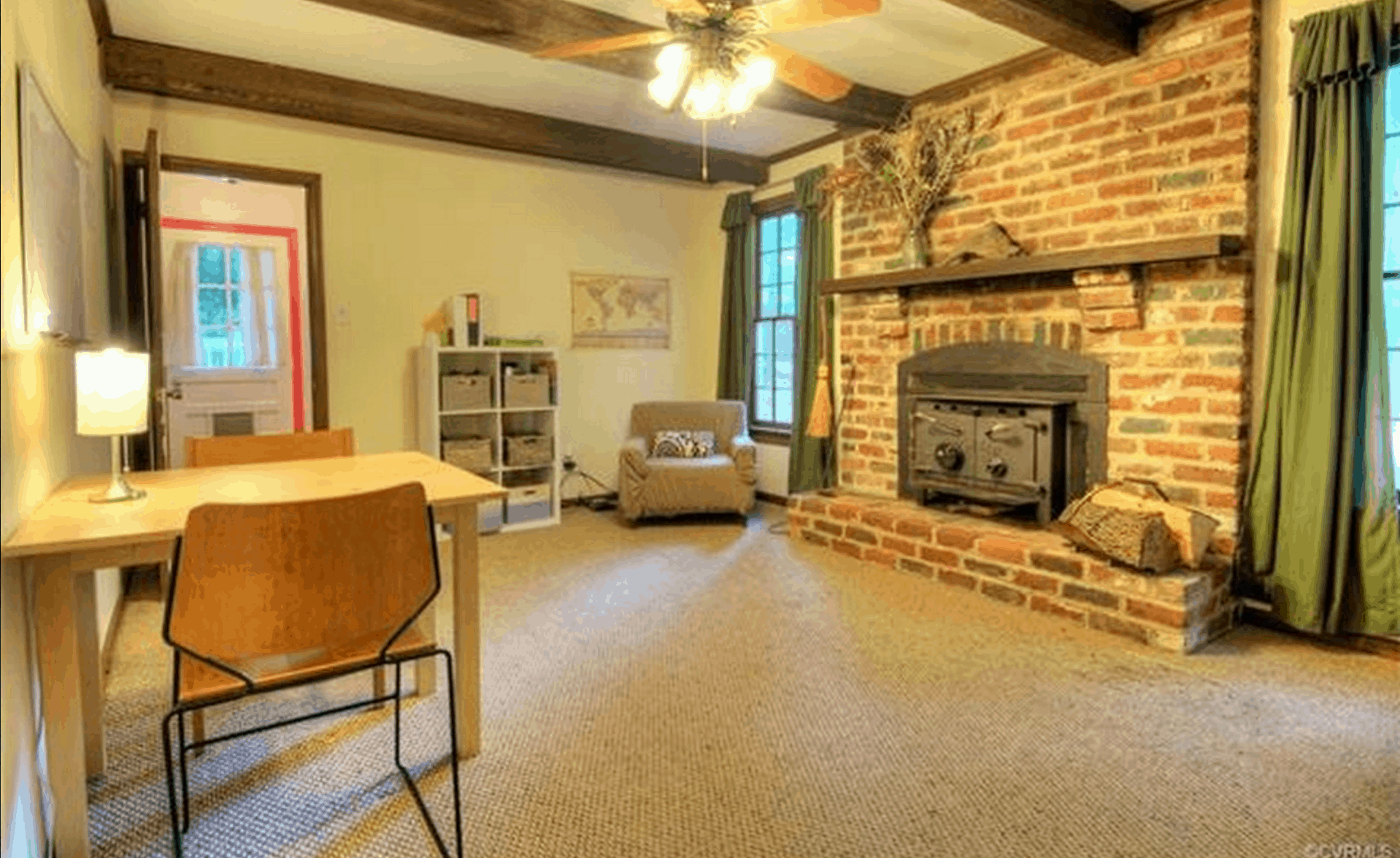 You can see that hideous pink trim in the background! So glad we got rid of that! 😉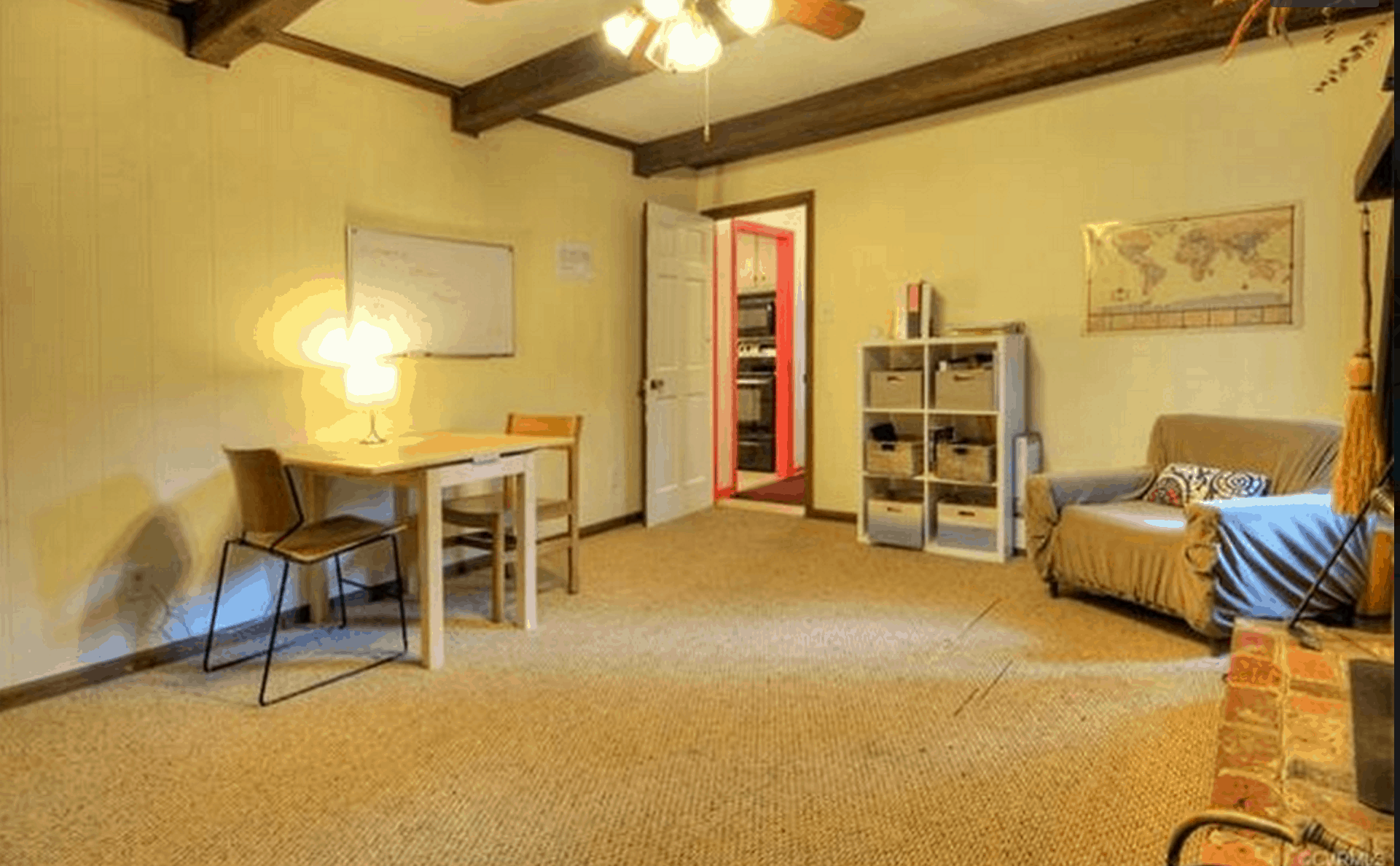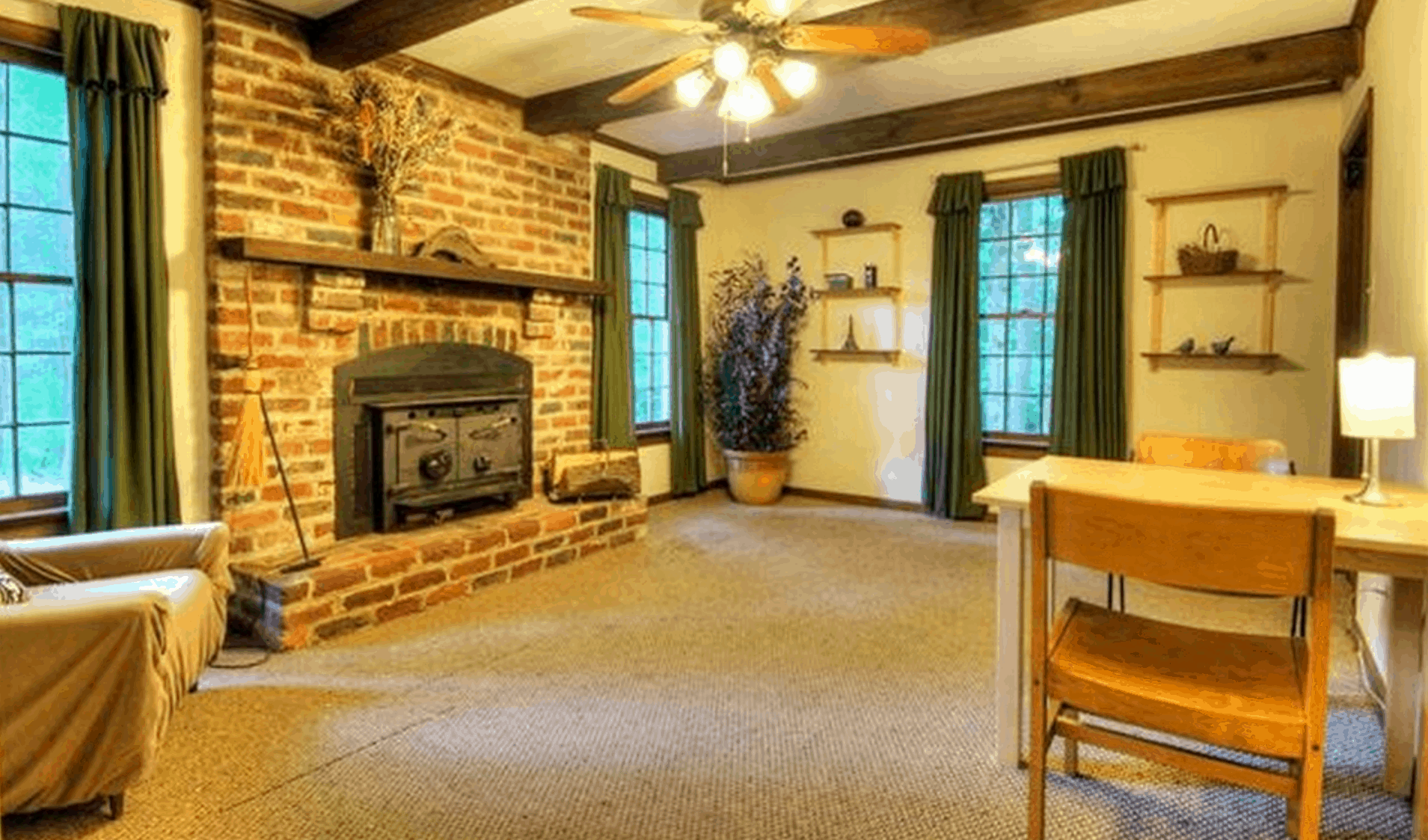 When Justin pulled up the carpet, we had our fingers crossed that there'd be hardwood floors underneath (like the rest of the house). Boy were we wrong! ahahaha. Don't ya just love the brick linoleum?! 😛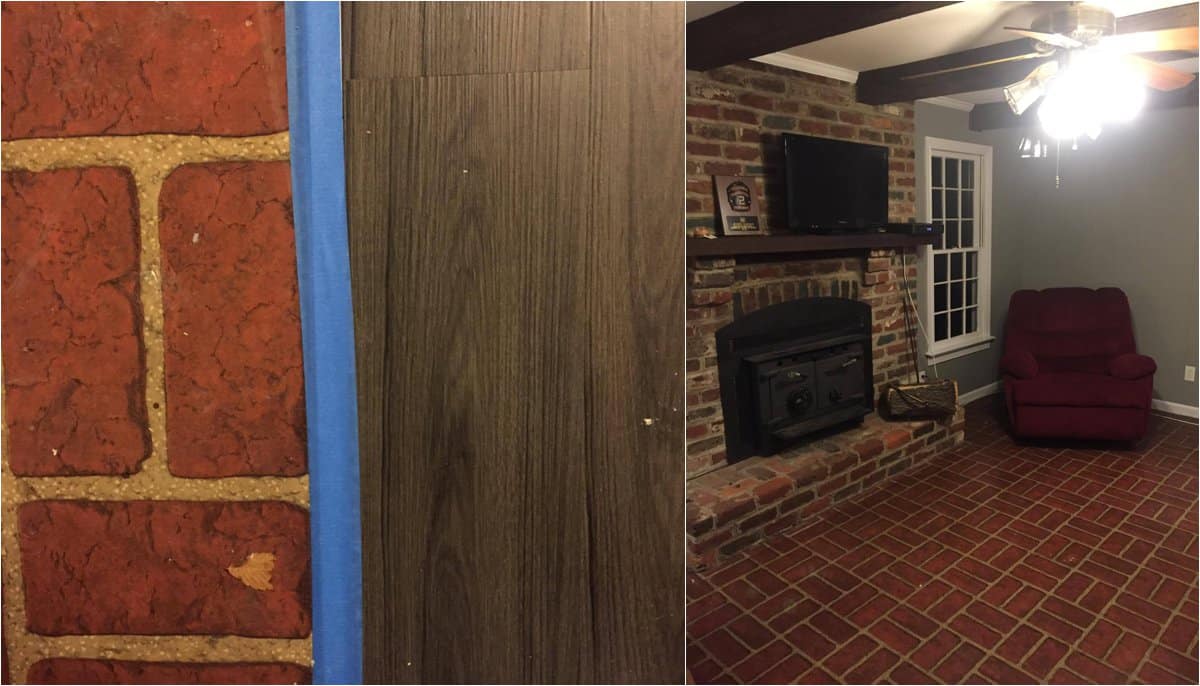 In these pics you can see our first paint decision. The paint color was wet cement and so was the furniture. Someone was not telling the truth! 😛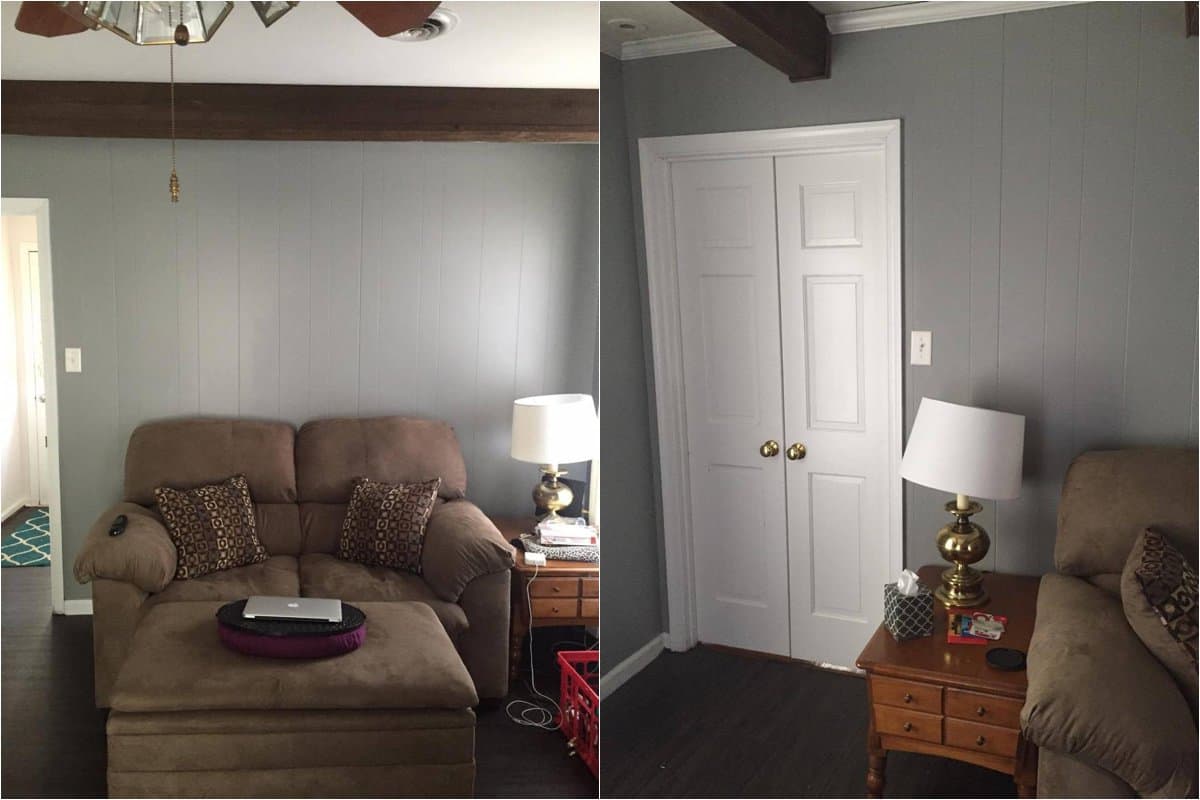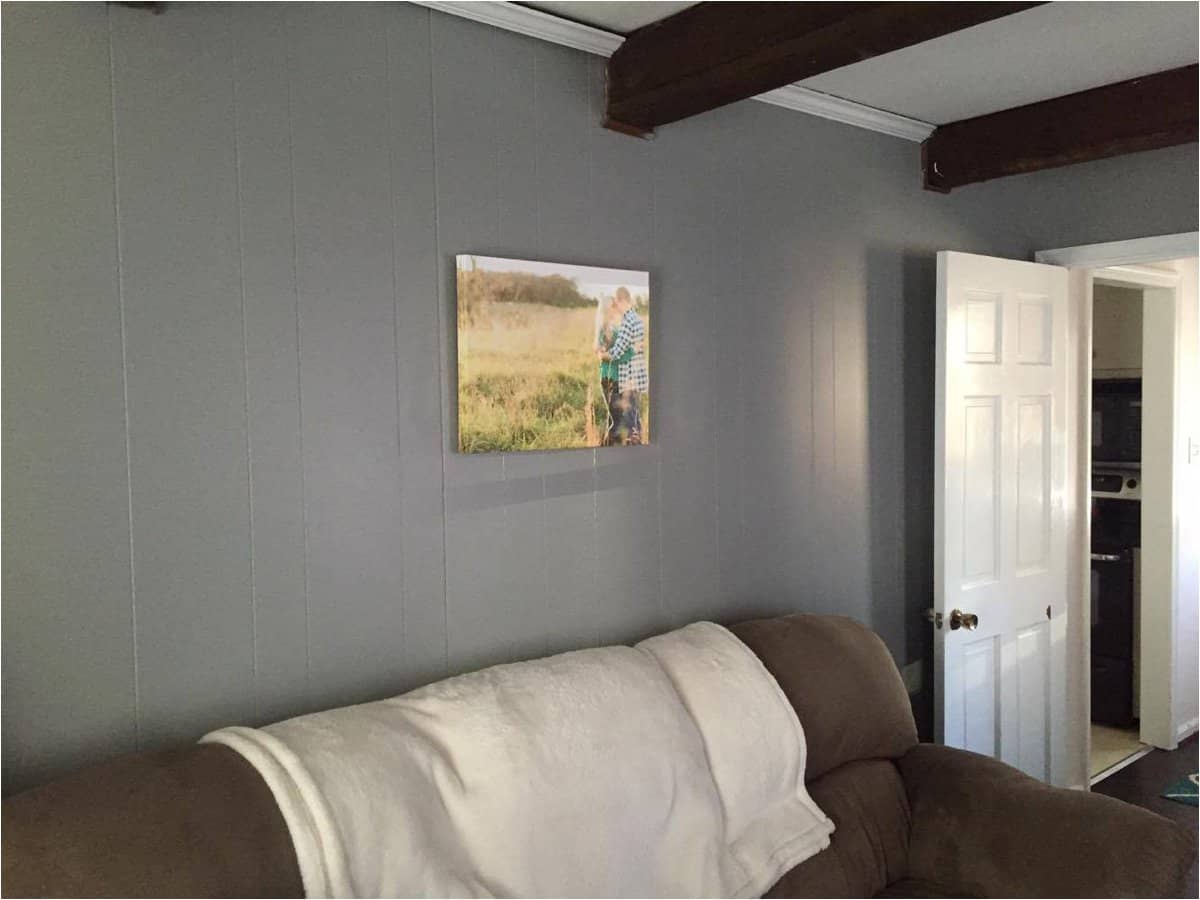 And now to the fun part!!!! 🙂 🙂 🙂 P.S. I've linked where we got a lot of our decor. All of it was either on clearance or on sale! YAY!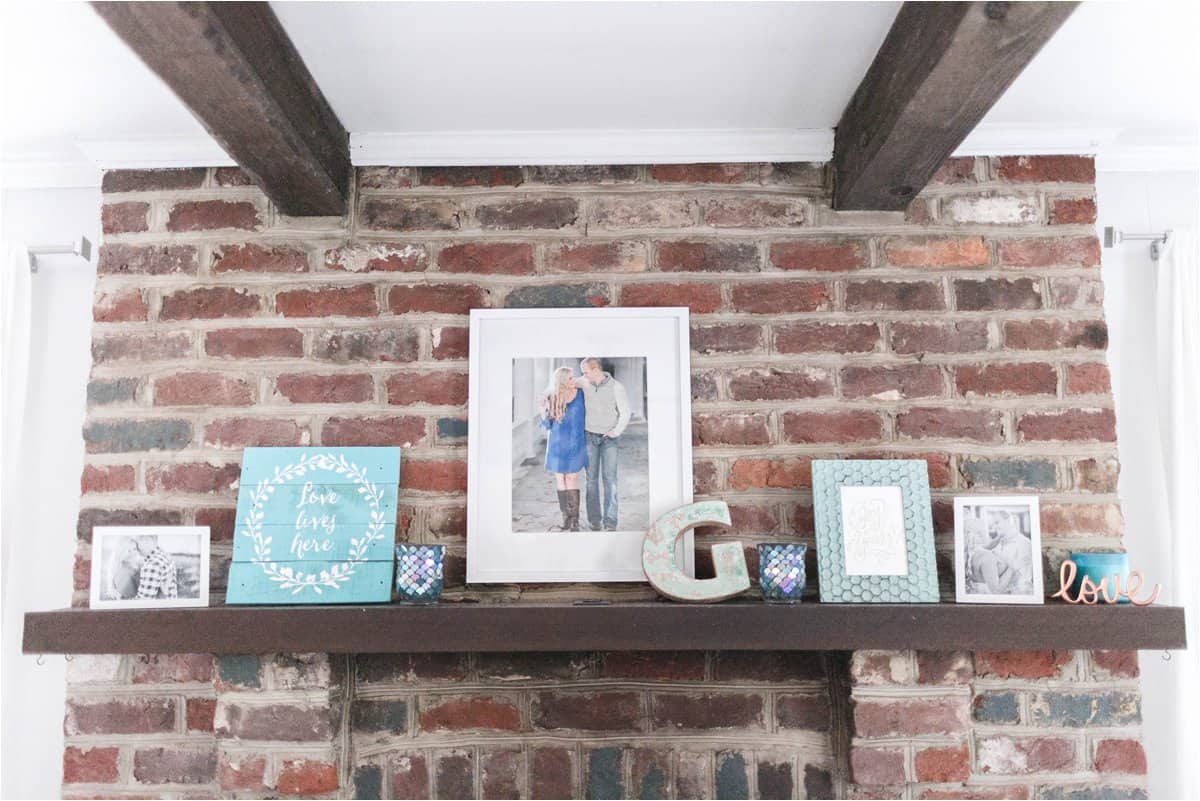 Frame was a gift from a sweet bride. The print is by Jordanne Marie. The "G" is from Altar'd State.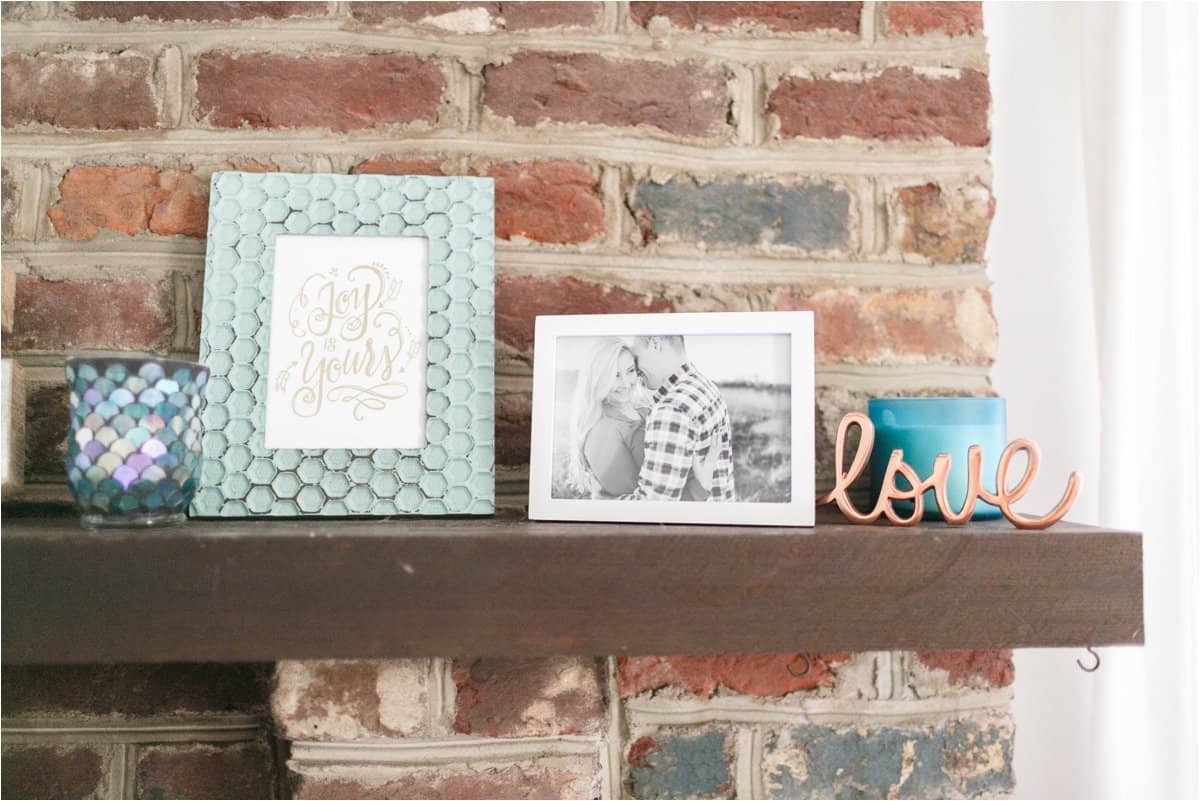 Candle votives are from At Home.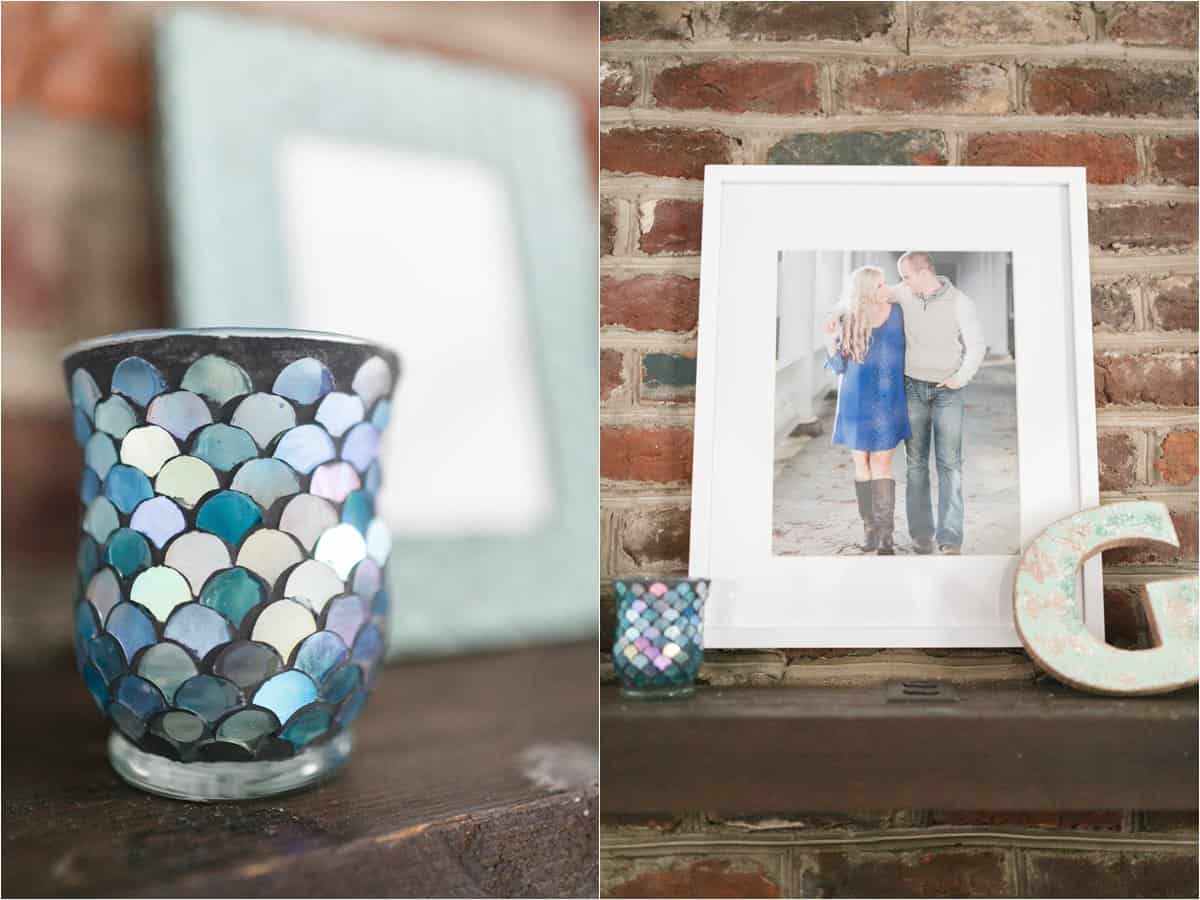 "Love" sign is from Hobby Lobby.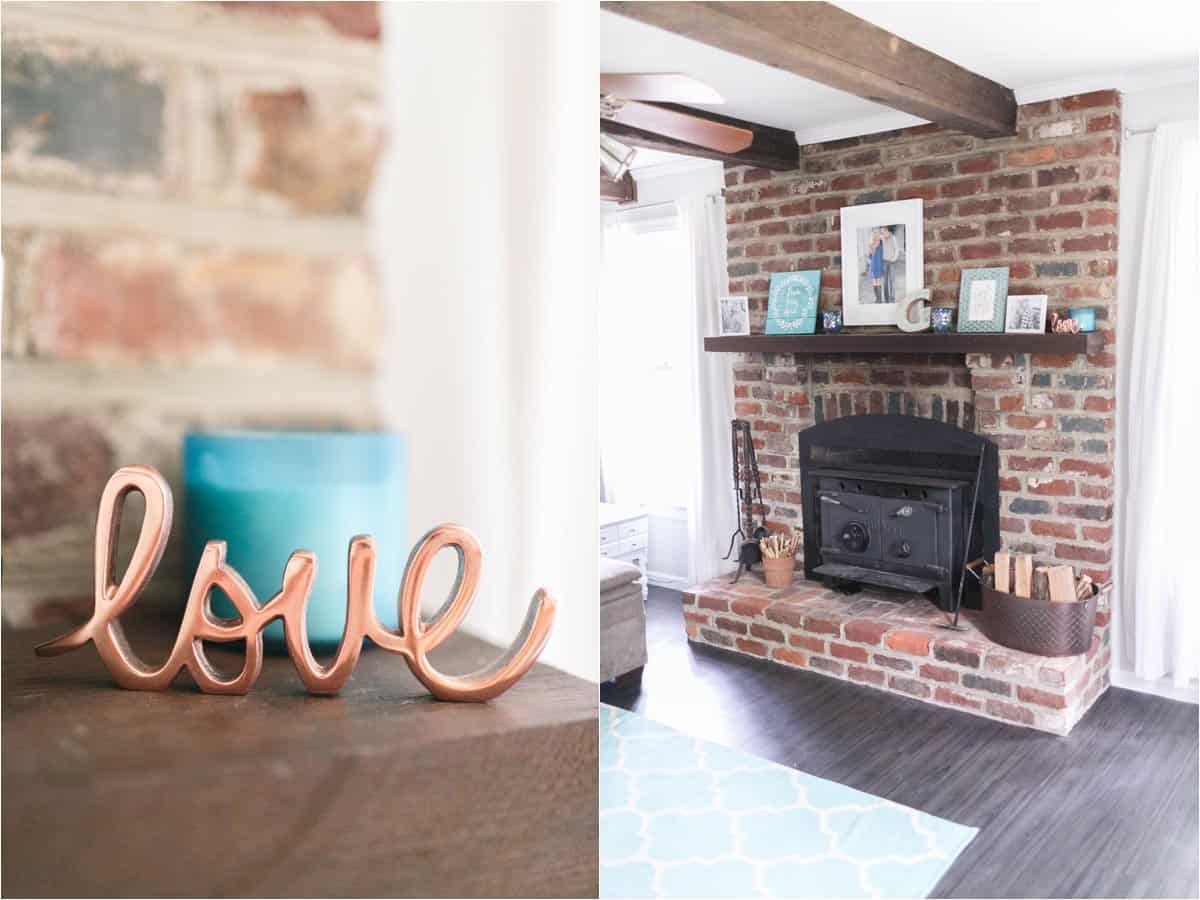 Pillows are from Target.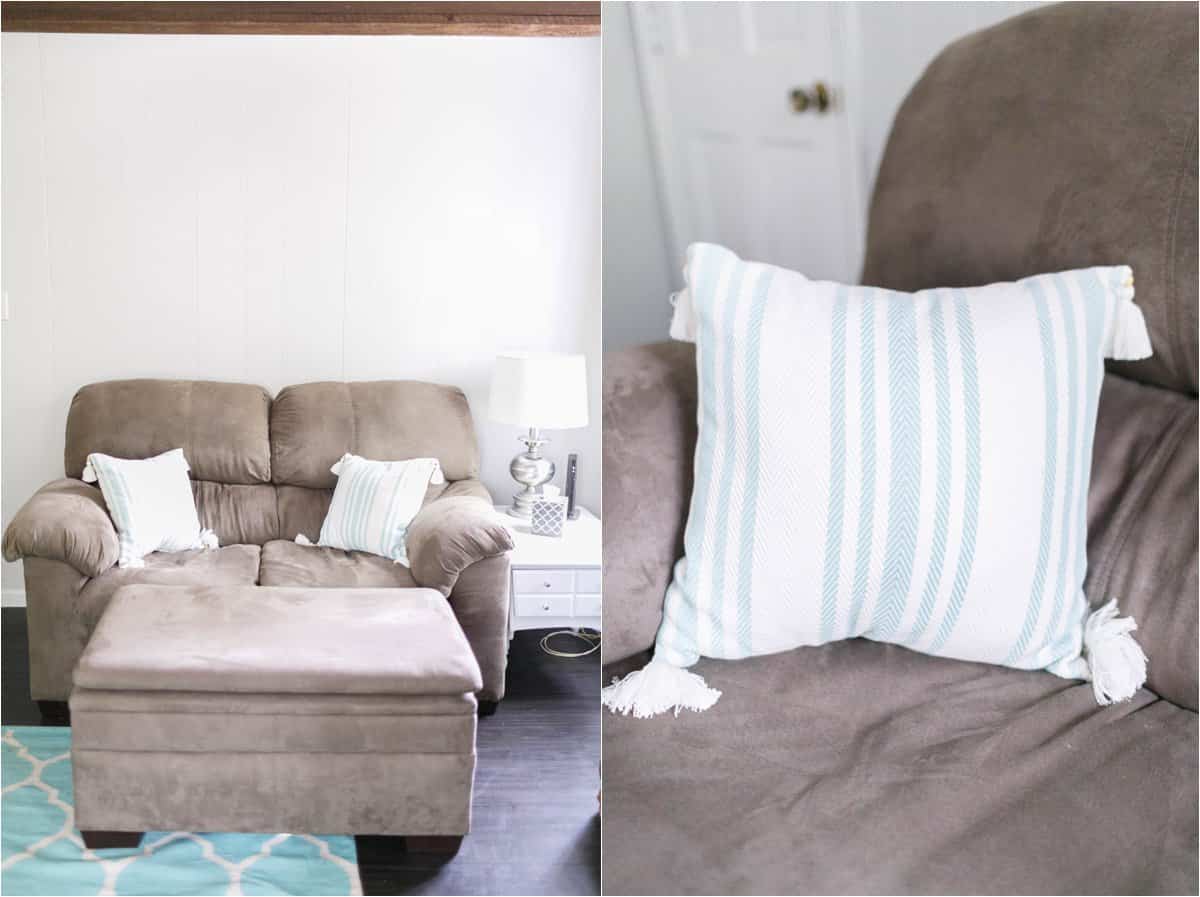 Sign from Hobby Lobby. Lamps & end tables are from Goodwill and touched up with spray paint! 
Canvas photo and photos in the frame are by our fabulous wedding photographer!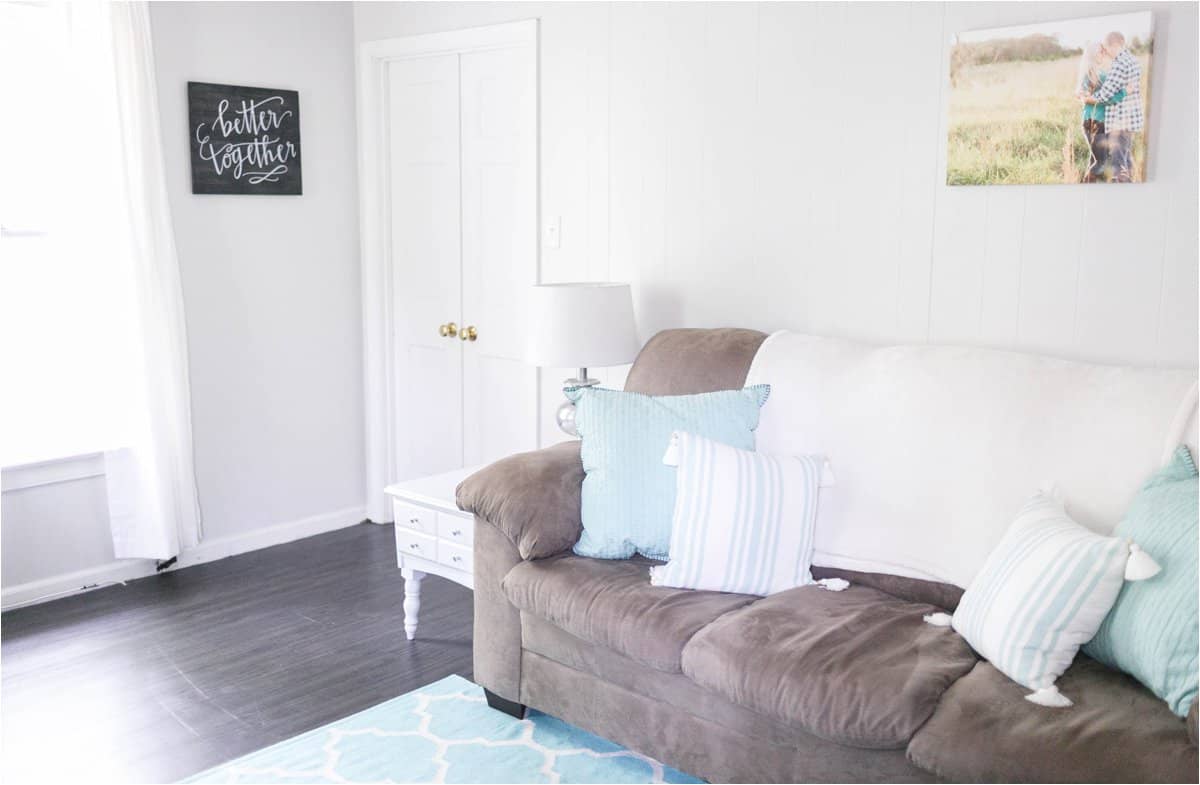 Couches from American Freight.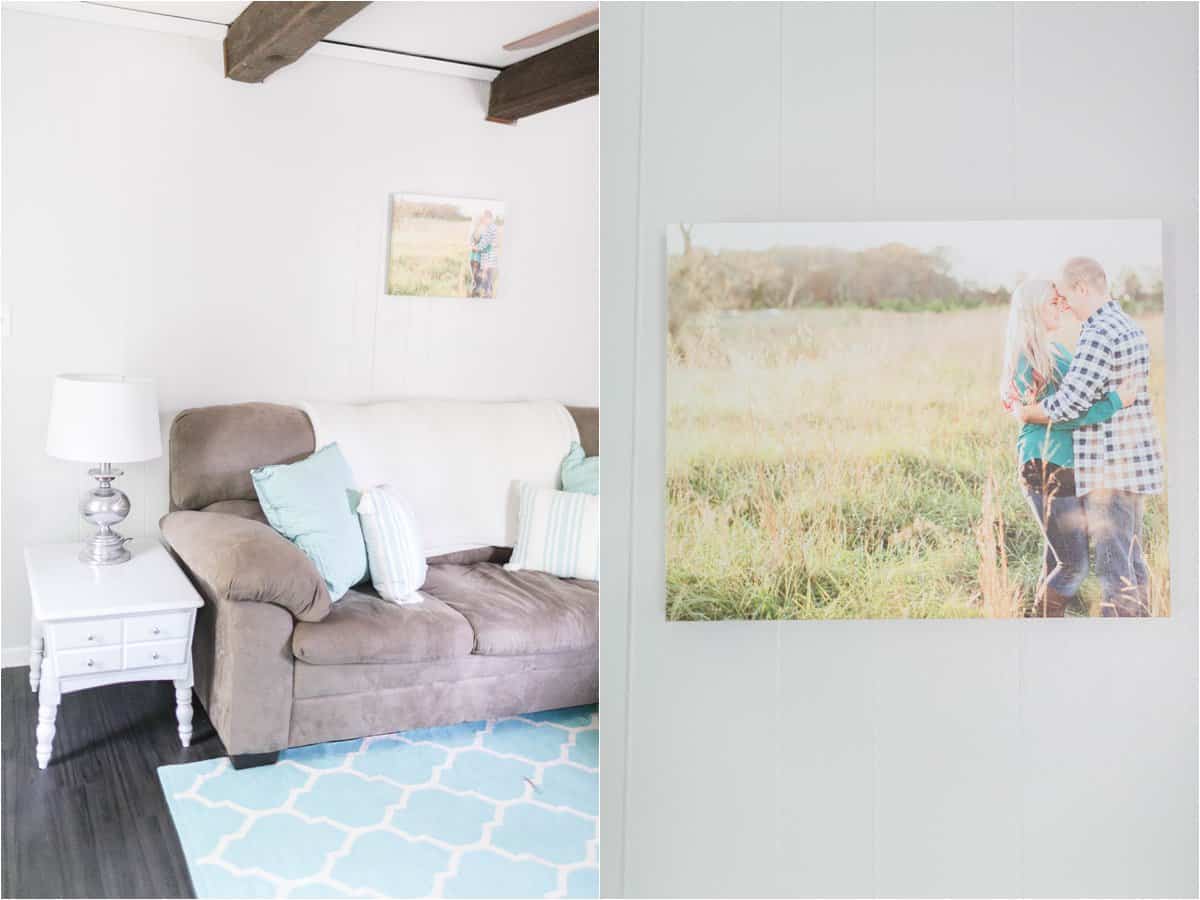 Bookcase is from Target. Rug is from Walmart. Flooring from Lowe's. Justin did an AMAZING job installing this all by himself!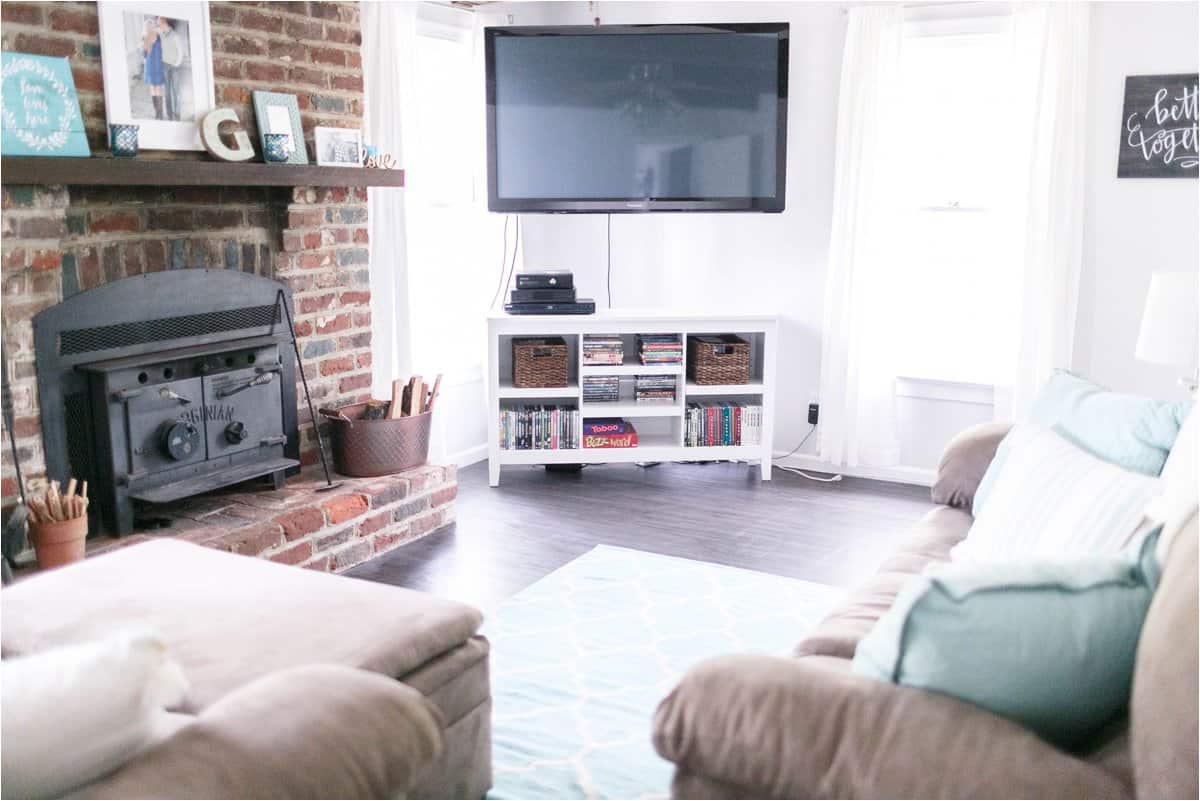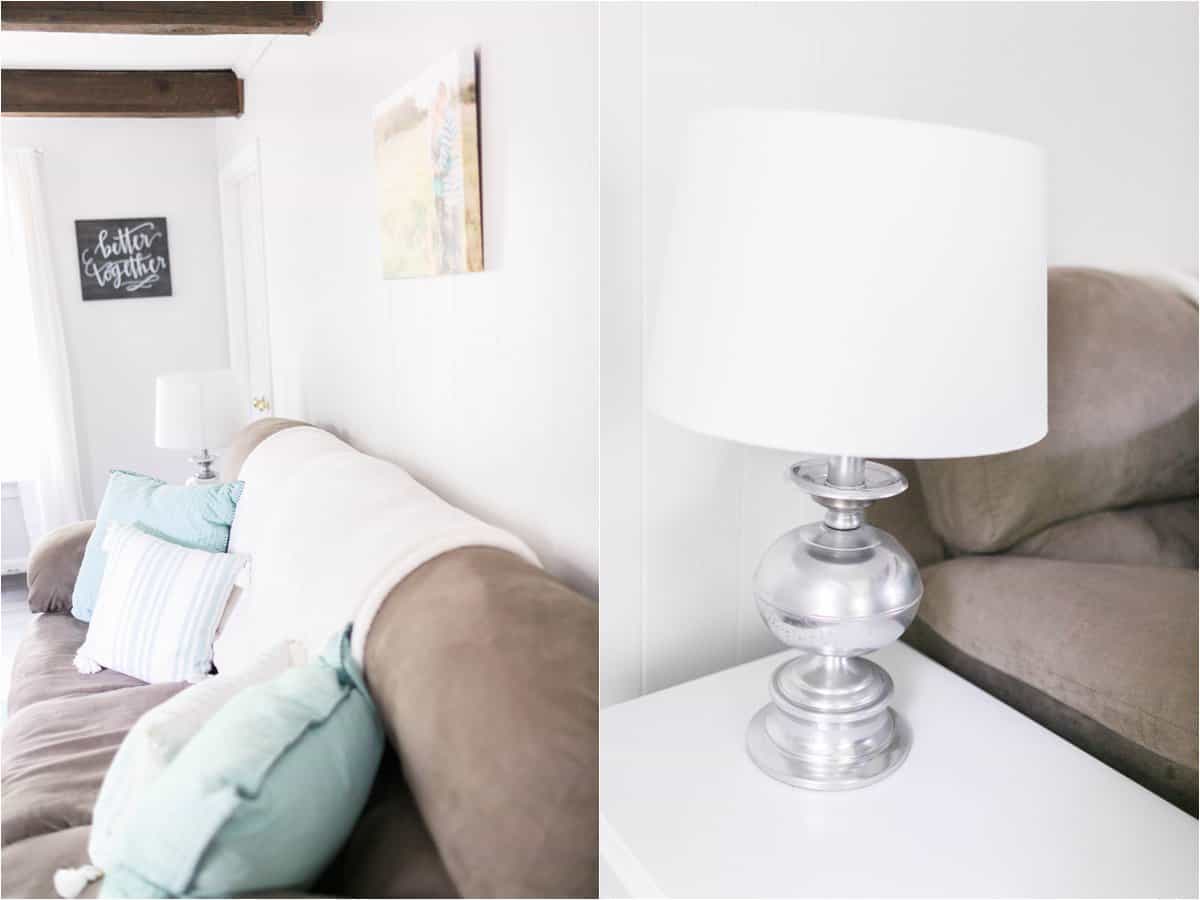 Sign from Hobby Lobby.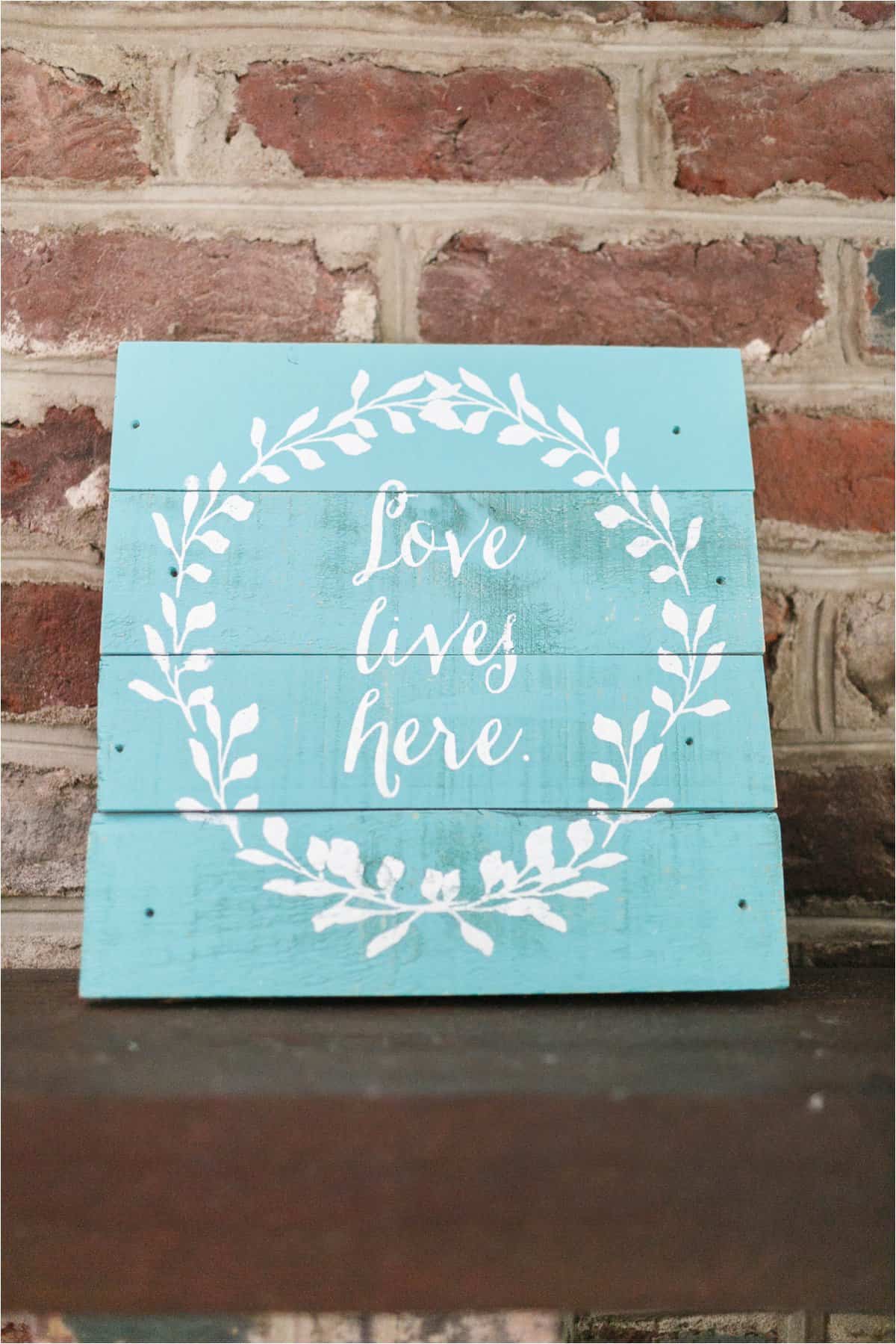 Gotta have my Friends and The Walking Dead DVDs. Baskets from Target. 
Candle from Bath & Bodyworks and frames from Walmart.